Sharing is caring!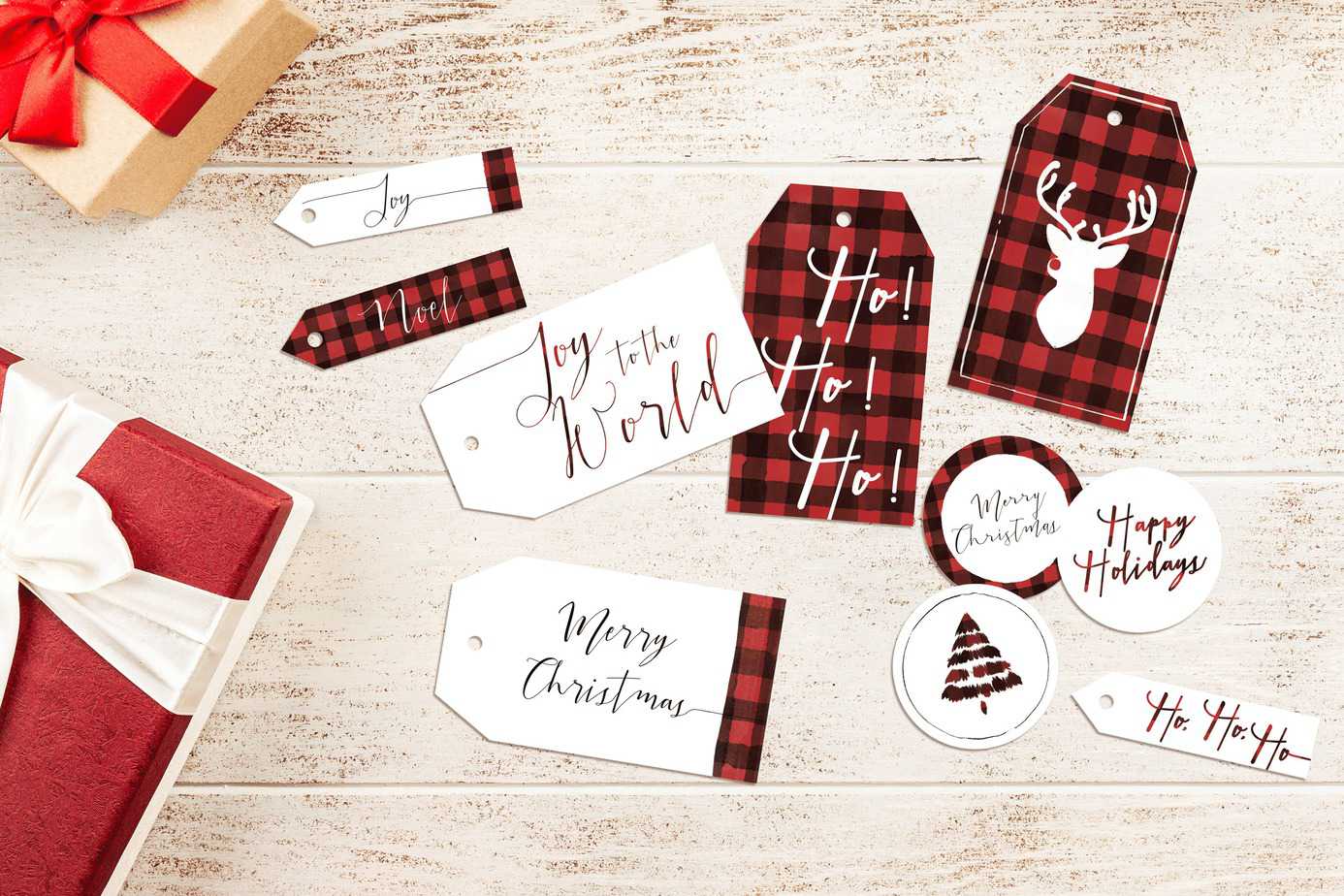 *As an Amazon Associate I earn from qualifying purchases. This post may contain affiliate links, which means that I may make a commission from any purchases at no additional cost to you. Thank you for your support!
Cute Seasonal Buffalo Plaid Christmas Banner, Gift Tags, and a fun Thanksgiving Banner Printables for your Holiday decorating and gifting.
I'm SO excited about today's post! I've been chomping at the bit to share these darling Original Holiday Printables with y'all! (Wait till you see all the fun things you can make with them! Eeek! So excited!)
I've teamed up with my son, Bryce, the super talented graphic designer, (Mom bragging allowed) behind all our awesome products, who has created these cute Christmas and Thanksgiving buffalo plaid Printables for Norine's Country Nest Etsy Shop!
That's right…we are hanging our OPEN sign back up at our Etsy Shop! I'm so EXCITED!
Now you can go directly to Norine's Country Nest and purchase these Holiday PDF files and use them to decorate your home and presents this Season! Use them however you want…once you purchase them, they're yours!
I want to show you a few of the fun things I've done with the printable gift tags! They're so much more than just "gift tags"! (Although they're awesome gift tags too!)
I printed off one sheet of tags and made these super easy and, if I do say so myself…darling ornaments for my Christmas Tree. They'd be a fun "keep sake" gift tag too!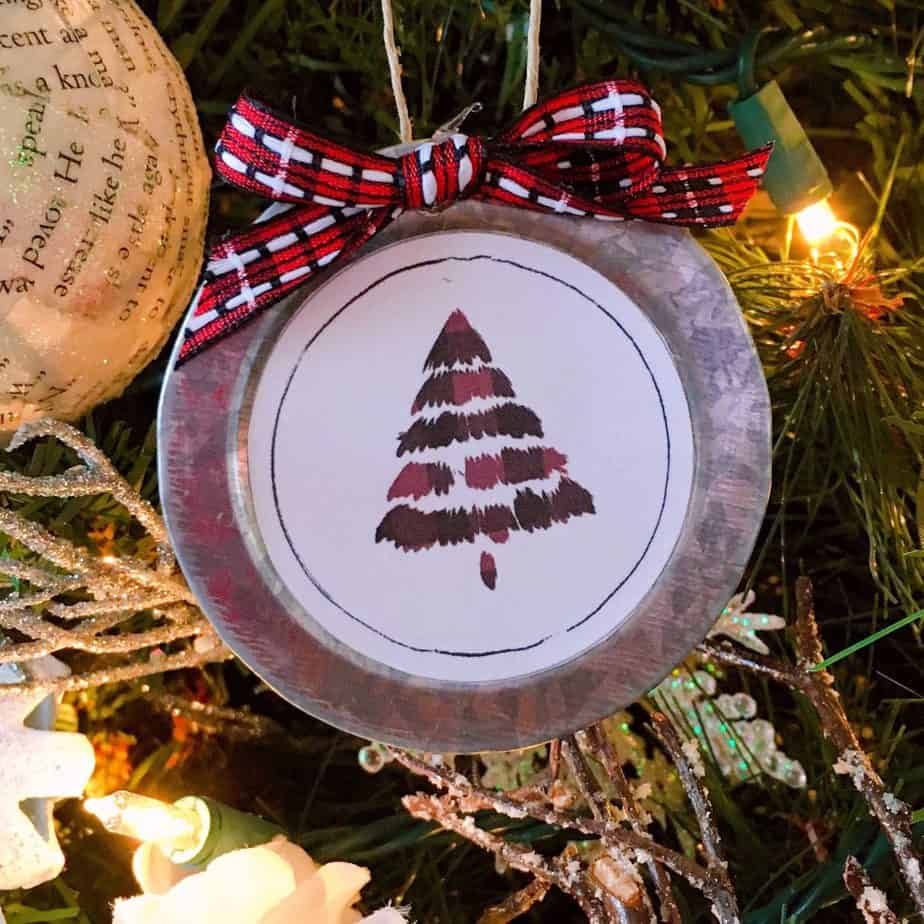 Don't fret…I'll be sharing a "How To" later this week so you'll know the supplies you need to make these fun ornaments for your tree. Your kids can even help you with this craft!
See! These are "Eeek" worthy! Now you know why I'm so excited!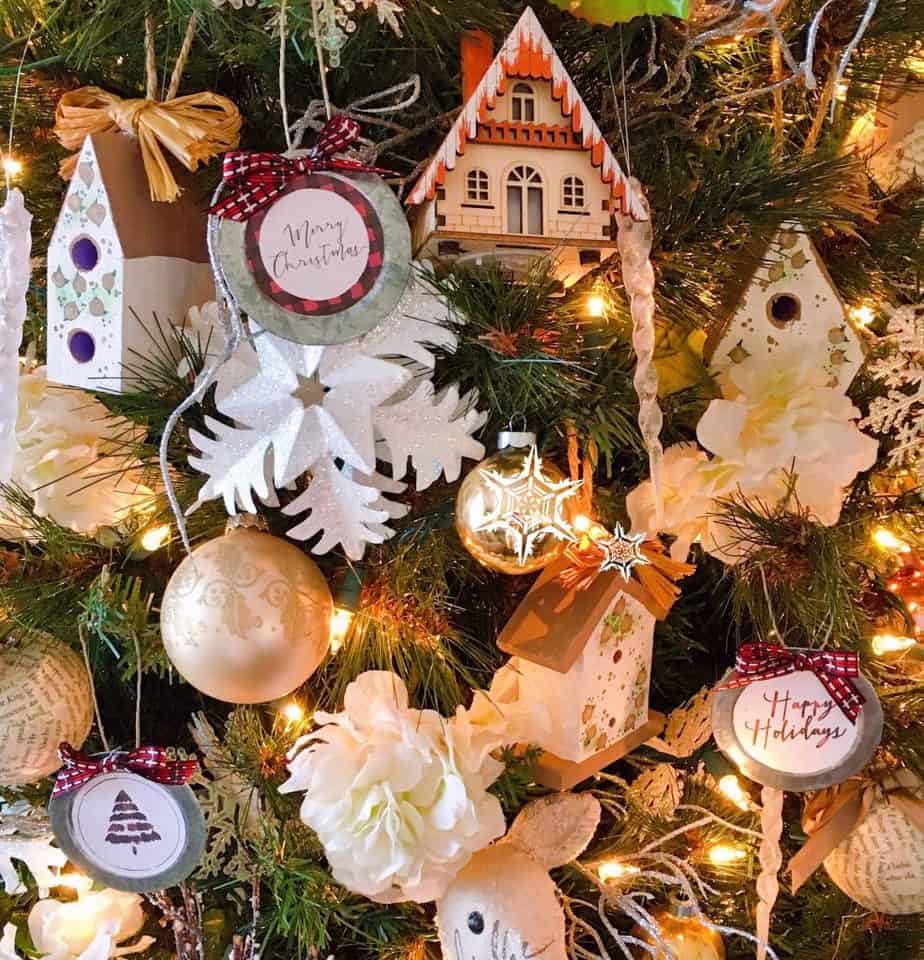 I used the same sheet of printable tags to make this festive pom-pom garland by threading store bought pom-poms on a string and using mini clothes pins to hang the tags. I love how it pairs so beautifully with our "Be Merry" Banner! (I'm seriously in L.O.V.E. with how this turned out!)
I used my banners in my entry way as a "Welcome" when guest stop by! (Yes I know the 90's blue carpet needs to go! It's not stopping me from decorating with Buffalo Plaid!)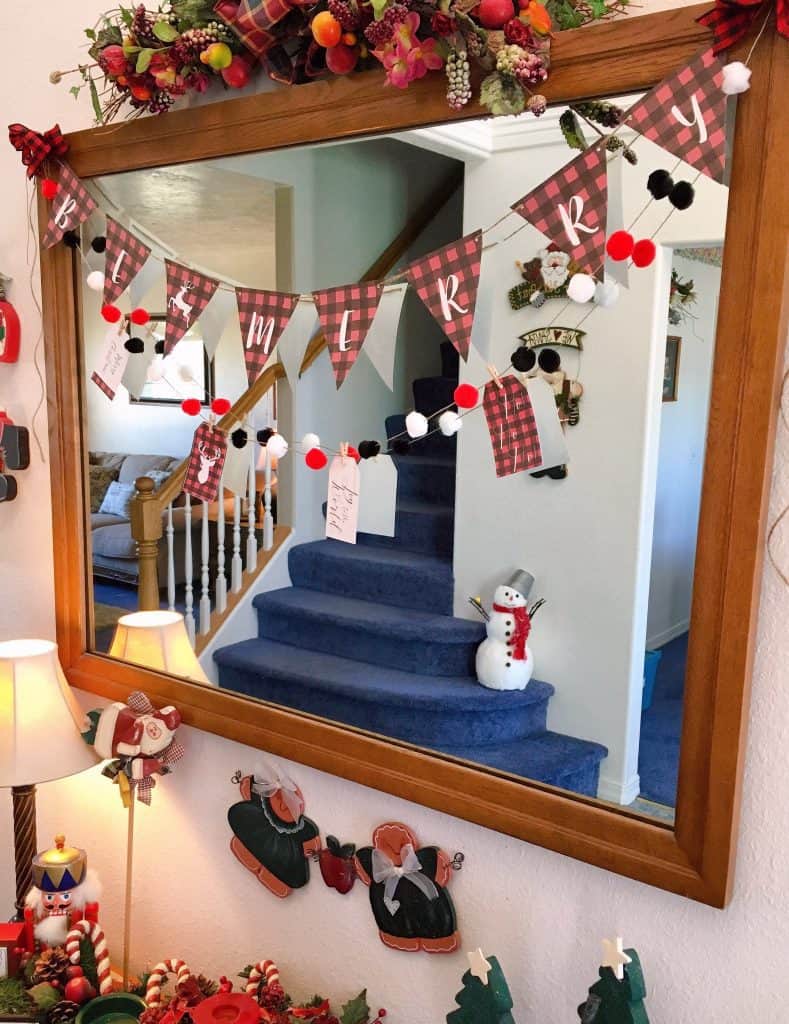 We also have this uber cute (Yep…I said "Uber" and I'm not referring to a stranger driving ya around to unknown destinations!) "Give Thanks" gingham banner below, which looks great draped across your fire place mantle or across a wall unit!
You still have plenty of time to grab this banner and print it off for your Thanksgiving day decor! That's the beauty of purchasing PDF files! You don't have to leave the comfort of your Nest to go shopping!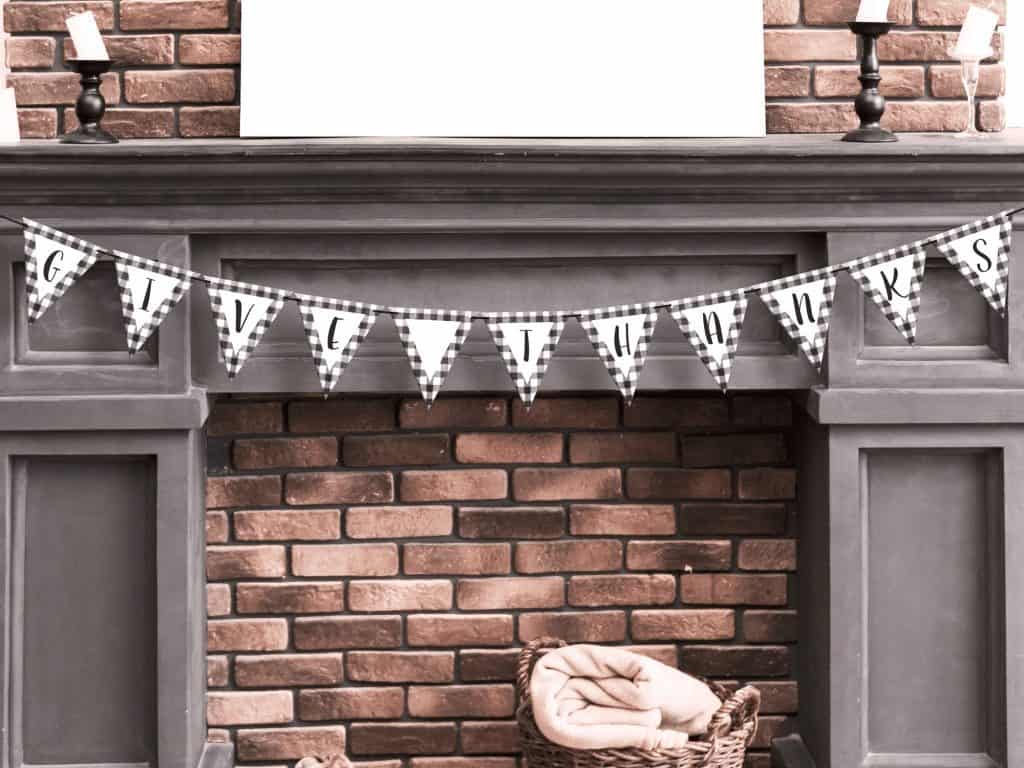 We also have the "Be Merry" Buffalo Banner I mentioned above with my "pom-pom" gift tag banner! I'm a huge fan of this banner and love everything about it.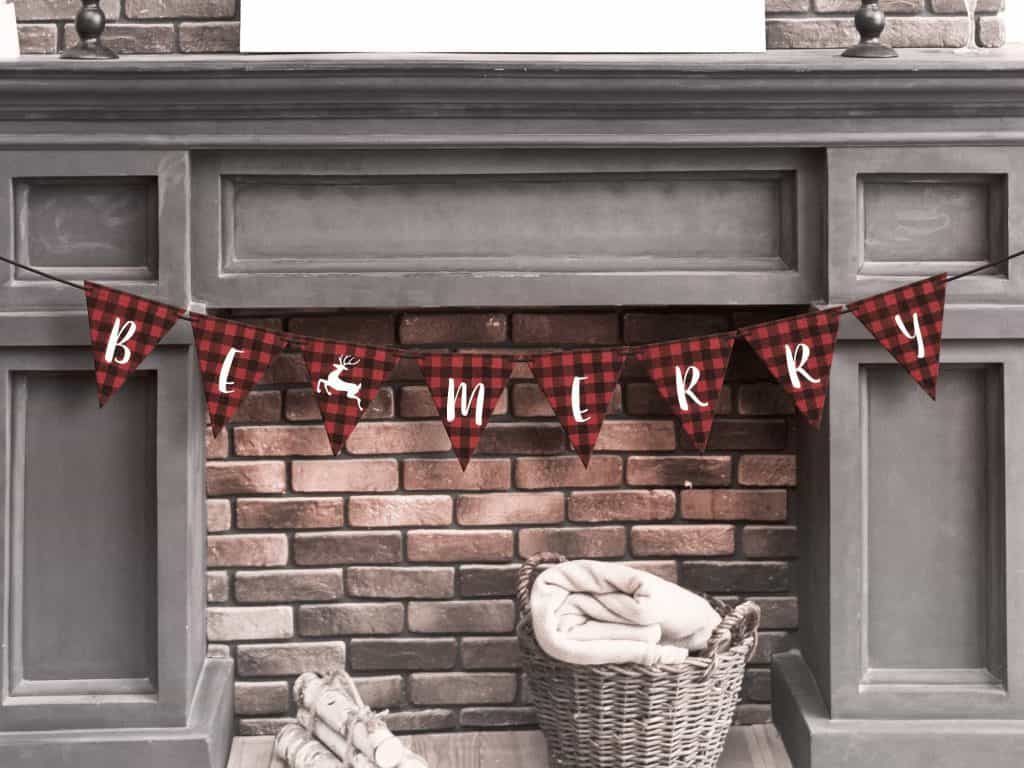 The BEST part…you get a freebie with every purchase!
WHAT?!! Yep…you get a second printable file when you purchase any of the banners or gift tag files. These beautiful "Thank You" Cards are yours for free when you make a purchase. It just our little way of "Thanking YOU"!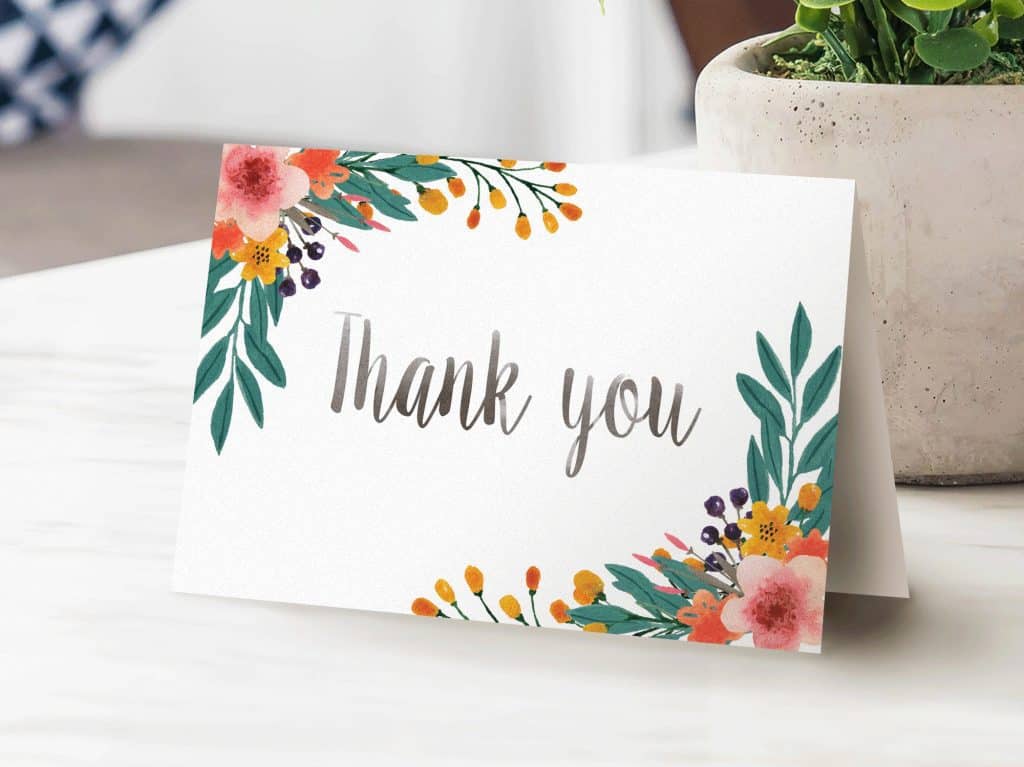 We have made these printables super affordable! You can purchase the gift tags and buffalo "Be Merry" banner for less than five dollars! That's right…I said LESS than $5.00! Plus you get the free "Thank You" card! It's our way of spreading a little Christmas Cheer this Holiday Season!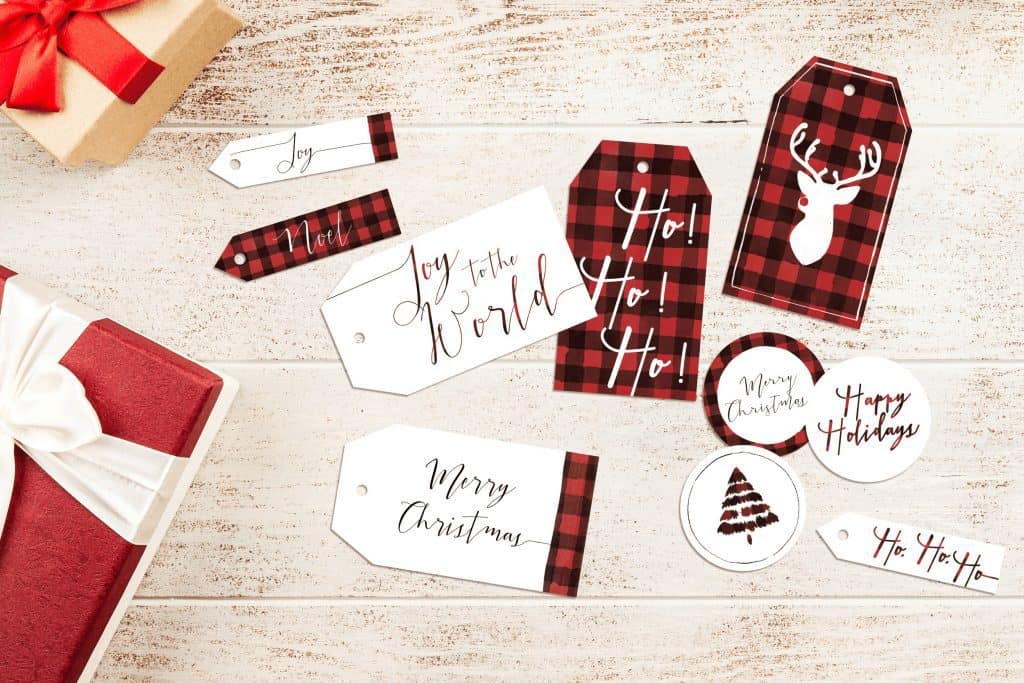 These gift tags would look great on all your baked goodies you give to your neighbors and co-workers this Holiday Season. I love the Rudolph reindeer! Makes my heart so happy! (Although…I'll be honest…I'm a Prancer fan! Thanks to the tear jerker movie!)
I hope you'll stop by Norine's Country Nest Etsy shop by clicking HERE and take a look around.
We are just starting out! We have more fun designs coming next week so STAY TUNED! You don't want to miss a single printable.
Thanks so much for stopping by my Nest and for all your continued support! It means the world to all of us here at our Nest and from our Nest to Yours…we wish all of you a Happy and Wonderful Holiday Season!
Happy Nesting!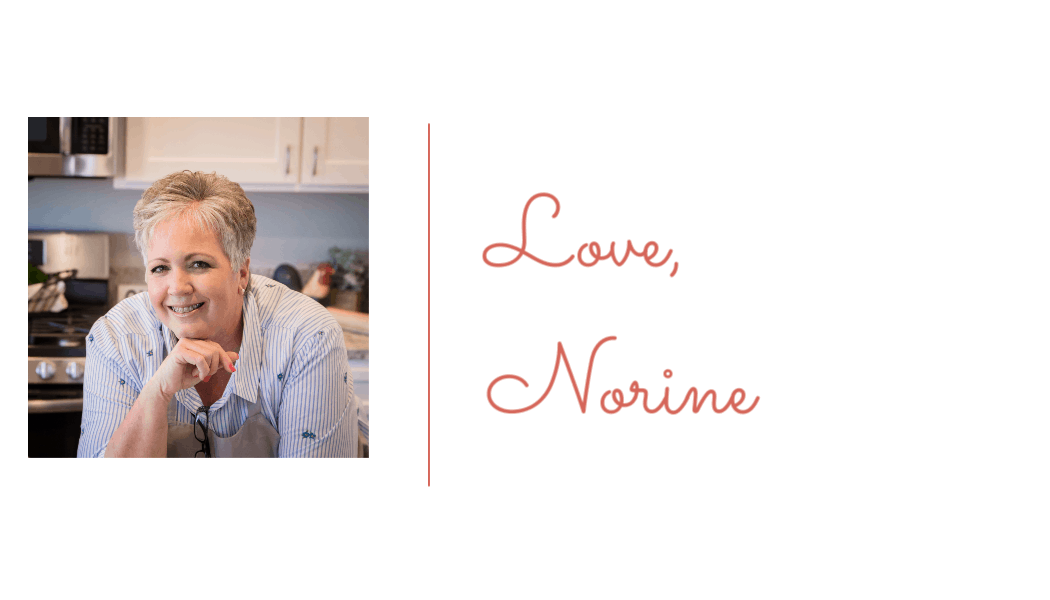 Sharing is caring!