About

Hi! I'm Norine! Welcome to my Nest!
I'm the wife to "Mars" (it's a long story), and mom to three amazing kids! I love cooking, baking, eating (those three should always go together!), aprons, cleaning (Yes, I'm one of those "freaks"), gardening, crafting, party planning (love a good party!), movies, Dr. Pepper with pebble ice (Que the heavenly choirs), popcorn, kids, laughing, Netflix marathons (The only kind of marathon I'll ever participate in!), writing and most of all… hanging out with my family!
I've had various work experiences in my life. First and foremost, as previously stated, I've been a wife and mother for 30 years! (Plenty of work experience there! lol) I'm still mildly sane! (Note… I did say "mildly") In my 20's I worked for a major department store doing all their displays. I left that job for life in an office. I was an Escrow Officer for 11 years, and an independent contractor for phone marketing for another 12. One day I realized I was dying creatively! So… I gave that all up to jump into the crazy, fun, and creative world of blogging! (I've been a "closet writer" for years.) Writing, creating, and cooking are my passion! So, I took a giant leap and went for my dreams…I highly recommend it!
Family! They are the heart of my nest! I've been married to my best friend (I know, it's corny, but it's true) for 30+ years! Our little nest of birds believe that "Families don't have to match! You don't have to look like someone to love them!"  I'm thankful every day for two amazing birth moms who made our dreams come true. (Feel free to ask me adoption questions any time. We're pretty open about it here at this Nest.) We have been blessed with three amazing children, 2 "spouse" children and our first granddaughter (Our second is on her way! Arriving July 2017).
My husband and I live in beautiful southern Utah in a small, but charming country town we call home. There's still the local ice cream/soda fountain in the main street pharmacy. If you're ever in Cedar City, Utah be sure to make Bullock Drug a stop on your road trip! Friday night football is still a "town event", and don't be surprised if folks wave as they drive past you! It's just part of our country hospitality!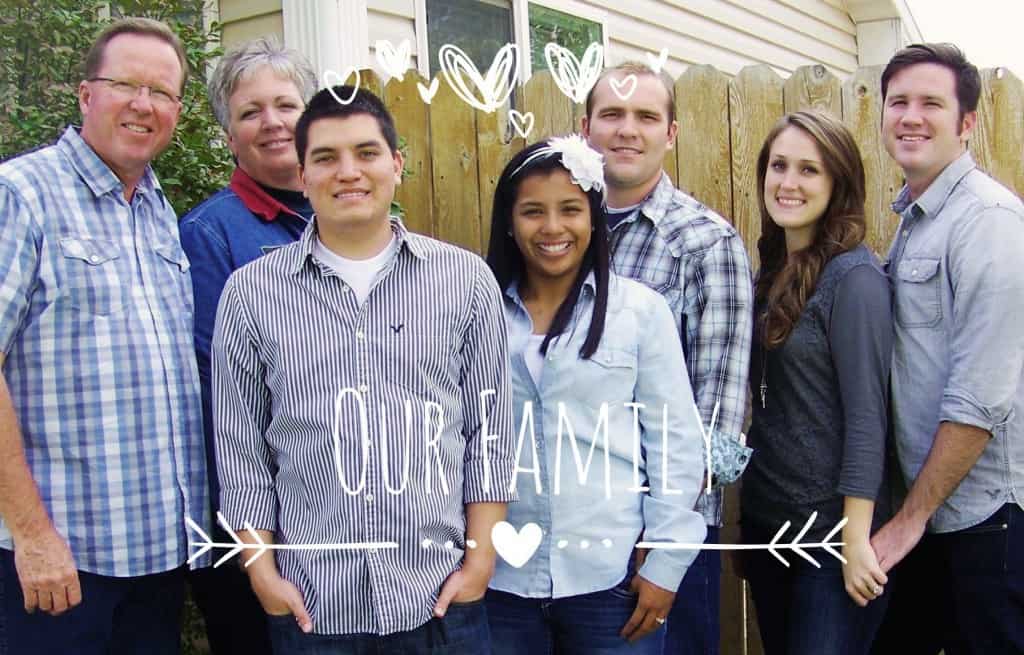 Here's our little gang! This picture was taken before Baby "B". (I'm the one hiding in the back!) From L-R:  My husband-Alan, son-Landon, daughter-Taryn, and her husband Dustin, daughter-in-law Brooke, and our son Bryce.
And… Introducing little "B"!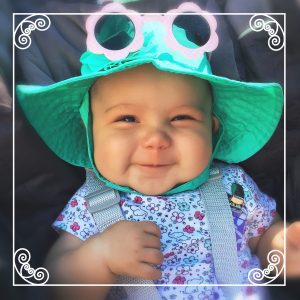 I'm so excited to share my favorite recipes, crafts, party planning ideas, and stories. I want to brighten your day! I can't wait to get to know y'all and share my love of "nesting"! So, grab a drink, warm up the oven, turn on the glue gun, and let's have some fun together.
Thanks for stopping by my Nest! Please make yourself at home!