What happens when you take a beautiful fillet of Salmon on a cedar plank, grill it with a few peaches, add blue cheese, candied pecans, and an amazing balsamic dressing? You get one incredible Grilled Salmon and Peach Salad!
This is a sponsored post brought to you by Cedar Bay Grilling Company, LTD. The opinions are completely my own based on my experience.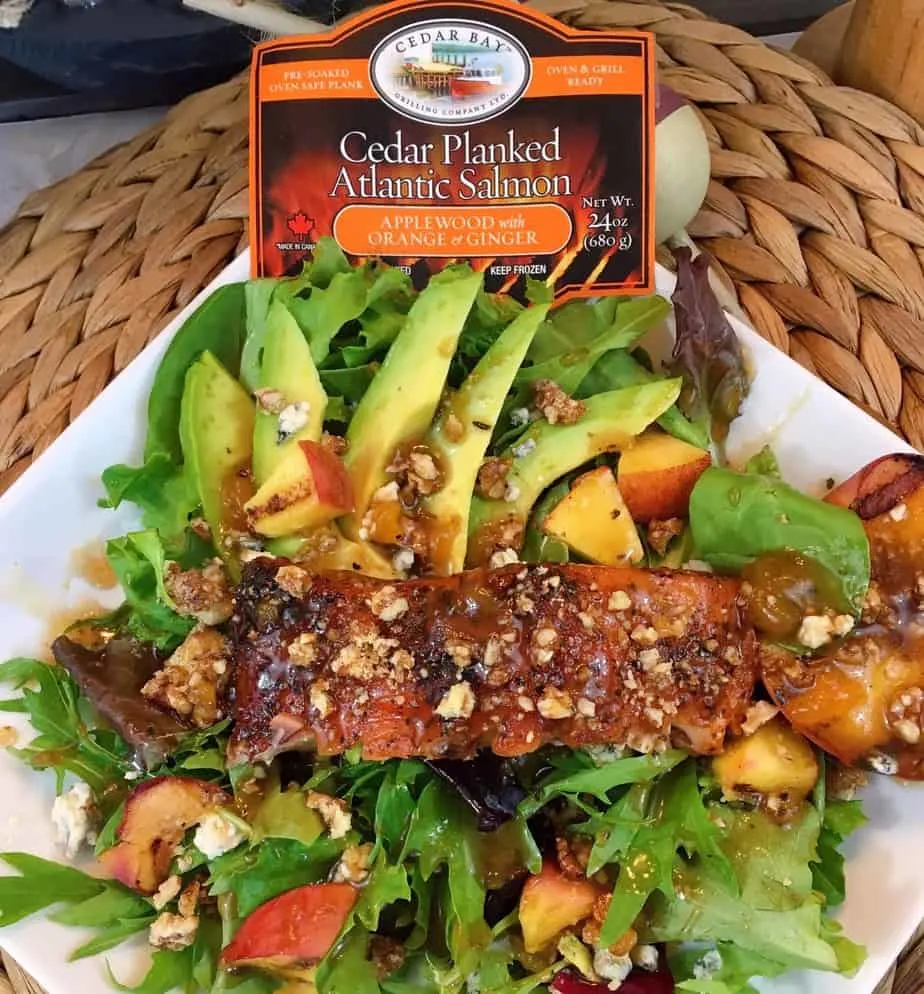 A few weeks ago I was contacted to participate in a recipe challenge to create amazing dishes using the quality salmon products from Cedar Bay Grilling Company! I was so excited to come up with a recipe I knew my family would love…and one that your family would love too!
The key to this amazing recipe is the beautiful Salmon from Cedar Bay. Their Salmon products come pre-seasoned and ready to be placed on the BBQ or in the oven with little preparation! So convenient! (Please note that you don't have to use this product. Any Grilled Salmon will work!)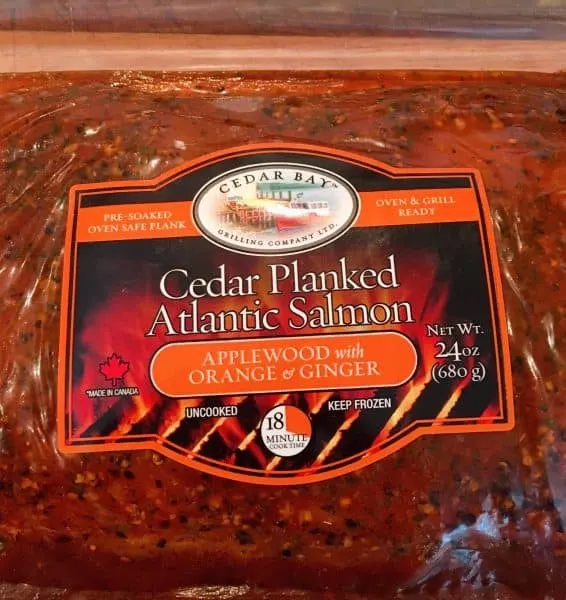 That alone was reason to fall in love with this amazing product! Add to that, they use only the best grade of Atlantic Salmon and they hand-select every piece that goes into their production process! WOW!
This recipe is easy to prepare and full of flavor! It's the perfect summer dinner or lunch idea! I had my own group of taste tester come and try this recipe to make sure it was as good as I thought it was!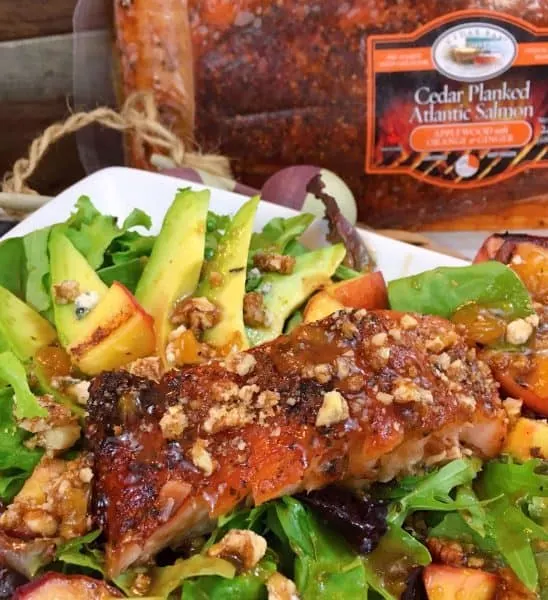 I even had a friend who doesn't like fish! She came and tried this recipe, and the other two I've created for this challenge, and she could not stop talking about how much she LOVED this Salmon! That's saying something! When a non-fish lover loves a fish dish! That's a WIN my friends!
How To Make Grilled Salmon and Peach Salad
There's a little bit of prep work that needs to be done before we start grilling that scrumptious Salmon! The candied pecans and the balsamic dressing.
How To Make Candied Pecans
Lets start with the candied pecans first so they have time to cool.
TIP: You can buy pre-made candied pecans in the salad section of your market.
In a small skillet over medium heat add 4 Tablespoons of sugar. Shake to evenly distribute it over the bottom of the pan.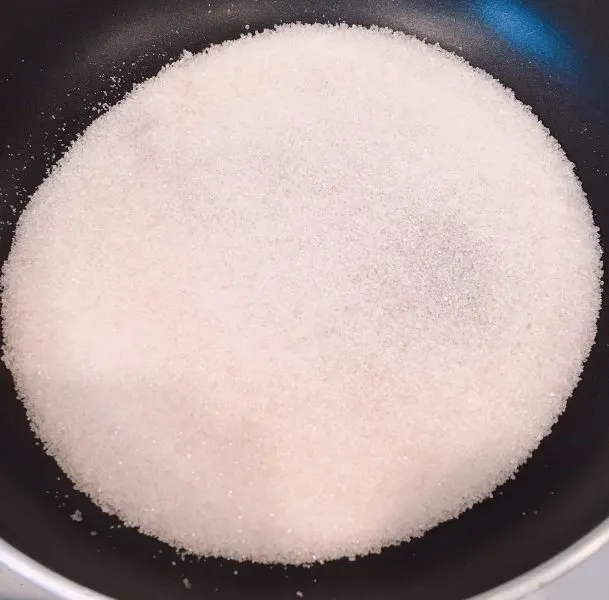 Place the pan on the stove top and do NOT stir! Allow the sugar to slowly melt and caramelize. WATCH THE PAN!
Remove the pan from the stove top before all the sugar completely dissolves! This will prevent the sugar from burning.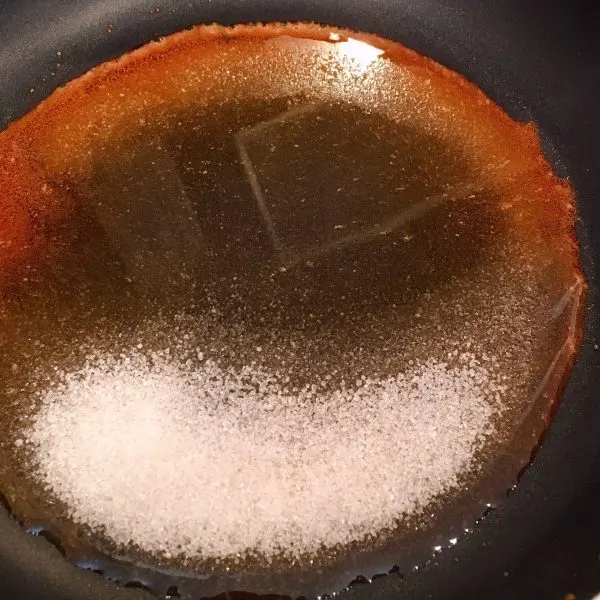 Quickly add 1/2 cup chopped pecans! Stir to coat. Remember that pan is hot and still cooking. So moving fast is necessary!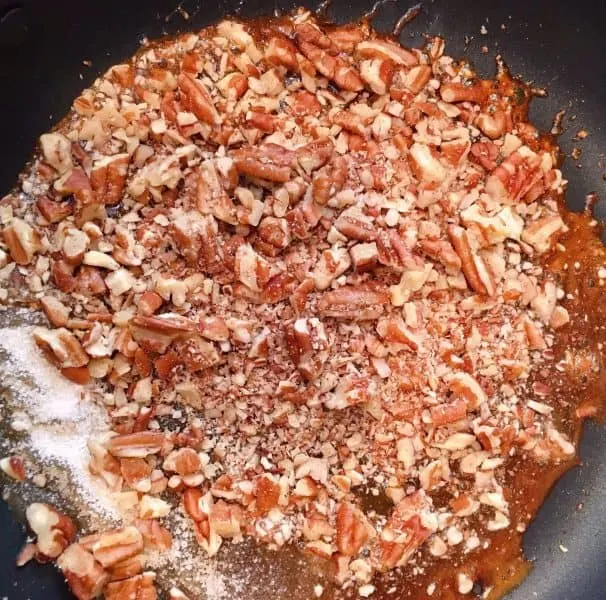 Pour candied cover pecans on to a silicone mat or parchment paper. Allow to cool completely. Don't worry about them being all clumped together! A good mallet, and some pent up frustration, is going to break them into a million pieces! (Cheap therapy! You're welcome!)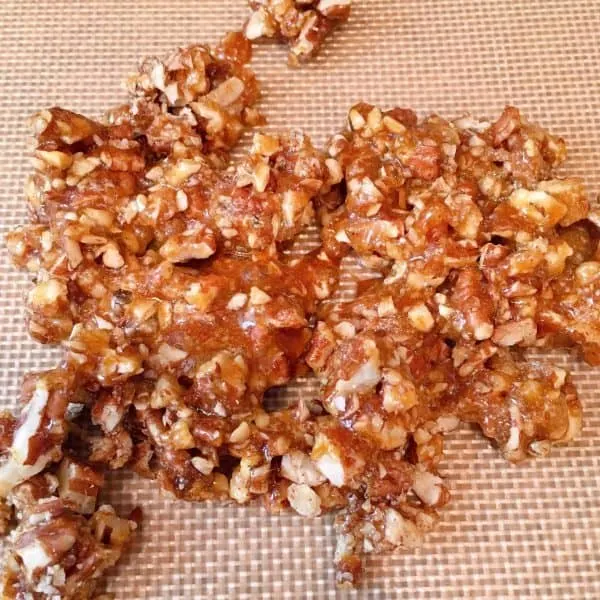 Once the candied pecans have cooled, place in a zip lock bag. Use a meat tenderizer or rolling pin, and pound them until they break into tiny bite size pieces. I like small crumbles.
Easy Balsamic Vinaigrette Dressing Recipe
Next in a small bowl or measuring cup add 1/2 cup Kraft Balsamic Vinaigrette dressing…Yep, we are taking the easy route with this recipe! Trust me though…it's gonna be great!!!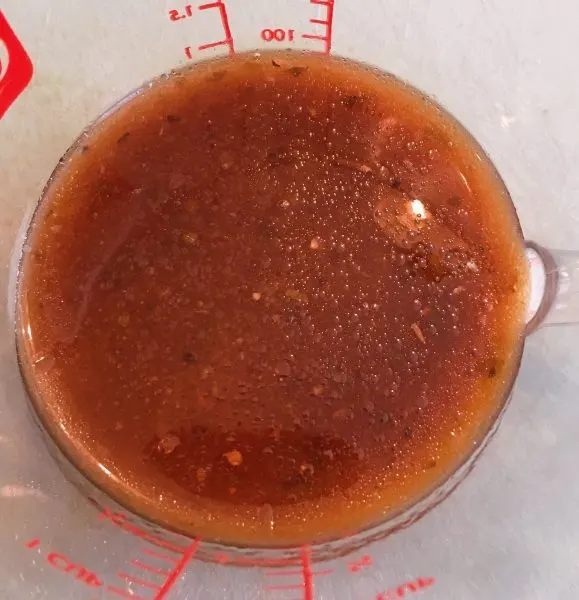 Add 1/3 cup Peach Jam. Yep! Good ol' peach jam!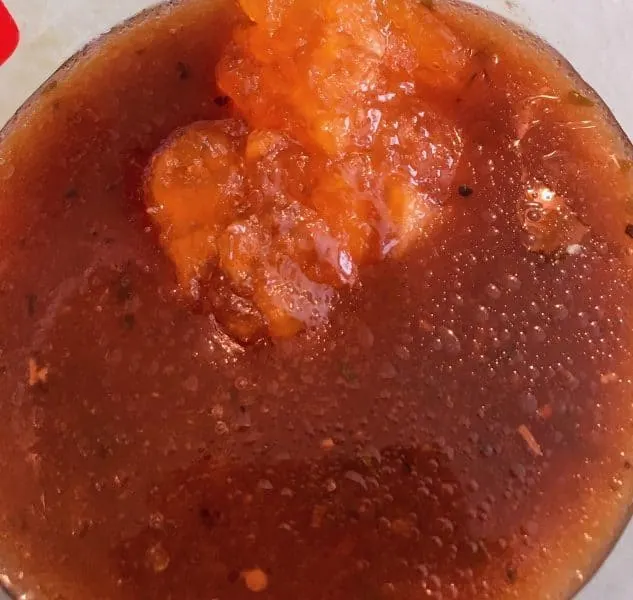 Using a wire whisk beat until well combined. Place in the refrigerator and chill until ready to serve. This is such a tasty dressing! That peach jam adds just the right hint of fruity flavor.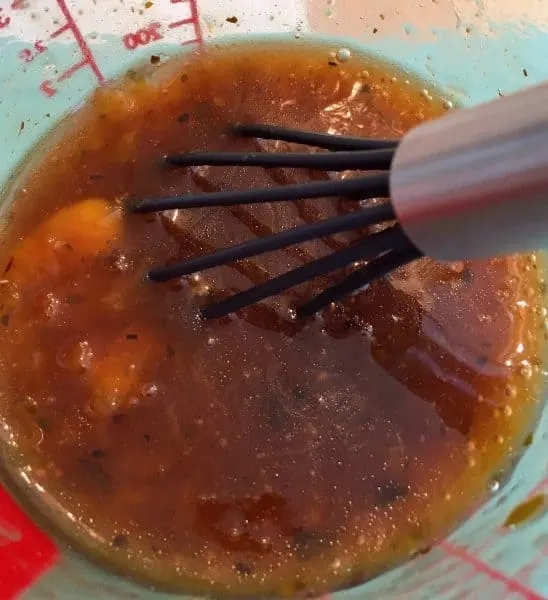 Slice up one large avocado and your prep work before grilling is done! That's it. Easy right!
Grilling The Salmon
I went with the Cedar Planked Atlantic Salmon with Apple wood, Orange and Ginger! I just knew the flavors of this Salmon would pair perfectly with this salad. I wasn't wrong either. It's superb with this salad.
The ease of preparing this Salmon is staggering!
Preheat the grill or oven to 425°. Place the Cedar planked Salmon directly on the grill. Close the lid and grill for 18 minutes. I checked it from time to time, plus the peaches, and kept a spray bottle on hand incase I had to use my mad fire fighting skills! Thankfully that wasn't necessary!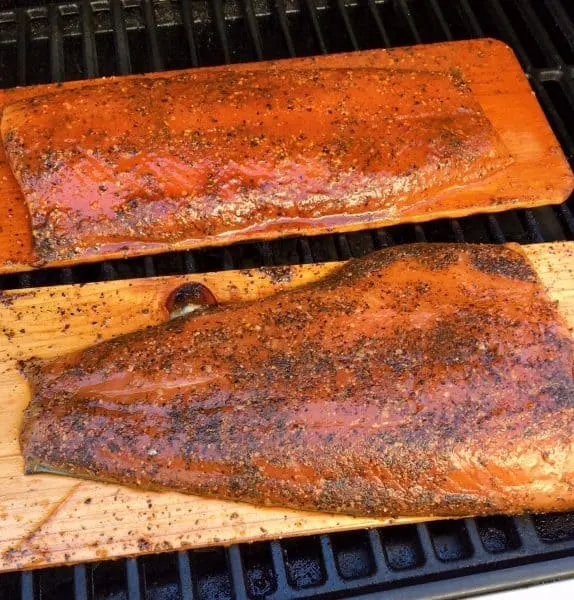 The pieces of Salmon are big! They grill up perfectly on their Cedar Planks. The planks will char, not to worry. It just adds a hint of smokey flavor to the fish!
As the fish is grilling place 8 peach halves on the grill. Cook until you have beautiful grill marks, and the juices from the peach are beginning to release. Remove peaches from the grill and cool.
Remove the fish from the grill or oven, and allow to slightly cool.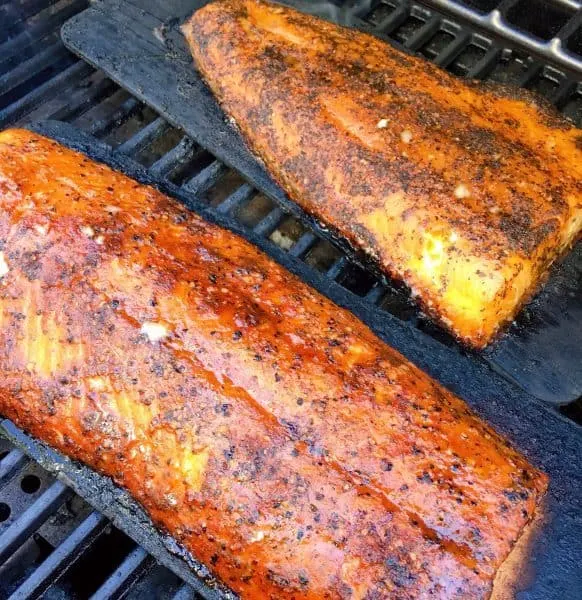 As the Salmon and peaches are cooling, place 2 cups of rinsed and dried young spring mixed greens on each plate.
Assembling Grilled Salmon and Peach Salad
This is a great recipe for two or four! It's super flexible. Which is fantastic when your nest is empty like ours and great when you are hosting a dinner party!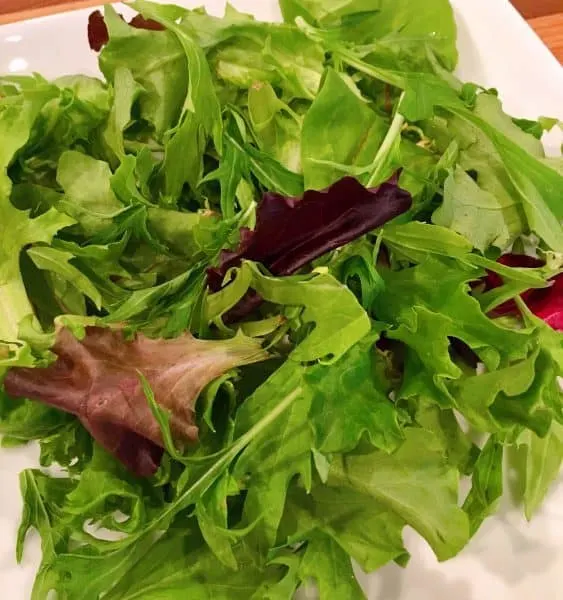 Dice four of the peach halves into bite size pieces, leave four halves whole. It creates a beautiful plate.
Sprinkle the diced peaches over each bed of greens. Fan 5-6 slices of avocado over one half of the salad greens. Sprinkle with blue cheese crumbles and candied pecans.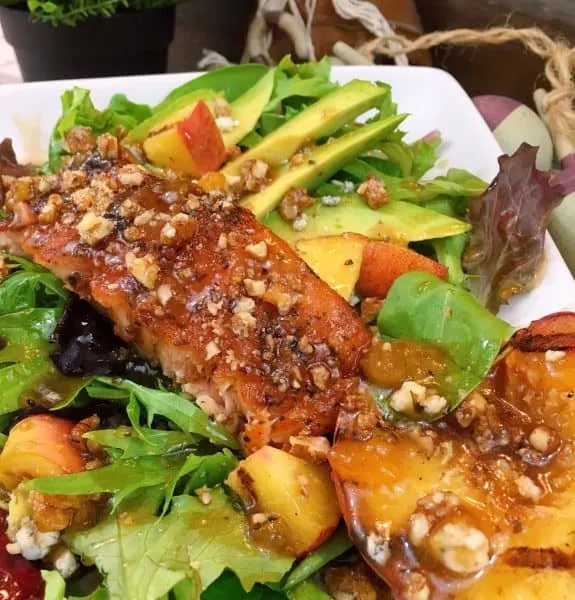 Slice 3-4 inch wide pieces of the grilled Salmon. Carefully lift from skin by sliding a knife under the bottom of the grilled salmon.
Lay the slice of grilled salmon on top of the prepared salad. Drizzle with Balsamic Peach dressing. Sprinkle with more candied pecans and serve!
Allow me to gush over this Cedar Bay Planked Atlantic Salmon! It is the BEST Salmon I've ever had! The seasonings are not overpowering, just subtle enough to add the right hints of flavor.
My family absolutely L.O.V.E.D. this Salmon! The raves just went on and on into the night and the next day! That's when you know you have struck gold! Such a superior product. I can't recommend it highly enough!
Cedar Bay salmon is available in retail across Canada, the U.S. and the United Kingdom. If you live here in the U.S. you can find it in most Kroger/Smith Retail stores.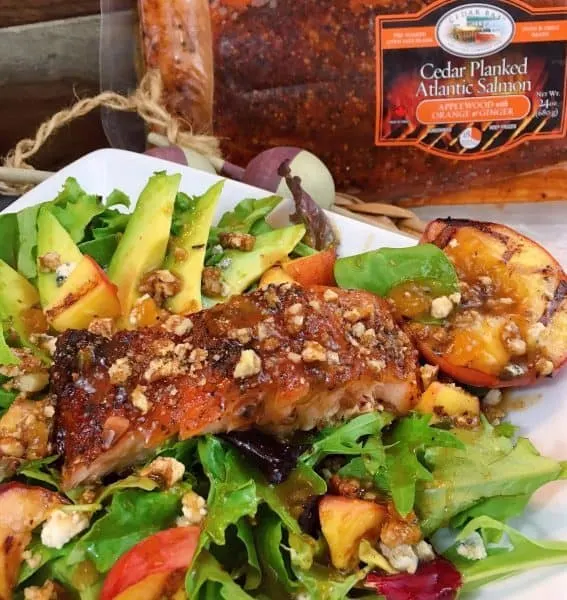 Delicious Additional Salmon Recipes You Might Enjoy!
The blend of flavors in this recipe, from the sweet peaches and crumbled blue cheese to the smokey tender flaky Salmon, is out of the world!! The various distinct flavors blend perfectly together to create a taste sensation that will blow your socks right off!
I double dog dare you to take just one bite! It's not possible. I know because we tried to do it!
A salad that is so stunningly beautiful, you'd find it on the menu in your favorite fine dinning restaurant. (For us in this country town that might be Billy Bob's Road Kill Cafe, but I'd still order it!) The good news is thanks to Cedar Bay Grilling Company you can make this Grilled Salmon and Peach Salad at home!
Enjoy!
As always, thanks so much for stopping by! I hope you have a wonderful day!
Happy Nesting!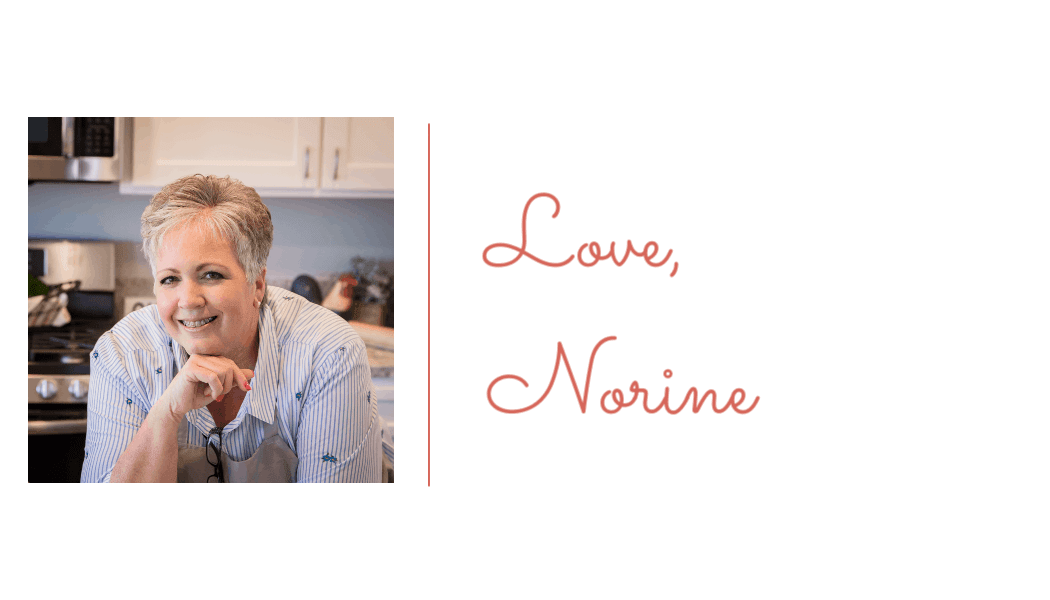 Yield: 4 servings
Grilled Salmon and Peach Salad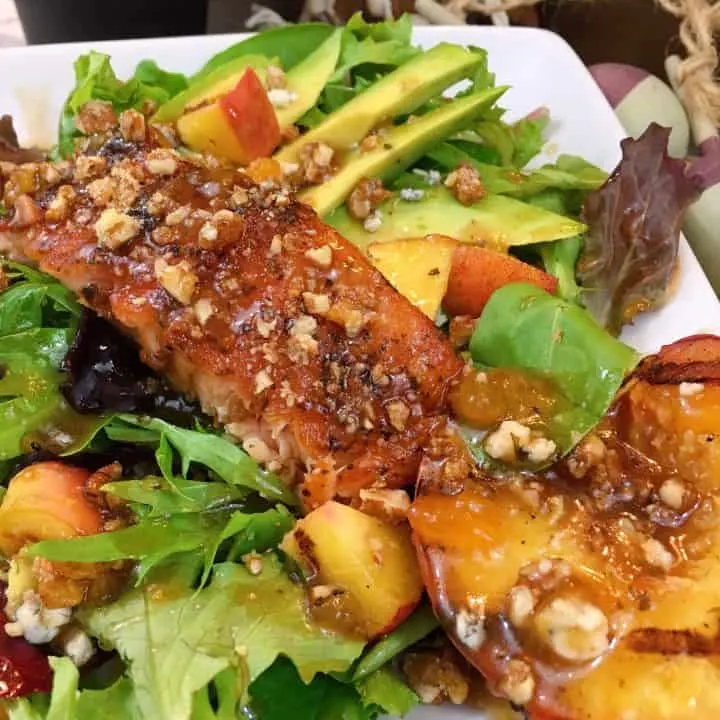 Perfectly grilled Salmon on a bed of spring mix greens with grilled peaches, avocado, candied pecans, and blue cheese drizzled with a scrumptious balsamic peach dressing.
Ingredients
1 - 24 oz. Cedar Bay Grilling Company Cedar Planked Atlantic Salmon, Applewood with Orange & Ginger, or 24 oz. of Grilled Salmon.
2 Large Avocados, sliced
8 ripe peaches, sliced in half, pit removed
1/2 Cup Blue Cheese Crumbles
8 Cups baby spring mix, washed & dried
1/2 Cup chopped pecans
4 Tablespoons granulated sugar
1/2 Cup Kraft Balsamic Vinaigrette Salad Dressing
1/3 Cup Peach jam
Instructions
In a small skillet, over medium heat, add 4 Tablespoon sugar. Shake skillet to evenly distribute sugar over bottom of skillet. Place skillet on the stove over heat. Allow sugar to slowly melt and caramelize without stirring.
When sugar is almost caramelized remove skillet from heat and add chopped pecans. Stir quickly and pour onto silicone mat or parchment paper. Allow to cool completely.
Mean while, in a small bowl mix together balsamic dressing and peach jam. Whisk together until well combined. Refrigerate until ready to serve salad.
Place cooled candied pecans in zip lock bag and smash with rolling pin into small bite sized pieces.
Preheat grill, or oven, to 425°. Place Cedar Bay Salmon on plank directly on the grill grate. Note you can use regular grilled salmon. You do not have to use a prepackaged marinated Salmon for this recipe.
Add peach halves on outer edges of grill. Check peaches during grilling and remove when juices begin to release and peaches have grill markings.
Close lid and cook Salmon for 18 minutes or until salmon is firm and flakes easily with a fork.
Remove Salmon and allow to cool slightly as you begin to assemble salads. Set 4 peach halves aside and dice up remaining peach halves.
Place two cups of spring mix on each plate. Sprinkle each salad with half a diced peach. Add 5-6 slices of avocado, fanned out, on one side of salad. Sprinkle each salad with blue cheese crumbles and candied pecans.
Cut Salmon into 3-4 inch wide pieces. Slide a sharp knife under the bottom of each slice of fish to remove skin. Place 1 slice of Salmon in the center of each salad. Add one whole peach half next to the salmon.
Drizzle each salad with 4-5 Tablespoons salad dressing. Garnish with additional candied pecans. Serve Immediately.
Recommended Products
As an Amazon Associate and member of other affiliate programs, I earn from qualifying purchases.
Nutrition Information:
Yield:
4
Serving Size:
1 salad
Amount Per Serving:
Calories:

991
Total Fat:

55g
Saturated Fat:

11g
Trans Fat:

0g
Unsaturated Fat:

40g
Cholesterol:

122mg
Sodium:

410mg
Carbohydrates:

83g
Fiber:

16g
Sugar:

60g
Protein:

50g