Perfectly golden crisp sour dough bread is piled high with a tender flavorful juicy grilled hamburger patty, topped with caramelized onions, mushrooms, bacon, and three kinds of melted cheese. All to create these Ultimate Patty Melts!
I woke up one night last week thinking about… Patty Melts! (It happens! A lot!) Why was I thinking about Patty Melts in the middle of the night you ask? Wish I could say it was a hormonal thing and call it good! (Sounds so much saner than the real reason!)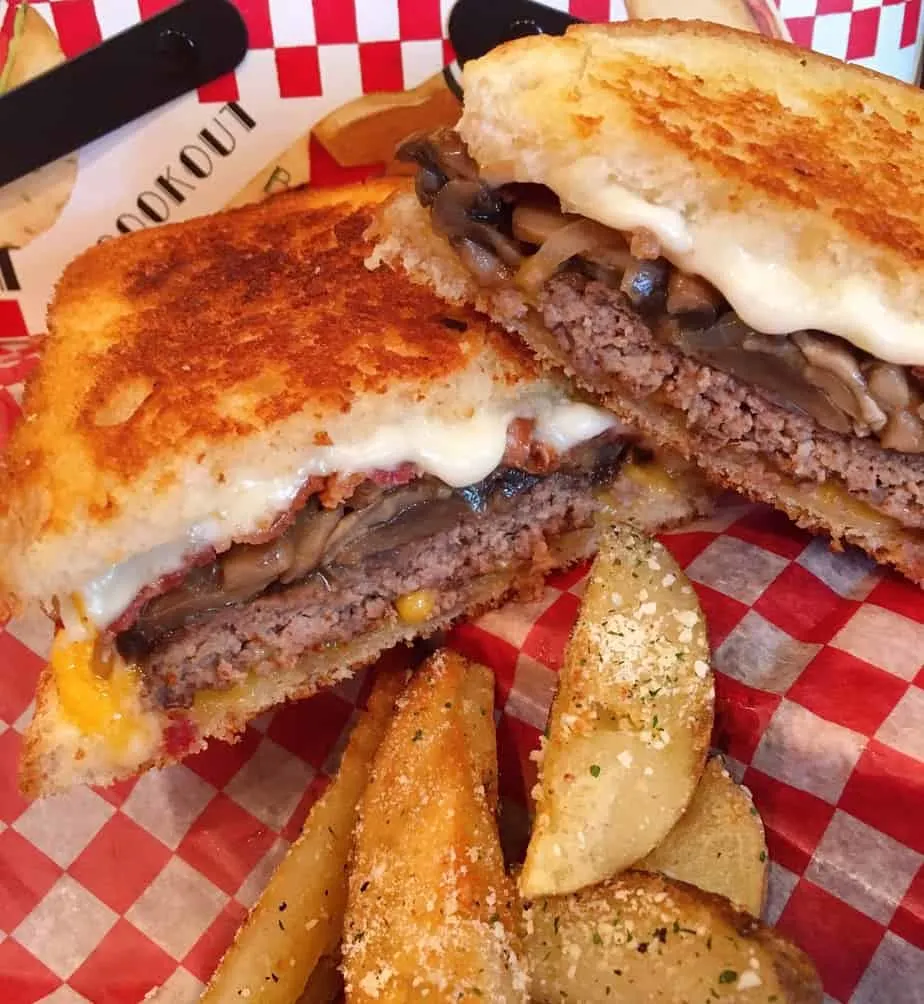 Well…I had a really busy schedule that week, and I was ticking off in my mind what I had on hand to make a menu for dinners that week. There was a pound of hamburger out in the freezer…but I didn't have any hamburger buns!
I couldn't stand the thought of having to go to the store! (Real life problems my friends! Walmart shopping is not my favorite!)
Next thought… Patty Melts! (This is what all women do in the wee hours of the morning…think of Patty Melts!) A great cross between a grilled cheese and a hamburger.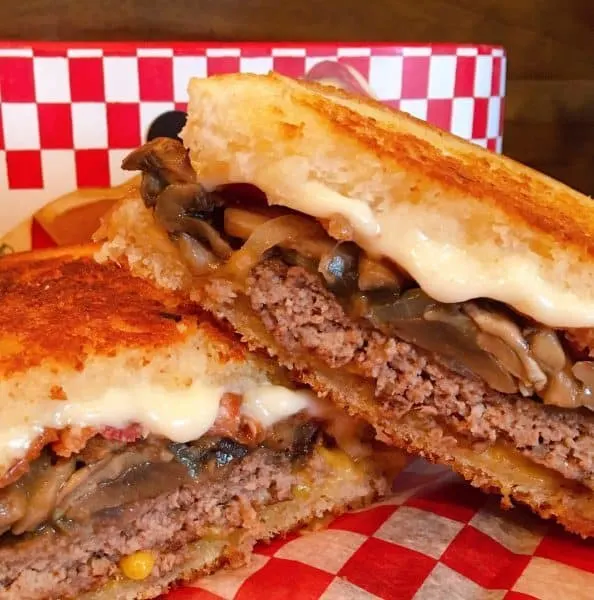 There I sat at three o'clock in the morning creating the Ultimate Patty Melt in my head! It would be loaded with bacon, fresh sautéed mushrooms, caramelized onions and lots of ooey-gooey melted cheese! This was going to be EPIC!!!
How to Make the Ultimate Patty Melt…
Any awesome sandwich is only as great as its ingredients! So…
Here's list of ingredients you'll need to make this dreamy sandwich!
1 pound ground beef
1 pound bacon, cooked
2 cups sliced fresh mushrooms
1 medium size onion
8 slices Munster cheese
8 slices Colby jack cheese
8 slices sour dough bread, or Rye bread
Butter for bread
Divide hamburger into 4 equal portions. Form 4 patties, 1/4 of an inch thick, into the shape of your bread. For me that was rectangle.
TIP: You want to make sure that your hamburger patty covers the bread.
Season with salt and pepper to taste. Grill on the BBQ, or in a Grill Pan on your stove top.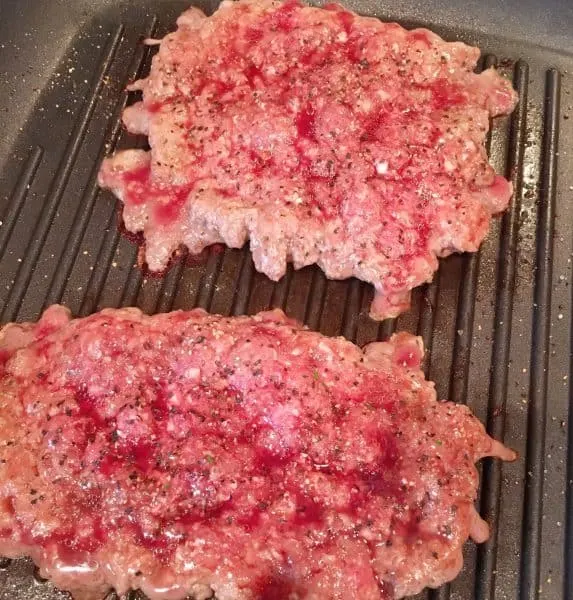 Cook 3–5 minutes or until patty is golden brown. Flip burgers over and grill other side.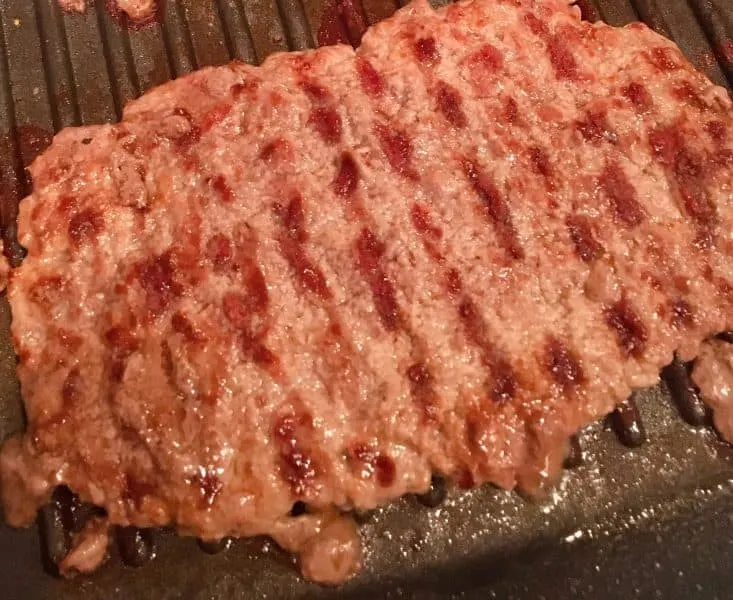 Meanwhile…in other words…as the burgers are cooking, in a medium skillet over medium heat, add 1 tablespoon butter. Melt butter and add mushrooms and thinly sliced onions.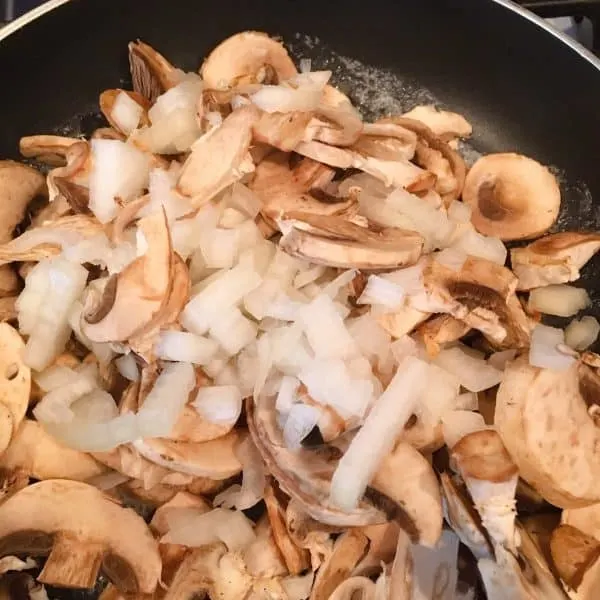 Cook until mushrooms are tender and onions are slightly caramelized or tender, which ever you prefer!
Back to your burgers… Remove patties from pan and set aside.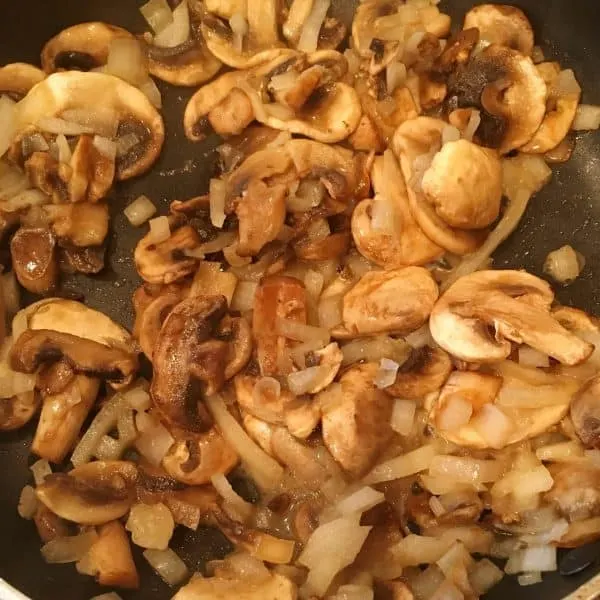 Let's talk bread! What type of bread is used in a patty melt?
Where did the Patty Melt Originate?
The original patty melt was created in Southern California in the 1940's-1950's and was made with Rye bread. However, the man at this Nest is not a Rye bread lover. (So sad! Cause the mother hen at this Nest LOVES Rye bread! Sniff, sniff!) So I used a beautiful loaf of sour dough bread!
TIP: You can use whatever type of bread is your favorite! Like I always say…get creative in the kitchen! Have FUN!
How To Grill the Ultimate Patty Melt
Butter one side of each slice of bread. Place the slices of bread, buttered side down, on a hot griddle.
Cover one half of the bread slices with Munster cheese, on the other slices, Colby Jack. Now I was out of sliced Colby Jack, so I used grated cheese. You can use sliced. (It's much easier… trust me!)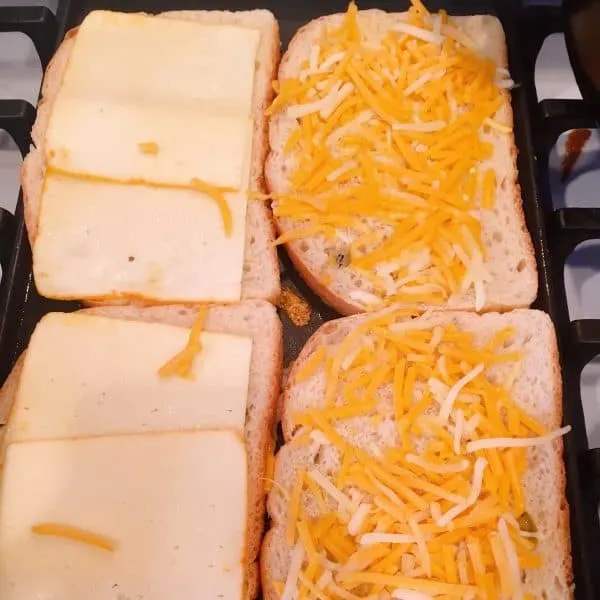 Place the grilled hamburger patties on top of the Colby Jack cheese. On the Munster cheese place three slices of pre-cooked bacon.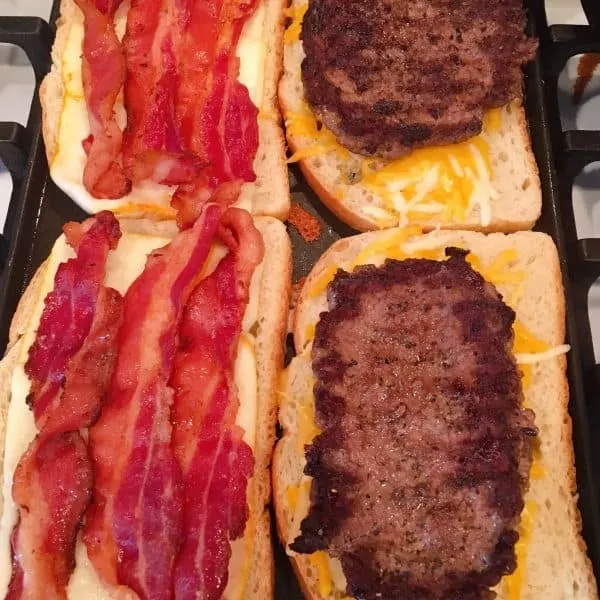 Once the cheese is melted and all gooey…and the bread is a beautiful golden brown… Add the mushrooms and onions on top of the burgers!
WOW! That patty melt is looking mighty tasty! (I may have been drooling at this point…just another reason to wear an apron when cooking! Face it…they're big girl bibs!)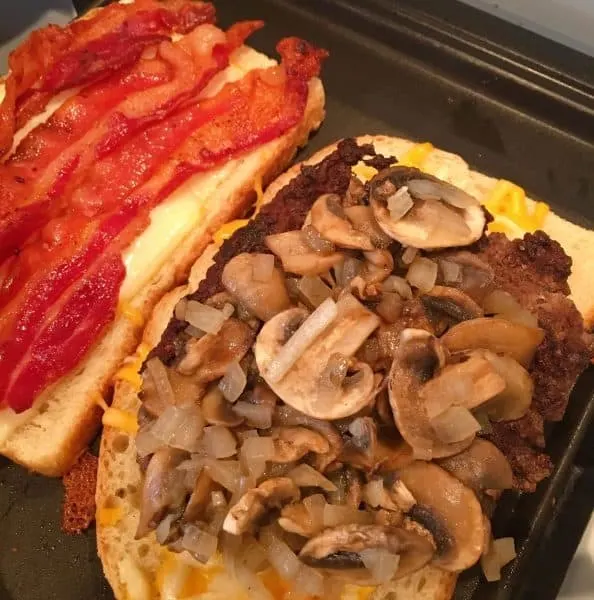 Now for the tricky part…bringing it all together! It's time to marry side Bacon to side Burger without loosing anything during the process! (This requires some MAD flipping skills! Thankfully any mother who has had more than one small child at a time can do this with her eyes closed!)
TIP: Use a spatula to do this! (Don't use your bare hands!) Also, I recommend placing the bacon side on top of the burger side and pressing it all down together with the back side of your "flipper"! (That's the technical term for a flapjack-burger-grilled cheese-flipper thingy!)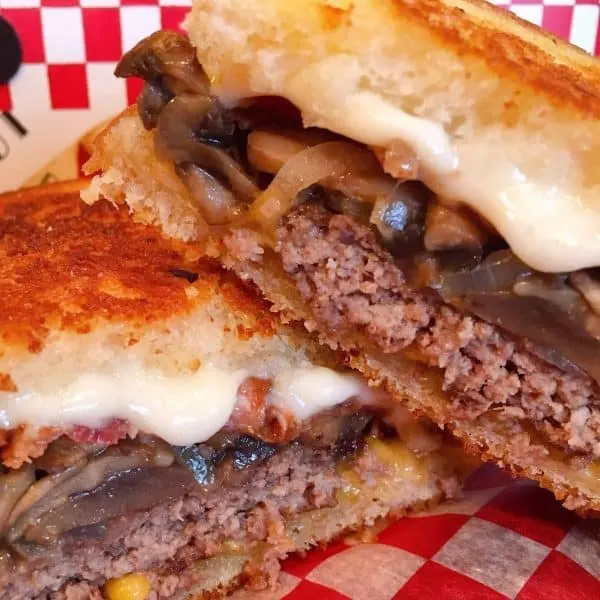 Look at that Patty Melt! Isn't it a thing of beauty! (Yep, this is what men find beautiful ladies!)
What to serve with a Patty Melt if you're making this for dinner?
I made oven fried potato wedges with garlic salt and a heavy sprinkle of Parmesan cheese! (Cause at this point calories are a not even worth mentioning!) A great compliment to this delicious sandwich. There are lots of great options though…
Great Sandwich Side Recipes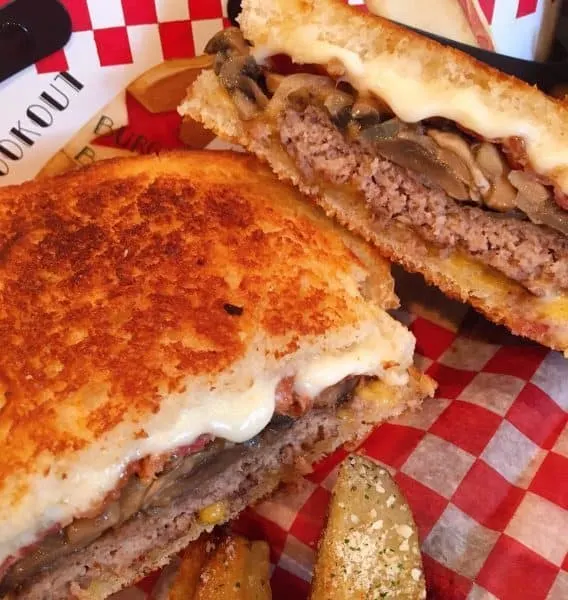 The great thing about a patty melt this size…it's an entire meal! Truth be told…me and Mr. Nest could only eat half…they are HUGE! I'll share a secret with you though…we ate the other halves the next day! I heated them up in my air fryer, and they were as crispy and tasty as the first day!
I suggest adding a little mustard to this sandwich! It really kicks it up! If you've never added Munster cheese to your grilled cheese…do it!!! The melt factor is out of this world!!!
Try it sometime…until then…TRY THESE Ultimate Patty Melts!
Thanks for stopping by! Recipe is below. Be sure to follow me on Instagram, Facebook, and Pinterest!
Happy Nesting!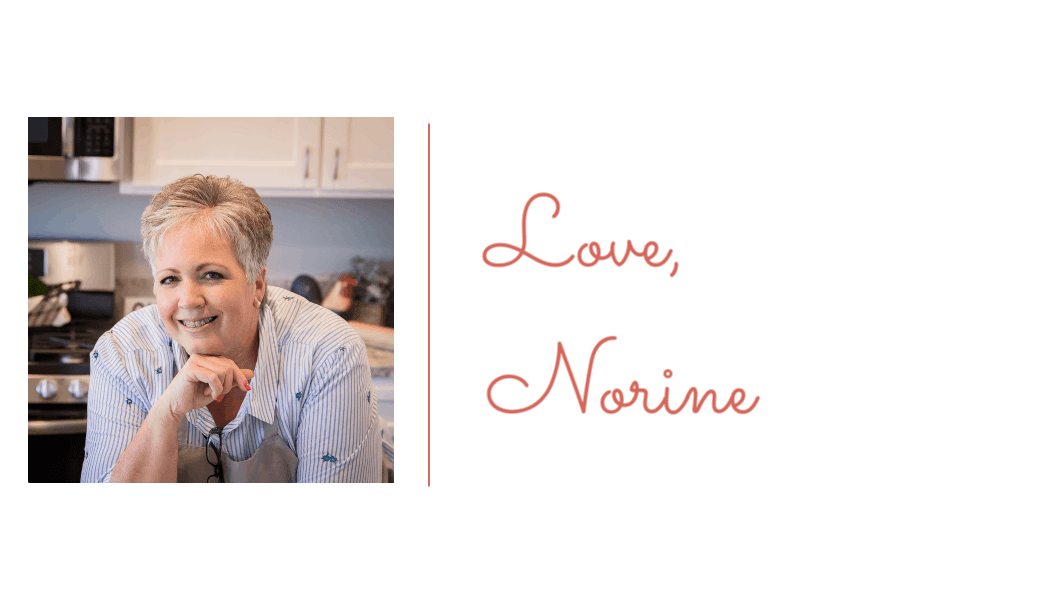 Yield: 4 servings
Ultimate Patty Melts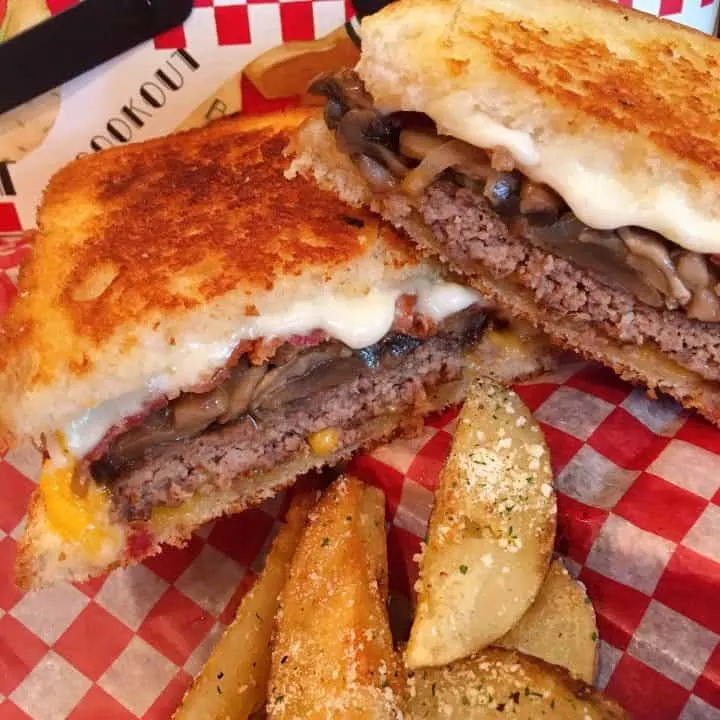 Juicy Beef patties on grilled sour dough bread with mushrooms, onions, bacon, and loads of melted cheese! All combine to create the most amazing patty melt EVER!
Ingredients
1 lb ground beef
1 lb bacon, cooked
8 slices sourdough bread
8 slices Munster cheese
8 slices Colby Jack Cheese
2 cups sliced mushrooms
1 medium onion sliced thinly
butter
salt and pepper to taste
Instructions
Divide hamburger into four equal parts. Form hamburger into 1/4 inch thick patties that will fit the surface of the bread you've selected.
Heat Grill pan over medium high heat. Place burgers on hot grill pan. Season with salt and pepper. Flip burgers to cook other side of patties. When done remove from skillet and set aside.
While burgers are cooking place medium skillet over medium-high heat. Add 1 Tablespoon butter. Melt butter. Add sliced mushrooms and onions. Saute until mushrooms are tender and onions are translucent.
Butter one side of each piece of bread. Place bread slices buttered side down on hot grill. Add two slices of Munster cheese on four slices of the buttered bread. On the remaining slices of bread add the Colby Jack cheese.
When cheese begins to melt, add grilled hamburger patty to the Colby Jack cheese. On the Munster cheese side add three slices of cooked bacon.
Add sauteed mushrooms and onion to the top of each meat patty. When bread is toasted to a golden brown, carefully place the bacon side of the sandwich on top of the patty side. Remove from grill with spatula, cut in half and serve immediately.
Recommended Products
As an Amazon Associate and member of other affiliate programs, I earn from qualifying purchases.
Nutrition Information:
Yield:
4
Serving Size:
1
Amount Per Serving:
Calories:

1612
Total Fat:

96g
Saturated Fat:

43g
Trans Fat:

1g
Unsaturated Fat:

46g
Cholesterol:

313mg
Sodium:

3487mg
Carbohydrates:

76g
Fiber:

5g
Sugar:

10g
Protein:

108g