I've shared my love of Chili Rellenos'. I always try to making them traditionally, but sometimes there just isn't a lot of time to do that. When that's the case… I go for the next best thing. Chili Relleno casserole.
I found this recipe in a little "church" cookbook my Sister-in-law had. (We like to go through each others congregations cookbooks! lol) It sounded simple and delicious… so I copied it down and made it!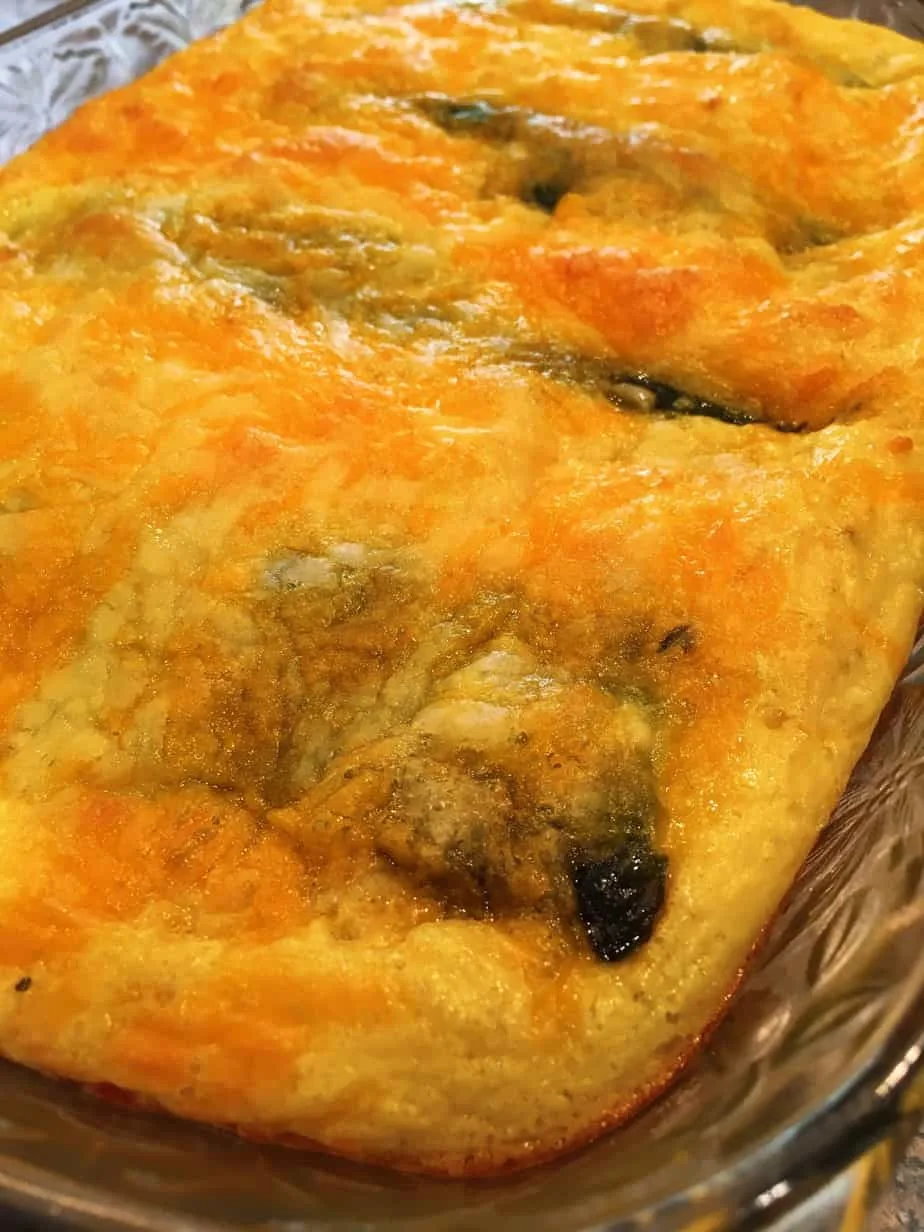 It was love at first bite! This is a GREAT substitution when you want chili Rellenos', but want a quick dinner cause you've had a long day, and you're walking around the house like the walking dead! (Can someone please explain to me the fascination with that program? When I see it I feel like I'm watching home movies of the first 20 years of my motherhood journey!)
I love a recipe that is quick and delicious! I've said that before and I'll say it again. Especially during the summer when I'm so busy with so many projects. This also makes a wonderful brunch casserole! That said…I think all Mom's love breakfast for dinner! So which every meal you choose to serve this at…you can't go wrong.
Let me show you how easy this casserole is to make…
How To Make Chili Relleno Casserole
First drain and seed your peppers. You can buy canned whole green peppers, or you can roast either Anaheim peppers or poblano peppers. My personal favorite are poblano's however it is more work to roast them and then skin them. So I leave it to you to decide. If you're looking for ease go the canned route. It will still be amazingly delicious!
Tip: The heat comes from those pesky little seeds! Don't want all that heat…get rid of those little burning bits! (However if your "heat" is coming from menopause…you're on your own sister! I've got enough of that myself! lol)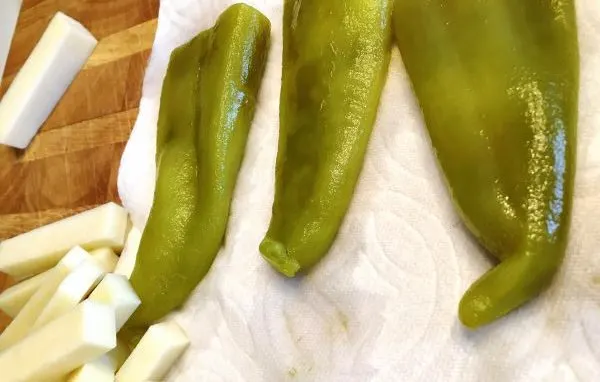 Next stuff your peppers with Monterey jack cheese slices. Don't worry if the sides tear… just roll the pepper really tight around that cheese stick. It will be fine for this casserole. It's pretty forgiving. In fact this is a great beginners recipe.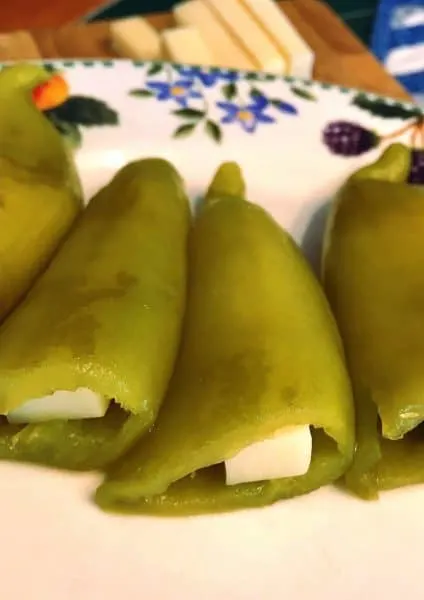 Place your stuffed peppers in a greased 10x6x2 baking dish.
In a medium-sized bowl combine eggs and milk. Beat in flour, baking powder, and salt until smooth. It's okay if there are a few tiny lumps. I've found it's almost impossible to get this batter perfectly smooth.
Pour the batter over the peppers in the baking dish. Sprinkle with cheese.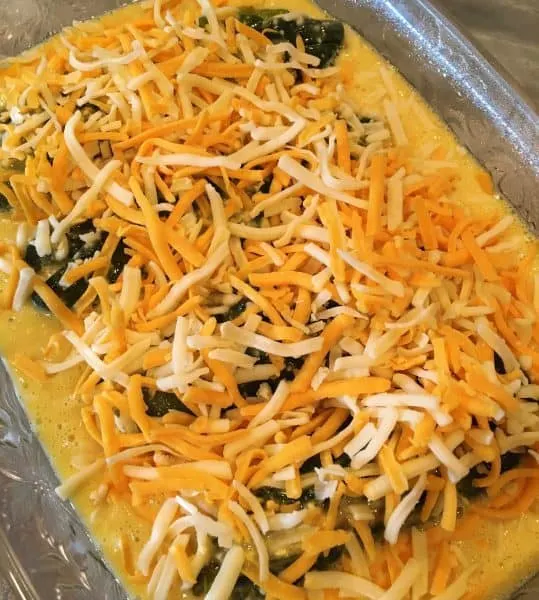 Place in a preheated 350° oven for 30 minutes until golden brown and center is cooked.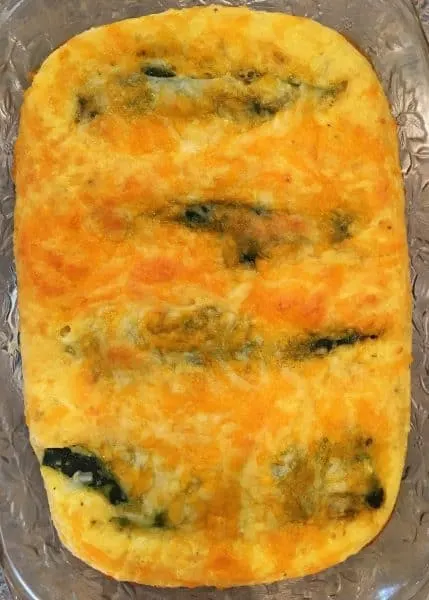 Cut into squares and serve with sour cream and salsa!
Is there seriously anything better than that melted cheese oozing out of the chili pepper? Well…there might be if it pulls up in the publishers clearing house van…but after 20 years of waiting for THAT to happen…I'll keep my money on this!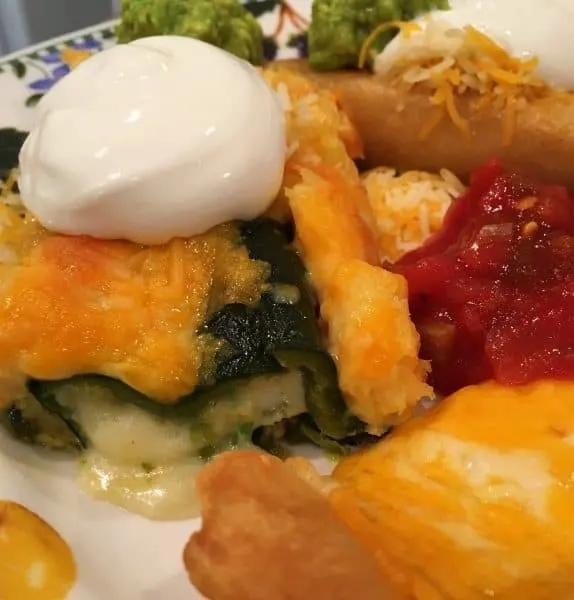 I made this casserole when our son was home from school to go with the chicken taquito's he wanted. I also made another family favorite…Fried cheesy crunchy quesadillas'!
When I was growing up there was a Mexican restaurant my parents went to in California and they would bring home this delightful treat for us!
I started making them for special Mexican dinner nights… now they are my kids favorite. All I do is fry a flour tortilla in oil until golden and crispy.
Drain and place on a baking sheet…cover the tortilla in grated cheese and pop in a hot oven for about 5 minutes. Then cut them into wedges like a pizza.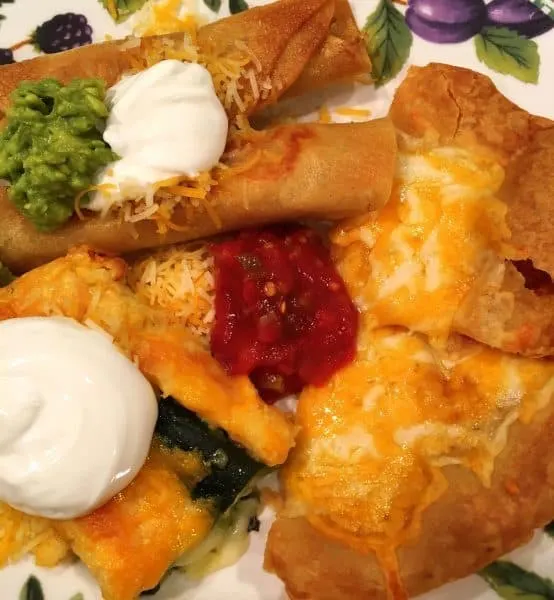 There ya have it. A quick easy dinner for the family. Even if the "little's" at your nest don't like the Chili Relleno Casserole they will love that crunchy cheesy Quesadilla! Top it off with some refried beans and they'll have a "Mexican Pizza". YUM!
Have left overs? No problem…the next morning slice up a square of chili relleno casserole, place it inside a flour tortilla, heat it up, and you have a quick easy breakfast burrito!
My husband loves this casserole as much as I do! In fact everyone loves this casserole. So be sure to give it a try at your Nest.
If you liked this recipe you may also like these other Mexican Dish Recipes
Remember to sign-up for my weekly newsletter and follow me on Instagram, Facebook, and Pinterest.
Have a GREAT weekend!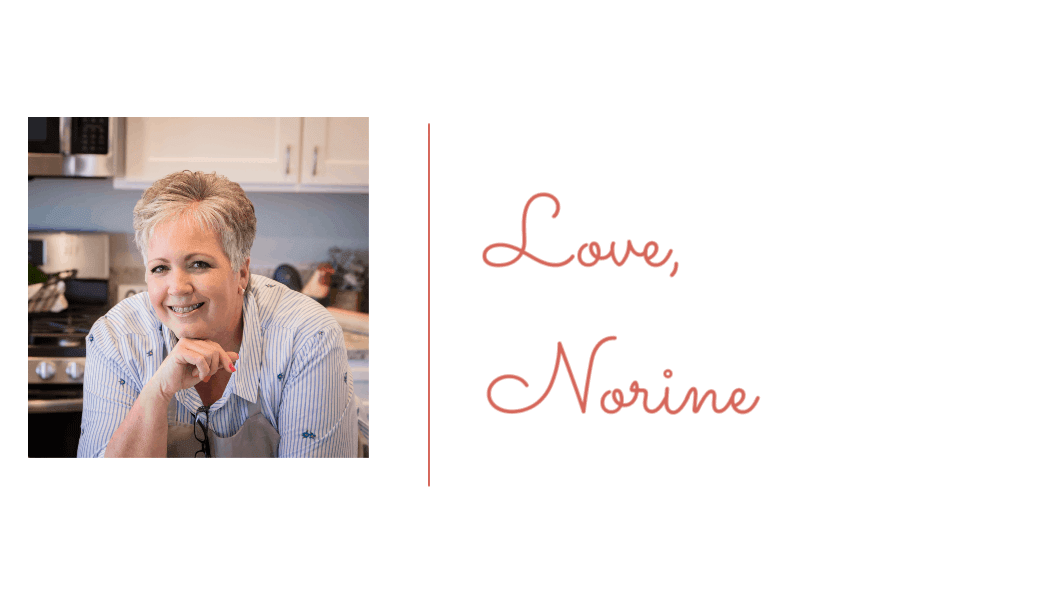 Yield: 8 servings
Chili Relleno Casserole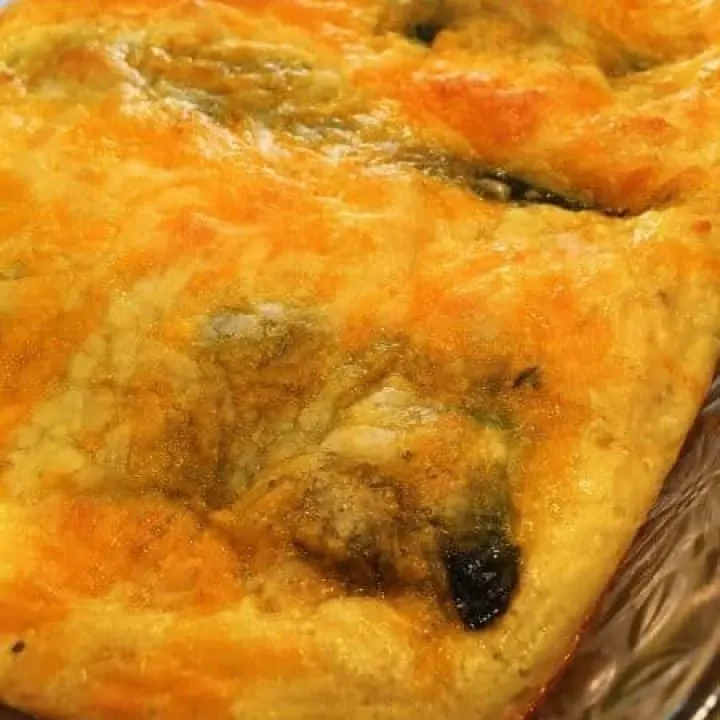 When making traditional Chili Relleno's isn't in the time budget...this Chili Relleno Casserole is a great stand in! Jam packed with flavor and easy to make this is a delicious dish.
Ingredients
12 oz. can whole green chili peppers
6 oz. Monterey Jack Cheese
4 beaten eggs
1/3 cup milk
1/2 cup Flour
1/2 tsp. baking powder
1/2 tsp. salt
1 cup shredded cheddar cheese
Instructions
Drain and seed peppers. Cut Monterey Cheese into long cheese sticks that will fit inside peppers. If pepper tears wrap pepper around each strip of cheese.
Place in a greased 10x6x2 baking dish.
In a medium bowl combine eggs and milk. Beat in flour, baking powder, and salt until smooth. Pour over peppers in baking dish.
Sprinkle with grated cheese.
Bake in preheated 350° oven for 30 until golden and center is baked.
Cut into squares and serve.
Top with Sour Cream and Salsa
Recommended Products
As an Amazon Associate and member of other affiliate programs, I earn from qualifying purchases.
Nutrition Information:
Yield:
8 servings
Serving Size:
1 square
Amount Per Serving:
Calories:

223
Total Fat:

14g
Saturated Fat:

8g
Trans Fat:

0g
Unsaturated Fat:

5g
Cholesterol:

127mg
Sodium:

440mg
Carbohydrates:

11g
Fiber:

1g
Sugar:

2g
Protein:

14g