Crispy Cheesy Loaded Nachos, with all your favorite toppings, are perfect for a quick meal or party appetizer!
I guess I'm in a "chippy" mood the last couple of weeks. Two recipes in a row with "chips" in them. Can you blame me? What's not to love about our friend "corn chip"? I'm a firm believer that a Mexican Restaurant can make it or break it on the level of their chip quality!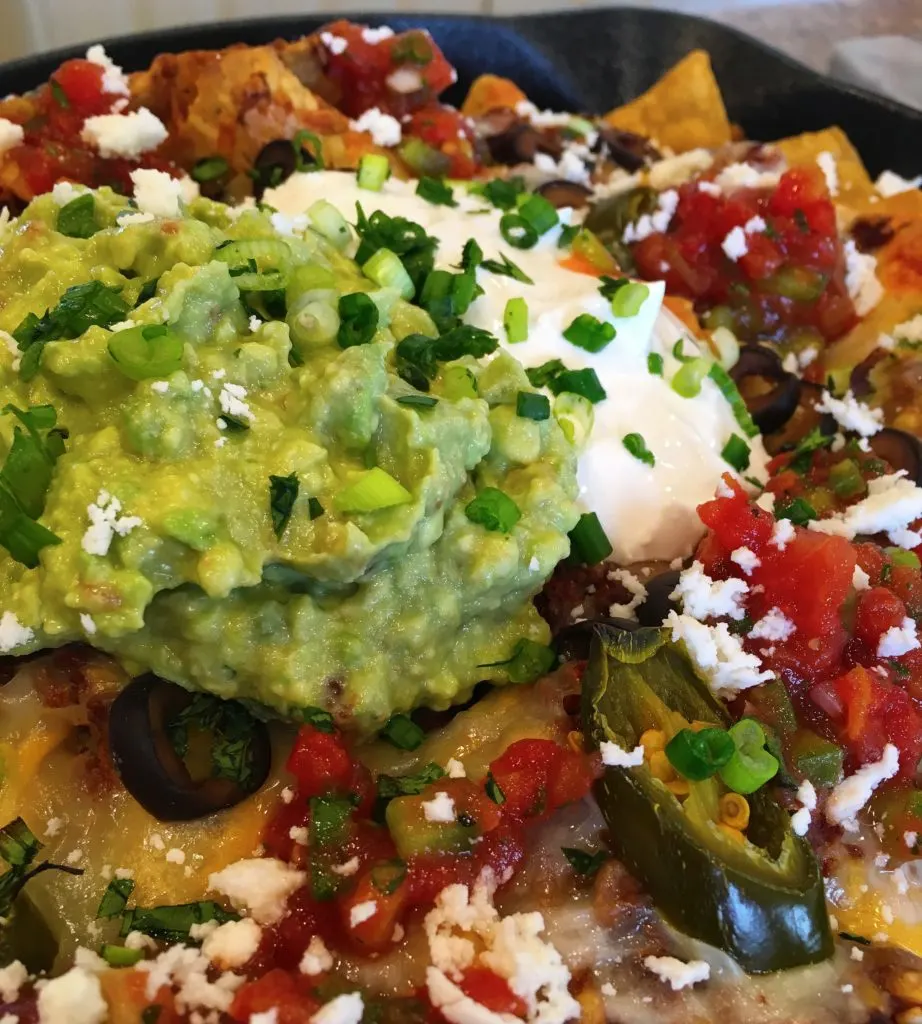 You gotta love Nacho's. They can be an appetizer or a "main course". They're the laid back cousin of the "Taco" family.
You have to respect Nacho's…they're basically a taco that just gave up! I can hear them now… "Hey guys… I say we stop trying to hold all this stuff inside, and just lay down, and let it run all over the place!"
In all seriousness one of my favorite quick meals, and a family favorite, are these Loaded Nachos. Psssst…sometimes I even make them for Sunday dinner! Not sure how all our Pot Roast loving Grandma's would feel about that?
How To Make Loaded Nachos
Before you even start on the Nachos…you need to make a bowl of Pico de Gallo. The ingredients are simple. Freshly chopped tomatoes, I like roma tomatoes with the seeds removed, finely chopped red onion, coarsely chopped cilantro, salt, pepper, and the juice of one lime. Mix and keep cold till read to serve.
That my friends is Pico de Gallo! Isn't it spectacular?!!!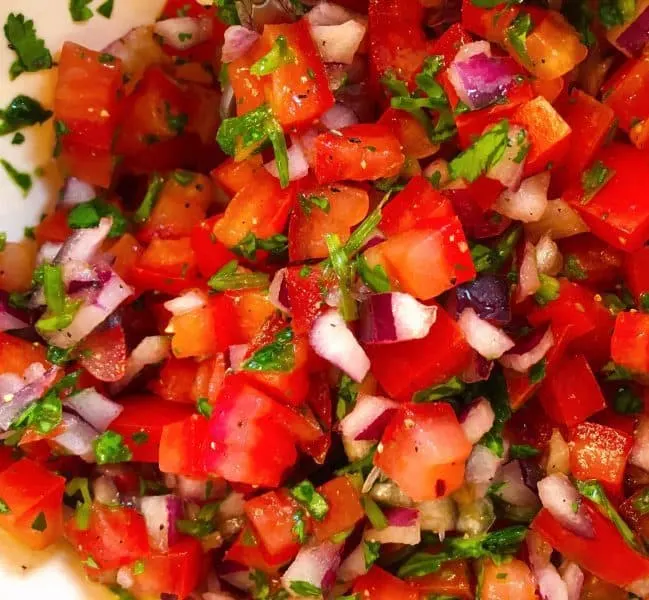 Next we have the meat for the Nachos. You can use left over pork, shredded chicken, left over roast beef, or browned hamburger meat. The day I made this batch of Nachos it was after church and everyone was sure they were about to perish from starvation. In the case of human survival…(insert eye roll)…I use the next best thing. I go to my food storage and pull out a couple of cans of beef from Costco. I've talked about their canned shredded beef before…let me just say it again…it's GOOD!!! It's really good!
I drain and rinse the meat then toss it into a small hot skillet…add 1/4 cup of water and 1 Tablespoon of taco seasoning and cook until heated through. Add in 1 can of rinsed black beans or pinto beans. Which ever you prefer.
Tip: Using whole beans rather than "refried beans" keeps the chips crisper. Plus nutritionally they are better for you…let's face it…on a scale of 1-10 this is a TEN in nutrition. (That was a joke! I can see the comments flowing in now….lol)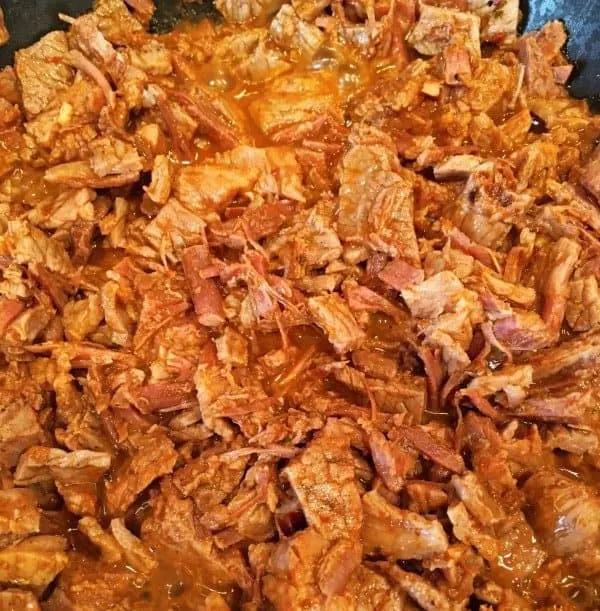 Line a large baking sheet with your favorite corn tortilla chips. I suggest finding a chip that is a little thicker and can handle all the weight lifting it will be doing. Ya don't want to get that chip halfway to your mouth only to have it snap in half and bounce off your chest and into your lap! Eweeeeee! Ain't nobody got time for that mess!!!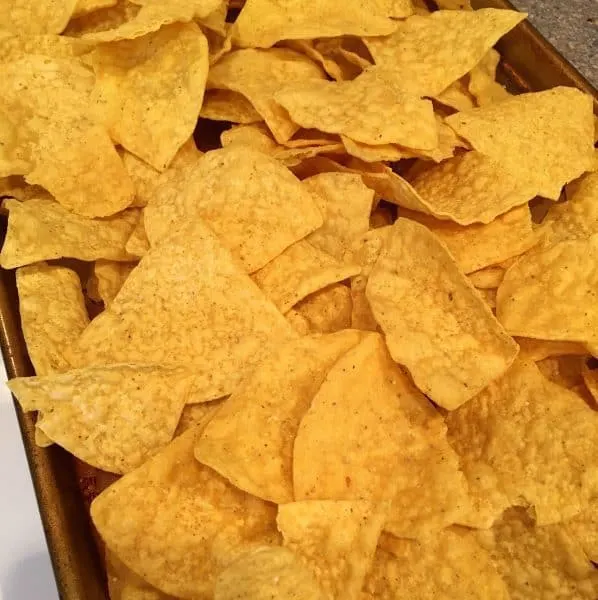 I like lots of layers of cheese on my Nachos. So I break up slices of Monterey Pepper Jack. Add a layer of the Meat and Beans. If you want you could have little helpers help you with this part… or if you're a germaphobe, you can just skip that suggestion. Lol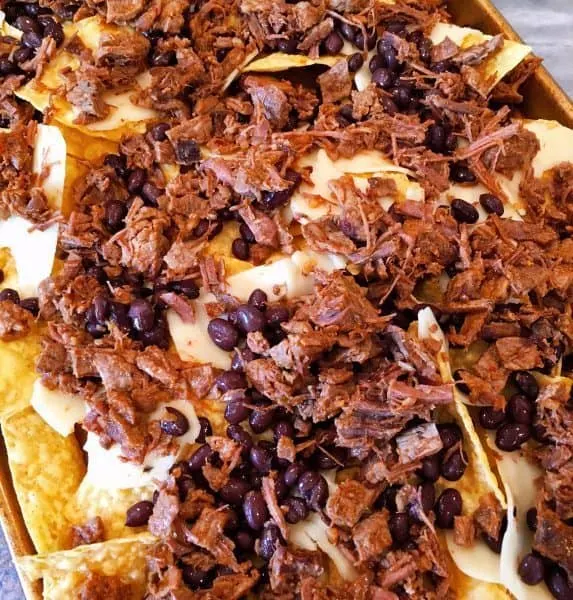 Time for another layer of cheese. This time I LOAD it up with lots of grated medium cheddar cheese. It's all about that cheese friends. Nothing worse than Naked Nachos!!!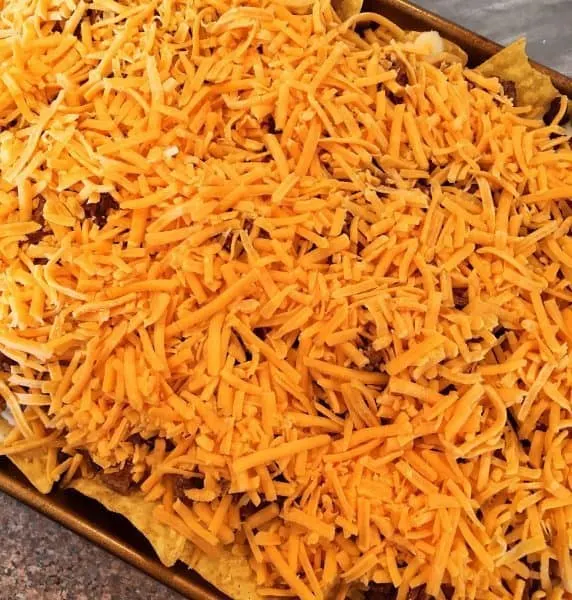 Pop them into a 350° preheated oven and bake until cheese is melted and bubbly. Generally about 10 minutes.
That's what I'm talking about! These are not your ordinary run-of-the-mill Nachos! These are for serious cheese loving Nacho eaters only! Notice how the tips of the beef crisp up as well? That's just a whole lotta yum going on my friends!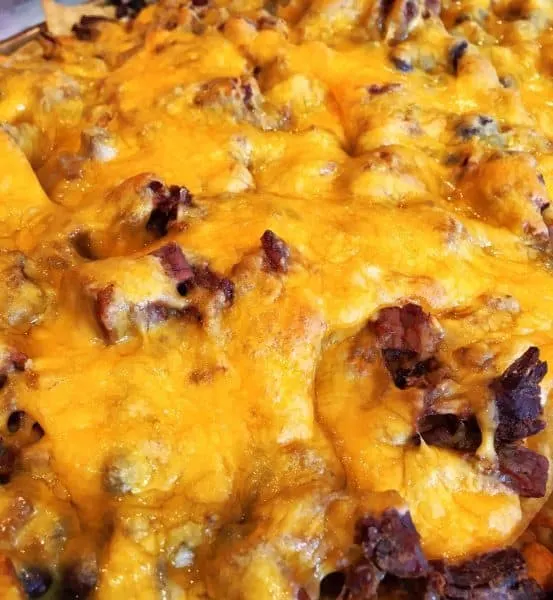 Now it's time to "load 'em up"!
I like to make a "Nacho Bar". This way everyone can have the toppings what they want. Ya don't have to listen to any complaining! (Lawdy we don't want any complaining about the Nachos!)
Bowls of sour cream, salsa, olive, my fresh Guacamole, and let's not forget about that delicious Pico de Gallo! Whatever your favorite Nacho toppings are, be sure to add them to the serving bar.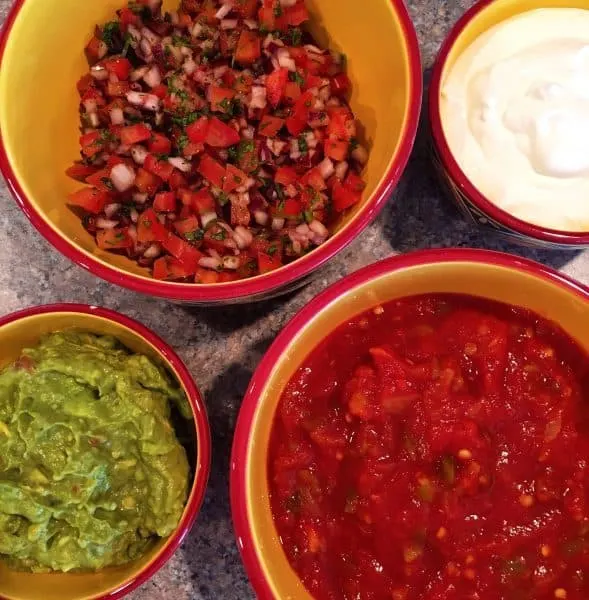 Time to do your thing!
I love to load mine up! A little of everything with a big dollop of sour cream, and that creamy yummy guacamole right in the center for dipping! There's a method to my Nacho eating friends! Each bite needs to be perfection and feel equally loved.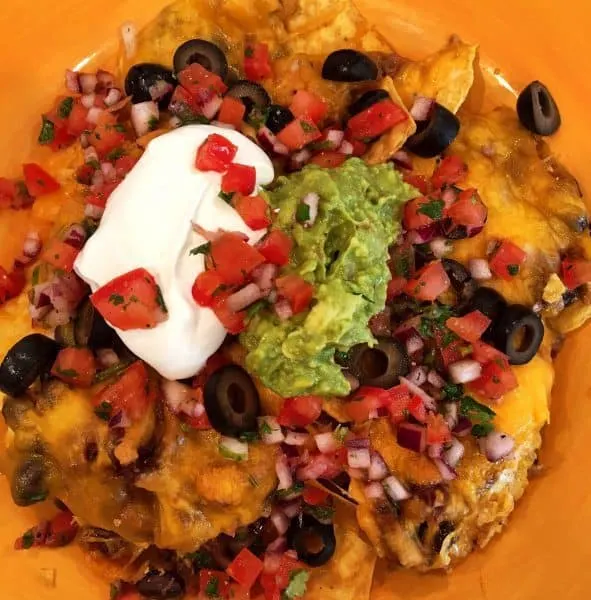 That's all there is to it. My version of "Loaded Nachos". A quick easy meal and one that everyone at your Nest will love! It's perfect for Playoff parties, birthday parties, or family gatherings. You just can't go wrong when you take a crispy crunchy chip and load it up with all the "good stuff"!
Favorite Family Mexican Recipes
Be sure to sign up for my weekly Newsletter and remember you can follow all the "Yum" on Norine's Nest Facebook Page, Twitter, Instagram, and Pinterest. We'd love to have you join us!
Happy Munching and Crunching!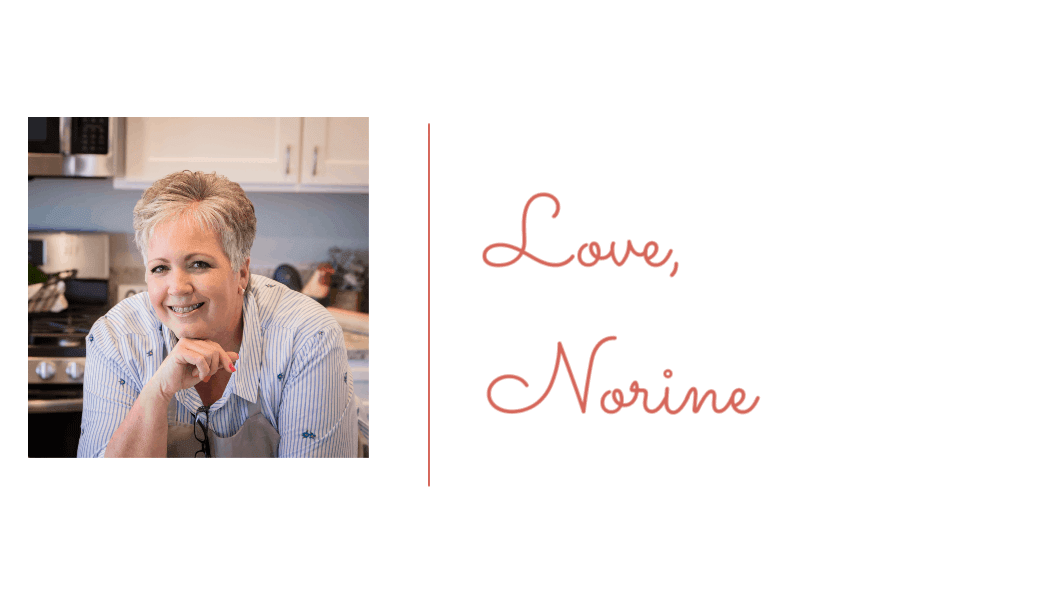 Yield: 6 servings
Loaded Nachos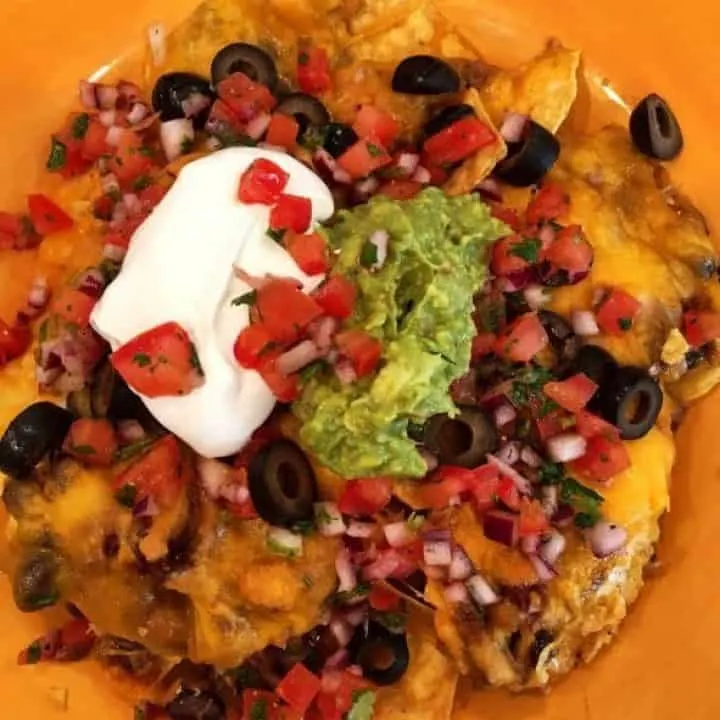 Crispy Cheesy Loaded Nachos are perfect for a quick meal or party appetizer!
Ingredients
1 bag corn tortilla chips
6 slices Monterey Pepper Jack Cheese
2 cups grated cheddar cheese
2 cups meat, shredded beef, shredded or grilled chicken, pork, hamburger
1 tsp. taco seasoning for meat
1/2 cup water
1 can black beans or pinto beans...rinsed and drained
1/3 cup sliced olives
Sour Cream, Guacamole, Salsa, Pico de Gallo
Cilantro, Jalapeno's and any other toppings you might like
Instructions
Preheat oven to 350 degrees.
Cover a large baking sheet with corn chips. Tear Monterey Pepper Jack slices into smaller pieces and lay on top of corn chips.
In a skillet heat meat, add 1/2 cup water and taco seasonings. Heat until most of moisture is absorbed. Add in rinsed and drained beans. Mix well.
Place meat mixture on top of the Monterey Pepper Jack cheese.
Cover meat with 2 cups of shredded cheddar cheese.
Place in oven for 10-15 minutes until cheese is melted and bubbly.
Top with your favorite toppings...Pice De Gallo, Guacamole, Sour Cream, Olives, and more.
Serve Immediately.
Nutrition Information:
Yield:
6 servings
Serving Size:
1 plate full
Amount Per Serving:
Calories:

917
Total Fat:

48g
Saturated Fat:

20g
Trans Fat:

1g
Unsaturated Fat:

23g
Cholesterol:

206mg
Sodium:

1256mg
Carbohydrates:

54g
Fiber:

10g
Sugar:

2g
Protein:

67g