Loaded with bacon, sausage, green peppers, onions, and BBQ sauce these scrumptious Cowboy Baked Beans are the fantastic side dish to your summer BBQ's!
One of the favorite side dishes for our Summer BBQ's, by the men at this Nest, are Baked Beans. I know…Men and Baked Beans! What is it? (Trust me there isn't a joke I haven't heard, or night I haven't lived through… at this Nest regarding the perils of beans!)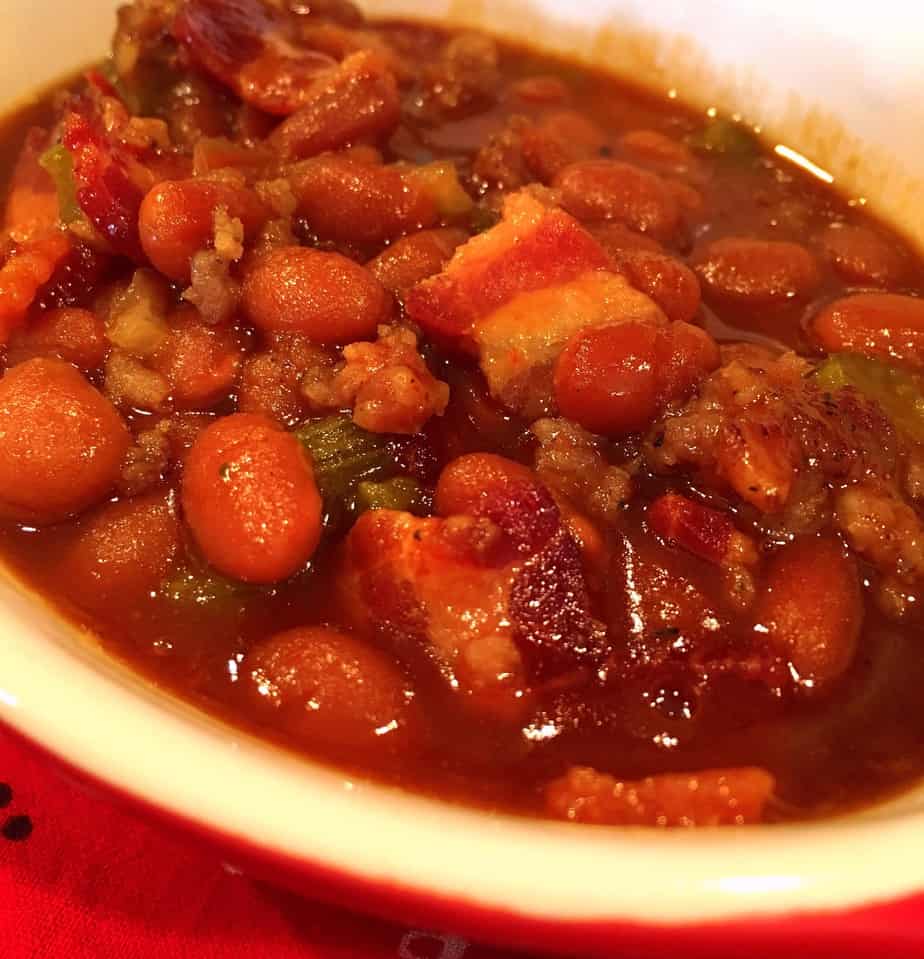 I'll openly admit that when we were first married…I didn't make good baked beans. (Could be because all I did was open a can of pork and beans? Hmmmm?) Then we moved to Utah and my mother-in-law had a wonderful recipe for baked beans. I fell in love with it.
Over the years I've tweaked it to our personal liking. The original recipe called for ground beef. It was good…but country boys like their spice! So I added spicy breakfast sausage instead of the ground beef. The extra flavor puts the "cowboy" into this recipe!
I love the ease of this recipe. It's a dump and go kind of recipe. Just a few steps and your on your way to Chuck Wagon Bliss! (Didn't they always have beans on the trail made by the camp chef?)
How To Make Cowboy Baked Beans
Tips: I use Bushes BBQ Baked Beans and then "doctor" them up! Yes…it's possible to improve on that "dogs" baked beans! However, you can use any baked bean that is your favorite.
You can also cut this recipe in half and it will serve about 4-6.
Begin by frying up 8 strips of bacon until tender crispy. Drain on paper towel.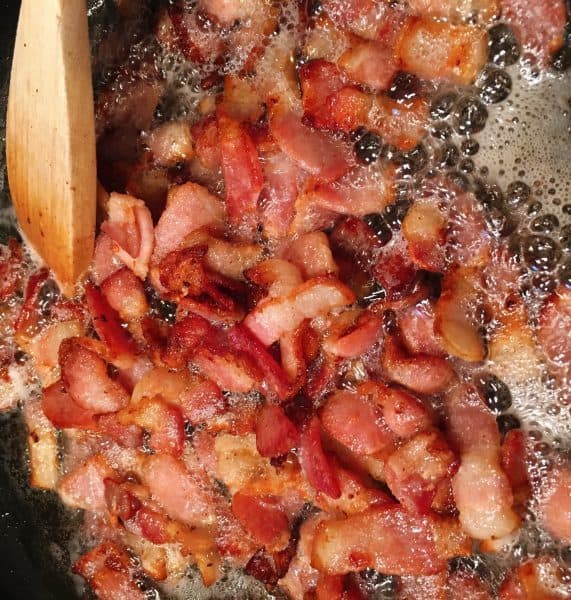 In a hot medium skillet brown 8 oz. Jimmy Dean All-Natural Sausage or Jimmy Dean Spicy Chub sausage. Drain on a paper towel. (Save those dripping's! Don't make me come find ya! lol)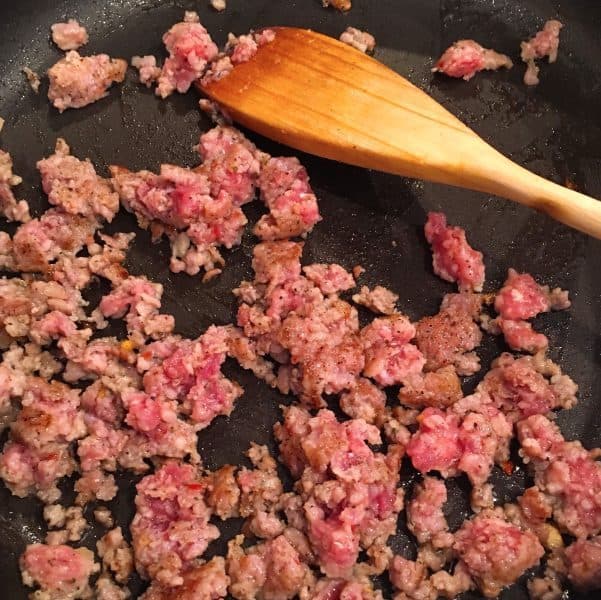 In the meat dripping's saute chopped onions, minced garlic, and chopped celery until translucent.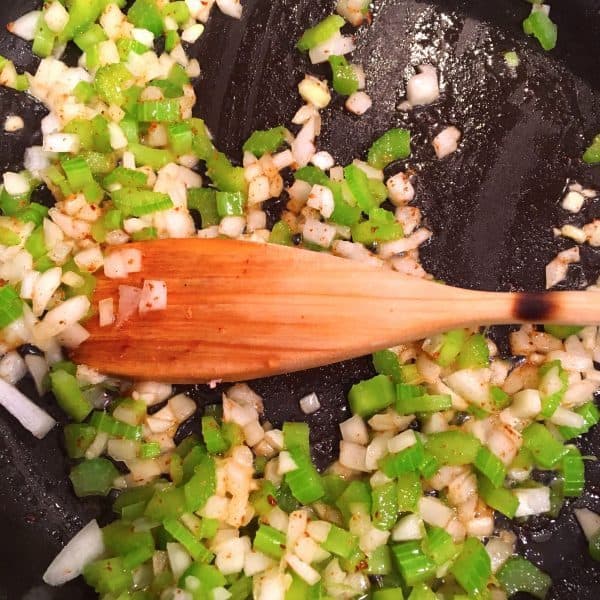 In your slow cooker add two 28 oz. can of Bush's Baked Homestyle Beans. Add 3/4 cup ketchup, 3/4 cup brown sugar, 1 tsp garlic salt, 1/2 tsp. dry mustard, and 1 Tablespoon Worcestershire sauce.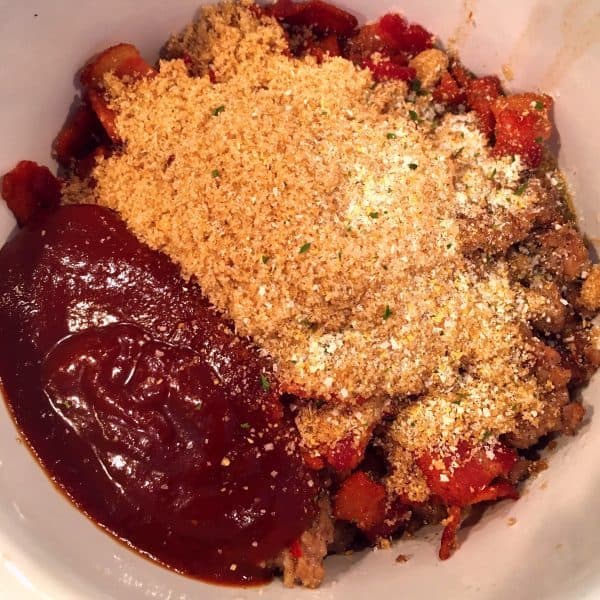 Add all that scrumptious drained Bacon and Sausage. (Warning: The bacon monsters at your nest will try to come and sneak some! Have your wooden spoon handy!)
If you really want to spice things up…add in one minced jalapeno pepper! My husband loves spice and would do a jig if I added the jalapeno. I prefer not to breathe fire!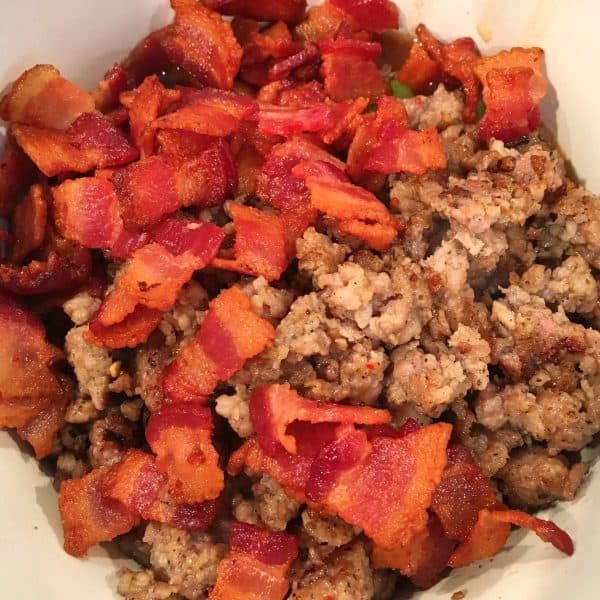 Mix that all together. Cook over low for 6-8 hours.
As those beans and other ingredients cook the sauce will caramelize and create a thick rich sauce. It's beyond delicious…it's scrumdiddlyumptious! I don't say that word lightly! (Who could? Look at that word!)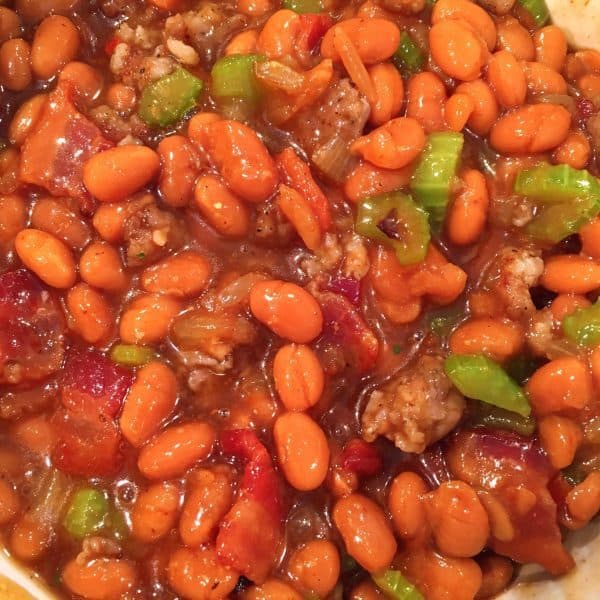 We like our beans a little "saucy" at this house so I don't cook them for the entire 8 hours. The longer they cook, the thicker they get as the liquids reduce down.
My guys love these Cowboy baked beans. I have to admit they converted me. Look at all those luscious ingredients! Bacon, Sausage, veggies, and that thick sauce packed with loads and loads of flavor!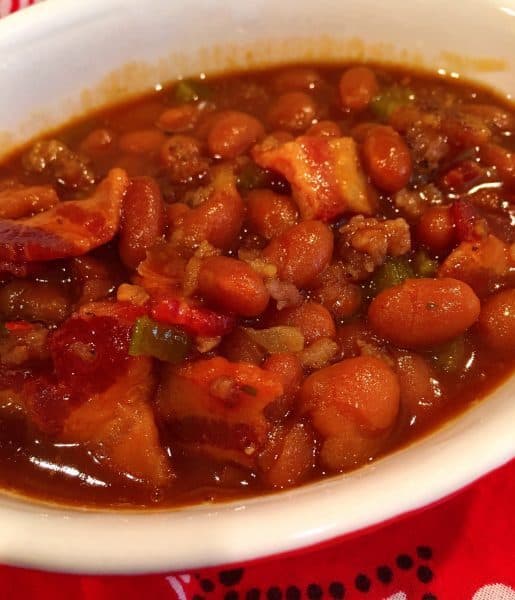 There ya go y'all! (Ya had to know there was going to be a "y'all" at some point in this post! Heck yeah! Howdy!)
These Cowboy baked beans go great with any summer time BBQ. I served ours with the Dr. Pepper BBQ Chicken, but they'd go just as well with burgers and hot dogs!
Other GREAT Summer BBQ Recipes!
Gotta love a classic side dish! Happy Nesting My Friends!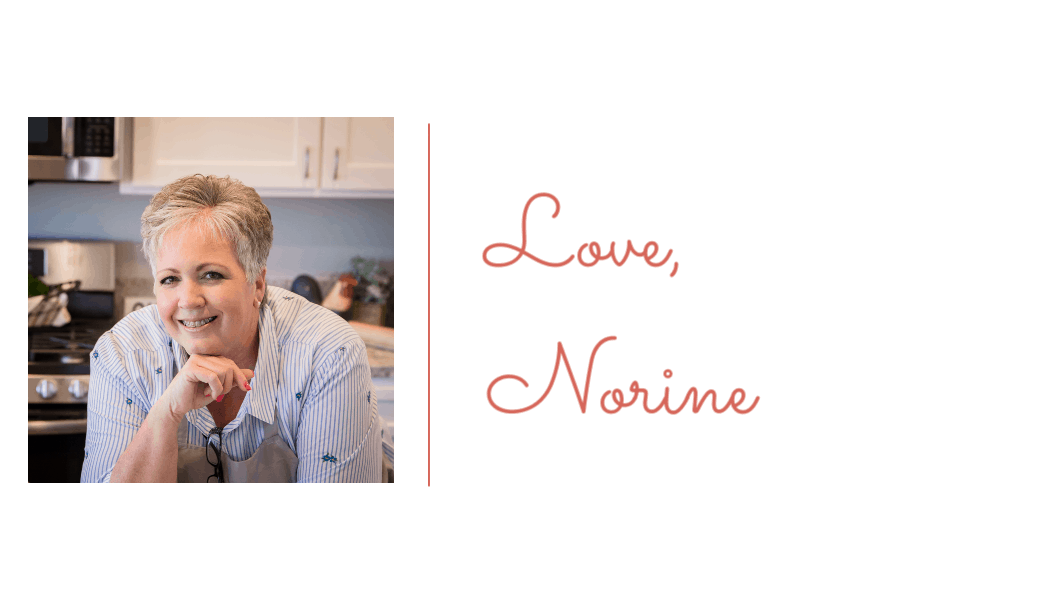 Yield: 8-10 servings
Cowboy Baked Beans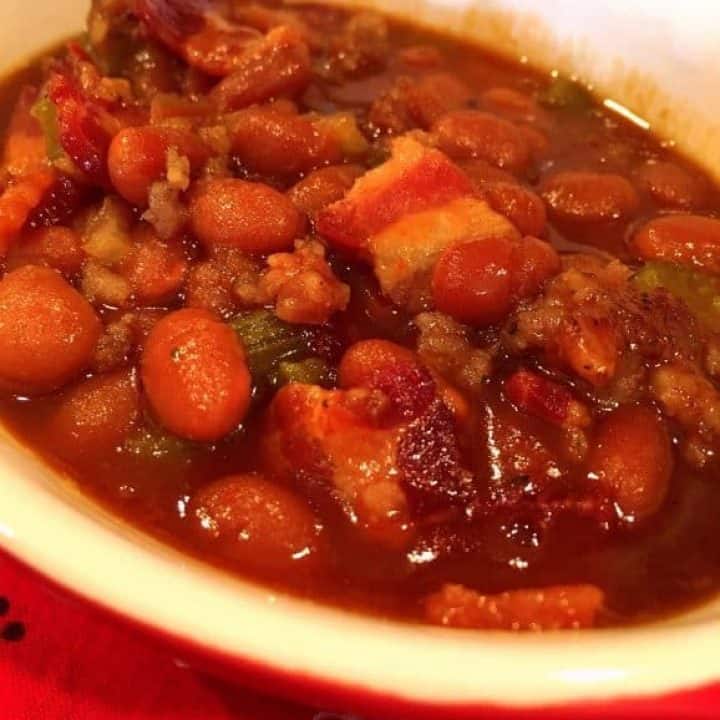 Baked beans date back to the good ol' days of cowboy round-ups and longer! The perfect side dish to any summer BBQ these Cowboy baked beans are loaded with meat and all the good stuff!
Total Time
6 hours
20 minutes
Ingredients
2 - 28 oz. cans of Bush's Homestyle baked beans
8 slices of bacon, cooked and crumbled
8 oz. Jimmy Dean Natural Breakfast Sausage (half a chub), cooked and crumbled
1/2 cup diced onions
1/2 cup diced celery
2 cloves minced garlic
3/4 cup ketchup
3/4 cup brown sugar
1 tsp garlic salt
1/2 tsp coarse black pepper
1/2 tsp dry mustard
1 Tablespoon Worcestershire sauce
Instructions
In a large skillet cook your bacon till crispy. Drain on paper towel and crumble.
In the same skillet cook sausage until brown and crumbly. Drain on paper towel. Reserve drippings.
In the drippings cook onion, celery, and garlic until translucent.
In your slow cooker add two cans of Bush's baked beans.
Add the cooked veggies.
Add drained and crumbled bacon and sausage.
Add ketchup, brown sugar, garlic salt, mustard, pepper, and worcestershire sauce.
Mix well.
Cover and cook on low 6-8 hours, stirring occasionally.
Recommended Products
As an Amazon Associate and member of other affiliate programs, I earn from qualifying purchases.
Nutrition Information:
Yield:
10
Serving Size:
1/2 cup
Amount Per Serving:
Calories:

346
Total Fat:

10g
Saturated Fat:

3g
Trans Fat:

0g
Unsaturated Fat:

6g
Cholesterol:

29mg
Sodium:

1234mg
Carbohydrates:

55g
Fiber:

7g
Sugar:

31g
Protein:

15g