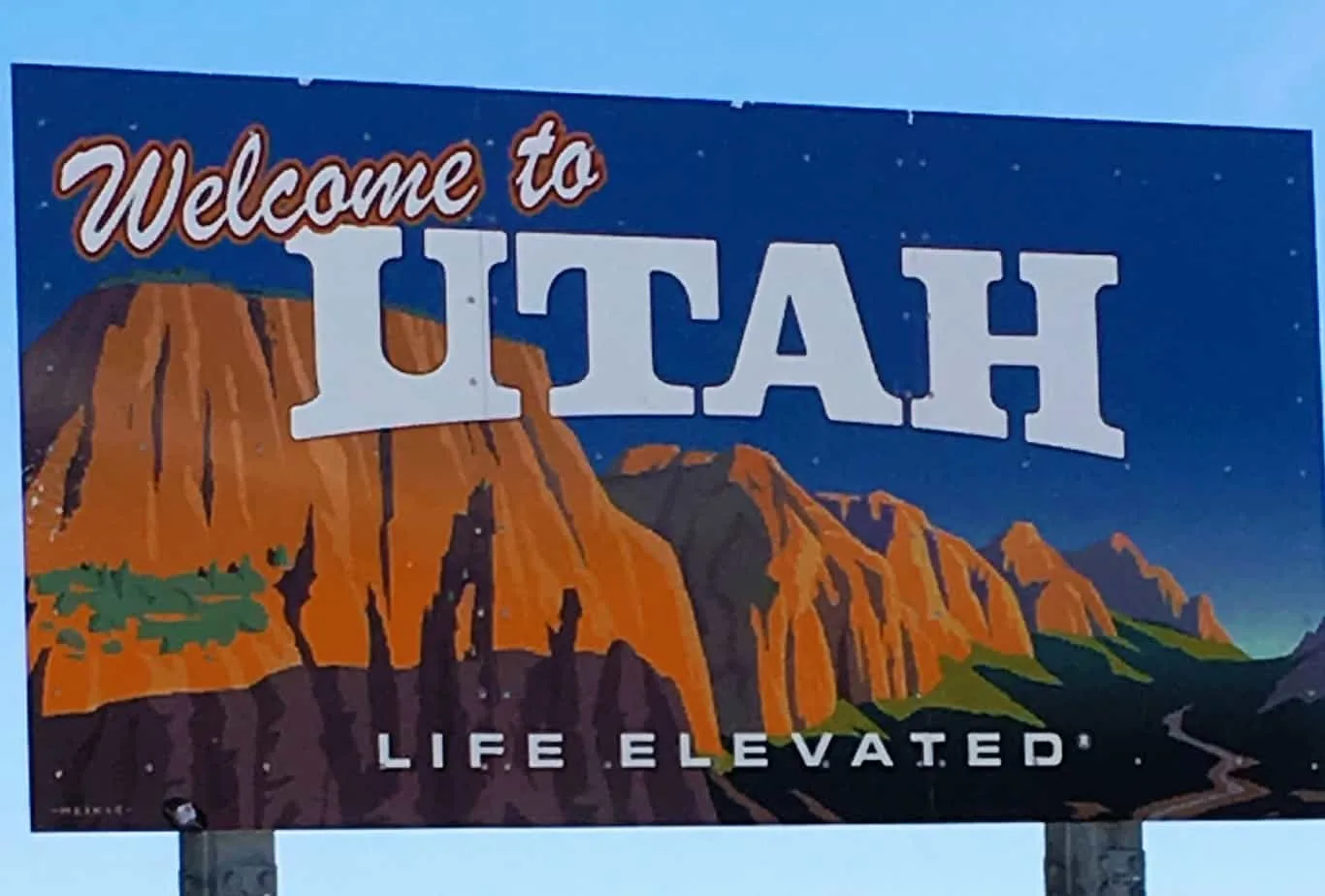 I like to call day two Venus vs. Mars! After surviving the cave (Mars) it was my turn to pick our next adventure (Venus)! I realized once again, that while Mars and Venus may be in the same solar system, there are millions of light years between the two! I thought I was a pretty darn good sport about cave exploring and my honorary position as "Ranger Norine". So, I picked one of our favorite Southern Utah towns. Santa Clara for day two. I just knew that "Mars" was going to love my adventure as much as I was! (light years people, LIGHT YEARS!)…
Santa Clara is small and oozes charm! Honestly, it is one of the most beautiful little towns! Tree lined streets, old Victorian homes, and cute little shops. Smack dab in the middle of all this charm is a darling French Bistro with a stunning little courtyard (Uh-Oh look…there went Mars…shooting across the sky like a meteor with its tail ablaze!). Every time we pass through, it would whisper to me "Come sit! Soak in my ambiance. It will be like you are on vacation in France!" And I would longingly whisper back… Some day soon my petit ami. I told Mars about my wish, and he readily agreed. Said he would love to take me to "that cute little French thingy and have lunch". (Oh look, the sun just fell out of the sky!)
The Granary is a stunningly beautiful and quaint French Bistro. Honestly, I was giddy I was so excited! (Mars didn't appear to be sharing my enthusiasm) The majority of the restaurant is located outdoors. There are several covered private patio areas and there is also the attic to the churches old winery. As we walked up to the small arched entryway, into the outer courtyard, a lady was sitting by the main fountain softly playing music and singing. There are numerous fountains throughout the property so the sound of trickling water is always softly heard in the background. A huge tree and red striped patio umbrella's offer plenty of shade. The courtyard is surrounded by roses and climbing vines. Each table has a darling coffee cup in the center for their famous coffee. Guests quietly chat. No one is rushed. Everything you picture a French Bistro to be!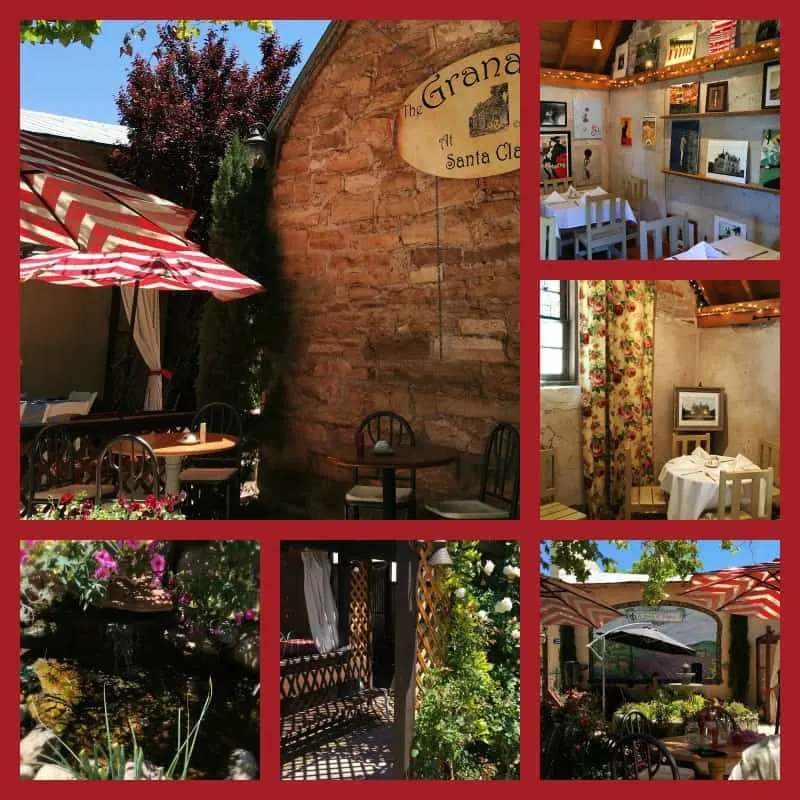 The food is French! Imagine that? (Mars likes to keep his rotational balance by fueling on burgers and wings!) I did find out that Mars enjoys quiche! I never knew that! I also found out Mars prefers half a quiche to say… one slice! He exclaimed that he thought the French liked large robust meals. (This was not exactly going the way I had envisioned it.) The food was excellent and if you get a chance to stop by and eat, we highly recommend their croissants! So buttery and flaky! Mars ordered the smoked salmon quiche with a side croissant. It came with the most wonderful homemade jam. He couldn't get enough of it! I ordered a croissant sandwich. We had to have dessert! I ordered the Raspberry Crème crêpe with fresh whipped cream. Okay, we need to stop right here…if you don't go to this amazing little Bistro for any other reason, it has to be for their crêpes! I consider myself to be an expert on all things dessert (it's been a huge sacrifice for me to obtain the title but, I have suffered through the best I can!) That crêpe was seriously the BEST dessert I have had in years! I should have skipped lunch and gone straight for the crêpe! That's what a true Venus would have done! (I'm such a disappointment to my planetary sister!)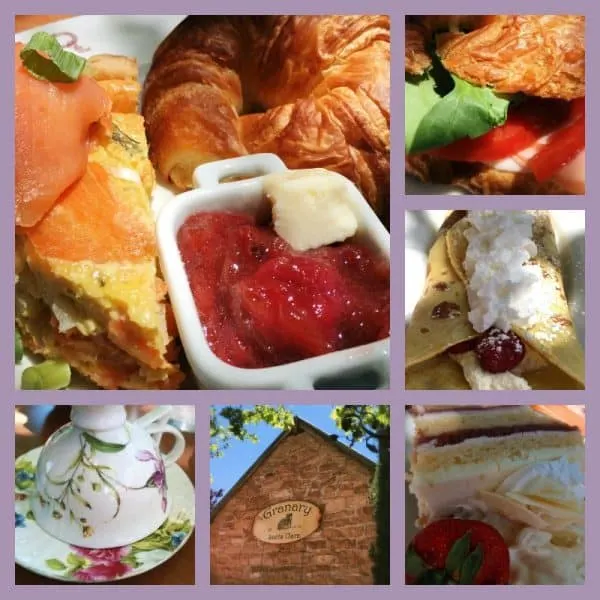 Mars ordered Strawberry Shortcake… I knew that Mars, bless his heart, was having visions of my shortcake. Finally, some good ol' country cooking was headed his way! I wish I had snapped a picture of his face when his layered strawberry and cream cake was placed before him. (Ka-boom! Mars just exploded!) It was very delicious, it just wasn't my strawberry shortcake. Mars was a really good sport. He struggled but, he did it for me. It's just one of the many reasons I love him! I would HIGHLY recommend going with a girlfriend or your daughter! Just a suggestion…take it or leave it! (wink)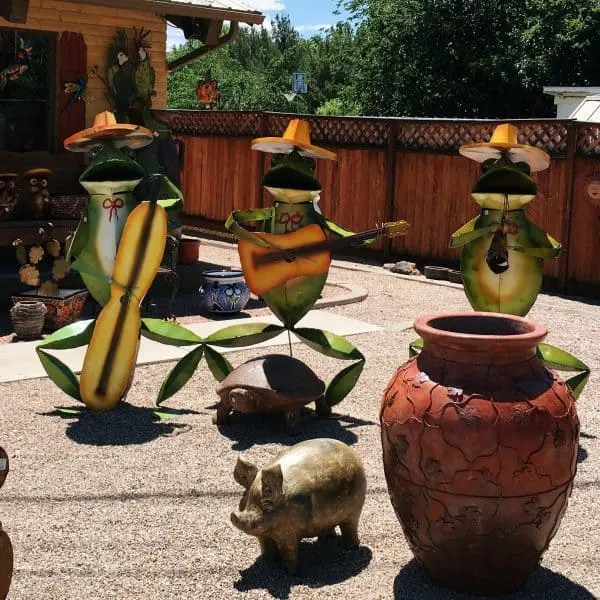 If you get a chance after eating at The Granary head on down the street to Bodega's furniture and pottery. It's like going from France to Mexico in a matter of seconds. A really warm and inviting shop.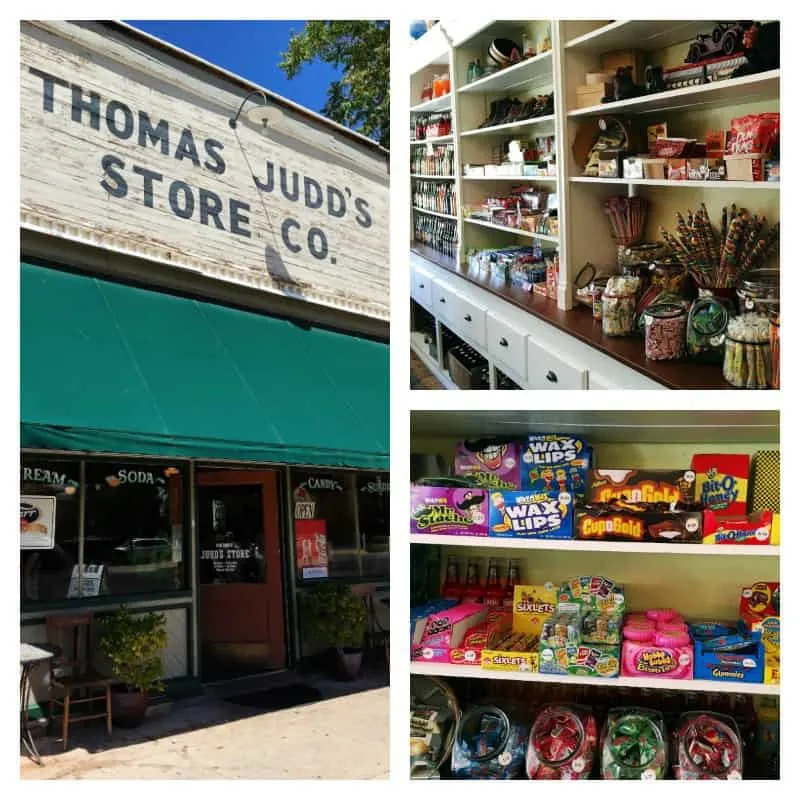 After Bodega's we headed to Old Town St. George and Judd's General Store! If you've never been…GO! It's adorable and so fun! It's filled with all types of retro candy and soda pop! I just had to purchase some fun candies that brought back so many childhood memories. I found wax lips! (The good kind that have that wonderful bubble gum smell and taste!) Astro Pops! Bazooka gum with cartoons! I was going nuts! Then I looked up and spotted it…on the very top shelf…a Grape Nehi! Oh, NO way! Now, I realize I'm dating myself but, a GRAPE NEHI! Wow, so cool! Right across from Judd's is the most beautiful park with a huge splash pad for kids and an old-fashioned merry-go-round! It was a hot day. Almost 100 degrees! So, the park was packed with lots of "little's" splashing around and having fun! This is a fantastic place to take the family!
Because of the heat and my inner "Godzilla" we headed home earlier than planned. It worked out perfectly because we have a lot to do to get ready for the next leg of our trip! I'm so excited to share it with you! I hope you are enjoying my travel log? If you have any questions please feel free to ask me, and I'll do my best to get back to you as soon as I can. I've got a new recipe coming out on Wednesday so keep your eyes peeled for that post. Have a great week and happy nesting! Thanks so much for taking time out of your life to share it with me! ~ Norine