Five years ago today I was sitting in this very same spot, my hand hovering over the mouse of my computer, my finger shaking, waiting to push the "Live" button for "Norine's Nest"!
I had a lot of hopes and dreams that day! I really wasn't sure if this crazy idea would even work? I had recently lost my job of 12 years and poured every last penny of our savings into this dream…there was a lot riding on that shaky finger!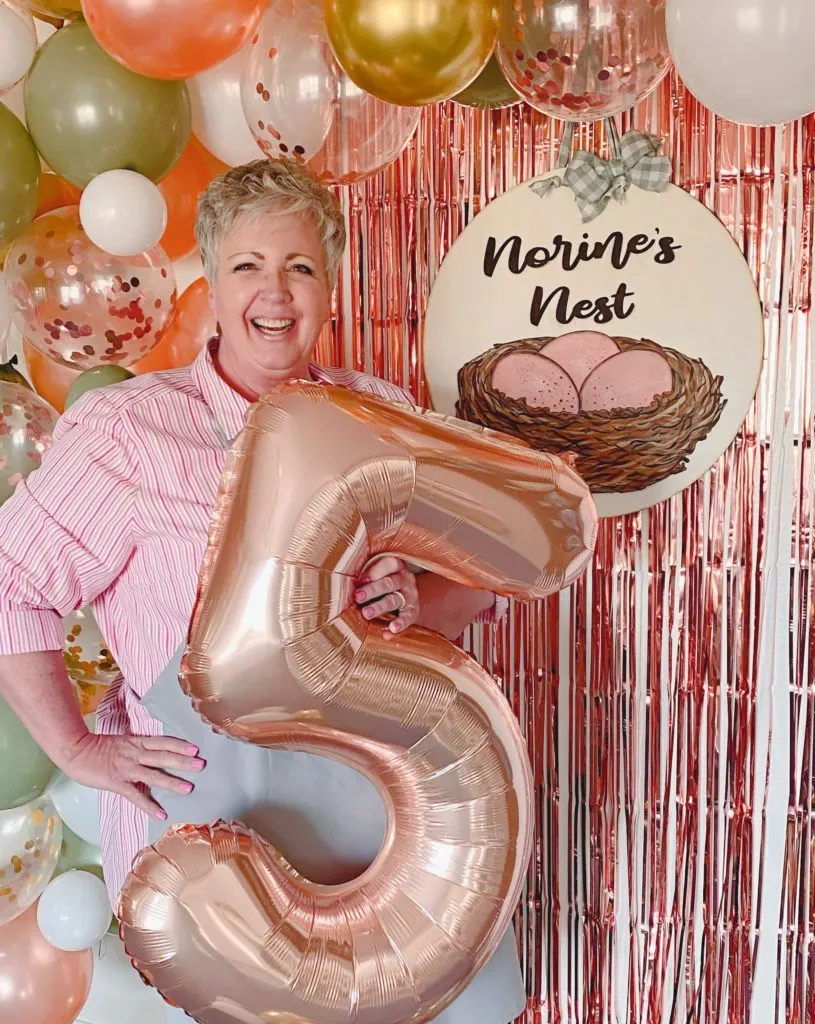 Here we are! Can you believe it? Celebrating 5 years of Norine's Nest…and I couldn't be happier!! Who knew this is where we'd be in just five short years!! Hooray!!!
Why Start A Blog?
I get that question a lot? Honestly, it was an answer to prayer!
Like I said earlier, I had recently lost my job of 12 years, working as an "in-home" phone operator for a call-center. Yep, 12 years answering phones and taking order for Pizza Hut deliveries. It wasn't my dream job…but it was paying the bills.
You know the saying… "When one door closes, another door opens"! The truth of that statement still resonates strong in my heart today! After I lost my job, I hit my knees, so to speak…at my age the knees don't like the floor so much…and I asked God "What next"?
The company I was working for had offered me another position within their organization…but it didn't feel right. So in search for an answer, I turned to the one person I knew I could trust, and who always guides my path.
I'll never forget that day of prayer…right smack dab in the middle of my conversation with God, the impression came to my mind… "Start a blog!". "Huh? Excuse me?" (I like to question Gods plans for my life…living life dangerously one prayer at a time! Lol) Again the strong impression "Start a Blog!".
"Oh Come on! Really?!! A blog? What's a blog? That journal thing that people share with other family members? Seriously God…this is your plan?". I just couldn't see the bigger picture. I had NO IDEA that blogging is essentially owning and running a website, your own business.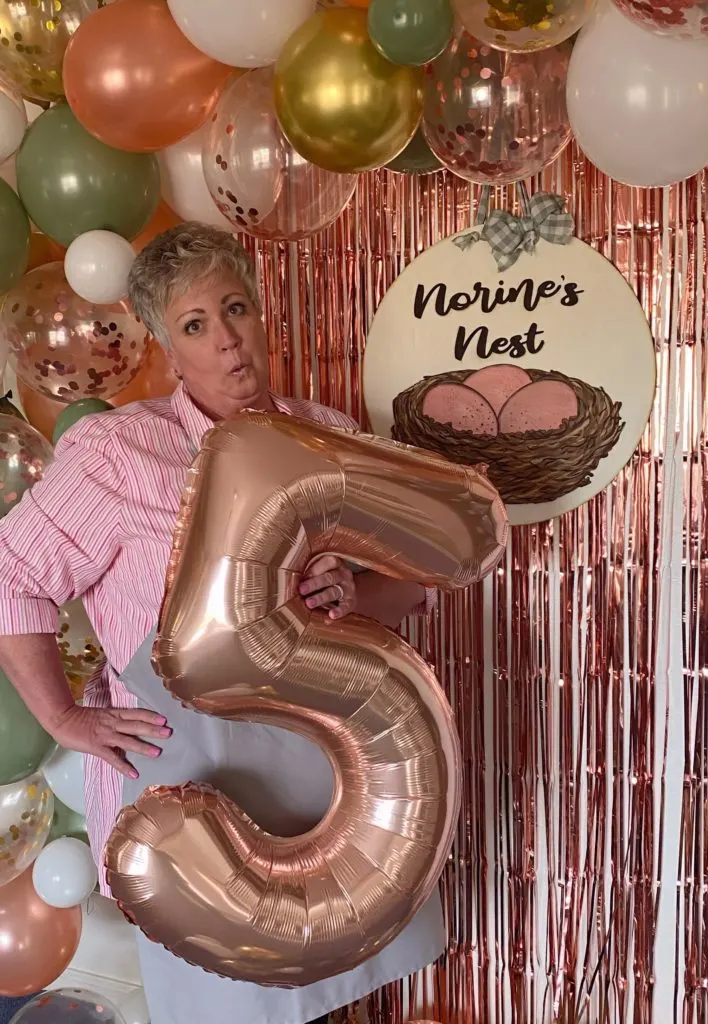 To this day I can't explain why I took the leap of faith! It was a huge risk! I am not a tech person, I knew nothing about blogging or running a website. I'm not a great photographer. The list of why I couldn't, or shouldn't, start a blog was long…so long! But at 50 something, I also knew it was now or never…so I took the leap!
Something started to happen! It's amazing what can happen when we face our fears!
A light inside me, that had been dimmed for so long, started to shine again. It was a tangible thing. I had been horribly lonely and lost after my last "chick" flew the Nest! The "Empty Nest" struggle thing is REAL friends! Painfully real! For 20+ years you know what your role is as a "Mom", and just as you start to get the hang of it…BAM! They're all gone and your wandering around an empty house trying to figure out who you are and what you're supposed to do next?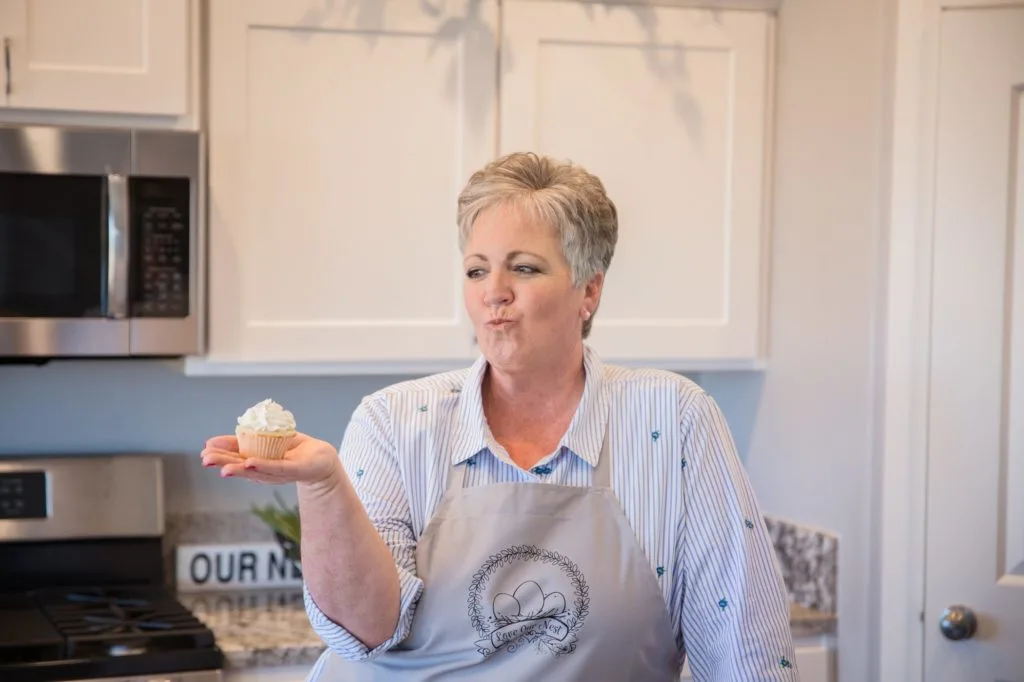 I had dreamed my entire life of being a writer! I had no illusions! I knew I was not the "Great American Novel" kind of writer. I like to live in my "reality"! I did, however, want to write something to bring joy and laughter to others! I wanted to share my love of being a wife, mother, grandmother and homemaker. I loved cooking and creating recipes in the kitchen! It just seemed natural to combine the two, brush the dust off those old boxed up dreams…and start "Norine's Nest". God had a plan…I just had to follow his lead!
Suddenly I was excited to start each day… the creative juices started flowing! I was HAPPY! Really truly happy!! Even my kids noticed it! I realized that blogging was a way I could share my love of good food, fun, and laughter with others. So our "tag line" was born…"Norine's Nest where food, fun, and family come to Nest"! We had our beginning!
We've come a long way baby…
There is absolutely NO WAY Norine's Nest would exist today without the love and support of my family! I get asked who my team is here at Norine's Nest? From day one it has been my family! They don't like to be in the spotlight…but honestly they are at the heart of everything I do and they do so much behind the scenes.
My husband, the love of my life, is my biggest cheerleader and support. He has had to pick up a ton of the "slack" (Fine some call it laundry and dishes!) around this Nest as I've worked endless hours on the blog.
My kids! I don't even know where to begin! They've all had a part of the "behind the scenes" in making Norine's Nest successful! Logo design, technical design, recipe testing, sharing on social media, eating cold meals as Mom photographs…and of course…making balloon arches for Mom's 5-year celebration! The list is endless! That is why when I talk about Norine's Nest…it's "we" not "I"!! It's 100% a team effort! I wouldn't have it any other way!
Since I started Norine's Nest we've added five little chicks to our Nest! Four beautiful spunky little girls and our grandson! They bring so much joy to our lives. We've decided being grandparents is about the best thing in the entire world! (Right up there with tacos, chocolate, and Dr Pepper! If you know me…then you know!)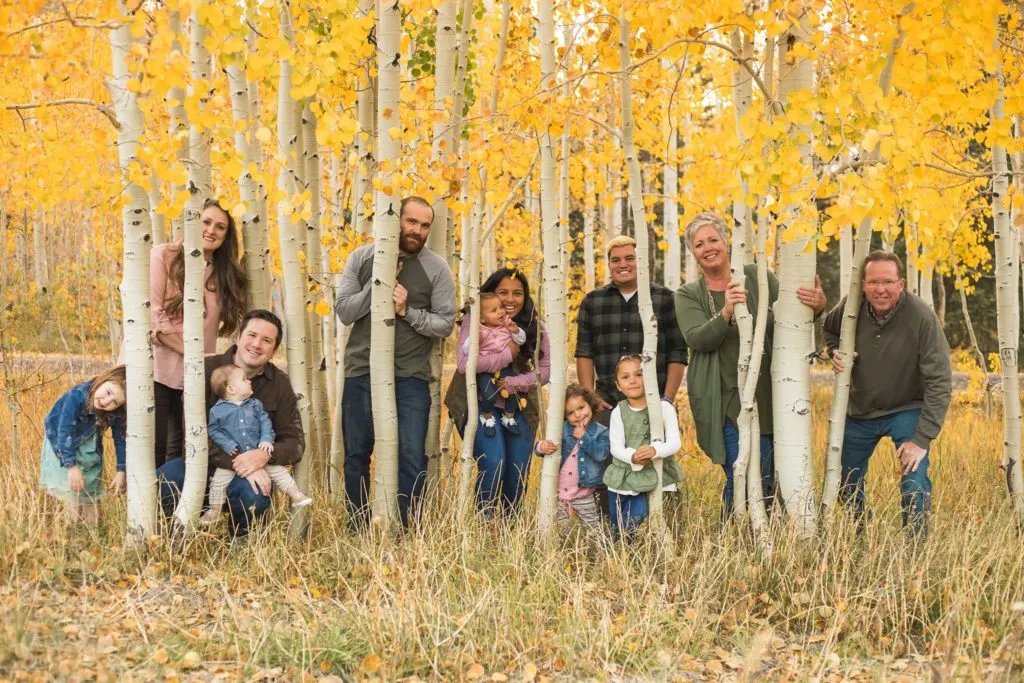 Thank YOU!
Today, this day of celebration, wouldn't exist without all of YOU! We're so grateful for each and every one of you. For your love and support over the last five years! Whether you've been here from the beginning or are just joining our Nest…we are so Happy and SO Grateful you're here!
I can't begin to express how excited I get when you tell me you've made and enjoyed one of my recipes. I'm humbled that I've been invited to be a part of your life. Being asked to dine at your dinner table with your family in the form of a casserole or homemade pie! It brings me untold JOY! The only thing I love more is when you tell me I've made you laugh!
Thank YOU! From the bottom of my heart I truly, and sincerely, Thank you for helping make my dreams come true. For being the biggest part of my answered prayers! I hope I bring as much joy, love, and laughter into your lives as you bring to mine! I hope you feel like your part of my family here at Norine's Nest.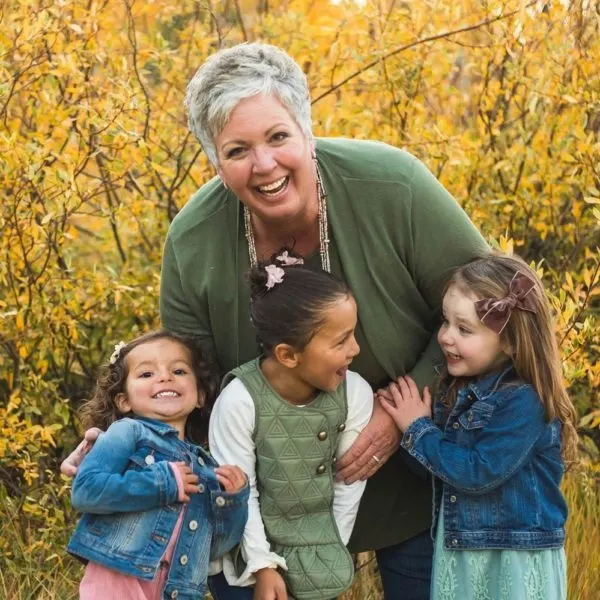 To celebrate this week, and as a small way to Thank You, we will be doing fun "Giveaways" all week over on my Instagram account…Norine's Nest. I hope you'll join me as we celebrate 5 years of Norine's Nest!
Here's to another Five Years of lots of Food, Fun, and Family! Now…let's get this Party started!!!
Happy Nesting…and Thank YOU!