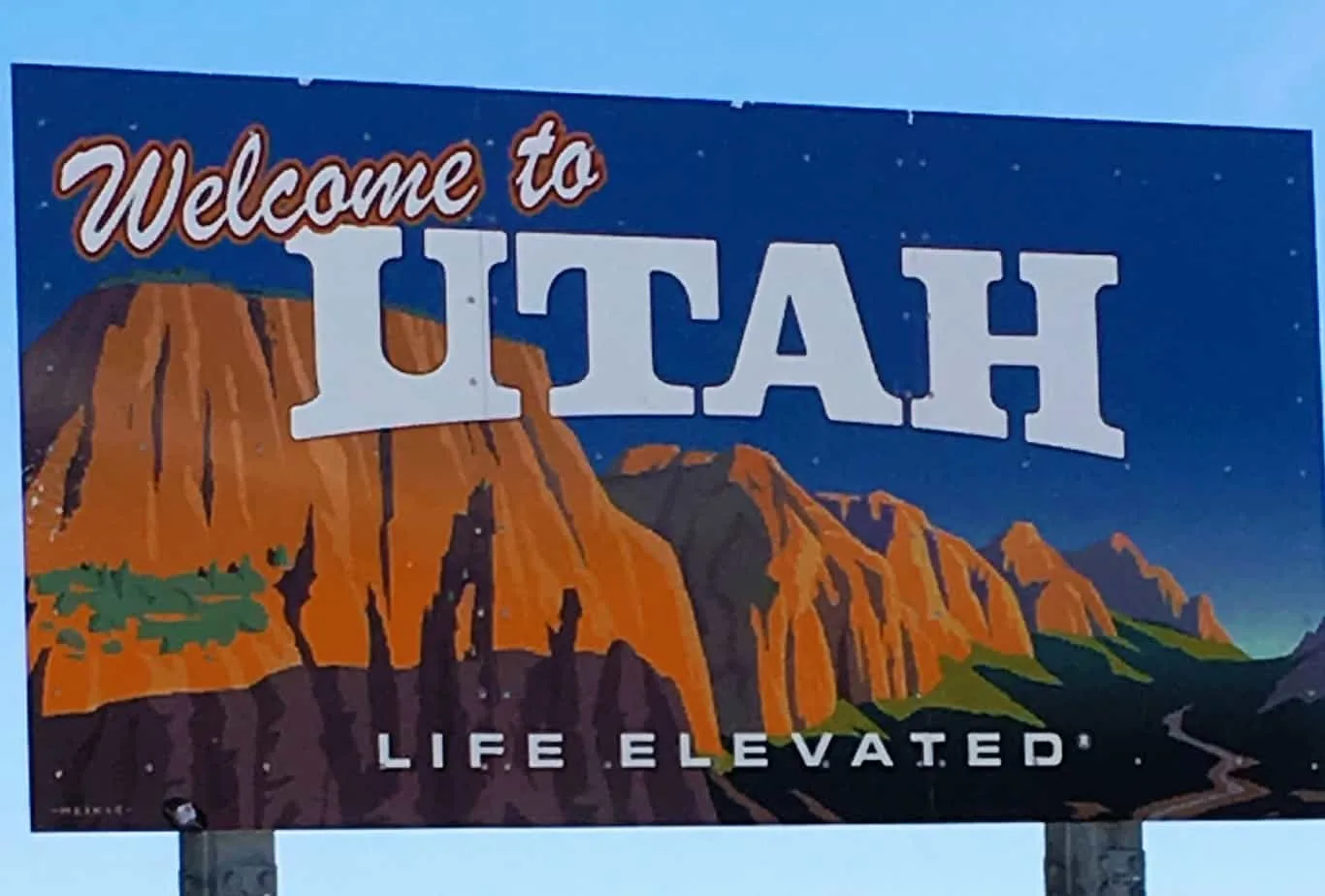 Vacations are great! Trying to get back into the swing of things after vacation…not so great! I'm still trying to catch up on the laundry. Anyone else ever struggle with this when they come home from vacation? Whew! If you don't hear from me in a few days come looking under the mountain of laundry!
I can honestly report that our plan to "stay-cation" here in Utah was AWESOME! When you live somewhere and get busy with day to day life, I think you forget what makes home so great. You just take it for granted and think of "getting away". I'm so glad our getaway was right here at home. I think you'll agree! I'm doing one big wrap up. I've included links to help give you more information on all the places we visited. Get ready… Here we go…
Day Three: After our wonderful adventures down south we decided it was time to head up North. We booked a beautiful room at the new Hyatt in Lehi! Thanks to Expedia we got a great rate and because it was during the week…they upgraded our room to a king-size bed, Mountain View, with a wonderful sofa and padded foot rest! (By the end of day two I was in love with that sofa and foot rest!)
We arrived in Salt Lake Monday afternoon and our first stop was lunch at the Market Street Oyster Bar. Since I believe in honesty…we weren't impressed! (I'll just leave it at that! I'm a believer in Thumper's Momma's advice!) It did fill our bellies, and we were off to our next destination. The Red Butte botanical gardens at the University of Utah! If I were going to use one word to describe the gardens it would be….WOW! So stunningly beautiful! The smells were intoxicating. I felt like we had just stepped into paradise! We spent several hours walking around the various gardens trying to take in all the beauty! There is a great kids play garden and the paths are easy access for handicapped and strollers. If you have the chance to go….GO!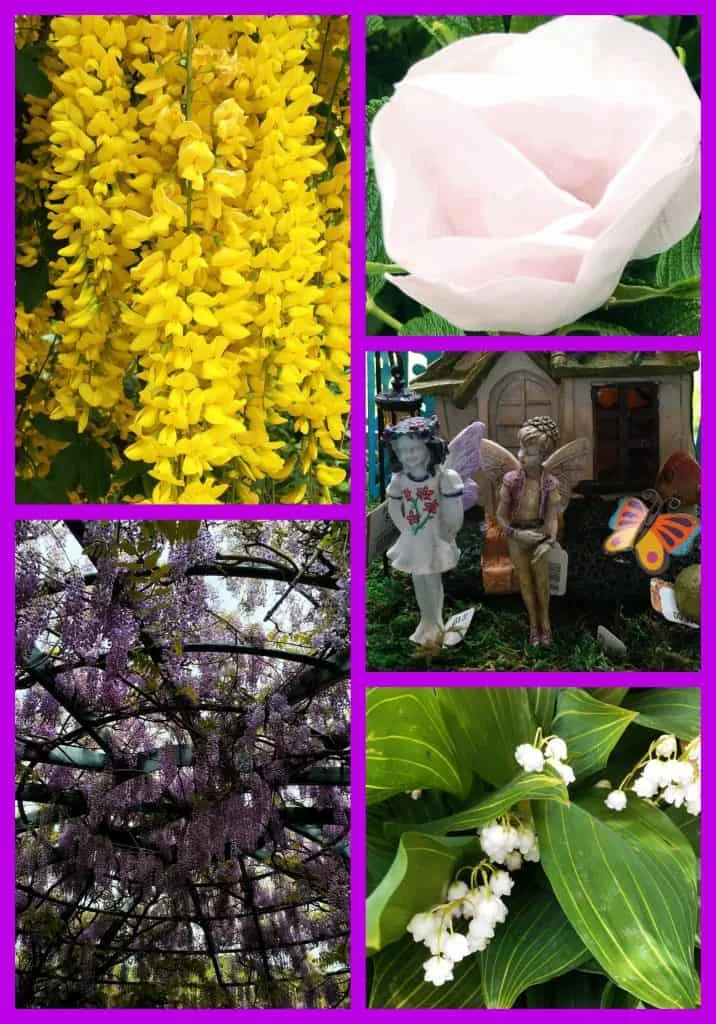 After our visit to Red Butte Gardens we headed over to the L.D.S. Church History Museum. It is a really beautiful museum. The first floor of the museum is dedicated to the organization of the church but, the second floor was for their 2015 Art Competition exhibit with pieces from all over the world. There were some beautiful pieces of art work on display. We really enjoyed our visit to the history Museum. I was particularly impressed with the painting in the lower right-hand corner. We both were. If you love religious pieces of art work this is a wonderful exhibit to peacefully wander through. Next up…dinner!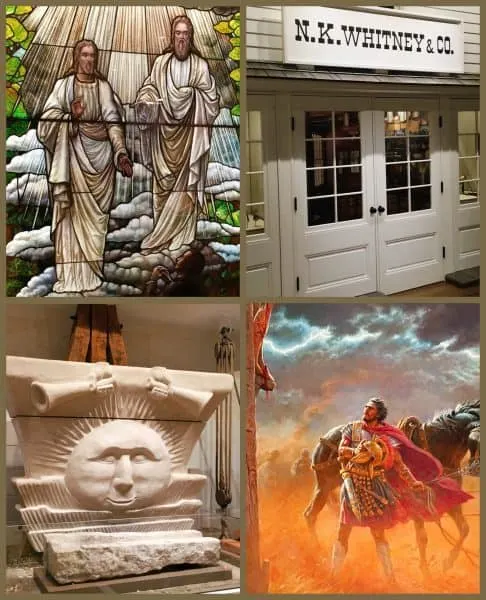 We took our sons advice and ate at Popeye's Chicken for dinner! Who knew?! It was excellent! I don't mean to sound so shocked but… I was! Everyone was so friendly and helpful. The chicken didn't leave a grease ball in the back of your throat like another fried chicken place we know of…(Thumper's Momma would be so proud of me right now!) The chicken was great but, that cinnamon sugar apple pie…honestly I thought I had died and gone to hand pie heaven! Trust me and try one sometime if you haven't already!
Day Four: Next up was This Is The Place Heritage Park. It had been years since we had last been to this fun location. Gosh a lot has changed in 10 years! (Not me… I look exactly the same! Wink-wink!)
This is a great park! It's like stepping onto the set of "Little House on the Prairie". All the workers wear period costumes and host the different venues and homes. The entire park resembles a town from the late 1800s to early 1900s.
There are three different trains you can hop a ride on. They drop off at various parts of the park and pick up about every 15–20 minutes. You can eat lunch at the Huntsman Hotel or have an order of fresh mini donuts at the "Great town hall".
The tour guides are friendly and so informative. One peek inside a one room log cabin, and you realize just how easy you have it! There is an awesome kids play area where they can climb onto a small replica of the type of ship that brought pioneers over from England, ride a mini train, and they can pan for gold. This is a really fun place to visit and very family friendly! Lots of picnic area's too!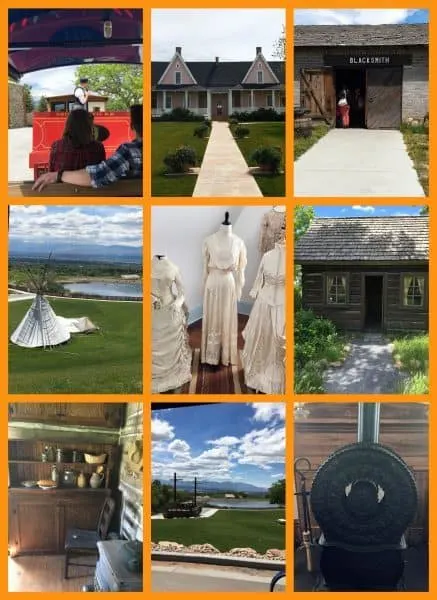 Later that afternoon we headed over to Gardner Village! A darling shopping center!! (I think "Mars" may have loved the candy store more than anything but… whatever it takes!) The stores are all located in cute older homes. The entire shopping center is a quaint little village! There are fairy gardens hidden all over! It's magical!!! (Have I mentioned my love of "Fairy Gardens?" …I was in heaven…not going to lie!)
There is a little creek that winds through the village. My favorite, The Wishing Bridge with all its ribbon wishes tied along the railings! One of my favorite shops was "Spoiled Rotten Children!" This is a grandma's DREAM store! If you have a little granddaughter you could lose total control! (I lost a little control…yikes!)
Then there is the "Chocolate Covered Wagon"! Giddy-up chocolate lovers of all ages! Howdy! Hands down the BEST handmade taffy I have ever had the pleasure of introducing my mouth to! (Since my daughter ate most of what I brought home I think she'd agree! Ha, ha) The salted caramel chocolate apple was… the bomb! Then there was that frozen chocolate dipped banana that "Mars" had! YUM! Yum-Yummy! This is a wonderful place to visit and high on our "must return to" list!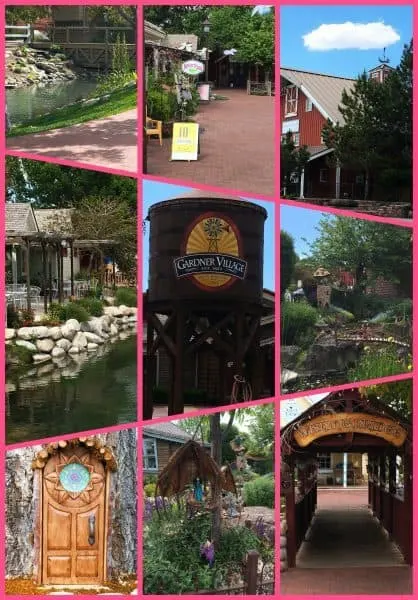 What's vacation without more food pictures? Tuesday evening was our big planned dining out experience! That's right, I said "Experience"! If you have never had the glutenous opportunity to eat at The Rodizio Grill Brazilian Steakhouse…just do! It truly is a dinning pleasure! Waiters come to your table with large portions of various meats on spits and cut off as much as you desire. (Right there I should have ya!)
Their salad bar goes on for miles and their fresh Brazilian Lime-aides…shut the front door! That raspberry lime-aide in the picture…you could hook me up to an I.V. with that running through it, and I'd die happy! Is it expensive? You bet your paycheck it is! Worth the "vacation" splurge? Heck yeah! (For some reason our college son was more than happy to join us that night?! Hmmmm?)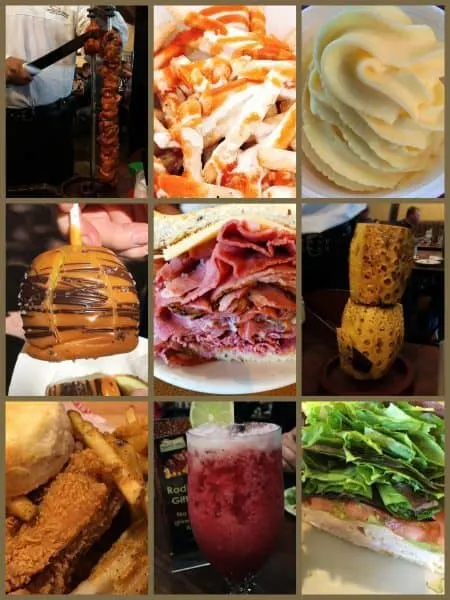 After dinner, we headed over the outlet mall across from our hotel. I noticed a sign that said "Dole Pineapple Whip". I had heard about them on Pinterest but, I thought you could only get them at Disneyland? So, we stopped in, and sure enough, Dole Whip! So we purchased one. That's when it happened! We went into a Dole Pineapple Whip frenzy! (Rrrrring…gold ticket for the inventor of that frozen treat cup of happiness!) Needless to say we fell into bed in a drug induced food coma… we loved every minute!
Day 5: By day five it had become apparent to us that all the Salt Lake elementary schools were on field trips to every location we were going to! School in Utah is over at the end of May. A little fact we hadn't taken into consideration!
This altered plans for day five which was to start out with a trip to the Hoogle Zoo. However, upon arriving we realized it was a ZOO! A human zoo! Filled with more strollers as far as the eye could see and more school buses than should be allowed in anyone parking lot. So we flipped plans for day five and headed back downtown Salt Lake to "The Leonardo".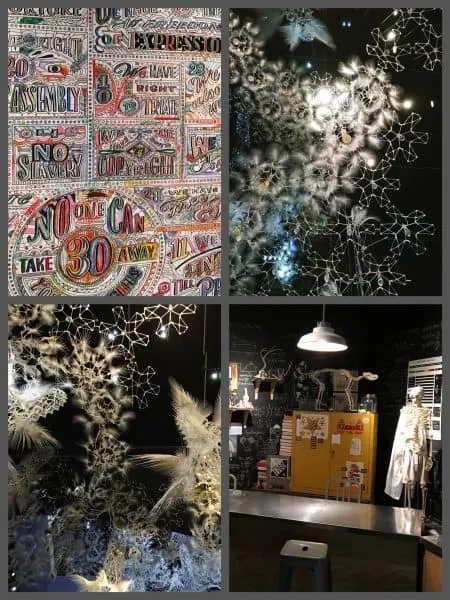 Looks cool, doesn't it? Pictures can be so deceiving! (Ugh…time to insert Thumper's Momma's advice again! ) The science exhibits are hands-on and many of them are broken and not working correctly. The building and grounds really need some attention. Our son joined us for day five, and we all agreed, this would not be a place we would come back to. We were really disappointed! (so sad! Sorry Momma Thumper!)
For lunch, we went to Jason's Deli! The amazing picture of the pastrami sandwich above… Yep, that is Jason's! Jason's deli is located in the Gateway Shopping center and seriously…do I need to say more than what the pictures say of our sandwiches! Great place for lunch. Add it to your list if you are ever in Salt Lake.
After lunch, we headed back up to the Zoo! The school buses had left and we had a wonderful time! (Well, except for the concussion I gave myself trying to climb into the "kiddie" train but, let's not talk about that!)
The zoo is full of babies right now! There is the baby giraffe, the three baby lion cubs (cute…super uber cute!), and the baby elephant! We loved the new layout and the different "zones" they have created. If you do go, we do suggest the morning, by the late afternoon most of the animals are hiding… sound asleep! (sniff, sniff)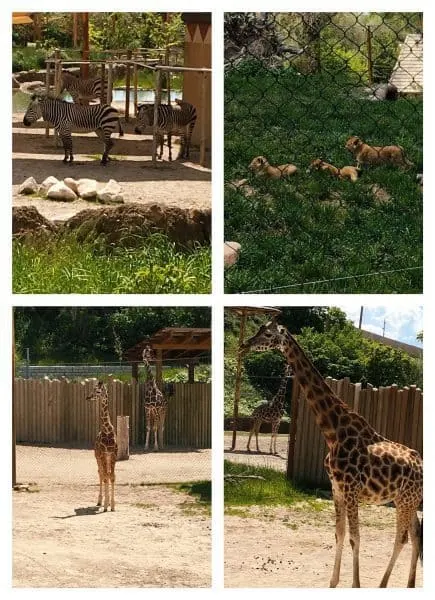 The zoo is very "hilly" so wear comfortable shoes for walking. They do have picnic areas and various food stands throughout the park. We recommend their ice cream cones! (lick, lick, slurp) The price of admission does not include the kiddie train so be prepared to pay an extra $2.00 per person to give yourself memory loss! (lol)
That evening Mars was driving around trying to find a place to eat dinner. I noticed a good size crowd outside this "burger" place and told Mars to "stop the car"!
The words "organic" were on the front window which almost sent Mars running but, thankfully, we convinced him to stay! I never knew a gourmet burger and fries could shoot you into outer space wishing to never return! If you ever get the chance to eat at Cubby's Chicago Beef…go for it! Mars was complaining about the price…until he sunk his teeth into his tri-tip beef sandwich! Suddenly it was worth every penny!
Day 6: It happened again…school buses! We headed over to the Living Planet Aquarium. 3,000 excited school children's voices rang through the halls at a decimal level not safe for humans! Help! (I have a new appreciation for school teachers and my empty nest was looking pretty great! lol I have never seen so many tired "mommy" chaperons in all my life!) We waited till 1:00 and returned! It worked out perfectly… the aquarium is so FUN! What a beautiful facility! Look…I found Nemo!!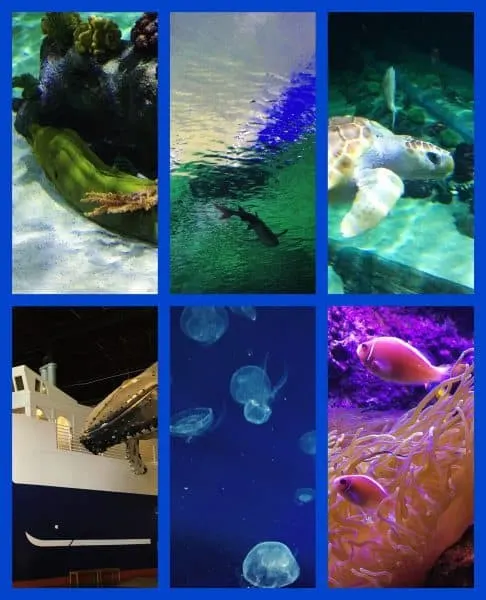 We highly recommend a visit to the Living Planet Aquarium. The Shark exhibit is amazing. The Penguin exhibit and feeding times are a fun experience. The staff is friendly and eager to answer any questions you may have. You can even pet a stingray and star fish! It's all indoors which is great during the climate changes in Utah. They even have 3-D movies included in the price of your ticket! I'm so glad we were able to squeeze this in on our last day in Salt Lake!
Days 7-8 were spent back home…(I love home)… with Mars fishing at his favorite fishing hole! He brought home 5 beautiful trout! I even cooked them for him!(There is no end to my goodness!)
It was a wonderful vacation! As we have revisited the past 8 days, we are so glad we made the decision to "stay-cation" and check out some of the amazing things our state has to offer. We would highly recommend it for anyone, in any state.
Take time to discover new sites, new foods, and new experiences right where you live. I think you'll be surprised! Happy Trails…and remember to enjoy the journey! Thanks for letting me share our journey with you!