There's a new way to make the perfect toasted hot hoagie sandwich! In the Air Fryer! Your favorite sandwich bread, or roll, toasted to a golden brown on all sides, loaded with Peppered Turkey, tomatoes, fresh avocado, crispy bacon, melted cheese, and more! To create the perfect Sandwich Melt!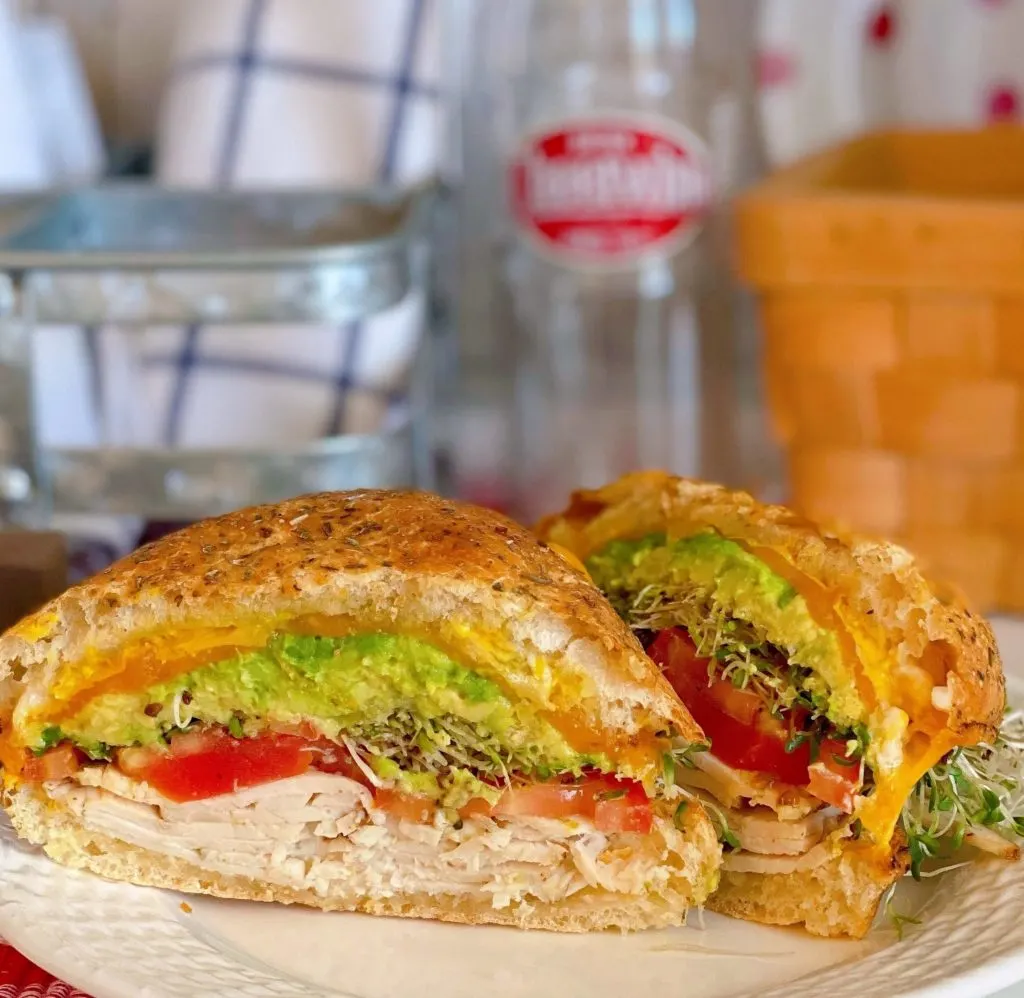 My Cosori Air Fryer is my favorite new kitchen tool of 2021! Honestly wasn't sure I wanted to jump on the "Air Fryer" bandwagon! I went back and forth until finally I decided I'd give it a try.
Let me be clear…this is not a paid post for "Cosori". I had my reasons for going with a Cosori over the other brands out on the market. I loved the big square "fry" box on the Cosori.
It's spacious and can handle cooking 3-4 Salmon filets, a lot of wings, or two large steaks. I also reached out to some of my favorite blogger friends who were already riding the air fryer train! Over and over "Cosori" was the brand they loved.
So I grabbed my laptop and planned my next visit with the U.P.S. man!
It didn't take long to fall in love! The love affair with my new kitchen toy began with two Lobster Tails.
Lunch is a real struggle for me! It's so easy to run by your local fast food place and grab something. However, recently I decided to rededicate myself to making lunch at home.
With my new resolve firmly in place, and a craving for a warm toasty sandwich with lots of melted cheese with the perfect "toast" on the bread… I decided to see what my air fryer could do! Would it be possible? I wasn't sure, but it might work?! (Boy… did it work!!) I'm now officially running the "Air Fryer Sandwich Lovers of America" Fan Club!
With all this in mind… This post is more about "How To Make the Perfect Air Fryer Sandwich" than it is about a specific recipe, but I'm including all the ingredients for my Turkey Bacon B.L.T. with avocado in the printable recipe card below!
How To Make a Toasted Air Fryer Sandwich
Any sandwich bread will work in your air fryer. I love a good Herbed bakery ciabatta roll. A sliced artisan bread is another great choice, or any sandwich hoagie roll. You do you!
Cut the bread, or sandwich roll, in half lengthwise. Spread a thin layer of mayonnaise on each half, about 1 tablespoon. The mayonnaise replaces butter and allows the bread to turn golden brown. Plus…it's good!!!
Preheat your air fryer to 400° for 5 minutes. The Cosori air fryer has a "preheat" setting that will do this for you automatically when selected.
Carefully, so as not to burn yourself, place each half of the ciabatta, or sandwich bread, cut side up, in the HOT preheated air fryer basket. Slide the basket back into the air fryer, and bake 2-3 minutes at 400° until the bread is golden brown.
TIP: The amazing thing about an air fryer is that the mini fan inside the air fryer is circulating the air all around the items in the basket. This allows the top and bottom to evenly toast at the same time. Remember an air fryer is nothing more than a very small condensed Convection Oven.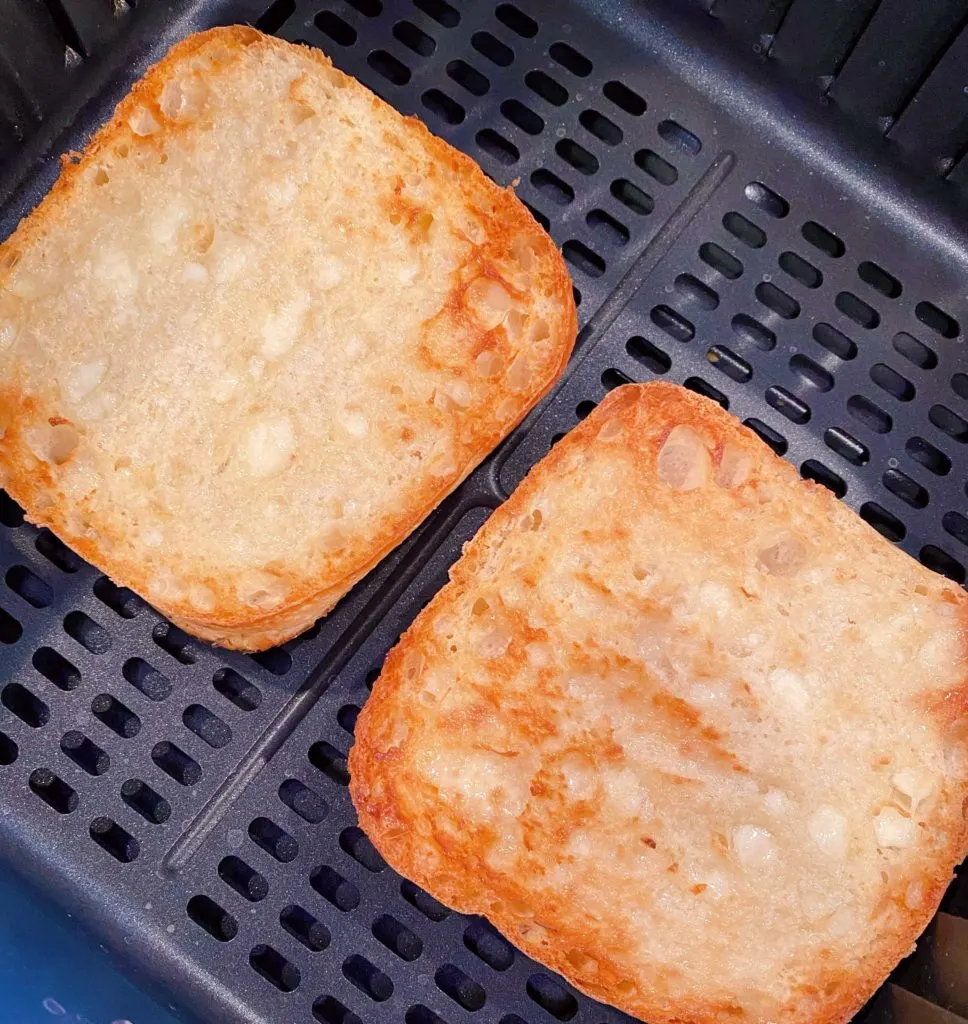 Remove the basket from the air fryer. On one half of the sandwich roll, layer two slices of your favorite cheese. I used mild cheddar cheese. Get creative and use your favorite cheese. On the other half layer 3–4 slices of peppered Turkey lunch meat. Not a turkey fan? That's okay! You can use roast beef, ham, or any other lunch meat favorite.
Let's talk bacon and air fryers!
You can cook bacon in your air fryer. It works wonderfully. I like to cook an entire pound of bacon, in batches. Cooking bacon in the air fryer turns out beautifully and is a great way to contain the greasy mess of cooking bacon!
What we don't eat at the time of cooking, I save for sandwiches and salads during the week. I store the cooked bacon in a Ziploc bag in the refrigerator. Add two slices of bacon on top of the Turkey of your sandwich.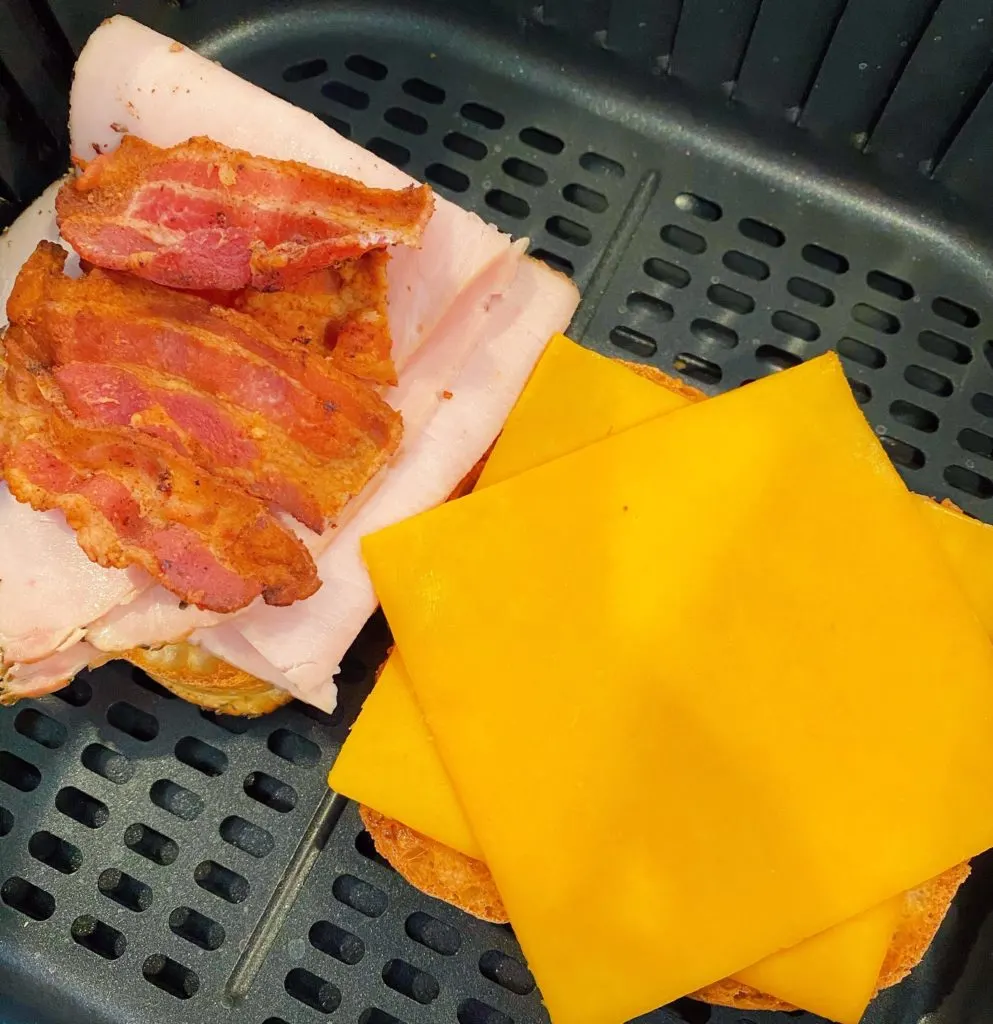 Pop the sandwich back into your air fryer at 400° for 2–3 minutes until the cheese has melted, and the bacon has crisped back up! It's amazing!!! Look at that hot crispy bacon love on top of that turkey! (We need a moment of silence! Tick-tock, tick-tock, tick-tock! That's long enough! Time to eat!)
It's like there are little chefs inside that air fryer making sure each item is cooked to perfection. Melted cheese – check! Crispy bacon – check! Warm Turkey – check! Everyone is doing their part to make the perfect sandwich!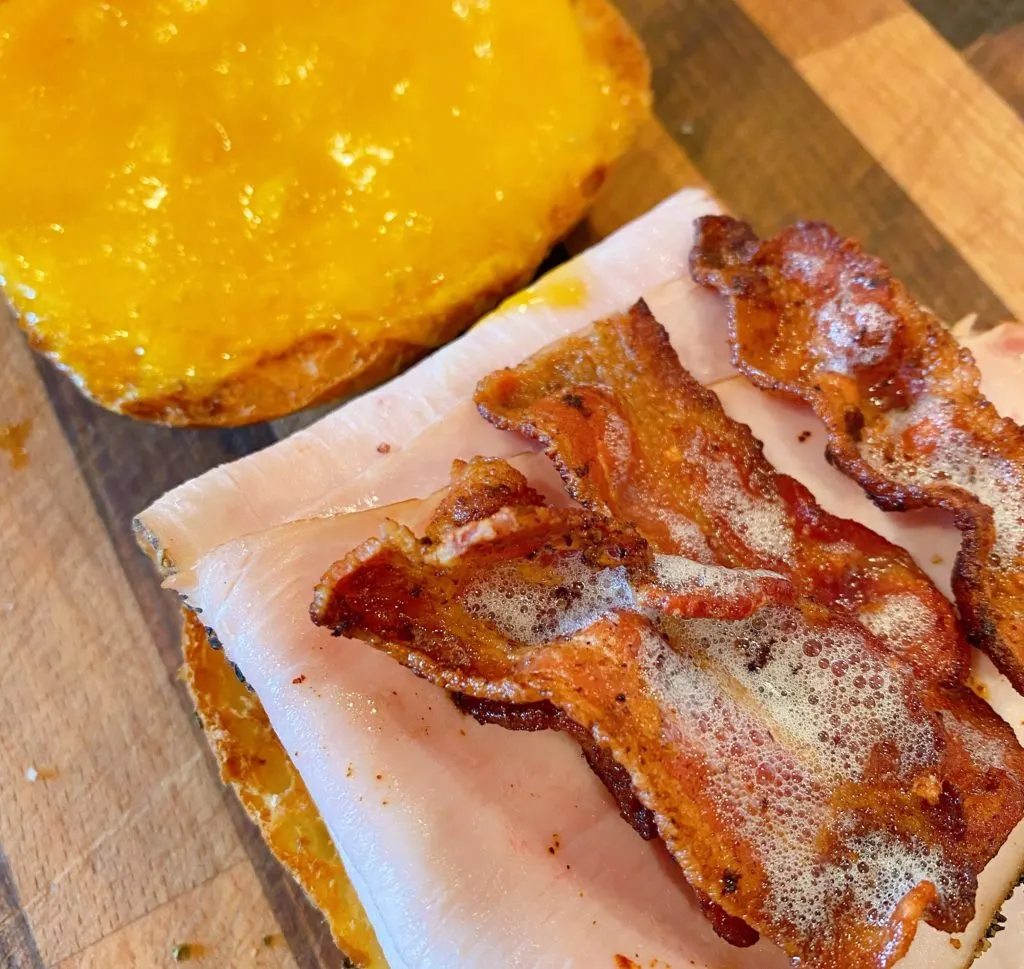 Carefully remove the hot sandwich from the air fryer basket using a spatula. Place the hot sandwich halves on a cutting board or plate. Have the remaining toppings on "stand-by" ready to pile onto your hot toasty sandwiches! You want to put this sandwich together as quickly as possible, so it stays nice and hot!
Sandwich Topping Ideas
Some of my favorite toppings include… spring mix lettuce, smashed fresh avocado, sliced tomatoes, pepperoncini's, fresh ground pepper, and alfalfa sprouts! Don't forget the condiments! I love good ol' yellow mustard. Spicy mustard is another great choice!
TIP: Cut the avocado in half, remove the pit and carefully, using a fork, mash the avocado inside the skin. Mashed avocado works much better in a sandwich than sliced! Sliced avocado wants to slip out and fly across the room!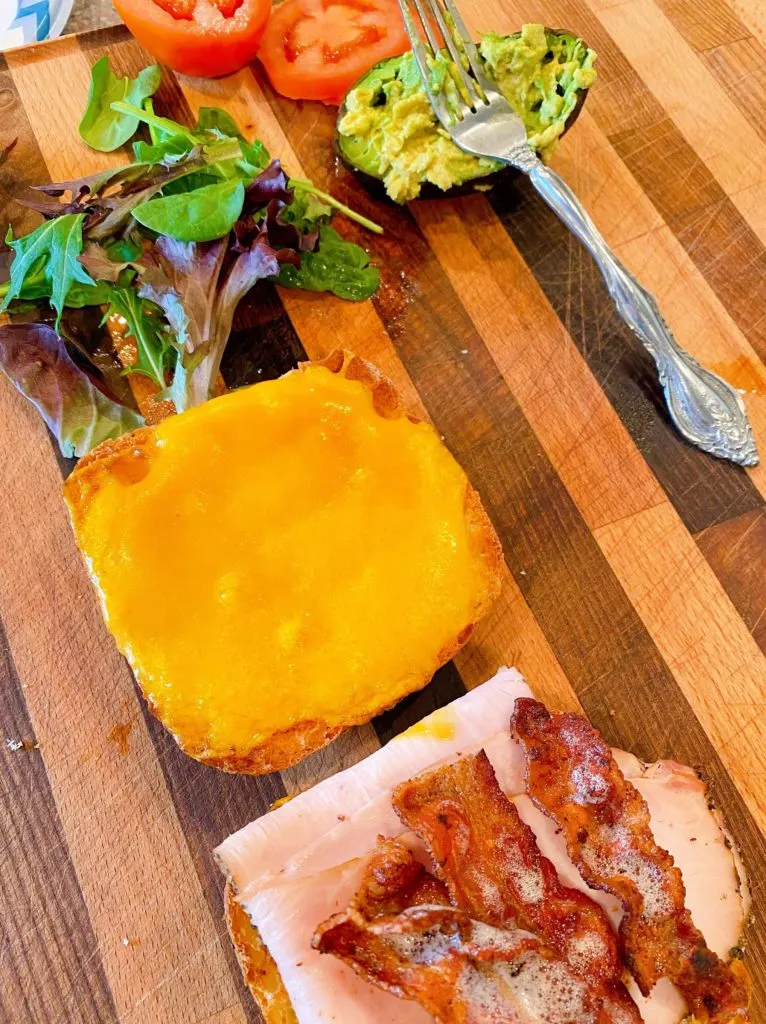 Quickly start to layer your toppings on top of the hot lunch meat or crispy bacon. Season the avocado and tomato with coarse black pepper for a little extra flavor! This is a sandwich loaded with flavor!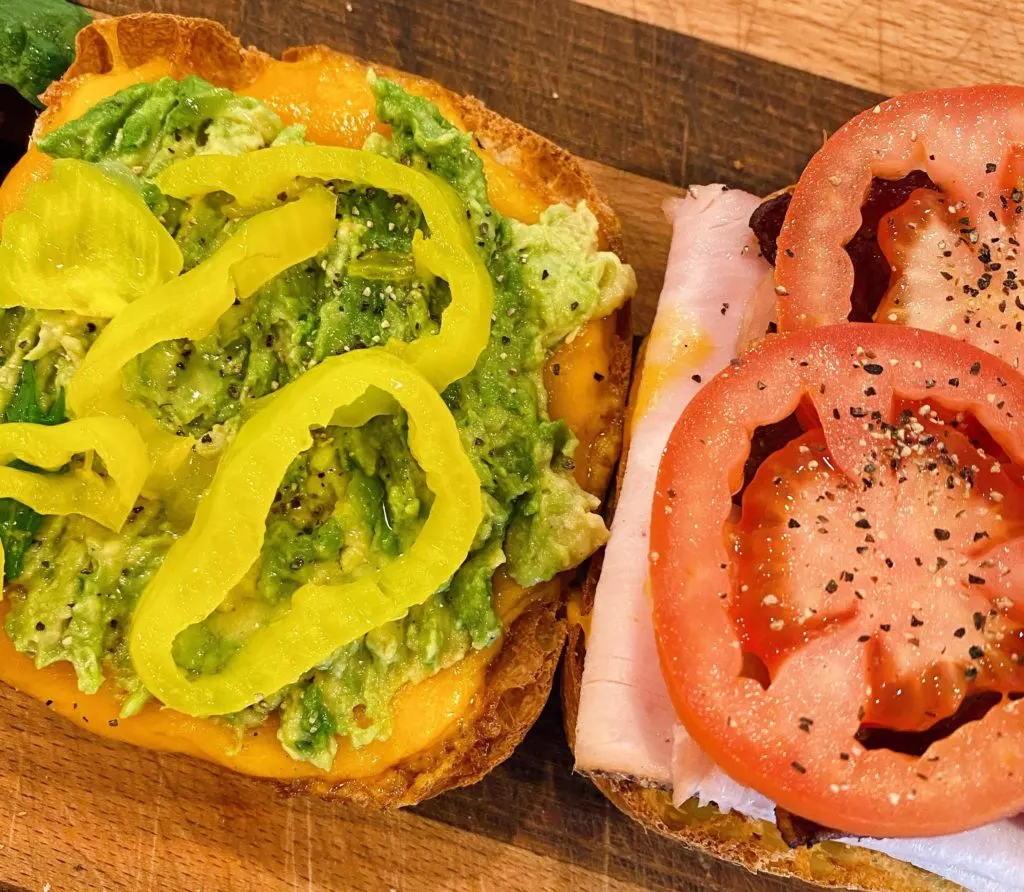 Add lettuce or sprouts. Place the top and bottom together. Gently press the sandwich down with one hand while carefully cutting the sandwich in half with the other. Watch those fingers. (Fingers are not a listed ingredient in the recipe of this sandwich!)
Doesn't that look good!! The bread is lightly toasted on the outside. The cheese is ooey-gooey, the vegetables are refreshing…and the turkey is nice and warm. Let's not forget that creamy mashed avocado and the kick of the peppers! That's a sandwich!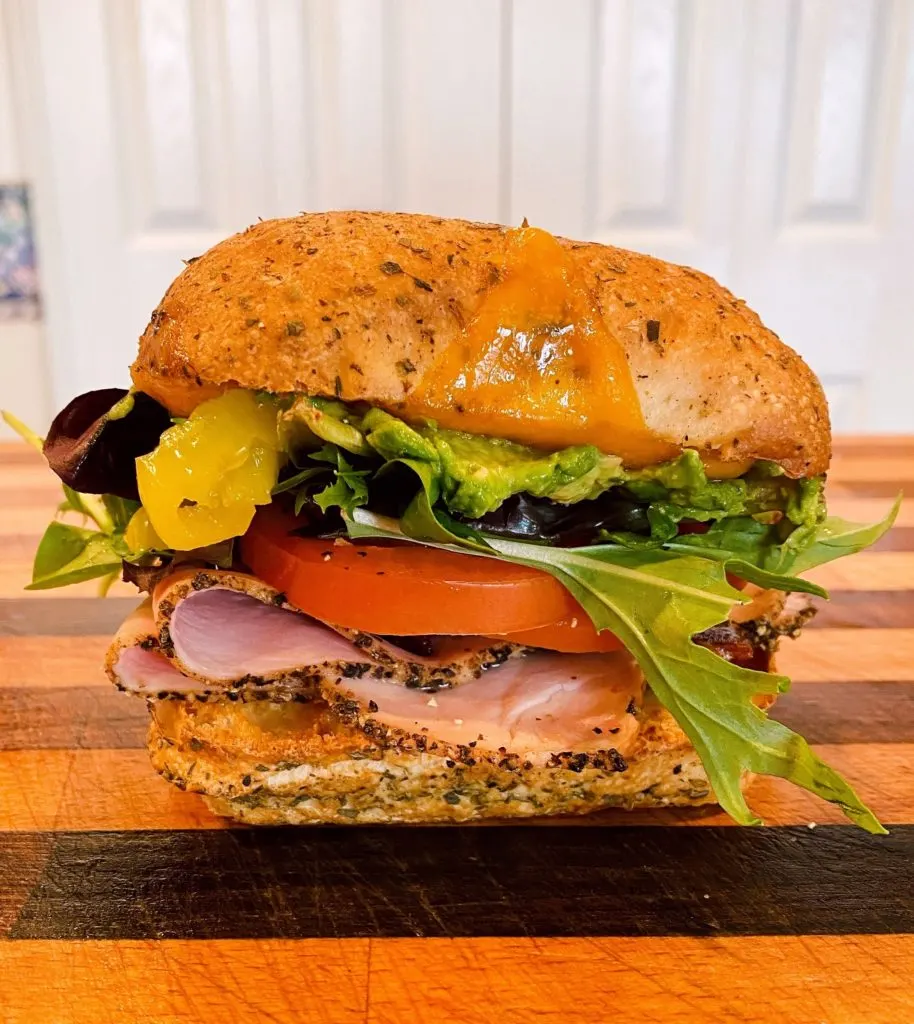 I am truly impressed that in a matter of minutes I had a sandwich worthy of any favorite neighborhood deli! I love this sandwich so much that I've made it several times over the last few weeks!
Air Fryer sub-sandwiches are my new lunch favorite! I know they'll be yours too! No more "What can I make for lunch?"! Air Fryer Toasted Turkey Melts are on the menu!
TIP: Here's an extra little tip for you! You can make grilled cheese sandwiches in your air fryer! The same method used in this sandwich can create the most mouth-watering toasted grilled cheese. Leave out the meat…add cheese, and put the two halves together! Voilà!!! Grilled Cheese!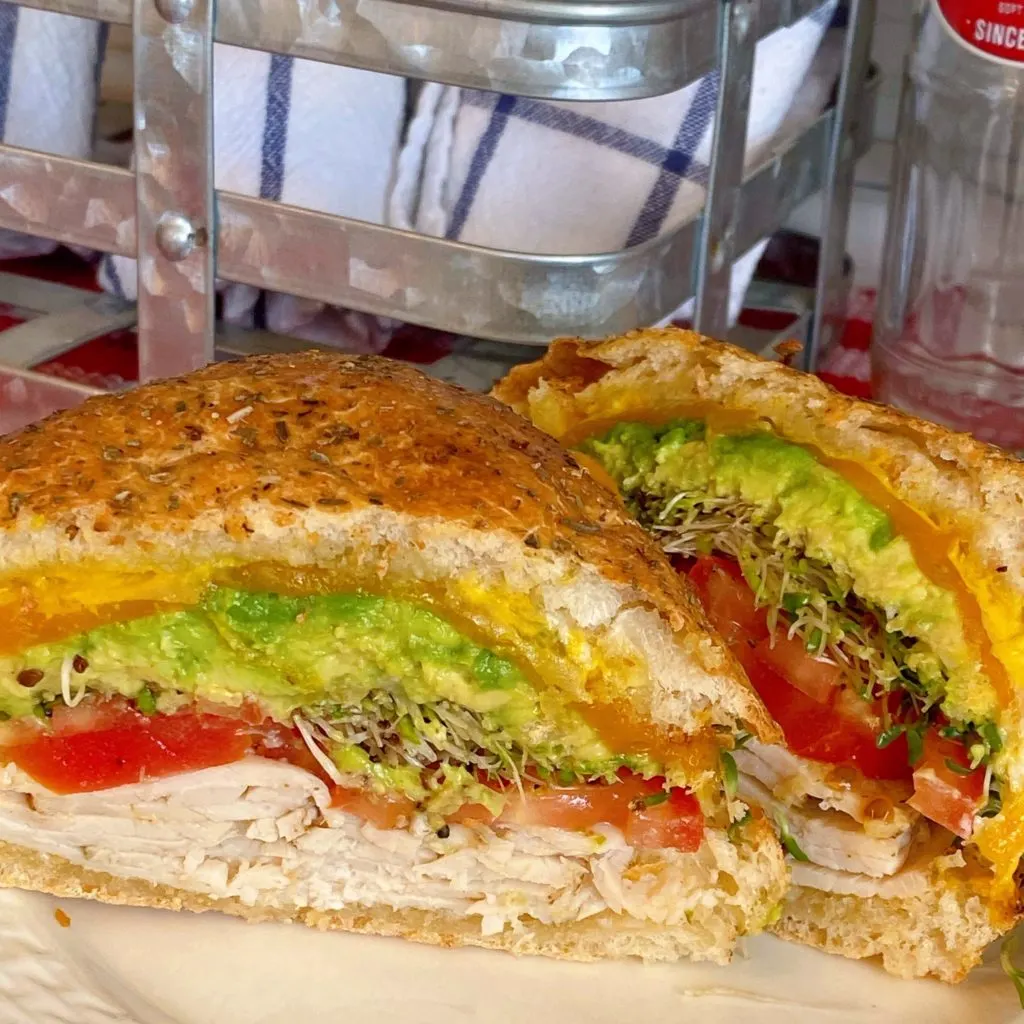 Honestly I can't sing the praises enough of an Air Fryer Toasted Sandwich! It's life changing! Clean-up is a breeze thanks to the "non-stick" basket. It's quick and easy to use, and I love any kitchen appliance that does what it professes to do and is a breeze to figure out!
Favorite Sandwich Recipes
I hope you'll give sandwich making in your Air Fryer a try! I know you won't be disappointed!
Happy Nesting!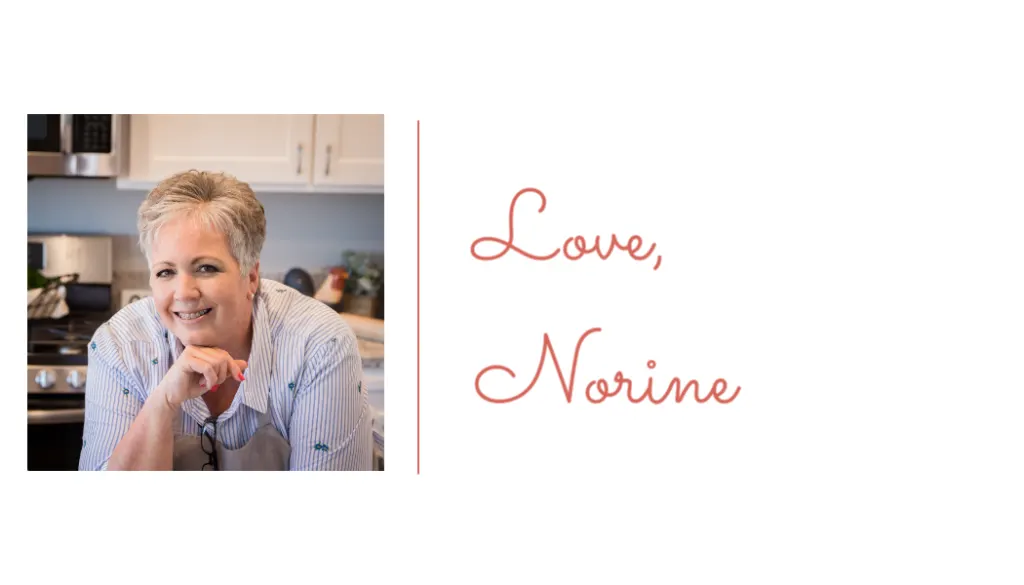 Yield: 2 sandwiches
Air Fryer Toasted Turkey Sandwich Melt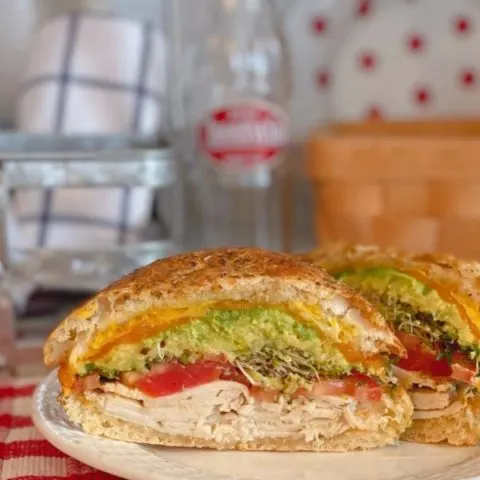 There's a new way to make the perfect toasted hot hoagie sandwich! In the Air Fryer! Your favorite sandwich bread, or roll, toasted to a golden brown on all sides, loaded with Peppered Turkey, tomatoes, fresh avocado, crispy bacon, melted cheese, and more! To create the perfect Sandwich Melt!
Ingredients
2 Ciabatta Rolls, split in half
4 Tablespoons Mayonnaise
6-8 slices Peppered Turkey, deli sandwich sliced
4 slices Mild Cheddar cheese, or cheese of your choice
4 slices cooked bacon, cut in half
1 Roma tomato, sliced thinly
1 ripe avocado, pitted, peeled, and mashed
8-10 pepperoncini peppers, drained
Spring Mix lettuce, or Alfalfa Sprouts
Mustard
Coarse black pepper to taste
Instructions
Preheat air fryer to 400° for 5 minutes.
Spread 1 Tablespoon mayonnaise on each half of the ciabatta roll. Top and bottom halves. Place sandwich roll, mayonnaise side up, in the basket of the air fryer. Bake for 2 minutes at 400° in preheated air fryer.
Carefully remove the basket from the air fryer and place cheese on each top half of the sandwich roll. Place 3-4 slices of turkey meat on the bottom half of each sandwich roll. Top lunch meat with 2 slices of precooked bacon on each sandwich.
Place basket back into the air fryer at 400° and cook for 2-3 minutes until cheese is melted and bacon is hot and crispy.
Remove sandwich halves with spatula being very careful not to burn yourself on the HOT basket. Replace the basket in the air fryer and turn air fryer off. Place sandwich halves on cutting board. Layer sandwiches with your favorite toppings. Avocado, pepperoncini, tomatoes, spring mix lettuce or sprouts, and condiments. Press the top and bottom of the sandwich together and cut the sandwiches in half and serve.
Nutrition Information:
Yield:
2 servings
Serving Size:
1 sandwich
Amount Per Serving:
Calories:

1237
Total Fat:

77g
Saturated Fat:

23g
Trans Fat:

1g
Unsaturated Fat:

49g
Cholesterol:

127mg
Sodium:

5969mg
Carbohydrates:

93g
Fiber:

17g
Sugar:

22g
Protein:

50g