Pumpkin Chiffon Pie is light, fluffy, and exceptionally creamy! Every forkful melts in your mouth with hints of warm spice! It's one of the BEST Pumpkin Pie recipes ever!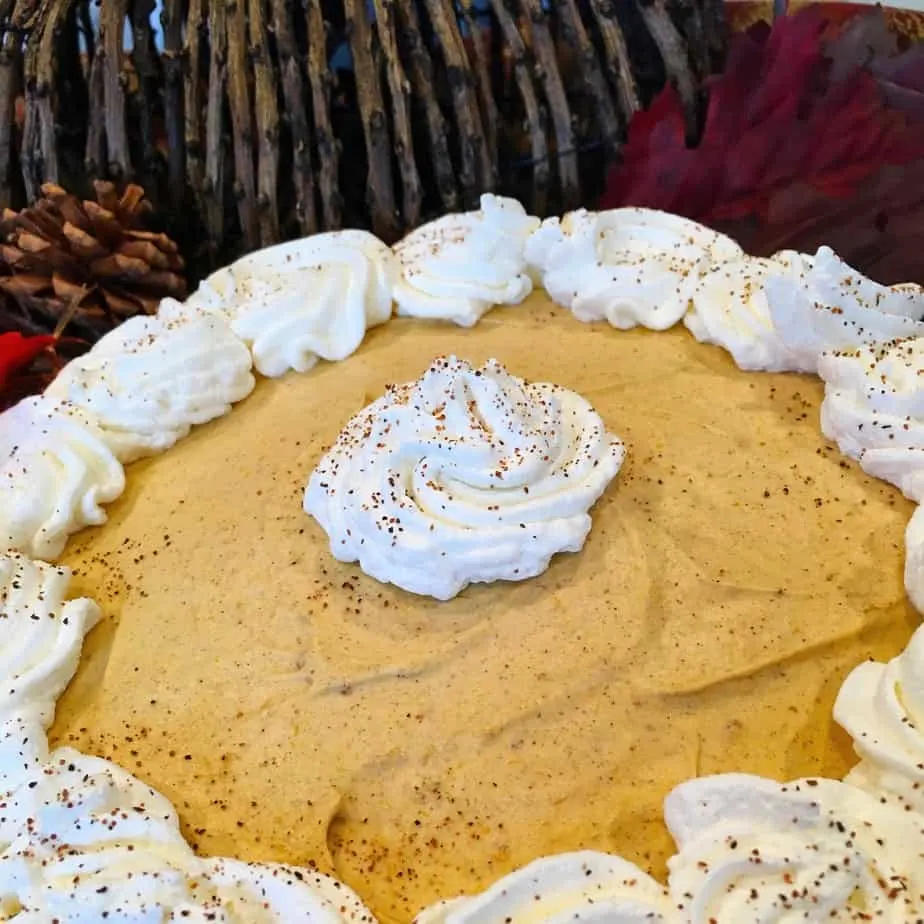 This is, hands down, my all time FAVORITE pumpkin spice recipe! Growing up there was the traditional pumpkin pie. I like pumpkin pie. It just wouldn't feel like fall without traditional pumpkin pie.
Can Thanksgiving BE Thanksgiving without pumpkin pie? But…what if, there was something better than plain ol' pumpkin pie?
Hold on to your tail feather's cause…THERE IS! It's this Pumpkin Chiffon Pie!
Last week when I made this pie one of my bestie's stopped by my house to drop something off . I handed her a piece of pie" for the road"! (You know, covered in plastic wrap, on a paper plate.)
A few minutes later I got the BEST text message and photo from her! She said as she was driving home that pumpkin and spice kept "calling" to her and she just had to pull over and eat it then and there!
I still don't know how she took a photo of herself leaning over the plate, eating that pie with her fingers, but I laughed till my sides hurt! (I totally wanted to post the picture, but I want to keep her as part of my posse!) It was the BEST! Needless to say…she LOVED the pie!
One bite and I promise you are going to look at it and say "Where have you been all my life lover?!!!"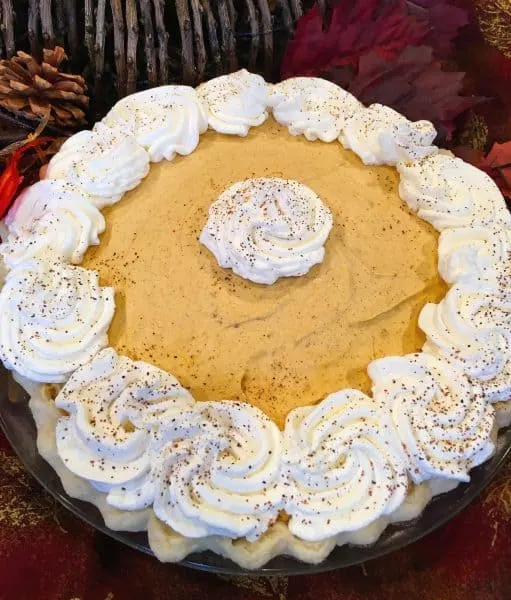 How To Make Pumpkin Chiffon Pie
You will need one baked 9 inch pie crust. You can find my recipe for my pie crust here. Just be sure to cut the recipe in half as that is for a double pie crust. You will only need a single.
TIP: You can use a store bought pie crust if you want and that makes your life easier!
For a single crust pre-baked pie crust bake in a 350 degree oven for 10-15 minutes.
Be sure to check it at 10 minutes. If the edges are lightly tan…and the crust no longer looks "raw" pull that beauty out! It needs to cool completely!
TIP: When making a pie crust for a baked pie shell, poke the crust with a fork so that it will not bubble up. (We're gonna bubble up from eating this pie…but, we don't want the crust to bubble up. lol)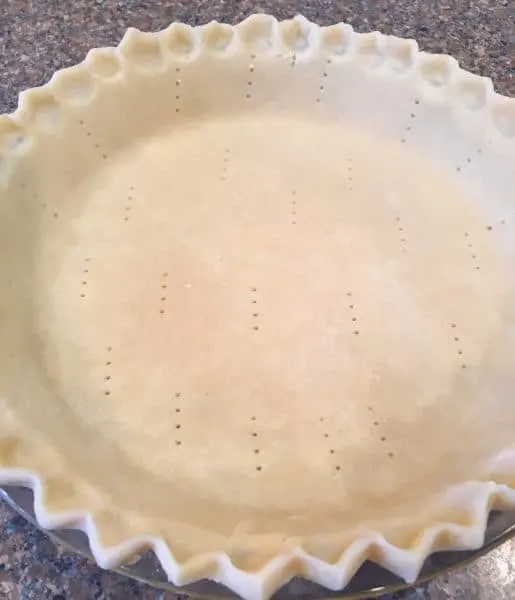 Pumpkin Chiffon Pie Filling
In a medium sauce pan, over medium heat, add 1 envelope unflavored gelatin. (That is made by Knox gelatin. You'll find it in the jello section usually on the top shelf.) 1/2 cup of sugar, 1/2 tsp. salt, cinnamon, allspice, 1/4 tsp. ginger, nutmeg.
Stir in milk, egg yolks, and pumpkin. (I love those whisks! My favorite for cooking with! You can find the link to one in my recipe card below!)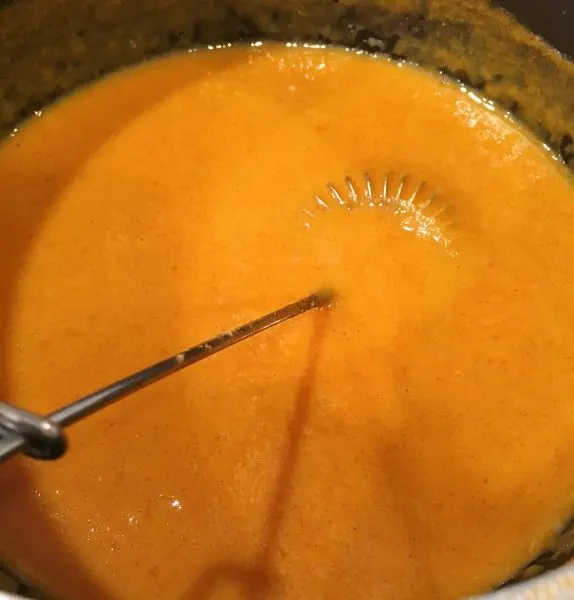 Cook and stir over medium heat until the mixture thickens and gelatin dissolves. It should look like the photo below. Can you see how much thicker it is than the one above?
TIP: It's very important that you make sure your mixture is thick because you need that gelatin dissolved!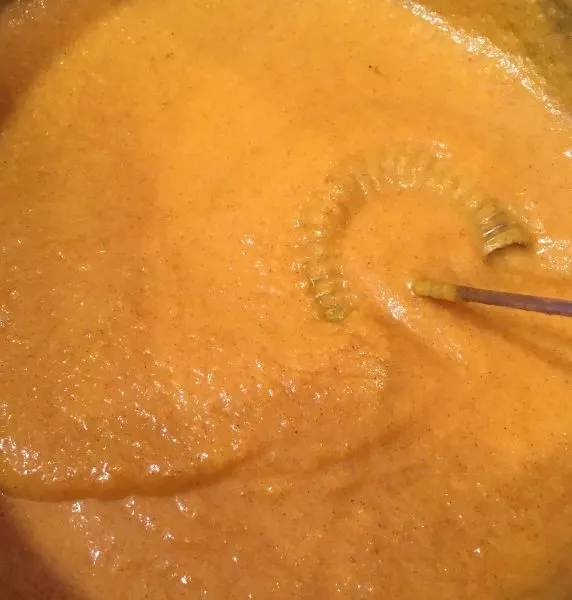 Remove from the heat, pour into a separate bowl, and chill until partially set.
Okay, we are going to stop for a second!
See the photo below? Remember how I said "I'm always going to keep it real here?" So, I got busy and stopped checking the mixture! (Shocking I know! Wink-wink) Mine did more than "partially set". If you don't want to have your arm fall off when blending this mixture with the next mixture…don't do that! lol Seriously!
It should be really thick…BUT…you should still be able to stir it with a spoon. So, be sure to check on it from time to time. I usually leave a spoon in mine and just open the refrigerator, give it a stir, and check it for texture. Usually! lol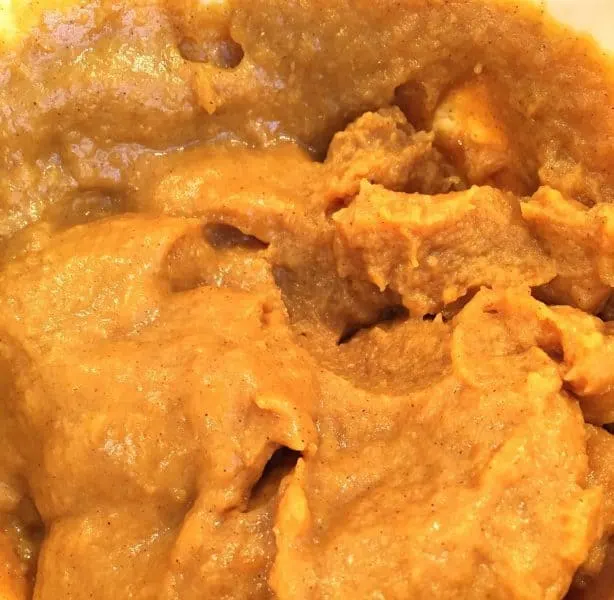 Part Two of Filling, Egg Whites
*Please note that this recipe contains RAW egg whites. Use at own risk. You can substitute Meringue Powder in place of the raw egg whites by adding 2 teaspoons of meringue powder to 2 Tablespoons of water per egg white, for this recipe you would double it.
Next beat your egg whites till soft peaks form. Gradually add in the sugar and beat until stiff peaks. You may need to wear your sunglasses for this part!
(Goodness me that is a lot of reflective BRIGHT white! )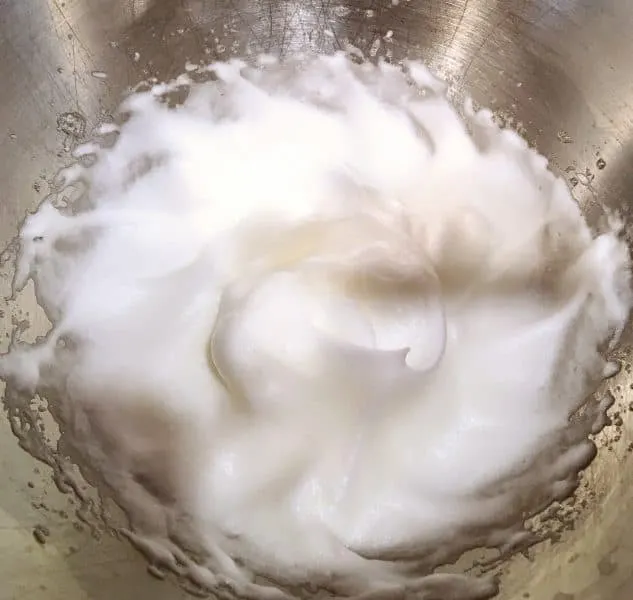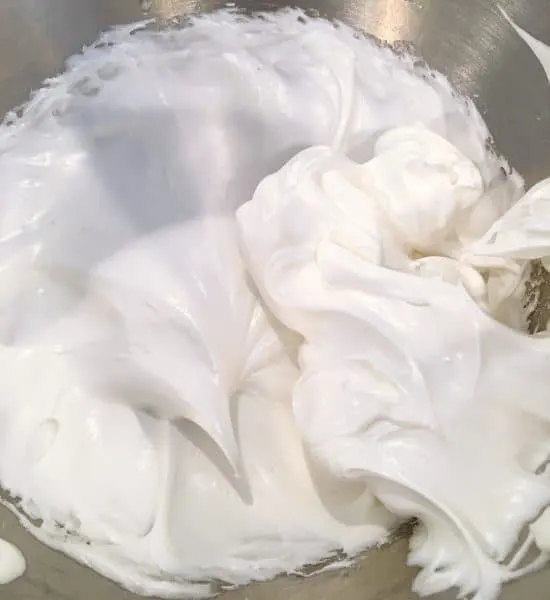 In another bowl, beat whip cream until stiff and firm. Add to the egg whites. (I did warn you about the sunglasses!)
Fold the pumpkin mixture into the egg white and whip cream mixture.
Do NOT stir! You don't want your whip cream and egg whites to go flat on you. You need to FOLD in the pumpkin mixture which is why you don't want to let it set as long as I did!
Keep folding until the two mixtures are completely blended.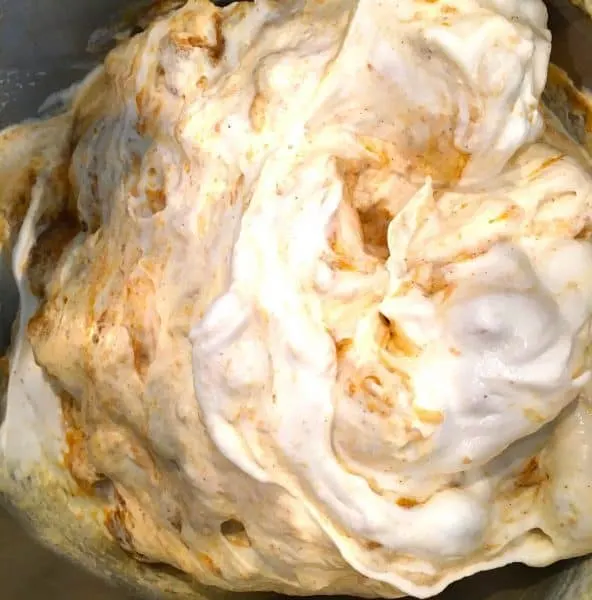 Pile into cool baked pie shell.
Finishing Touches
Chill until firm. I recommend over night, but at least 4-5 hours. Trim with whipped cream and sprinkle with nutmeg! Yuuuuuummmmm! (Lick the bowl, lick the spatula, lick your fingers…it's a must! I won't tell!)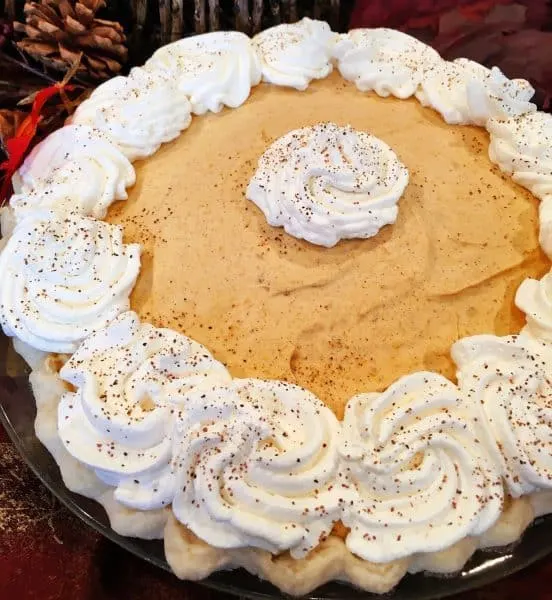 The crust is flaky. The pumpkin Chiffon is "Chiffony"…it resembles a delicious creamy pumpkin mousse.
The pumpkin and spice flavors are not overpowering. To quote Goldilocks…"They're just right!". Just the perfect blend of everything! Add in that topping of whipped cream and nutmeg…there ya go…you just fell in love!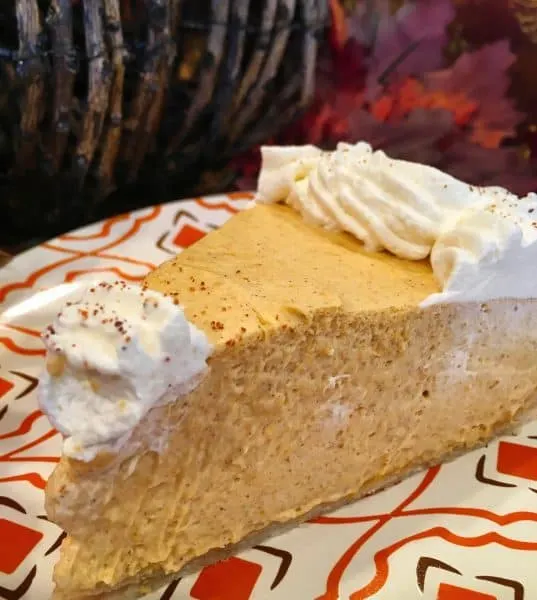 I can never eat just one slice! I've tried…and failed! I'll own it! I love the texture, flavors, creaminess, everything about this pie!
Trust me…you WANT this pie in your life on Thanksgiving Day after all the Turkey and Stuffing! Unlike my friend, you can even eat it with a fork. If you're fancy like that! lol
(My favorite part after the photo shoot!)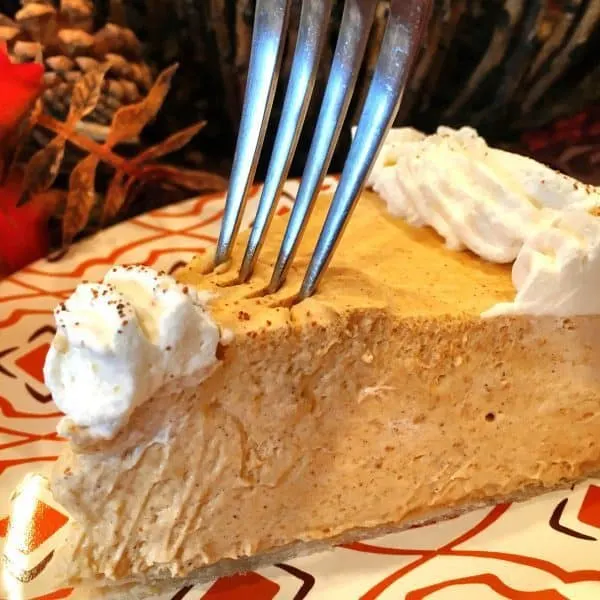 This truly is the perfect Holiday dessert for your Thanksgiving table! Your guest will love it!
I'm sharing this recipe over on a few of my favorite link parties. Click the links to join the fun! Meal Plan Monday and Weekend Pot Luck!
Great Holiday Desserts For Thanksgiving
Thanks for stopping by today. I've got the printable right below for you. I really hope you'll try this recipe. It's a huge hit at our Holiday table and I know it will be at yours too! Have a Fantastic Fall Day!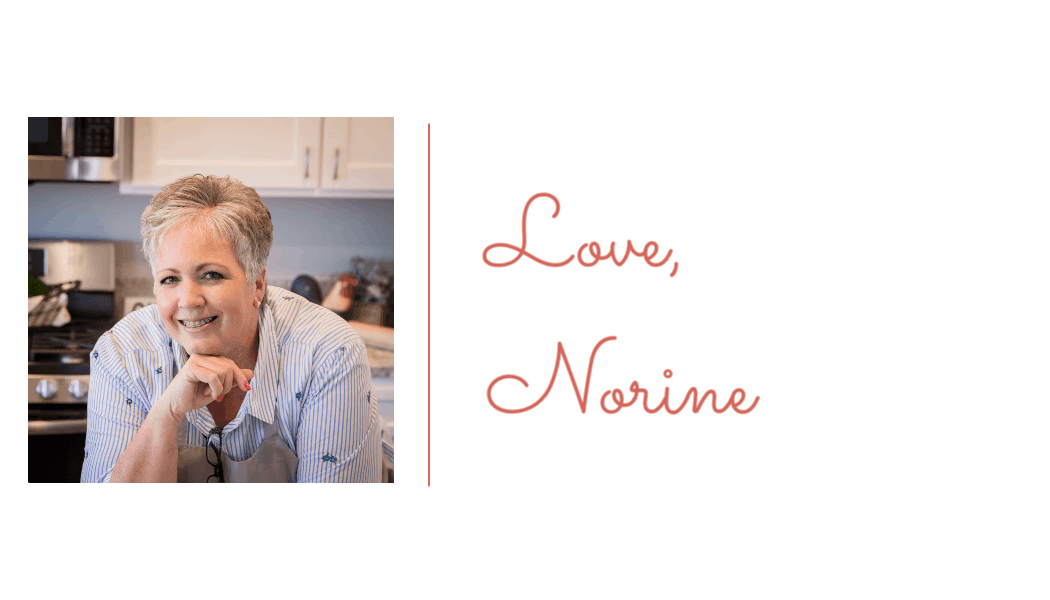 Yield: 8-10 servings
Pumpkin Chiffon Pie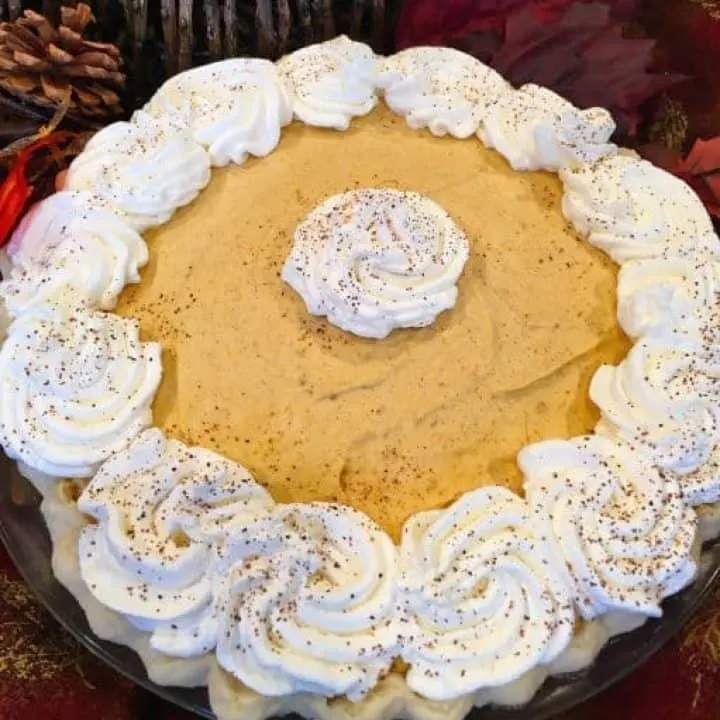 A light, fluffy, creamy, deliciously amazing Pumpkin Chiffon Pie! Like Pumpkin Mousse in a crust! Perfect for family get together's and Holiday meals. Sure to become a Family Favorite!
Total Time
1 hour
10 minutes
Ingredients
1 - 9 inch baked pie shell
1 envelope unflavored gelatin
1/2 cup sugar
1/2 tsp. salt
1/2 tsp. cinnamon
1/2 tsp. allspice
1/4 tsp. ginger
1/4 tsp. nutmeg
1 1/2 cups whipping cream
3/4 cup milk
2 slightly beaten egg yolks
1 cup canned pumpkin
2 egg whites or you can substitute 4 teaspoons of meringue powder and 4Tablespoons of Water in place of the raw egg whites. (it is 2 teaspoons of meringue powder and 2 Tablespoons of water per egg white)
1/4 cup sugar
Instructions
Combine gelatin, 1/2 cup sugar, salt, cinnamon, ginger, allspice, and nutmeg in a medium sauce pan. Stir in milk, egg yolks, and pumpkin. Cook and stir over medium heat until mixture thickens and gelatin dissolves. Remove from heat. Pour into a bowl. Chill until partially set, checking periodically.
Beat egg whites, or meringue powder and water, until soft peaks form. Gradually add sugar and continue beating on high until stiff peaks form. Beat whip cream until stiff peak form. Place whipping cream and egg whites together. Fold Pumpkin mixture into egg whites and whipping cream.
Pile into baked pie crust and chill over night or at least for 4-5 hours until firm. Trim with whipped cream and nutmeg.
Notes
Cook and Prep times do not include "chill" time.
*Please note recipe contains raw eggs whites that can be substituted with 2 teaspoons of meringue powder and 2 Tablespoons of water PER egg white.
Recommended Products
As an Amazon Associate and member of other affiliate programs, I earn from qualifying purchases.
Nutrition Information:
Yield:
10
Serving Size:
1 slice
Amount Per Serving:
Calories:

261
Total Fat:

16g
Saturated Fat:

9g
Trans Fat:

0g
Unsaturated Fat:

5g
Cholesterol:

79mg
Sodium:

176mg
Carbohydrates:

27g
Fiber:

1g
Sugar:

19g
Protein:

5g