Caramel Pecan Cheesecake Pie is a decadent rich and delicious dessert, with layers of salted caramel, creamy cheesecake filling, and loads of crunchy chopped pecans. It's a snap to make and perfect for Fall or any time of year!
The Holidays beg for delicious rich desserts filled with the flavors unique to the season. In the case of this amazing pie… it's caramel and pecans!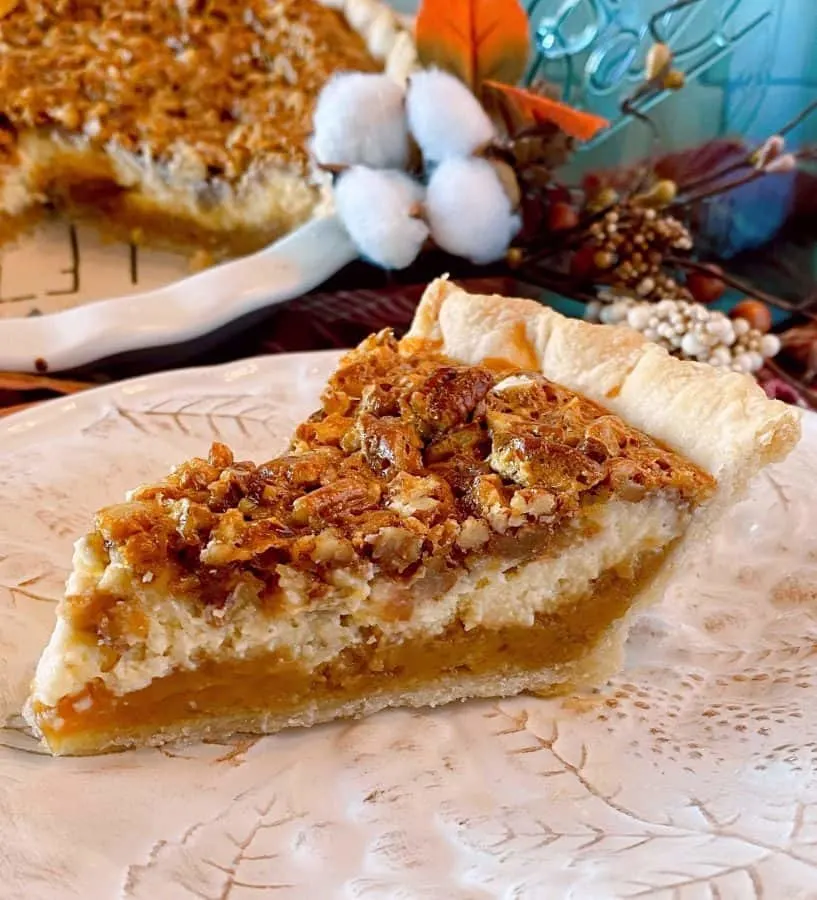 For the past 11 years I've wanted to make this pie for the Holidays. I ran across this recipe in 2009 on Allrecipes.com. I printed it out, and like many of you, stuck it in my recipe binder, with all the good intentions one can possess, to make it for the Holidays. Fast forward 11 years…and I'm living with regret right now! Big time regret! (Sniff, sniff…I wasted 11 years of pie eating bliss! Duh!!!)
Not only is this pie insanely easy to make…it's INSANELY good!!! From the first bite I was swooning! All the layers combine to create one of the most exquisitely delicious desserts. This Pie is a MUST add to your Holiday baking list. Don't be me…don't wait 11 years…do it now!
Do NOT let this pie intimidate you! If you are a first time baker you can make this dessert and impress all your guests. You're gonna be so proud of yourself…so let's get baking!
How To Make Salted Caramel Pecan Pie
You can make this pie with store bought ready to roll out pie crust, or you can make a homemade pie crust. If ya know me, I won't judge you for going the store bought route…but I highly recommend making my super easy step-by-step Traditional Flakey Pie Crust.
Start out by lining a 9 inch pie plate with a single pie crust. Trim the pie crust to just below the rim of the pie plate. Fold the outer edge under to bring it to the edge of the pie crust and flute the edges. (I show you how to do this in my pie video referenced in the link above.)
NOTE: Follow the recipe EXACTLY as written! The way the layers go in is not how the layers come out after baking. You begin with the first layer being the cream cheese layer, then the pecans, then the caramel. However during baking the caramel seeps down to become the bottom layer moving the cream cheese layer to second position with the crunchy caramel coated pecans on top. Please…READ THE DIRECTIONS CAREFULLY!
In the bowl of your mixer, add one 8 oz. package of softened cream cheese and 1/2 cup of sugar. Mix on low to combine.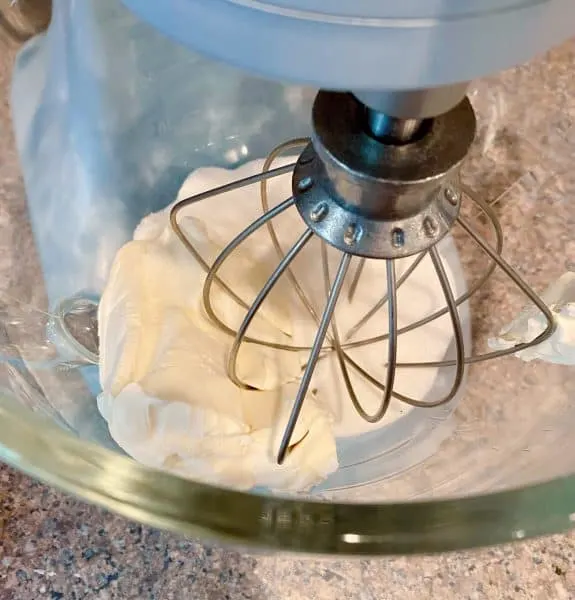 Add 1 egg and continue mixing on low until ingredients are well combined.
TIP: Always crack eggs in a separate bowl and then add to the ingredients you are blending. This prevents egg shells from accidentally becoming part of your baking, or an egg with a blood spot contaminating your other ingredients.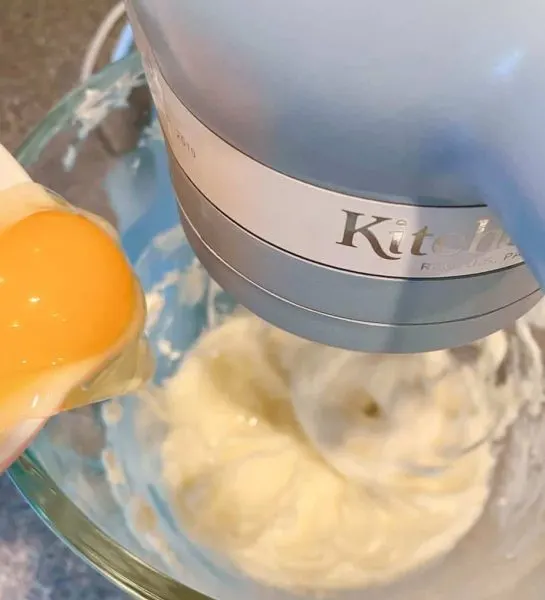 Add 1 teaspoon of vanilla extract to cream cheese filling mixture. Continue to mix until all the ingredients are smooth. When baking I always recommend using pure vanilla extract not imitation.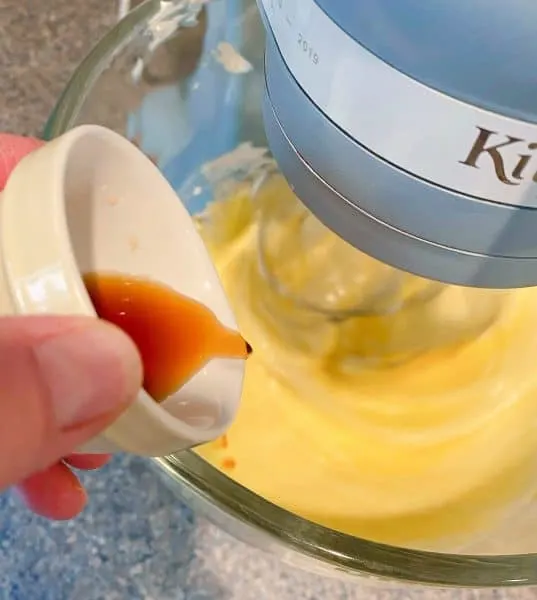 Spread the cream cheese mixture into the bottom of the pastry shell.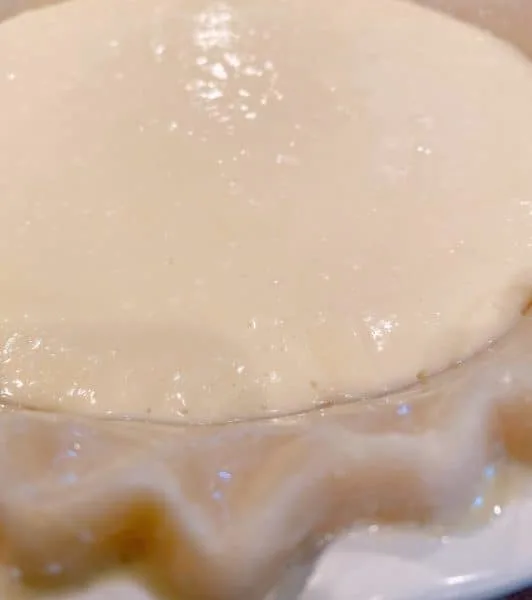 Sprinkle the top of cream cheese mixture with 1- 1/4 cups chopped pecans.
TIP: I like to chop the pecans fairly small for this topping. It makes cutting and eating this pie much easier than bigger chunks of pecans.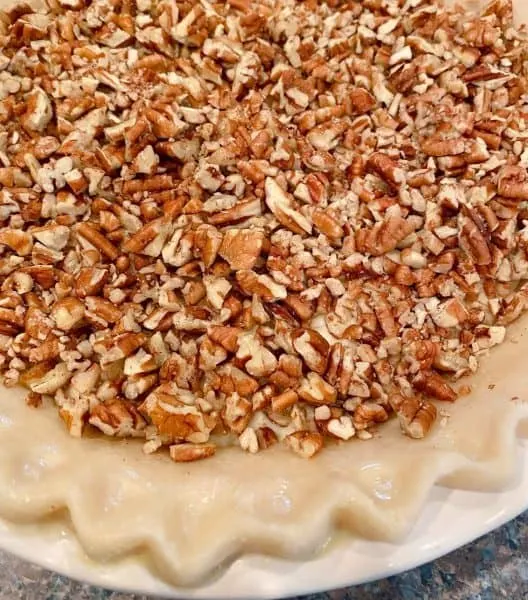 In a small bowl whisk 3 large eggs with 1 jar of salted caramel ice cream topping. Whisk until the eggs and caramel are completely combined. If you don't like salted caramel…you may want to look into counseling… Just kidding! lol Sorry, I couldn't resist that.
You can use regular caramel ice cream topping, or you can substitute fat-free caramel ice cream topping for the regular caramel topping. (I'm thinking we really shouldn't be too concerned about calories when making this pie…let's skimp somewhere else on calories!)
NOTE: I do want to stress this is made with Caramel topping not butterscotch and don't recommend it as a substitute.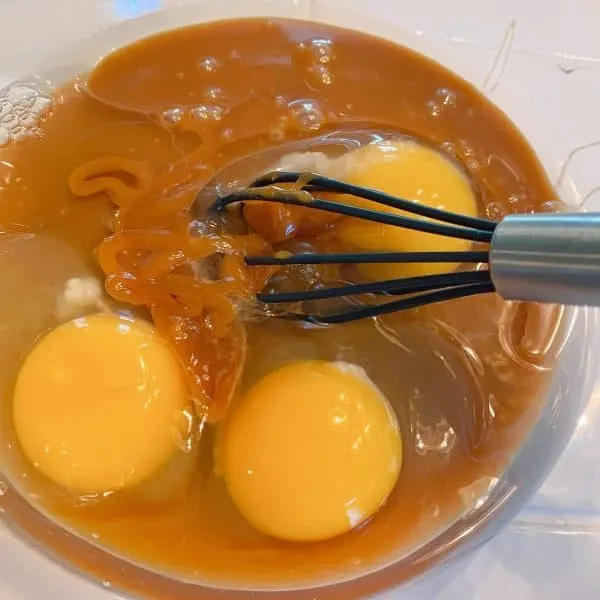 Slowly pour the caramel egg mixture over the pecans.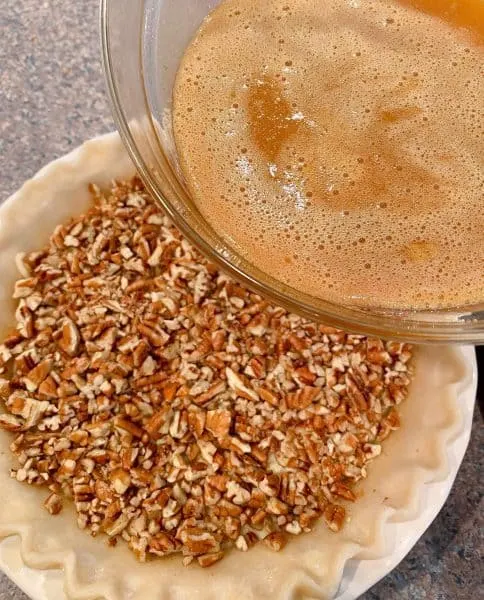 I'm asking you to trust me with this dessert. I know it goes against everything in you to reverse the order of these ingredients…but it works beautifully!
TIP: I always place my pies on a baking sheet lined with parchment paper, or a silicone mat, to keep any of the filling that may bubble over from spilling on the bottom of the oven.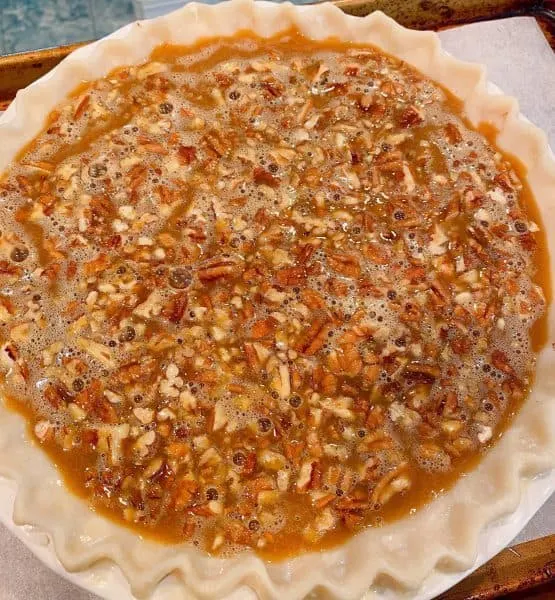 Bake in a preheated 375° oven for 35-40 minutes or until lightly browned. I suggest loosely covering the pie with an aluminum tent after 20 minutes to prevent the edges from burning.
The pie will puff up during baking. The pie may have slight cracks on the top, it's okay though because as the pie cools it will settle down. If it doesn't settle in the middle after chilling, you can gently press down on the top to close the cracks, but this is for "looks" only. It isn't going to affect the taste one little bit.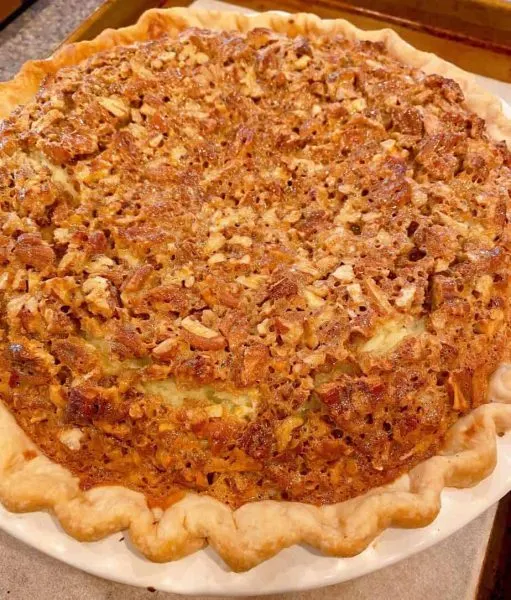 Cool the pie on a wire rack for 1 hour. Refrigerate for 4 hours or overnight before slicing.
One of the things I love about this pie…besides how incredibly yummy it is…is that you can bake this pie 2-3 days in advance of your holiday gathering and it will still be as great as day one!
I'm not sure what I was expecting when I made this pie…but it wasn't how jaw dropping delicious it is! The caramel that was drizzled over the pecans settles to the bottom to create this amazing caramel custard with the creamy layer of plain cheesecake on top, and then those caramel candy coated pecans.
It truly is a stand alone Caramel Cheesecake Dessert! It envelopes all the elements you want in a dessert. Creamy, Rich, Crunchy, Salty, Sweet…I guess by now you can tell…I'm in L.O.V.E. with this pie!!! It is going on the Thanksgiving menu this year!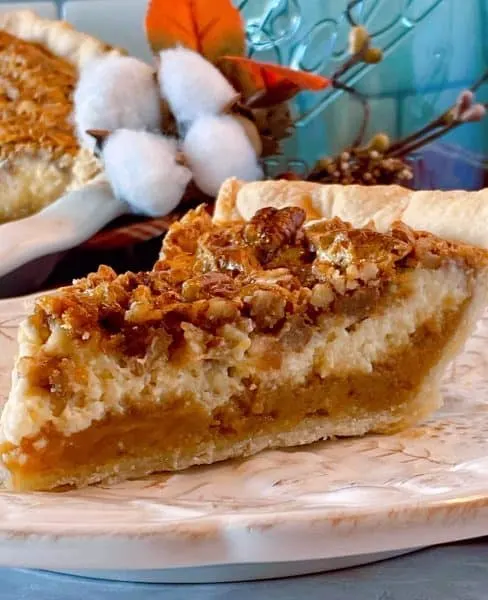 Remember that "Non-loving Pie" man I'm married too? After I shot the photos for this post, he was working as my assistant that day, I asked him if he would like to take a taste? He grumbled saying how, and I quote "I really don't like traditional Pecan Pie. It's just too sweet!" I said "You're in luck! There's nothing traditional about this particular Pecan Pie…so take a taste for me!" …..
I turned my back for a minute…I swear it was ONE minute! This is what was left! He saved me a bite!!!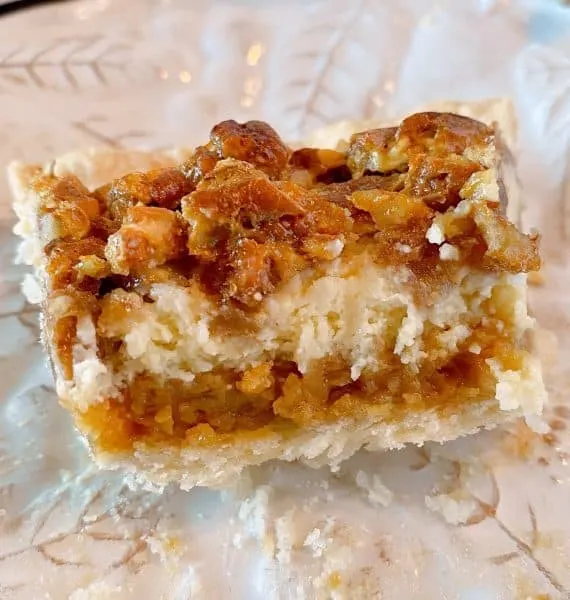 I'm going to go out on a limb and say this pie is a keeper! I feel confident it will be a keeper at your Nest too!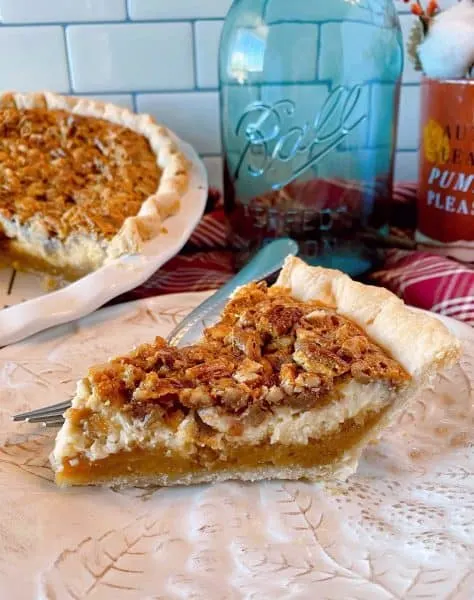 If you enjoyed this recipe…
Here are a few of our other Favorite Holiday Dessert Recipes!
As always…Thank you so much for stopping by and visiting with me today! I hope you've found something to help you with your meal planning. My goal, as always, is to provide favorites from our Nest to yours!
Have a Great day…and Happy Nesting!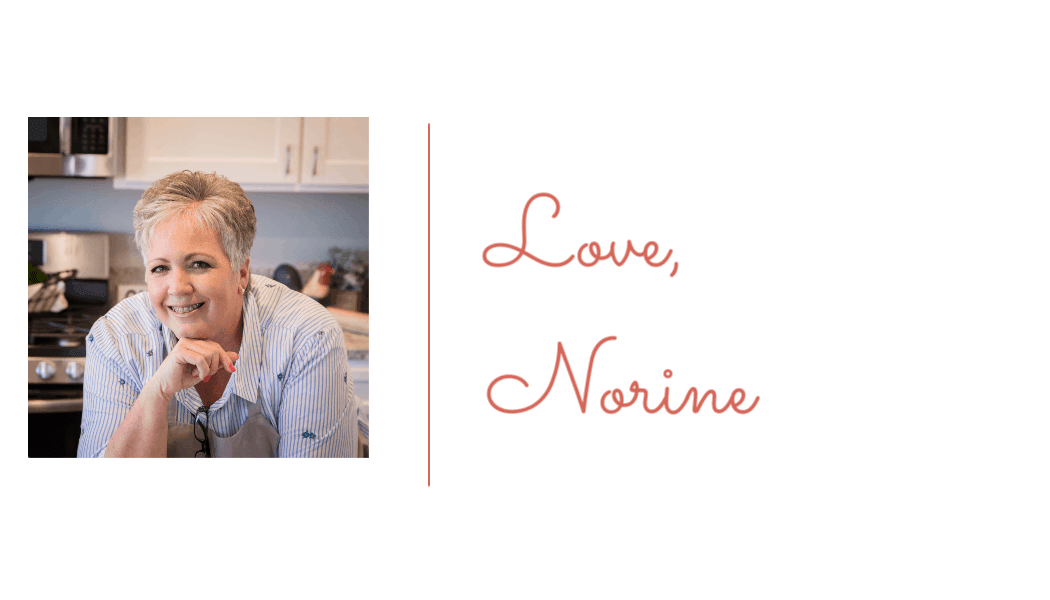 Yield: 8 servings
Caramel Pecan Cheesecake Pie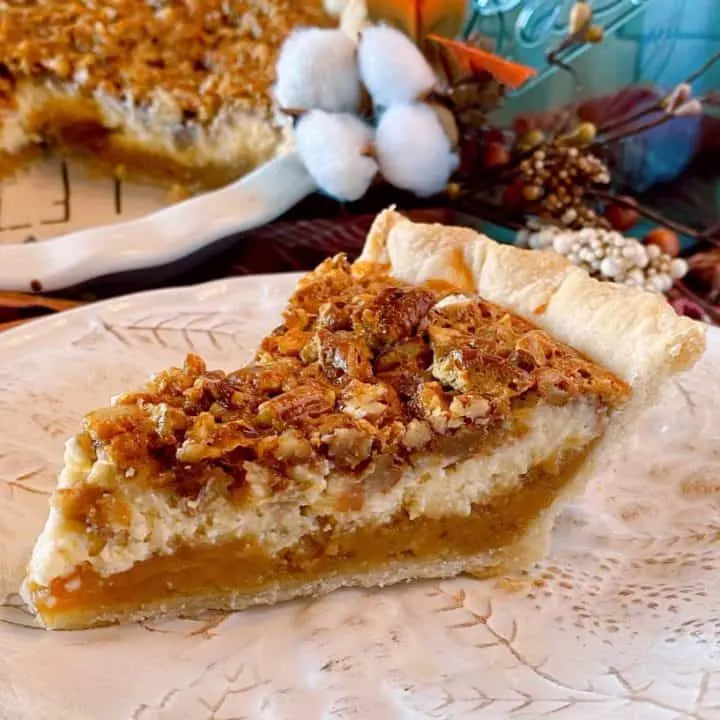 Caramel Pecan Cheesecake Pie is a decadent rich and delicious dessert, with layers of salted caramel, creamy cheesecake filling, and loads of crunchy chopped pecans. It's a snap to make and perfect for Fall or any time of year!
Ingredients
1 single pie crust, homemade or refrigerated pie pastry
1 package (8 ounces) cream cheese, softened
1/2 cup sugar
4 eggs
1 teaspoon vanilla extract
1-1/4 cups chopped pecans
1 jar (11.5 ounces) salted caramel ice cream topping
Instructions
1. Preheat oven to 375°. Line a baking sheet with parchment paper and set aside.
2. Line a 9 inch deep pie plate with pastry. Trim and flute the edges. In the bowl of your mixer add softened cream cheese, sugar, 1 egg and vanilla. Mix on low until smooth. Spread into the bottom of pastry shell; sprinkle with chopped pecans.
3. In a small bowl, whisk remaining eggs (3) with the caramel ice cream topping and mix until well blended. Pour slowly over pecans.
4. Place prepared pie on lined baking sheet. Place on center rack in oven. Bake in preheated oven for 35-40 minutes or until lightly golden brown. (loosely cover pie with foil tent after 20 minutes if pie browns too quickly).
5. Cool on wire rack for 1 hour. Refrigerate for 4 hours or overnight before slicing.
Nutrition Information:
Yield:
8 servings
Serving Size:
1 slice
Amount Per Serving:
Calories:

659
Total Fat:

52g
Saturated Fat:

8g
Trans Fat:

0g
Unsaturated Fat:

41g
Cholesterol:

102mg
Sodium:

233mg
Carbohydrates:

44g
Fiber:

6g
Sugar:

22g
Protein:

11g