Tender moist soft Pumpkin Sugar Cookies are the perfect Fall cookie and one your entire family will love! They'll remind you of a classic snickerdoodle with hints of pumpkin! An amazing Autumn Treat!
Great weekend! How about everyone else? Did y'all have a good weekend? I think with Fall in full swing we are all a little busy getting things ready for the upcoming holidays and colder months. Aren't we? I know we are at this Nest!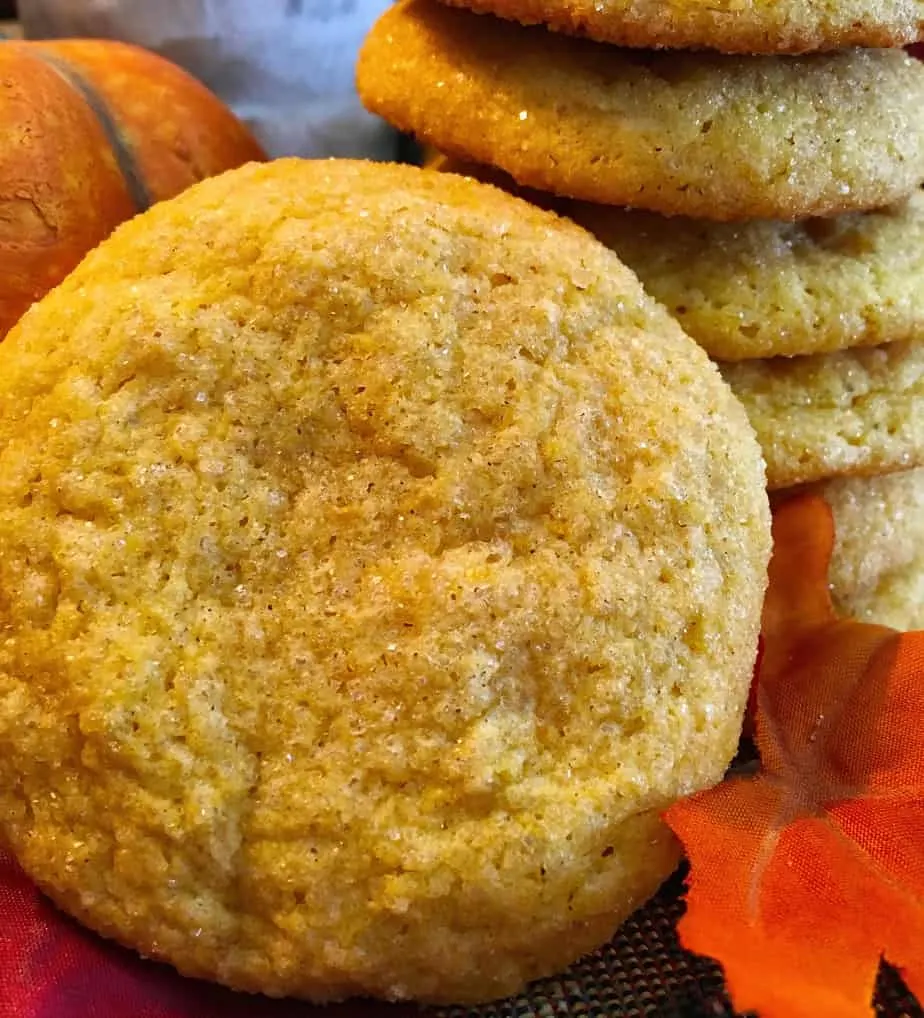 This weekend we hauled wood and stacked it. (I kept reminding myself how nice and warm I'll be this winter with it burning in our wood burning stove!) Ripped out, what we jokingly called "our garden"! Mars was busy mowing up leaves…(kind of like shoveling the sidewalk during a snow storm if you ask me!)
I decorated the inside of the house for Halloween. Completed re-finishing a nightstand. The kids came over for dinner, and we had fun watching Baby "B" "ooh and aah" and point at all the new things at Grandma's house! (I love watching her little lips form "ooh's"! It's the BEST!)
On Friday I meet my very first Instagram fellow blogger follower! (That's a mouth full) Shannon with It's Sew Shannon! Shannon is SUPER UBER talented! She can sew just about anything and makes the most beautiful quilts! You can find her on Instagram and follow her as she shares her talents! You'll be amazed and fall in love just like I did!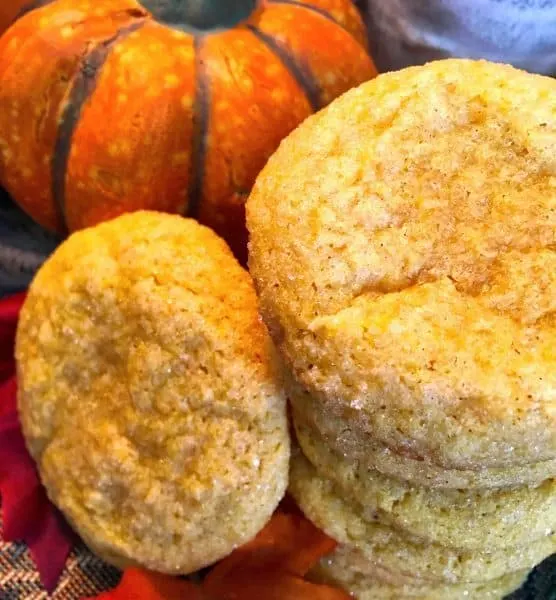 It was a fun afternoon visiting with her. I wanted to take her a few goodies, so I made her one of those double caramel apples and these yummy Pumpkin Sugar Cookies! This recipe was found through Pinterest, and they looked so yummy I decided I had to give them a try. You can find the original recipe at one of my favorite bloggers site…Lisa from Simple Joy!
There's a wonderful sweet story that goes along with this recipe. She is one of my "She-ro's"!!! So amazing.
How To Make Simple Soft Pumpkin Sugar Cookies
I did change the recipe just a wee bit. I know these are called "pumpkin sugar cookies", but to be honest… I personally think these are more like a snickerdoodle than a sugar cookie. Which is Okie Dokie with me cause I L.O.V.E. a good snickerdoodle! (I'd love to hear what you think. Snickerdoodle or sugar cookie? Or are snickerdoodles really sugar cookies? So many questions.)
These are quick and super yummy cookie. Who doesn't like a quick cookie recipe?
In a medium bowl, whisk together your dry ingredients. Flour, baking powder, salt, and cinnamon. Set aside for now.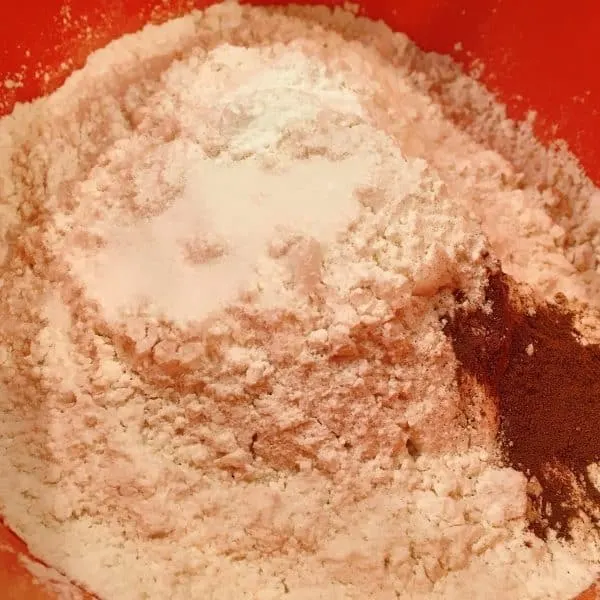 With your mixer on medium, cream together the butter and sugar until light and fluffy. Mix in the egg yolk, then vanilla, then the pumpkin. Continue to mix until well blended.
Tip: Be sure to scrape down the sides of your bowl and mix again.
Now slowly add in your whisked flour mixture. I did a cup at a time. Mix well between each addition.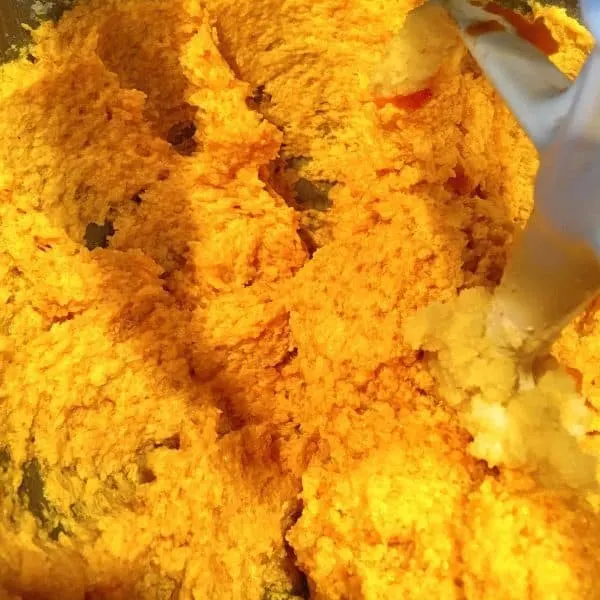 You need to chill the dough for about 20 minutes.
That's the perfect time for the changes I made to this recipe! The original recipe called for you to roll the dough in sugar. I wanted to really lean towards the " pumpkin Fall-ness" of this recipe, so I added 1/2 tsp. cinnamon and 1/4 tsp. pumpkin pie spice to the sugar. It worked really well.
Once the dough has chilled for 20 minutes, remove from the refrigerator, and roll dough into one inch size balls.
Baking Pumpkin Sugar Cookies
Next, roll the dough in your spiced sugar. Place on top of parchment paper or a silicon mat and press down slightly. Space cookies about two inches apart.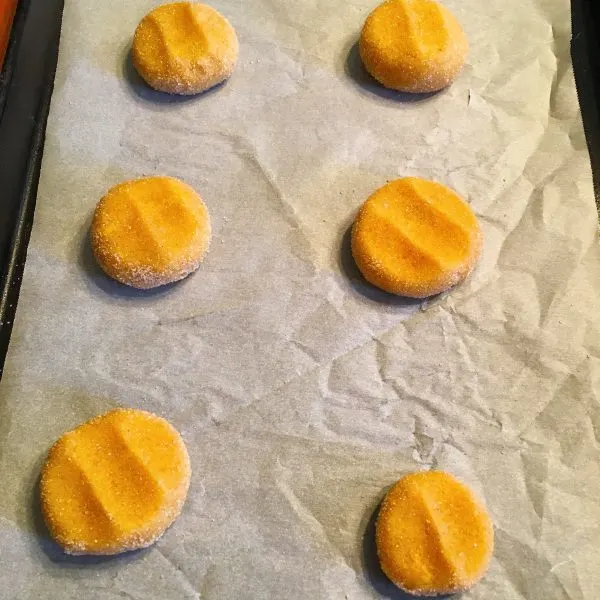 Bake for 10 minutes, rotating pan halfway through the baking. I have two shelves in my oven and I just place a tray on each rack and then rotate halfway through cooking to prevent burning.
Allow the cookies to cool for 2–3 minutes before removing to your wire cooling rack to cool completely.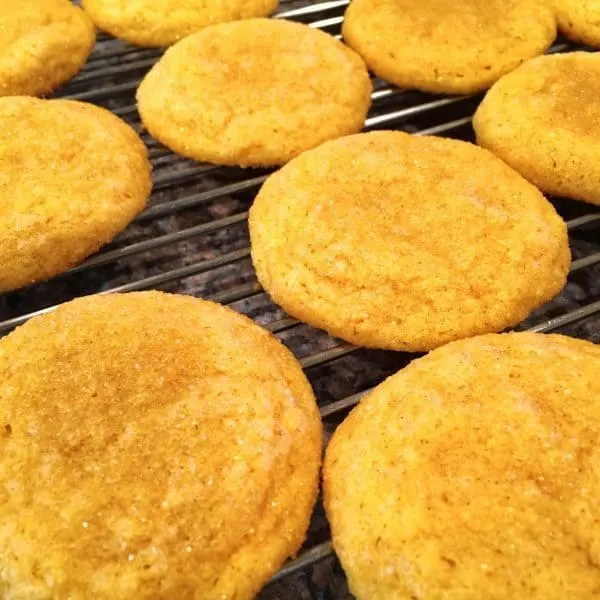 These Pumpkin Sugar Cookies bake so beautifully! They rise, but don't fall, when you take them out of the oven. I love that! (I'm not a fan of super flat cookies!)
These cookies are everything you dream a fantastic Snickerdoodle or soft sugar cookie should be. Light and fluffy, and yet crispy around the edges. They melt in your mouth the minute you sink your teeth into them and have a hint of pumpkin flavor, but they are not overwhelmed by it.
It's a nice addition to a great Fall sugar cookie. (Notice I'm still waiting to commit to sugar cookie vs. snickerdoodle…lol)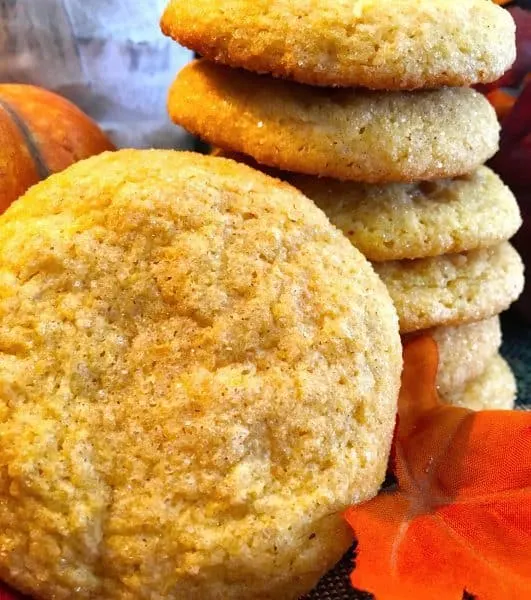 I have always loved Snickerdoodle cookies and these are now my very favorite! The pumpkin adds a touch of moistness that prolongs shelf life. Most Snickerdoodles are hard after day two.
I made these Friday and on Monday they still tasted super fresh. Maybe I ate two for lunch! (Who am I kidding! I've been eating them all weekend like they are youth preserving miracle drugs!… I wish!… By now I'd be about 8!)
The printable recipe is below with my changes! I promise not every Monday will be "cookie day". Let's face it though…cookies are pure comfort food! When you're having a bad day don't ya just want to grab a cookie as you walk through the kitchen!!! I know! I do…frequently!
Other Favorite Fall Recipes
These are prefect "comfort cookies"! Enjoy, and thanks for stopping by my Nest for a visit!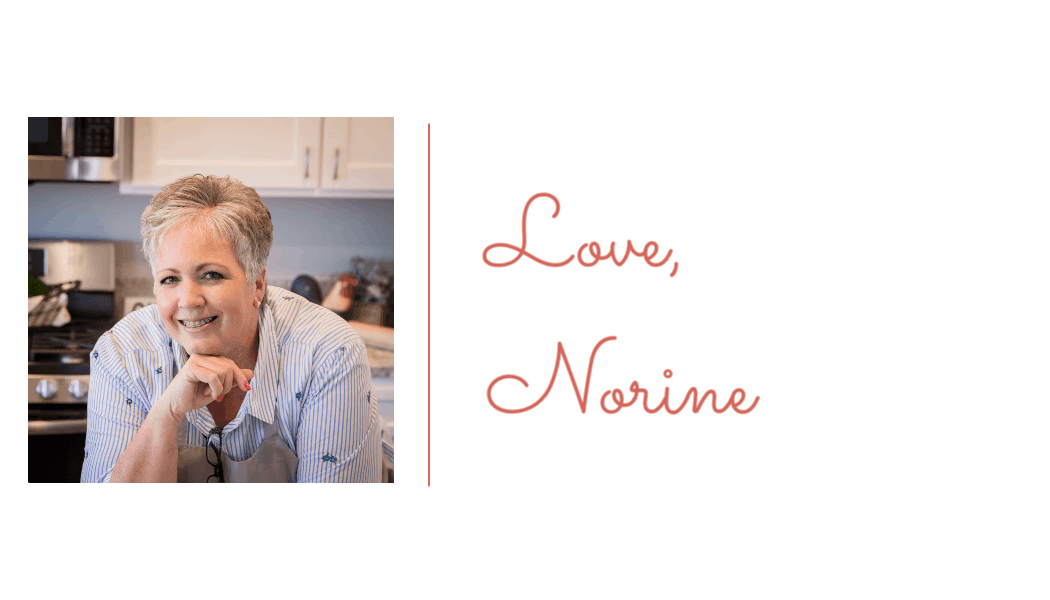 Yield: 24-30 cookies
Pumpkin Sugar Cookies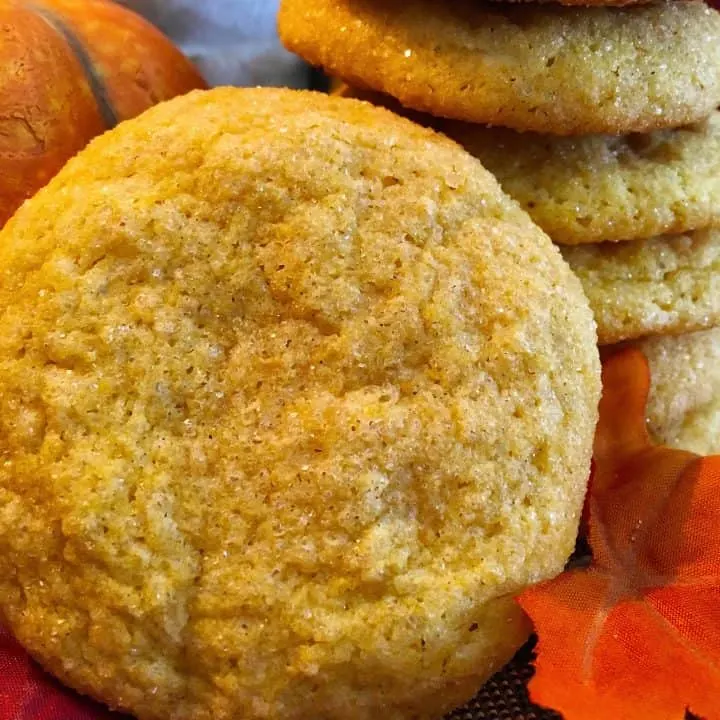 A light and fluffy, melt in your mouth sugar cookie that reminds you of a pumpkin spiced snickerdoodle. Super easy to make and delightfully yummy!
Ingredients
1 1/2 cups sugar
2 1/2 cups all purpose flour
1/2 tsp baking powder
1/2 tsp salt
1/2 tsp cinnamon
1 3/4 sticks butter or 14 TBSPS butter
2 tsps vanillia extract
1 egg yolk
1/2 cup 100% pure pumpkin puree
Spiced sugar for rolling
3/4 cup sugar
1/2 tsp cinnamon
1/4 tsp pumpkin pie spice
Instructions
In a large bowl, whisk together the flour, baking powder, salt, and cinnamon. Set aside.
With your mixer on medium, mix together the butter and sugar until light and fluffy.
Mix in the egg yolk, then vanilla, then pumpkin until well combined.
Slowly mix in the flour mixture until well combine, with your mixer set to low. Scrape down the paddle and the sides of the bowl as necessary.
Preheat your oven to 350 degrees and refrigerate the cookie dough for 20 minutes.
In a separate bowl mix together the sugar, cinnamon and pumpkin pie spice.
Roll the dough into one inch sized balls. Roll in sugar. Place on a parchment lined baking sheet or silicon mat and press down slightly. Space the cookies about two inches apart.
Bake for 10 minutes, rotating the pan halfway through the baking.
Let cool on the pan for about 2-3 minutes before moving to your cooling rack to cool completely.
Recommended Products
As an Amazon Associate and member of other affiliate programs, I earn from qualifying purchases.
Nutrition Information:
Yield:
12
Serving Size:
2 cookies
Amount Per Serving:
Calories:

486
Total Fat:

27g
Saturated Fat:

17g
Trans Fat:

1g
Unsaturated Fat:

8g
Cholesterol:

86mg
Sodium:

332mg
Carbohydrates:

59g
Fiber:

1g
Sugar:

38g
Protein:

3g