An Easy tender moist lemon cake with poppy seeds and a fresh lemon zest glaze. The perfect Spring dessert.
Lemon! One simple word, and your mouth begins to anticipate a flavor explosion!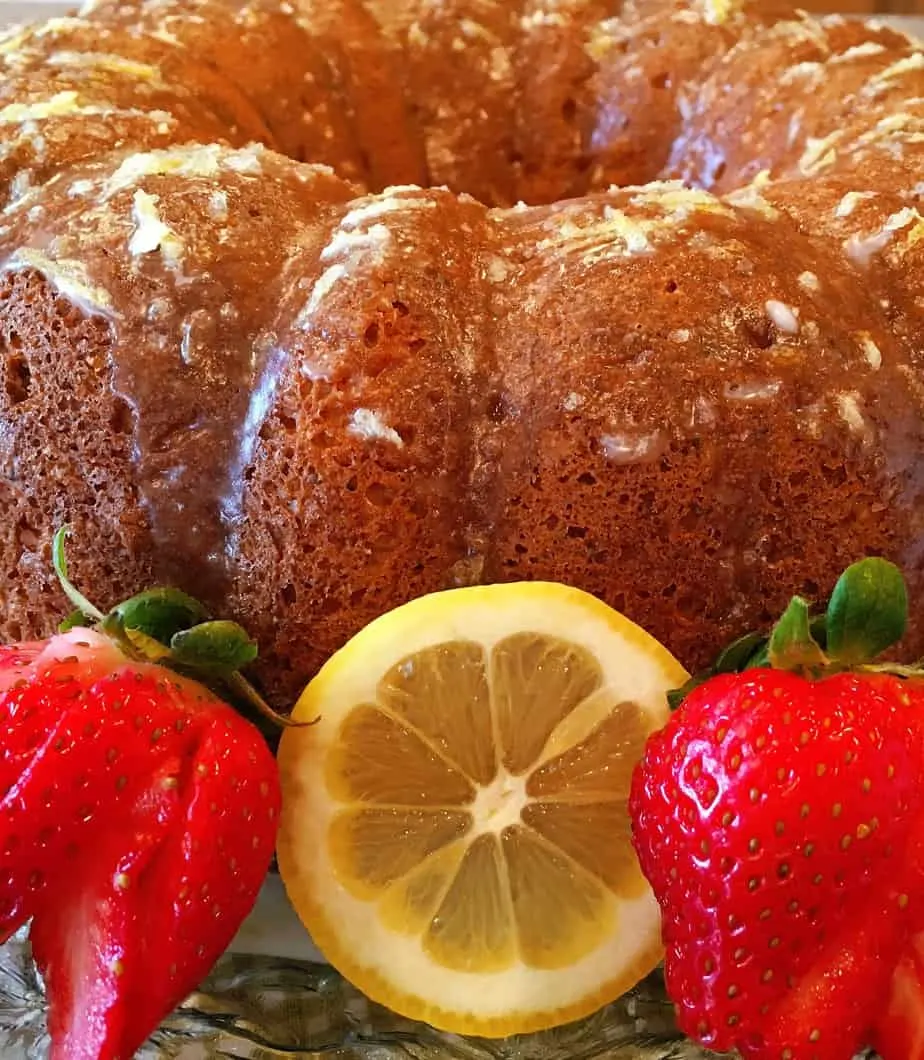 I love all things' lemon! The zing of tartness, the smell of fresh grated lemon zest, and the plump bright beautiful yellows! Sigh… I always have and… I expect that I always will. Unless something drastic happens like a tastebudectomy!?? YIKES! (Yes! I know that isn't a real word! It's the beginning of the week. I'm being creative!)
I have a feeling it is universal! This love of lemon. There are only 4.5 million flavors of lemonade, (o.k. maybe a slight exaggeration!), so I think I'm standing on some solid "lemony" ground here!
When it's spring I just automatically want lemon desserts! It's time to wake up those taste buds from a long winter of creamy soups, warm breads, apple pie, and pot roast! Something that will say "Hey there guys it's us…FRUIT… and we're baaaaack!"
This lemon poppy seed bundt cake with lemon zest glaze is just the thing! Not too sour, not too sweet. Goldilocks can finally end her quest for the perfect lemon cake because… this cake is "just right"!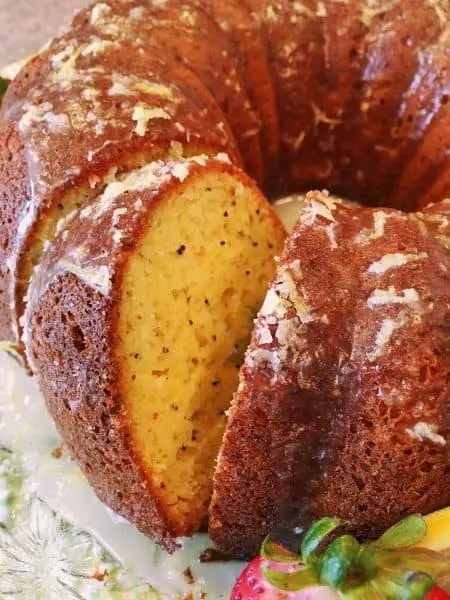 This recipe uses a cake mix to keep it simple! (Hooray for simple!)
It is a dense cake, so it has some depth and weight to it. Like a good coffee cake.
I love a moist dense cake that you can really sink your teeth into! A cake that is going to stick with you! (No! I'm not referring to your thighs or waist! We don't do that at Norine's Nest! No, no, no!) I mean, a slice of cake that can see you through mid-morning or late afternoon tea, until lunch or dinner!
That reminds me… (time for a memory cruise)… I have an Aunt whose mother was from England. When I was about 13 our family moved out to their farm. We lived with them while my Uncle and Dad built our new home.
I can still remember my Aunt having "tea" every afternoon around three. I think this lemon poppy seed bundt cake would be perfect for afternoon tea! Actually it's perfect anytime! Don't ya think?
I also think we need to implement afternoon tea! Even if you don't drink or like tea. I know I'd have mine with a Dr. Pepper! (Remember…judgment free zone here! Wink!)
When did life get too busy to take a "time-out" for ourselves? Hmmm?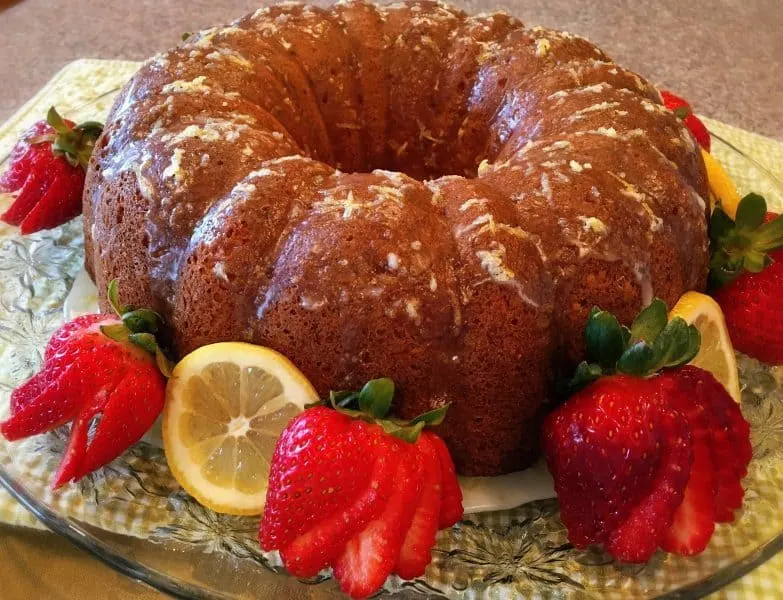 Well, there you have it. My kick-off to spring! The printable recipe is below. This is a super simple yummy cake. Wishing you lemony springtime dreams and wide awake taste buds! Let me know if you try this bundt cake. What's your favorite lemony dessert? I'd love to hear from you!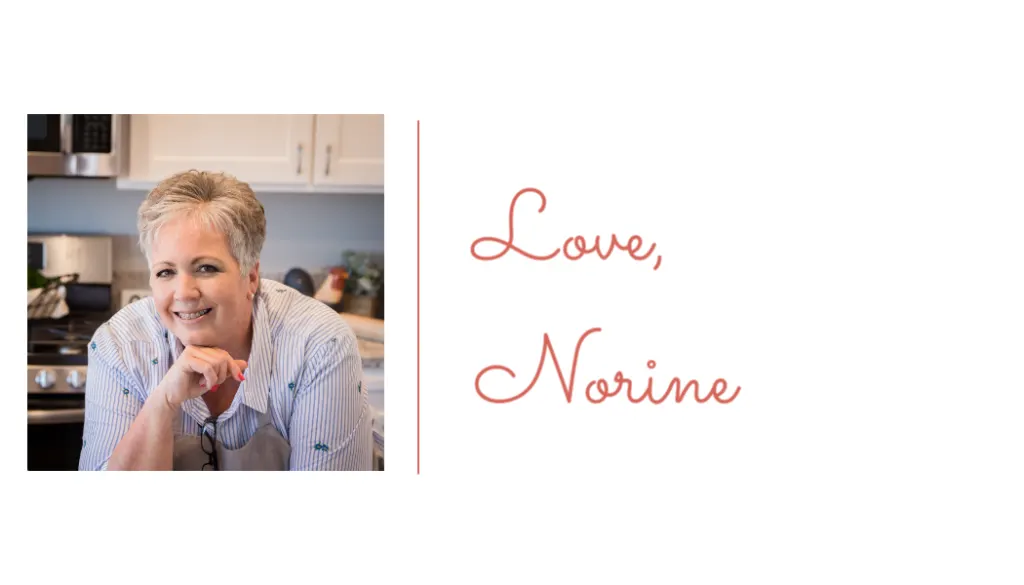 Yield: 12 servings
Lemon Poppy Seed Bundt Cake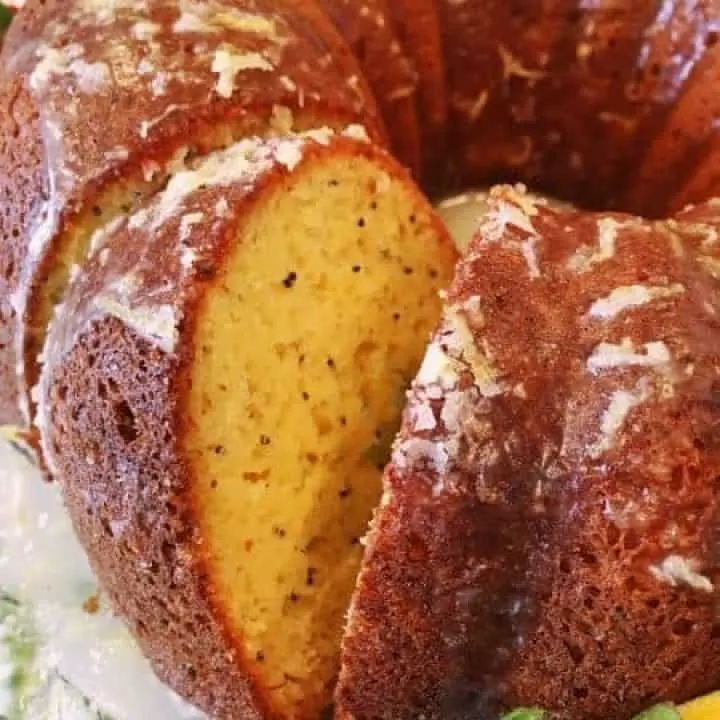 This is dense lemon poppy seed bundt cake full of flavor!
Ingredients
1 lemon cake mix
1 cup sour cream
1/2 cup vegetable oil
1/2 cup fresh lemon juice
4 large eggs
1 3.4 oz package lemon pudding
zest of one lemon
1 Tbsp poppy seeds
1/2 tsp lemon extract
Glaze
2 cups powder sugar
zest of 1 lemon
2 Tbsp Fresh lemon juice
Instructions
Preheat oven to 350 degrees. Grease and flour one bundt cake pan, or spray with Bakers Joy.
In the mixing bowl of your electric mixer place the cake mix, pudding, oil, sour cream and lemon juice. Mix on medium speed until well blended. Add eggs one at a time until incorporated. Scraping the bowl as needed. Stir in the poppy seeds,lemon extract, and lemon zest.
Pour cake mix into prepared Bundt pan and place on the center rack of the oven. Bake for 40-50 minutes. Check by lightly pushing on cake. If it springs back it is done. Remove from oven and allow to cool 10-15 minutes. Invert cake onto cake plate. Poke cake with a fork or bamboo skewer down the sides of cake and along the top. (This will allow the glaze to seep into the cake when it is spooned over the cake.)
Glaze
In a small bowl combine powder sugar, lemon zest and fresh lemon juice with a wire whisk, until well blended. Using a spoon, while the cake is still warm, carefully spoon glaze over the top of the cake allowing it to run down the sides and into the holes. Allow to completely cool. Garnish with fresh fruit and serve.

Nutrition Information:
Yield:
12
Serving Size:
1 slice
Amount Per Serving:
Calories:

457
Total Fat:

17g
Saturated Fat:

4g
Trans Fat:

0g
Unsaturated Fat:

11g
Cholesterol:

74mg
Sodium:

376mg
Carbohydrates:

75g
Fiber:

1g
Sugar:

54g
Protein:

5g
Norine's Nest in no way provides any warranty, express or implied, towards the content of recipes in this website. It is the reader's responsibility to determine the value and quality of any recipe or instructions provided for food preparation and to determine the nutritional value, if any, and safety of the preparation instructions.