Soft and chewy chocolate chip cookies with little bits of caramel and salt all come together to create this favorite cookie. Salted Caramel Chocolate Chip Pecan Cookie!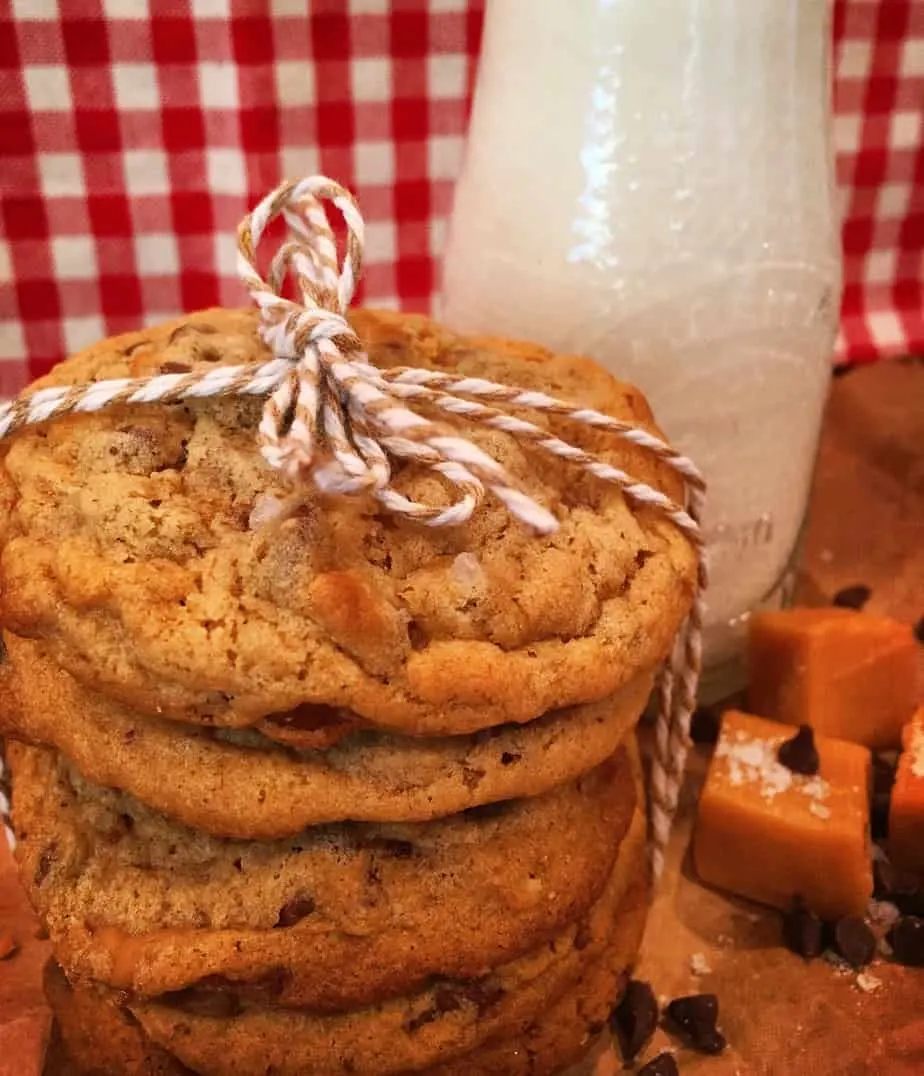 Raindrops on roses, and whiskers on kittens, bright copper kettles and warm woolen mittens! Salted Caramel Chocolate Chip Pecan Cookies tied up with strings…these are a few of my favorite things!
Whew! That was a mouth full, but let me tell y'all something…if Julie Andrews had taken a bite of one of these babies, it would totally explain the whole singing and twirling with joy in a wind storm on a mountain top! Wowser!
Last week I had this idea to take my basic amazing chocolate chip cookie recipe and add those wonderful little Kraft caramel bits, some coarsely chopped pecans, and sprinkle them with little coarse salt. Creating a "Salted Caramel Chocolate Chip Cookie".
Now I know there's a Salted Caramel overload going on, but rightly so! Not since jelly joined peanut butter has there been a better pairing! There is just something about a little sharp bite of salt with that creamy caramel. It's divine!
Sometimes I have idea's and they are epic fails! EPIC FAILS! It happens…a lot! It's just part of being a baker/cook. Other times I have idea's, and they are and EPIC WIN! This was a WIN! A Gigantic WIN! I'm so happy it turned out how I had hoped!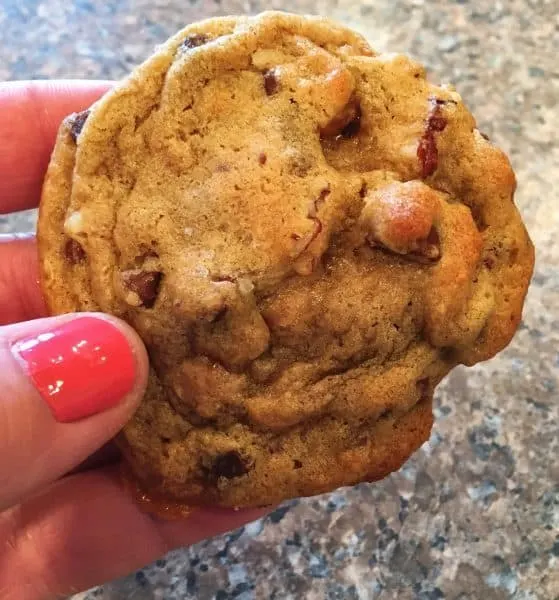 How To Make Salted Caramel Chocolate Chip Cookies
This recipe makes a LOT of cookies! 72 cookies! (See why I had to call in reinforcements?!) I generally only do half of this recipe, but I knew I would be "sharing" (wink, wink) these…(that is such a lie)…so I went with the regular recipe! (I wish I even felt a twinge of guilt for all the cookie consuming I've done in the last 36 hours…nope not one bit!)
I did not add the caramel bits until after all the rest of the dough was blended together!
Cream together your butter and sugars. Once nice and fluffy, add your eggs and vanilla. Next add in your dry ingredients. The flour, baking soda, then the secret ingredient…dry instant pudding! The pudding is going to make these cookies extra chewy and soft! Next add in your chocolate chips and your coarsely chopped nuts.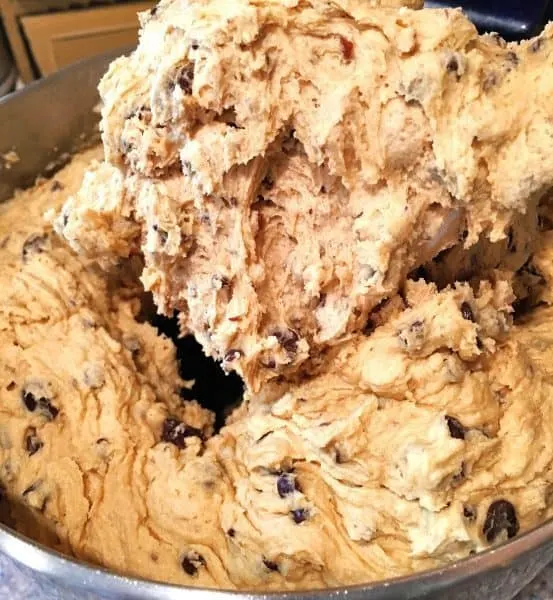 After the dough is all mixed add in the caramel bits.
Tip: You can find them on the baking aisle by the chocolate chips. I stirred them in with a big wooden spoon, huffing and puffing, making sure they were well blended in. You may have to call Superman for this task! I was getting a real work out!
How To bake Salted Caramel Chocolate Chip Cookies with Pecans
Preheat your oven to 350 degrees.
Line your baking sheet with parchment paper or silicone baking sheets.
Tip: You may want to use parchment paper as the caramel in these cookies melts and gets a little sticky. Clean up was a breeze just tossing the parchment paper away. I was able to use the same sheet for every batch.
Using a cookie scoop, place a scoop of the cookie dough onto the parchment paper and then sprinkle with coarse salt.
Tip: I had very coarse salt, coarser than I actually wanted, so I placed it in a plastic bag and used my meat mallet to beat it down to smaller crystals. It worked like a charm. Don't go crazy with the salt, but do make sure you have a good sprinkling. You want to taste that bite of salt! It makes the cookie, trust me! My first batch Mars informed me didn't have enough salt! So I went back to the "salt table" and added more the next time.
Pop into preheated oven and bake for 10–12 minutes switching cooking racks half was through. Set your timer for 5 minutes and then switch cookie trays from top to bottom and bottom to top. You'll end up with evenly baked cookies every single time…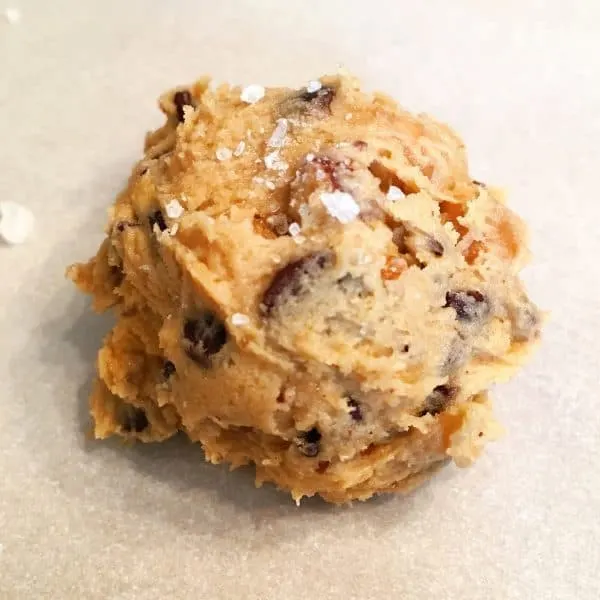 Just like these! I did have a few cookies where the caramel was melting out from the sides. This was a really easy fix! I just used a butter knife to gently push it back into the cookie making them round again. Worked like a charm every time.
You'll want to let these cool for a little bit. The caramel in them makes them softer than a normal cookie, and they will want to fall apart if you try to move them too soon. Allow them to cool for about 5 minutes then move them.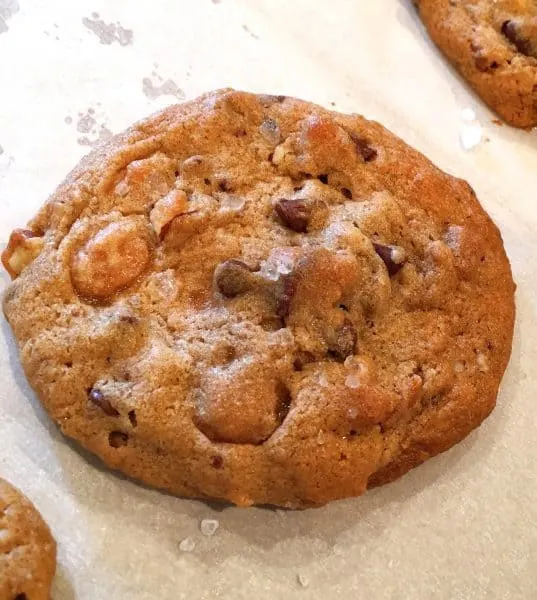 Once they have cooled move them onto your cooling rack and allow them to finish cooling. (Yeah! Good Luck with that! Mars and I were seriously doing the "hot cookie-melted caramel in the mouth" dance around the kitchen because they smelled and looked too good to wait! It was totally worth it! Lol)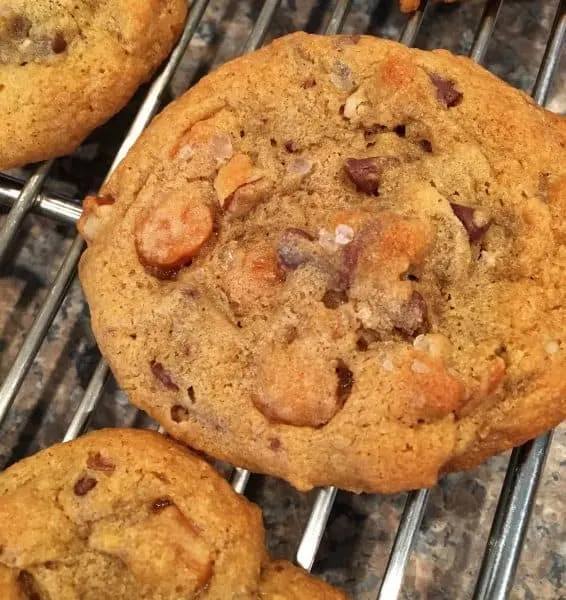 There you have it! Salted Caramel Chocolate Chip Pecan Cookies. In my humble opinion the very best cookie I have ever made! EVER! I've made a lot of cookies in my day! Even Mars and my friend would agree that these are pretty amazing cookies!
It's like a cookie addicts dream! They are so easy to make, so delectably rich and gooey, with just enough crunch around the edges to make them absolutely perfect! You have got to try these cookies!
I promise you won't be disappointed. Just don't hate me when you can't stop eating them, or you have to wear your sweatpants for a few days after! Completely worth the sacrifice! Be sure to have lots of cold milk on hand! Yum!
Great Cookie Recipes
Have a Great Day! Happy Nesting!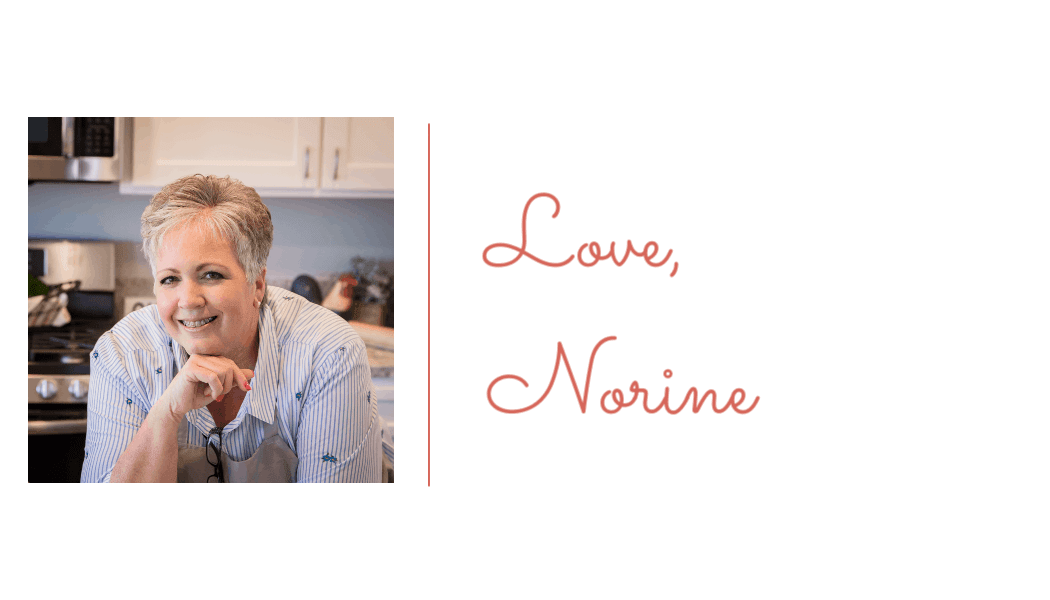 Yield: 72 cookies
Salted Caramel Chocolate Chip Pecan Cookies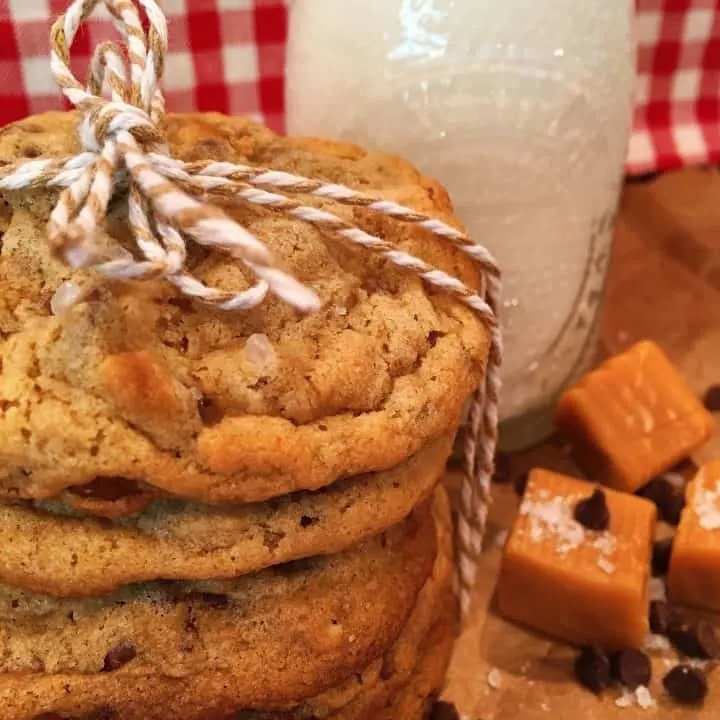 Salted Caramel Chocolate Chip Pecan Cookies are delectably rich and gooey. Packed with caramel, chocolate, nuts and sprinkled with salt they are like a cookie candy bar! The BEST cookie you will EVER have!
Inactive Time
1 hour
13 minutes
Total Time
1 hour
40 minutes
Ingredients
2 cups butter, softened
1 1/2 cups packed brown sugar
1/2 cup white sugar
4 eggs
2 teaspoons vanilla extract
4 1/2 cups all-purpose flour
2 teaspoons baking soda
2 (3.4 ounce) packages instant vanilla pudding mix
3 cups semisweet chocolate chips
1 cups mini-semisweet chocolate chips
2 cups coarsely chopped pecans
1 1/2 bags Kraft caramel bits
coarse salt
Instructions
Preheat oven to 350 degrees. In a large bowl, or in your mixer, cream together butter, brown sugar, and white sugar. Beat in the eggs one at a time. Add in the vanilla. Blend in the flour, baking soda, and vanilla instant pudding mixes. Finally mix in the chocolate chips and nuts. Stir in the caramel baking bits.
Drop cookies by rounded spoonfuls onto parchment lined cookie sheets. Sprinkle with coarse salt.
Bake for 10 - 12 minutes. Rotating cookie sheets on oven racks half way through baking time. Edges should be golden brown.
Remove from oven allow to cool for 5 minutes. Push any "leaking" caramel back towards the cookie with a metal butter knife.
Place cookies on cooling rack. Store in air tight container or zip lock bag.
Recommended Products
As an Amazon Associate and member of other affiliate programs, I earn from qualifying purchases.
Nutrition Information:
Yield:
36
Serving Size:
2 cookies
Amount Per Serving:
Calories:

344
Total Fat:

21g
Saturated Fat:

10g
Trans Fat:

0g
Unsaturated Fat:

9g
Cholesterol:

48mg
Sodium:

225mg
Carbohydrates:

39g
Fiber:

2g
Sugar:

25g
Protein:

4g