Marinated Tender Juicy Chili Rubbed Pork Tenderloin grilled and brushed with the most amazing Apricot Cilantro Glaze!
Let's talk pork!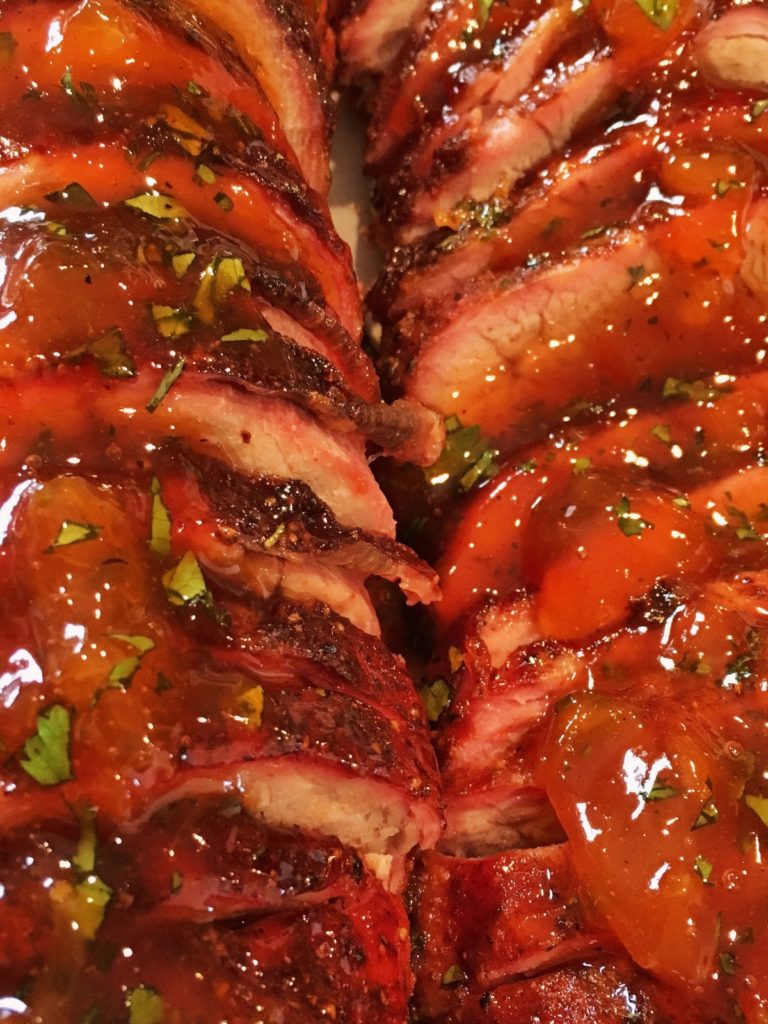 It's finally grilling season here in cold country. I realize some of you can grill year round, but my "Grill Master" is not fond of standing in 6 inches of snow with a wind chill of 16! Not even for me! (Sad, I know!)
Thankfully those cold days are behind us (fingers crossed) and we are warming up. That means it's time to break out some of my favorite grilling recipes! This is hands down, one of the MOST AMAZING pork tenderloin recipes you will ever find! (Trust me! Pretty please!)
This dish is impressive enough for a dinner party yet, simple enough to make for a Sunday family dinner or, in my case Mother's day dinner! (Let's not open THAT can of worms!) Regardless, the results will be the same…rave reviews and not a slice left on your serving platter.
What is Pork Loin vs. Pork Tenderloin?
I want to be sure to stress this is a "Pork Tenderloin" NOT "Pork Loin". There is a difference. Pork Tenderloin and Pork Loin are not cut from the same part of the animal. In fact they even look different.
Pork tenderloin is thin and small.
Pork loin is wide enough that you can cut steak-like slices from it, like a boneless pork chop. In my humble opinion, pork tenderloin is the filet mignon of pork!
How To Make Pork Tenderloin in Chili Rub
The first step is to mix up the spices for the dry rub. It's super easy and quick! It's best if you can leave this rub on for at least 2 hours in the refrigerator. Overnight, even better!
When applying the rub just use a spoon to sprinkle it on. I always place a piece of plastic wrap underneath before I begin. It just allows all the rub to stay with the meat. Then I can flip it over, do the other side and roll it up! Easy peasy!
If you haven't already surmised this, I don't believe in complicating or over thinking recipes! My motto is "KISS". NO! Not the standard meaning! There are no stupid cooks. We are all just chef's in training!
No, my KISS is… "Keep it Simple Silly!" I think many recipes just over complicate. (Whew! There, I said it!) So, let's not do that! It just sucks all the joy out of cooking! (I feel so much better now!)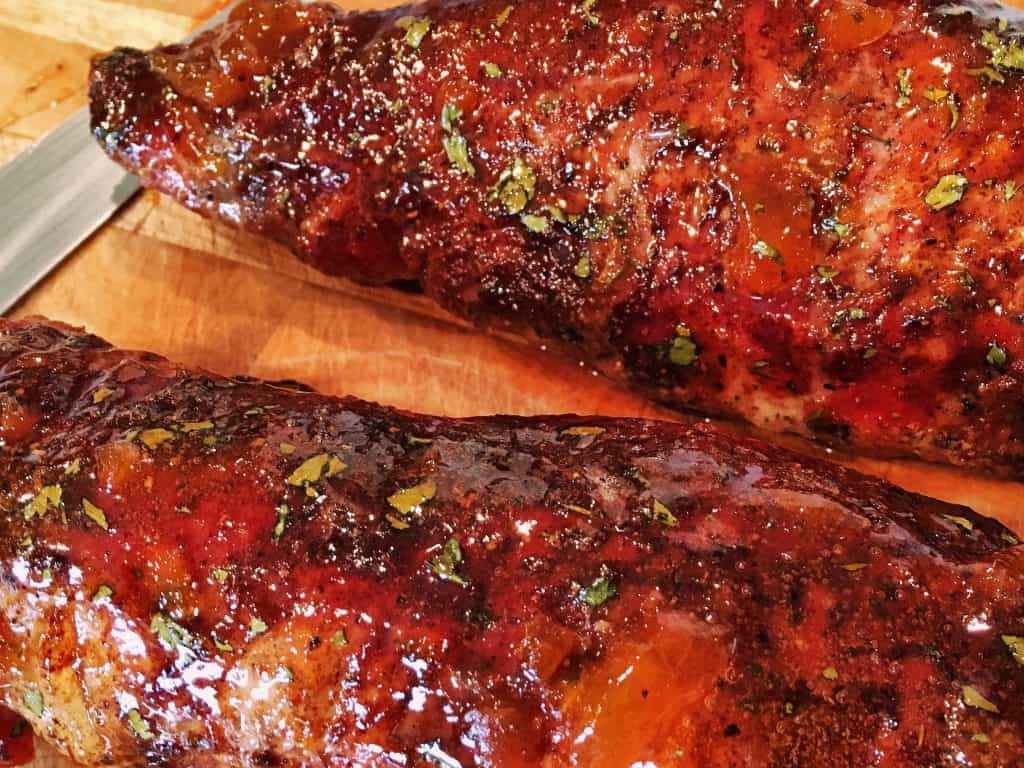 Yes, we will pause for a moment of silence!
Doesn't that look amazing?! I realize I said at the beginning of this post that this is a "grilling" recipe. Truth be told, it was raining here this past weekend so, I just threw mine in the oven.
If cooking the Pork Tenderloin in the oven cook it for about 30-35 minutes at 300 degrees and then follow the recipe by adding the glaze the last 4-5 minutes of cooking. It works beautifully. So if you don't want to grill you don't have to. No worries.
Truthfully, the cut of this meat is superb but, the GLAZE! This glaze is incredible! (You're wanting to stick your finger through the screen and sneak a lick? I thought so!)
You have to print off the recipe, if for no other reason, than for the glaze! It's THAT good! When it is finished cooking let your tenderloin rest for about 10 minutes. (Always let your meat rest, it's worked hard!)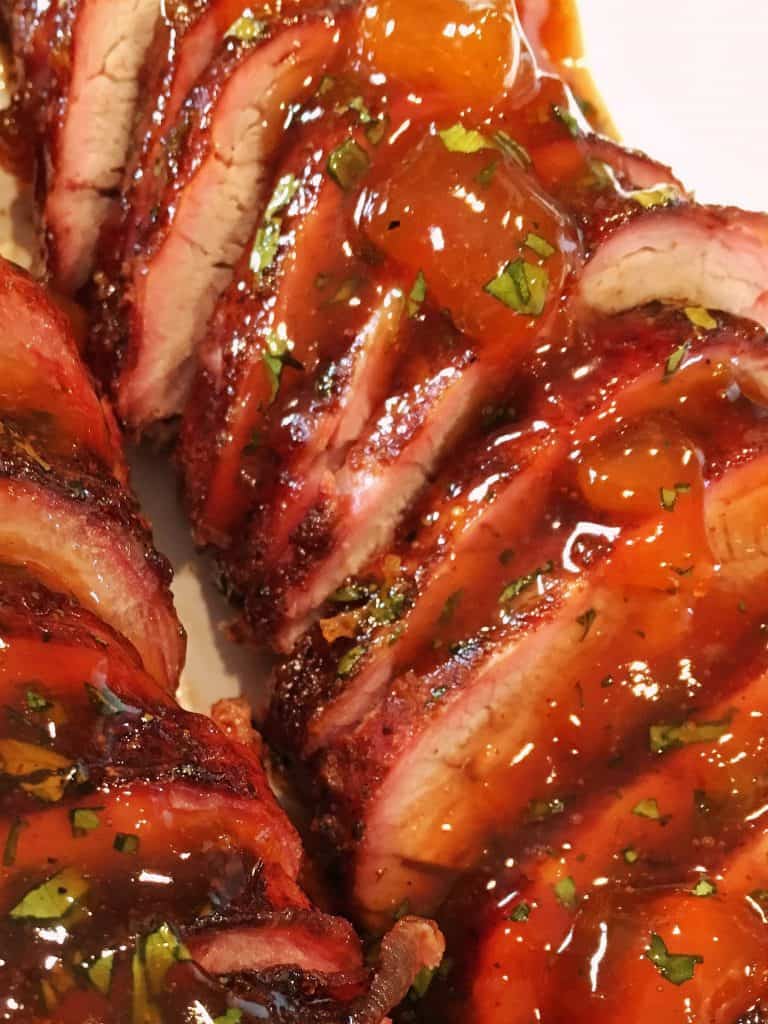 Once it has rested, slice the tenderloin thin.
Arrange on a serving platter and spoon additional glaze over the top of tenderloin before serving. Isn't that an impressive looking dish?!
This really is the best pork tenderloin recipe I have ever found. I love the tenderness of the cut of meat. The blend of flavors is outstanding. From the rub to the apricot glaze with it's hint of barbecue sauce and fresh cilantro. It's so YUMMY!
I've included the printable recipe below. If you like this recipe and would like more please sign up for our email notifications in the side bar.
*Recipe adapted from allrecipes.com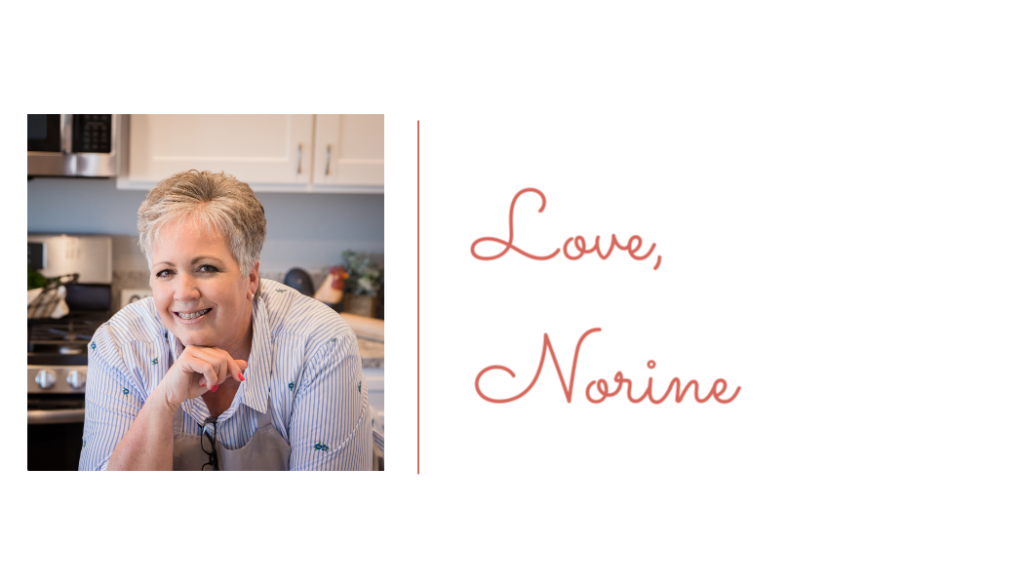 Yield: 8 servings
Chili Rubbed Pork Tenderloin with Apricot Glaze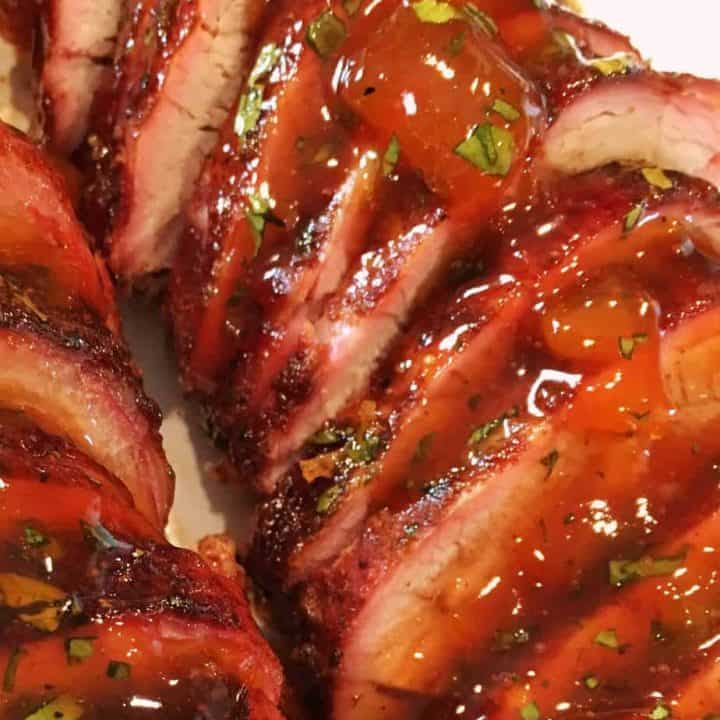 "Prepare the dry rub in advance and store in a cool dry place in an airtight container. The apricot glaze can also be made ahead of time and refrigerated until you are ready to use it"
Total Time
2 hours
45 minutes
Ingredients
2 (1 pound) pork tenderloins
Spice Rub:
1/2 tablespoon chili powder
1 tablespoon garlic powder
1/2 tablespoon sugar
1 teaspoon salt
1/2 teaspoon ground black pepper
Glaze:
1 1/2 cups apricot preserves
1/2 cup barbecue sauce
1/2 teaspoon ground ginger
1/2 teaspoons garlic powder
1/4 teaspoon hot sauce
1 tablespoons chopped cilantro
1 lime, juiced
Instructions
Place chili powder, garlic powder, sugar, salt and pepper in a small bowl; stir to blend.Rub spice mixture onto pork tenderloins. Wrap in plastic wrap and refrigerate for 2 - 24 hours.
Prior to grilling, melt apricot preserves in a sauce pan over medium heat. Remove pan from the heat and stir in remaining glaze ingredients. Place half of the glaze in a serving bowl and hold for service.
Prepare grill at medium-high heat. Grill pork tenderloins for 15-20 minutes, or until the internal temperature of the pork reaches 160 degrees F. on an instant read thermometer.
When approximately 4 minutes of cook time remains, brush the pork tenderloins with the apricot glaze remaining in the pan. Cook for 2 minutes, turn the pork tenderloins and brush glaze on other side. Cook for an additional 2 minutes. Remove pork from the grill and let set for about 5 minutes before slicing. Serve with reserved glaze.
Notes
Please note there is a minimum 2 hour refrigerator time for the dry rub. You can prepare the tenderloin the night before and allow to set up to 24 hours.
Nutrition Information:
Yield:
6
Serving Size:
6 slices
Amount Per Serving:
Calories:

290
Total Fat:

2g
Saturated Fat:

0g
Trans Fat:

0g
Unsaturated Fat:

1g
Cholesterol:

21mg
Sodium:

668mg
Carbohydrates:

64g
Fiber:

1g
Sugar:

44g
Protein:

9g
Norine's Nest in no way provides any warranty, express or implied, towards the content of recipes in this website. It is the reader's responsibility to determine the value and quality of any recipe or instructions provided for food preparation and to determine the nutritional value, if any, and safety of the preparation instructions.