This truly is THE BEST DARK CHOCOLATE CAKE with its moist layers of deep rich chocolate and creamy DARK CHOCOLATE BUTTERCREAM FROSTING that melts in your mouth! It's AMAZING!!!
Remember last summer when we went on Vacation to George Town? We took that cupcake tour, and stopped in at that little bakery…"Sprinkles"…and my life was forever changed!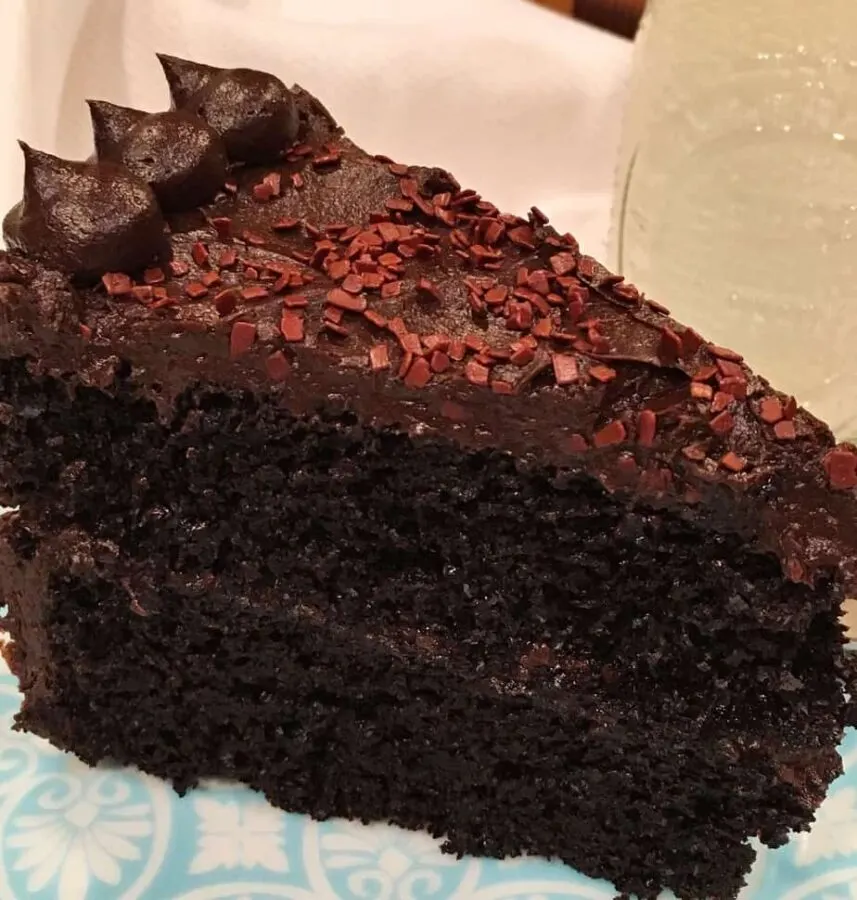 Yep… by ONE little EPIC mouth-watering Dark Chocolate Cup Cake with real chocolate sprinkles! (Hey…it doesn't take much for a complete life changing experience in my overwhelmingly exciting life!)
I spent the next few months…12 of them to be exact…trying to duplicate THAT cupcake!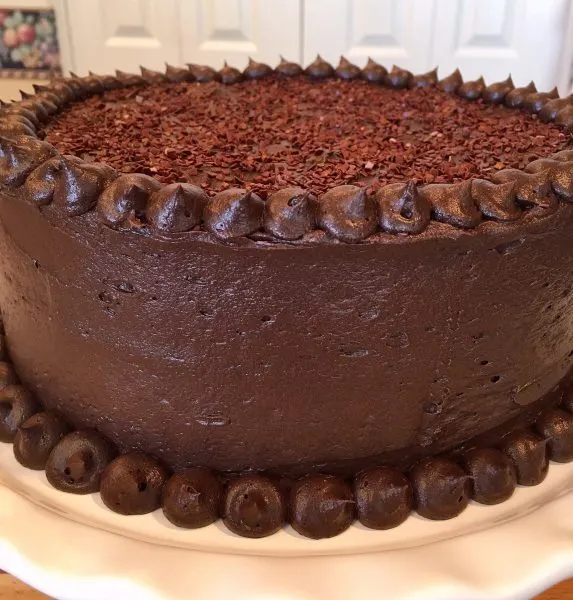 Last week, the cravings hit hard for that splendid cupcake….So…I dug down deep and decided to go one more round with that elusive Dark Chocolate Cake with Dark Buttercream Frosting! (Que the "Rocky" Theme Music!)
Hooray!!! Success! This is as close as it is going to get. (Do ya see me at the top of all those stairs, fist pumping the air? You shouldn't…I'm down on the third step gasping for my last few breaths of air! Let's keep it real here!)
It's a combination of two different recipes, neither of which I created, but when combined make the perfect Dark Chocolate Cake with Dark Buttercream Frosting! The cake is the original from the back of the Hershey's Cocoa powder box. This buttercream frosting is a recipe I tweaked and tweaked until I got the exact consistency I was looking for.
So let's get started….
How To Make Dark Chocolate Cake with Chocolate Buttercream Frosting
Preheat your oven to 350°. Grease and flour two 9 inch cake pans.
TIP: I'm going to share a little tip that I've shared before. I spray my pans with "Bakers Joy" which is a cooking spray and flour combination and then line the bottom of my pans with parchment paper! (Back in the day…I used to use Newspaper until the husband caught me and was convinced I was trying to slowly poison him! I'm assuming from the ink and not the "bad news stories"?)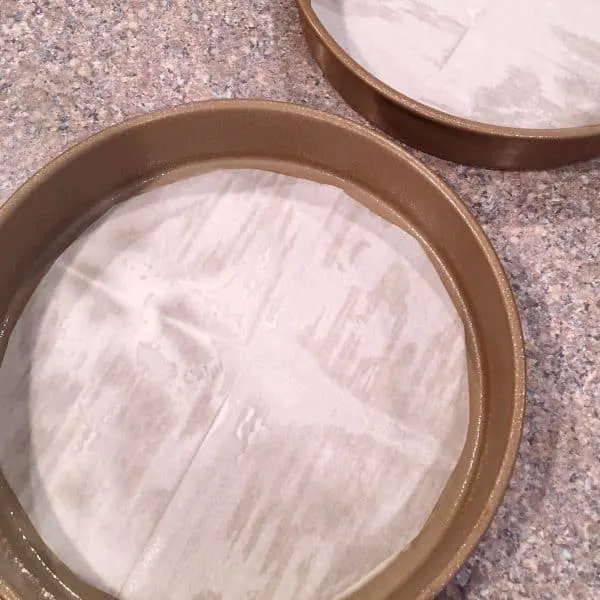 In the bowl of your mixer add sugar, flour, Hershey's Special Dark Unsweetened cocoa powder, baking soda, baking powder, and salt. You can find all the exact measurements below in the free printable recipe. You're gonna want to print this one out for your cookbooks!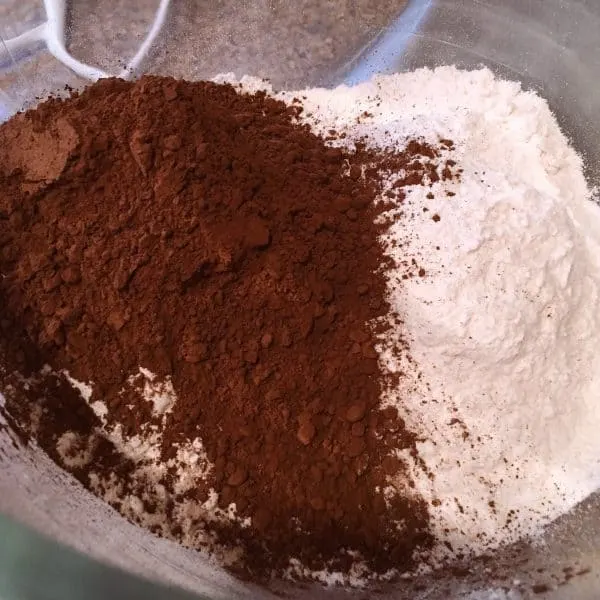 Use a whisk to combine all the dry ingredients.
TIP: This helps incorporate all the different elements.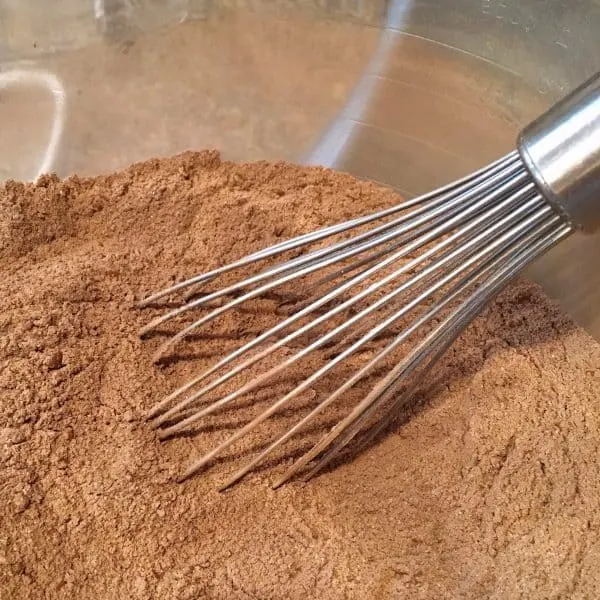 Next add 2 eggs, 1 cup of milk, 1/2 cup of vegetable oil, 2 teaspoons of vanilla extract, and one cup of boiling water.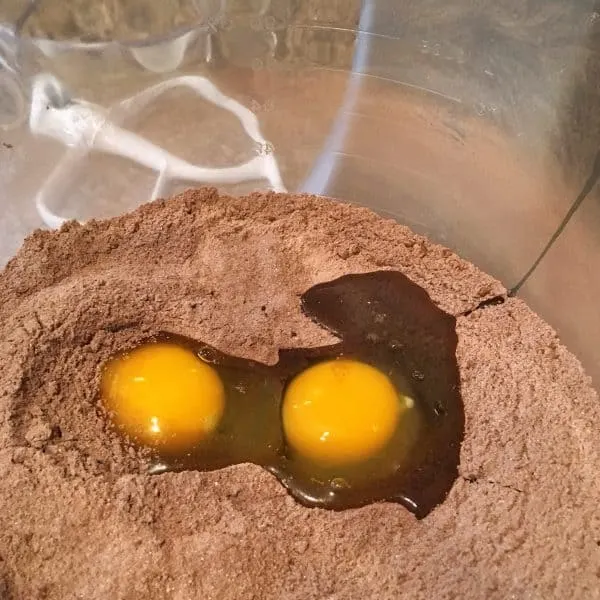 TIP: Did you know coffee brings out the flavor of chocolate? It's true. Coffee brings out the depth of cocoa powder. Now you don't have to use coffee. I buy the decaffeinated single servings and add it to a boiling cup of water. It will NOT make your cake taste like "Mocha". I promise.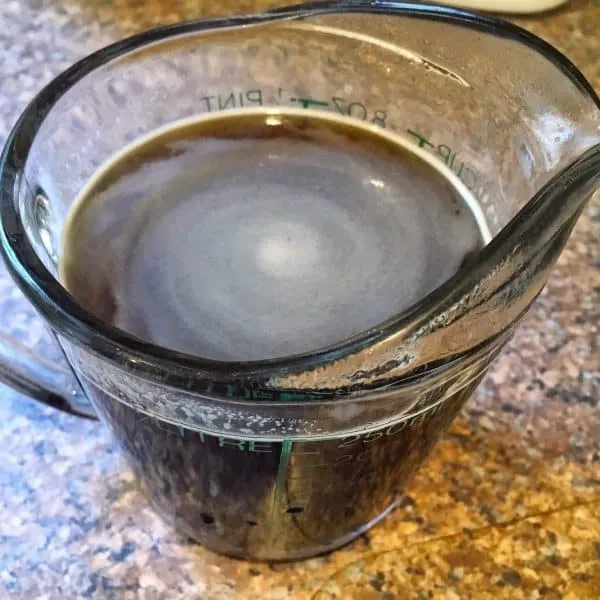 Add one cup of boiling hot water or coffee to the cake batter mixture.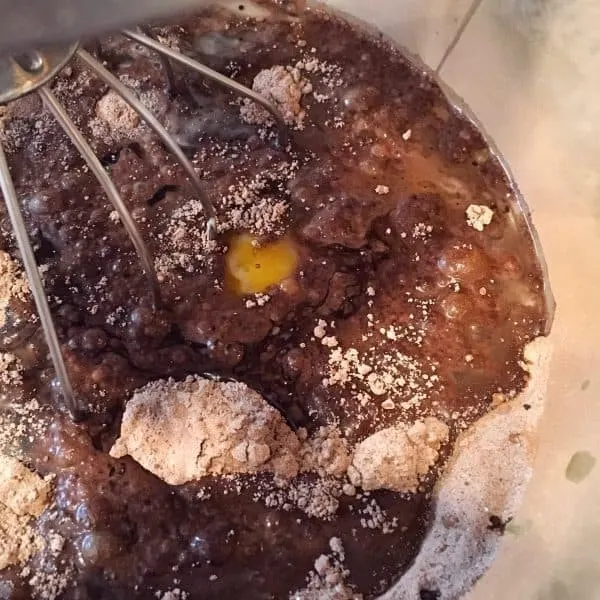 Mix on low-speed for 3 minutes until all ingredients are well incorporated. This will be a very wet batter. Do NOT let that scare you! I promise that wet cake batters make wonderfully moist cakes and they will rise.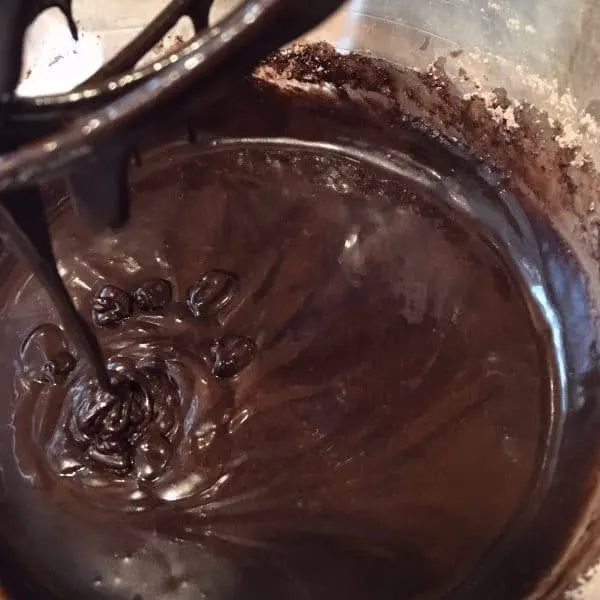 Pour evenly into prepared pans. Bake for 30-35 minutes in preheated 350° oven until toothpick inserted into center of cake comes out clean. I do want to caution that you not OVER bake this cake. Keep an eye on it.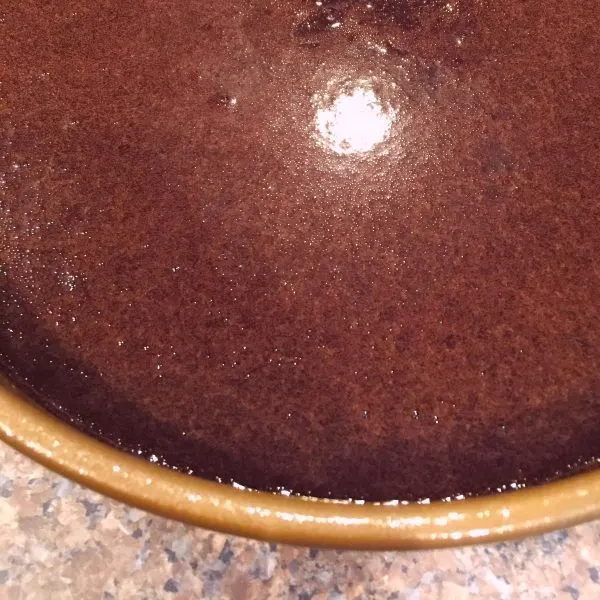 Remove baked cakes from oven and allow to cool for 10 minutes. Turn upside down onto a cooling rack and remove the parchment paper from the bottom of the cakes. (I wish someone could lay me out on a cooling rack this summer… and it would work! lol)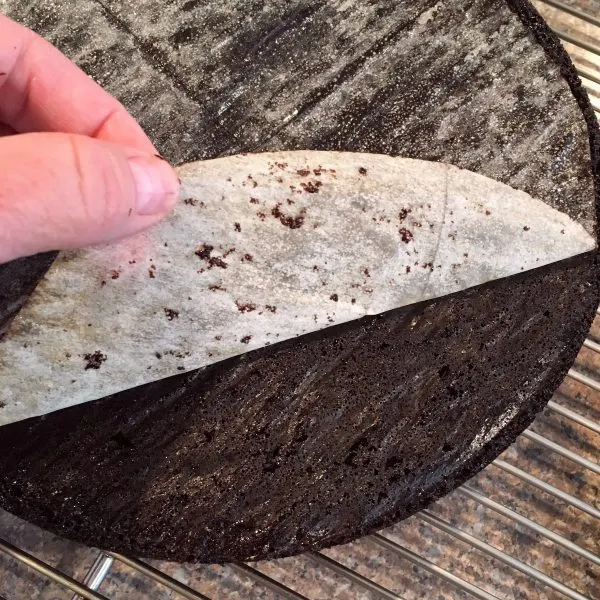 While the cakes are cooling let's make the scrumptious delectable Dark Chocolate Buttercream Frosting!
How To Make The BEST Chocolate Buttercream Frosting
This frosting is outstanding! Smooth and creamy! If you'll follow my steps you'll have the best frosting this side of the Mississippi! (I just wanted to prove I could spell Mississippi…that's all!)
In a fine mesh strainer, over a larger bowl, place 3/4 cups of unsweetened cocoa powder and 3/4 cups of Hershey's Special Dark Chocolate cocoa powder and 5 1/3 cups of powder sugar.
TIP: Gently shake through the mesh strainer. This will eliminate any lumps or clumps of the powder cocoa and sugar. Which will create a smoother frosting.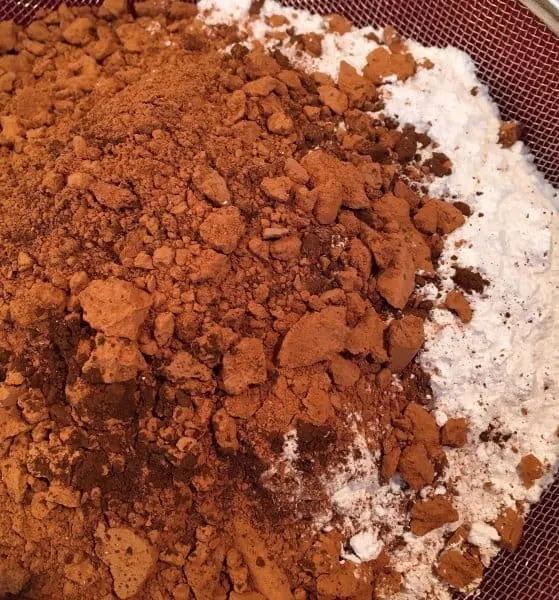 In the bowl of your mixer, with the paddle attachment, cream 3/4 cup of butter until light and fluffy.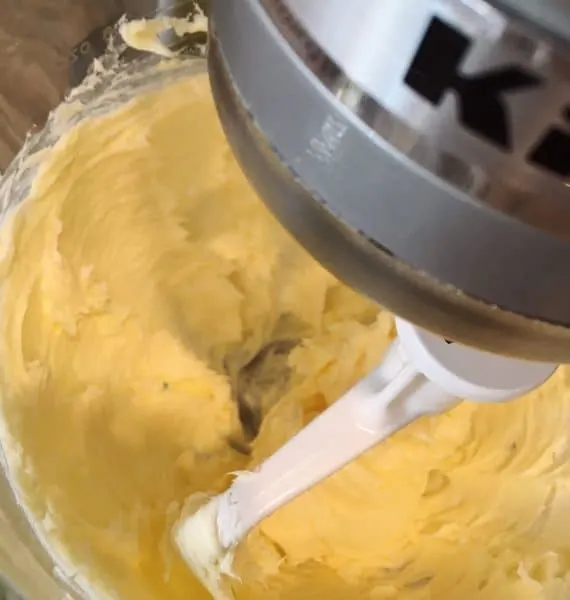 Add the sifted dry ingredients alternately with the milk and vanilla.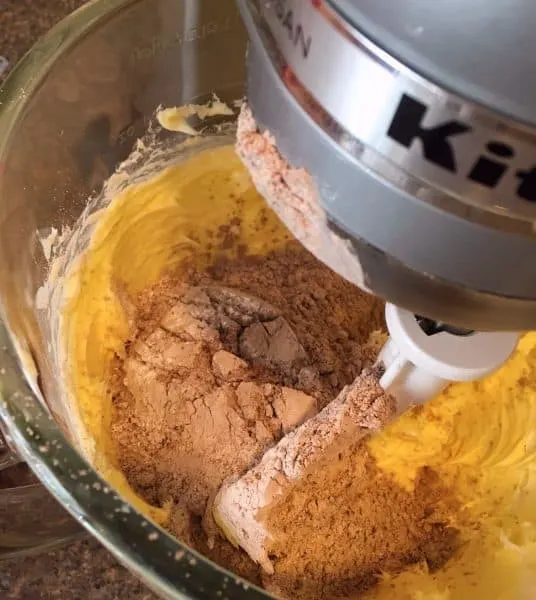 Beat until smooth and creamy and the desired spreading consistency.
Let's stop here for a second! I knew the minute this frosting came together that I had finally recreated that deep dark rich creamy frosting. It's perfect! I'll never make another chocolate frosting again. This is it!
I could have face planted it in this bowl… and I'm NOT a huge frosting fan! This stuff is addictive it's so good.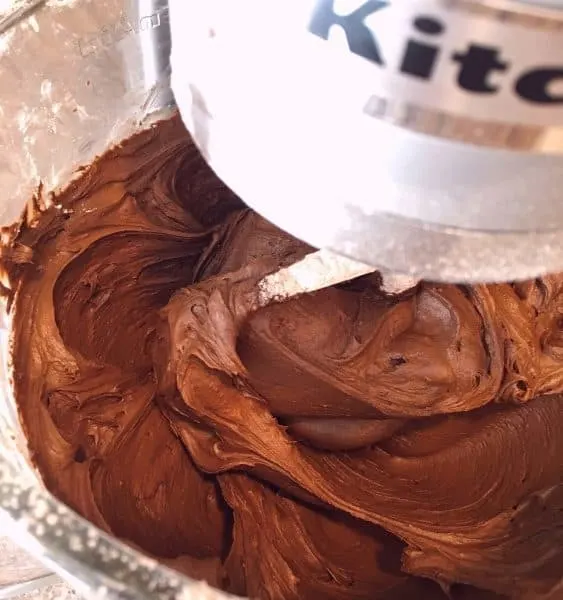 How To Frost A Two Layer Cake
Place one cake on the bottom of a cake plate. Spread a layer of frosting and top with the 2nd layer. (Don't fret over the frosting, you'll have plenty! You could even make a facial mask out of the leftovers…at least when you accidentally lick this one it will taste good!)
Note how nice and smooth the cake is? It's because you used parchment paper! It's great at controlling crumbs.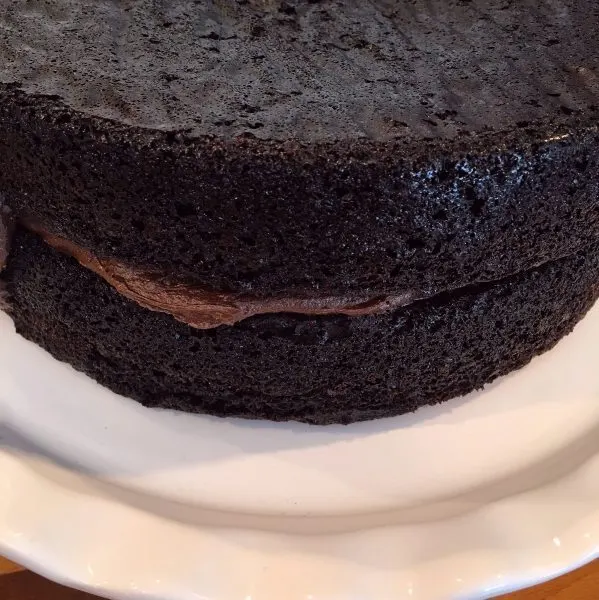 Start with the sides and frost with that scrumptious frosting. Go all the way around and then finish with the top. (Well you could stop half way…I don't want to stymie your creativity! I mean if you've eaten half the frosting and can only do half the cake…I get it! I'll support your story!)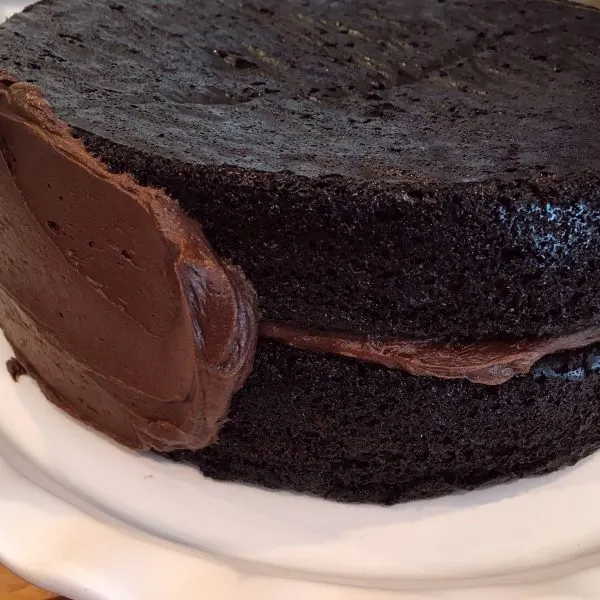 I wanted to "dress" this cake up with a little piped frosting around the bottom and top and finish it off with those amazing real chocolate sprinkles…just like the ones they use at "Sprinkle's"! (I may, or may not, have bought a $30 bag of real chocolate sprinkles trying to recreate that cupcake! Have I mentioned my insane need for perfectionism? Ugh!)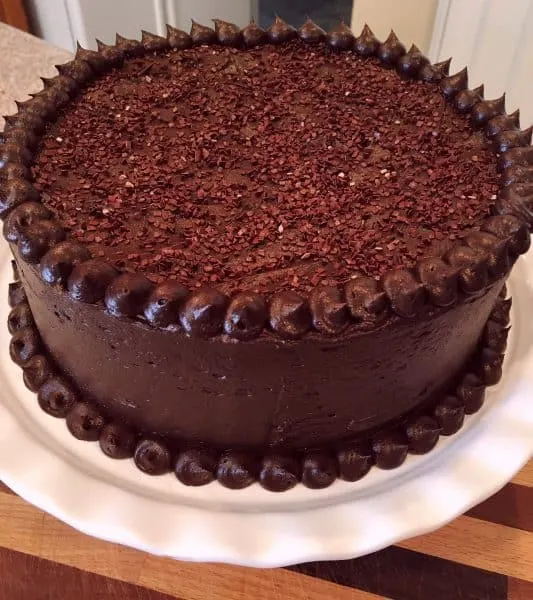 This cake is insanely good! It is so sinfully rich. Every forkful is a taste explosion of spectacular chocolate heavenly goodness! (Did I use enough adjectives in that sentence? I just read that adjectives are highly overused and don't add anything to a sentence! Well! Obviously not written by a food blogger! lol)
If they serve Chocolate Cake in Heaven…this is it!
I know what you're thinking? Is it really as moist as it looks? YES! It's the perfect consistency too. Not too dense and not to airy. Then there's the frosting! 2,000 Weight Watcher Points in one serving! You WIN! (The game is to collect the most points right? I got your back!)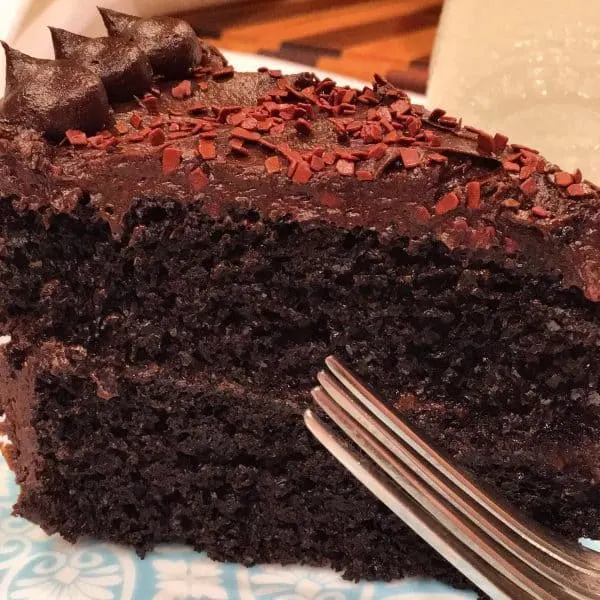 If you love chocolate cake and have been searching for the best recipe around…I hope you'll give this one a try. You won't be disappointed. It comes together easily and is better than any cake you'll find at any bakery. We all need a special "splurge" dessert every once and awhile! This is that dessert!
If you love this Dark Chocolate Cake, You might enjoy these other Cake Recipes
Thanks for visiting my Nest! I have more delicious fun recipes heading your way this week. Hope you'll drop back by and spend a little time with me.
I love hearing from you so please feel free to email me or drop a comment below. I'll get back to you. I care about the food you make for the chicks at your Nest. I am always happy to help when I can!
Have a GREAT day!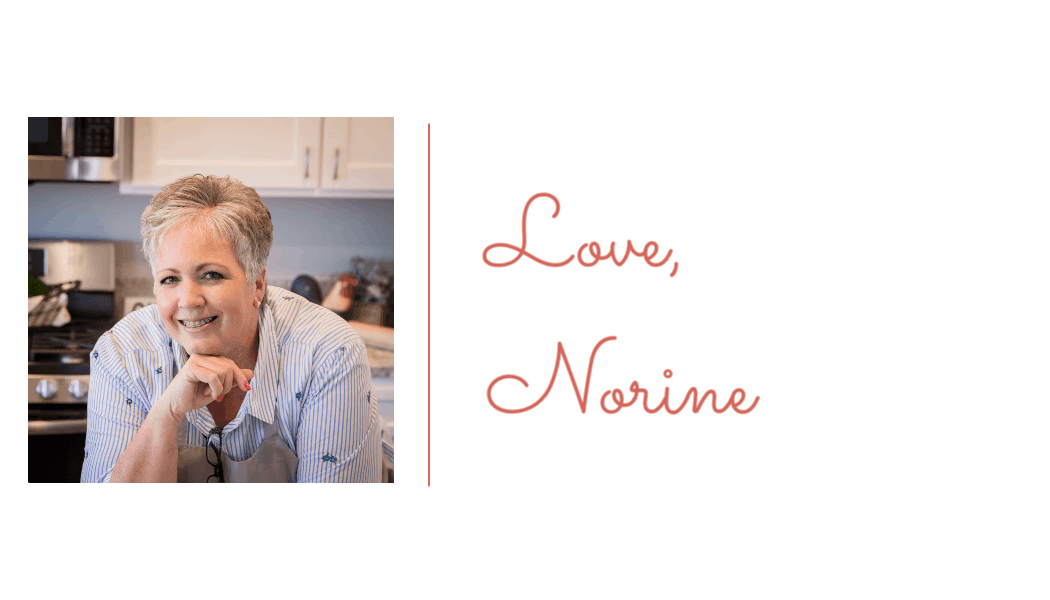 Yield: 10-12 servings
The Best Dark Chocolate Cake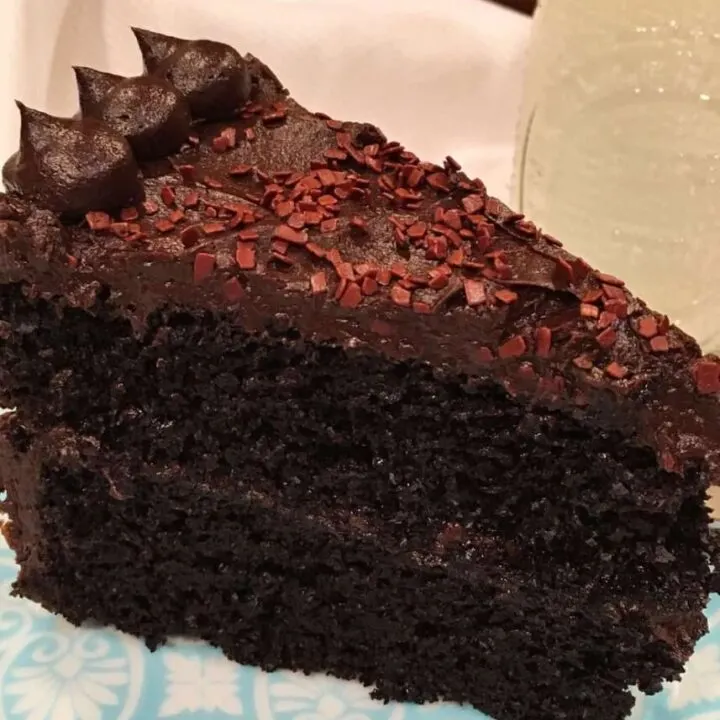 "A rich moist dark chocolate cake with an amazingly creamy smooth chocolate buttercream frosting. This is The BEST Chocolate Cake in the World!"
Additional Time
50 minutes
Total Time
1 hour
55 minutes
Ingredients
2 cups white sugar
1 3/4 cups flour
3/4 cup Hershey's Special Dark unsweetened cocoa powder
1 1/2 teaspoons baking soda
1 1/2 teaspoons baking powder
1 teaspoon salt
2 eggs
1 cup milk
1/2 cup vegetable oil
2 teaspoons vanilla extract
1 cup boiling water OR 1 cup hot decaf coffee
Frosting Ingredients
3/4 cup butter, room temperature
3/4 cup Hershey's Special Dark Chocolate unsweetened cocoa
3/4 cup unsweetened regular cocoa powder
5 1/2 cups of powder sugar
2/3 cup milk
1 teaspoon vanilla
Instructions
Preheat oven to 350 degrees F (175 degrees C). Grease and flour two 9 inch cake pans and place parchment paper in bottom of cake pan.
In a medium bowl, stir together the sugar, flour, cocoa, baking soda, baking powder and salt. Add the eggs, milk, oil and vanilla, mix for 3 minutes with an electric mixer. Add in the boiling water or hot decaf coffee. Combine for 1 minute on slow speed. The batter will be very wet. Pour evenly into the two prepared pans.
Bake for 30 to 35 minutes in the preheated oven, until a toothpick inserted comes out clean. Cool for 10 minutes before removing from pans to cool completely.
To make the frosting cream butter until light and fluffy. Sift the Cocoa powders and powder sugar in a separate bowl to remove any lumps. Stir in the cocoa and confectioners' sugar alternately with the milk and vanilla. Beat to a spreading consistency.
Frost the cooled cake. Cover the top of each layer with frosting place on cake plate. Frost the outside of the cake.
Recommended Products
As an Amazon Associate and member of other affiliate programs, I earn from qualifying purchases.
Nutrition Information:
Yield:
12
Serving Size:
1 piece of cake
Amount Per Serving:
Calories:

944
Total Fat:

32g
Saturated Fat:

14g
Trans Fat:

1g
Unsaturated Fat:

15g
Cholesterol:

66mg
Sodium:

525mg
Carbohydrates:

162g
Fiber:

4g
Sugar:

139g
Protein:

7g
Norine's Nest in no way provides any warranty, express or implied, towards the content of recipes in this website. It is the reader's responsibility to determine the value and quality of any recipe or instructions provided for food preparation and to determine the nutritional value, if any, and safety of the preparation instructions.