Copy Cat Cafe Rio Pinto Beans are so easy to make in your slow cooker and loaded with lots of flavor thanks to the chicken stock, cumin, and Salsa Verde!
I can still remember the first time I went to Café Rio! It was 1997 at the original location in St. George, Utah. Patricia Stanley, one of the original owners, would walk around greeting guests. She was a lovely woman.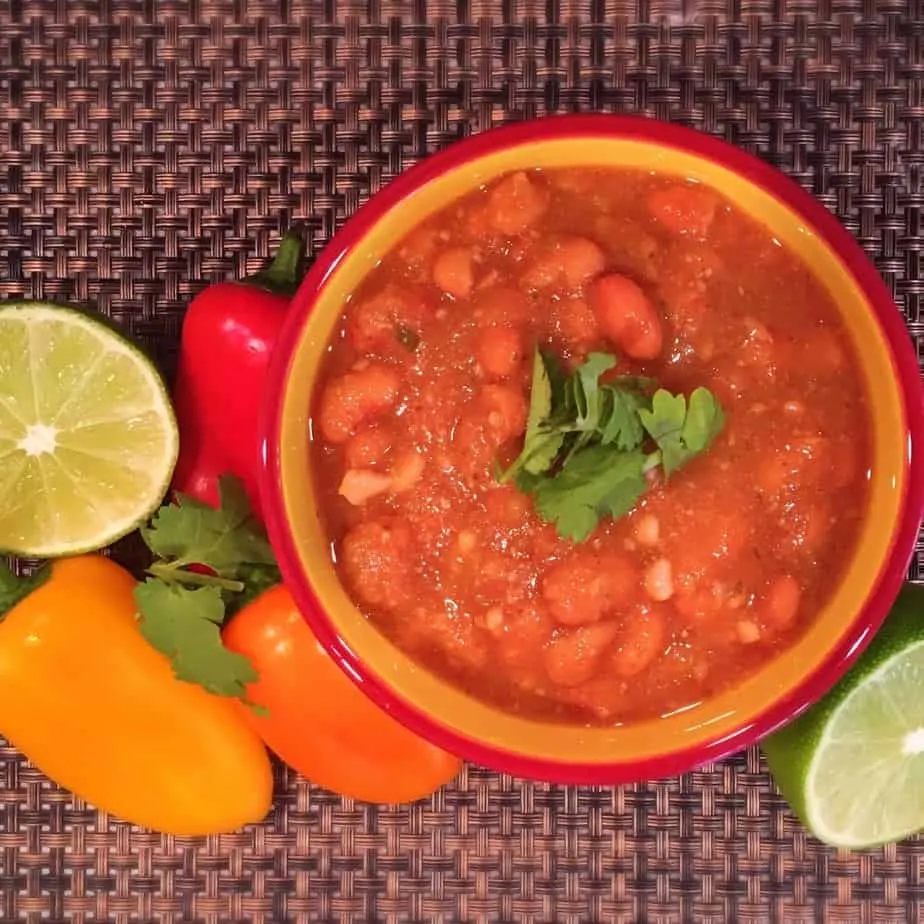 I'd never been to a restaurant with Fresh Mex and the smells were amazing. I could stand for hours watching the wonderful Hispanic women make their homemade flour tortillas and bake them on the rotating grill!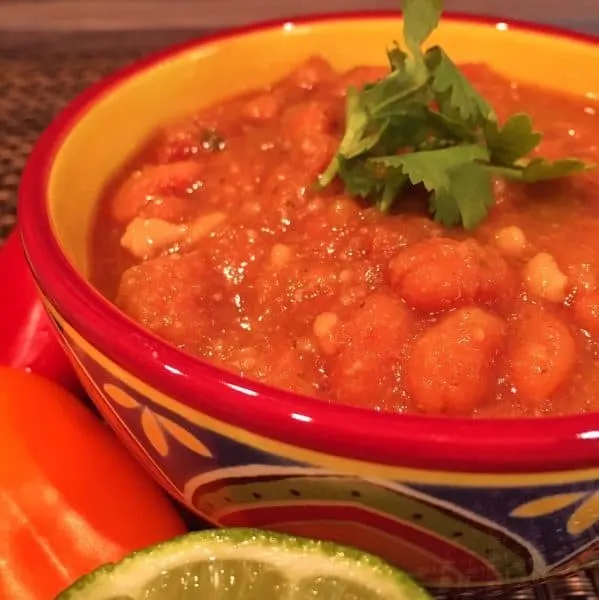 I love their food! So, when my daughter decided to do Café Rio for baby "R's" blessing day… I was happy to hop on board and help!
I was assigned beans (still trying to figure out if there was a subliminal message in that…lol) So I went to work recreating the delicious saucy beans from Café Rio and Costa Vida! I'm not going to lie to ya…I LOVE these beans! So wickedly delicious and full flavored!
How To Make Copy Cat Cafe Rio Beans
Start with two cans of Pinto Beans. Pour the beans into a strainer. Drain and Rinse well.
Note: I tripled this recipe…we were feeding the masses!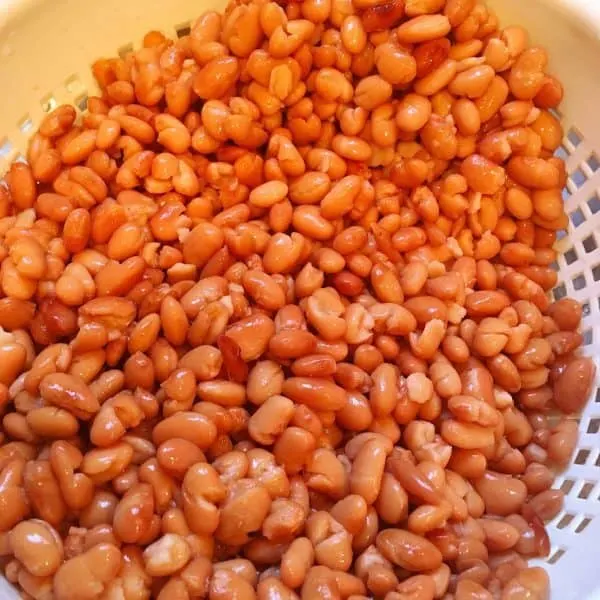 No! We are not bean counters! My Step-Father recently told us that there is a "magical" number of beans you can eat. 239! Because if you eat one more…wait for it...it's Too-Farty! (Bada-boom! Bada-bing! Ya gotta love Grandpa jokes! I'm here all week friends!)
Place rinsed beans in a slow cooker, add I can of chicken broth.
TIP: Chicken broth adds a wonderful base flavor! It's a great substitute for water in rice, potatoes, and beans.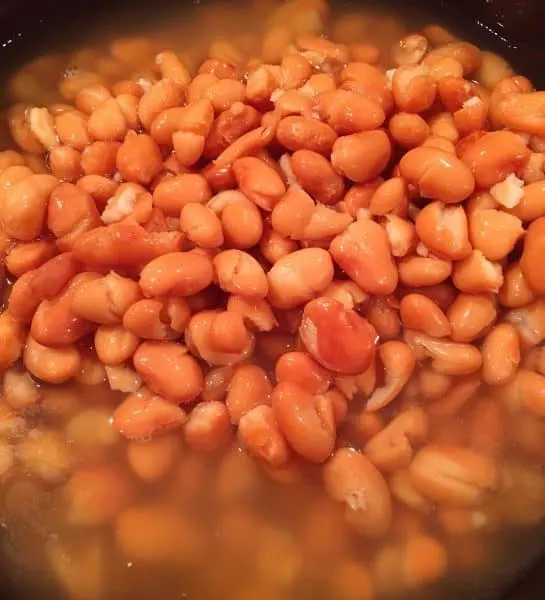 Add one 8 oz. can of tomato sauce. We just keep increasing the flavor…but wait…there's more! It's time to get our spice on!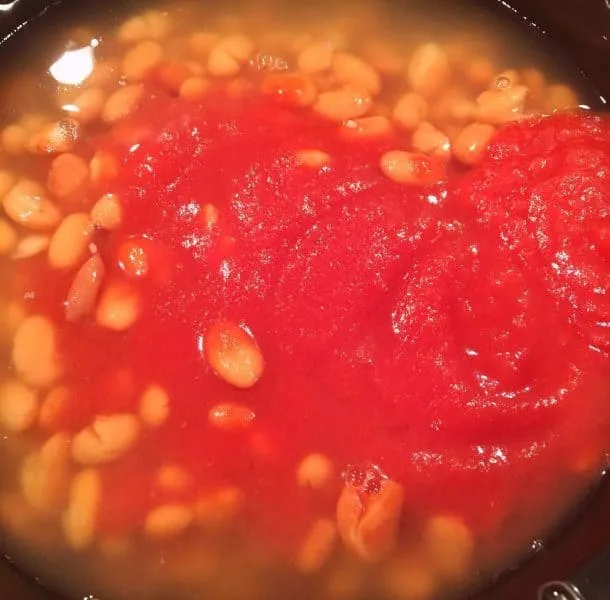 In a blender, or food processor, add 1 can (4 oz) of green chilies, 1/2 cup of Salsa Verde, 2 teaspoons cumin, and 3 cloves minced garlic.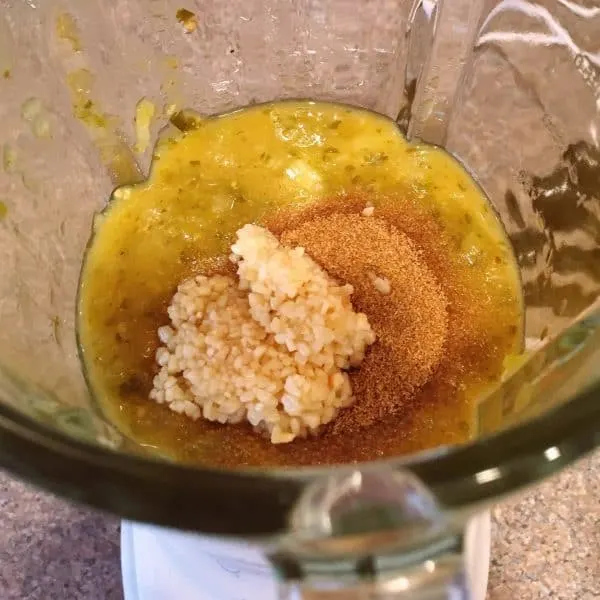 Blend well! That's right…zip and whip those ingredients together till they're nice and smooth! Maybe not super smooth, but chunky smoothy. (That's a new word for the books! Julia AND my High School English teacher just groaned! Lol)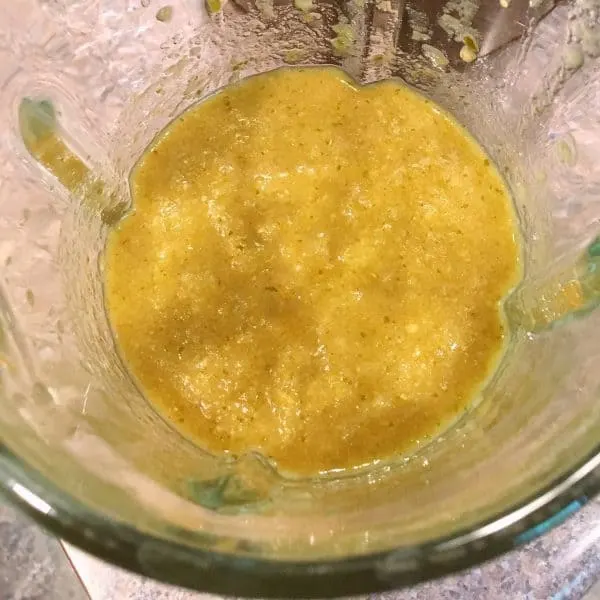 Add spicy mixture to the beans and stir.
Set crock pot on low and cook for 4–6 hours. Then just sit back, soak up the amazing aroma, and start planning all the delicious ways you'll serve these little pods of deliciousness!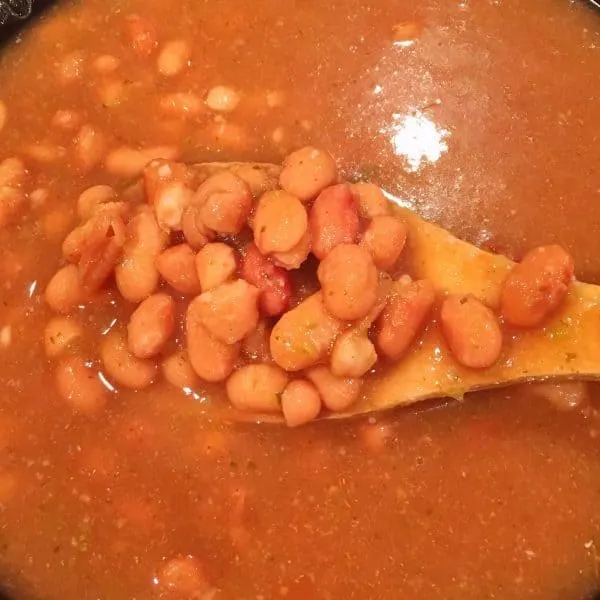 Here's a little secret! The longer these Copy Cat Cafe Rio Pinto Beans sit…even if they're in a container in your refrigerator….they become more flavorful! It's like magic…and you know what they say about beans? They're the magical fruit! "Toot-toot"!
Other Great Side Dish Recipes
These delicious sides go great with any Mexican dish you may be making.
Back to these amazing Copy Cat Cafe Rio Beans…these beans are so delicious! They're great as a side dish or wonderful in tacos, burritos, or on top of Nacho's! There's no end to the ways you can use these delicious Pinto Beans. You could even serve these with BBQ! They're wonderful.
Happy Nesting My Friends!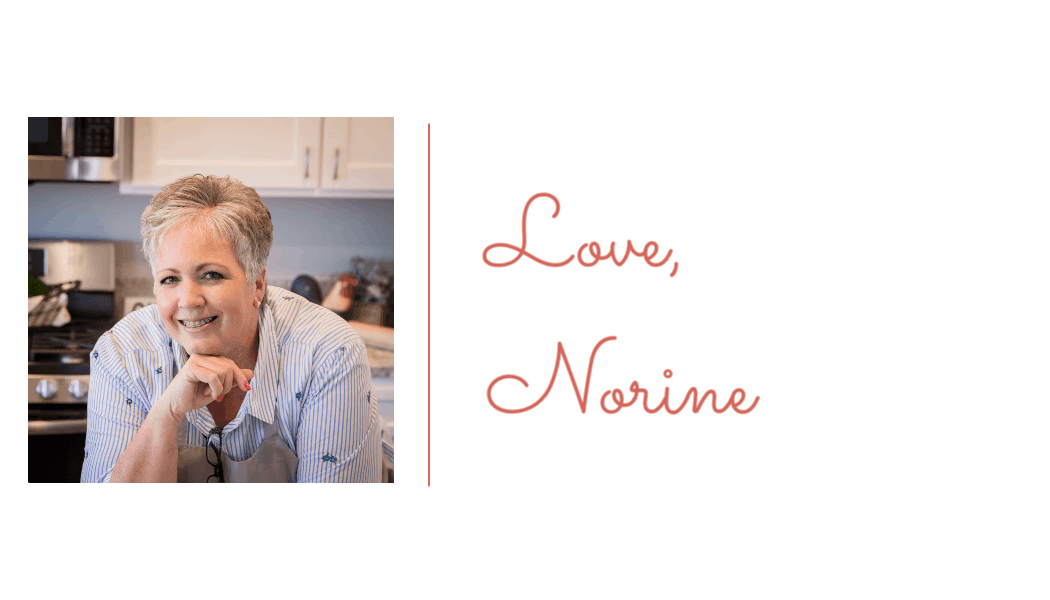 Yield: 10-12 servings
Copy Cat Cafe Rio Pinto Beans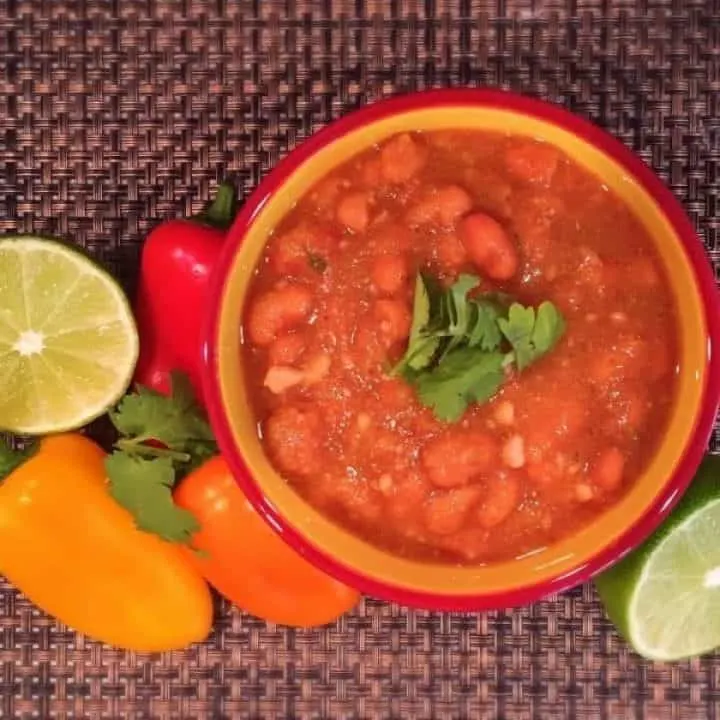 A traditional Tex Mex side item these tender Pinto Beans are slow cooked in a Rich Flavorful Sauce and are amazingly delicious!
Total Time
4 hours
15 minutes
Ingredients
2 cans pinto beans (15 oz.)
1 can green chiles (4 oz.)
1 can tomato sauce (8 oz.)
1 can Chicken broth (14 oz.)
1/2 cup Salsa Verde
3 cloves minced garlic
2 teaspoons cumin
Instructions
Pour beans into a strainer and rinse well. Place in slow cooker. Add one can chicken broth and one can tomato sauce.
In a blender, or food processor, mix together 1/2 cup Salsa Verde, 1 can green chiles, minced garlic, and cumin. Blend until ingredients are blended together.
Pour into bean mixture. Stir well. Cook on low heat, stirring occasionally, for 4-6 hours.
Recommended Products
As an Amazon Associate and member of other affiliate programs, I earn from qualifying purchases.
Nutrition Information:
Yield:
12 servings
Serving Size:
1/2 cup
Amount Per Serving:
Calories:

60
Total Fat:

1g
Saturated Fat:

0g
Trans Fat:

0g
Unsaturated Fat:

0g
Cholesterol:

0mg
Sodium:

332mg
Carbohydrates:

11g
Fiber:

3g
Sugar:

2g
Protein:

3g