50 plus of the most delicious, quick and easy Instant Pot Dinner recipes that your loved ones will enjoy! From Chicken and Beef dishes to family favorites like tacos and lip smacking ribs! The BEST Instant Pot Recipes the internet has to offer are gathered together in one place… right HERE!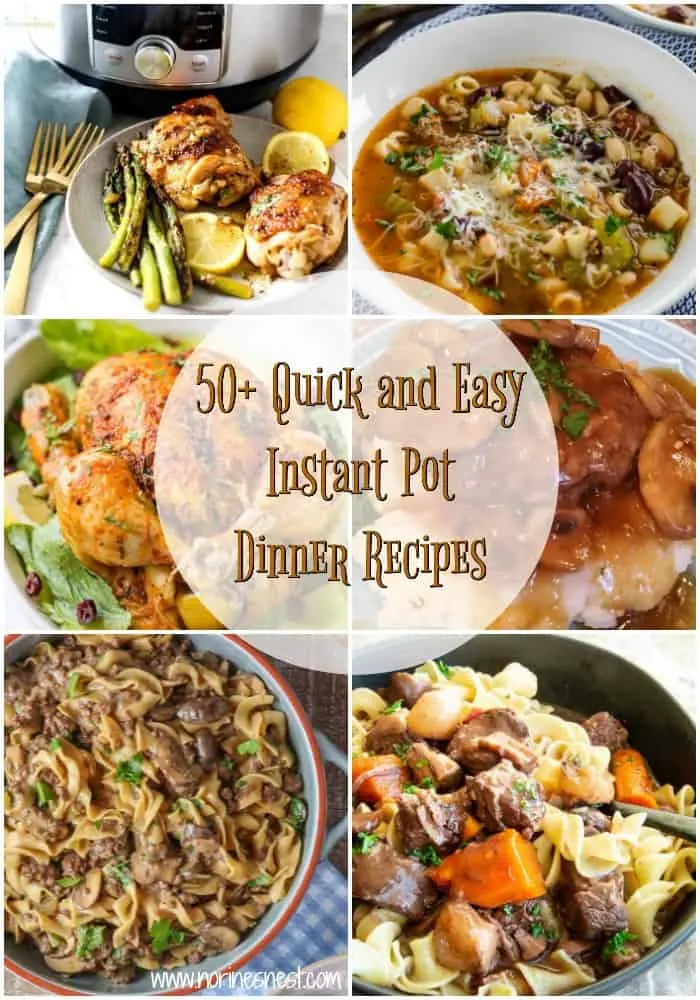 *This post may contain affiliate links, which means I earn a small commission at no additional cost to you for products that I use and recommend. As always, I appreciate your support and interest.
If you don't know by now… I L.O.V.E. my Instant Pot! The new "pressure" cookers of today are nothing like the explosive time bombs our grandmothers cooked with in yesteryear!
Today's Instant Pots have several safety measures built in to them for added peace of mind. They've been well-thought-out, with Safety at the forefront.
I'll openly admit… I did a little duck-and-cover the first time I used mine…but it's old hat by now! I absolutely LOVE that the instant pot allows me to prepare meals in a fraction of the time of conventional cooking! Bonus…the dishes are more flavorful and moist thanks to the sealed pressurized cooking!
Since I have this new-found love affair with my Instant Pot, I wanted a collection of amazing recipes. I decided to reach out to some of the BEST food bloggers on the internet and ask them if they'd be willing to share some of their favorite recipes with all of us! Their response was overwhelming! (Foodie friends are the BEST!)
I had such a tremendous response, from the best cooks and recipe developers, that I'm writing a second post just for "Instant Pot Soup Recipes"! Since soup weather is knocking at our doors I'm so excited to share those recipes with you too!
Right now…I hope you have fun checking out these delicious easy Instant Pot main dish recipes!
50+ Quick and Easy Instant Pot Dinner Recipes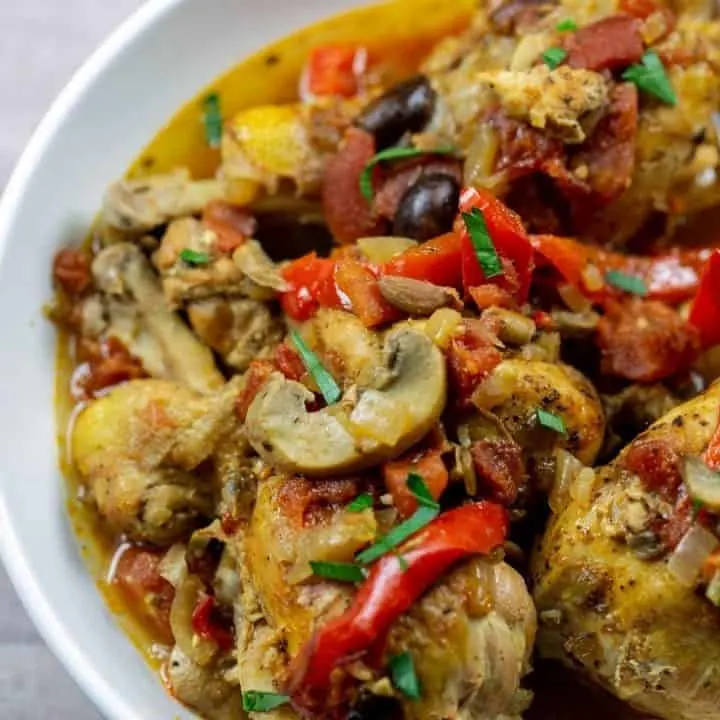 A collection of the BEST Instant Pot Recipes for the beginner to the expert. A delicious collage of main course dishes your family will love.
I hope you found several recipes you'd like to try! I know I did! (In-between my heavy drooling!) I can't wait to get busy in the kitchen!
Here's a few of my personal favorite Instant Pot Recipes
Have a wonderful day! Thanks for stopping by and visiting my Nest!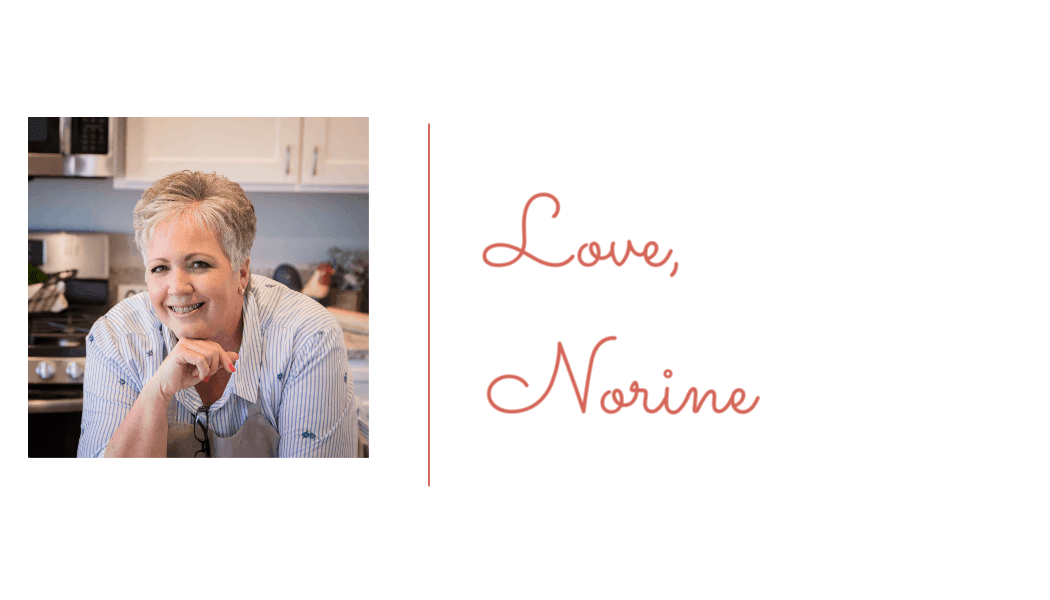 Looking for a great way to to turn your Instant Pot into an Air Fryer so you can crisp up or brown an Instant Pot recipe? I love my Mealthy Crisp Lid. It allows me to instantly turn my Pressure cooker into an air fryer so I can crisp or brown any dish I make. It's one of my favorite new Kitchen tools. I do make a small commission of any sales, at no additional cost to you, and only ever recommend products I use myself. You can click on this link to check out the "Mealthy" Crisp Lid.