Today I'm sharing my recipe for Buttery Sweet Cornbread! A moist tender quick bread that goes perfectly with your favorite chili or bowl of soup!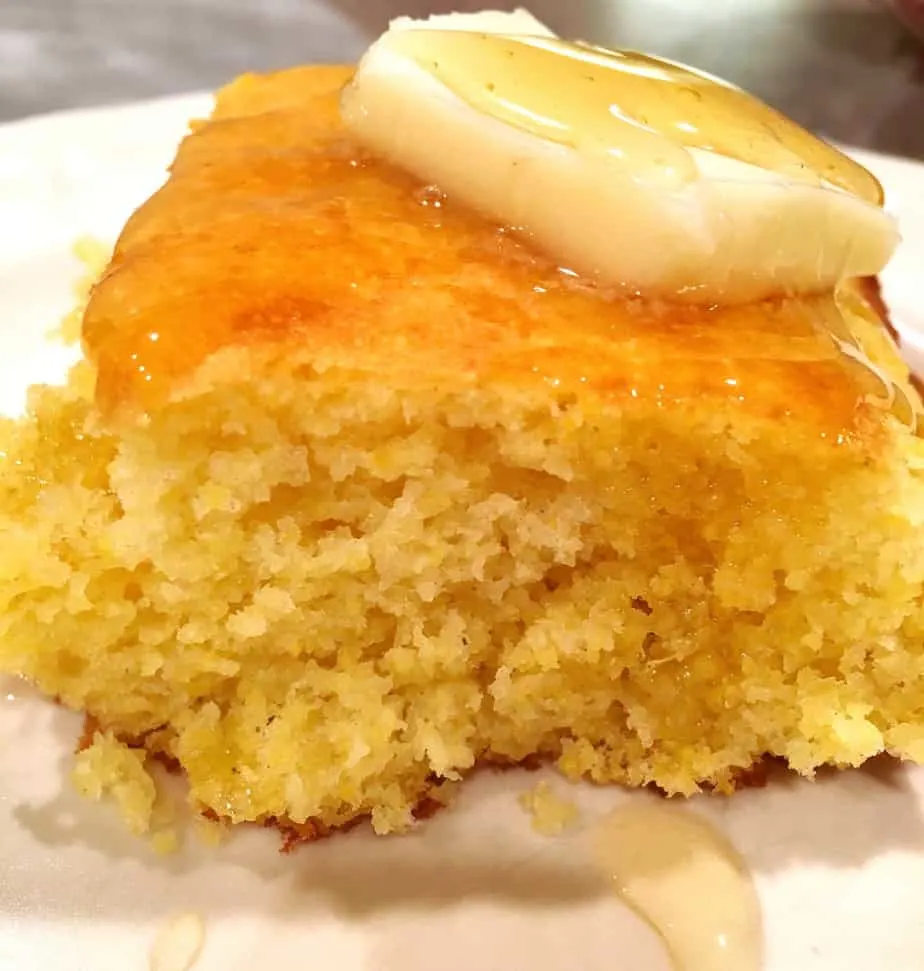 Cornbread! I found this recipe for buttery corn bread when I subscribed to "Taste of Home" magazine. About 16 years ago! Wow!
I tweaked it here and there, and it's been my very favorite cornbread recipe ever since! I don't even buy boxed corn bread mixes. This is recipe is just too easy and delicious.
How To Make Buttery Sweet Cornbread
In a mixing bowl cream together your butter and sugar. Add in the eggs, milk, and buttermilk. Buttermilk makes everything tender, moist, and adds just a titch of tang!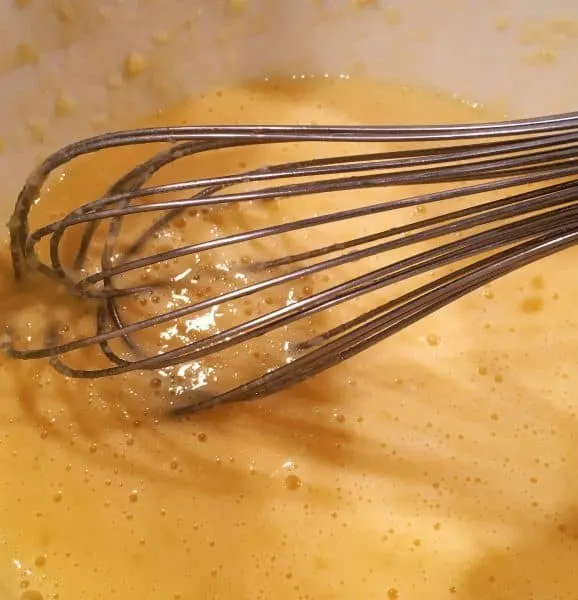 Add in the flour, cornmeal, baking powder, and salt.
Whip out your superwoman muscles! I know you have them. Whip it all together till blended. You'll still have some lumps and that's okay. Well…YOU won't, but your batter will. (Unless you're like me then you're just a cobblestone highway in Europe! Sigh!)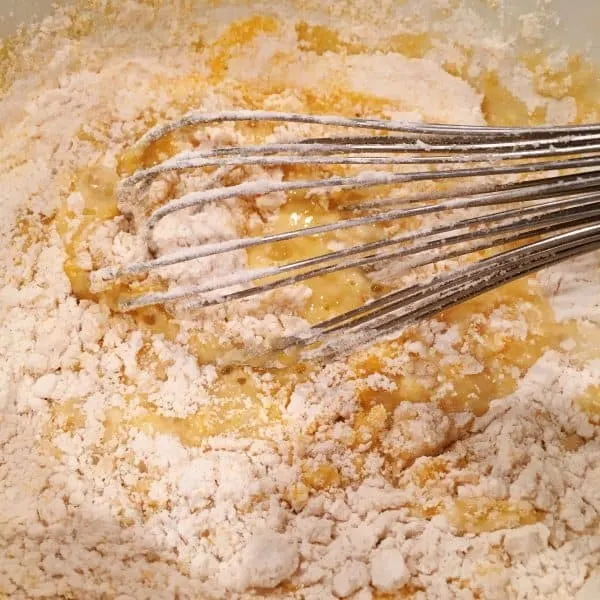 Pour the cornbread batter into a greased 9 x 13 baking pan. If this is too much cornbread for your family, I share a few tips on how to reduce it in half below.
Reducing this recipe in half
I'm going to pause here for just a minute. If there are just two of you, and you don't want this giant pan of cornbread, you can cut the recipe in half.
For the eggs cut the recipe down to two eggs instead of three. I find trying to use half of a whole raw egg rather difficult.
I have spoken with the chickens of the world and asked them if they could lay just half an egg? The response wasn't pretty! Similar I imagine to asking a woman in labor to stop half way through the process.
So, for everyone's safety… let's just take it down to two eggs. I know you can crack the egg and whip it and divide it. However, then you're left with the guilt of throwing away half an egg. We don't have time for any more guilt. We're women, we have all the guilt we can handle! Two eggs will be fine and actually will make the cornbread more fluffy and delicious.
For the remaining ingredients cut them in half and then use a 8 x 8 greased baking pan. It turns out perfectly! If you have a crowd, leave the recipe as is.
Baking Sweet Buttery Cornbread
Bake at 400° for 22-27 minutes or until a toothpick inserted near the center comes out clean.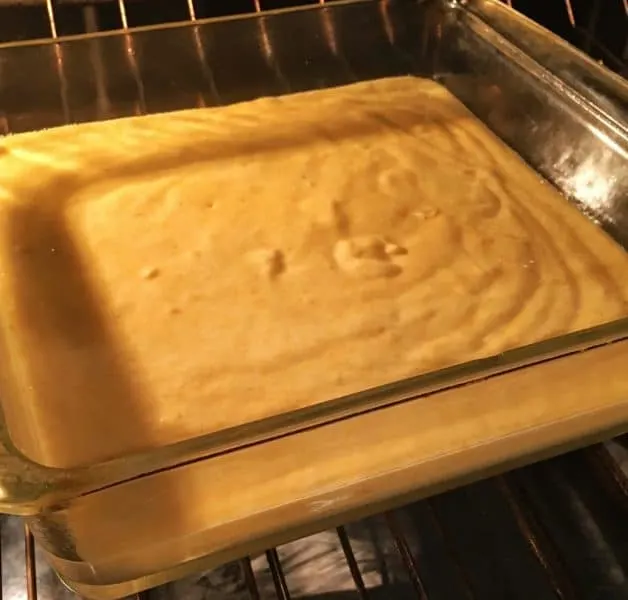 Cut into squares and serve warm with butter and honey! YUM!!!
This moist sweet crumbly cornbread is so light and fluffy you almost need a fork to eat it!
It goes perfectly with chili, taco soup, or corn chowder, just to name a few! Plus it's great with BBQ! We don't want to put cornbread in a closet only to be taken out during the winter months. It's a staple in the South, and one we could do with year round!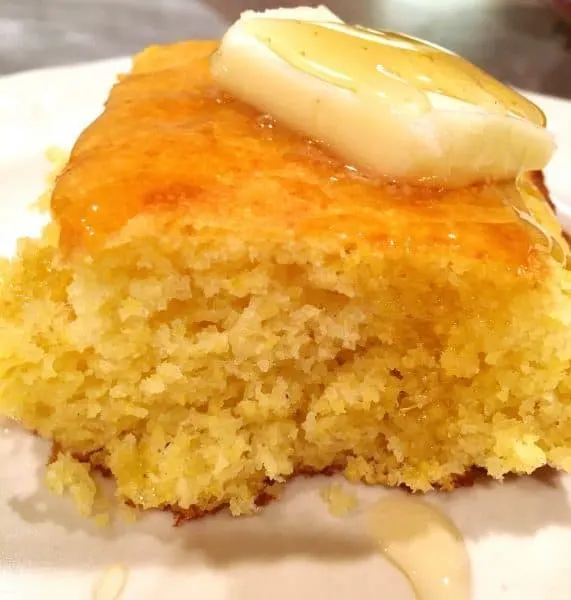 I do want to stress that this is a "sweet" cornbread. I know everyone has strong cornbread opinions. However, we are fans of a sweet cornbread. That's probably why we love this recipe so much!
Like I mentioned above…everyone has different preferences when it comes to cornbreads. It's kind of like BBQ techniques! Some love it with spicy peppers and corn, others prefer a more dense savory corn bread.
Favorite Quick Bread Recipes
If you're a fan of sweet cornbread like we are, I hope you'll give this one a try! I know you'll love it. I used to have a wonderful chili and cornbread dumpling recipe. Doesn't that sound good? I'm going to go search for it!
Thanks for popping by! The printable is below! Have a fantastic day! Come back soon…
Happy Nesting!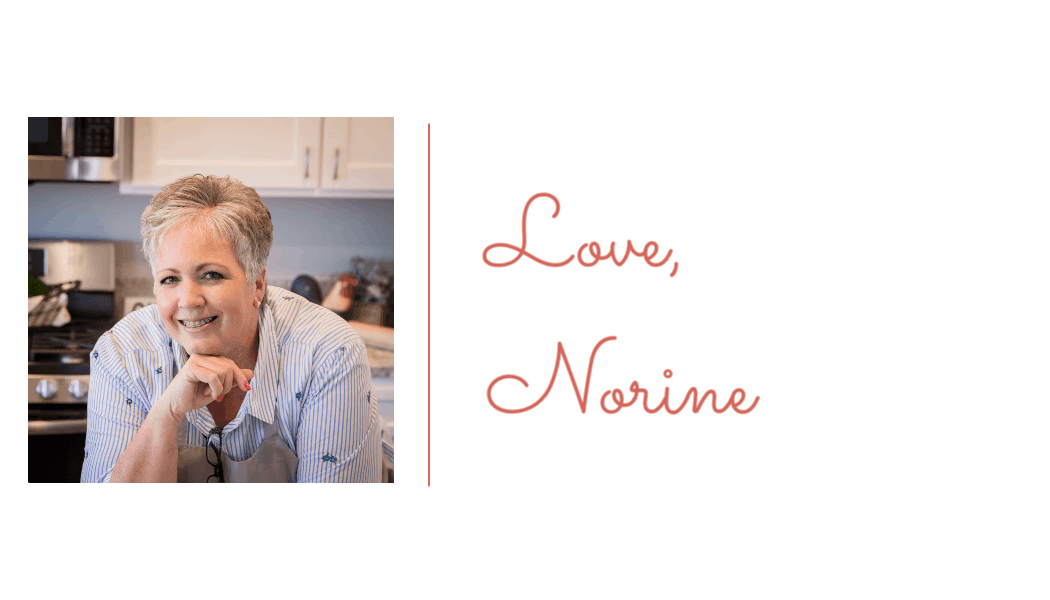 Yield: 12-15 servings
Buttery Sweet Corn Bread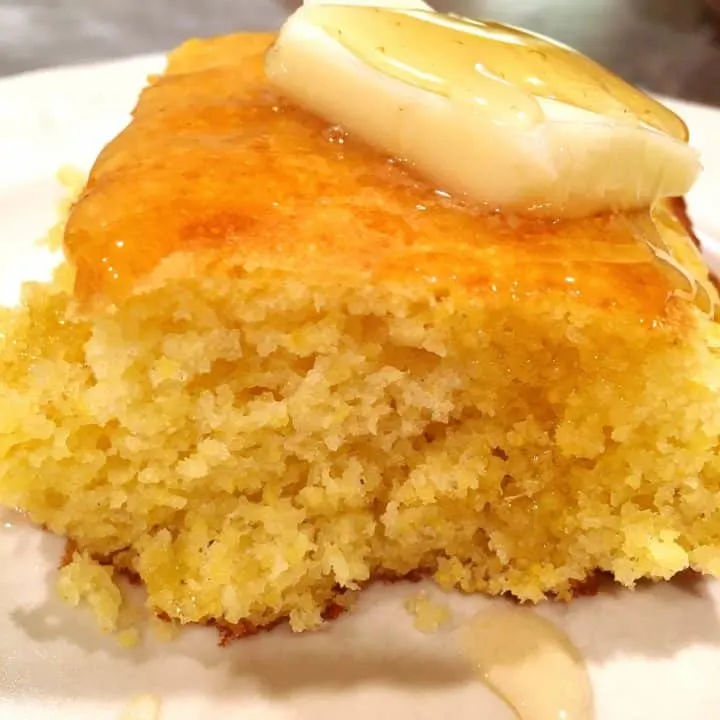 A sweet buttery moist corn bread that is perfect with soups, salads, and BBQ. Sure to be a family favorite!
Ingredients
2/3 cup butter, softened
1 cup sugar
3 eggs
1 cup milk
2/3 cup buttermilk
2 1/3 cups all-purpose flour
1 cup cornmeal
4 1/2 teaspoons baking powder
1 teaspoon salt
Instructions
In a mixing bowl, cream together butter and sugar. Add in eggs, buttermilk, and milk. Mix till well blended.
Add flour, cornmeal, baking powder, and salt. Mix until all ingredients are well blended and combined.
Pour into a greased 9 x 13 inch baking pan. Bake at 400° oven for 22-27 minutes or until a toothpick inserted near the center comes out clean.
Cut into squares; serve warm with butter and honey.
Notes
Please note you can cut this recipe in half by using an 8 x 8 inch greased baking dish and using only 2 eggs instead of three. All other ingredients are cut in half.
Recommended Products
As an Amazon Associate and member of other affiliate programs, I earn from qualifying purchases.
Nutrition Information:
Yield:
12-15
Serving Size:
1 square
Amount Per Serving:
Calories:

315
Total Fat:

13g
Saturated Fat:

7g
Trans Fat:

0g
Unsaturated Fat:

4g
Cholesterol:

76mg
Sodium:

499mg
Carbohydrates:

45g
Fiber:

1g
Sugar:

17g
Protein:

6g