Mini corn tortillas are filled with delicious marinated carne asada topped off with cilantro and onion pico are why these Carne Asada Street Tacos are so yummy!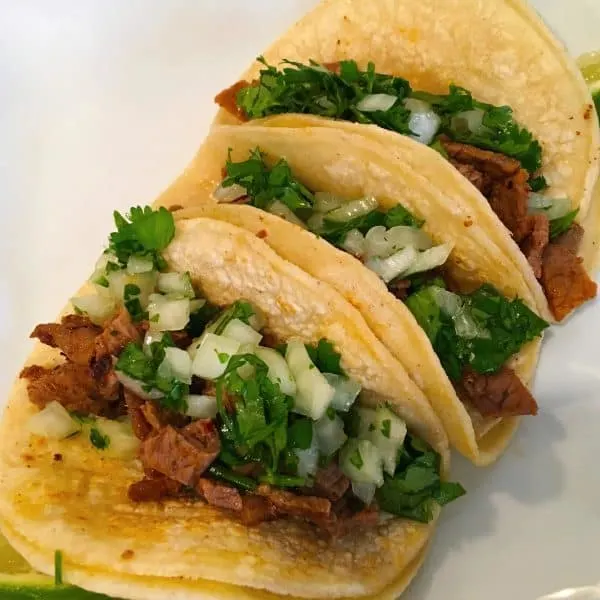 A couple of weeks ago I was out grocery shopping with the hubs when he walked up with this darling little package of Mission corn tortilla's.
They were teeny tiny and specifically said "Street Taco Size"! I had to have them! They were cute for crying out loud. (I'm every marketer's dream!) I also had to have them because…Hellooooo…. I love street tacos! Bonus… Gluten Free!
The simplicity of a street taco is awesome. It has to speak for its self! It doesn't have a lot of "dressing" to cover its flaws.
The meat needs to be jammed packed with flavor because the toppings are pretty simple…onion, cilantro and lime. It's a grab and go kind of meal. Thus, the name street tacos.
Street Tacos are generally smaller and easier to handle and generally come 2-3 to a plate. The shell is "soft fried" and doubled. All of this… to allow you to handle them with one hand while walking around.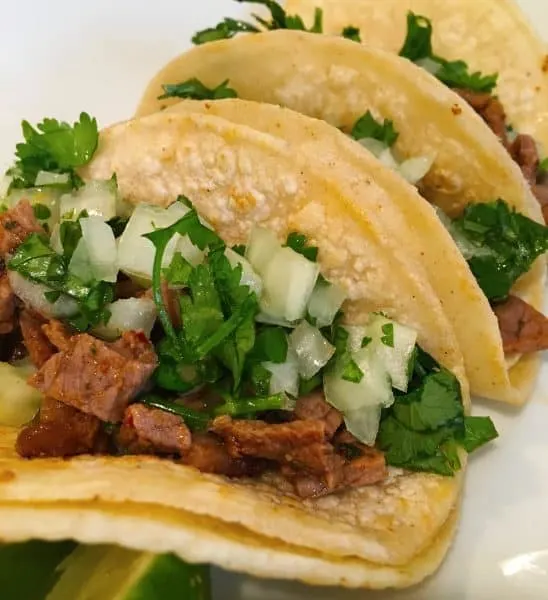 These little gems are seriously some of the BEST tacos I've had in a LONG time! The family went NUTS for them! Yours will too and you are going to love how simple this dish is.
How To Make Carne Asada Street Tacos
First, you will need one pound of thinly sliced flank steak. I usually find mine at Walmart. This meat will need to marinade a couple of hours. The marinade is simple!
Carne Asada Marinade
In a blender place 1/2 cup orange juice, juice of one lime, 3 Tablespoons Olive Oil, 3–4 stems of cilantro, 1 canned Chipotle pepper (not one can…ONE pepper out of the can), salt and pepper to taste. Blend it all together on high for 1 minute until pepper and cilantro is all chopped. If you want heat you can add some jalapeño pepper. (I was making this dish for my grand baby, so no heat was added here at our Nest.)
Place meat and marinade in a large zip lock bag and refrigerate for at least 2–3 hours. You can marinade it longer…but at least a minimum of 2–3 hours.
Fresh Carne Asada Taco Toppings
For the "toppings" chop 1/2 cup cilantro and 1/4 cup of sweet white onion. Squeeze the juice of half a lime…salt and pepper to taste and stir. Chill till ready to serve.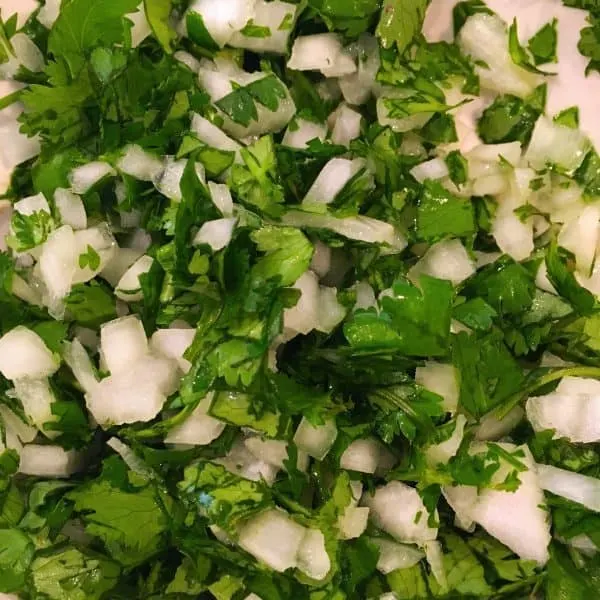 How To Grill Carne Asada
When ready to eat dinner…stoke up that grill! Set your temp to medium. Let the grill preheat, and be prepared to STAY by the grill while cooking this paper-thin meat!
It only takes about 2–3 minutes per side. So don't wander off! Unless you LOVE shoe leather! Then by all means go on a hike or check your Facebook!
Cook on onside for 2–3 minutes and then flip and grill the other side till done. It's important that the meat is still tender and juicy. A little tiny bit of pink is okay. The meat will continue to cook once you remove it from the grill.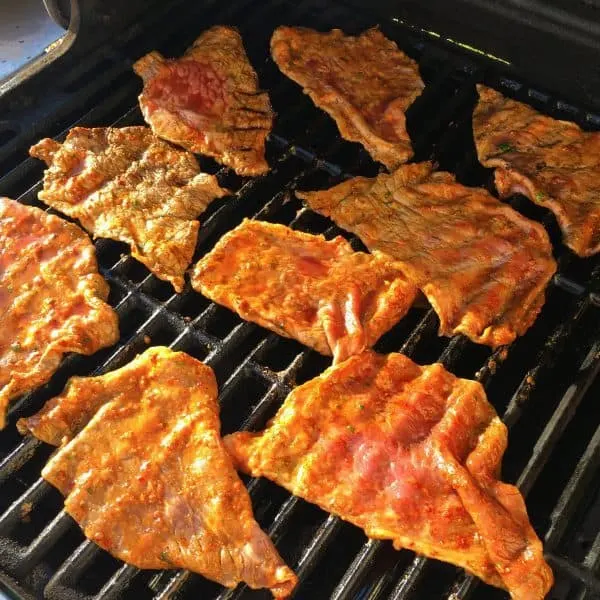 Remove the Carne Asada from the grill and stack it on a cutting board. Chop the meat into small bite size pieces. Place it in a bowl and cover to keep it warm while you cook the tortillas.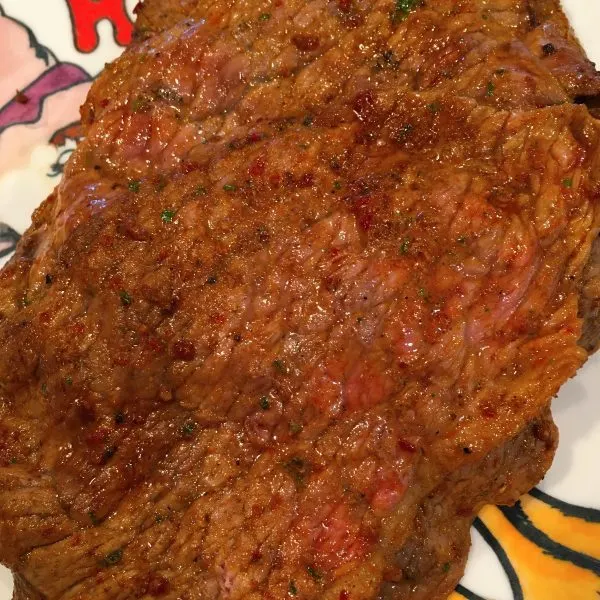 Preparing Tortillas for Tacos
In a large cast iron skillet, over medium high heat, place 1 Tablespoon vegetable oil. If you don't own a cast iron skillet…no worries. Just use the largest skillet you have with the vegetable oil. Lay two tortillas down at a time. As they begin to bubble turn them over and gently heat the other side.
These are not crunchy tacos, and they aren't your typical "soft" tacos. The shells should be soft, easy to bend, and lightly flavored from the quick roasting they are getting. About 20 seconds per side should do it.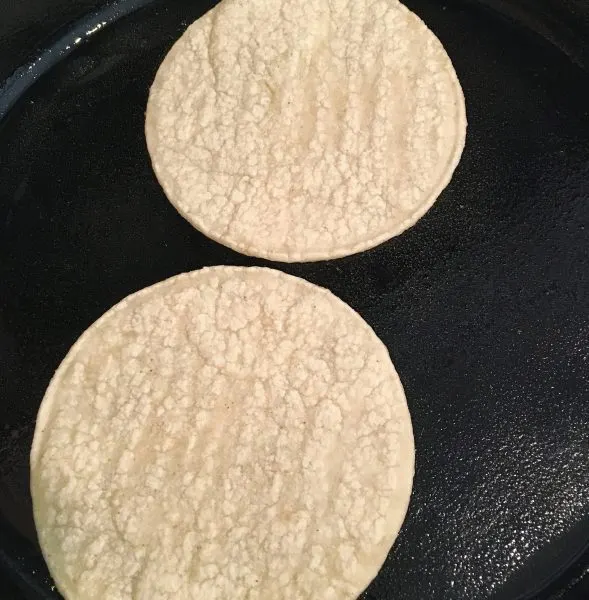 Layer the mini tortillas on top of each other. Place all the ingredients out on the island, if you have older kids, let everyone fend for themselves…they don't need their Momma doing that anymore!
I'm so proud of myself… I taught my kids to feed themselves. A major mothering accomplishment! (I'm pretty much a ROCK STAR!)
Fill the tortillas with the chopped grilled Carne Asada, top it off with the cilantro and onion mixture. Lastly give them a little squeeze of lime! YUM!!!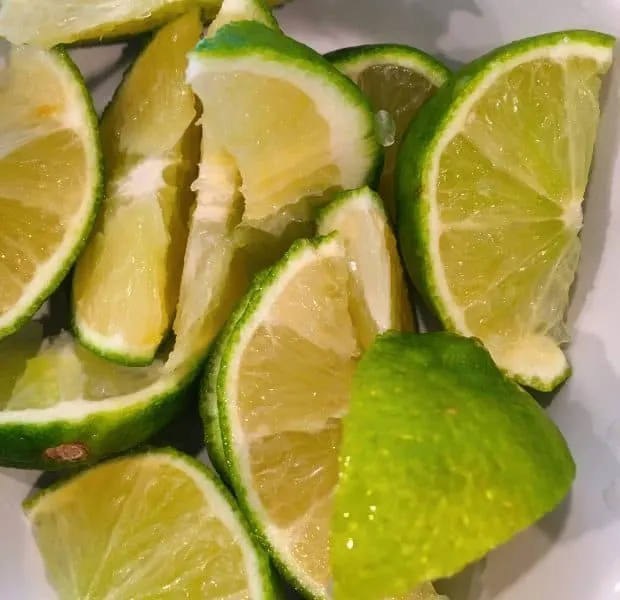 I will admit that I have Guacamole and Cheese HOGS at my house! I made a big bowl of Guacamole and had a big bowl of grated cheese sitting out for the piggies at my Nest!
However, you like to garnish your Street Tacos…I promise this recipe won't disappoint! The thing I love about these little tacos…besides all the amazing flavor? Their size. Talk about Guiltless tacos! These are it. Somehow you just don't feel bad eating four of these little guys! They are meant to be eaten in 3 bites…and they are!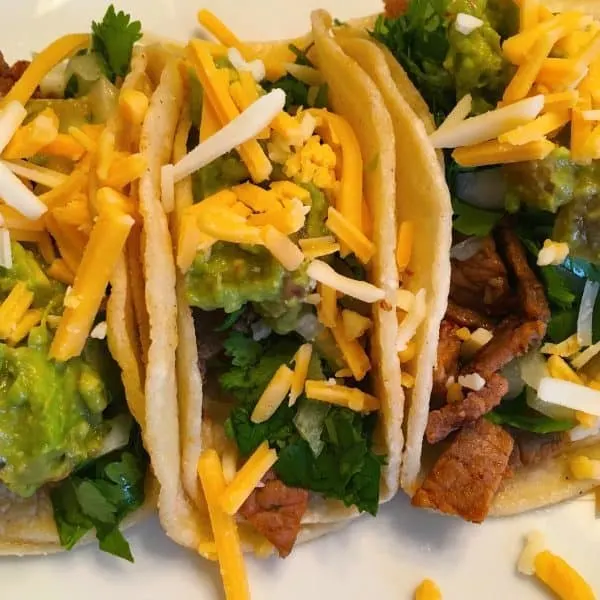 Favorite Mexican Dish Recipes
A truly easy and delicious meal. One the whole family will enjoy! I sincerely hope the "chicks" at your Nest love these little Street Tacos as much as the "chicks" at my Nest did. I've already bought another package of the tortillas for another round!
Remember to follow Norine's Nest on Instagram, Facebook, and Twitter. I'm always there hanging out and sharing fun food and laughs!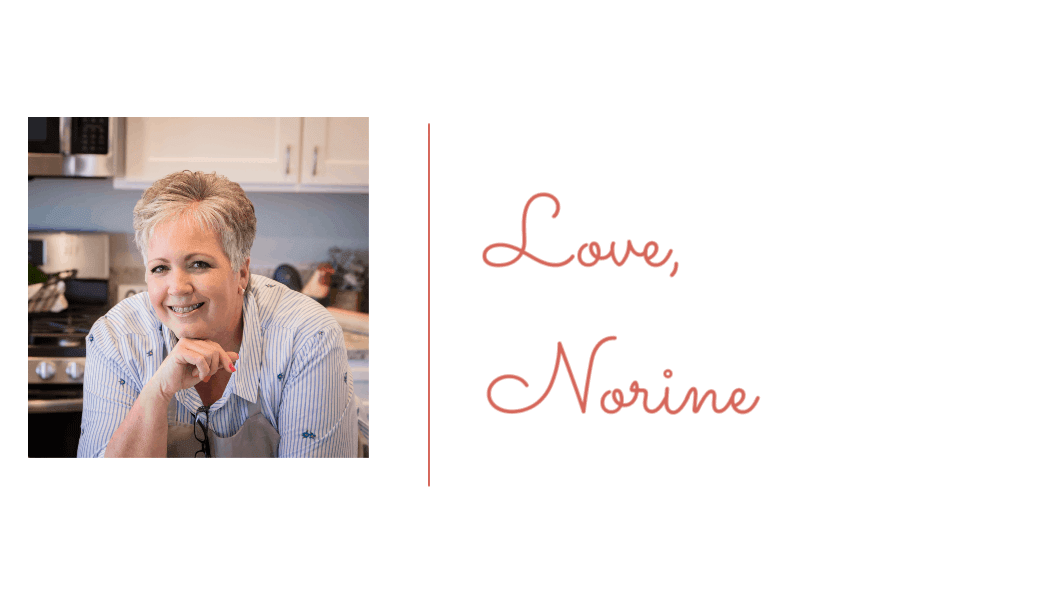 Carne Asada Street Tacos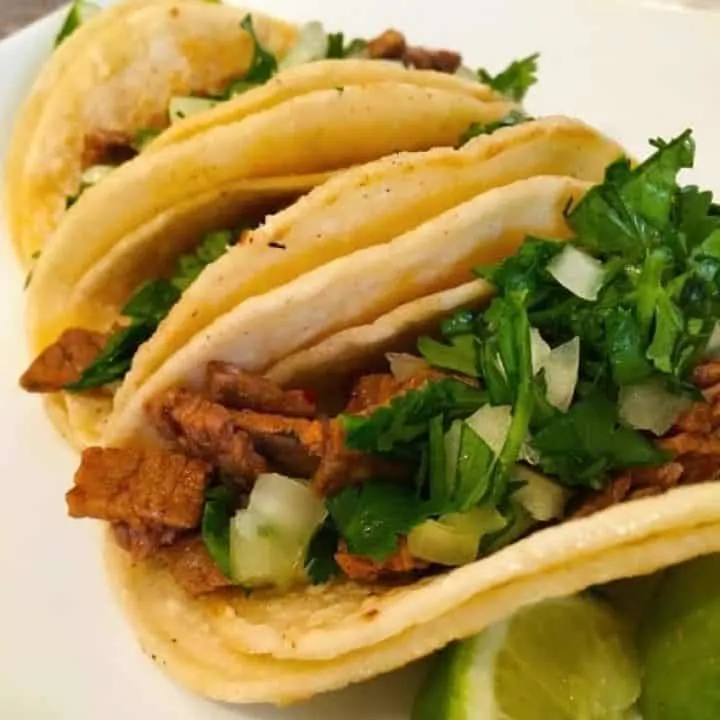 Street Tacos are mini tacos jammed packed full of flavor with simple toppings and can be eaten in 3-4 bites. This recipe is so easy and SO good!
Prep Time
2 hours
15 minutes
Total Time
2 hours
35 minutes
Ingredients
1 package 24 count, Mission Corn Tortilla Street Tacos
1 pound flank steak
Oil for quick "roasting" taco shells.
4 limes
Marinade
1/2 cup Orange Juice
Juice of one lime
3 Tablespoons Olive Oil
3-4 Stems of Cilantro
1 Chipotle Canned Pepper
Salt & Pepper to Taste
1/8 tsp. Garlic powder
Garnish
1/2 cup chopped cilantro
1/4 cup chopped mild white onion
Juice of 1/2 a lime
Lime wedges
Instructions
Marinade
In a blender place 1/2 cup orange juice, juice of one lime, Olive Oil, 3-4 Cilantro stems, 1 canned Chipotle pepper, garlic powder, and Salt & Pepper to tastes. Blend well until pepper and cilantro are finely chopped.
Place Flank Steak in a gallon zip lock bag. Pour marinade over Flank Steak and marinade for a minimum of 2-3 hours.
Garnish
Place chopped cilantro and onion in a small bowl. Add the juice of half a lime, salt and pepper to taste and mix well. Cover and chill till time to serve.
Carne Asada
Preheat your grill to medium. Place your meat flat on the hot grill. Grill each side for 2 minutes, flip and cook the other side. Meat will cook quickly so watch it carefully.
Stack meat and chop into bite size pieces. Place in a bowl and cover to keep warm.
Taco Shells
In a large cast iron skillet, or regular skillet, place 1 Tablespoon vegetable oil. Place tortillas, two at a time, flat on the skillet surface. Cook for 20 seconds per side and flip and cook the other side. Shells should be soft "roasted". Stack the shells two per taco. You made need to continue to add small amounts of oil as you are "roasting" your taco shells.
Recommended Products
As an Amazon Associate and member of other affiliate programs, I earn from qualifying purchases.
Nutrition Information:
Yield:
12 servings
Serving Size:
2 tacos
Amount Per Serving:
Calories:

268
Total Fat:

10g
Saturated Fat:

2g
Trans Fat:

0g
Unsaturated Fat:

7g
Cholesterol:

32mg
Sodium:

133mg
Carbohydrates:

32g
Fiber:

4g
Sugar:

5g
Protein:

15g