Pepper Jack Steak Sandwiches are AMAZING! A buttery toasted sub roll filled with loads of tender chunks of seasoned cube steak, grilled onions, layers of pepper jack cheese, and a healthy dose of Cotija cilantro sauce! It's a savory, mouth-watering meal in a bun!
A big hearty steak sandwich is an excellent dinner alternative! Which is why when my good friend told me about the "Marlboro Man" sandwiches the Pioneer Woman makes from cube steak that her "men folk" love…I had to check it out!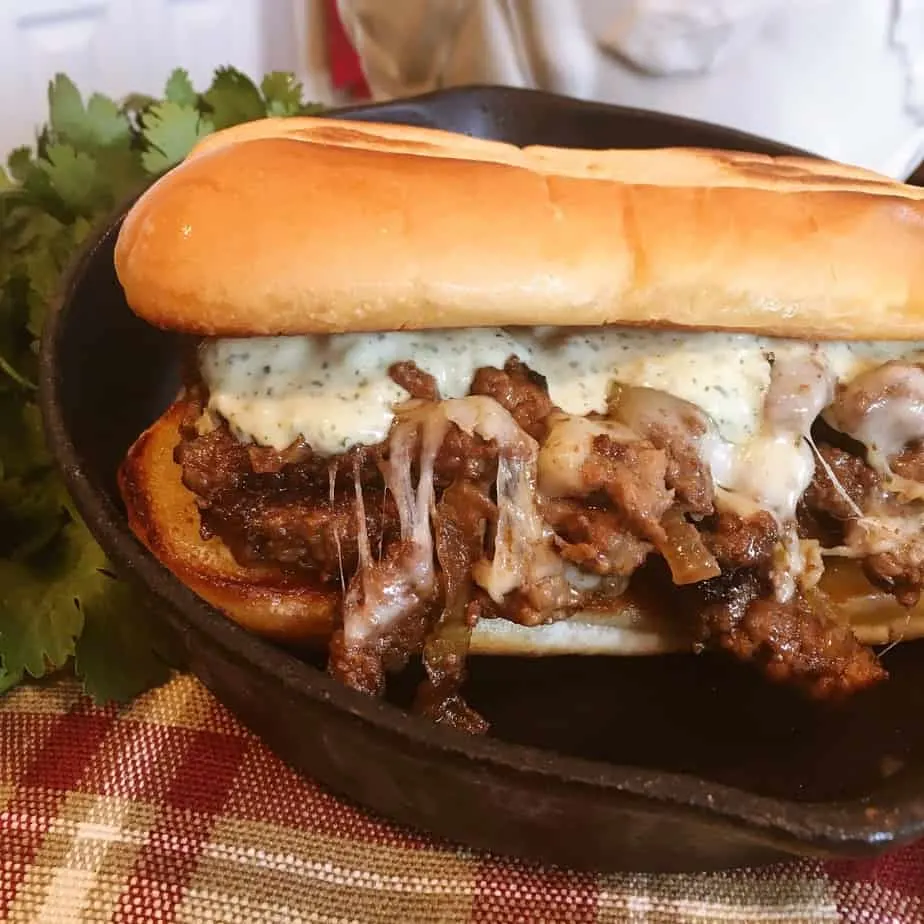 I couldn't believe how simple these Steak Sandwiches are to make. I tried the P.W. original version…and it's good. Really good. However, I knew I could make it better. I don't say that gloating…even she admits that you can add things to her original version to make it better. Like mushrooms or peppers! I took a different path.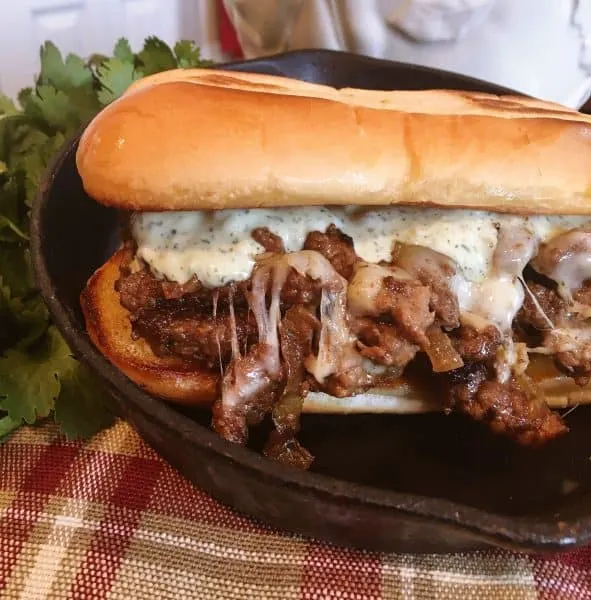 My second go-around…I decided to add LOTS of pepper jack cheese and a healthy dose of Lighthouse Cotija Cilantro dressing as a sauce. Oh! My! Gosh! A master piece of flavor perfection!
It all begins with the Cube steak.
Cube steak is tenderized round steak that's been extra tenderized. (Is that possible? I need to think about that!)
Slice the cube steak into strips, against the grain. If you look at the cube steak you can see the direction it was run through the tenderizer. You'll want to cut in the opposite direction.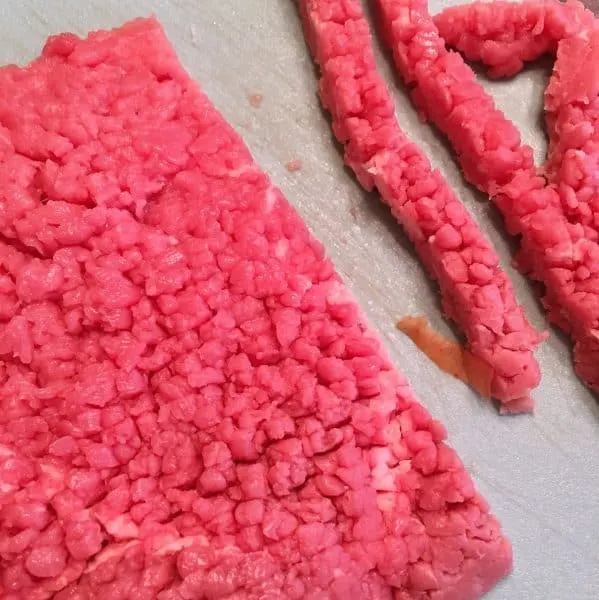 Place the meat in a bowl or on a plate and sprinkle with Lawry's Seasoning salt. There's no exact measurement for the seasoning salt. I'll leave that for your personal taste.
Set the meat aside while you slice the onions!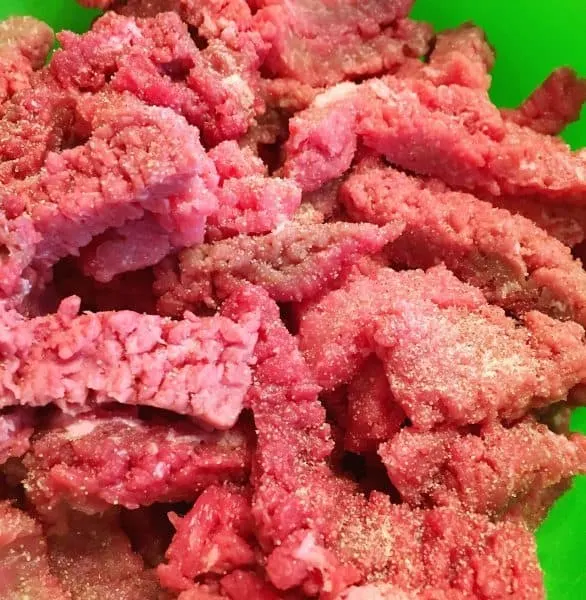 Slice one large onion in half. Remove outer skin. (Yep…rip that tan dry skin right off the outside of that onion. Like a face peel!) You're never gonna do that to an onion again and not think of that! lol (You're welcome!)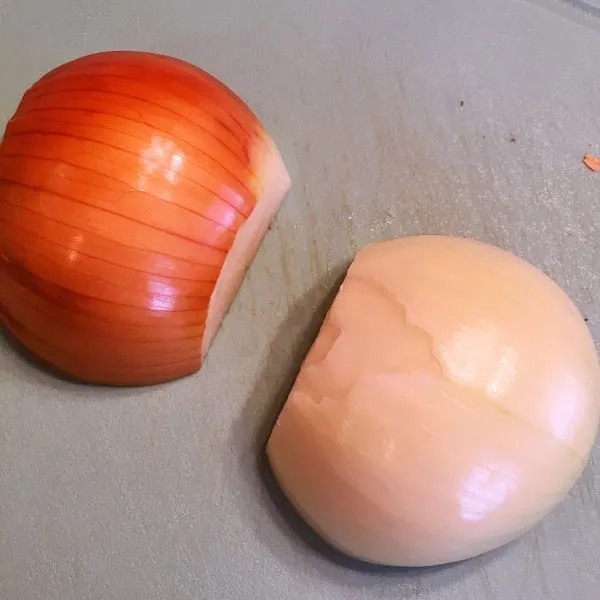 Slice onion into thin slices.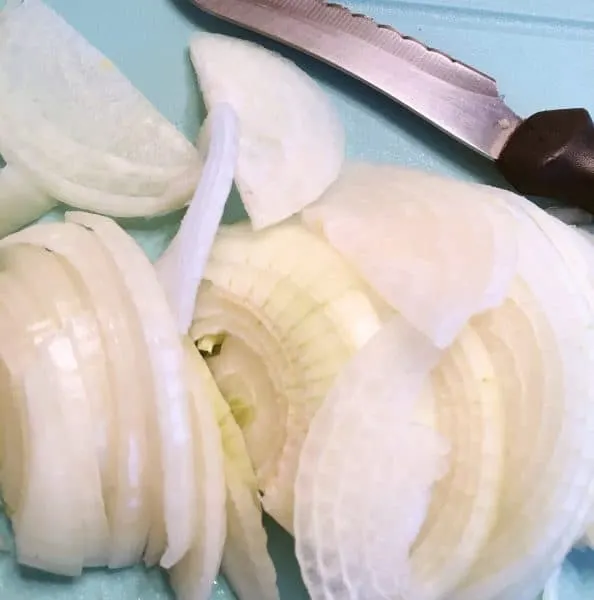 In a large skillet melt 1/4 cup butter over medium-low heat! I know! That's a lot of butter. Well buckle up…there's even more coming!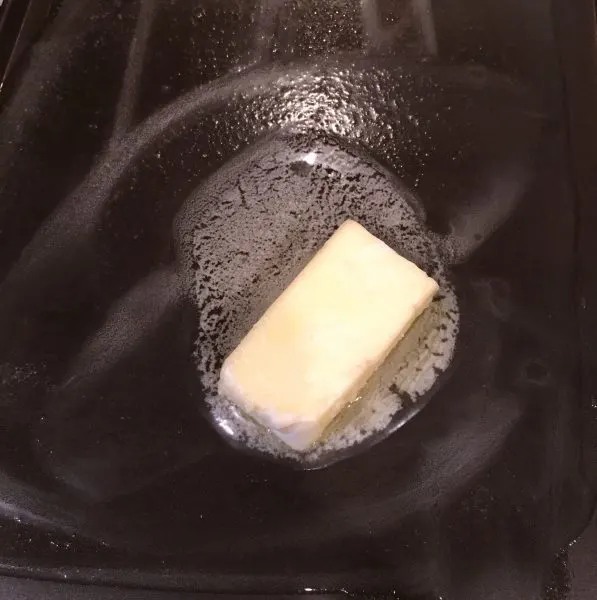 Add sliced onions. Sauté until tender and slightly golden. About 7-10 minutes.
Remove onions and set aside.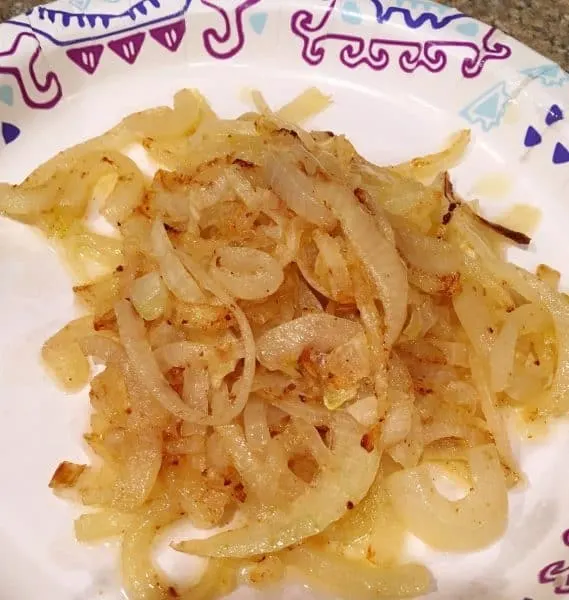 Add 2 more Tablespoons of butter into the same skillet…there's lots of butter in this dish! (Fat makes all things better! Which makes me freaking awesome!) Turn the heat to high. Let that butter melt and begin to turn brown, about two minutes.
Add 2-3 pounds sliced seasoned cube steak to hot skillet. Arrange in a single layer. Allow to cook until edges begin to turn crispy brown. Do not stir!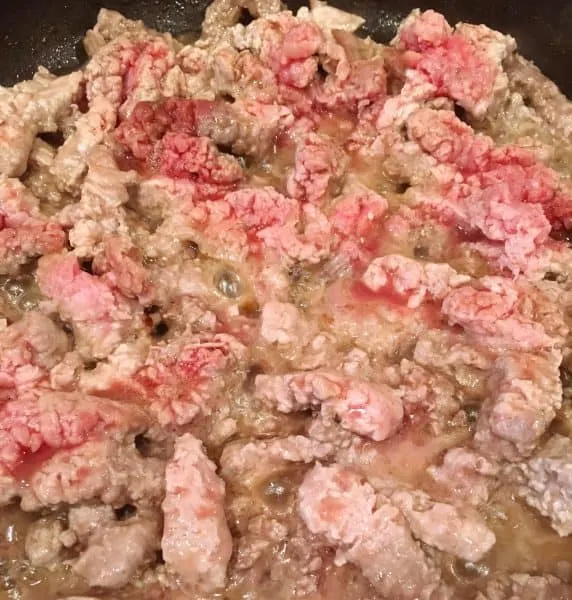 Using a spatula, flip the meat over to the other side. Once the meat is brown add 1/2 cup Worcestershire sauce. You can add more later if you think it needs it. I found 1/2 cup to be plenty.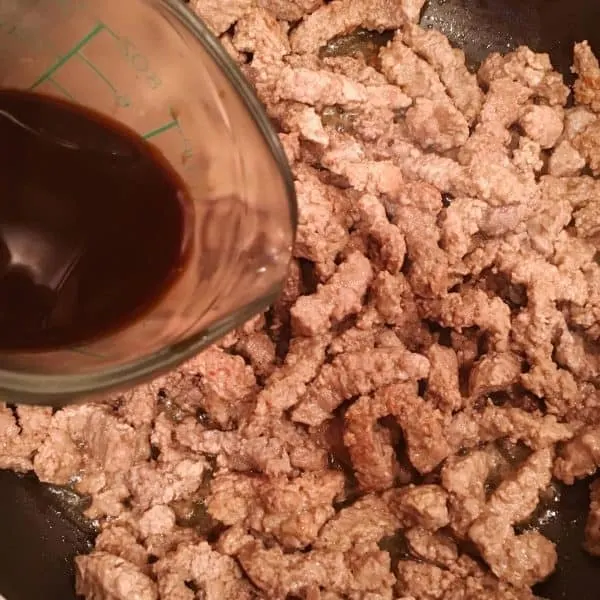 Allow to simmer for a couple of minutes. If you like it spicy, add a couple shakes of Tabasco sauce.
Add another 2 tablespoons of butter. (I know…there's a lot of butter in this recipe! That's why they're so yummy! It's the Butt-ah!) Allow the butter to melt, creating an even more flavorful sauce. Stir to combine.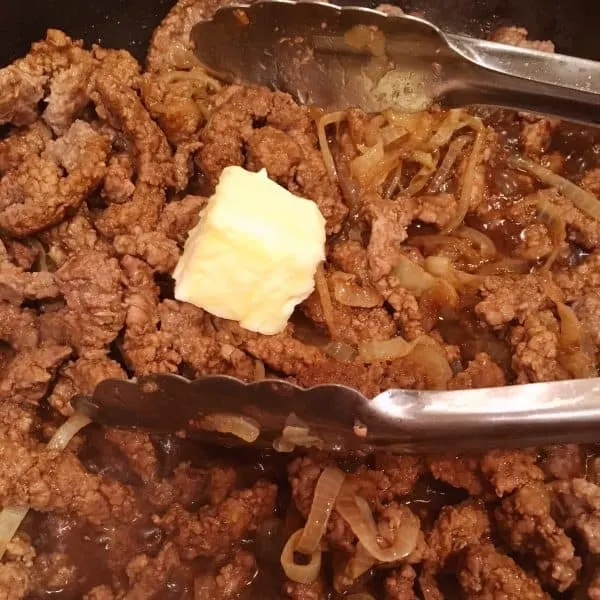 Next add in the onions…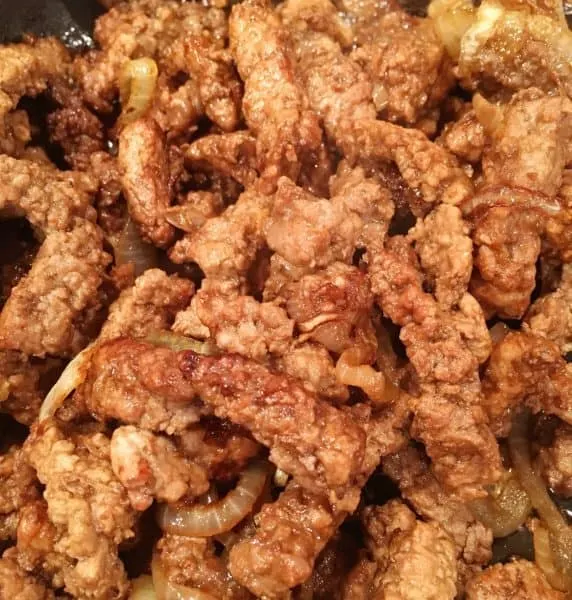 Lay slices of pepper jack cheese, in a single layer, overlapped, on top of the meat! Cover to melt the cheese and allow the meat to stay warm.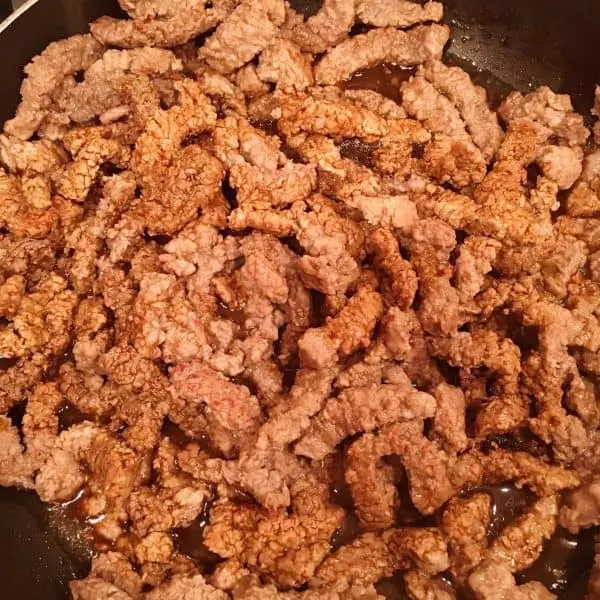 How To Easily Toast Sub Rolls
You can spread each half generously with softened butter and toast in a skillet…or if you kinda like to do things the easy way you can do like I do…
On a large griddle melt 2-3 Tablespoons of butter….there it is again! Yep…melt that butter directly on top of the griddle. It's much easier than spreading butter on the sub rolls.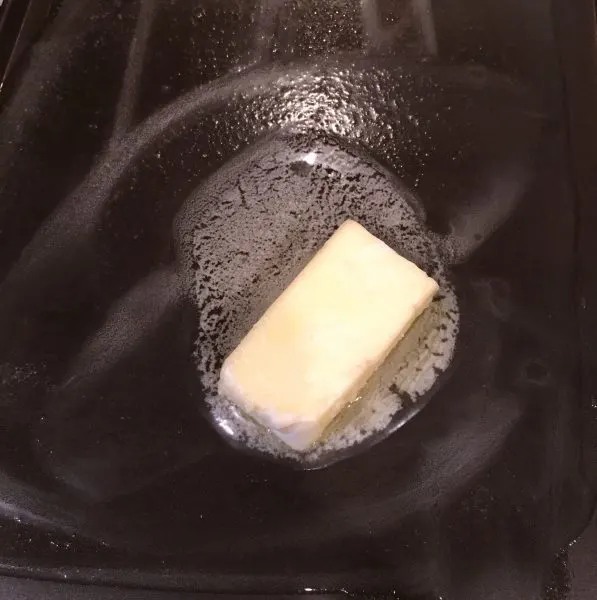 Place sub rolls inside down (does that make sense?) on the butter. Wait till buns are toasted golden brown and then turn them over to give the tops and bottoms a little "toast"!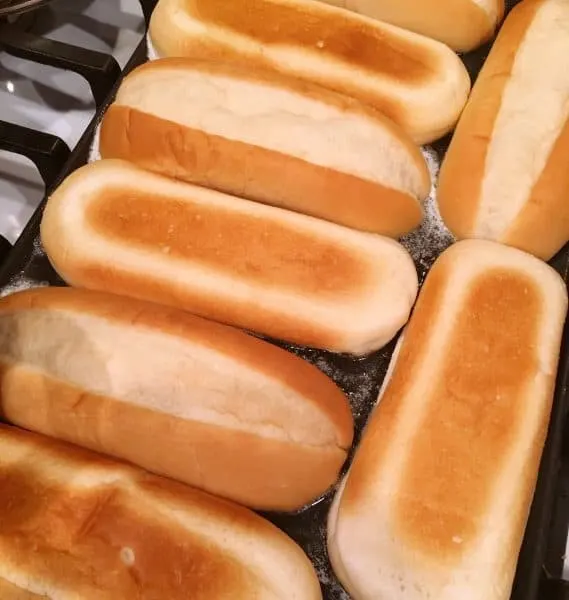 Place a heaping scoop of the meat with melted cheese on bottom half of the bun. Spoon extra meat juices over the meat and cheese. THIS IS IMPORTANT! Very, very, very, (am I stressing that enough…?) important! That sauce is 150% flavor extract! All the amazing flavor from the meat is in that juice!
Drizzle with Light House Cotija Cilantro Dressing or a favorite hot sauce. I highly recommend the Cotija Cilantro dressing though. The flavor it adds to this sandwich…is out of this world!
Cover with the top bun.
Doesn't that look absolutely delectable?!!!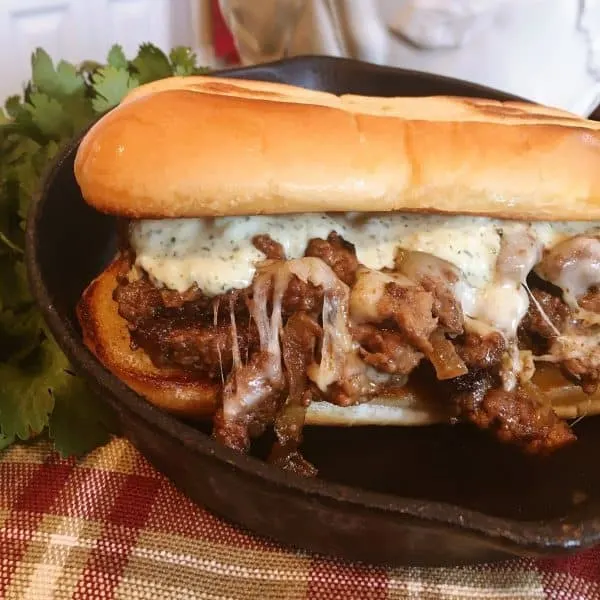 The meat is tender and flavorful! That golden buttery toasted bun add just the right crunch to every bite. The onions, meat juices, and pepper jack are the perfect balance of flavors!
I served this wonderful sandwich with a side of fries, fresh fruit, and another family favorite…Frito Corn Salad! It's a must at our summer cookouts.
Look how juicy that meat is! So good!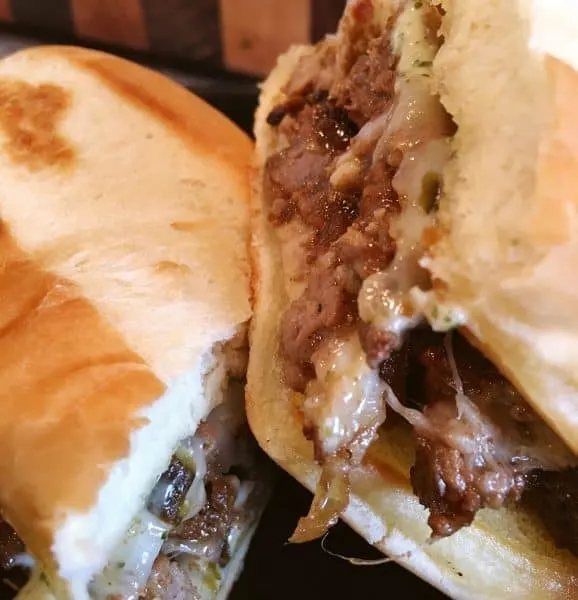 I never knew Cube Steak could make such a delicious sandwich! I'm a convert! I see loads of cube steak recipes in our future!
This is a sandwich truly worthy of any Man Cave! (Which may not be sayin' too much cause…ya know "Man" cave! Just sayin'…lol)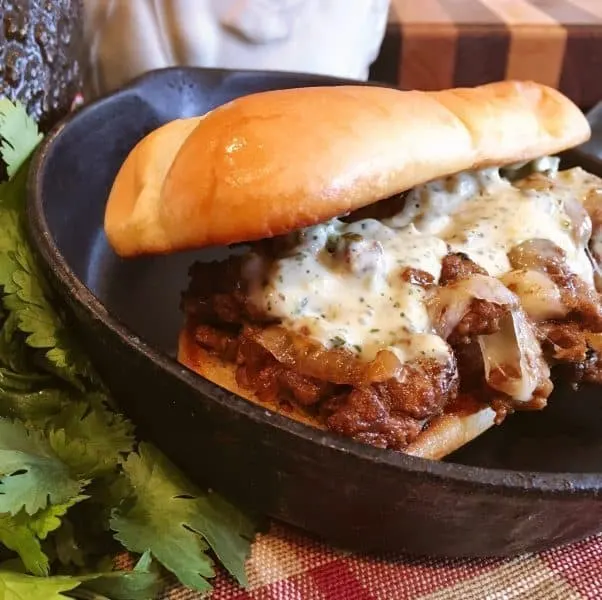 Hope y'all enjoy this sandwich! It's a stick-ta-yer-ribs meal! There will be finger licking involved…and that's ALWAYS a sure sign of success in the kitchen!
If you enjoyed this recipe, you may also enjoy these other Sandwich Recipes
Be sure to sign-up for my bi-weekly newsletter to hear about my newest recipes. I promise I won't haunt you…just a couple quick newsletters with links to my favorite meal and dessert ideas.
Thanks for stopping by today, I sure appreciate it!
Happy Nesting!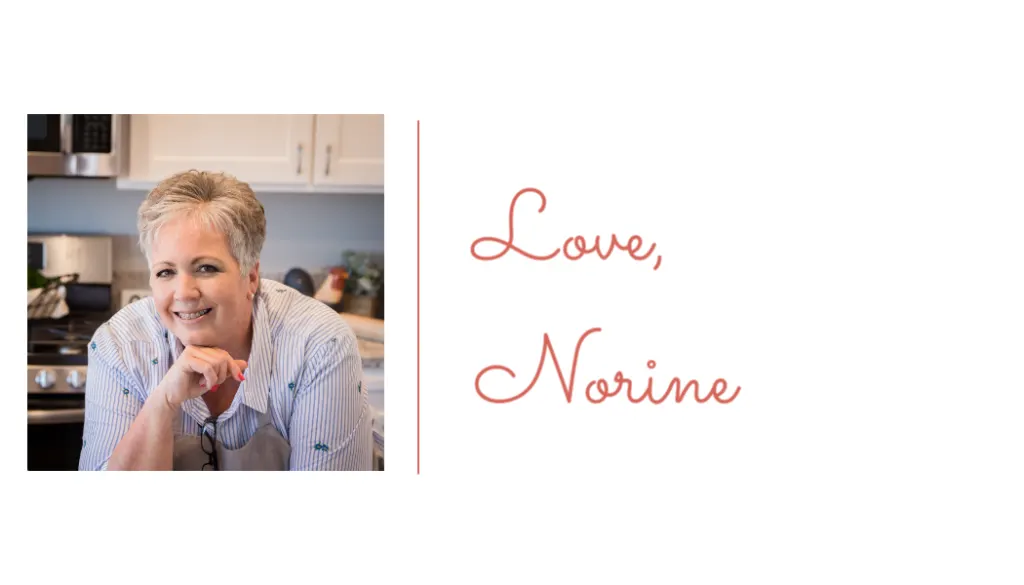 Yield: 6 sandwiches
Pepper Jack Steak Sandwiches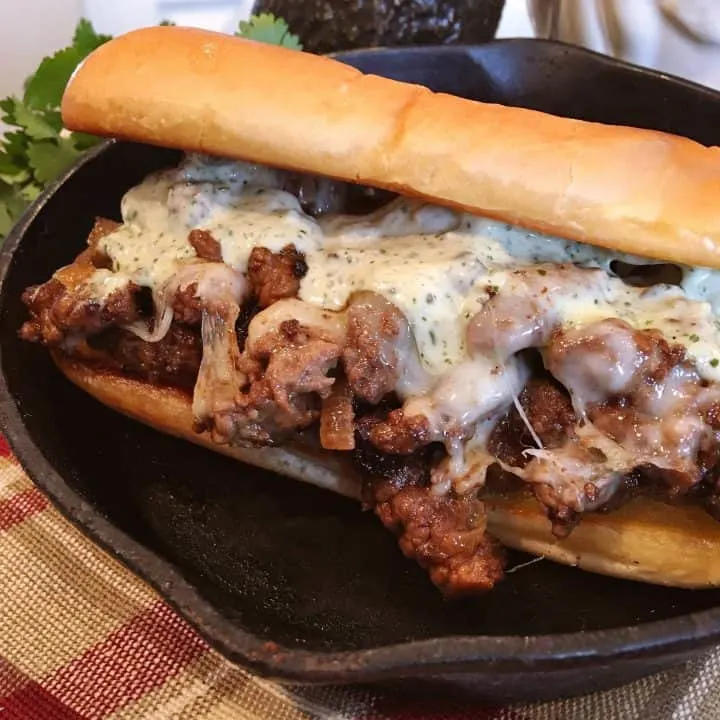 Toasted buttery sub rolls are filled with savory sauteed cube steak, onions, tons of melted pepper jack cheese, and topped off with a cotija cilantro dressing. The perfect Man-which!
Ingredients
1 whole large onion
2 sticks butter
2-3 pound cube steak
Lawry's season salt, to taste
1/2 Cup Worcestershire sauce
Tabasco Sauce, To taste
6-8 slices pepper jack cheese
1/2 cup Light House Cotija Cilantro Dressing
6 whole french/deli rolls
Instructions
Cut large onion in half and slice into thin strips. In large skillet over medium high heat cook onions in 1/4 stick of melted butter, until soft and light brown. Remove and set aside.
Slice cube steak against the grain. Season with Lawry's.
Heat 2 tablespoon butter over high heat (in same skillet) until melted and beginning to brown. Add meat in single layer. Cook one side until brown, then flip and cook until brown. about a minute to two minutes per side.
Add 1/2 cup Worcestershire sauce, add a few shakes of Tabasco (optional). Allow to simmer one minute. Add cooked onions. Stir to combine. Add 2 more tablespoons butter. Stir.
Layer cheese over meat. Turn off heat. Cover with lid to allow cheese to melt.
Place 4 Tablespoons butter on a hot griddle. Lay sub rolls on griddle and brown. Flip rolls over and lightly brown tops and bottoms on outside of the roll.
To assemble, lay bottom half of French roll on plate. Place meat and melted cheese mixture, followed by a spoonful of juice from the pan. Top with a hearty drizzle of cotija cilantro dressing, top with other half of roll, cut in half. Enjoy!
Nutrition Information:
Yield:
6
Serving Size:
1 sandwich
Amount Per Serving:
Calories:

1106
Total Fat:

81g
Saturated Fat:

42g
Trans Fat:

1g
Unsaturated Fat:

31g
Cholesterol:

334mg
Sodium:

1057mg
Carbohydrates:

16g
Fiber:

1g
Sugar:

2g
Protein:

75g
Norine's Nest in no way provides any warranty, express or implied, towards the content of recipes in this website. It is the reader's responsibility to determine the value and quality of any recipe or instructions provided for food preparation and to determine the nutritional value, if any, and safety of the preparation instructions.