Let's "Taco About" these tacos! Easy Fish Tacos with AMAZING Taco Sauce begin with roasted corn tortillas filled tender top quality chopped fish sticks, finely shredded cabbage, and the most amazing Fish Taco Sauce I've ever had! These tacos rival the Fish Tacos you get in San Diego! Which if you ask anyone…are the Best Fish Tacos!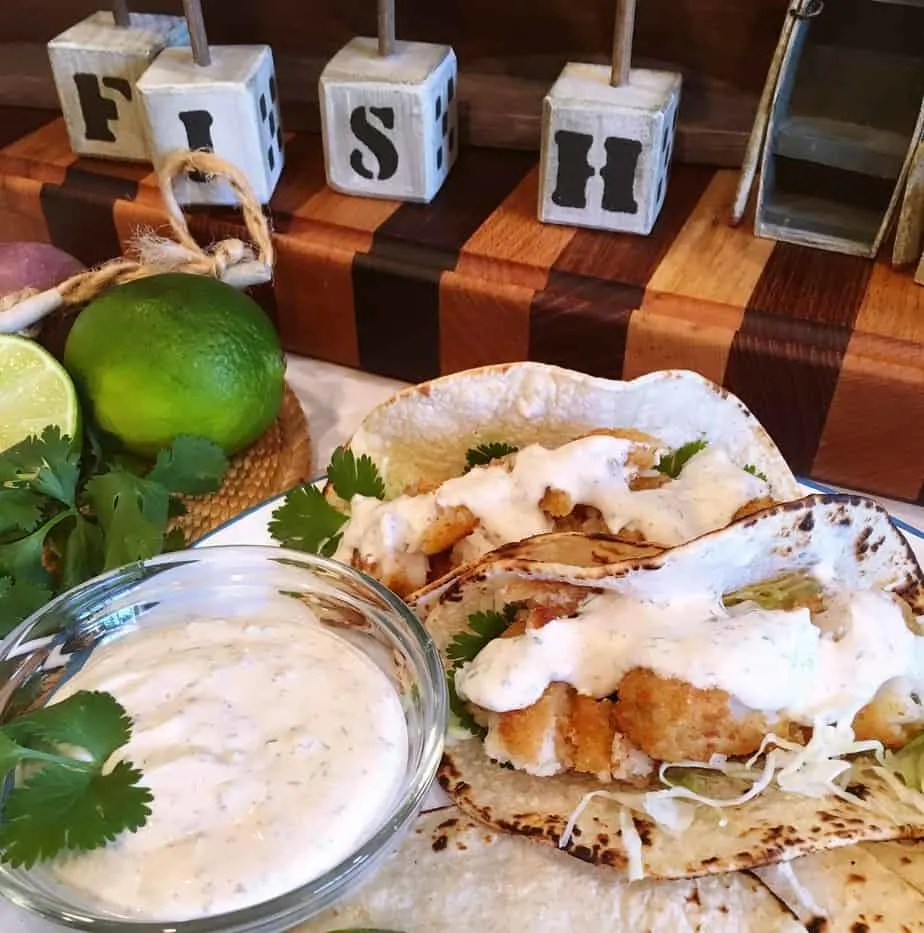 I was craving Fish Tacos a few weeks ago…my past San Diego, California girl was bursting out. Craving aside… I didn't want to go to all the work of breading and frying up the fish. I guess you could say I had a case of "lazy bubbles"!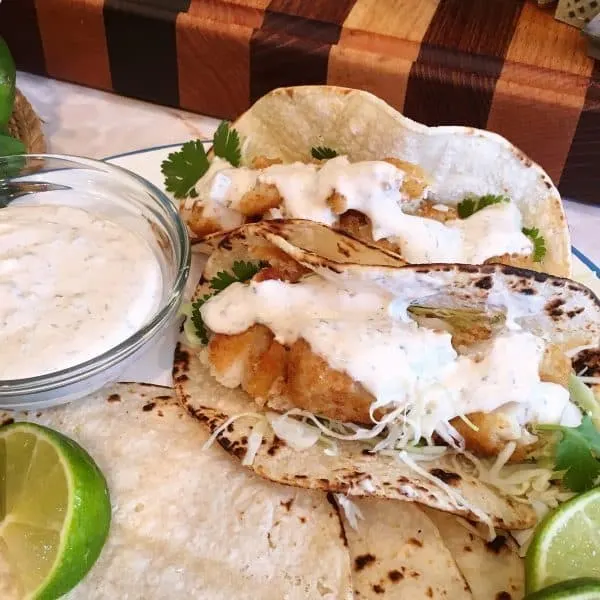 Then I remembered the amazing Trident Ultimate Fish Sticks made from Wild Alaskan Pollock that we purchased from Costco last month! Honestly the most delicious frozen fish sticks we've ever eaten! (This isn't a sponsored post… I just highly recommend them.) I realized I could take those fish sticks and use them for my fish tacos!
With top quality fish sitting in the wings ready to go…all I needed was an amazing Fish Sauce. I wanted something creamy and full of flavor! What happened next was this new amazing…AMAZING Taco Sauce! (I just can't rave enough about this sauce!)
How to Make Amazing Fish Taco Sauce
You'll want to start with the fish sauce. It will need to chill for at least one hour to allow all the flavors to snuggle up with each other and get cozy!
In a small bowl mix together 1/2 cup of Best Foods Mayonnaise (We do not use Miracle Whip! Raise your right hand and repeat after me "I promise not to use Miracle Whip…EVER!" lol) and 1/2 cup sour cream.
Next it's time to spice things up by adding 1/4 teaspoon ground chipotle chili powder. I realize this is a spice you may not have in your cupboard…but you want to add this to your spice rack. Lots of delicious warm flavors. Not hot spicy…just warm rich flavors!
Add 1/2 teaspoon dried dill weed, 1/2 teaspoon chopped hot peppers. I used a canned jalapeño pepper that I cut in half and chopped finely. I tried to remember not to touch my eyes after. (I'm not always the smartest cookie in the jar! I can't tell you how many times I've rubbed my eyes after handling peppers.)
Add 1/2 teaspoon oregano, 1/2 teaspoon cumin, and…and this is KEY…1 teaspoon chopped capers!
Let's pause for the capers! The Capers are glorious in this sauce…you could skip the oregano, maybe even the dill…but for the love of all that's sacred…DO NOT SKIP THE CAPERS! Go BUY CAPERS! They are usually in the pickle aisle. Those little brined pea size gems add something that nothing else can add to this luscious sauce!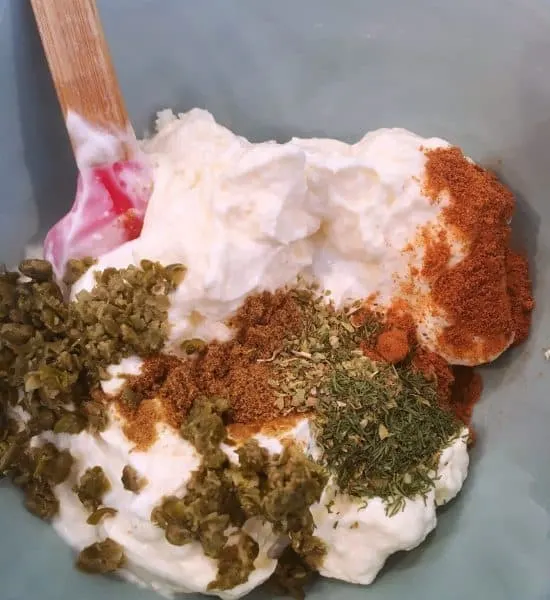 Add the juice of one lime! Fish tacos must have lime. (It's a rule! Like…don't leave the house in your yoga pants. Well…maybe not exactly like that…but you get what I mean… Please I beg you! Only 1 in 10,000 look remotely good with big flowers plastered to thighs and butts! Not only that…seriously y'all know you aren't doing yoga! Stop the lies! Lol)
TIP: Roll your lime before you juice it. This will help release more of the juices and flavors of the lime. A quick way to juice the lime is to poke it with a fork, twist and squeeze! Less clean up that using a juicer!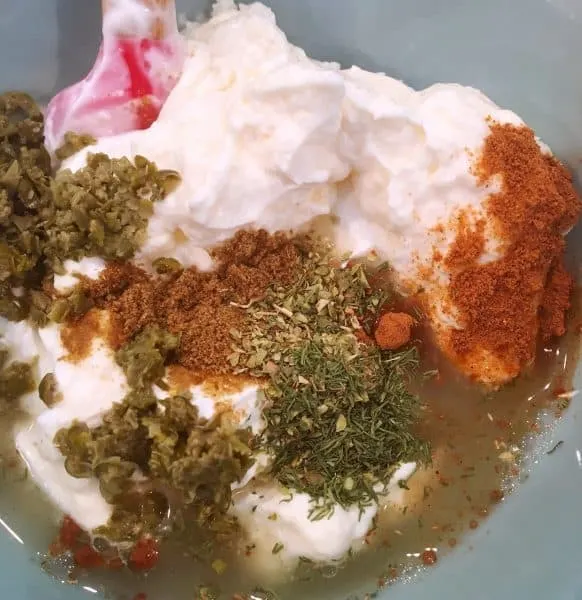 Finish this delectable sauce off with 1 Tablespoon chopped fresh cilantro!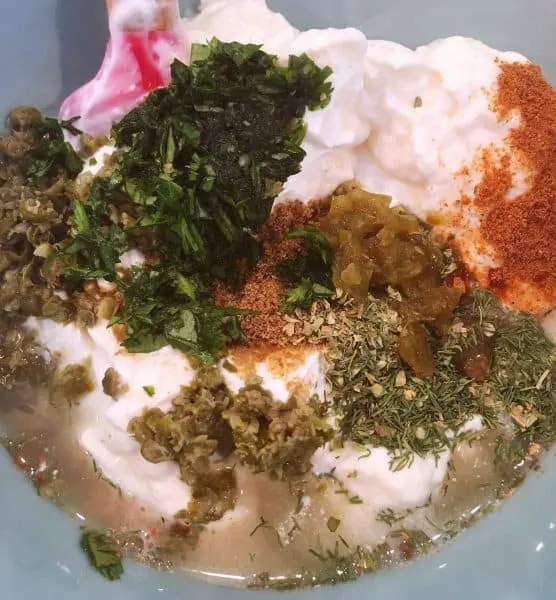 Mix it all together. Cover and chill for at least 1 hour. You can chill it for longer…it will just get better with time. I was a little worried that the dill would over power this sauce…but it doesn't. This sauce is perfect. P.E.R.F.E.C.T.!!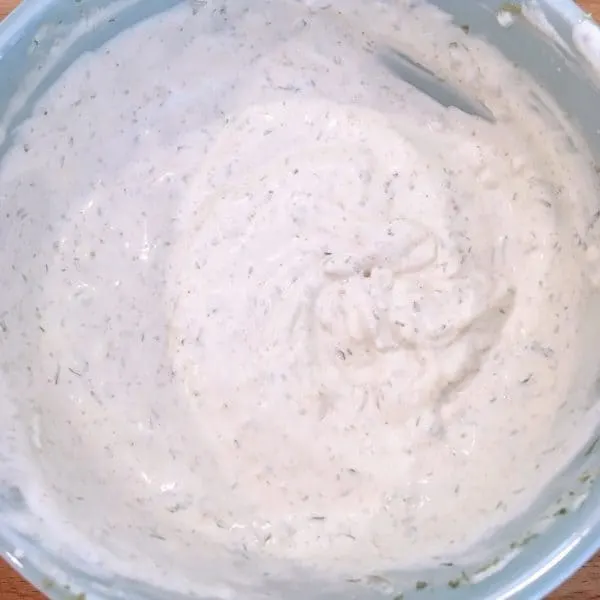 How To Make Delicious Easy Fish Tacos
You can prepare the fish sticks two different ways. Both are good. I know because I've tried it both ways and actually favor the baked method.
First time I made these tacos I fried them in a skillet in oil. Second time…I baked them in the oven and made sure to turn them halfway through cook time.
For frying add 1/2 inch oil to a large non-stick skillet, over medium-high heat. Carefully add frozen fish sticks. Cook until golden brown. Turn fish sticks making sure to cook all sides of the fish sticks.
To bake fish sticks follow baking instructions on back of packaging. I preheated the oven to 400° and baked for 10 minutes, flipped them over and baked another 10 ten minutes.
TIP: I recommend spraying the baking sheet with non-stick cooking spray. This will prevent the fish sticks from sticking to the baking sheet.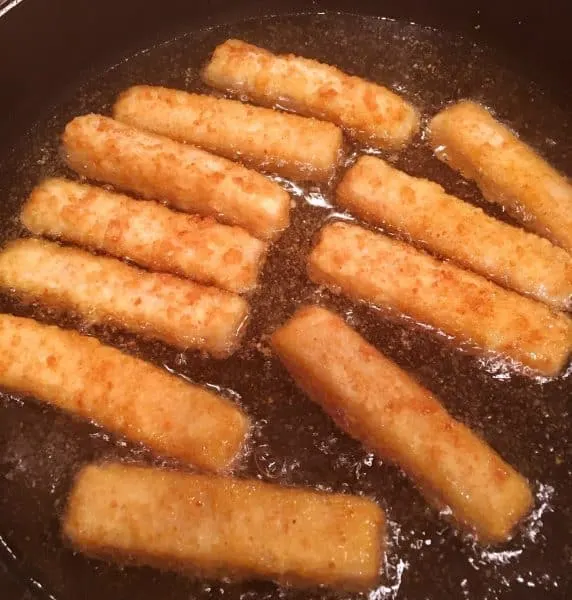 While Fish sticks are baking prepare tortillas.
Corn tortillas go best with this dish, if you were to ask me…but you can use flour. It's all up to your family and what you know they will eat.
If you have a gas range, over medium-high heat, roast corn tortillas. Toast one side until slightly browned and bubbles have formed, turn tortilla over and toast the other side.
First time I made these tacos I placed two whole fish sticks in a corn tortilla on a bed of cabbage. Instantly I knew I had to make some adjustments!
They were good…but I knew they could be better! That's what recipe creating is all about. Tweaking a recipe until it's perfect. If it's good enough for our Nest…then I know it's good enough for yours.
Round two… I chopped the baked fish sticks and used finely sliced cabbage. Then I roasted the corn tortilla's. Made a good Fish Taco…an AMAZING fish taco! Little adjustments can do that to a recipe. That's why it's always good to add your own spin and tweak it.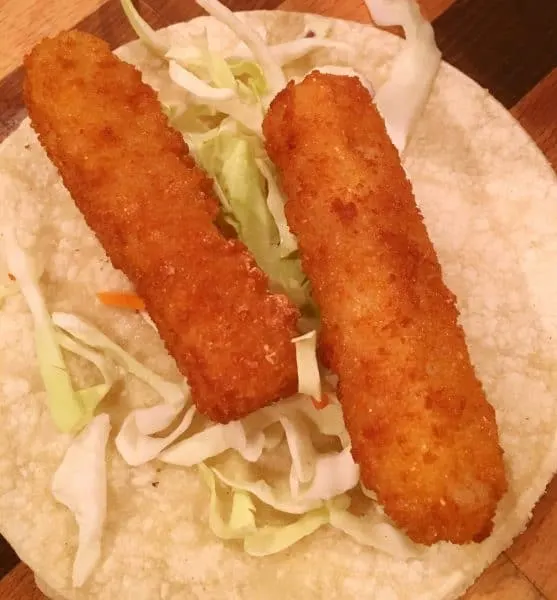 Assemble tacos by taking a roasted corn tortilla in the palm of your hand, fill it with thinly shredded pre-packaged cabbage, a hearty scoop of the chopped fish sticks, drizzle the top with your amazing fish taco sauce and squeeze lime over the entire taco.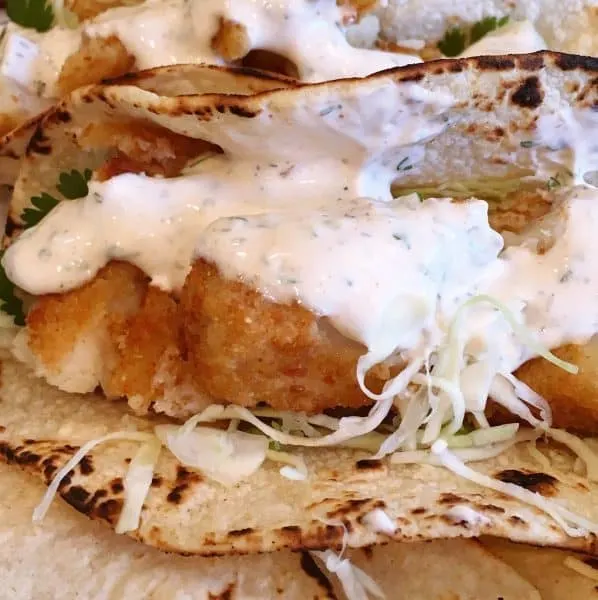 I'm drooling just looking at these pictures. I know how good that sauce is!
This fish sauce is a new staple at this Nest! It's just that good! Actually it's THAT great!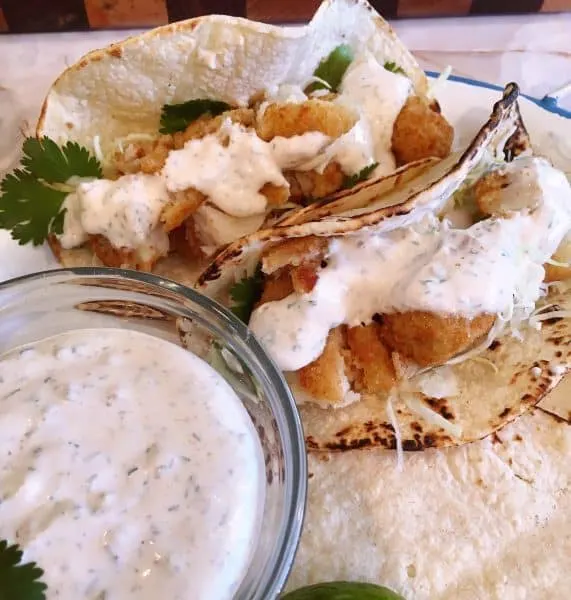 I love how quickly this recipe comes together. Except for the sauce, which is super simple…it just needs that extra chill time, this is a wonderful easy recipe the fish lovers at your Nest will love!
The sauce is reminiscent of the amazing Fish Tacos in San Diego…the Best Fish Taco capital of the world! Right?
If you're looking for some create side dishes to go with these tasty Easy Fish Tacos With Amazing Taco Sauce, I've listed some of our favorite below! Enjoy!
Great Side Dish Recipes that go with Fish Tacos
Remember to follow me on Facebook, Instagram, and Twitter. I also have some amazing boards on Pinterest and all the recipes here at Norine's Nest are on one board over on Pinterest. It makes it easy to store your favorites.
Thanks for stopping by! I hope you enjoy these easy fish tacos as much as we did…they're gonna be on the menu a LOT this summer!
Happy Nesting!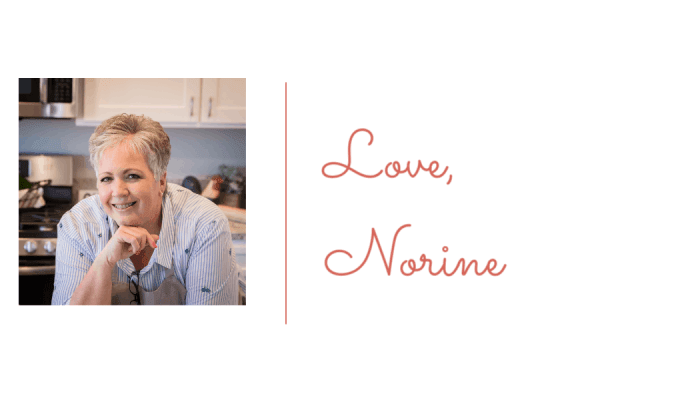 Yield: 4 servings
Easy Fish Tacos With Amazing Taco Sauce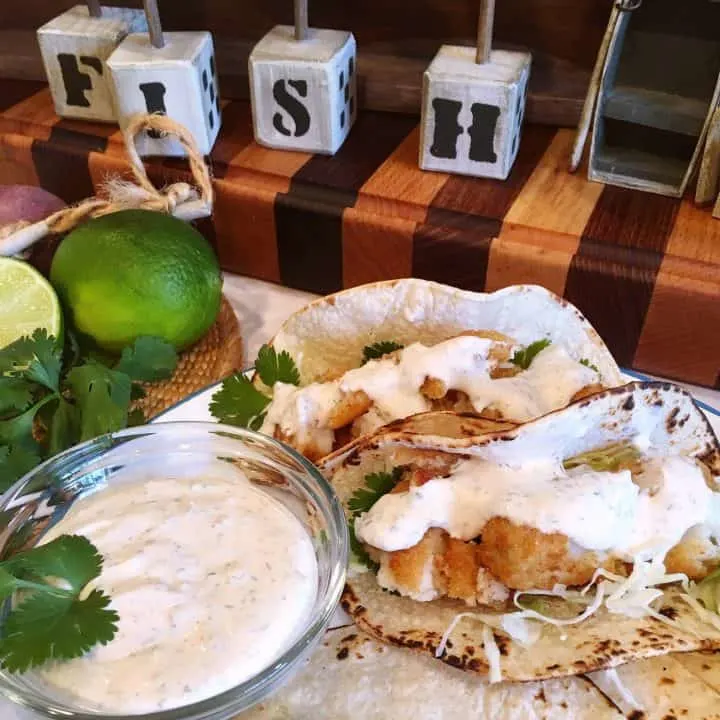 Roasted corn tortillas filled with delicious Wild Alaskan Pollock fish sticks, finely shredded cabbage, and the most AMAZING taco sauce on the planet! Capers, cilantro, dill, cumin, lime,and chipotle peppers come together to make this amazing taco sauce.
Total Time
1 hour
35 minutes
Ingredients
12 white corn tortillas
16 Trident Ultimate Fish Sticks, or other top quality fish sticks
2 cups finely shredded coleslaw cabbage
2 limes
1/2 cup mayonnaise
1/2 cup sour cream
1 Tablespoon chopped fresh cilantro
1/2 a hot pepper, jalapeno finely chopped
1/2 teaspoon dried dill weed
1/4 teaspoon Chipotle chili, ground powder
1/2 teaspoon oregano, dried
1 teaspoon chopped capers
1/2 teaspoon cumin
Instructions
In a small bowl combine mayonnaise, sour cream, juice of one lime, chopped cilantro, dill weed, hot pepper, oregano, capers, chipotle chili, and cumin. Mix until well combined. Cover and chill one hour.
Preheat oven to 400°. Spray a baking sheet with non-stick cooking spray. Lay fish sticks out on baking sheet. Place in oven. Bake for 10 minutes. If fish sticks are golden brown turn and bake other side for an additional 10 minutes. Remove fish sticks from oven and chop into smaller bite size pieces.
While fish is baking, roast tortillas over open flame, on your gas range if you have one, till edges turn dark brown and tortillas begin to bubble. Turn tortilla over and toast opposite side.
Fill roasted tortillas with finely shredded packaged cabbage. Layer with a scoop of fish sticks and a healthy scoop of that amazing fish taco sauce.
Squeeze with lime right before eating. Serve immediately.
Nutrition Information:
Yield:
4
Serving Size:
2 tacos
Amount Per Serving:
Calories:

1266
Total Fat:

81g
Saturated Fat:

18g
Trans Fat:

1g
Unsaturated Fat:

57g
Cholesterol:

105mg
Sodium:

1454mg
Carbohydrates:

105g
Fiber:

12g
Sugar:

18g
Protein:

33g