Easy Eggs Benedict, poached eggs on a bed of crispy traditional breakfast bacon and Canadian Bacon, on top of buttery toasted English Muffins with seasoned avocado spread, and topped off with a rich creamy Hollandaise sauce.
Every time Mars and I go out for breakfast he wants to order the same thing! Eggs Benedict! He absolutely loves Eggs Benedict. L.O.V.E.S. them! (Did I mention…he LOVES them? lol)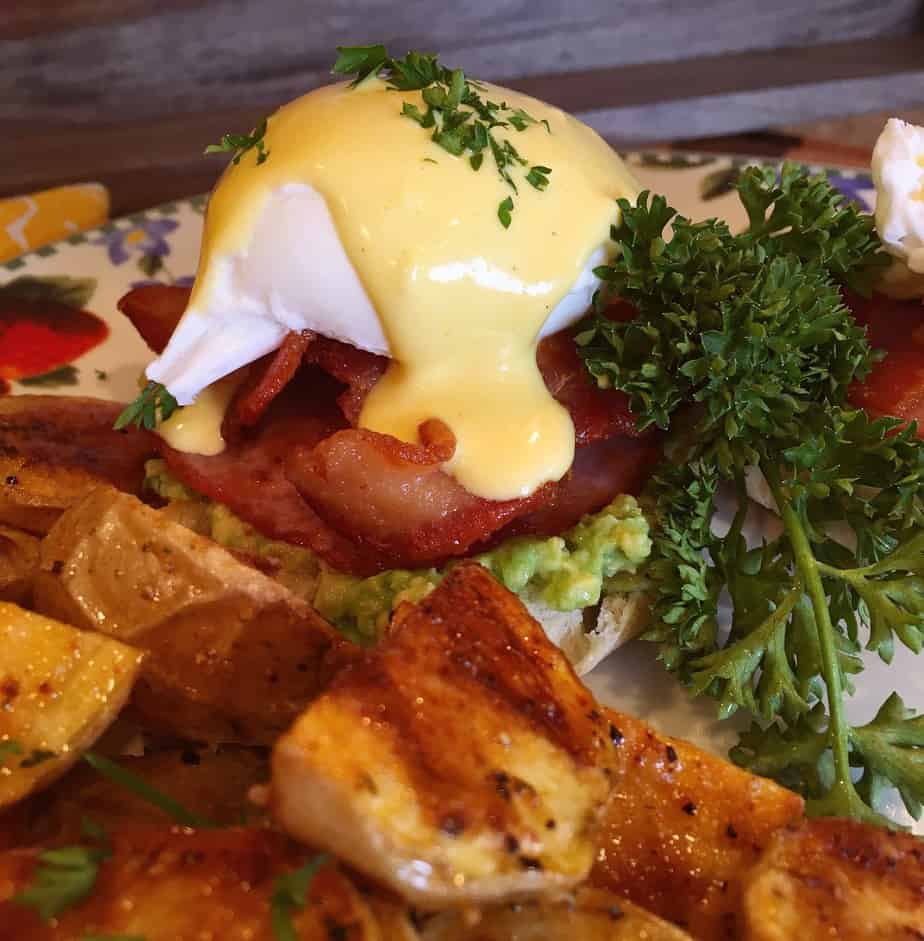 The problem is…a lot of restaurants don't have it on their menu, and if they do…you can't always be sure they will be "good"! (It's like the live version of "Hunger Games"! The odds are not in your favor!)
It's a dish that requires more time and attention than most restaurants want to give to a menu item. There is NOTHING worse than Hollandaise sauce gone wrong! (I love my husband…but I refuse to stand in as "Tribute"!)
So I totally steer clear of Eggs Benedict while dinning out. (He's more daring, or has a stomach of steel!) Which meant one thing… I had to learn to master them at home if I wanted to have them. I think I did a pretty dang good job too friends!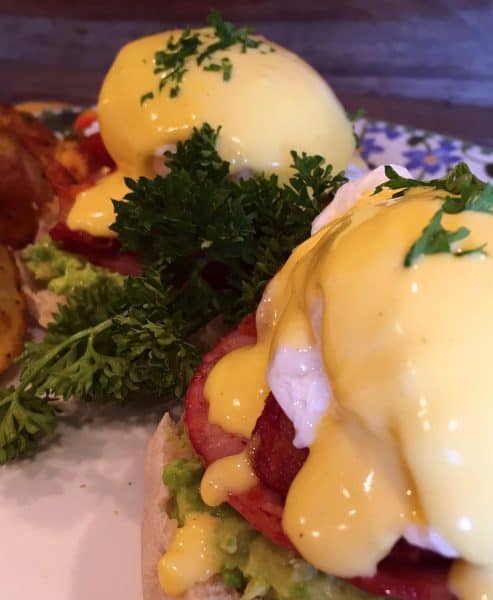 There are two critical components to Eggs Benedict…first is poaching the eggs. It can be a bit tricky. The last thing you want is Egg Drop Soup! (Don't get scared! Stay with me…this is EASY Eggs Benedict!)
The second is that rich creamy Hollandaise sauce. Traditionally made in a double boiler with lots of stirring…followed by lots of praying that you don't "break" the sauce. Who needs that kind of "food stress"? Not me!
The good news? I have Easy Tips for helping you navigate your way through those two difficult steps. First, let's talk about what you need to have on hand.
How To Make Easy Eggs Benedict
Timing is everything in this dish. It's a little tricky, but if you'll follow my step-by-step instructions you'll have the most beautiful, tasty Easy Eggs Benedict ever!
Tip 1: Prep everything before hand that you will need for the Hollandaise sauce and the layers of the Egg Benedict.
In a small bowl smash one ripe avocado and season with 1/8 tsp. garlic salt and 1/8 tsp. coarse black pepper. You can add 1 Tablespoon of prepared salsa for extra flavor if you like.
For your Hollandaise sauce you'll need 4 egg yolks, 2 Tablespoons of fresh squeeze lemon juice, 1/4 tsp. Dijon Mustard, and 3 shakes of Tabasco sauce. (Less if you don't like spice!) Salt and White Pepper to taste.
Pre-cook your bacon and Canadian Bacon. Yep…even your Canadian Bacon. Brown it just a tad. Drain on a paper towel.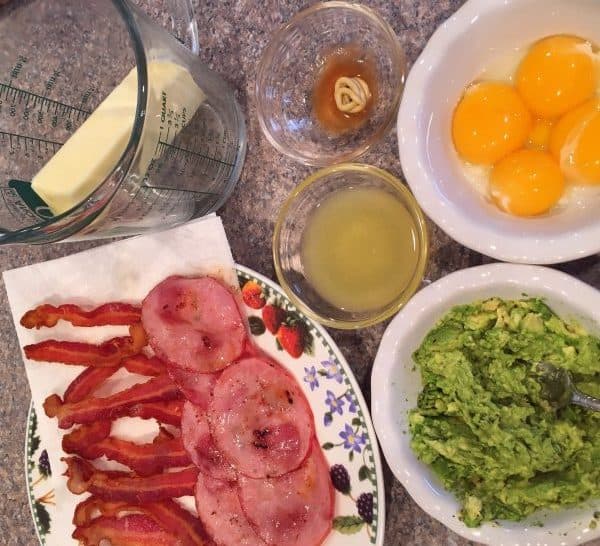 Tip 2: Have your English muffins in the toaster ready to pop down once you get your eggs going! Each serving of Egg Benedict will require one half of a toasted English muffin.
Tip 3: Fill a large pot half way full of water. This is my first helpful hint. Generally to poach an egg, chef's recommend you use a skillet, gently spooning water over the tops of the eggs, and covering with a lid to finish cooking. However a large pot filled with about 5 inches of water won't require that you do all that work. Because the water is deeper it will cover the entire egg and cook it perfectly!
Bring water to a boil over medium high heat. Crack your 4 eggs into a bowl. Add 2 teaspoons of white vinegar to the water. Once water is boiling turn off heat. Slide one egg into the hot water. Followed by another and another, until all four eggs are in the pot.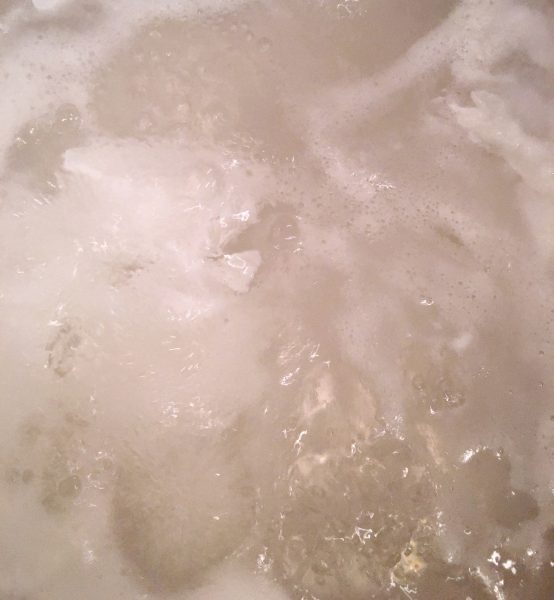 Use a slotted spoon to gently remove the poached eggs in the same order you put them in. Those my friends are perfectly poached eggs! Can we just have a moment of silence to admire them! (Shhhh! We're admiring poached eggs! lol)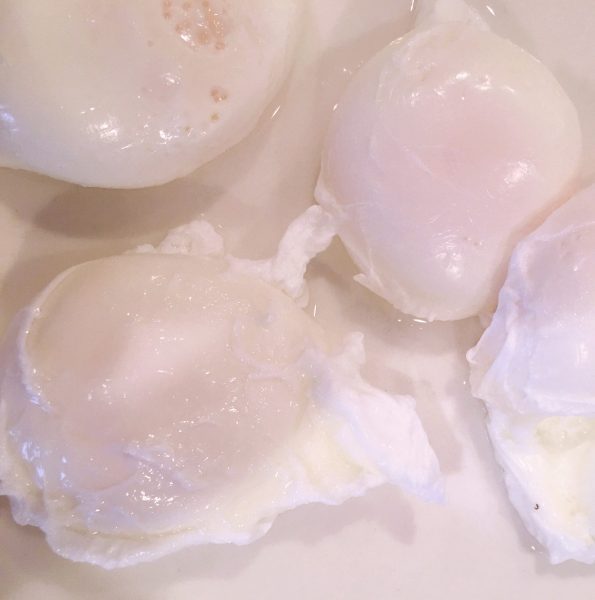 Pop those Muffins down in the toaster! Yep, we are in the home stretch my friends! Amazing right?
Tip 4: We're using a blender for the Hollandaise Sauce! Melt 1/2 cup of butter in a microwave safe dish, like a 4 cup glass measuring cup. In a blender place 4 egg yolks, salt, lemon juice. Cover (This is important! Unless you want your ceiling covered in egg yolk yellow!) Mix on high for 20-30 seconds until yolks lighten in color.
Turn blender down to lowest setting, remove stopper from top of blender lid, and slowly dribble in the hot melted butter. While continuing to blend. (I use a towel over the top to keep splatter from going everywhere. Leave a space big enough for butter dribble.)
Add Tabasco and Dijon Mustard. Taste for acidity. Add more salt or lemon juice to taste. Salt and White Pepper to taste. (Although it should be perfect! Truthfully…I worked on this baby to get it perfect!) This is the perfect creamy, flavorful Hollandaise!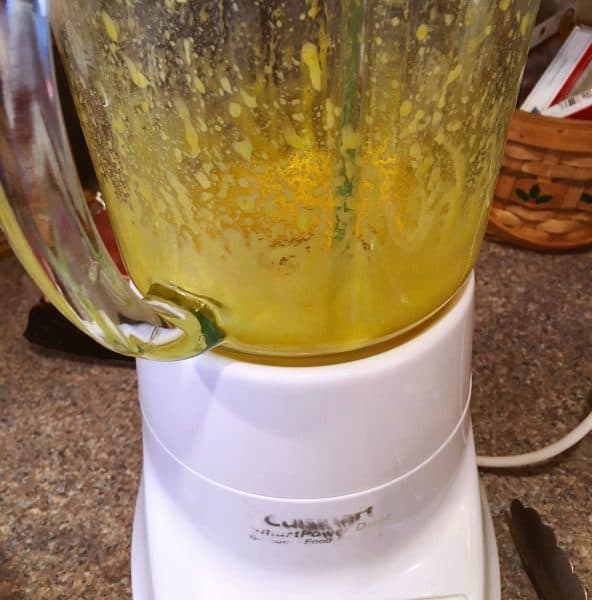 Now it's time to assemble this master piece of breakfast luxury! We're going to work quickly because we don't want cold Eggs Benedict! No, no, no!
First butter your Golden Toasted English Muffins, then a layer of avocado spread. Please note that if you do not like Avocado (I'll pray for ya! lol !) you can omit it. (Such a heartbreaker!)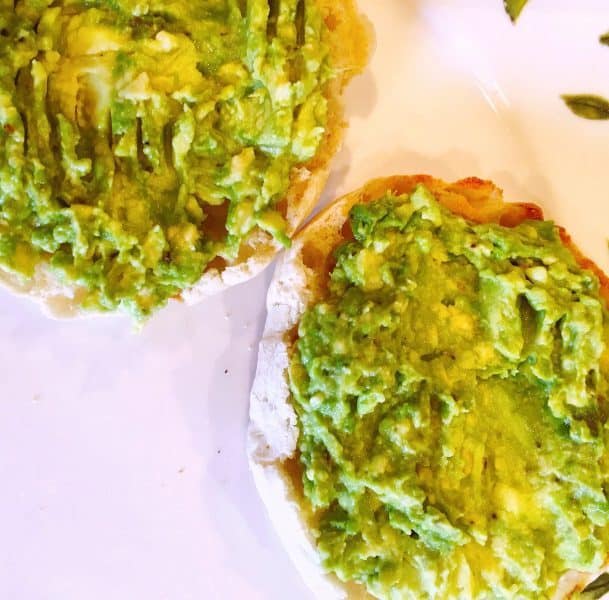 Next add a slice of Canadian Bacon and A couple of slices of Good Ol' Traditional Bacon! We're going whole "hog" here! (Pun intended! lol) You can quickly reheat them in the microwave if need be. I didn't.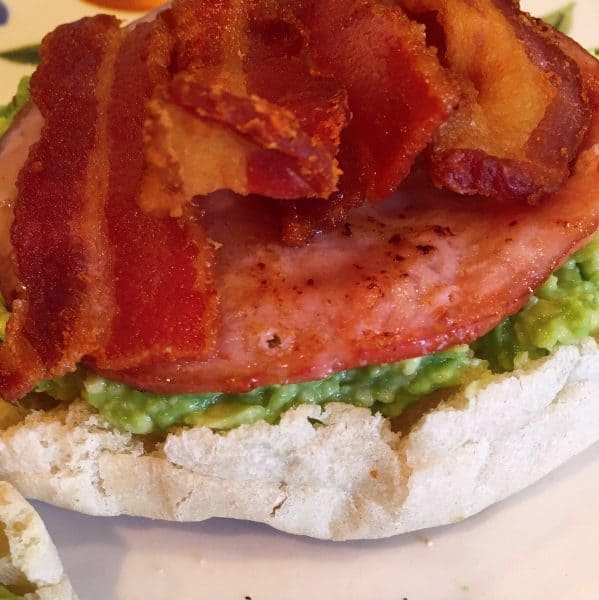 Carefully top with your perfect poached egg.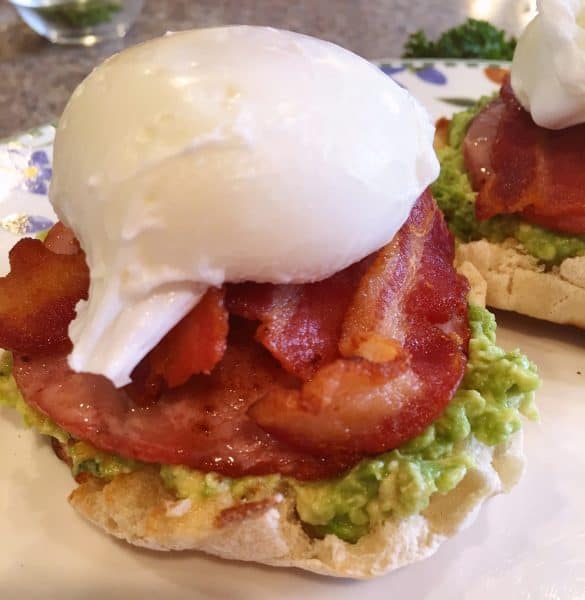 Time for the Hollandaise sauce. This is my favorite part…seriously…there's just something so "sexy" about pouring that creamy yellow lemony buttery egg sauce over the top of this mountain of YUM! It's mesmerizing to watch it slowly cover the top of that perfect poached egg and slide down the sides and over the bacon! (Yep! I just said Hollandaise sauce was sexy! Send Help!)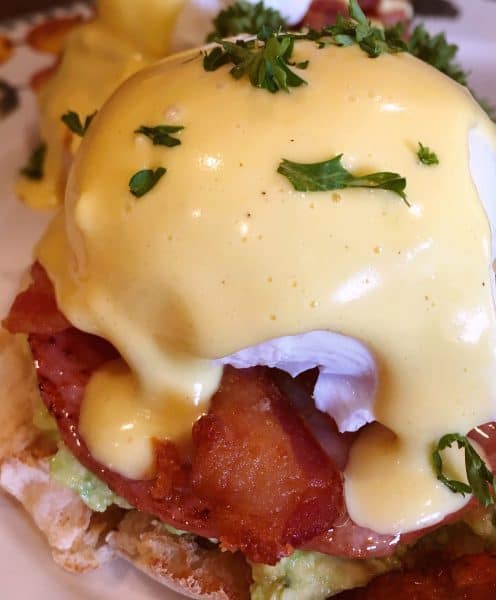 Garnish with Fresh chopped parsley and serve with roasted baby potatoes and fresh berries! You could even serve with a side of Strawberry Spinach Salad! Oh my goodness could a Spring Breakfast be any better!
Let's review my tips for making these Easy Eggs Benedict!
Tips for Perfect Easy Eggs Benedict
Prepare everything you'll need for your Hollandaise sauce, Avocado Spread, and Precook your bacon. (Stay out of that bacon! I'm watching you!!!)
Poach your eggs in a large pot with 5 – 6 inches of boiling water rather than the shallow skillet method. Be sure to add 2 teaspoons of vinegar. Remove with a slotted spoon when tops have just turned white. Place on a glass plate so they don't stick to it!
Use a blender to prepare your Hollandaise sauce and remember to cover the hole while dribbling in the melted butter. (Unless you like wearing Hollandaise sauce…then skip that tip! lol)
You have the perfect elegant breakfast or brunch dish of Easy Eggs Benedict. Mars is still talking about this meal! I have to admit…it was the BEST I've ever had! It does take a little extra work and effort but it's so worth it!
Great Breakfast Recipes Ideas
I know the birds at your Nest will love it as much as we do! Happy Spring Friends! Enjoy!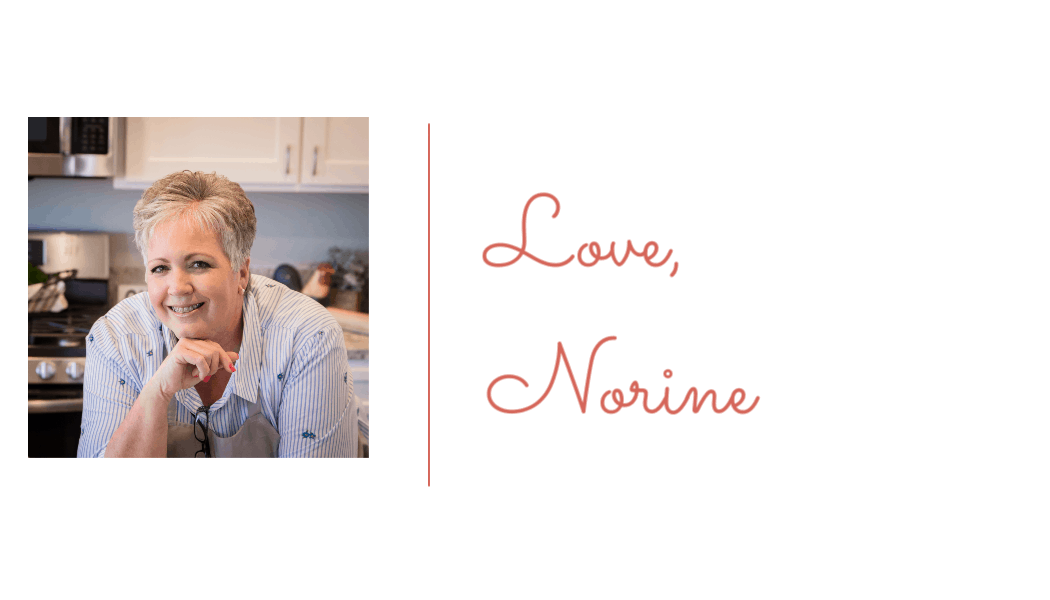 Yield: 4 servings
Easy Eggs Benedict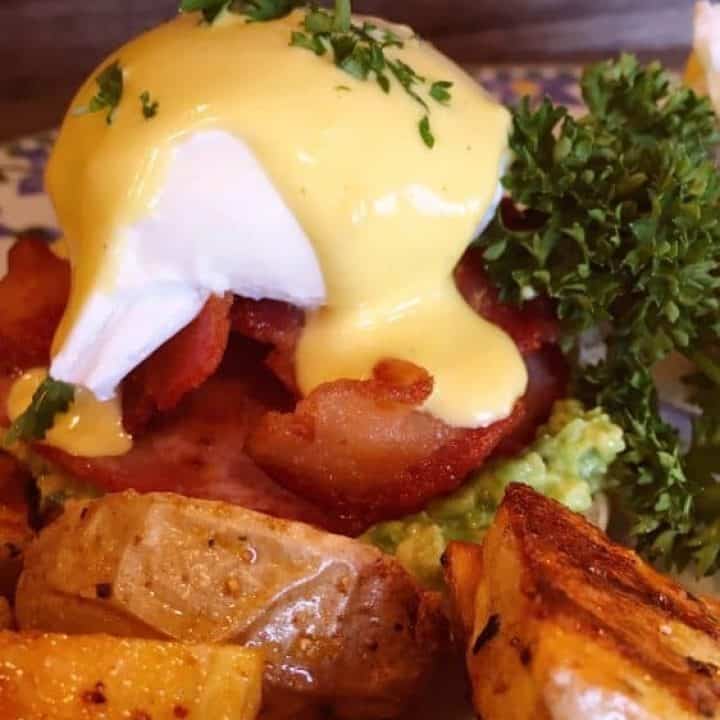 Eggs Benedict, poached eggs over two kinds of bacon and buttered toasted English Muffins spread with Avocado, and topped with creamy rich Easy Hollandaise sauce.
Ingredients
8 piece of breakfast bacon
4 slices of Canadian Bacon
2 English Muffins, cut in half
1 large Avocado
4 large eggs
1/8 tsp. garlic salt
1/8 tsp. coarse black pepper
1 Tablespoon prepared salsa (optional)
2 teaspoons white vinegar
Chopped Parsley for garnish
Hollandaise Sauce
4 egg yolks
1/2 cup melted butter
2 Tablespoon Fresh Lemon Juice
3-4 dashes of Tabasco Sauce
1/4 teaspoon Dijon Mustard
dash of white pepper and salt to taste
Instructions
Prepare all your ingredients before hand. This will help bring this dish together quickly.
Fill a large pot with 5-6 inches of water. Add white vinegar. Bring to a boil over medium heat.
While waiting for water to boil...Cook your bacon and Canadian Bacon and drain on a paper towel. Set aside.
In a small bowl smash Avocado. Add 1/8 teaspoon garlic salt and 1/8 teaspoon coarse black pepper. mix. Add in Salsa if desired. Set aside.
Pop English Muffins down in toaster while you poach the eggs.
Crack 4 eggs and place in a small bowl. Gently slide eggs into boiling water one at a time. Remember which egg you placed in the pot first. Turn heat off. Once eggs turn white on top, use a slotted spoon to carefully remove from water, first egg dropped in comes out first and so forth, and place on a glass plate.
Butter English muffins.
In your blender add 4 egg yolks, 2 Tablespoons of Lemon Juice. Cover and Blend on high speed for 20-30 seconds until yolks turn light yellow and creamy. Turn blender down to low. Slowly dribble in warm melted butter. Mixture will thicken. Add Tabasco, Dijon Mustard, salt and pepper to taste.
Spread Avocado evenly on each English Muffin half.
Top with 2 slices of breakfast bacon, and one slice of Canadian bacon.
Carefully add one Poached Egg.
Drizzle with warm Hollandaise sauce. Garnish with Chopped Parsley.
Serve immediately.
Nutrition Information:
Yield:
4 servings
Serving Size:
1 English Muffin
Amount Per Serving:
Calories:

609
Total Fat:

49g
Saturated Fat:

22g
Trans Fat:

1g
Unsaturated Fat:

24g
Cholesterol:

463mg
Sodium:

1169mg
Carbohydrates:

20g
Fiber:

4g
Sugar:

1g
Protein:

24g