A quick hearty meal can be found with a heaping bowl of this Hamburger Vegetable Pasta Soup! It is ready to serve in 30 minutes! Loaded with tender ground beef, vegetables, and a savory broth…this a meal the whole crew will love!
Back when the chicks roamed this Nest with gusto…and I was trying to stretch every dollar (I'm still stretching 'em…just fewer beaks to feed!), I came up with this tasty family friendly hamburger soup!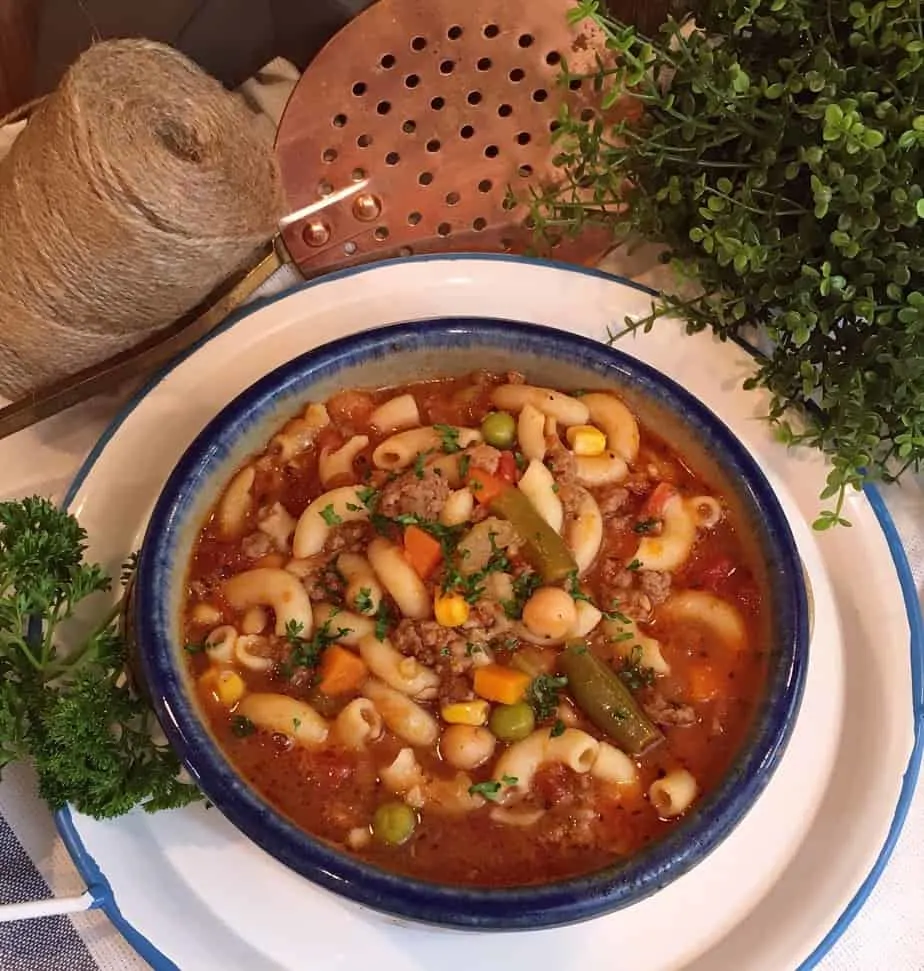 It was a huge hit by young and old. Not always easy to do when trying to feed so many individuals with different tastes!
It is still loved whenever it makes an appearance at our table! I'm a huge fan of the fact that it comes together in 30 minutes. Perfect for those nights when it takes every ounce of energy left to cook!
It's made with items you'll find in your pantry every day! You can adjust it to fit your families varying tastes, and it's scrumptious! It's a triple home run! If your nest has picky eaters like mine does…it's nice when you have a recipe you can tailor to fit your needs.
How To Make 30 Minute Hamburger Vegetable Soup With Pasta
In a large pot, over medium heat, brown one pound of ground beef in 1 Tablespoon of olive oil. Breaking up beef as you brown it. Add 2 Tablespoons dried onion flakes and 1 teaspoon of mince garlic. (I'm all about keeping it easy and not smelling like an onion factory! So I use dried onion flakes in this recipe. You can use fresh.)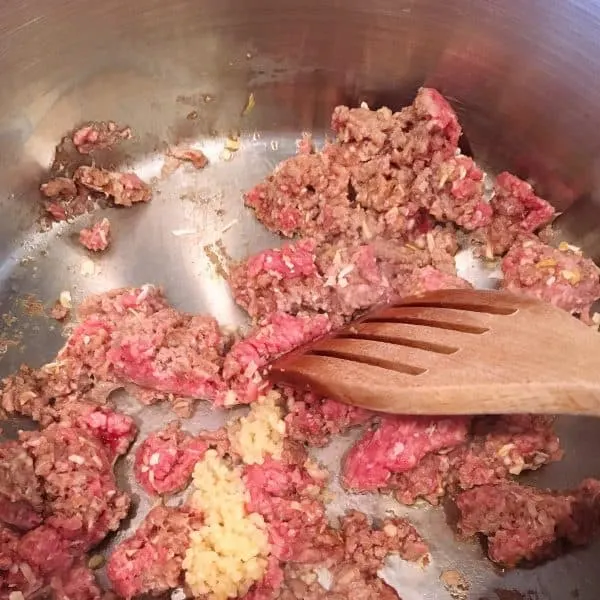 Once ground beef is browned, add 2 cups beef broth and 4 cups of water. Add two stalks of sliced celery. Give it a good stir.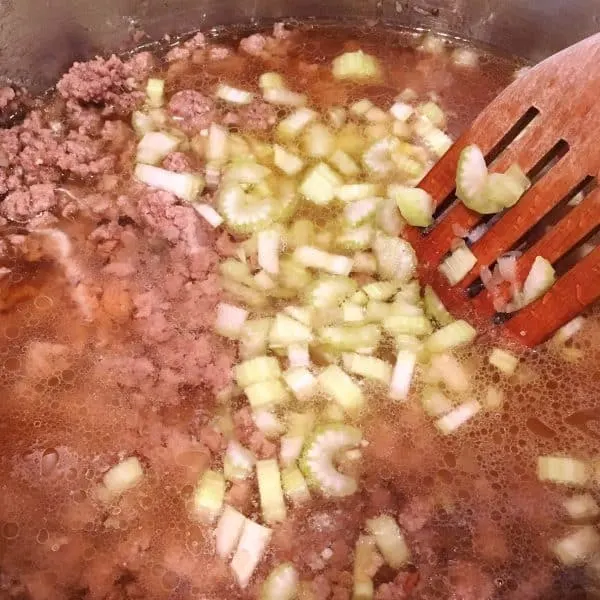 Add One package of dry onion soup mix. Stir, stir, stir! Time to get yer wings a flappin'!
If you don't know how to stir…we are in big trouble! Cause this recipe calls for some serious "stirring" y'all!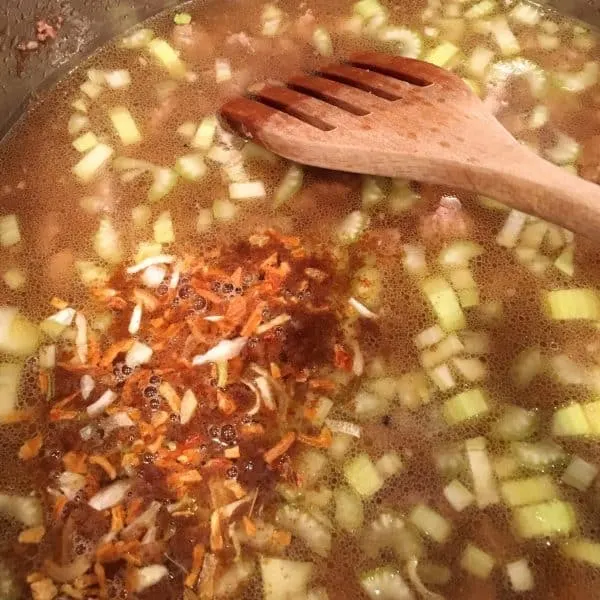 Next add 2 cups of prepared spaghetti sauce.
TIP: You can use store-bought or homemade. I had some homemade on hand, but generally I add store-bought. No shame in convenience when it's available. You could also substitute canned tomato sauce with 2 Tablespoons of Italian Seasonings.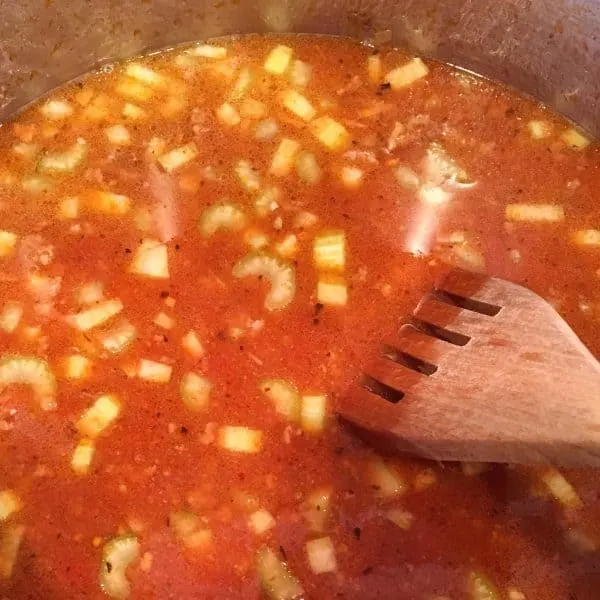 Add one, 16 ounces, package frozen mixed vegetables…and….STIR! Flap, flap, flap!
Doesn't that look delicious? Be sure to salt and pepper to taste!
I add a little something extra to this soup by tossing in a can of rinsed kidney beans or garbanzo beans. Either are great in this soup and a fantastic source of protein!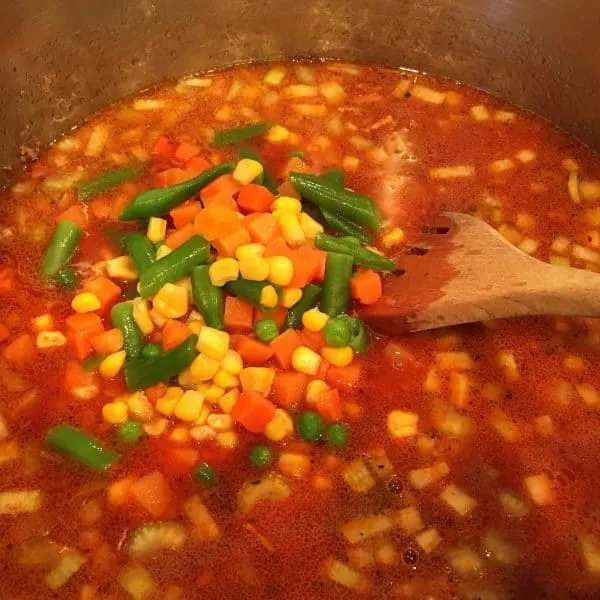 Bring mixture to a boil. Add 1 1/4 cup of macaroni. Are ya ready? STIR!!! (I did warn you that you'd be stirring…a lot!)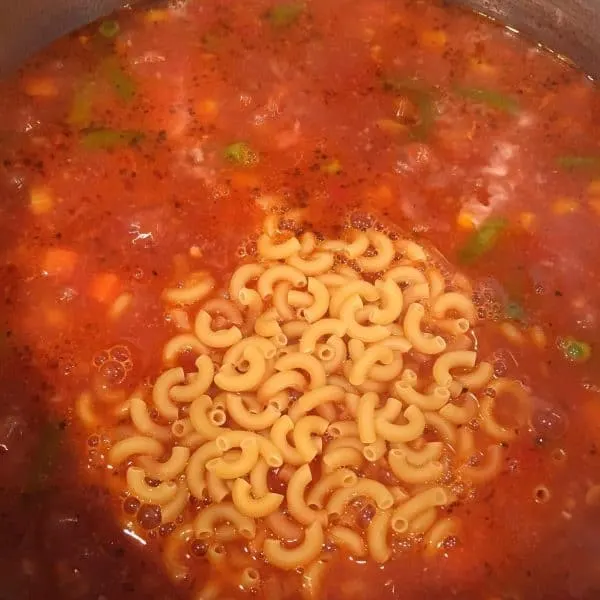 Allow to simmer until macaroni is done. About 12 minutes. Stirring occasionally. Now I will caution you that you don't want to overcook this soup of you'll have mushy macaroni. Nobody likes mushy macaroni. Not even the birds.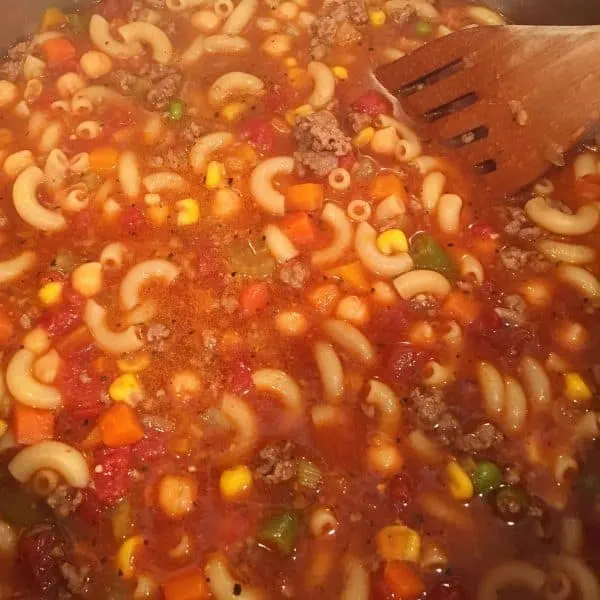 Ladle up great big heaping spoonfuls into bowls and serve with crusty bread!
Ya don't really have to have crusty bread, but I don't know how you're going to lap up all that broth in the bottom of the bowl…unless you come from a long line of slurpers! (Definition…one who slurps! Grandma just rolled over in her grave! She does that a lot, cause of me…poor thing! Slllluuuuuurp!)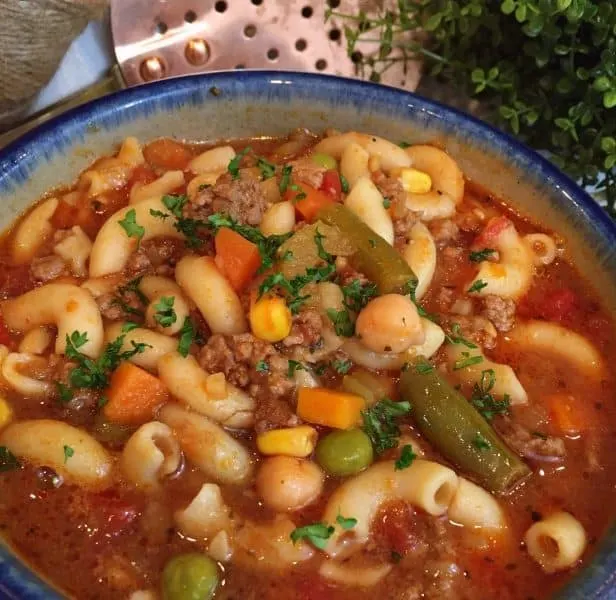 Speaking of Grandma…this is a soup grandma's all over the country made back in the day! They had to make a dollar stretch too!
So they'd understand the struggle to feed our families today. They knew there was no better way than soups with tasty broths, a little meat, and loads of garden fresh vegetables.
This is my nod to those amazing women who found a way to feed their big families during some of the darkest times this country has ever experienced!
When men had to stand in soup lines after spending hours looking for non-existent jobs, and moms made dresses for their little girls out of chicken feed sacks! It was called the Great Depression…only there wasn't much great about it!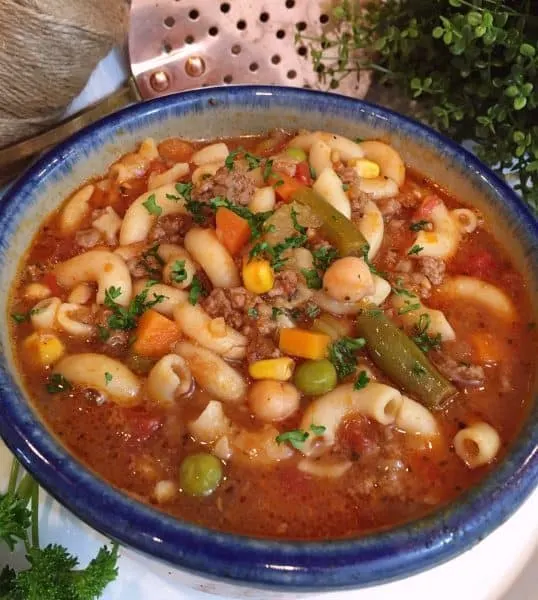 The flavor of this Hamburger Vegetable Pasta soup is ultra savory thanks to the dry onion soup mix and seasoned spaghetti sauce! Quick easy ingredients to make a tasty base for this soup.
This Hamburger Vegetable Soup is loaded with a little bit of something for everyone at your Nest and ready in a flash!
You may also enjoy these other Family Friendly Soup Recipes
I hope you'll follow me on Pinterest, Facebook, and Instagram where I share my recipes every day to help with your meal planning needs!
Happy Nesting!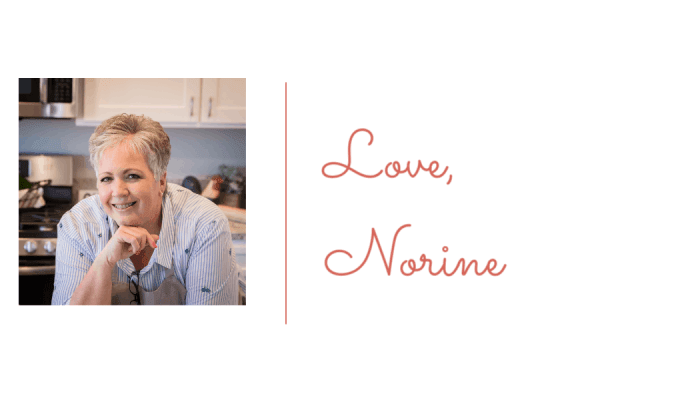 Yield: 6 servings
Hamburger Vegetable Pasta Soup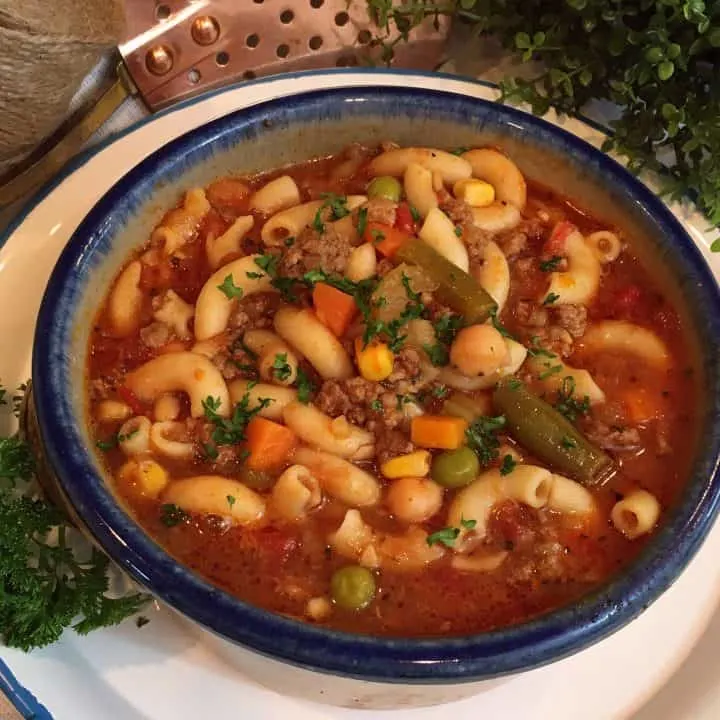 A quick, easy, and delicious soup ready in 30 minutes. Loaded with ground beef, vegetables, pasta and a savory broth.
Ingredients
1 pound of ground beef
1 Tablespoon Olive Oil
2 Tablespoons dried onion flakes
1 teaspoon minced garlic
2 cups beef broth
4 cups water
2 cups prepared spaghetti sauce
1 (1 ounce) package dry onion soup mix
1 can kidney beans, or garbanzo beans, rinsed and drained
2 stalks celery, chopped
Salt and Pepper to taste
1 (16 ounce) package frozen mixed vegetables
1 1/4 cup elbow macaroni
Instructions
In a large pot, over medium heat, brown grown beef in 1 Tablespoon Olive Oil, with dried onion flakes, and minced garlic.
Add broth, water, spaghetti sauce, dry onion soup mix, celery, kidney beans,and frozen vegetables. Stir to mix well.
Bring soup to a low boil. Add elbow macaroni. Simmer until macaroni is done.
Mix and serve
Recommended Products
As an Amazon Associate and member of other affiliate programs, I earn from qualifying purchases.
Nutrition Information:
Yield:
6
Serving Size:
2 cups
Amount Per Serving:
Calories:

457
Total Fat:

18g
Saturated Fat:

6g
Trans Fat:

1g
Unsaturated Fat:

10g
Cholesterol:

69mg
Sodium:

1039mg
Carbohydrates:

40g
Fiber:

9g
Sugar:

10g
Protein:

32g