Chicken-Fried Chicken with Creamy Country Gravy is a new favorite at this Nest! With its tasty flavored crispy breading, and rich creamy country gravy…it's certain to be a hit at your Nest too!
When you cook as much as I do, a new recipe isn't a big deal to the birds that reside at my Nest. So, when I served this dish last week and the hubs was crowing on and on about how good it was…you know it's good!
Especially when he asks if we can have it every week and packs the leftovers himself for his lunches!!! (No, no we can't have it every week…we can't afford the cardiologist! Lol)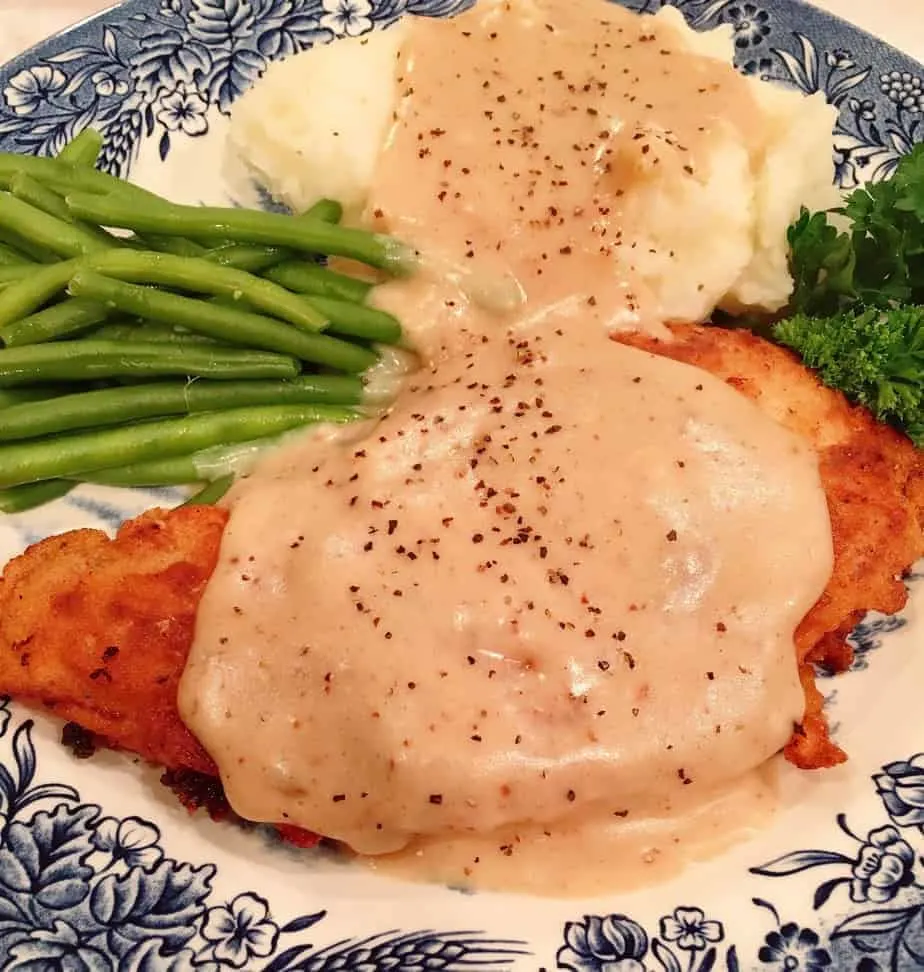 There has to be balance in our diets. Salad, soups, and fish followed by spectacular fried chicken! (Said in my best Minnie Pearl voice…and if you don't know who that is…your younger than 50!)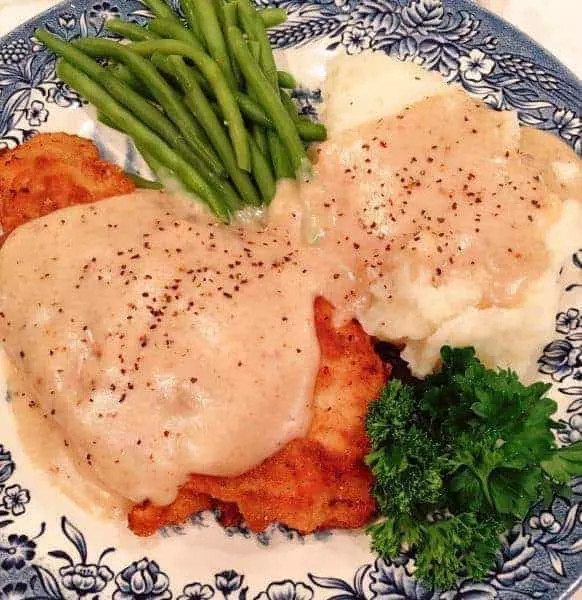 This is a great homemade country meal and a true comfort food in every sense of the word.
How to Prep for Chicken-Fried Chicken
There is a little prep work that goes into this meal. Each step will help produce tender juicy chicken fillets.
Rinse and pat dry 3 large boneless chicken breasts.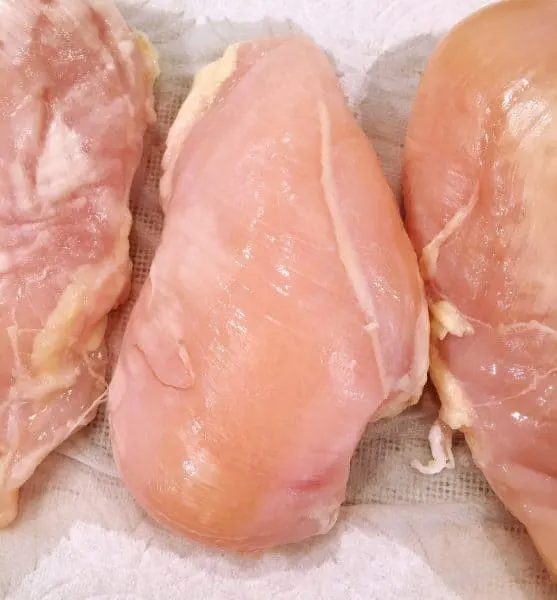 Using a sharp knife, Fillet chicken breast length wise…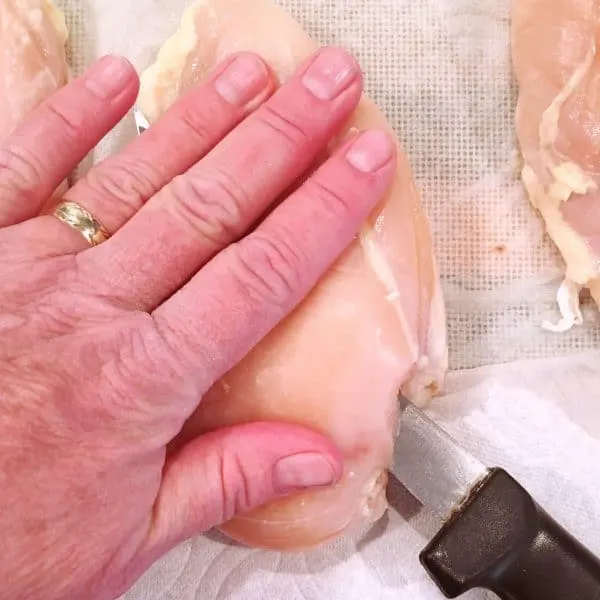 You will have two fillets from each breast. (Are you impressed with my math skills!)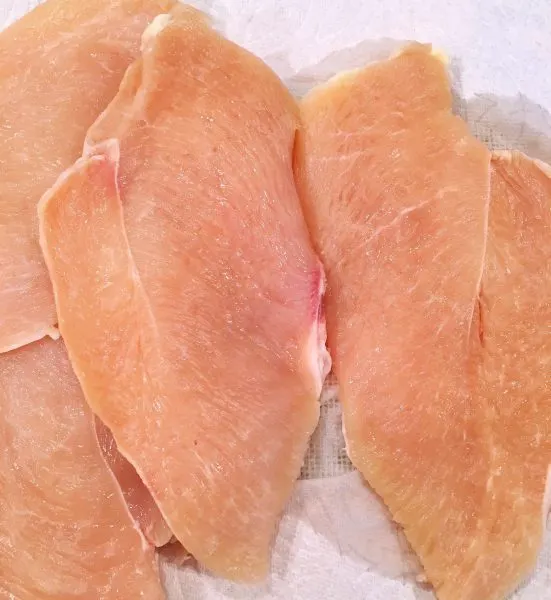 Place chicken fillets in-between plastic wrap and tenderize the chicken fillets…or as I like to call it…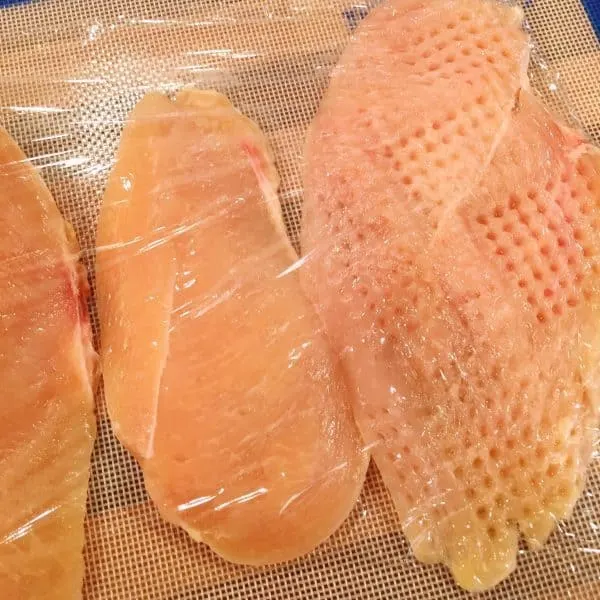 Therapy!
I would like to caution that this type of "therapy" can be tricky. You can end up with ground chicken if you're not careful…so choose your source carefully. Remember…we are tenderizing NOT pulverizing!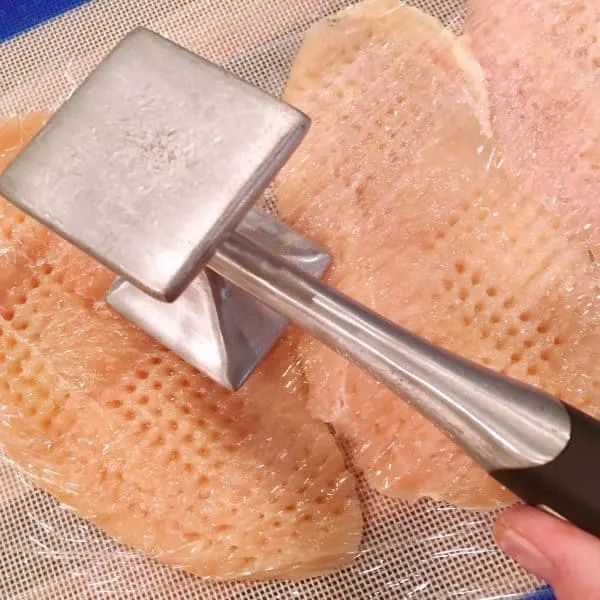 Remove chicken from plastic wrap (I feel I need to state the obvious…lol) Season with seasoning salt and coarse black pepper.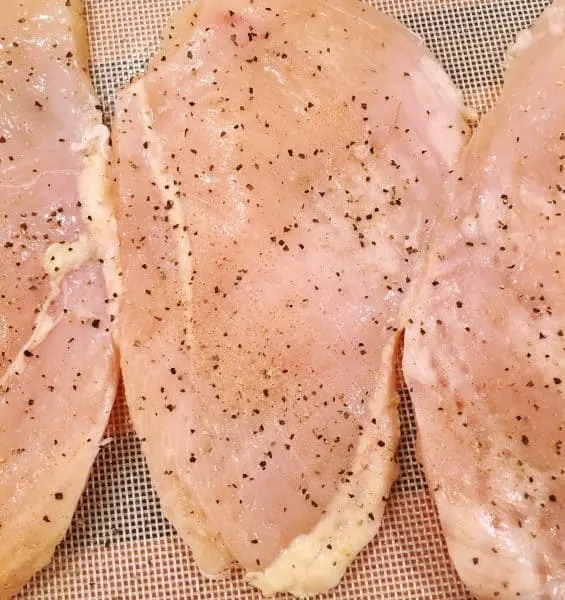 Place chicken in a medium size bowl and cover with 2–3 cups of buttermilk. Enough to submerse the chicken. Cover and refrigerate for 4–6 hours.
TIP: I like to place mine in a bowl in the morning and let it soak all day. (Side note… I'd like to soak in buttermilk all day. Might plump up my wrinkles!)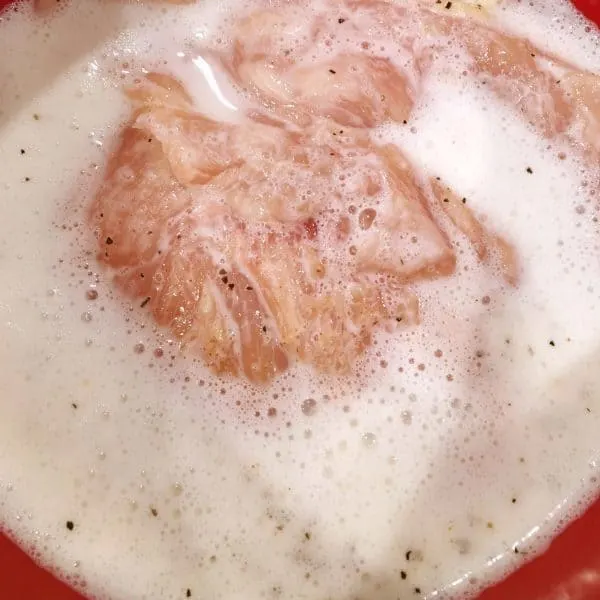 Coating the Chicken Fillets
In a shallow dish add 2 cups of all-purpose flour, 1 teaspoon paprika, 1/2 teaspoon coarse black pepper, 1/2 teaspoon salt, 1/4 teaspoon garlic powder, 1/4 teaspoon onion powder, 1/4 teaspoon ground thyme, and 1/4 teaspoon sage.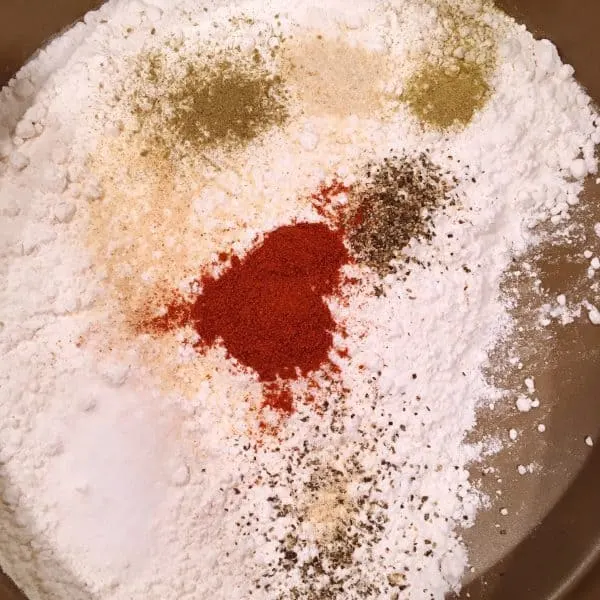 Mix well with whisk to combine…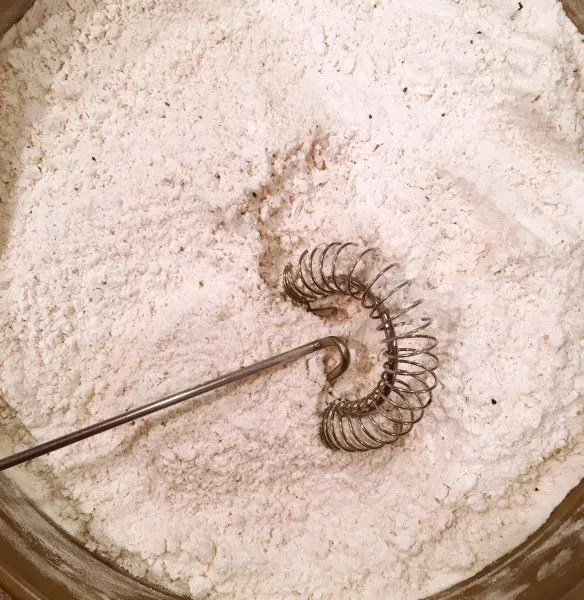 Remove chicken from Buttermilk, allowing excess to drip off. Dredge the chicken in flour mixture. (I just love the word dredge…random fact!)
Many of you have asked where I got my Linden Sweden Flat Whisk. I bought mine from Ikea, but you can also find them on Amazon. It's truly one of my favorite kitchen tools! It's great for making gravy and sauces or beating eggs! I highly recommend having one in your kitchen.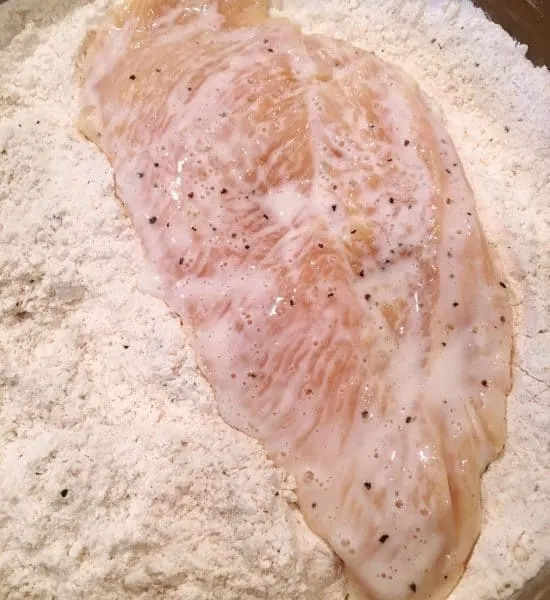 Be sure to coat both sides, making sure chicken is covered in mixture. Gently shake off any excess flour.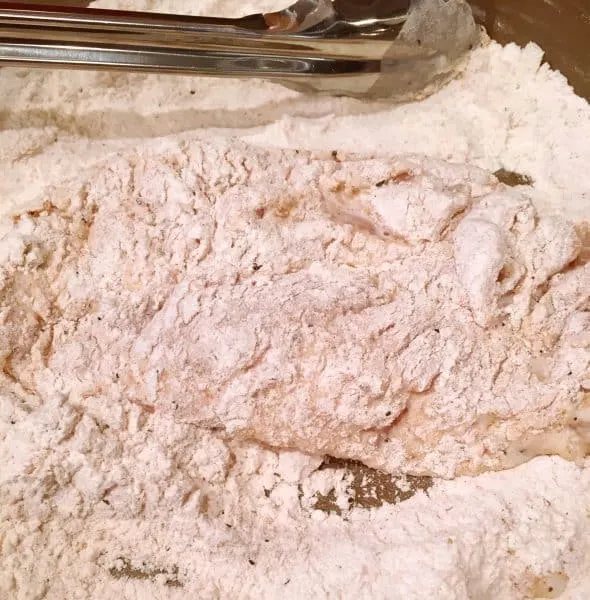 How To Fry Chicken Fried Chicken
In a large skillet pour 1/2 inch of vegetable oil. Heat over medium-high heat until hot enough to fry chicken. Test by dipping tip of chicken fillet into oil…if it sizzles…it's ready. You don't want crazy spastic sizzle…that means the oil is too hot.
TIP: PLEASE BE CAREFUL FRYING IN HOT OIL! Always make sure the handle of the skillet is turn towards the stove and AWAY from you!
I suggest checking out this awesome splatter screen it's a great price and an easy way to protect yourself and your stove from all the clean-up!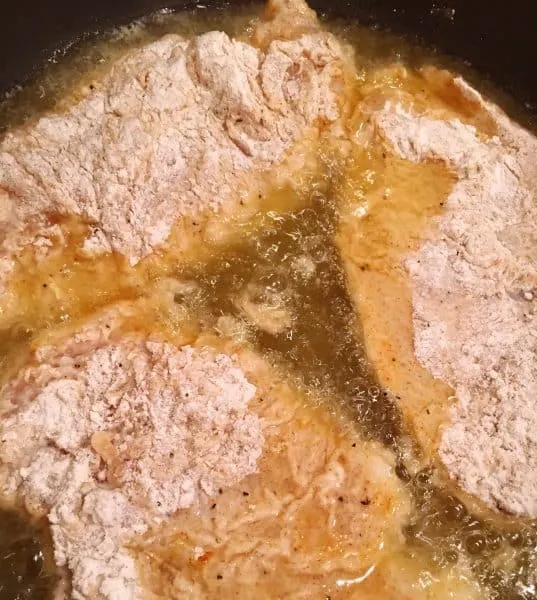 Turn the chicken over using a slotted spatula…aka "pancake flipper" thingy. (We're all about technical terminology here at Norine's Nest!)
Slide the spatula carefully under the chicken and gently turn it over. This will help keep the breading on the chicken…which is our main goal!
The chicken is ready to be turned over when you can see the juices escaping around the edges the chicken like a bootlegger in prison.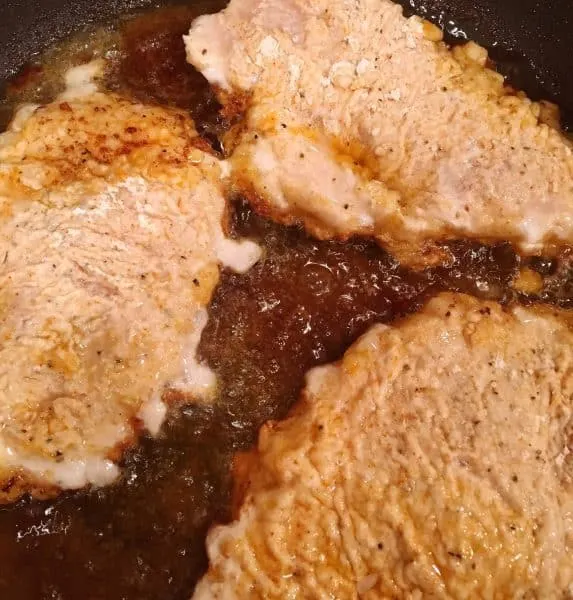 Cook chicken until both sides are golden brow, crispy, and juice run clear.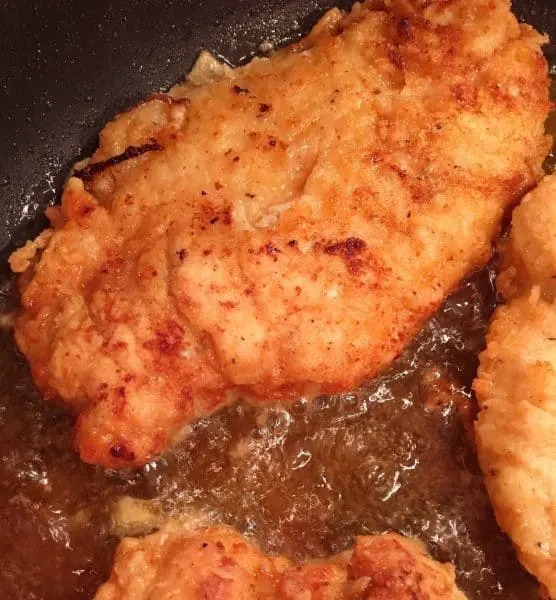 Carefully remove chicken from oil and place on a baking rack on top of a baking sheet and keep warm in oven until ready to serve.
Continue frying until all the chicken is cooked.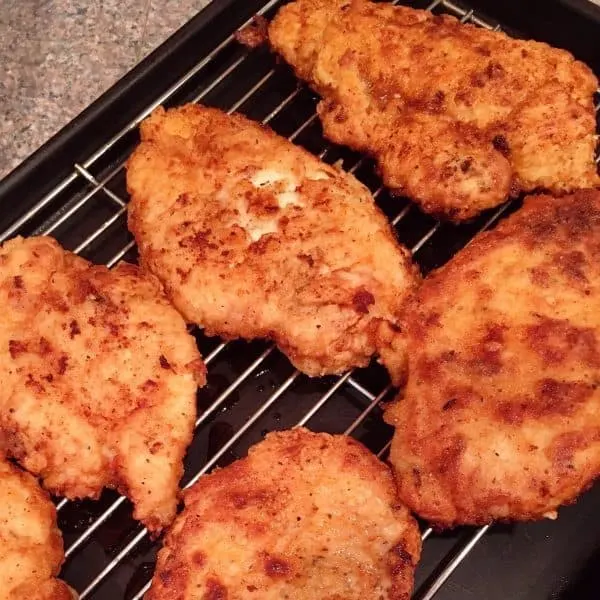 How to Make Creamy Country Gravy
In skillet drain some, but not all of the "drippings" from the pan. Whatever you do…don't get rid of the bits! We want all those tasty bits! (I'm a bit passionate…about the bits! Lol) Over medium heat whisk in 1/4 cup all-purpose flour. Mix until smooth to create a roux.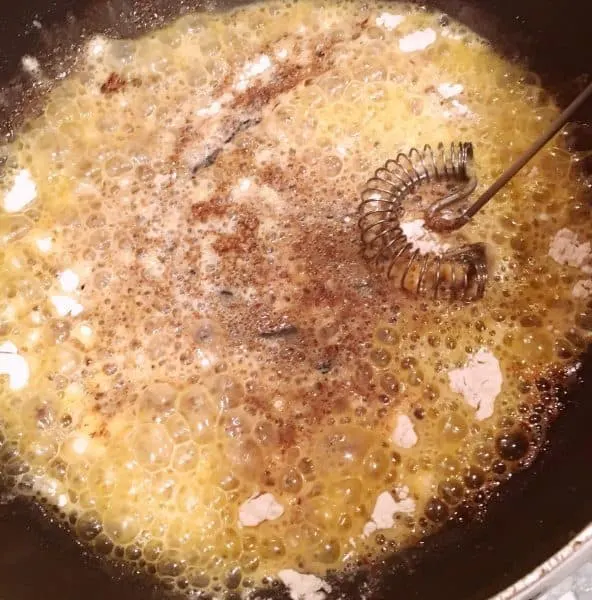 Add 2 cups milk and stir with whisk until thick and creamy, add 1/2 cup of chicken broth and 1 chicken bullion cube. Continue mixing until bullion cube has dissolved.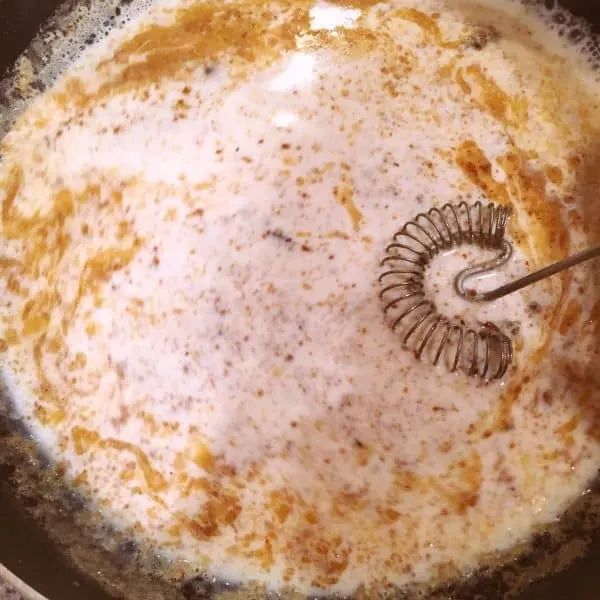 Gravy will be thick and creamy with chicken batter bits. (Ohhh there I go with the bits! Gotta love bits! They're little flavor bombs!)
TIP: If the gravy is not thick enough, it should be, but if it's not…add 2 Tablespoons flour with 4 Tablespoons of water in a small bowl and slowly add it to the gravy. Continue stirring until gravy is thickness you'd like. If it gets too thick…add a little more milk.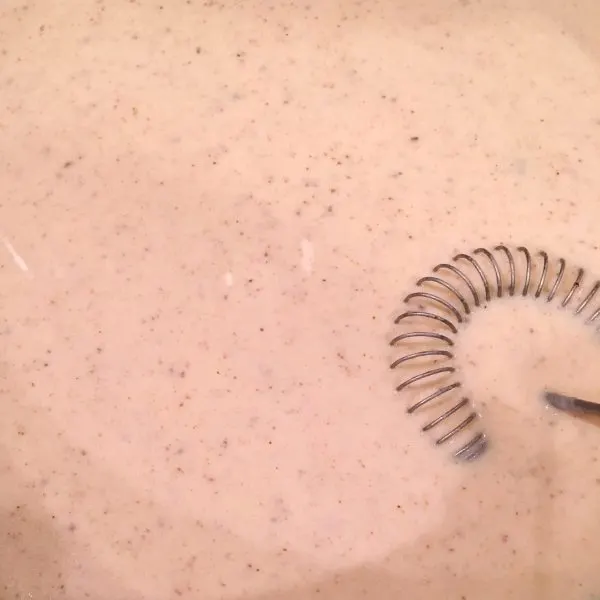 Place chicken on serving dish and cover with creamy country gravy! Smother that chicken fillet in all that flavorful creamy sauce.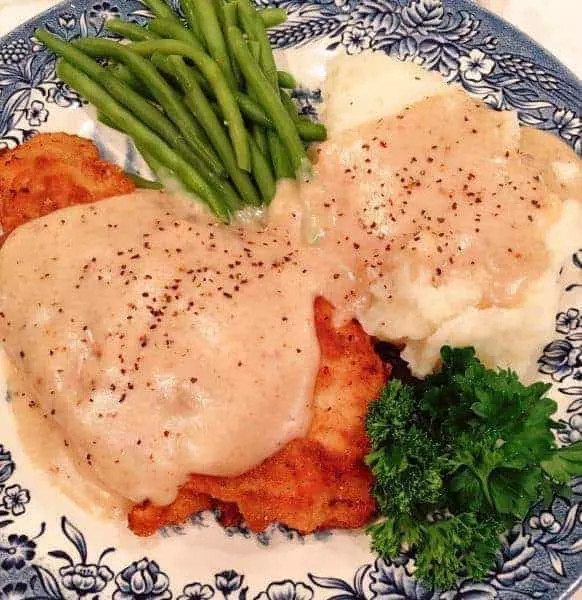 The minute my husband took his first bite it was love! I loved it too…but he really enjoyed it! I'm trying to decide just how jealous I should be over a Chicken-Fried Chicken fillet? (That's some pretty stiff competition!)
I served it with homemade mashed potatoes and a side of green beans.
Little tip… I used the remaining chicken stock in the can to boil the green beans. Those skinny frozen beans sucked up all the flavor.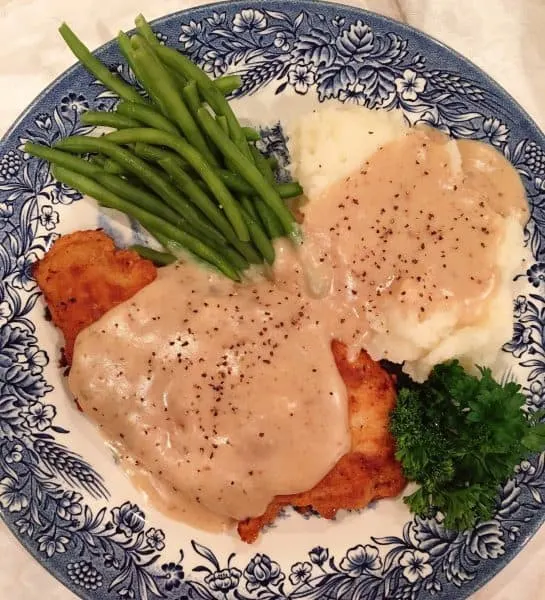 He even loved the green beans! It was an EPIC night at Norine's Nest! This Chicken-Fried Chicken with Creamy Country Gravy could make dinner time epic at your nest too! Enjoy!
Favorite Classic Country Recipes
Thanks for stopping by! Remember you can always follow me on Instagram, Facebook, Pinterest, and Twitter! For even more fun join My Facebook Group "The Best Of Your Nest", and share recipes with other foodie friends and bloggers.
Have a Great Week!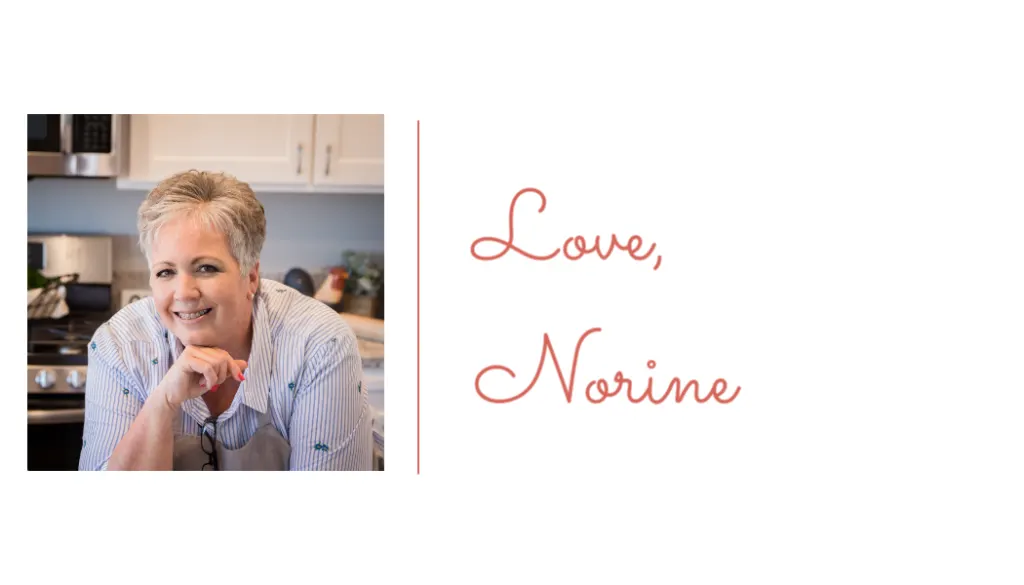 Yield: 6 servings
Chicken Fried Chicken with Creamy Country Gravy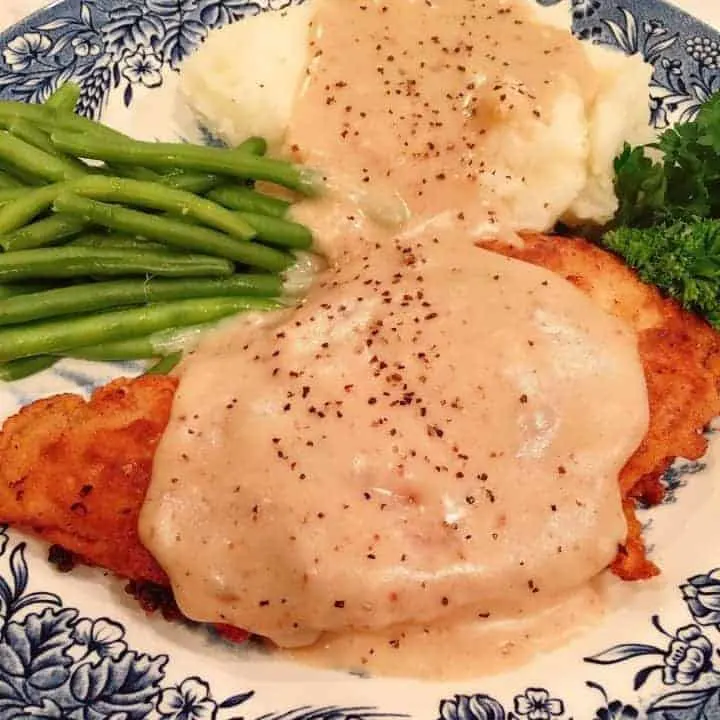 Tender, moist, juicy chicken fillets in with a golden crispy flavorful breading and smothered in an amazing creamy country gravy!
Cook Time
40 minutes
35 seconds
Additional Time
6 hours
4 seconds
Total Time
6 hours
50 minutes
39 seconds
Ingredients
Chicken Fried Chicken
3 boneless skinless chicken breasts
Seasoning Salt and Coarse Black Pepper to taste
2 - 3 cups buttermilk
2 cups flour
1 teaspoon paprika
1/2 teaspoon black pepper
1/2 teaspoon salt
1/4 teaspoon garlic powder
1/4 teaspoon onion powder
1/4 teaspoon dried crushed thyme
1/4 teaspoon sage
Oil for frying
Gravy
Pan drippings
1/4 cup flour
2 cups whole milk
1/2 cup chicken broth
1 bullion cube
Instructions
Rinse and pat dry 3 boneless skinless chicken breast
Using a sharp knife, fillet chicken breast lengthwise to create two halves
Season with seasoning salts and pepper
Place in medium bowl and cover with buttermilk. Cover bowl with plastic wrap, and place in refrigerate to marinate for 4-6 hours.
In a shallow bowl mix together flour, paprika, black pepper, salt, garlic powder, onion powder, thyme, and sage. Whisk together until well combined.
Remove chicken from buttermilk, one fillet at a time, shake off any excess buttermilk. Dredge in flour mixture, making sure both sides are coated in flour mixture.
In a large skillet add 1/2 inch vegetable oil. Heat over medium-high heat.
Carefully add chicken to hot oil and fry until both sides are golden brown, crispy, and juices run clear. Turn chicken over during cooking with slotted spatula. Remove cooked chicken and keep warm in oven on baking sheet.
To make Gravy, drain off half the excess oil, keeping the bits in the pan and some of the drippings.
Over medium heat add 1/4 cup of flour and whisk together to create a roux. While still whisking slowly add 2 cups of whole milk. Continue to stir until mixture begins to thicken. Add 1/2 a cup of chicken broth and 1 bullion cube. Continue stirring until mixture is thick and creamy. If gravy is not thick enough add 2 tablespoons flour to 4 tablespoons water and whisk into gravy. Continue cooking until thickness you desire is achieved.
Serve gravy over fried chicken fillets.
Notes
Total recipe time includes 4-6 hour marinade time in buttermilk.
Recommended Products
As an Amazon Associate and member of other affiliate programs, I earn from qualifying purchases.
Nutrition Information:
Yield:
6
Serving Size:
1 chicken fillet
Amount Per Serving:
Calories:

443
Total Fat:

10g
Saturated Fat:

4g
Trans Fat:

0g
Unsaturated Fat:

5g
Cholesterol:

69mg
Sodium:

863mg
Carbohydrates:

52g
Fiber:

2g
Sugar:

16g
Protein:

34g