Thick juicy Pastrami Burgers with feta cheese and topped with a Dijon blue cheese sauce come together to create one of the most flavorful burgers to hit your grill this summer!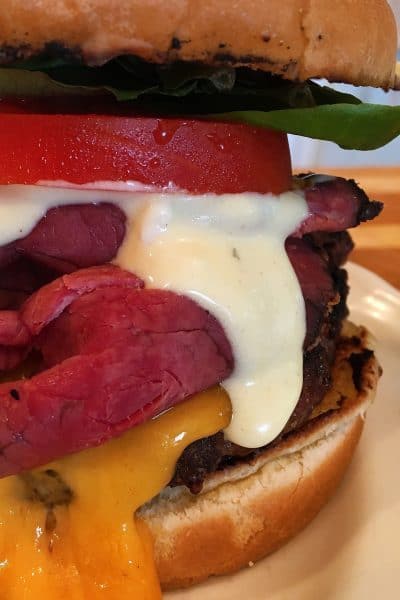 I discovered hamburger heaven (Yes, there's a Hamburger Heaven…it's right next door to Doughnut Dreamworld!) when I had my first Pastrami Burger at Crown Burger's in Salt Lake City, Utah.
I remember taking that first bite and thinking "Whoever came up with this is King of the Burgers…an Olympus God? Where was this King of Glorious Burgers? Surely… THERE. HAS.TO.BE.!!! (Said in Tom Hanks voice…testing your love of movies!)
Ever since that day… long ago, I've spent my time trying to create the ultimate burger experience. I came up with this Feta Cheese Pastrami Burger.
The patty is really, really savory but…that Dijon Blue Cheese Sauce….Ooooh, Oooh….look there it goes…right out of the ball park!
How To Make Feta Cheese Pastrami Burgers
For the hamburger patty's use a good quality ground beef. I like 80% 20% for a juicy burger. You want a little fat in the meat. Besides, without the fat content there are no flames for Mars to put out when grilling up these bad boys!
I added feta cheese, minced garlic, fresh chopped parsley, onion salt, coarse black pepper, and some Worcestershire sauce! (Could the powers that be come up with a simpler name for that? Honestly! Ya know we all struggle with it!)
Mix all those wonderful elements together and form into a really nice thick burger about 1/2 inch thick. (We don't do paper thin burgers in this Nest! We be beef eaters…Grrrrrrr!)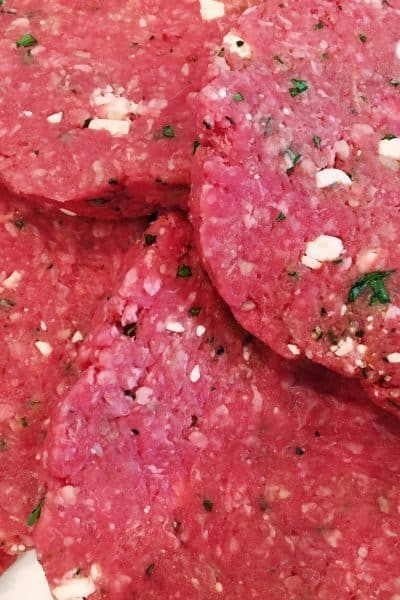 Don't those look amazing?! Every single bite will be a flavor explosion. It's a beautiful thing! Moving on….
Pastrami! Real Beef Pastrami…YUM!
TIP: Precook the pastrami in a skillet on the stove. You can do this while your grill master" is busy grilling up those burgers and putting out those flames!
Nothing beats the flavor of pastrami. Placed on top of that delectable hamburger patty it's life changing! Whew…little bit of burger paradise happening right there!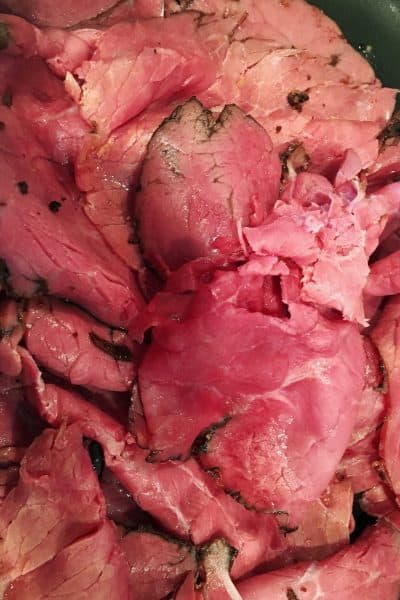 For the "awesome sauce"…(word play)…mix 1/2 cup of Ken's Blue Cheese dressing with 1 1/2 Tablespoons Dijon Mustard and 1/2 teaspoon regular mustard.
Mix that all together and set aside till you have the burgers all assembled. Forget the ketchup…just try this sauce! Remember…it's awesome!
With a grand burger like this you don't want the bun to feel left out, so you need to step that up a notch too.
Brush the inside of the buns with a little garlic butter. Then toast them on the grill. (I have to remind Mars not to over "toast" those buns! No body likes burnt buns! Wink, wink!)
Once everything is done… pull it all together by adding some Fresh Spinach leaves and sliced tomatoes.
Why fresh spinach leaves? Frankly…because I was out of lettuce and didn't want to run to town. (Remember we really are out in the country! Town is a good 20-25 minutes away!) Besides, the spinach leaves just seemed to "fit" with this exotic burger…and it was scrumdelicious!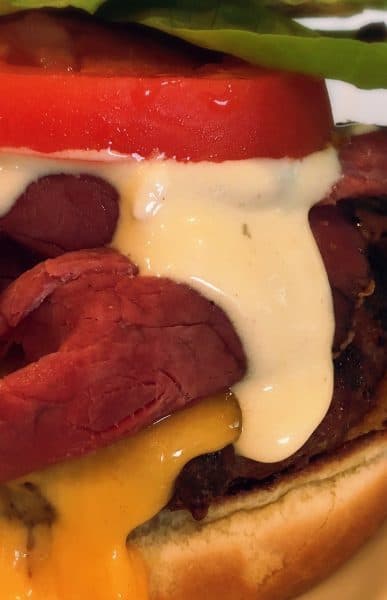 There ya have it! My answer to the "Kings" burger! Garlic toasted buns topped with an amazing feta cheese burger, more cheese, pastrami and that outstanding Dijon Mustard sauce! It's truly one of the best burgers that will ever pass your lips!
Add a side of fries and this amazing California Coleslaw and you've got one fantastic meal!
Have a Great Day and thanks for visiting with me today!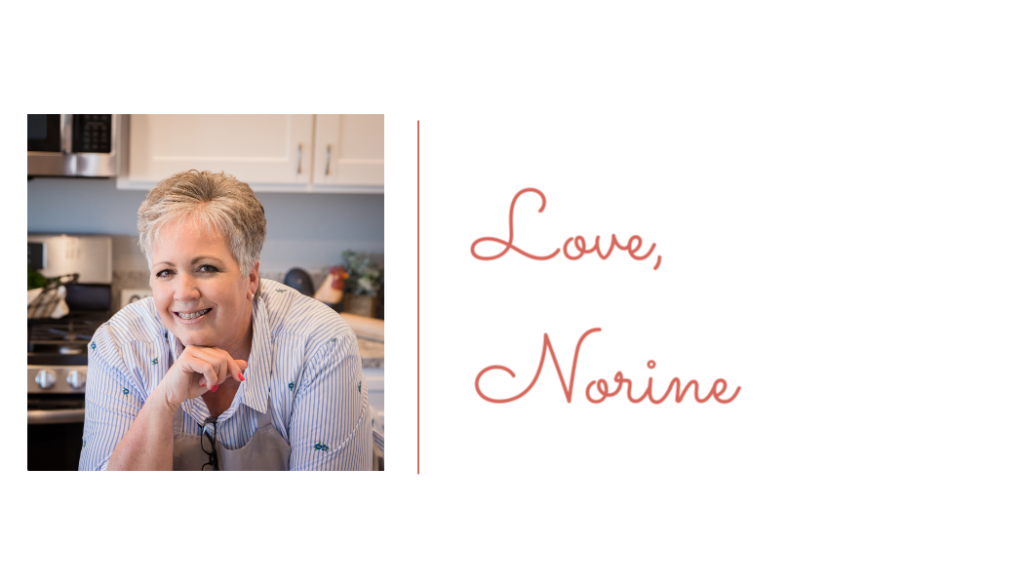 Yield: 4 servings
Feta Cheese Pastrami Burgers With Dijon Blue Cheese Sauce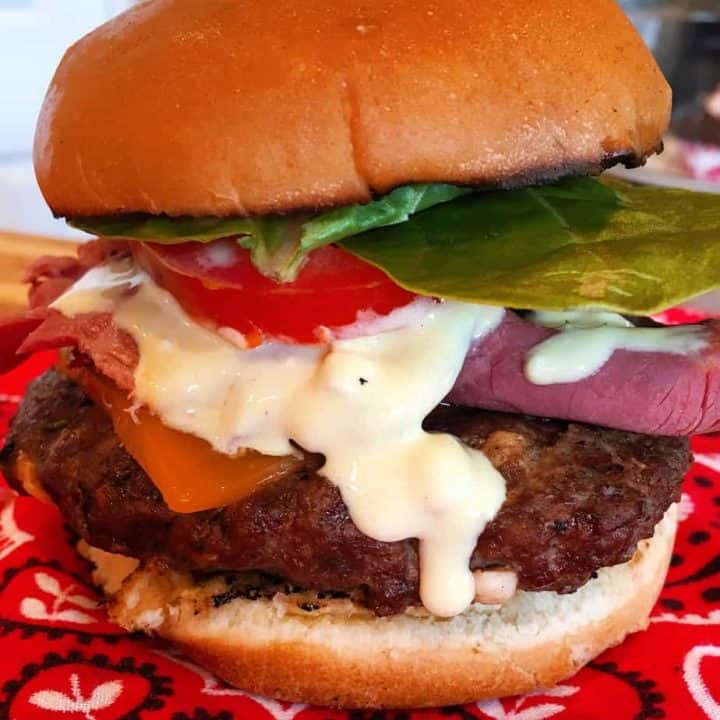 A Heavenly Feta Cheese Pastrami Burger with Dijon Blue Cheese Sauce. Something to wake up those taste buds and perfect for the 4th of July Holiday! Enjoy!
Ingredients
1 pound ground beef
1/2 pound beef pastrami
1/4 cup Feta Cheese
1 Tablespoon Worcestershire sauce
1 teaspoon minced garlic
1 Tablespoon chopped fresh parsley
1/2 teaspoon onion salt
1/2 teaspoon coarse black pepper
4 slices Cheddar Cheese
4 hamburger buns
4 slices tomato
Fresh spinach leaves, washed and dried
Dijon Blue Cheese Sauce
1/2 cup Ken's Blue Cheese Dressing
1 1/2 Tablespoon Dijon Mustard
1/2 teaspoon prepared yellow mustard
Instructions
In a medium bowl combine the ground beef, Feta Cheese, Worcestershire sauce, fresh parsley, onion salt, minced garlic and coarse black pepper. Mix well and form into 4, 1/2 inch burgers, Place on grill and cook till done. Add one slice cheddar cheese to each patty just before removing from the grill.
Butter the buns with real butter and garlic salt. Toast the buns to desired preference.
In a large skillet precook the pastrami on medium heat for about 5-10 minutes. Turning frequently.
Dijon Blue Cheese Sauce
Mix the dressing, Dijon Mustard, and Yellow mustard till well blended. Set aside to place on the burgers when done.
Assemble the burgers with the pastrami on top of the hamburger patty followed with the Dijon Blue cheese sauce, tomato, spinach and bun. Enjoy!
Recommended Products
As an Amazon Associate and member of other affiliate programs, I earn from qualifying purchases.
Nutrition Information:
Yield:
4
Serving Size:
1 burger
Amount Per Serving:
Calories:

938
Total Fat:

61g
Saturated Fat:

22g
Trans Fat:

2g
Unsaturated Fat:

32g
Cholesterol:

208mg
Sodium:

1481mg
Carbohydrates:

30g
Fiber:

3g
Sugar:

6g
Protein:

64g
Norine's Nest in no way provides any warranty, express or implied, towards the content of recipes in this website. It is the reader's responsibility to determine the value and quality of any recipe or instructions provided for food preparation and to determine the nutritional value, if any, and safety of the preparation instructions.