*As an Amazon Associate I earn from qualifying purchases. This post may contain affiliate links, which means that I may make a commission from any purchases at no additional cost to you. Thank you for your support!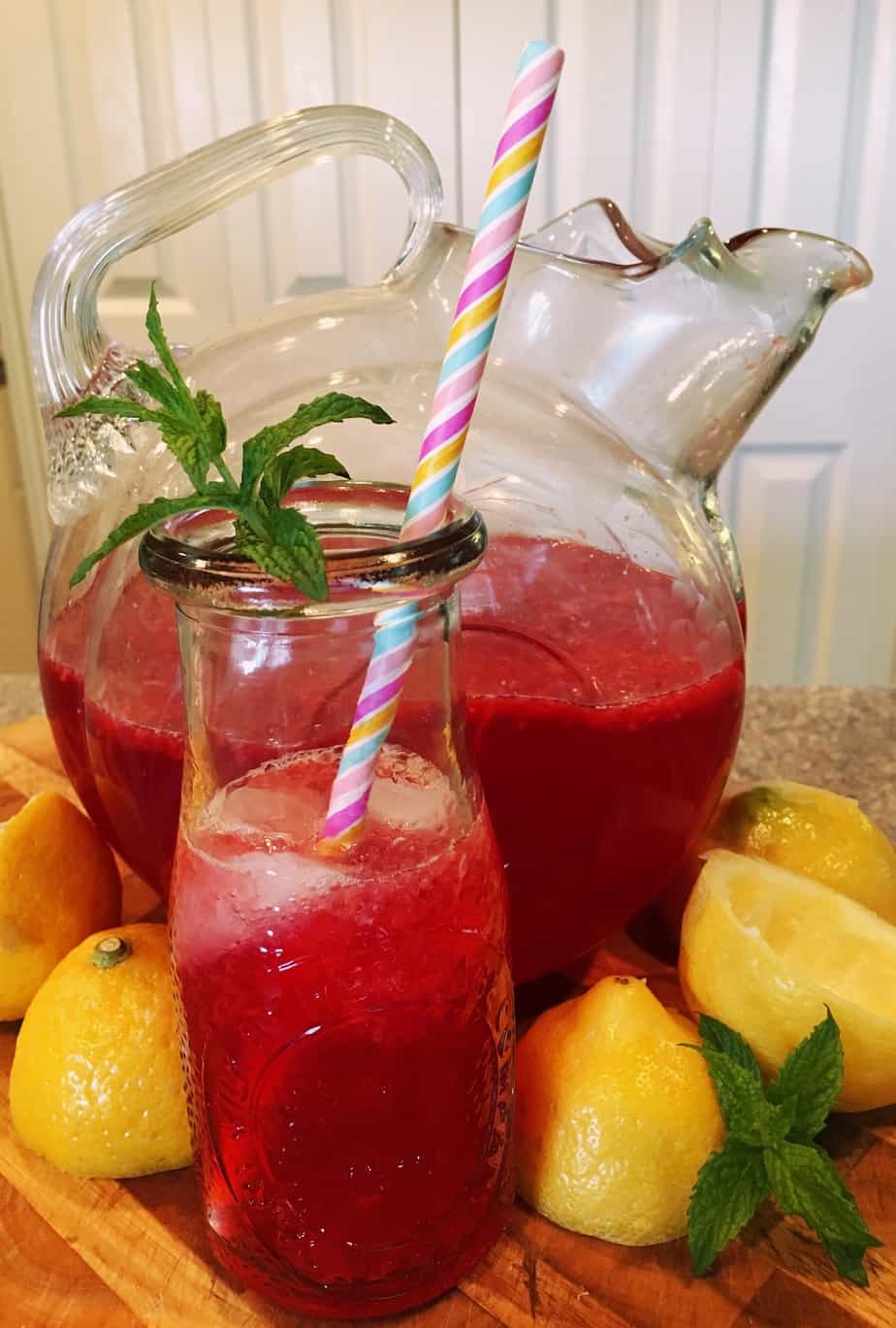 My husband is a big ol' softy when it comes to kids and lemonade stands! He'll stop every time and buy a sticky syrupy cup, throw in an extra quarter or two, chat with the kiddo's for a minute, ask how business is going, and then wish them luck on their venture! It's just ONE of the many things I adore about him…(He's the best! I'm one lucky lady!)…
I have an ongoing love affair with lemonade! It's my favorite summertime drink! Maybe not the stuff at the lemonade stand, I'll leave that for Mr. Wonderful but, fresh squeezed homemade lemonade! Sigh… Slurp…yep! I don't want to go totally crazy and say it replaces the "Dr." for my all time favorite liquid refreshment but, it comes darn close! (Me and the Dr. shall never part!)
Several summers ago I stumbled upon a blackberry lemonade recipe. I love anything berry and …we've established my love of lemons, so it seemed like a match made in heaven to me! (Match?! These two should be bound together…forever! Never to be apart again!) WOW! Was I glad I decided to give that recipe a whirl! It has become a family favorite and a summertime staple! I did "tweak" it a bit (cause I like to do that!) and it takes a little effort to make a batch of this amazing beverage. However, it is worth every single drop you'll squeeze out of those lemons! It is seriously…wait for it…the BEST!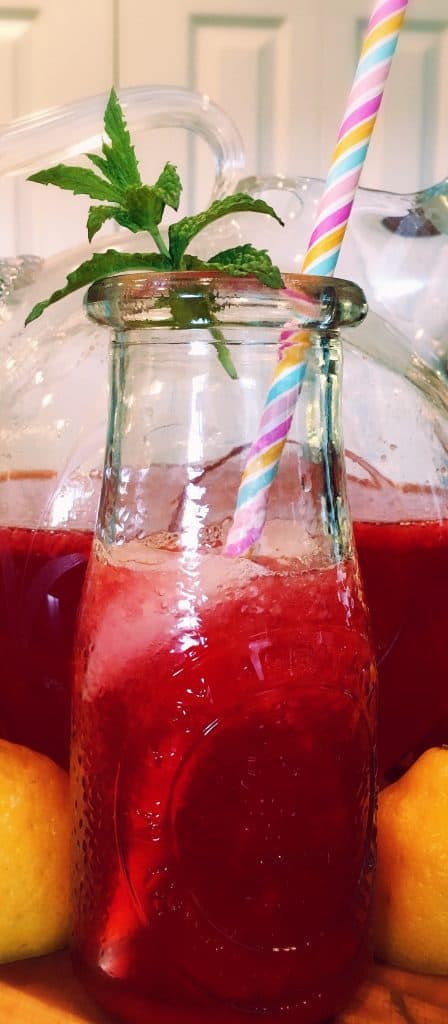 The only major change I made was to go from blackberries to triple berry blend. I always have on hand one of the great big giant bags of frozen triple berry blend from Costco. I'll warn you right now…double this recipe! Everyone will be fighting for the last drop!
It is the perfect blend of lemons and berries. It's not too tart, it's not too sweet. This should be in the lemon hall of fame for best lemonade! While the lemons are good, the berries sky rocket this drink into an entirely different hemisphere! It knocks strawberry lemonade out of the ball park…they can't even play together any more! It's THAT good!
If you're looking for a drink to serve at your next family get together, or 4th of July, that will really take center stage…look no further…this is it! Shoot, just make a great big pitcher as a summertime treat for yourself! Throw in a fresh sprig of mint and a slice of lemon and you can kick back on the porch and sip away till sunset!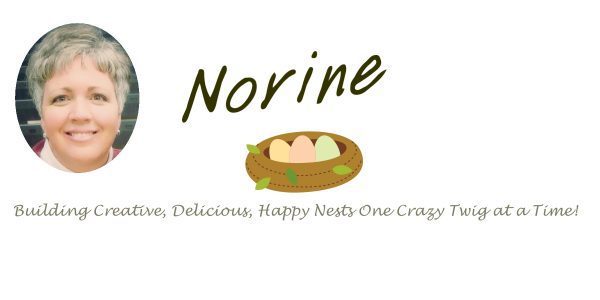 Yield: 1- 1/2 quarts
Triple Berry Lemonade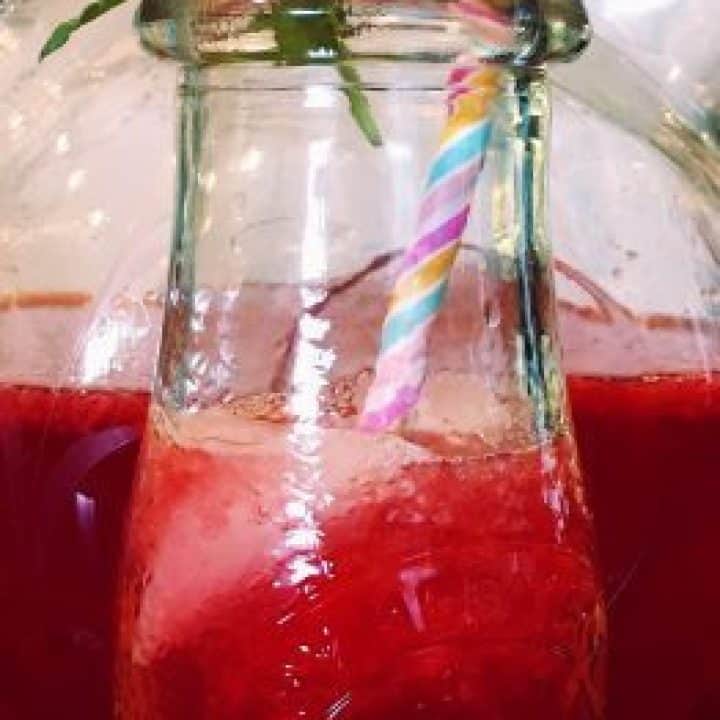 A great beverage for any summertime gathering. It has a tangy refreshing flavor.

Prep Time 20 minutes

Total Time 20 minutes
Ingredients
4 cups of water, divided
1 cup sugar
1 cup fresh squeezed lemon juice
1 tablespoon finely grated lemon peel
1 1/2 cups frozen, thawed, triple berry blend
Instructions
Place your berries in a strainer over a bowl and thaw. Be sure to capture the juice from the berries as they thaw.
In a large sauce pan, bring 2 cups water and sugar to a boil. Boil for 2 minutes, stirring occasionally. Remove from the heat. Stir in the lemon juice, lemon peel and remaining water; cool slightly.
In a blender, combine 1 cup of lemon mixture and the thawed triple berry blend; cover and process until blended. Strain and discard seeds. Pour the triple berry mixture, juice from thawed berries and the remaining lemon mixture into a pitcher; stir well. Refrigerate until chilled. Serve over ice.
Notes
20 minute prep time plus chilling time.

Adapted from Taste of Home
Recommended Products
As an Amazon Associate and member of other affiliate programs, I earn from qualifying purchases.
Nutrition Information:
Yield:
8
Serving Size:
1 cup
Amount Per Serving: Calories: 112Total Fat: 0gSaturated Fat: 0gTrans Fat: 0gUnsaturated Fat: 0gCholesterol: 0mgSodium: 5mgCarbohydrates: 29gFiber: 1gSugar: 26gProtein: 0g

Norine's Nest in no way provides any warranty, express or implied, towards the content of recipes in this website. It is the reader's responsibility to determine the value and quality of any recipe or instructions provided for food preparation and to determine the nutritional value, if any, and safety of the preparation instructions.

Recipe adapted from Taste of Home