Slow Cooker Teriyaki Chicken is an easy "go-to" dinner idea. Boneless skinless chicken thighs are slow cooked in Yoshida's Original Gourmet Sweet and Savory Sauce and served over steamed white rice. You can add vegetables to the final 3 hours of cook time for a complete healthy meal.
They say that necessity is the mother of invention. Say "Hello" to necessity. This delicious meal came about one day when I realized I hadn't taken anything out the night before for dinner.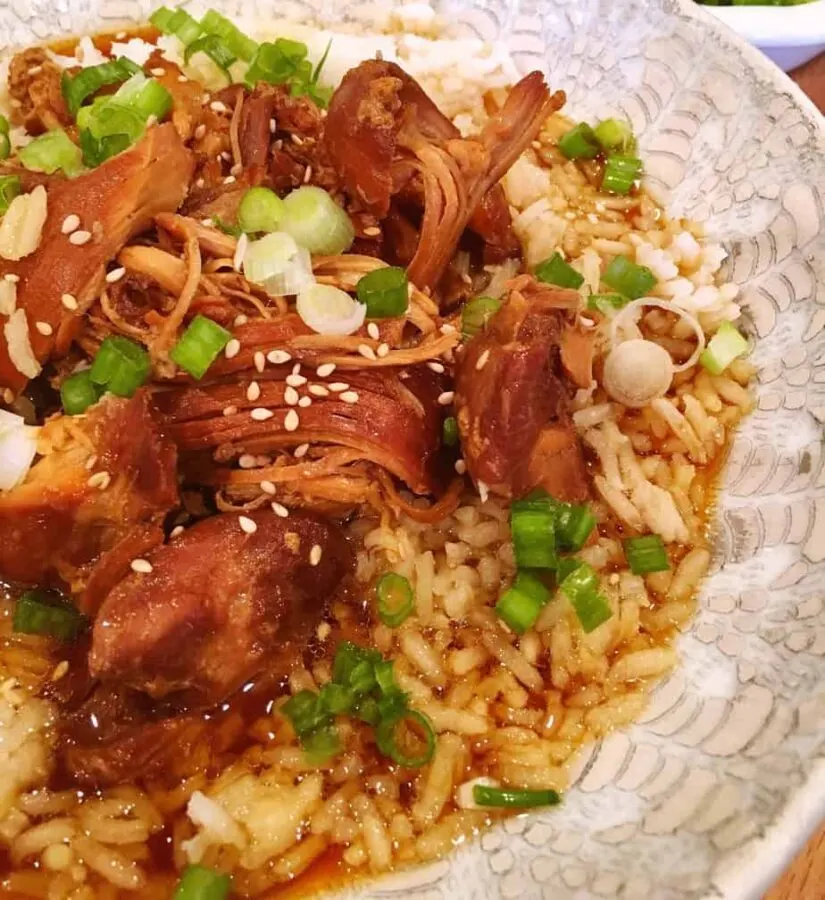 I remembered I had some chicken thighs out in the freezer, and I had a bottle of my favorite Teriyaki sauce. You could say it was a marriage made in heaven! (The best things in life are often the least fancy!)
What resulted from this magical Union was a scrumptious filling meal.
What I love the most about this dish is that you can "dress it up" or "leave it" as is. The options are up to you and your creativity in the kitchen! You could even throw in a couple handfuls of cabbage and shredded carrots, and this dish would be even more AMAZING!
How To Make Slow Cooker Teriyaki Chicken
That's right…three basic simple ingredients make the base of this dish. (I know…you're thinking…"Wow…tough recipe genius!")
4-6 boneless skinless chicken thighs
3/4 cup Teriyaki Sauce
2 cups of water
In a slow cooker place 4-6 boneless skinless chicken thighs. The quantity depends on how many you're feeding at your Nest…and how many servings you want. (I'm not calling anyone a little piggy…but some of us at this Nest had TWO servings! No names can be released to protect the innocent…which there were none!)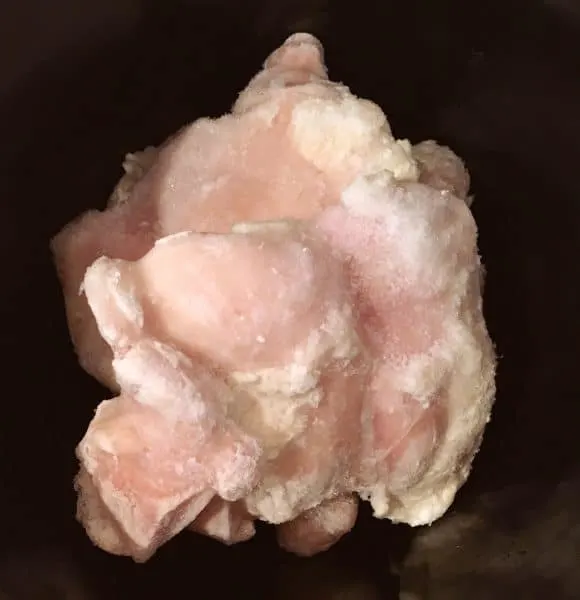 In a large measuring cup add 3/4 cup of your favorite Teriyaki Sauce and 2 cups of water. (This is the most technical part of this dish! It's truly a GREAT beginners dish!)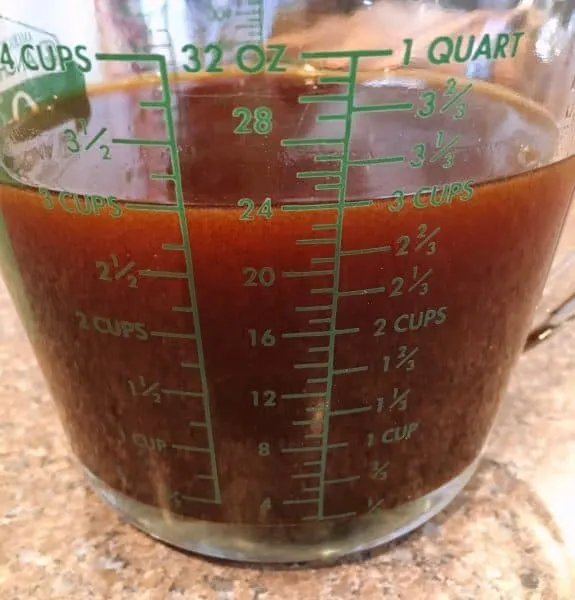 I L.O.V.E. Yoshida's. Before you shoot of those emails…lol…I find it at Wal-mart and on a really GREAT day Costco in a half-gallon jug! (It's like liquid gold in this house!)
If you have a homemade Teriyaki sauce you prefer…go for it! I'm all about easy at this Nest when it comes to slow cooker meals. (Especially spontaneous last-minute slow cooker meals! By the way…this is as Spontaneous as I get! lol Marinade on that for minute!)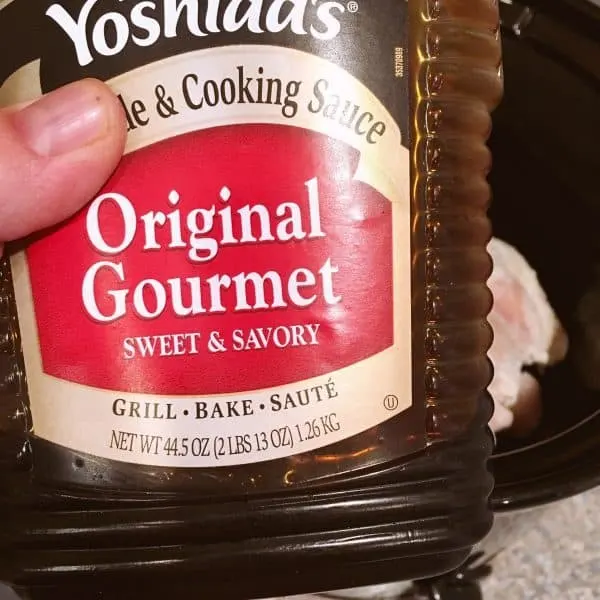 Pour over chicken thighs… (This is an impressive"action shot"! National Geographic called…they told me to keep my day job!)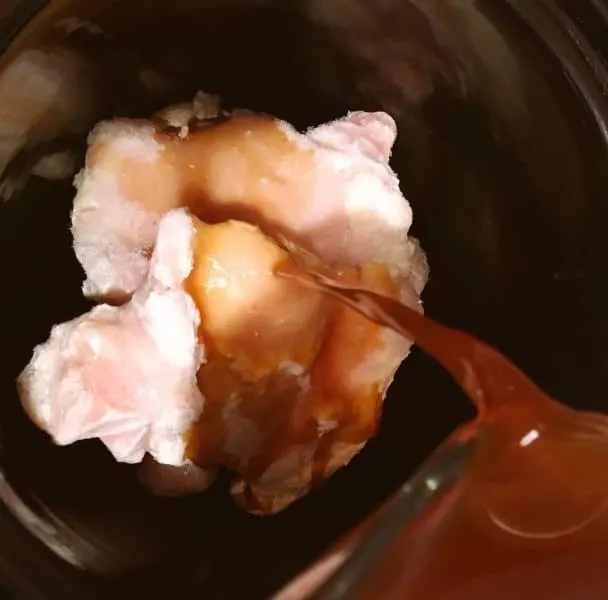 Cover and cook on low for 6-8 hours.
I know…that's a BIG time difference! If you're new to my blog you're not aware of my rant over the varying degrees of slow cooker temps! It's a real thang! Some cook much higher than others…even on low. So you be the judge…cause no one knows your slow cooker like you do!
TIP: If you'd like to add vegetables add them the last 3 hours of cooking. I suggest carrots, cabbage, snow peas, and onions.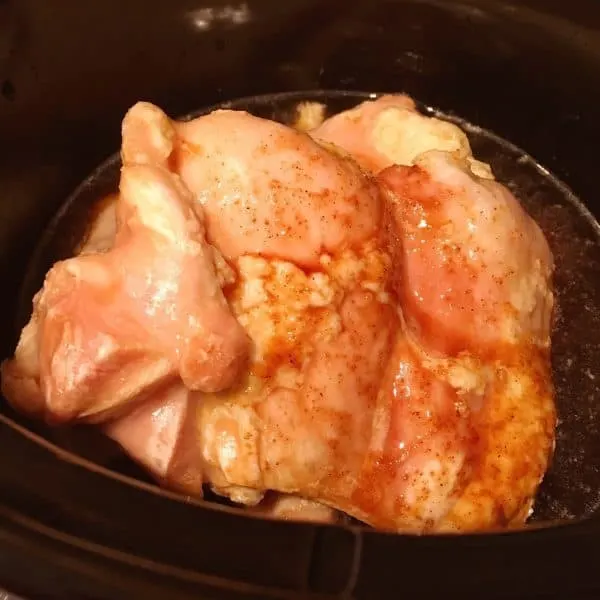 Shred the chicken in the sauce. You want every drop of that delicious lip smacking sauce.
If you added vegetables you may want to remove them before shredding the chicken.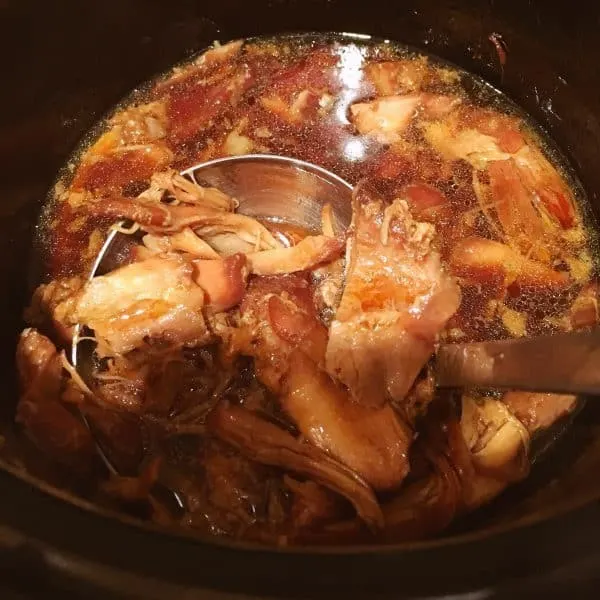 Prepare steamed white rice.
Serve chicken and sauce over white rice. Garnish with chopped green onions and sesame seeds.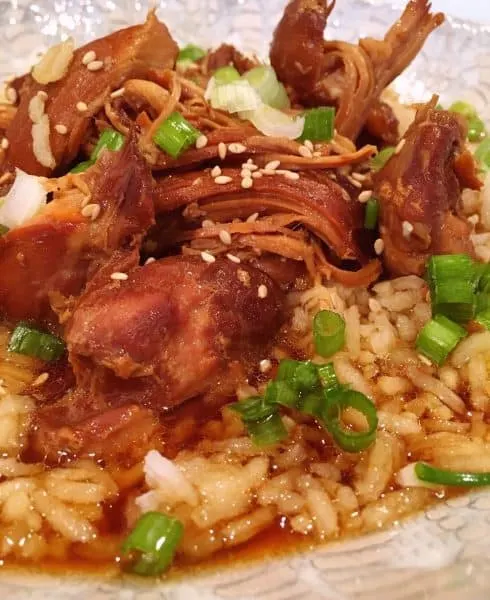 I love this dish a little "saucy" so the rice can soak up all the YUMMY drippings and Teriyaki sauce.
The meat is tender and melts in your mouth. It's a beautiful simple dish!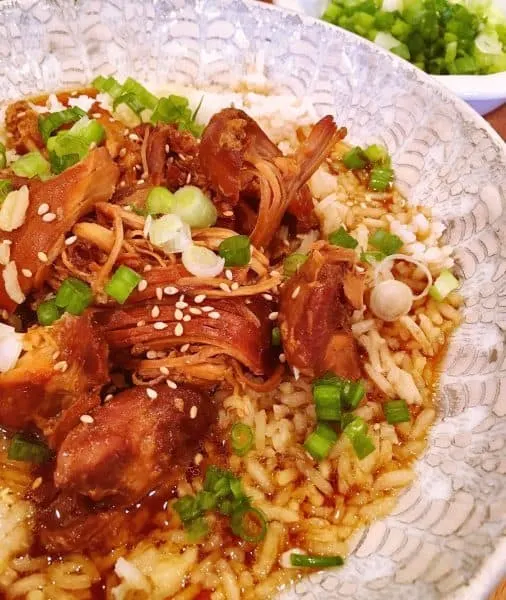 This is the perfect week night meal when things are a little crazy! Which at his Nest means we have this meal daily! (I'm just kidding…we don't have it every night…but at least once a month!)
I hope the birds at your Nest will love this dish. I know the Birds that cook will. We all love an easy, delicious, hot meal.
Please sign-up for my bi-weekly Newsletter where I share all the latest and upcoming recipes here at my Nest.
Happy Nesting! Thanks for stopping by…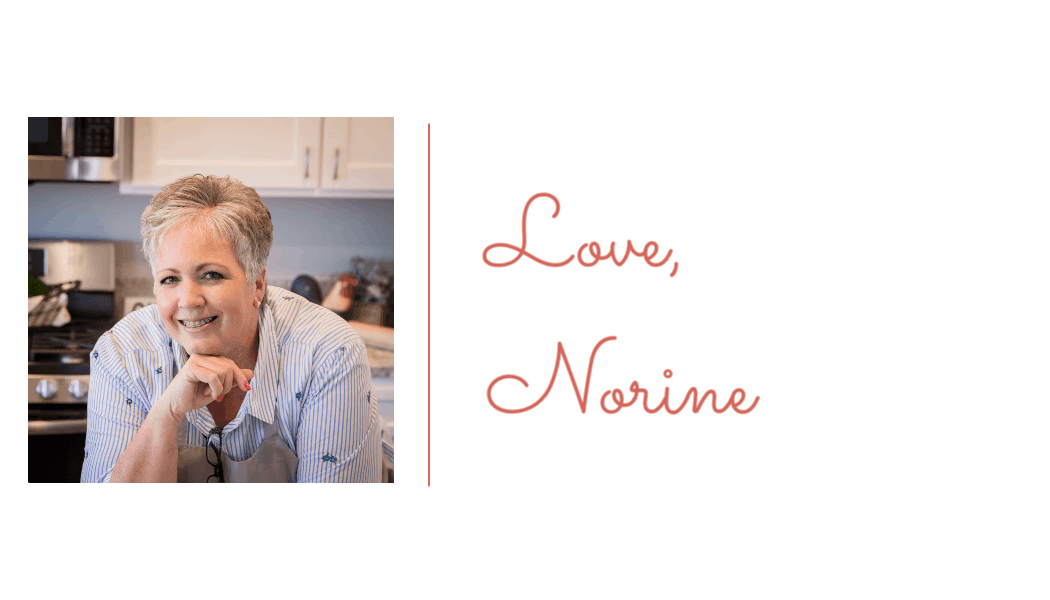 Yield: 6-8 servings
Slow Cooker Teriyaki Chicken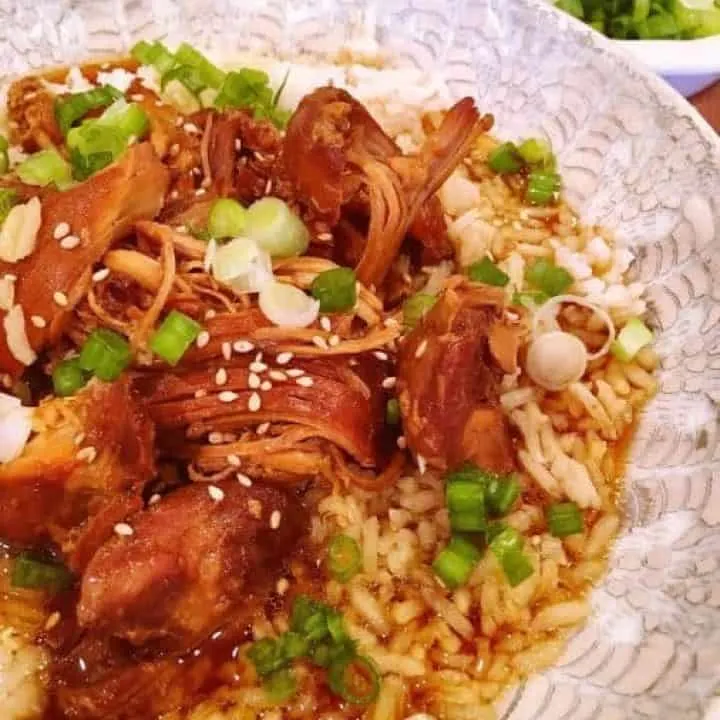 Tender chunks of shredded Teriyaki Chicken is served over steamed white rice for a easy delicious dinner the whole family will love.
Total Time
6 hours
5 minutes
Ingredients
4-6 boneless, skinless, chicken thighs
3/4 cup Teriyaki Sauce
2 cups water
Sliced Green Onions and Sesame Seeds for Garnish
Steamed White Rice
Instructions
Place chicken thighs, thawed or frozen, in slow cooker.
In a small bowl mix together Teriyaki Sauce and Water. Pour over chicken.
Cover with lid. Cook on low 6-8 hours until chicken is tender and shreds with a fork.
Serve over steamed rice and garnish with chopped onions and sesame seeds.
You can add vegetables during the last 3 hours of cook time if desired.
Notes
This meal can be made in an Instapot or you can add vegetables.
Recommended Products
As an Amazon Associate and member of other affiliate programs, I earn from qualifying purchases.
Nutrition Information:
Yield:
8 servings
Serving Size:
1 cup
Amount Per Serving:
Calories:

207
Total Fat:

8g
Saturated Fat:

2g
Trans Fat:

0g
Unsaturated Fat:

6g
Cholesterol:

102mg
Sodium:

1187mg
Carbohydrates:

11g
Fiber:

1g
Sugar:

4g
Protein:

23g