A fantastic scrumptious recipe of rolled Crispy Golden Hash Browns layered with eggs, mushrooms, peppers, onion, cheese, and ham cooked on a outdoor camping grill! Think AMAZING breakfast casserole on steroids! A Great breakfast for your next camping trip!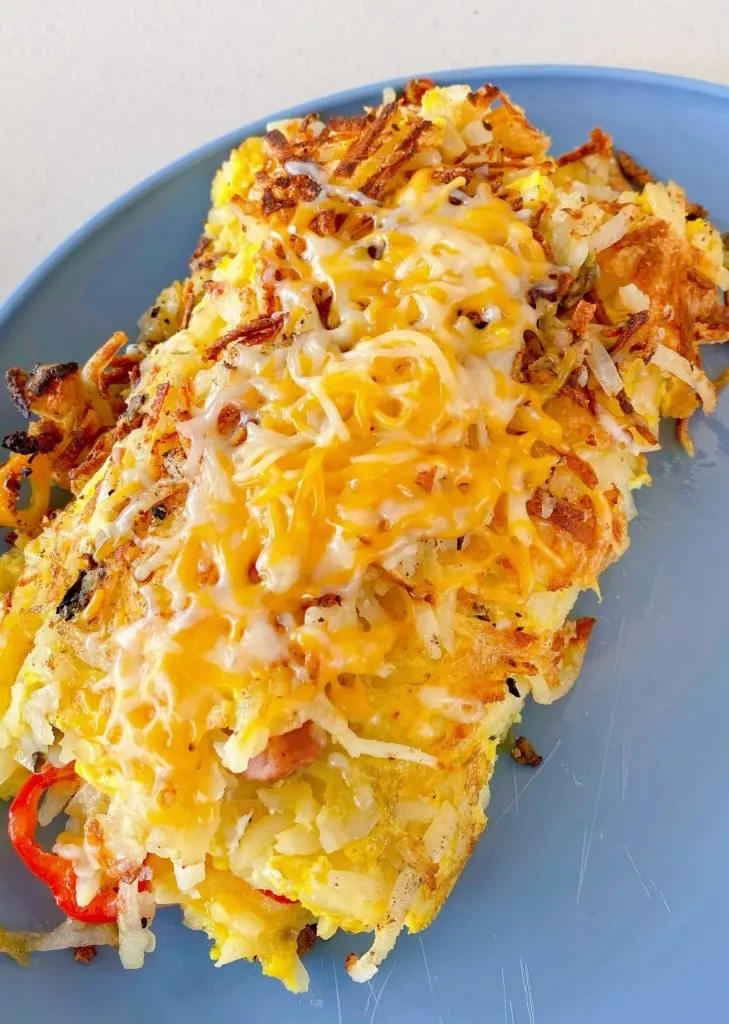 Y'all are gonna need to sit down for this!
A month ago, my husband and I went to town to get a smoothie! It was the end of a long work week. and I needed to get out of the house, away from my office. My husband graciously agreed. So off to town we went for a smoothie. Four hours later we came home with a travel trailer hooked to the back of our truck. Most people just add a pretzel to go with the smoothie. Not us! We buy a home on wheels! (We're never going for a smoothie again!)
Suddenly, we're "camping folk"! Excuse me?!!
I don't want to mislead y'all. We've tent camped in the past, when forced too! However, tent camping and "trailer" camping are totally different. Trailer camping is a lot more "comfortable" with your own refrigerator, toilet, and soft bed! My husband says it's "cheating camping"! Call me a cheater! Running water and electricity go a long way with this gal. Helping your husband back-up the trailer is a part of the story we won't get into…yet!
As new "glamper's" I wanted to see what kind of meals I could make while out in nature looking for Sasquatch!
In preparing to camp, I knew we'd need something I could cook on outside. The trailer stove is great for quick easy meals, but for bigger meals I wanted a bigger cooking surface. After checking out a lot of different options, we went with a table-top "17" Blackstone Griddle". (Please note any griddle will work for this camping recipe!) They run about $150.00. Once seasoned you can cook just about anything on it! We're in love with this table-top gas griddle.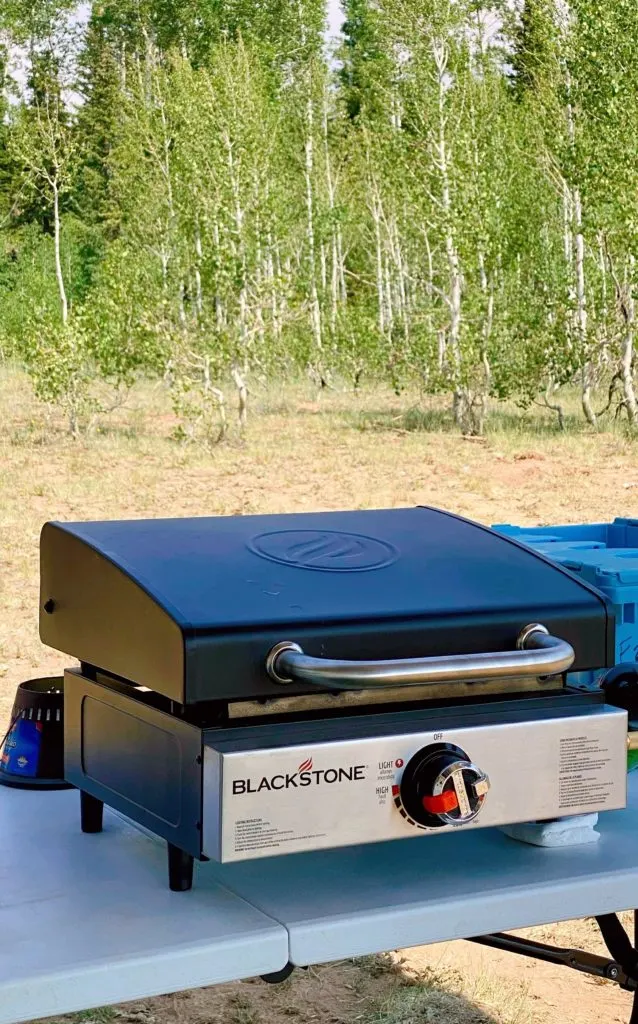 For our latest camping trip, I was determined to kick-up my breakfast game!
I spotted an idea on Facebook in the Blackstone group (Yep! There's a group!), for "hash brown omelet's"! Being intrigued, I got down to work, and came up with my version of this amazing recipe! You're going to L.O.V.E. this breakfast omelet!
How To Make Grilled Hash Brown Omelet's
As mentioned above, you can use any grill you have on hand, and you don't have to camp to make this recipe! (I heard those cheers from you anti-campers!)
TIP: The best advice I can give if making this recipe for camping…prepare ahead of time! The less "prep" you have to do in the "wild" the better your cooking experience. Cut up all the vegetables and meats beforehand and place them in Ziploc bags. When time to cook all you'll have to do is pull them out… and start cooking!
Use 1 Family Size box (3.2 ounce) of Hungry Jack dried hash browns! Add hot water to fill line and allow to sit for 25 minutes. I know the box states 15–17 minutes…but go a little longer.
TIP: Dried hash browns work GREAT in this recipe! You can store them in the camper/trailer without taking up valuable space in the trailer refrigerator. Big bonus…they taste fantastic!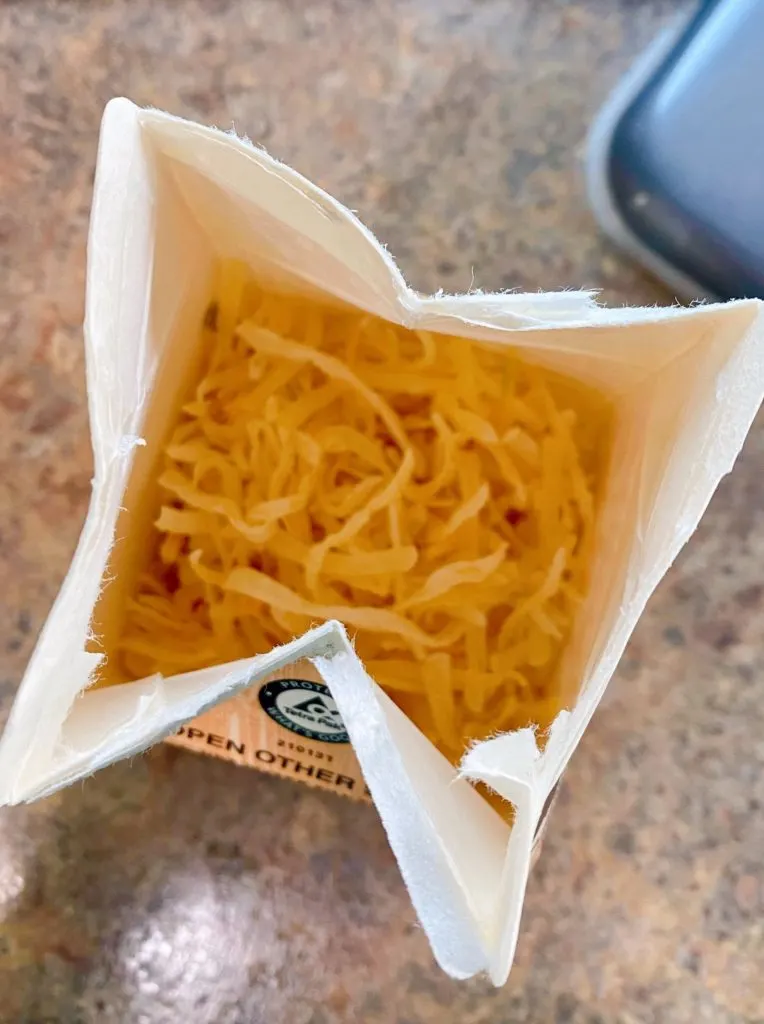 Preheat the grill to medium-high and brush with 6 Tablespoons of vegetable oil.
Place the entire box of reconstituted hash browns on top of preheated oiled grill. Spread the hash browns out in a thin layer in the shape of a large rectangle. About 11×14. Sprinkle hash browns with garlic salt (about 1/4 – 1/2 teaspoon) and fresh black pepper to taste.
On the other half of the preheated griddle add the filling ingredients for the omelet. I used 1 cup diced ham, 3/4 cup chopped fresh mushrooms, 1/4 cup diced white onion, and 6–7 mini sweet peppers sliced into rings. You can choose whatever fillings you want. Sausage, bacon, steak can be used instead of the ham. Maybe you don't like mushrooms (we can't all be perfect), so pick different vegetables you may enjoy. I always encourage creativity with my recipes.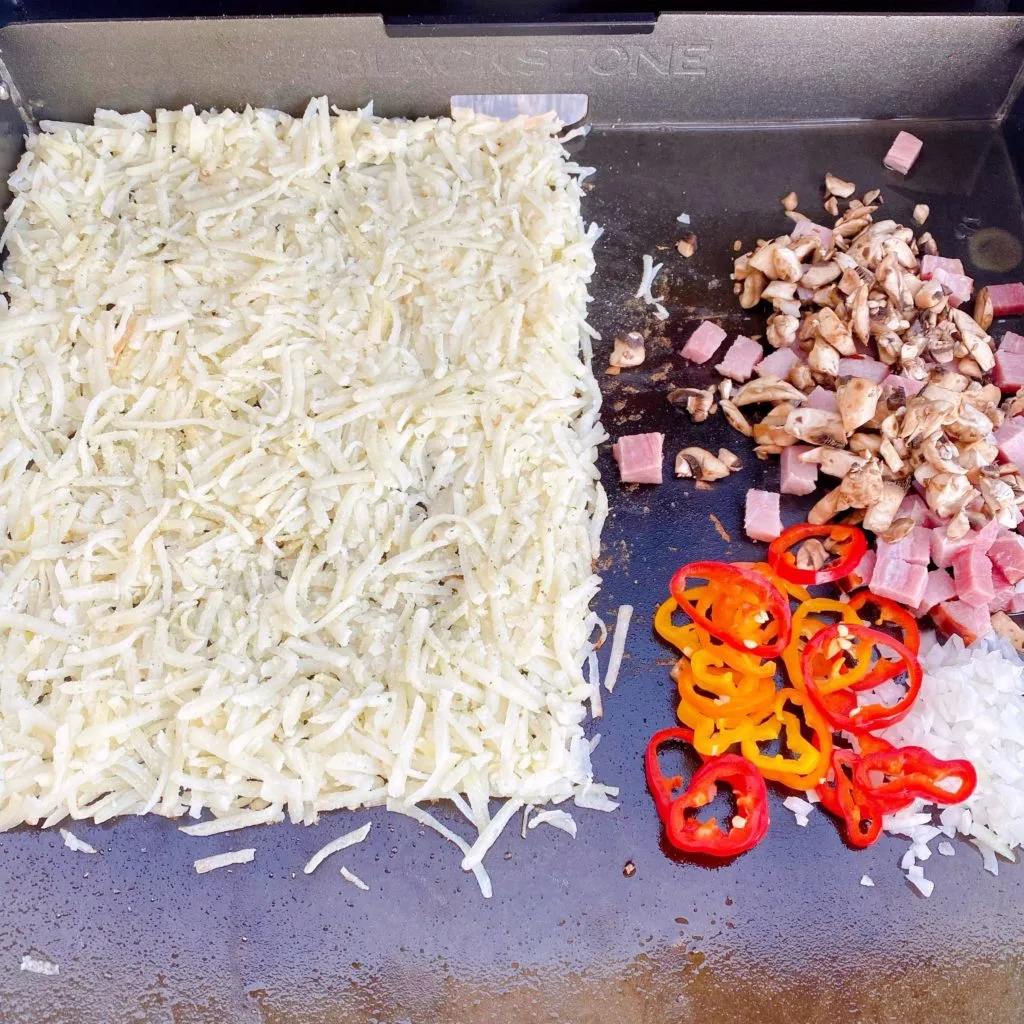 Leave the hash browns alone…just ignore them for a while. They need to be crispy and lightly golden brown. If need be you can add a little extra oil around the edges if they seem to be dry cooking. Stir the meats and veggies occasionally during the cook time to prevent them from burning. Onions should be translucent when done. Peppers and mushrooms should be tender when done.
While the hash browns and fillings cook, in a small bowl add 5 eggs, whisk until light and fluffy. Season with 1/4 teaspoon salt and pepper. Add 1 Tablespoon water and whip again until everything is well incorporated.
Once the hash browns are Crispy and almost perfectly golden brown…pour beaten egg mixture slowly over the top of the hash browns. Use the back of your metal grill spatula to spread the egg mixture evenly over the top of the hash.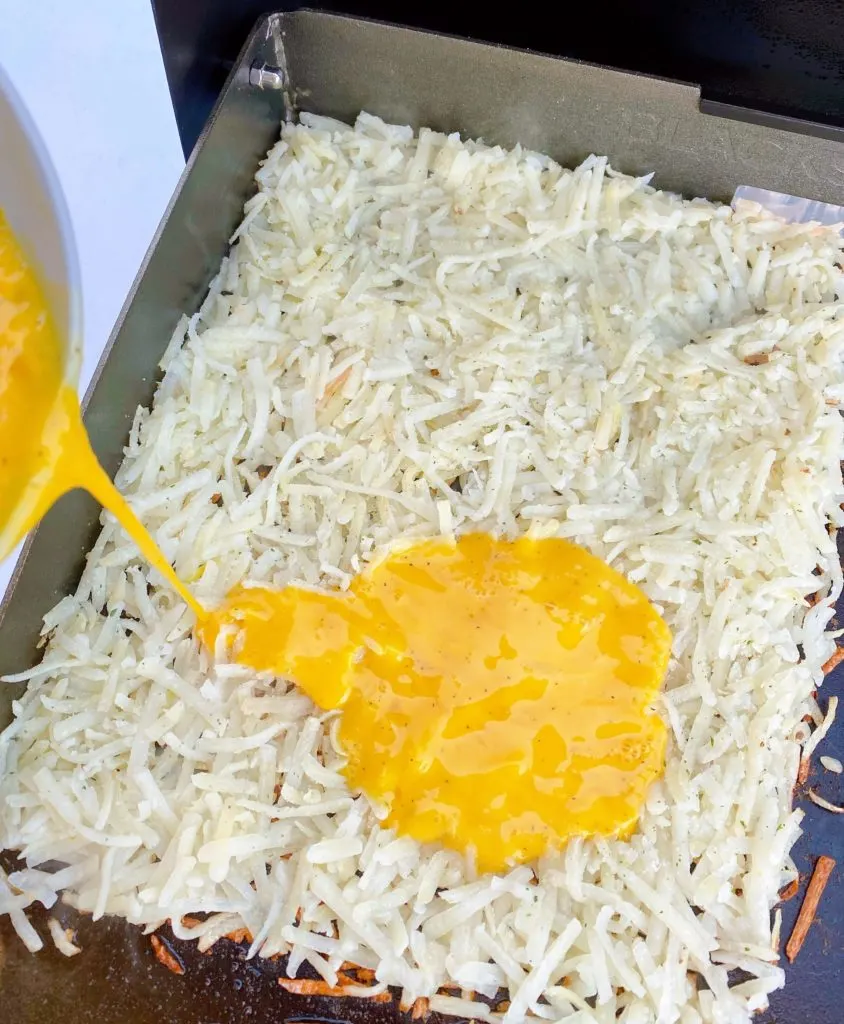 Once the egg mixture is spread evenly, add 1 cup grated cheese. I like to use a blend of cheddar and jack! If you want a little "spice" you could use Pepper jack!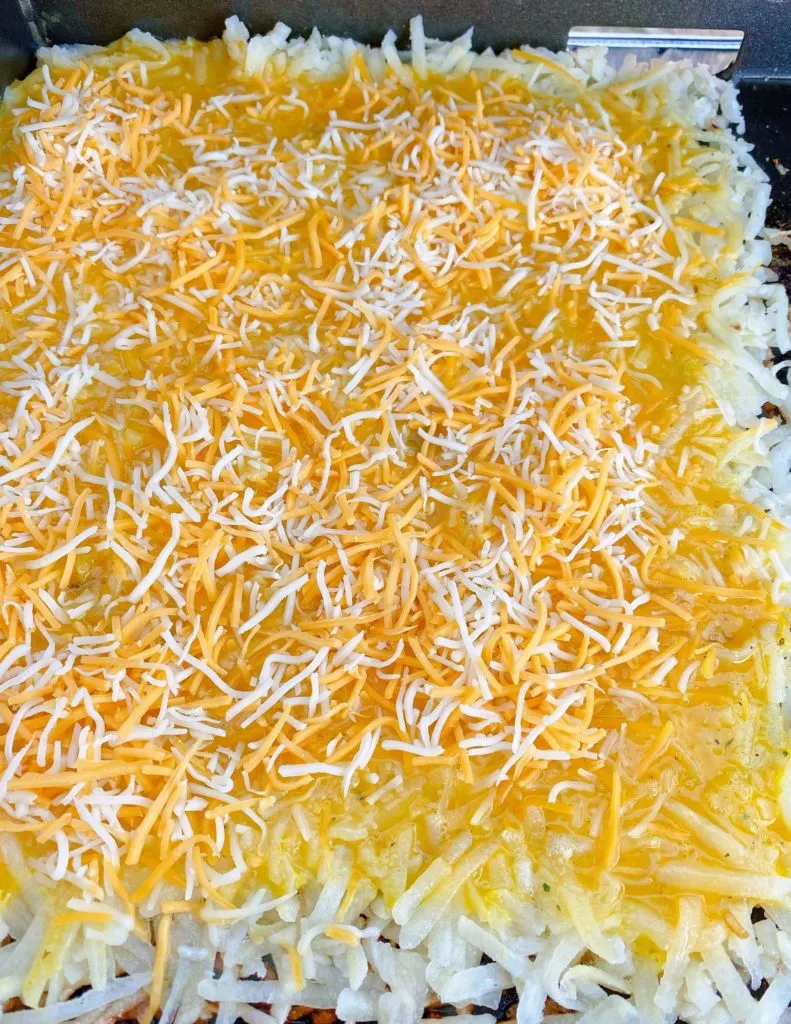 Sprinkle the cooked veggies and meat over the entire top of hash brown and eggs. If your grill has a lid, close the lid and allow the omelet to cook for 3–5 minutes. If not, no worries, your cook time may be a little longer. The time will depend on your grill, and it's heat distribution and the type of cook top it has. Every grill is different as is the actual griddle.
The eggs are ready, when they have risen and puffed up slightly.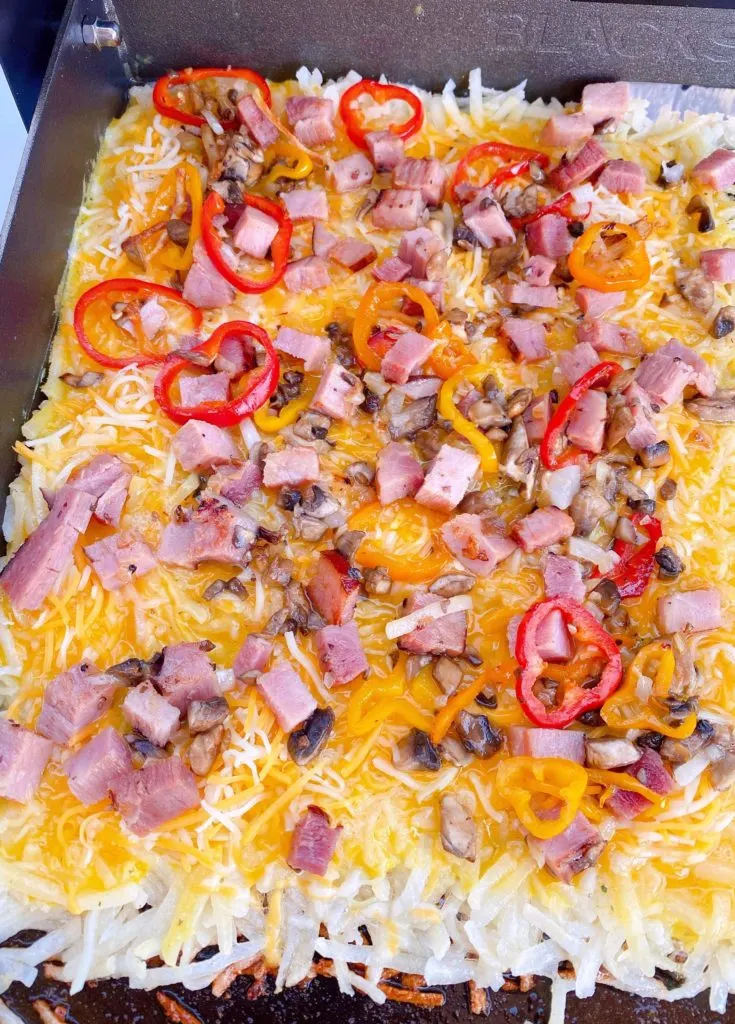 Using your large metal spatula, cut the hash brown omelet in half, width wise, to create two separate omelets. Using a metal spatula slide it underneath each omelet to loosen it from the griddle top.
TIP: DO NOT SKIP THIS STEP! Skipping this step will result in "scrambled hash brown omelets"! You've been warned.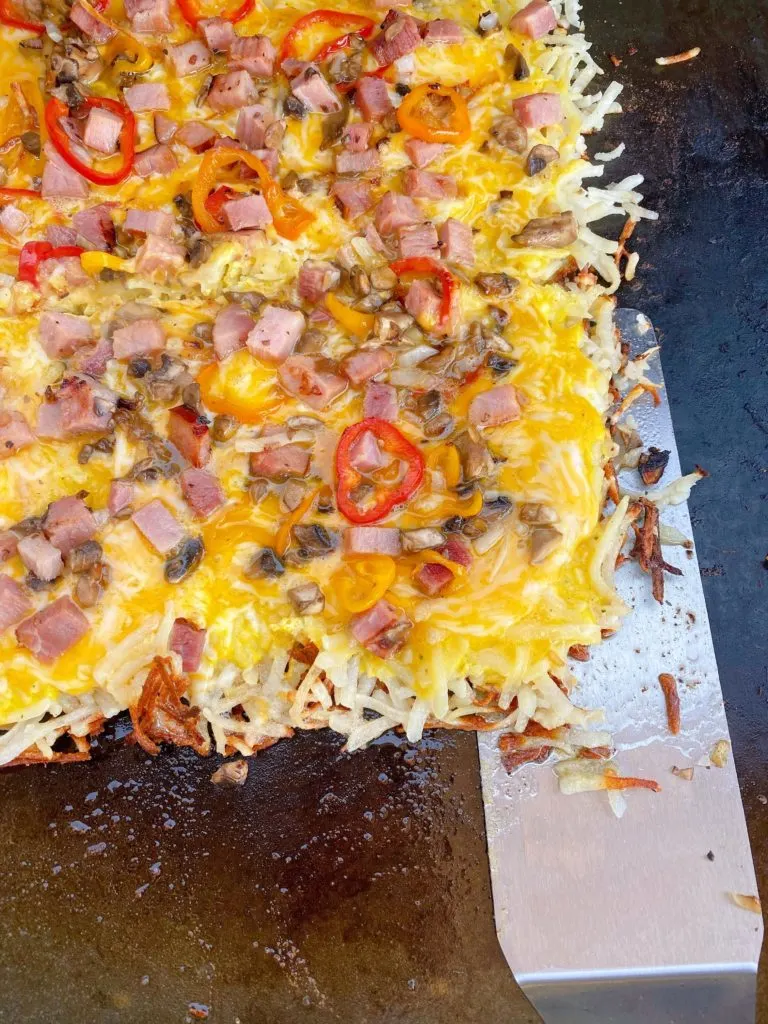 Once loosened, slide the spatula under the outer edge of one of the omelets and flip it towards the center. Repeat the process on the other side of the omelet. Then roll the omelet seam side down. Repeat the entire process with the second omelet.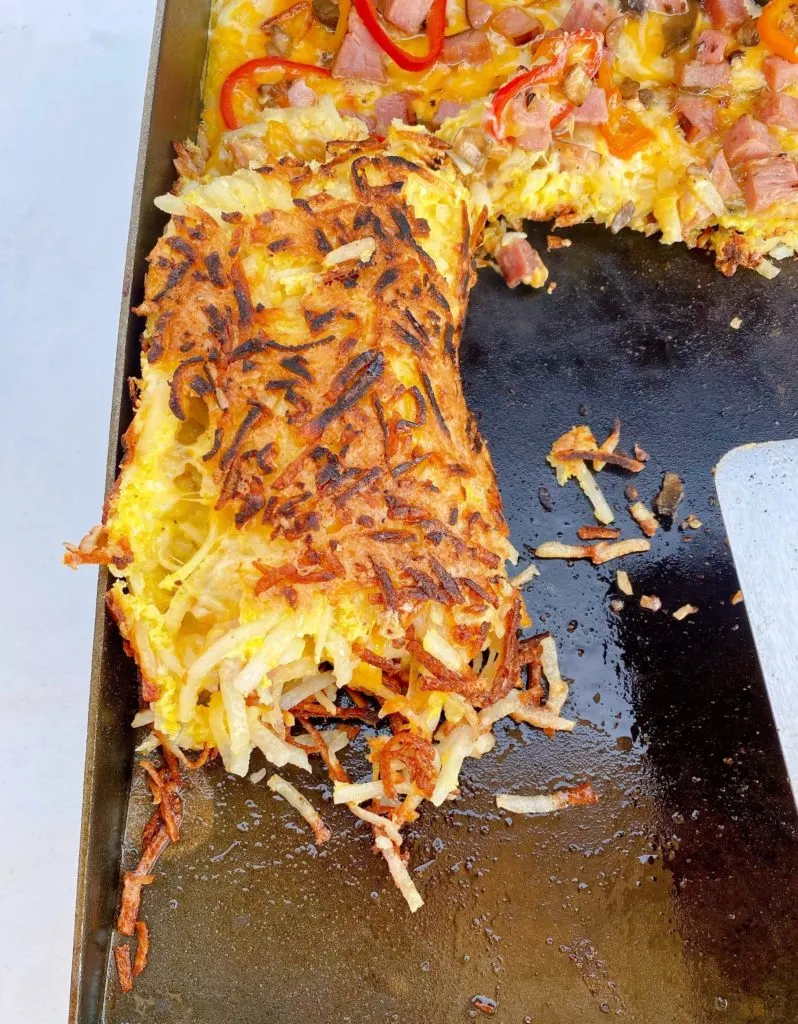 Turn the heat off the griddle. Top each Western Hash Brown Omelet with more grated cheese. Cover with lid and allow cheese to slightly melt.
Remove omelets from the griddle. Place omelets on a serving platter. These omelets are HUGE! You can easily cut them in half again and get four individual servings.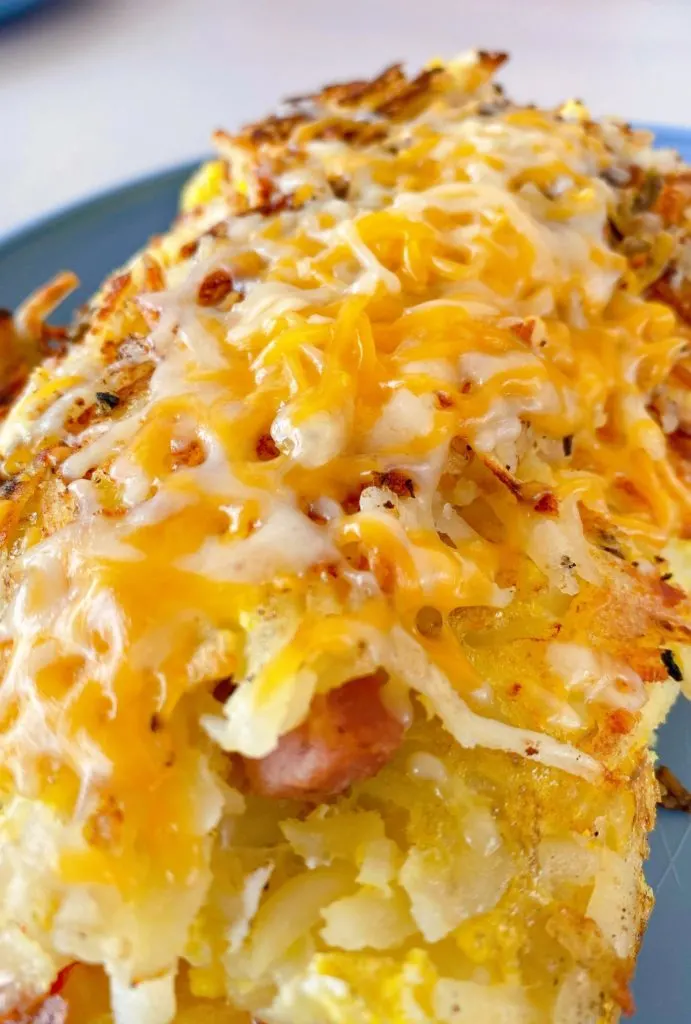 I recommend having salsa, sour cream, and avocado slices on hand. They're great toppings for this omelet. I served ours with fresh cut up watermelon.
I wish I could even find the words to describe how delicious this Camping hash brown omelet is!
From the first bite I was reminded of my favorite Breakfast Casserole…only 100 times better! Why? Those crispy hash browns!! Where has this been all my life?!!! Each bite is heavenly! I can't wait to make them again.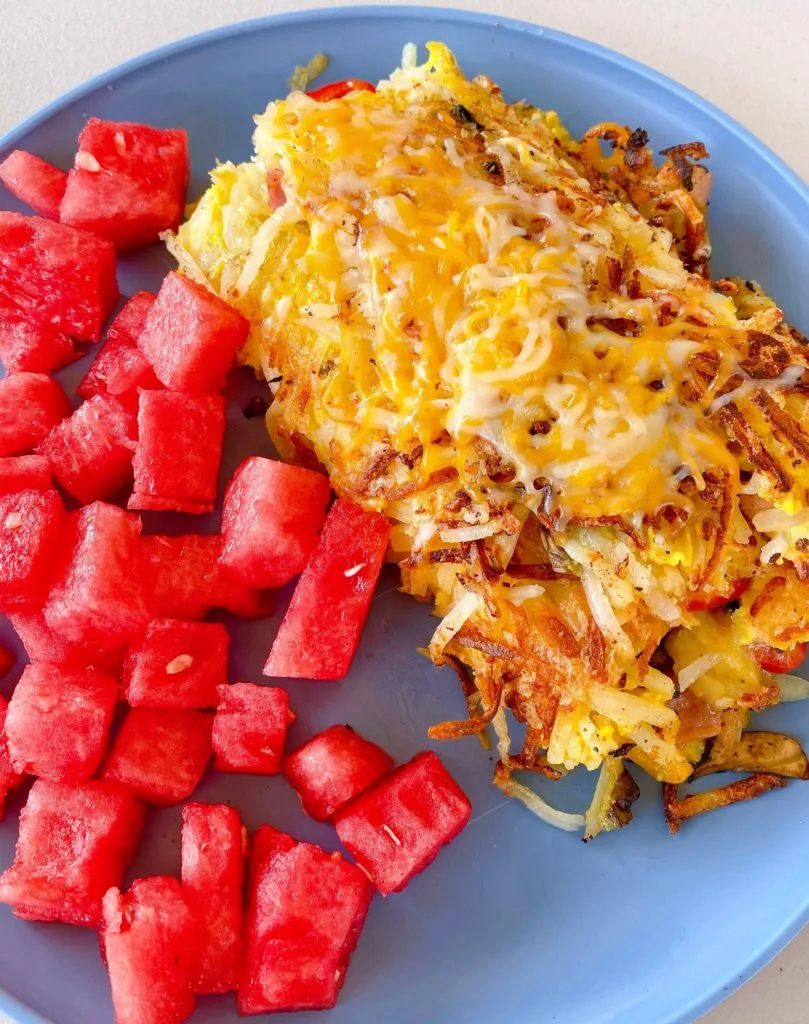 I know the photos aren't top-notch! Sharing this on Instagram while we were camping led to y'all wanting this recipe A.S.A.P!!! I asked if I should wait and make sure we had stunning photography (which let's face it… I'm a cook! My photography is so-so! I proudly own it.) No one wanted to wait. Once again confirming you're my people!
I hope you enjoy this recipe! We love it! I can promise this is going to be a regular at camp! It really is as good as it looks!
Great Breakfast Recipes
Thanks for stopping by today! Let me know how you like this recipe…and if you have tips on how to help back-up a trailer…we need to talk!
Happy Nesting Friends!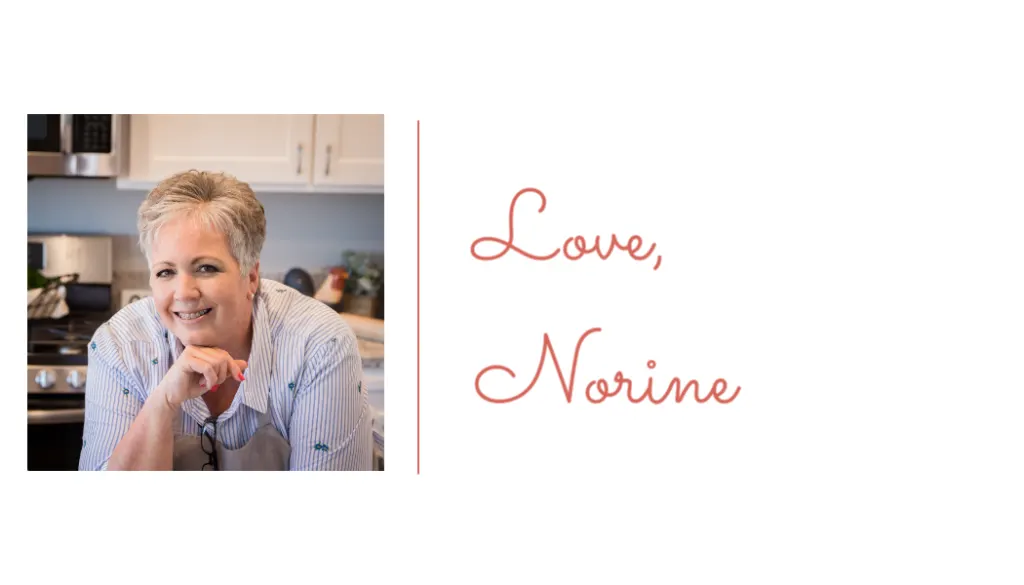 Yield: 4 servings
Loaded Grilled Hash Brown Omelet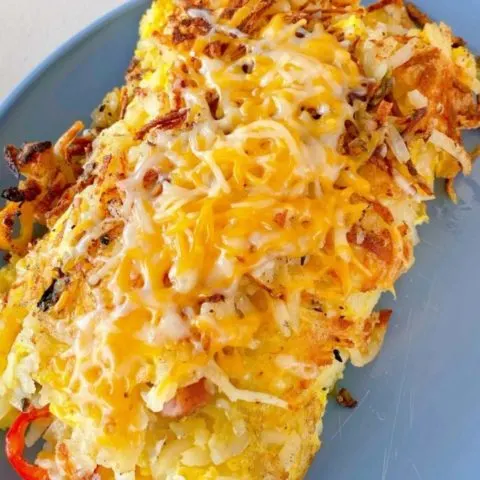 A fantastic scrumptious recipe of rolled Crispy Golden Hash Browns layered with eggs, mushrooms, peppers, onion, cheese, and ham cooked on a camping grill! Think AMAZING breakfast casserole on steroids! A Great breakfast for your next camping trip!
Additional Time
15 minutes
Total Time
1 hour
5 minutes
Ingredients
1 (3.2 ounce) Family Size box Hungry Jack Dried Hash Browns
Water (for hash browns)
1/2 teaspoon garlic salt
Pepper to taste
6 Tablespoons vegetable oil
5 large eggs
1 Tablespoon water
1/4 teaspoon salt
1/4 teaspoon pepper
1 1/2 cups grated cheddar jack cheese
1 cup diced ham
3/4 cup chopped fresh mushrooms
1/4 cup finely diced white onion
7 mini sweet peppers, sliced into rings
Instructions
Rehydrate container of hash browns per instructions on the box.
Preheat griddle to medium-high heat. Brush grill with 6 Tablespoons vegetable oil.
Spread the hydrated hash browns on griddle in a 11x14 rectangle in a thin layer, on one half of the griddle. Allow the hash browns to cook until lightly golden brown. About 10 minutes.
On the other side of the griddle place chopped ham and vegetables. Turn frequently until onions are translucent and the peppers and mushrooms are tender.
In a small bowl combine eggs, salt, pepper, and 1 Tablespoon of water. Whisk until well incorporated.
Pour egg mixture over hash browns. Spread evenly with the back of a spatula. Sprinkle 1 cup grated cheese over egg mixture. Add vegetables and ham. Cover and cook eggs 3-5 minutes until eggs rise.
Using a large long metal spatula, cut the rectangle of hash browns in half width wise. Slide the metal spatula underneath the hash browns to loosen them from the griddle. Using the spatula fold one end of one of the omelets towards the center and repeat with the opposite end. Roll omelet over so the seam is face down on the griddle. Repeat with remaining omelet.
Top each omelet with remaining grated cheese. Turn heat off. Once cheese is slightly melted, remove both omelets from the griddle. Cut each omelet in half for four individual servings.
Serve with salsa, sour cream, and sliced avocado.
Nutrition Information:
Yield:
4 servings
Serving Size:
1
Amount Per Serving:
Calories:

583
Total Fat:

47g
Saturated Fat:

13g
Trans Fat:

1g
Unsaturated Fat:

29g
Cholesterol:

303mg
Sodium:

1149mg
Carbohydrates:

13g
Fiber:

2g
Sugar:

4g
Protein:

28g