This tasty Brown Sugar Meatloaf flavored lightly with ginger, has a sweet brown sugar and ketchup glaze. It's the BEST meatloaf EVER!
Growing up Meatloaf made a pretty regular appearance on our family dinner table. I wasn't a huge fan of Mom's meatloaf. I'm lying… I hated Mom's meatloaf! (I may have just lost my only reader! Sorry Mom!)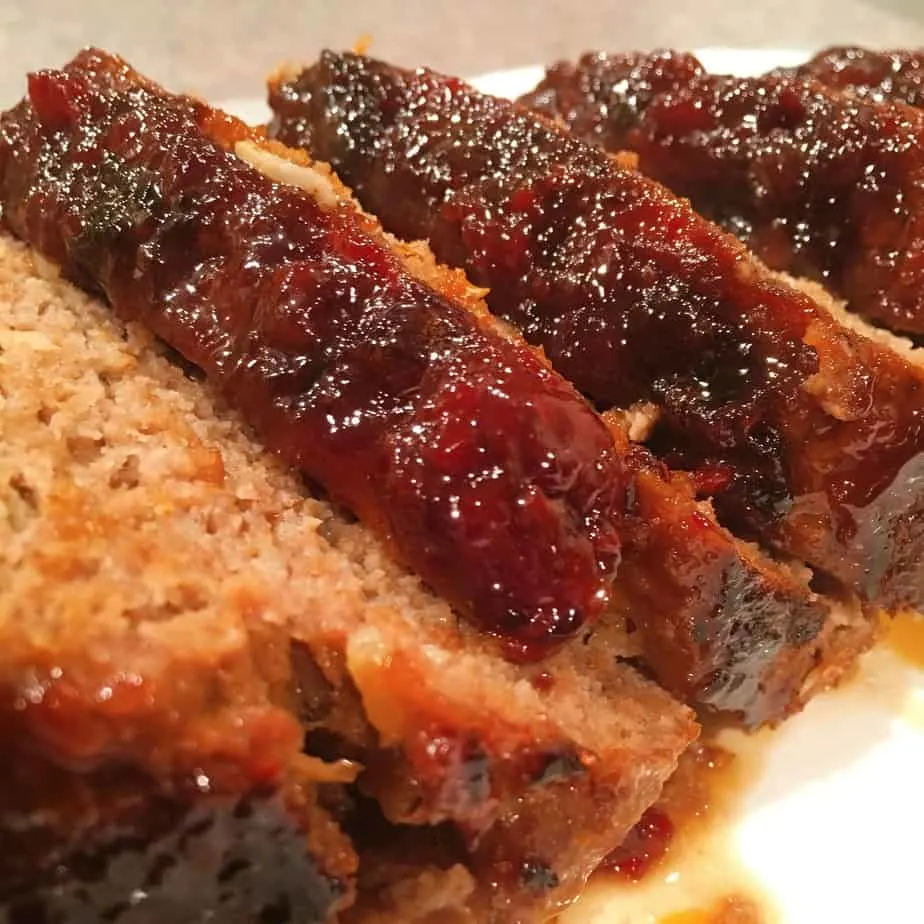 In my defense…if you ask my Mom if she is a "good" cook she would say "No!". Now, I wouldn't say that (I mean I do need to hang on to my biggest fan!).
My Mom can follow any recipe and make anything. She is a REALLY good cook and an AMAZING baker! She joked around when I was growing up that she needed a recipe for P.B.& J and to boil an egg. I don't think I'd go that far! (Well…the egg maybe! Lol)
My memories of meatloaf were not "happy" memories… So I never made it for my family. That's one perk of being the "head cook" of your own kitchen. If there's a childhood dish you didn't like…ya don't make it! For my Mom it was Grandma's Liver and Onions! (Praise the LORD!!!)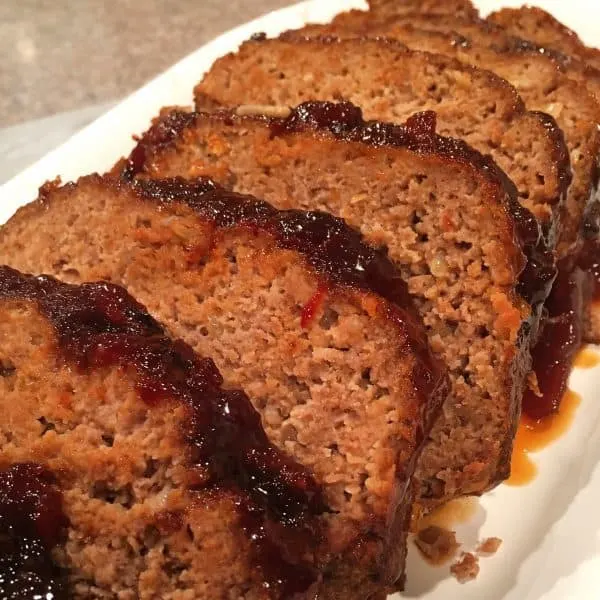 One day I was reading a wonderful WWII series and became intrigued with the notion that women, because of food rations, began adding ingredients to their ground beef to make it stretch.
Now I know "meat loaves" have been around for centuries, but I was so impressed with the thriftiness of these women during a really difficult time in our country's history, that I was determined to find a GREAT meatloaf recipe and give it a try.
I did! Thanks to Allrecipes I stumbled onto this recipe. I made this Brown Sugar Meatloaf and to my surprised my family DEVOURED it! The raves coming from the dinner table… I had to pinch myself to make sure I was actually serving meatloaf! This is NOT the meatloaf of my childhood.
This meatloaf is dense and meaty! Then it's coated in this drool worthy glaze that makes itself while baking. It is truly the BEST meatloaf I've ever had… in my entire life. You have got to try this recipe! So let's…
How To Make Brown Sugar Meatloaf
In a large bowl combine the following ingredients…1 1/2 pounds lean ground beef, 3/4 cup of milk, 2 eggs, 1 1/2 teaspoons salt, 1/4 teaspoon ground black pepper, 1 small onion, chopped OR 1/4 cup dried onion flakes, 1/4 teaspoon ground ginger, 3/4 cup regular breadcrumbs.
Please, please, please…leave that ginger in the recipe! You're just gonna have to trust me on this one!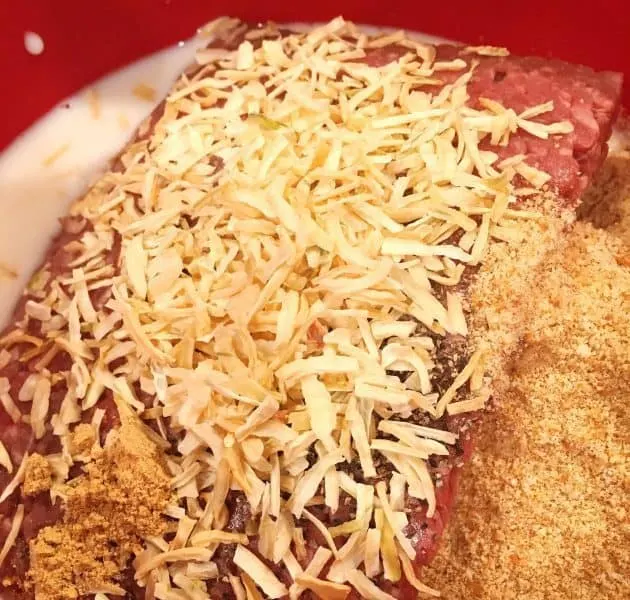 I know the "milk" seems a bit strange. It's okay. This will bind together beautifully so don't worry if it seems a little "wet" to you. Just dig in with your hands and blend all this together really well.
This is your chance to get every frustration out! Remember your three old having the tantrum in the supermarket and the old lady behind you giving you advice and wanting to "ring her neck"…DO IT NOW!
Pretend this meaty concoction is her neck and squeeze and twist away! Doesn't that feel great! Lol (Whoa! I might a little anger management therapy!)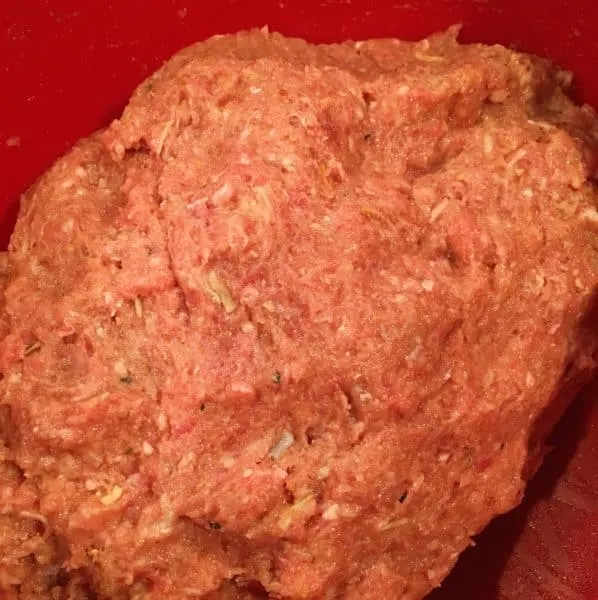 How to Make Brown Sugar Glaze
In a lightly greased 5 x 9 inch loaf pan. Press 1/2 cup of packed brown sugar into your prepared loaf pan.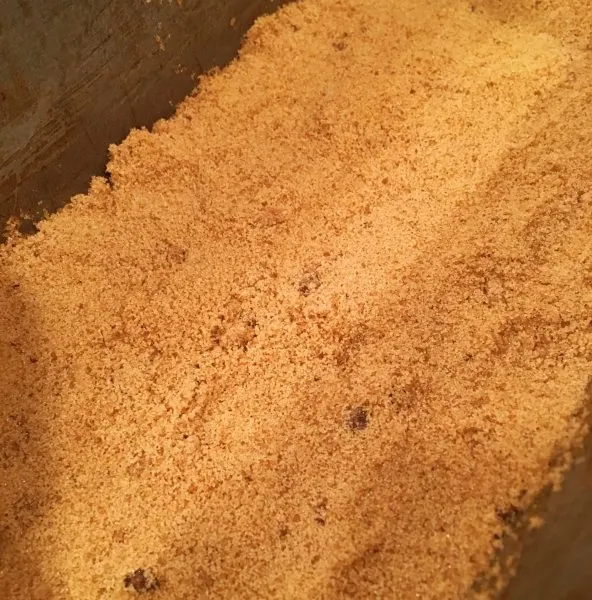 Next spread the 1/2 cup ketchup over the top of the brown sugar.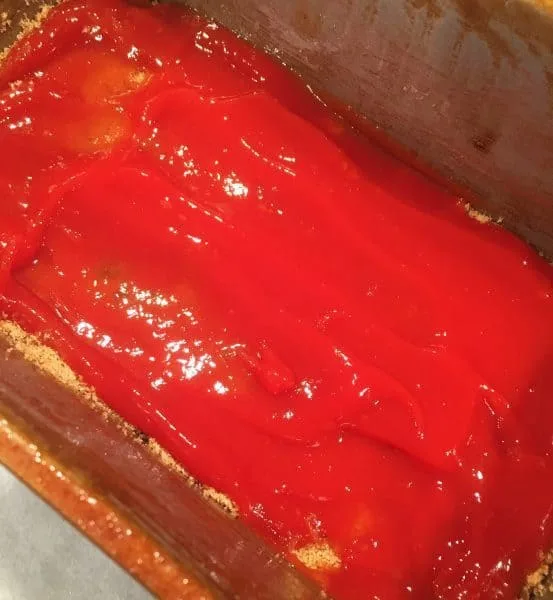 Shape your meatloaf mixture into a loaf. Place on top of the brown sugar and ketchup.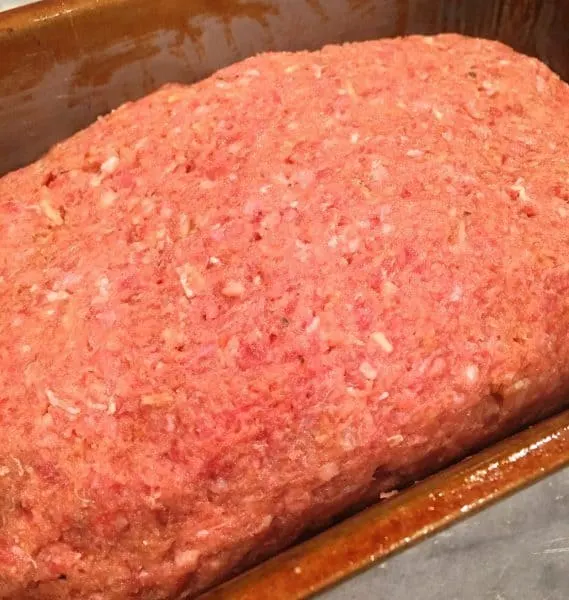 Baking Meat Loaf
Bake in a 350 °F oven for 1 hour or until juice are clear. Take out of oven and allow to rest for about 10 minutes.
The easiest way to remove this meatloaf from the pan, is to carefully place a plate larger than the loaf pan, on top of the meatloaf, and carefully invert it on to the dish.
PLEASE do this carefully, so the hot glaze does not get on you.
Look at all that "glazey" goodness! (Okay so "Glazey" isn't a real word…it is here at Norine's Nest! Lol) Go ahead and smack your lips together. It's perfectly acceptable where this dish is concerned.
The sauce that is created between the brown sugar, ketchup, and the meat juices is just OUT OF THIS WORLD! (If you're drooling you should be!)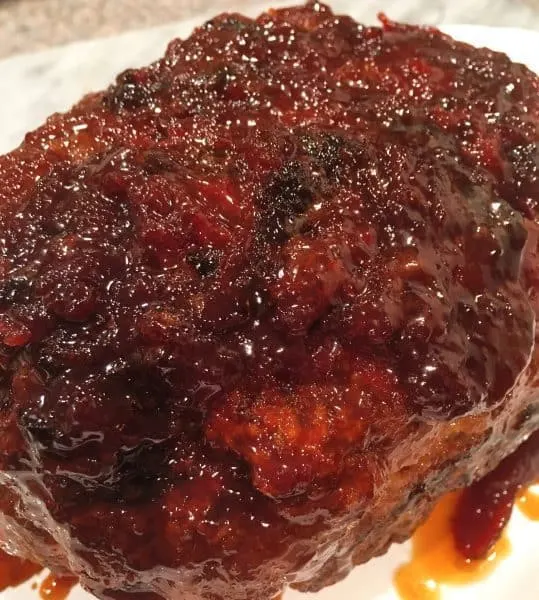 How To Serve Brown Sugar Meatloaf
I like to cut my meatloaf in 3/4 – 1 inch thick slices. Everyone is going to fight over the ends. May the force be with you! I'll be praying for ya! 😉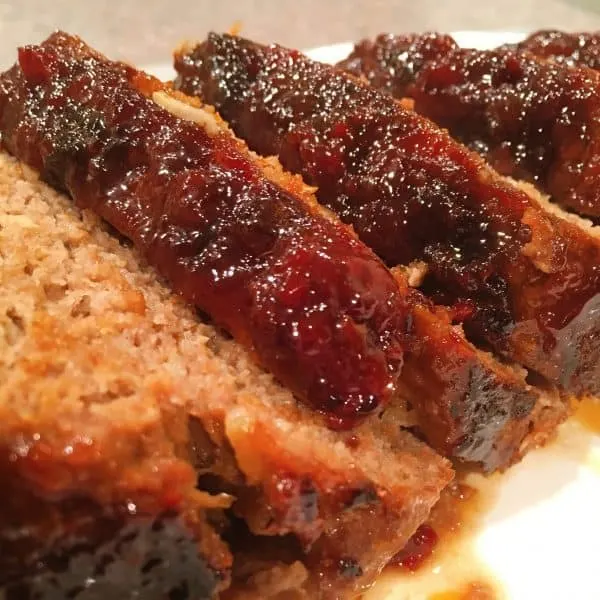 What to serve with Meatloaf
Serve this dish with a big green garden salad, baked potato, and a nice dinner roll or muffin!
I really love this meatloaf recipe! It's simple to make and beyond delicious! Your family will love this recipe as much as mine does. It's such a fantastic family dinner! No more meatloaf boycotts!
Let's bring Meatloaf back to the dinner table!!! Make those thrifty women of WWII proud of us for stretching our family budgets, even in time of plenty!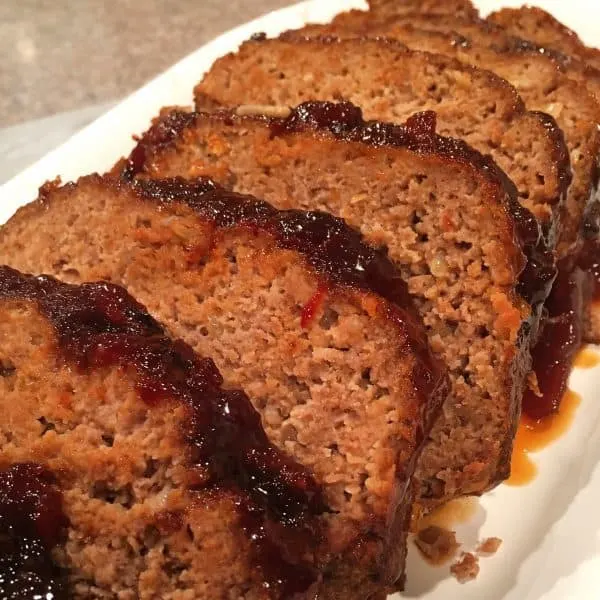 I hope this becomes a regular at your family dinner table! It deserves to be. The leftovers heat up well and make a spectacular "BBQ Meatloaf Sandwich"!
Here are some other Family Favorite Recipes I think you might enjoy!
I want to thank everyone who signed up for my Newsletter this past week! I'm completely BLOWN away by your response, and feel truly honored to have you join me here at my little Nest!
If you're ever looking for a recipe or need help in the kitchen… feel free to shout out to me via comments or e-mail! I LOVE hearing from you!
The Printable recipe is below…have a fantastic day!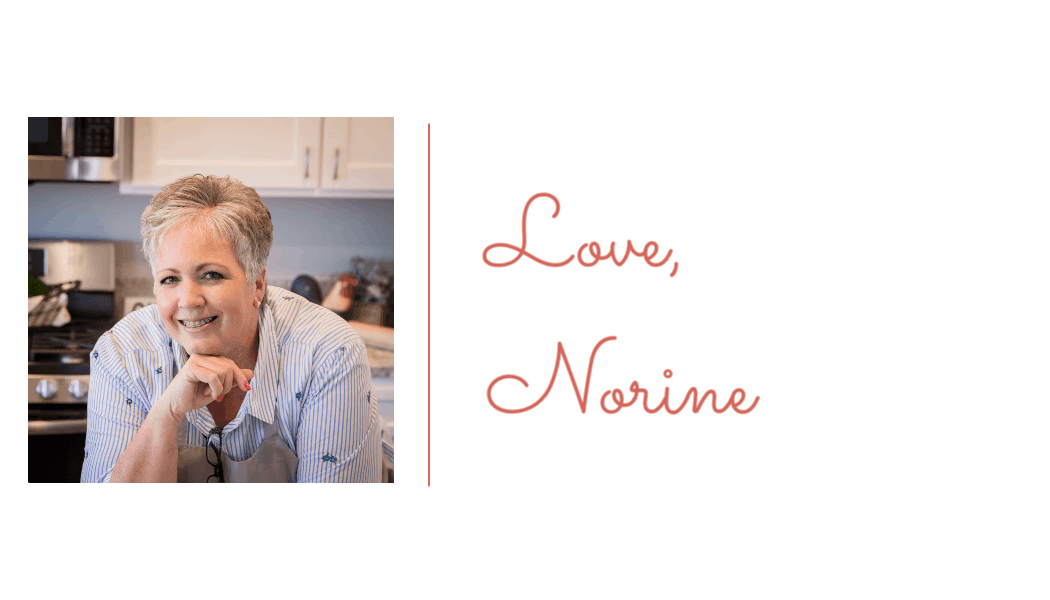 Yield: 8 servings
Brown Sugar Meatloaf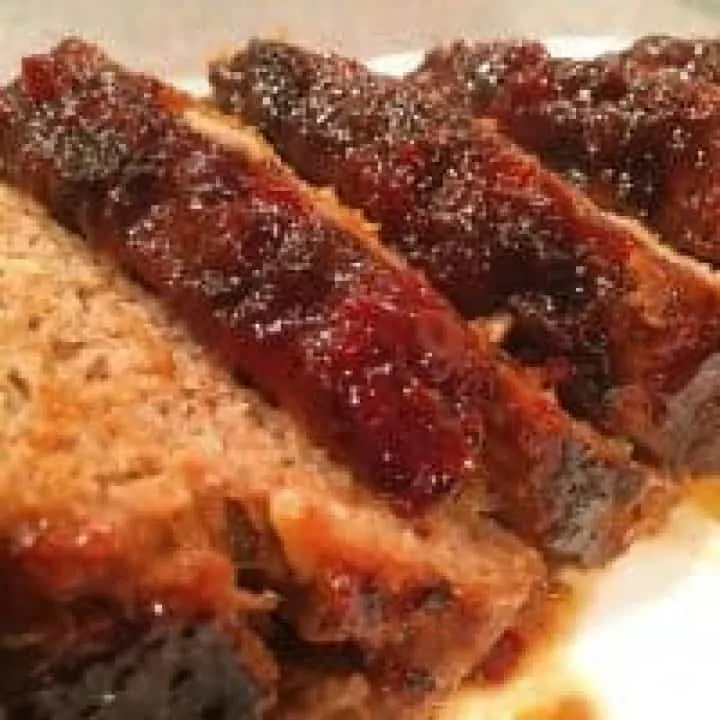 This tasty meatloaf flavored lightly with ginger, has a sweet brown sugar and ketchup glaze. It's the BEST meatloaf EVER!
Total Time
1 hour
30 minutes
Ingredients
1/2 cup packed brown sugar
1/2 cup ketchup
1 1/2 pounds lean ground beef
3/4 cup milk
2 eggs
1 1/2 teaspoons salt
1/4 teaspoon ground black pepper
1 small onion, chopped OR 1/4 cup dried onion flakes
1/4 teaspoon ground ginger
3/4 cup regular bread crumbs
Instructions
Preheat oven to 350 degrees F. Lightly grease a 5 x 9 inch loaf pan.
Press the brown sugar in the bottom of the prepared loaf pan and spread the ketchup over the sugar.
In a mixing bowl, mix thoroughly all remaining ingredients and shape into a loaf. Place on top of the ketchup.
Bake in preheated oven for 1 hour or until juices are clear.
Invert meatloaf onto a serving platter and slice into 1 inch thick slices.
Be careful of the hot glaze when inverting.
Recommended Products
As an Amazon Associate and member of other affiliate programs, I earn from qualifying purchases.
Nutrition Information:
Yield:
8 servings
Serving Size:
One slice of meatloaf
Amount Per Serving:
Calories:

333
Total Fat:

12g
Saturated Fat:

5g
Trans Fat:

0g
Unsaturated Fat:

6g
Cholesterol:

124mg
Sodium:

714mg
Carbohydrates:

26g
Fiber:

1g
Sugar:

16g
Protein:

28g