A delicious, easy, budget friendly Carne Asada in a savory homemade marinade, grilled to perfection!
Post updated 5-14-2020
*As an Amazon Associate I earn from qualifying purchases. This post may contain affiliate links, which means that I may make a commission from any purchases at no additional cost to you. Thank you for your support!
It's time for my 2nd favorite holiday of the year! Cinco de Mayo! The day we celebrate one of THE most important food groups on the food pyramid… Mexican food! Huh? You heard me!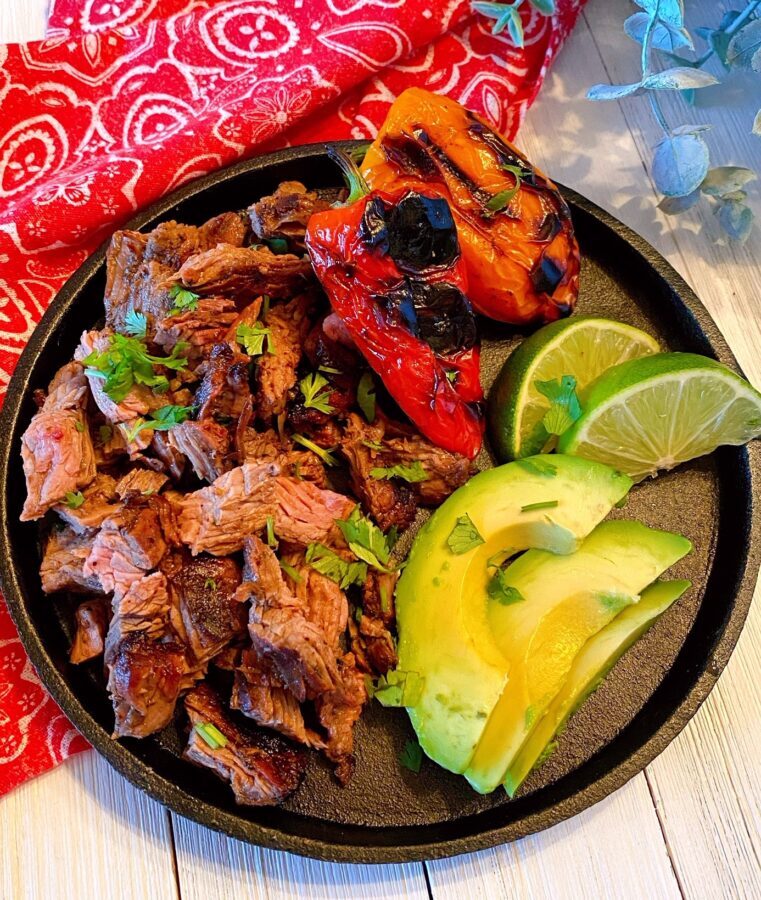 In our little nest we realize how extremely important it is to make sure we adhere to the major food groups! Okay, all joking aside, because our daughter and son are both Hispanic we always celebrate the holiday by serving our favorite Mexican foods.
Usually I make taquito's, chili Rellenos and fresh homemade salsa. They're great! However, lately we have all developed a love for Carne Asada! So, I decided to come up with my own recipe. I'm just super brave like that! Or, crazy?!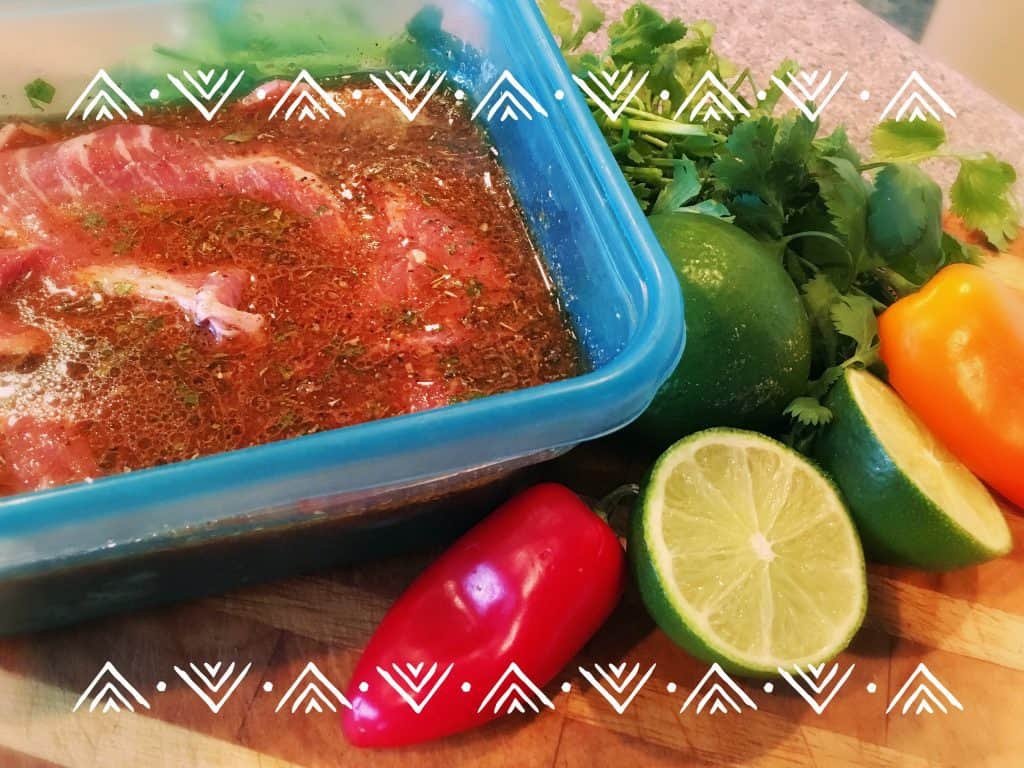 In my humble opinion you have three important elements to great carne asada. The steak, the marinade, and the person doing the grilling! (Never underestimate the importance of a good grill master! I happen to be in love with mine!)
How To Make Grilled Carne Asada
The marinade should be loaded with flavor! This marinade is LOADED with flavor! (My hands tend to go nuts in the spice cupboard!) In a blender or food processor add Olive Oil, Vegetable Oil, Orange Juice, Lime Juice, seasonings, and cilantro.
I like to add one Chipotle Pepper, canned in adobe sauce. Mix until well blended. Place the skirt steak in a large zip lock bag and pour marinade over the steak.
Toss the steak and marinade in the refrigerator, and walk away till dinner time!
What is Skirt Steak or Flank Steak?
The steak can be skirt steak or flank steak. I like to use skirt steak. Skirt steak is a cut of meat from under the rib cage. While not necessarily the most tender cut, it is loaded with flavor. If the skirt steak is too large to fit into a large zip lock bag for marinating, cut it in half.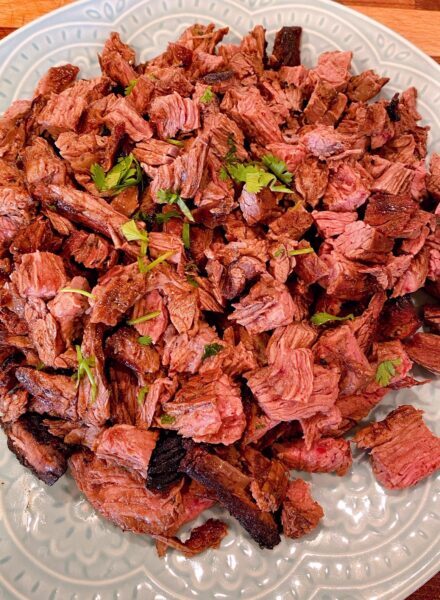 Grilling Carne Asada
As for the "grill master" they need to be on their game! The skirt steak will take 30-40 minutes to cook on a hot grill. Do NOT over cook this meat! I'm pretty sure that's an eleventh commandment! (You'll learn we have a lot of eleventh commandments in this Nest!)
It should be medium well, with a little pink in the center. Allow the skirt steak to rest for 10 minutes before slicing. Once the steak is cooked, slice the skirt steak against the grain and chop it into bite size pieces after it has been grilled.
I love to toss a few sweet peppers on the grill while I'm grilling the Carne Asada and baste them with the leftover marinade. They're amazing served with this Skirt Steak.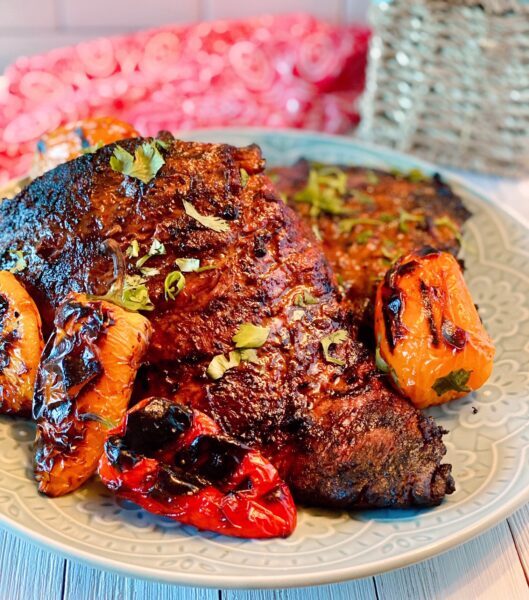 What to serve with Carne Asada?
Doesn't this look amazing?! This meat is packed with flavor! Your mouth is watering right now isn't it? I know mine is!
I serve it with roasted flour or corn tortilla's, fresh fresh sliced avocado, grated cheddar cheese, roasted peppers, and chopped cilantro! Make sure you have some fresh lime wedges on the side. Fresh lime kicks it up a notch!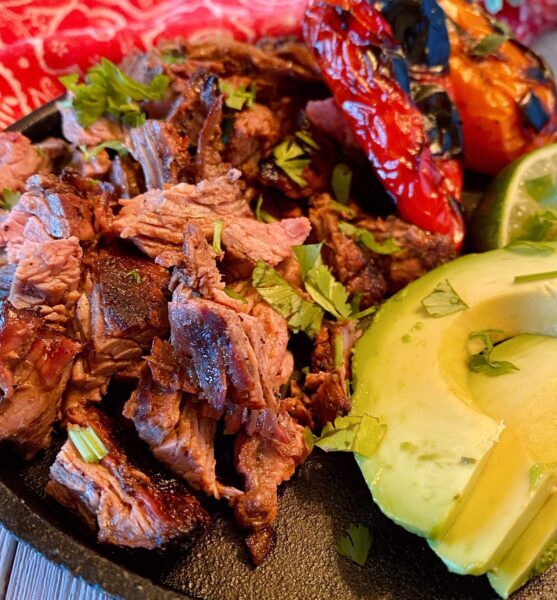 Side Dish Recipes that go with Carne Asada
The printable recipe is below. Let me know how you like the recipe. It's the perfect way to celebrate Cinco de Mayo, or any day! It's a great summertime meal. Enjoy!
Thanks again for stopping by and…Happy Nesting!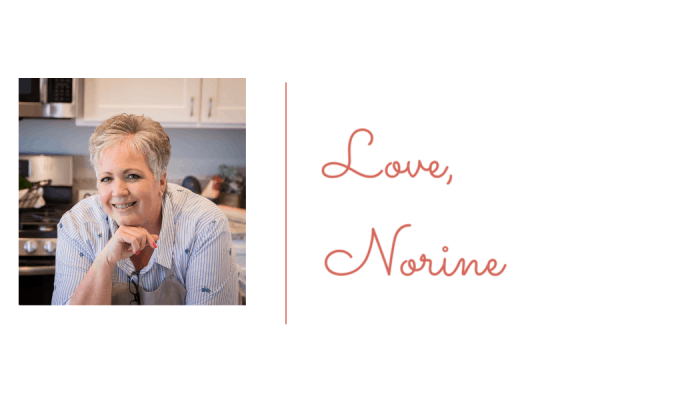 Yield: 4 servings
Carne Asada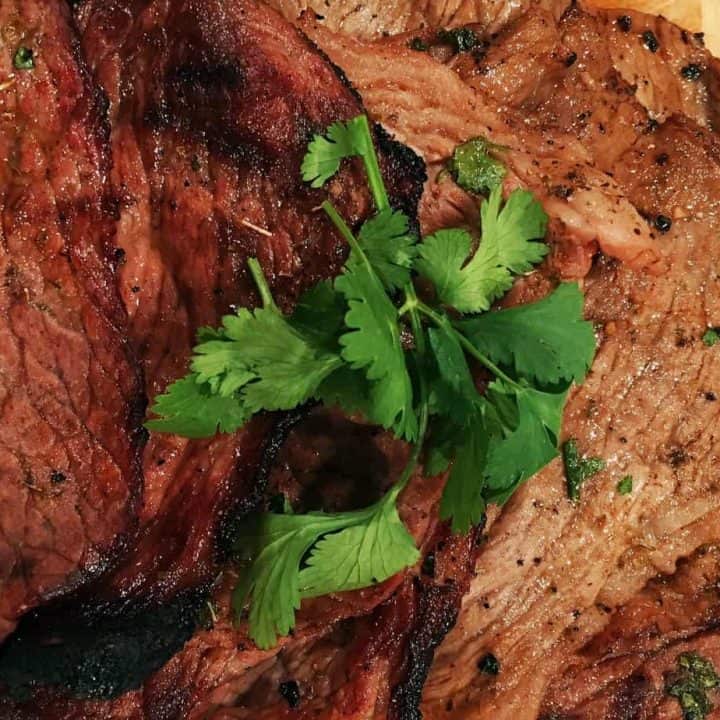 This is a wonderful marinade for carne asada that is packed full of flavor. It is best cooked on an open grill and served with tortillas, grated cheese, quacamole and fresh lime wedges. Enjoy!
Ingredients
1.5 to 2 pounds of skirt steak, flank steak or top round, sliced thin
1/4 cup vegetable oil
1/4 cup olive oil
3/4 cup red wine vinegar
1/4 cup orange juice
1/8 cup fresh squeezed lime juice
2 cups water
2 Tbsp minced garlic
1 tsp coarse black pepper
1 1/2 tsp salt
1 Tbsp cumin
1 Tbsp chili powder
2 tsp oregano
4 Tbsp fresh chopped cilantro
1/8 tsp chipotle pepper
Instructions
Mix all the ingredients together in a large bowl for the marinade.
In a large zip lock bag, or a large storage container with lid,separate your sliced meat. Pour the marinade over the beef making sure that all the meat is covered.
Place meat in the refrigerator until time to grill.
Preheat your grill. BBQ meat on medium high heat turning quickly until done.
Serve immediately.
Nutrition Information:
Yield:
8
Serving Size:
1/2 cup
Amount Per Serving:
Calories:

451
Total Fat:

32g
Saturated Fat:

9g
Trans Fat:

0g
Unsaturated Fat:

22g
Cholesterol:

85mg
Sodium:

576mg
Carbohydrates:

3g
Fiber:

1g
Sugar:

1g
Protein:

35g
Norine's Nest in no way provides any warranty, express or implied, towards the content of recipes in this website. It is the reader's responsibility to determine the value and quality of any recipe or instructions provided for food preparation and to determine the nutritional value, if any, and safety of the preparation instructions.