This Frito Corn Salad takes the deliciousness of creamy cheesy corn dip and makes it into one truly Amazingly unforgettable summertime salad!
I am finally clawing my way back from being sick with "the bug"! (If that sounds like a REALLY bad "B Horror" movie… it was!)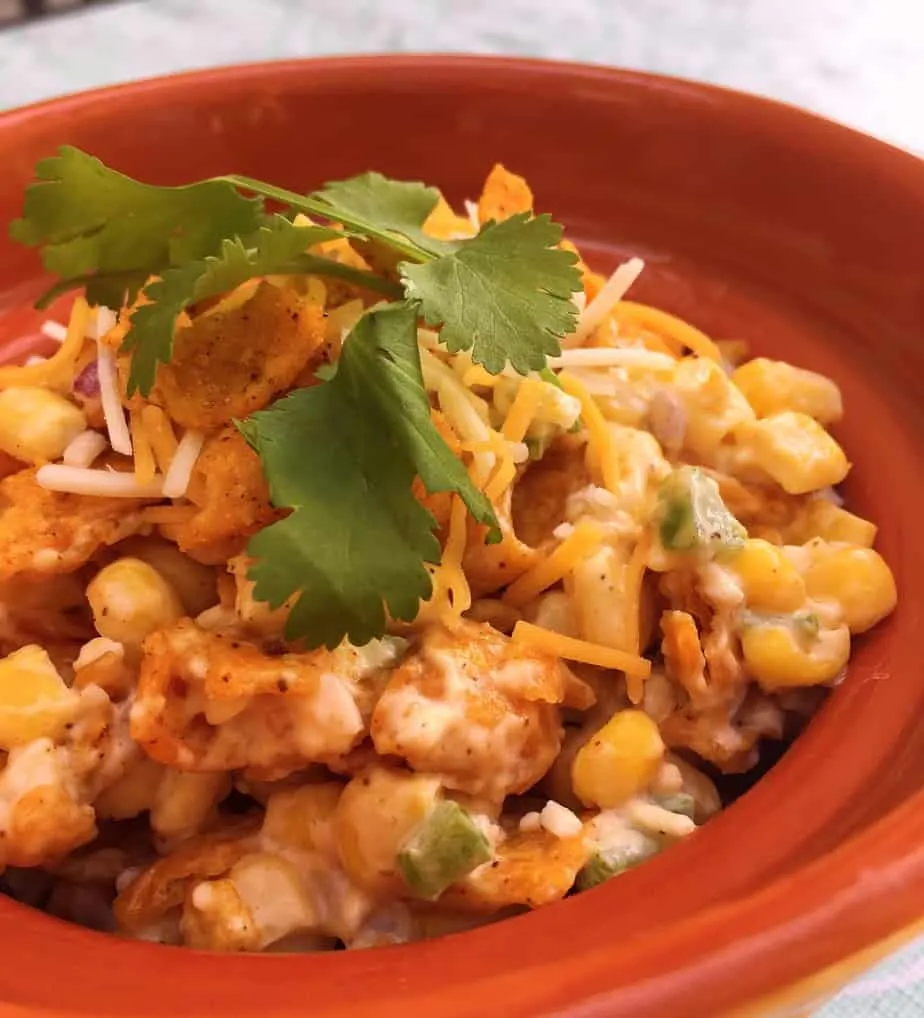 I was beginning to think we were going to have call for Jason Bourne and Captain Kurt to blow that sucker out of this Nest! Nasty Varmint!
I feel so badly I wasn't able to get this recipe up here on the blog in time for the Holiday weekend. I hope you saw the recipe video I posted to Instagram and the Norine's Nest Facebook Page?
Let's talk Corn! I have to tell you a secret…the first time I spotted this salad I thought…"GAG!" (Just what you want to hear…right?) I just couldn't fathom how these simple ingredients would produce a "good" salad…let alone a FANTASTIC salad! I mean a salad whose main ingredient was corn? Hmmmm?
However… I was intrigued, and it was an original Paula Deen recipe. When it comes to food…never question someone from the South. Lol (Unless it's that fried squirrel recipe! Y'all gotta get rid of that nastiness!) I decided to give it a whirl for our next family gathering. Holy Moly Guacamole! This recipe is EPIC! First time I made it… I had 4 requests for the recipe. From then on out…it's been expected to make an appearance at every family dinner and summer BBQ! No exceptions!!! Thank goodness it's an easy and quick recipe to make.
How To Make Frito Corn Salad
Start off by dicing 1/2 cup of green peppers and a 1/2 cup of red onion. I like to dice mine really small for this recipe. The original recipe calls for 1 cup of diced green pepper. The chicks at this nest are not members of the "Green Bell Pepper" fan club. So… I cut it back to 1/2 cup. I think it's perfect.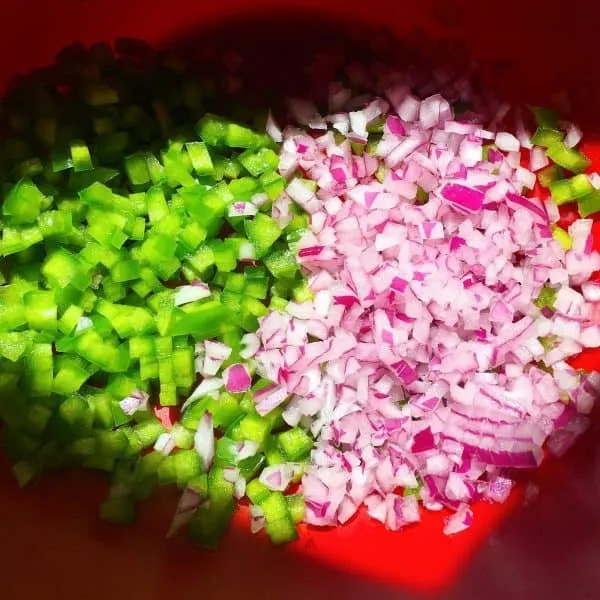 To this mixture add 2 cans drained whole corn.
Aren't those colors pretty! I love how festive this salad looks as you are preparing it. I love "happy" food. Course that is a major problem… I think almost all food is "happy"! (Except for that squirrel! Lol Can you tell I'm never going to forget seeing that recipe in that southern cookbook! Who does THAT?!!!)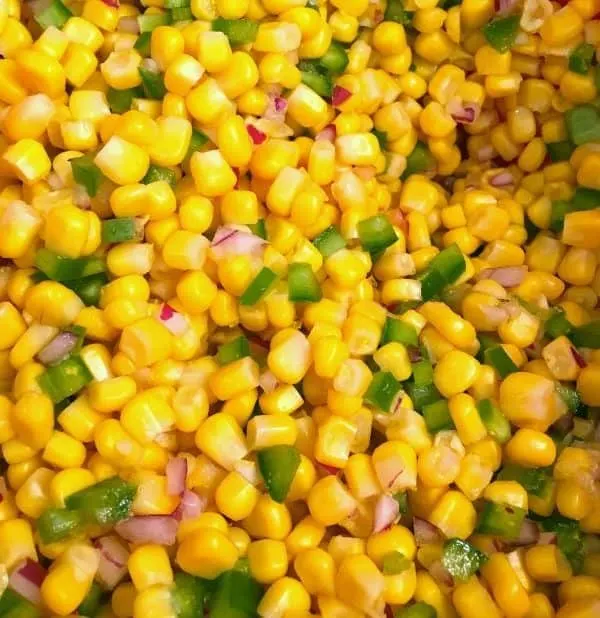 To the corn mixture add…2 cups grated cheddar cheese*, salt and pepper to taste, and 1 cup of Best Foods mayonnaise.
Please note this is not a salad to switch up with Miracle Whip! NO! You don't want that sweet taste in this salad. This is a rich creamy salad, and we want to keep it that way. (I still question you Miracle Whip lovers? Lol)
*If you want to cut the fat you can reduce the cheddar cheese to one cup. It's better with LOTS of "cheese love"…but totally do-able with just one cup.
Mix everything together, cover and refrigerate until ready to serve.
I can hear you…you just said "Huh? What? That's it?" Yep…that's it until you're ready to serve.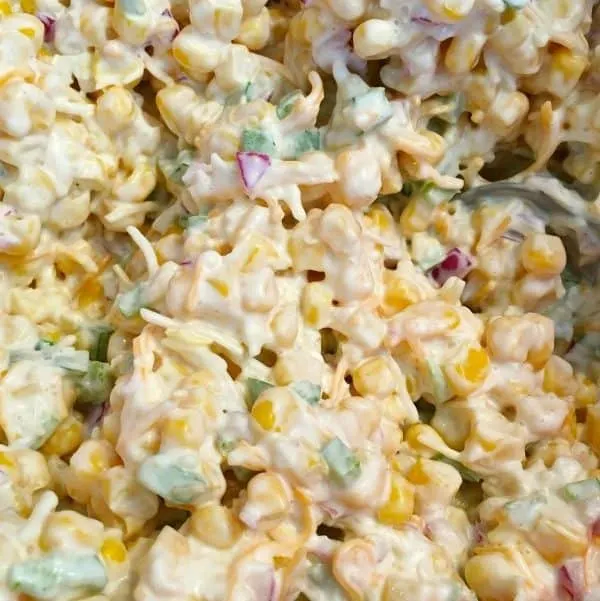 Preparing Corn Salad to Serve
When it's time to serve, crunch up one 10.5 oz. bag of Frito's Chili Cheese Corn Chips. These chips are the "secret" to this salads' success. It's like eating corn dip and chips only in a salad!
Some recipe developers ya just wanna kiss and leave them in your Will! If I had anything of any value to leave Miss Deen…she'd get it for this salad! (I wonder how she'd feel about a very run-down Ford Ranger?)
Tip: If you can't find the Chili Cheese Fritos in your market…you can substitute regular Fritos with 2 tsp. of taco seasoning.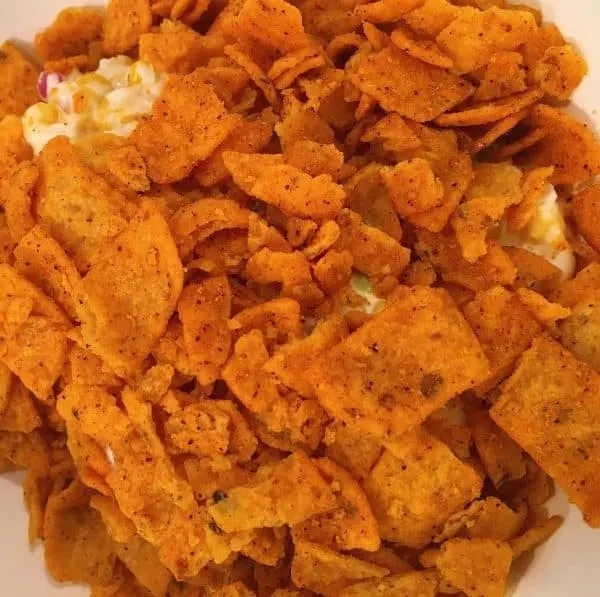 Mix that all together until it's well combined. Garnish with some extra crushed Fritos and a few sprigs of Cilantro.
Serve immediately. The reason? You want the chips to stay crunchy. It is the "pop" that makes this salad shine. This salad is completely drool worthy! It made a convert out of me!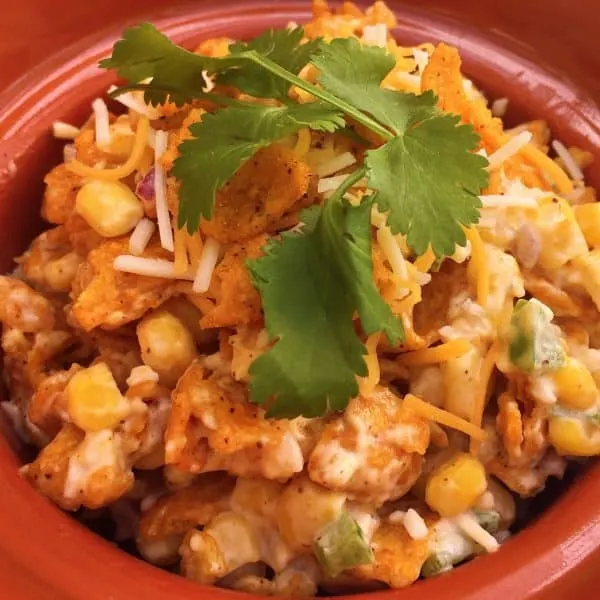 You know a salad is a "keeper" when even the pickiest eaters in the family gobble it up. My picky eaters, who shall remain nameless…snarf this salad down. ("Snarfing" was a giveaway that it could be the twenty-something male chicks that hang around here…lol)
It goes with just about any summer main course… Grilled Chicken, pulled pork sandwiches, cold deli sandwiches and hot dogs. Whatever you're fixin' for dinner this salad is sure to be a new favorite!
If you enjoyed this recipe you may also enjoy these wonderful Salad Recipes
If you haven't signed up for my weekly e-mails be sure to do that. They are just enthralling! (That may have been sarcasm at its best!) It's a great way to see all the newest recipes, crafts, and party idea's.
Happy Nesting My Friends!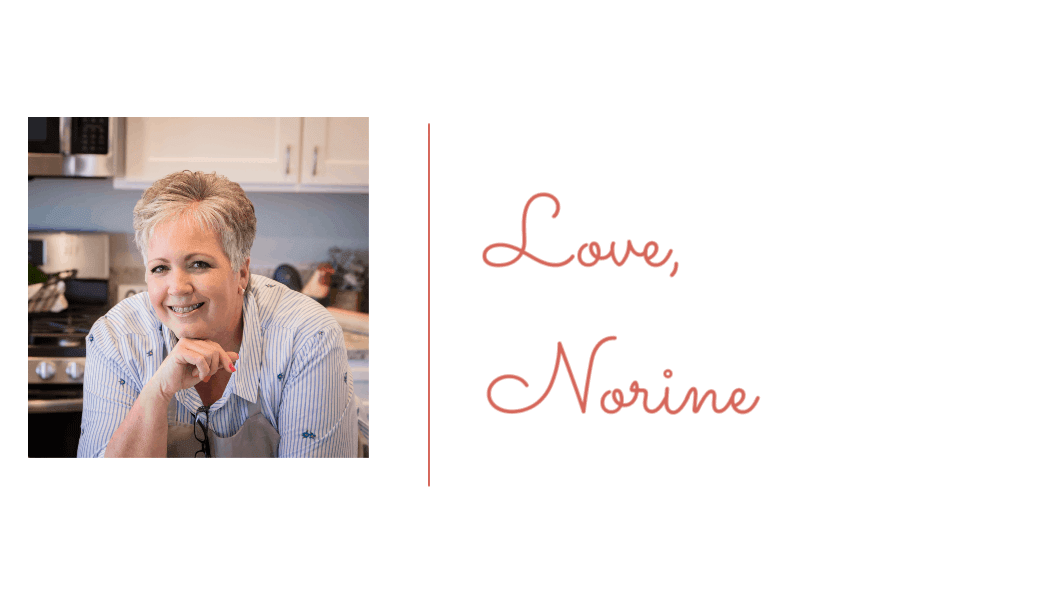 Yield: 10 servings
Frito Corn Salad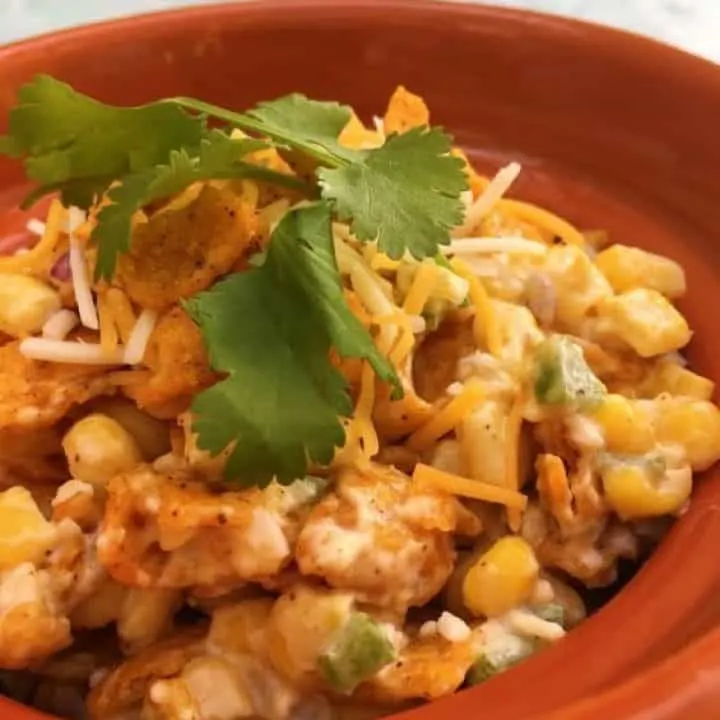 This Frito Corn Salad takes the deliciousness of creamy cheesy corn dip and makes it into one truly Amazingly unforgettable summertime salad!
Ingredients
2 cans whole yellow corn, drained
2 cups grated mild cheddar cheese
1 cup Mayonnaise
1/2 cup diced red onion
1/2 cup diced green bell pepper
Salt and Pepper to taste
1 10.5 oz bag coarsely crushed Frito Chili Cheese Corn Chips
Cilantro for garnish
Instructions
Mix together drained corn, diced red onion, diced green pepper, 2 cups of grated mild cheddar cheese, 1 cup of mayonnaise, salt and pepper to taste.
Cover. Place in Refrigerator and Chill until ready to serve.
When ready to serve add 1 10.5 oz bag coarsely crushed Frito Chili Cheese chips.
Mix together until well blended.
Garnish with Cilantro Sprigs and extra crushed corn chips.
Notes
*If you cannot find Chili Cheese Frito's you can substitute regular Frito's with 2 tsp. of taco seasoning.
** You can make this salad with one cup of cheese instead of two if you are trying to watch your fat content.
Recommended Products
As an Amazon Associate and member of other affiliate programs, I earn from qualifying purchases.
Nutrition Information:
Yield:
10 servings
Serving Size:
1/2 cyo==
Amount Per Serving:
Calories:

364
Total Fat:

31g
Saturated Fat:

9g
Trans Fat:

0g
Unsaturated Fat:

19g
Cholesterol:

46mg
Sodium:

574mg
Carbohydrates:

11g
Fiber:

1g
Sugar:

2g
Protein:

11g