Big Batch ultra moist Buttermilk Seven Week Bran Muffins made with bran buds and bran flakes. They can be made and stored in an air tight container up to 7 weeks! Add fresh fruit or nuts to kick them up a notch.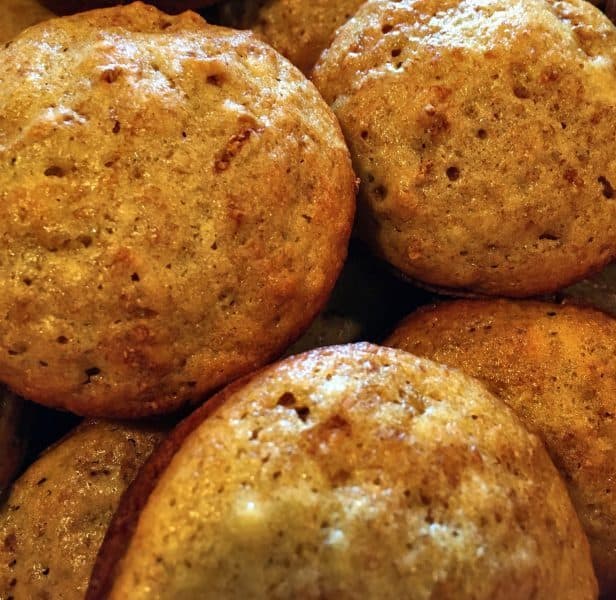 It's Monday morning and I'm eating red licorice! In all fairness… for me….it's more like afternoon! Mars schedule changed and now he is up at 4:00 AM!!! (Ugh!… Double Ugh!) Which means someone else is up at 4:00 AM! Candy at 10 isn't THAT bad if you've been up for 6 hours. Is it? (Remember…judgement free food addictions here on the Nest!)
*As an Amazon Associate I earn from qualifying purchases. This post may contain affiliate links, which means that I may make a commission from any purchases at no additional cost to you. Thank you for your support!
Any-who…Maybe that is why I'm feeling fat guilt ummm, the need… to share this awesome long time family recipe for Seven Week Bran Muffins!
When I shared the name of the recipe with Mars he said "You can't leave muffins out for 7 weeks!" (He's precious! That's why I keep him around!) He's right…you can't! But…you can make the dough and store it in an air tight container for up to 7 weeks… and that folks is AWESOME!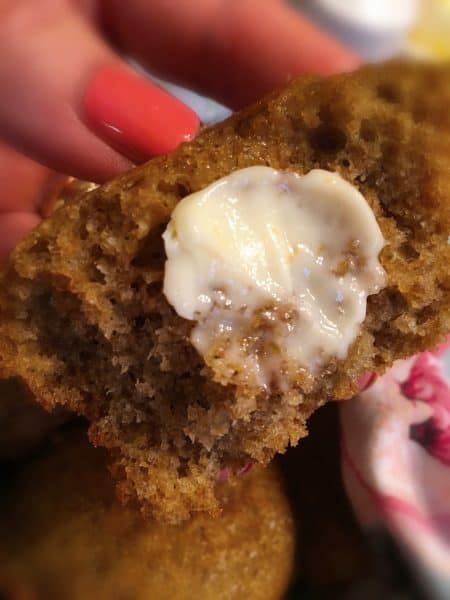 Let's talk about these little golden gems of daily constitutional happiness! You know bran is good for you, but no one likes those bran muffins that taste like you're eating a rubber ball?! Right! YIKES! GAG!
These are NOT those muffins! These are light, airy, FULL OF RICH FLAVOR, moist (Oh lands are these moist), and so yummy you'll want to grab the basket and the honey bear and go find your favorite hiding place! All they need is a little butter and honey. Wham! Bam! Thank You Bran! (I couldn't resist…pathetic word… play I know! Insert eye roll!)
How To Make 7 Week Bran Muffins
First step … find a very large bowl or container with a lid. (Remember you can store these so you want a bowl with a lid!)
Carefully pour boiling hot water over bran flakes in a large bowl with a lid. Let this set till cool or, easy to the touch. Long enough for the bran flakes to soften and so you don't cook the 4 eggs you'll be adding in.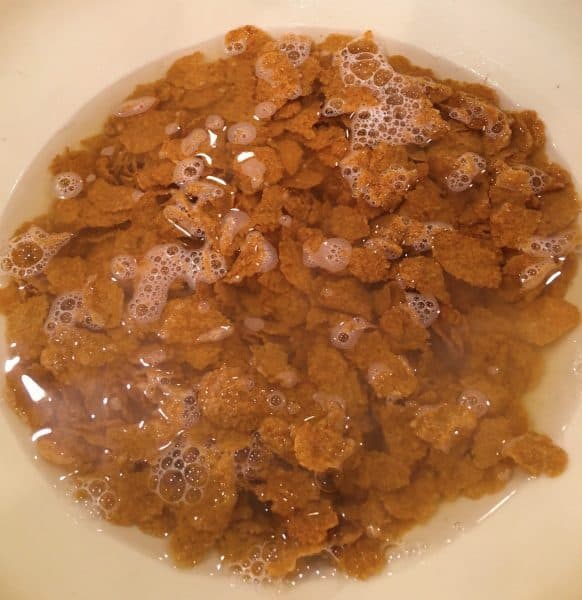 Next add in the shortening.
TIP:I like to use a wire whisk to do this part. The shortening breaks down quickly.
This looks slightly disgusting, but hang in there with me folks. The hot water is going to melt the shortening and you'll have a beautiful dough soon enough. (Is this where I should remind y'all that you wanted step by step photo's…lol)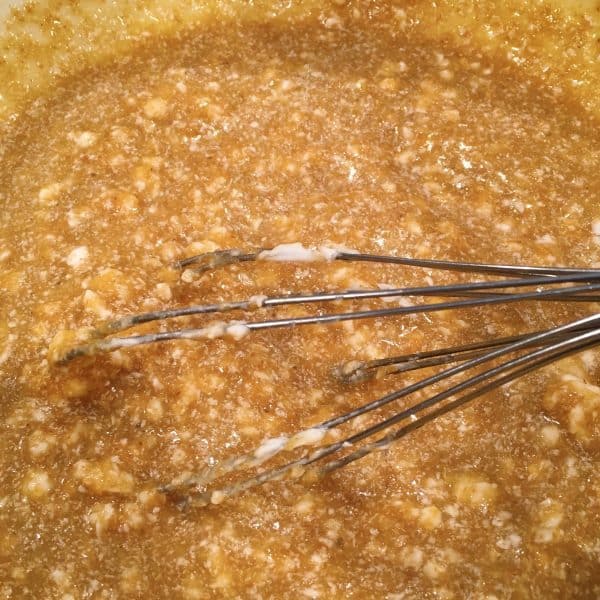 Skipping right along….Pour in one glorious quart of buttermilk! Say "Hello Moist Bran Muffins"! Next, add in the dry ingredients and the eggs.
TIP: You can use honey in place of the sugar for this recipe. I generally use sugar because honey is so costly right now. Just know you can use honey if you prefer. I realize the shortening and sugar remove these from the "Ultra Healthy" status category but, all that bran helps balance it out a little.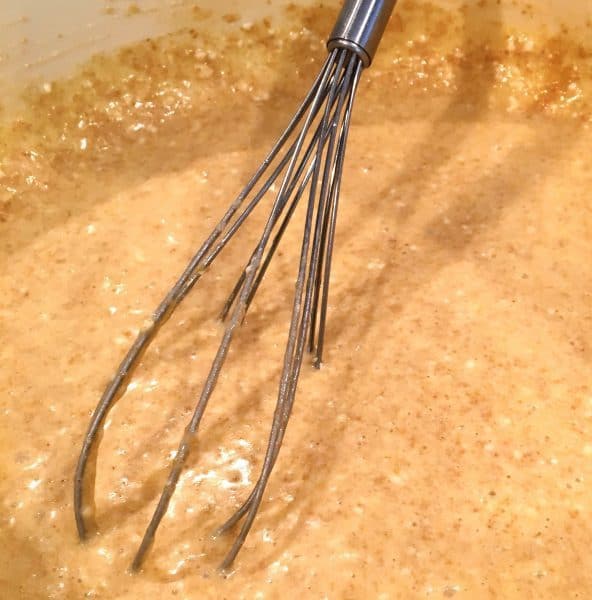 Adding Dry Ingredients
It's looking better right? You'll notice there are still some small shortening lumps. That's a good thing! Say "Air pockets" with me! As the muffins cook and those little lumps melt they create air pockets which make for a nice, light, fluffy muffin! Same principal as with pancakes or biscuits.
Time to add enough fiber for a small team of elephants! In all seriousness…this is what makes these muffins SO wonderful! You could NEVER get your kids to sit down and eat a bowl of bran buds!
No matter how good they are for them. But, throw them in these muffins and they magically disappear and they'll never know! Score TEAM MOM!!! These are going to be the BEST Bran Muffins you have EVER had! We ROCK!!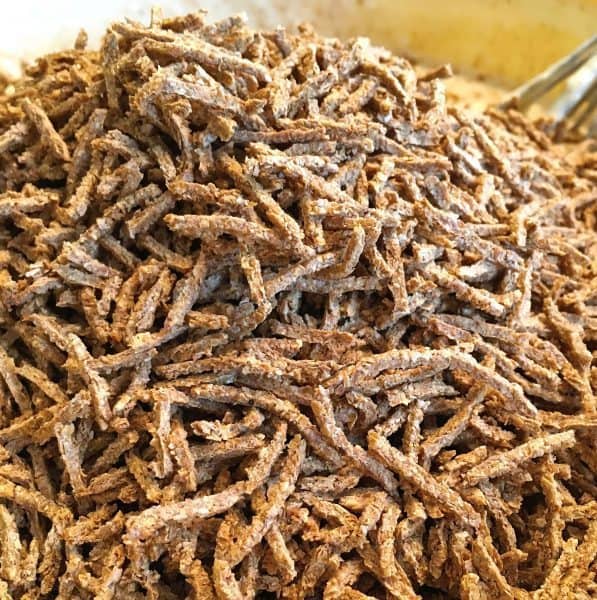 Blend all the ingredients together. Cover the dough and place it in your refrigerator for a couple of hours.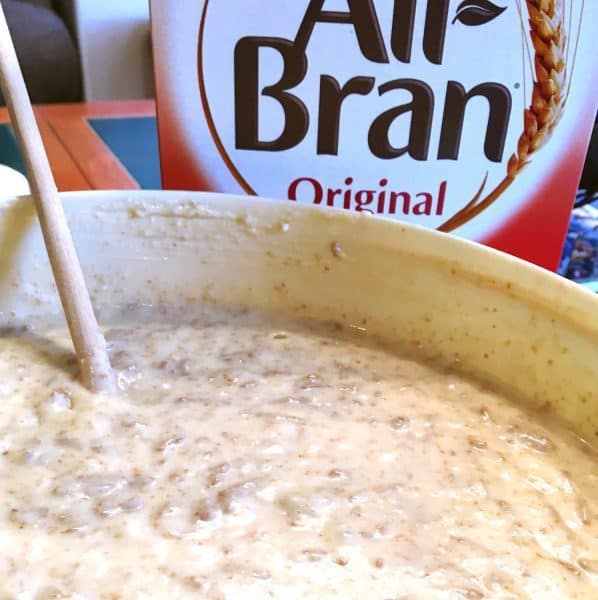 When you remove the covered bowl from the refrigerator the dough will look like the photo below. The bran buds or "All-Bran" have soaked up the liquids and expanded. You now have a nice thick dough ready to bake off.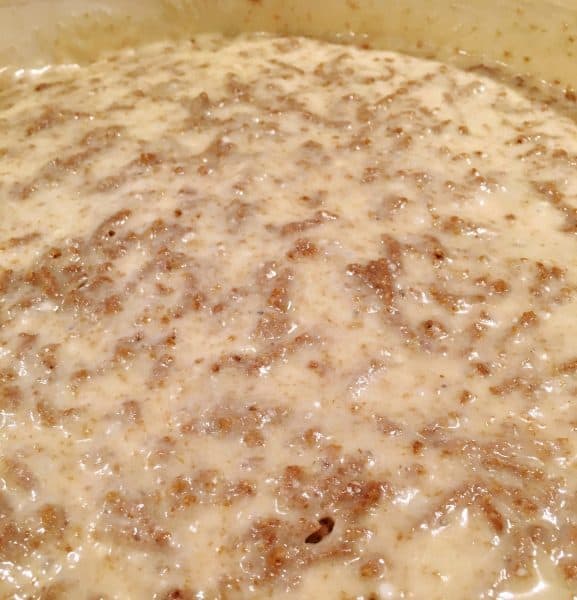 Baking Bran Muffins
Spray a 12 cup muffin tin with non-stick cooking spray.
Using a cookie dough scoop or a large spoon, place a HUGE scoop full in each muffin tin cup. My Muffin Tins are a little worse for the wear but, I love them. To me they represent a whole lot of loving-cooking that has gone on here at my nest for my little birdies.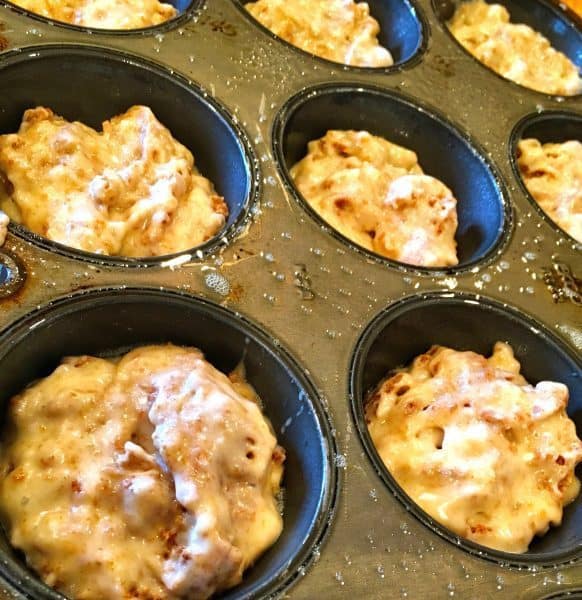 Place in the center rack and bake at 350 degree's until they have risen and are golden brown. About 20-25 minutes. When you touch the center they should spring back, just like a cupcake, when done.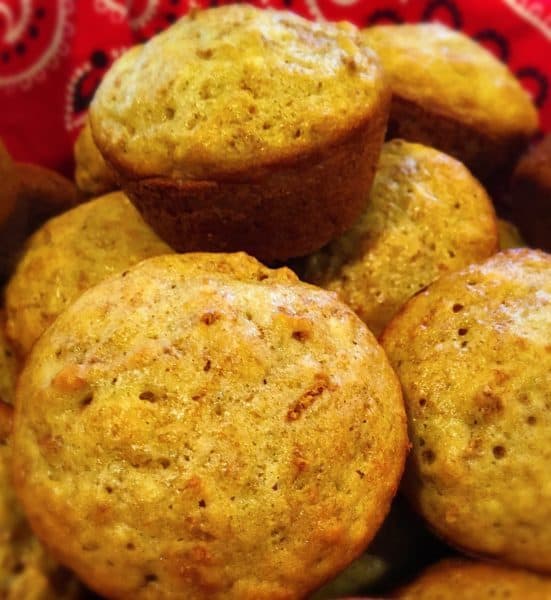 Let cool for a few minutes. Remove from the muffin tin using a knife, and place in a bread basket. Serve warm with butter and honey.
Serving and Storing Muffins
This muffin dough can be stored up to 7 weeks in your refrigerator in an air tight container, and baked when needed. They are truly superb! My kids, grand baby, and even Mars LOVE these muffins. I have never served these muffins where the dinner guest didn't rave about them and ask for seconds!
They go great with Chicken Rice Casserole or Grilled Chicken Cordon Bleu! Work for breakfast or for dinner and are a great side bread to go with a big healthy salad! You can even bake up a batch before school and feel good about letting your kids have one as they are running out the door!
Remember those "air pockets" we talked about earlier! See them all? That is just one of the things that makes these muffins so fluffy and melt-in-your-mouth good.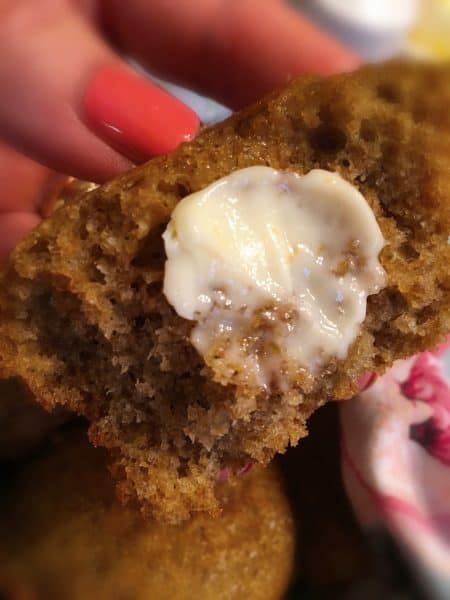 I really hope you'll give this recipe a try and that you'll want to add it as a staple to your family recipe list.
It's so handy when you're preparing a meal mid-week and you want a nice muffin to go with your dinner. Just pop open the refrigerator and bake off a dozen of these in a matter of minutes! Plus it just feels good knowing you've made your family something full of fiber that is yummy!
The free printable is below. Hope you come back this week and check out some of the other fun things I have planned for ya here at my "Nest". (Is it nap time yet? I think so…lol) Have a Fantastic Monday Friends!
Here are some of my other favorite Muffin and Quick Bread Recipes!
Happy Nesting Friends!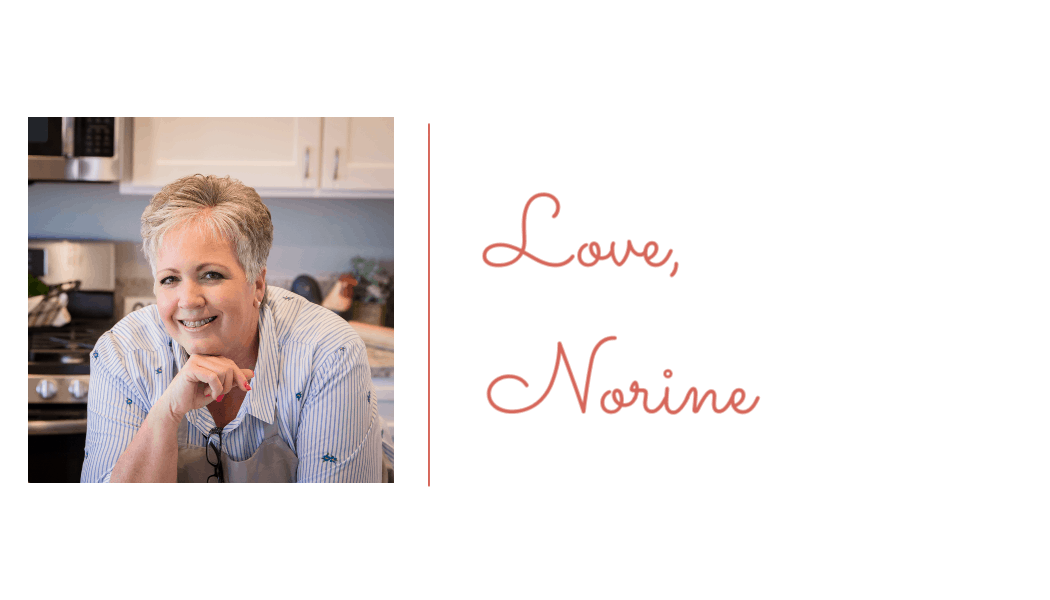 Yield: 48 muffins
Seven Week Bran Muffins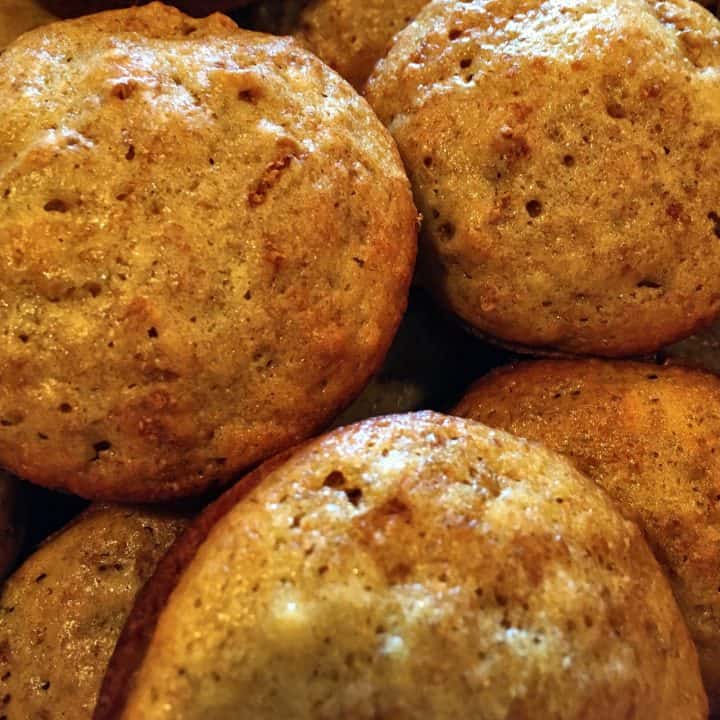 A light airy and moist bran muffin that never fails to receive rave reviews! Can be made for breakfast or dinner. As is or you can add in fruit and nuts. This is a superb bran muffin that even your littles will loves!
Ingredients
2 cups boiling water
2 cups 40% bran flakes
1 cup shortening
4 eggs
1 quart buttermilk
5 cups flour
5 teaspoons baking soda
1 teaspoon salt
2 1/2 cups sugar or honey
4 cups bran buds or "All-Bran"
Instructions
In a large bowl combine and cool (till easy to touch) the 2 cups boiling water with the 2 cups of 40% bran flakes
Add in 1 cup soft shortening and 4 eggs. Beat well with wire whisk.
Stir in one quart of buttermilk.
Add in flour, baking soda, salt, and sugar or honey. Stir just enough to combine.
Add in 4 cups of bran buds or all-bran. Stir until all ingredients are combined but, do not over stir.
Store in an air tight container in refrigerator till ready to bake (at least 2 hours)
Bake as desired amount is needed.
Bake in a 350 degree oven for 20-25 minutes until done.
You can add chopped dates, grated apples, raisins, nuts or other fruits just before baking.
Notes
This dough can be stored for up to 7 weeks in an air tight container in your refrigerator and used as needed.
Recommended Products
As an Amazon Associate and member of other affiliate programs, I earn from qualifying purchases.
Nutrition Information:
Yield:
48
Serving Size:
1 muffin
Amount Per Serving:
Calories:

155
Total Fat:

5g
Saturated Fat:

2g
Trans Fat:

0g
Unsaturated Fat:

3g
Cholesterol:

19mg
Sodium:

251mg
Carbohydrates:

26g
Fiber:

2g
Sugar:

13g
Protein:

3g