Blueberry Lemon Soda Bread Muffins are an enthusiastic nod to traditional Irish Soda Bread. They're a subtly sweet, moist, and light breakfast muffin with a tender crumb. Loaded with blueberries and lemon zest, topped with a fresh lemon glaze. Yes! They are as delicious as they look!
On St. Patrick's Day I decided to try to make Irish Soda Bread. I'd never made it before, but I love unleavened breads for a variety of reasons.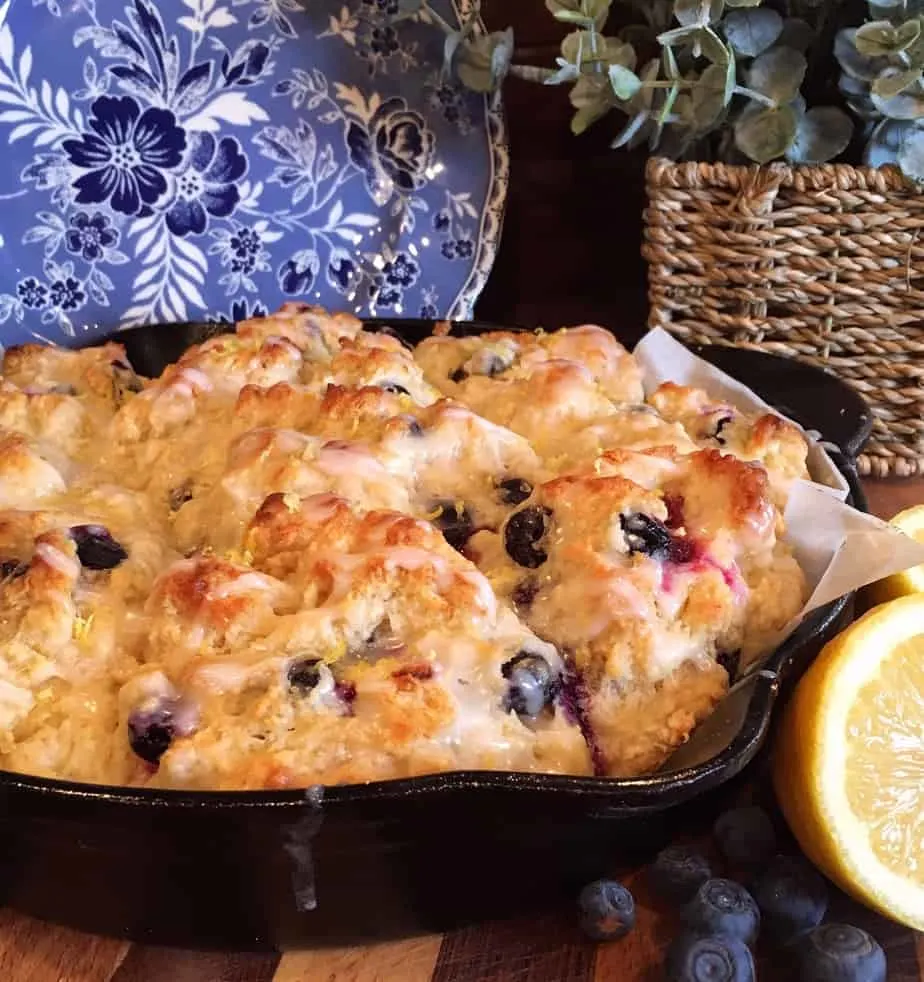 Mainly because they are "quick breads". If made correctly they are moist with the perfect crumb. Maybe it's the English blood running through my veins, but I'll take a scone, biscuit, or flat bread any day of the week! (Who am I kidding! It's all about the carbs! I truly weep for the Gluten free generation!)
Blueberry Lemon Soda Bread Muffins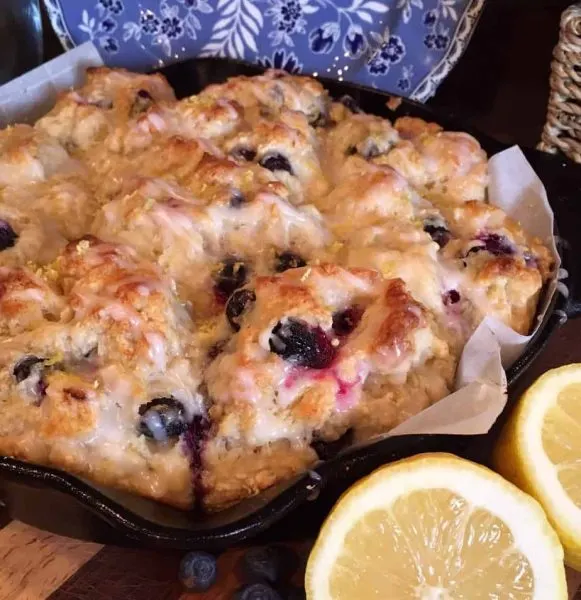 Any who…back to my Irish Soda bread!
It turned out beautifully and my family absolutely LOVED it. They loved it more than my biscuits! I get it too… it's a little more dense and moist than a biscuit!
As I sat there that day eating my slice of Irish Soda bread I got to thinking… (Okay fine! I was dreaming of food while eating food! It's what I do! I'm sure there's a support group I should be a part of!)…"What if I took this same recipe and made it into a breakfast muffin? A muffin loaded with blueberries and lemon? How fantastic would that be!!!"
So I did! And they are truly spectacular! (If I do say so myself!) Add some fresh Microwave Lemon Curd and… "Stand back Martha"…there's a new girl in town! (Yep I just threw it down!)
How To Make Blueberry Lemon Soda Bread Muffins
Preheat oven to 400°.
In a medium size bowl add 3 cups of flour and 1 cup of cake flour. Add 3 Tablespoons sugar, 1 1/2 teaspoon baking soda, 1 1/2 teaspoon cream of tartar, 1 1/2 teaspoon salt.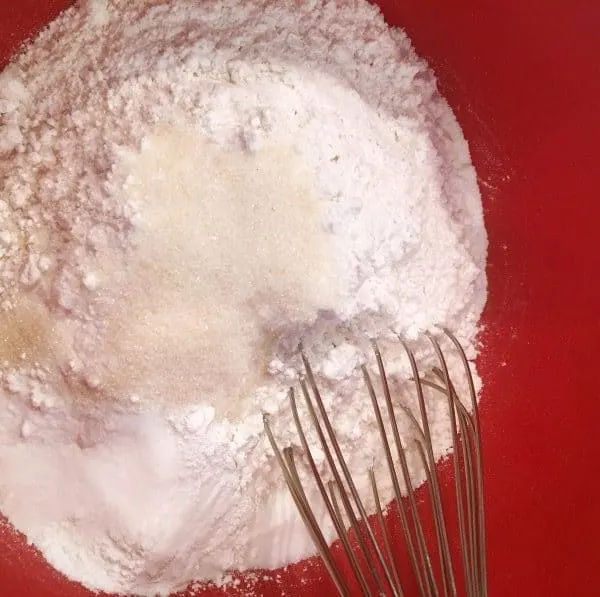 Using a wire whisk, blend dry ingredients together.
TIP: Doing this before adding the wet ingredients helps to distribute all the ingredients equally.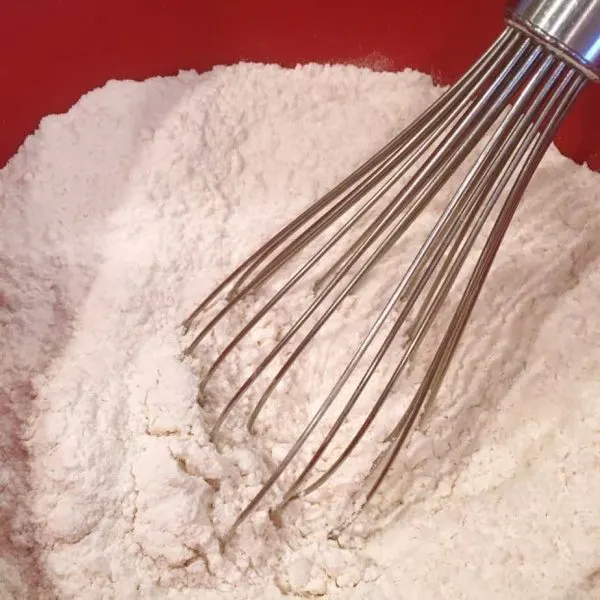 Cut up 2 Tablespoons cold unsalted butter and add to dry ingredients. Unlike biscuits, soda bread uses very little butter, or fat, in its dough. Don't let that concern you It turns out perfect!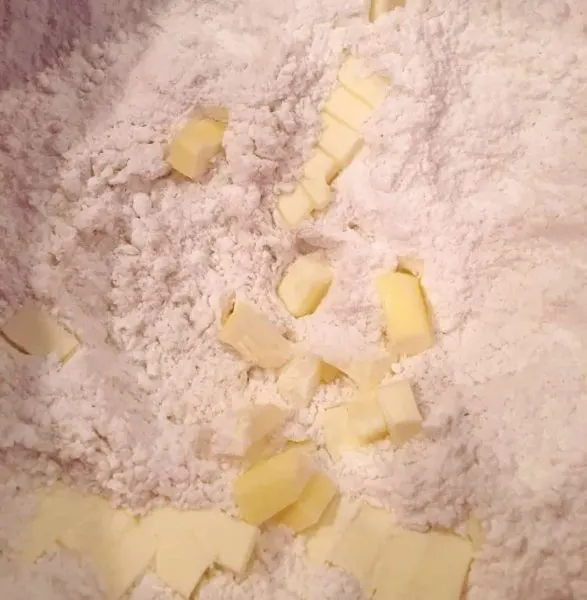 Using a pastry blender, cut the butter into the dry ingredients until a fine crumb forms. It will be so fine it will be undistinguishable. I like to play with my food…(confessions of a foodaholic)…and I love to run my hands through the mixture to make sure all the butter and flour have combined to create the perfect crumb.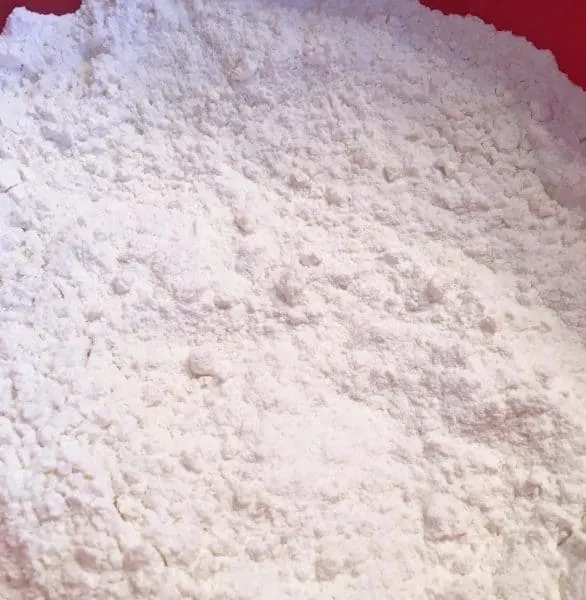 Make a deep well in the center of the flour mixture.
Add 1 pint fresh blueberries, and the zest of one lemon.
Now my blueberries were looking a little like the skin on my neck! They were menopausal blueberries! Just embrace them. I prefer to think of them as "being in their prime"!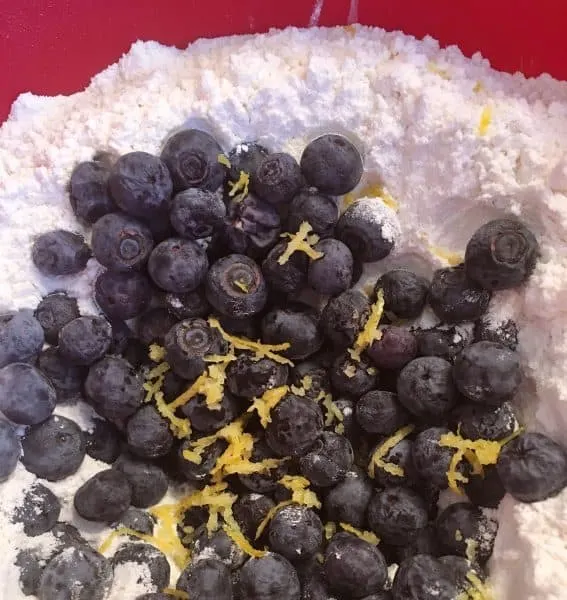 Add 1 3/4 cups plus 2 Tablespoons buttermilk. Stir carefully until a soft dough forms. DO NOT OVER STIR the dough! Two reasons. The first is mentioned below. The second…those "prime" blueberries! We don't want them bursting open and turning the dough blue! We want them to stay intact as much as possible.
TIP: The secret to successful unleavened breads is to not over handle the dough. Don't over mix, over knead, or over manipulate it. It makes the dough tough! (You'd get tough too if someone over handled you!)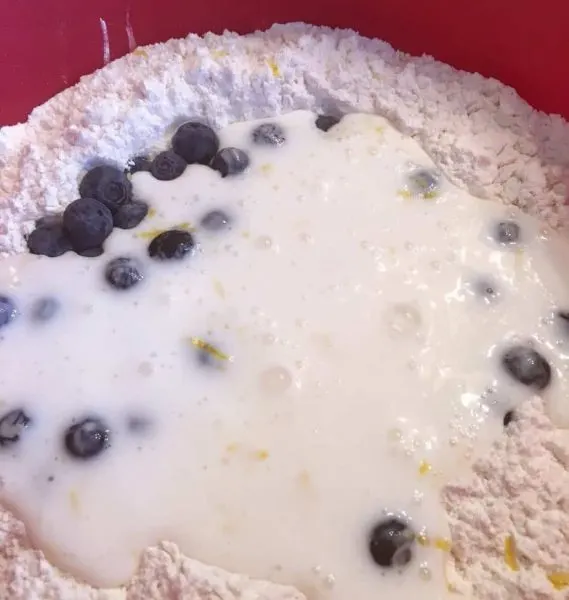 On a floured surface gather the dough together to form a big ball. You could at this point just make a big loaf of blueberry lemon bread. That's fine too. Just be sure to cut an "x" through the top and bake for 40–45 minutes. However, if you want the muffins…keep following along!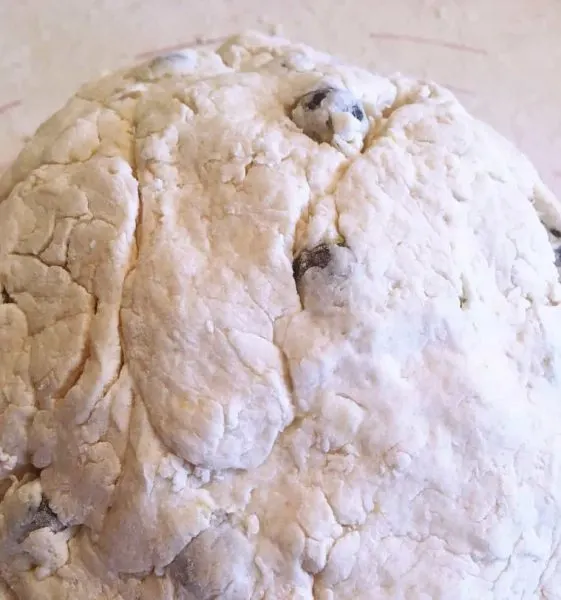 Prepare a baking sheet or 10 inch cast iron skillet by lining it with parchment paper or silicone baking sheet.
Gently tear off handfuls of dough to form "muffin" balls. Do NOT roll them. Just gently pat them into balls. They don't have to be perfect…we are going for "rustic" muffins! (I'm sure there's a thousand puns here to go along with "rustic muffins"…let's just not go there!)
Place muffin rolls on baking sheet, or in skillet. Bump them up together. Let 'em get chummy in there! Using a sharp knife cut small "x's" in the top of each muffin. This will give the muffins crispy peaks during baking.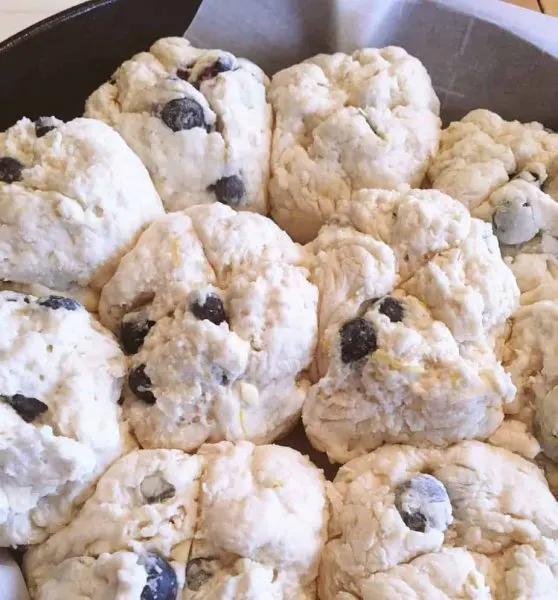 How To Cook Soda Bread Muffins?
Place in preheated 400° oven and bake for 30–35 minutes until centers are no longer "doughy" and the tops are crispy golden brown.
How do you know they are no longer "doughy"? Look down into the center where the muffins touch each other. You'll notice at once if they are still too doughy.
Remove from oven. Aren't they beautiful!!!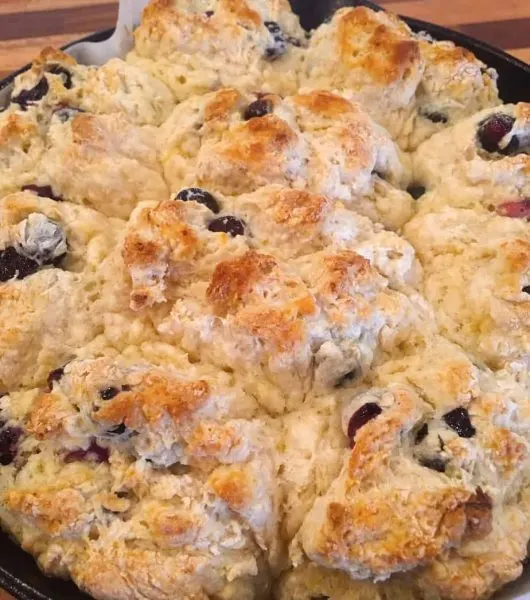 Brush tops with 1 tablespoon melted butter. Make sure to get that butter in all the nooks and crannies! (Thomas's has nothing on these beauties!)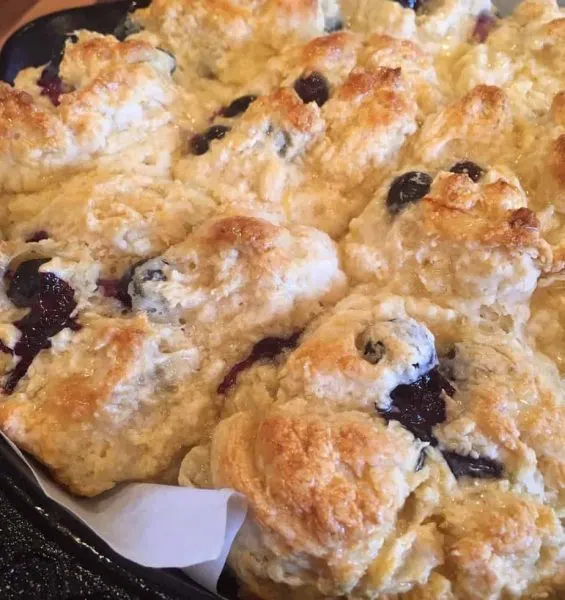 As the muffins slightly cool… prepare the lemon glaze.
In a small bowl add 1 cup of powder sugar. Stir in 1 Tablespoon fresh lemon juice.
TIP: If too thick add more lemon juice until desired consistency is reached.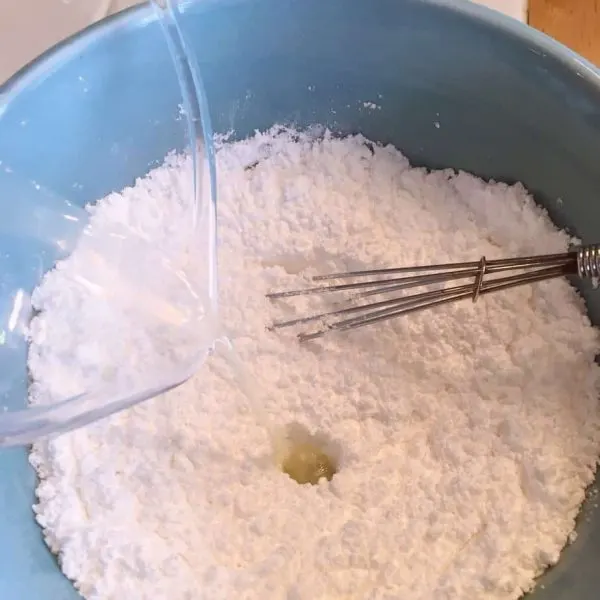 Mix to form a slightly thick smooth glaze.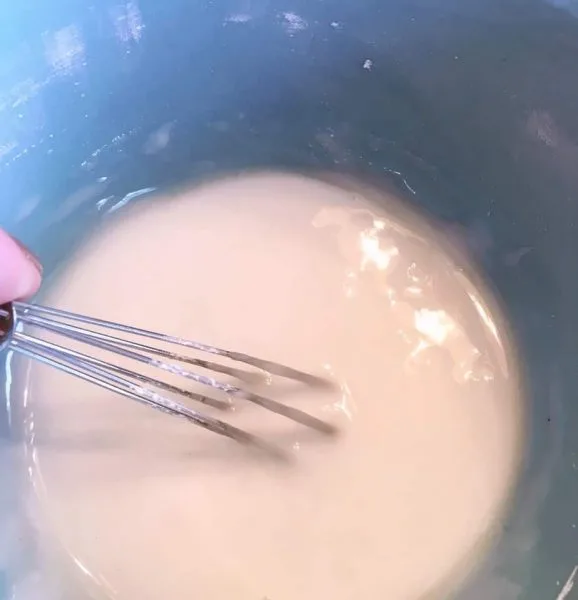 Drizzle lemon glaze over top of blueberry lemon soda bread muffins. Sprinkle with additional lemon zest.
TIP: If you like a sweeter lemon flavored muffin drizzle tops with more glaze. This glaze is finger lickin' good! A great balance between sweet and sour!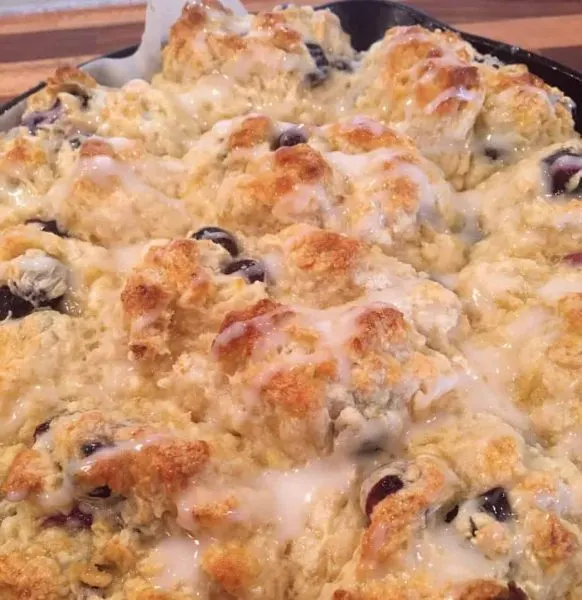 Let's get up close and personal!
Are ya drooling yet? Cause if you're not drooling I haven't done my job properly! Tender moist crumb muffins with plump warm juicy blueberries and lemon glaze!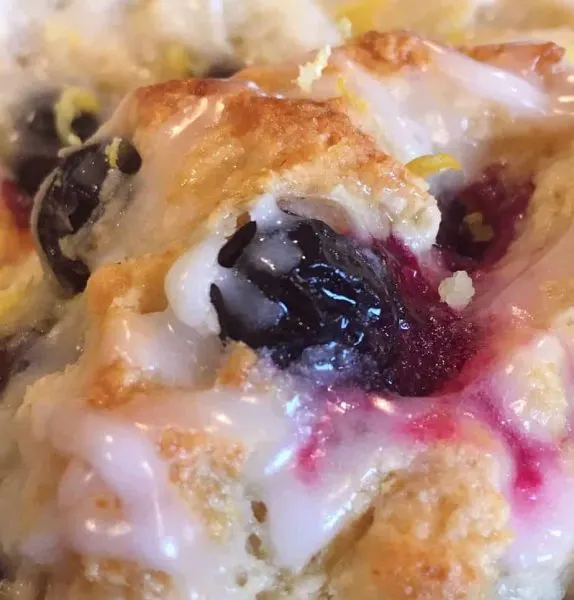 Wanna dig inside? Why not! I mean what good is a peek if you can't take a look inside the package! So moist! Each bite is loaded with blueberries and the refreshing taste of spring lemons!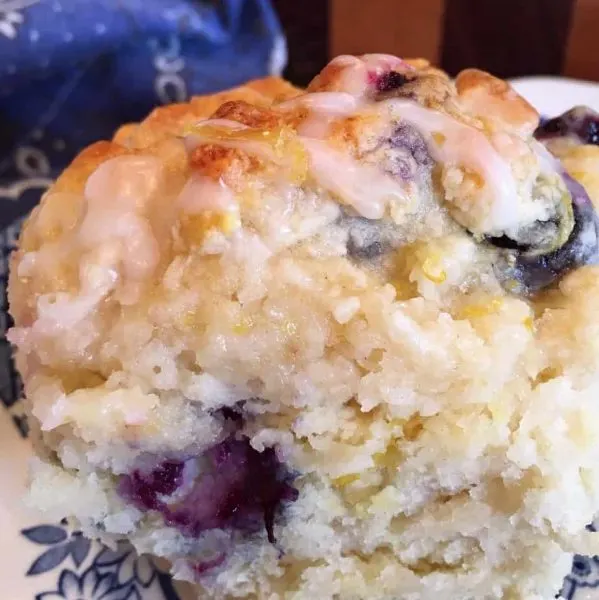 Aren't they beautiful! Just how I dreamed they'd turn out!
I love their country rustic golden tops with the blueberries peeking out all bathed in that scrumptious lemon glaze!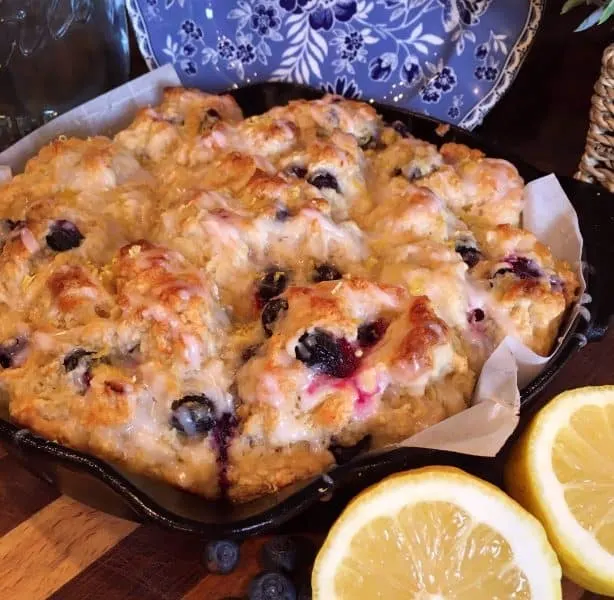 These stunning Blueberry Lemon Muffins are perfect for Easter breakfast, Spring Brunch, Mother's Day or any other spring function you may be hosting! A true showstopper!
What's better than how mouth-watering they are? They're easy to make and ready in less than an hour! SCORE!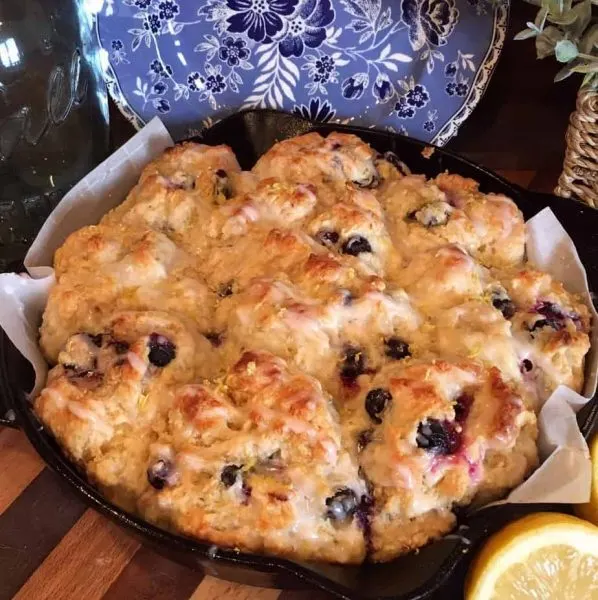 Favorite Muffin and Scone Recipes
You can grab a copy of the free printable recipe below. You can also pin it for later. Either way I hope you'll make these Blueberry Lemon Soda Bread Muffins and "Wow" the chicks at your Nest!
Happy Nesting!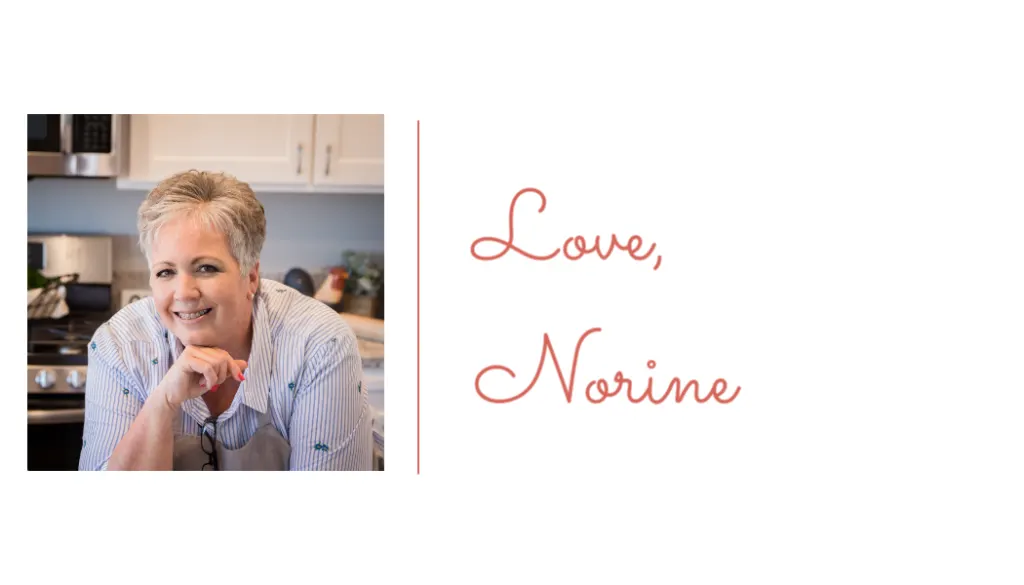 Yield: 10 muffins
Blueberry Lemon Soda Bread Muffins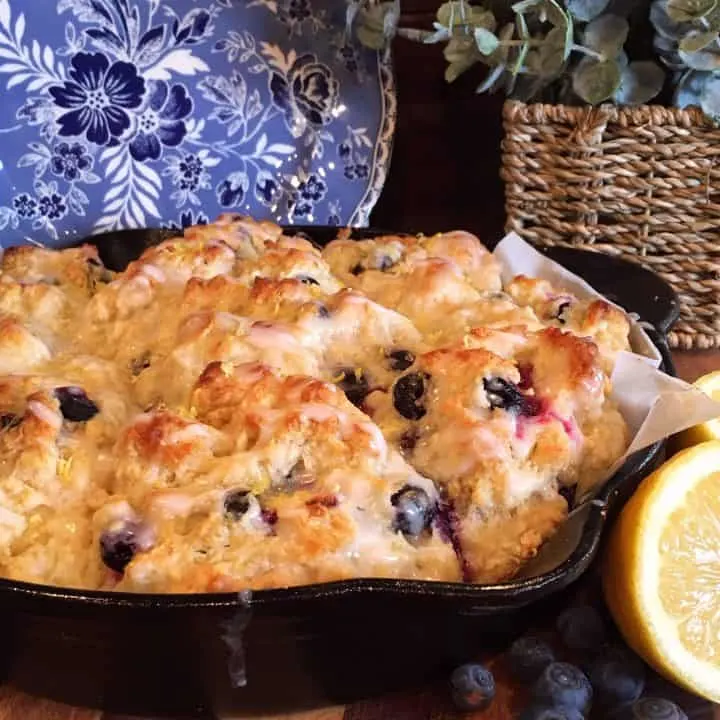 Blueberry Lemon Soda Bread Muffins are an enthusiastic nod to traditional Irish Soda Bread. They're a subtly sweet, moist, and light breakfast muffin with a tender crumb. Loaded with blueberries and lemon zest, topped with a fresh lemon glaze.
Ingredients
3 cups all-purpose flour
1 cup cake flour
3 Tablespoons sugar
1 1/2 teaspoons baking soda
1 1/2 teaspoon cream of tartar
1 1/2 teaspoon salt
2 tablespoons unsalted butter, cold, cut into pieces
1 Tablespoon melted butter
1 pint fresh blueberries
Zest of one lemon
1 3/4 cup plus 2 Tablespoons buttermilk
1 cup powder sugar
1 tablespoons fresh lemon juice
Instructions
Adjust oven rack to middle position and preheat oven to 400 degrees.
In a large bowl, whisk together the flour, cake flour, sugar, baking soda, cream of tartar, and salt. Cut 2 Tablespoons of cold butter into chunks and add to flour mixture. Using a pastry blender, or your clean hands, work the butter into the dry ingredients until it is completely incorporated creating a super fine crumb.
Make a well in the center of the dry ingredients. Add 1 pint of fresh blueberries, zest of lemon, and buttermilk. Use a spoon to work the ingredients together until a dough forms.
Turn out onto a lightly floured surface and pat together to form a 6 inch round. Grab handfuls of the dough and pat into individual sized balls. Place dough balls onto parchment line cast iron skillet or baking sheet. Bump dough balls up next to each other. Using a sharp knife cut a small "x" into to the top of each muffin ball.
Bake for 30-35 minutes or until center is no longer doughy and tops are golden brown. Remove from oven and brush with 1 Tablespoon of melted butter. Cool for a few minutes.
While bread is cooling, in a small bowl mix together 1 cup of powder sugar and 1 Tablespoon of fresh squeezed lemon juice. Mix until smooth glaze forms. Drizzle over the top of the blueberry muffins and sprinkle with extra lemon zest.
Recommended Products
As an Amazon Associate and member of other affiliate programs, I earn from qualifying purchases.
Nutrition Information:
Yield:
10
Serving Size:
1 muffins
Amount Per Serving:
Calories:

336
Total Fat:

4g
Saturated Fat:

2g
Trans Fat:

0g
Unsaturated Fat:

2g
Cholesterol:

11mg
Sodium:

559mg
Carbohydrates:

69g
Fiber:

2g
Sugar:

27g
Protein:

6g
Norine's Nest in no way provides any warranty, express or implied, towards the content of recipes in this website. It is the reader's responsibility to determine the value and quality of any recipe or instructions provided for food preparation and to determine the nutritional value, if any, and safety of the preparation instructions.