A wonderful Slow Cooker Chicken and Gravy dinner that will remind you of Thanksgiving dinner when served over mashed potatoes and served with a side of instant stuffing.
Today's I'm sharing a recipe from Sarah over at The Magical Slow Cooker. If you haven't made this recipe yet…you need to!

I've had my eye on this Slow Cooker Chicken and Gravy for a little while and would drool every time I saw it. I knew it would be delicious because…it's Sarah! Seriously everything she makes is Ahhhhh-mazing!!!
What drew me to this recipe? Umm, it's like a mini Thanksgiving feast without ALL the work! (Hello? I may not be the sharpest tool in the tool shed…but I'm not the dullest either! Lol)
If I can get all the comfort and flavor of Thanksgiving and not have a nervous breakdown in the kitchen or heat stroke…or have to wash a million dishes…then I'm in!!!
This recipe is so yummy and so easy…Sooooo…let me share this delicious recipe with you.
In a medium size bowl, mix together 2 packets of dry chicken gravy mix (0.87 ounce packets), 1 can of cream of chicken soup, 1 and 3/4 cup of water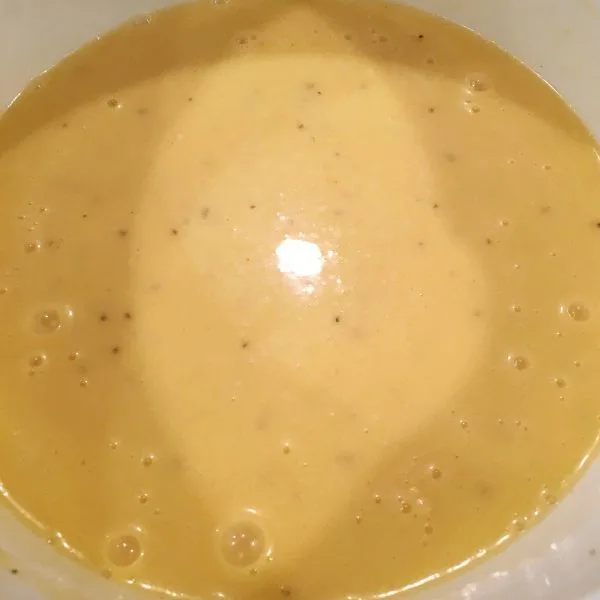 This next step is REALLY tricky! It takes massive culinary skill. I'm going to share with you how I did master this part of the process.
The recipe calls for 1/8 teaspoon of black pepper. When it comes to 1/8 of a teaspoon, I don't even mess with measuring spoons. (I'm just THAT good) Nope… I just figure a few good shakes of the pepper shaker will about cover it.
Y'all know how I love my coarse black pepper from Costco. I grabbed that giant shaker, and with my immeasurable "chef like" talent…. opened the wrong side of the cap and gave two healthy shakes…. Yep! It takes REAL talent as a cook to screw up a recipe like this! (Aren't y'all glad you follow me for my cooking wisdom…you're rethinking that decision right about now…aren't ya?)
I've decided that rather than writing a cook book I'm going to write "How to open a spice container for Dummies"! I have a feeling it will be a huge success… and I'll be writing what I know!
Thankfully I was able to scrape off all that "pepper" since, as my daughter put it…it was on top of all that "squishy" condensed soup! It's a good thing, or this recipe was getting a SERIOUS name change!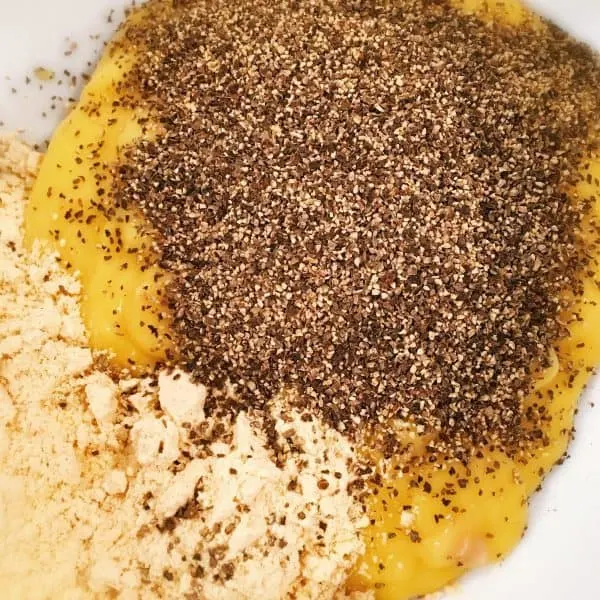 Once you have toned down the pepper… mix all those ingredients together to from a thick gravy.
Place your boneless skinless chicken breast in your slow cooker.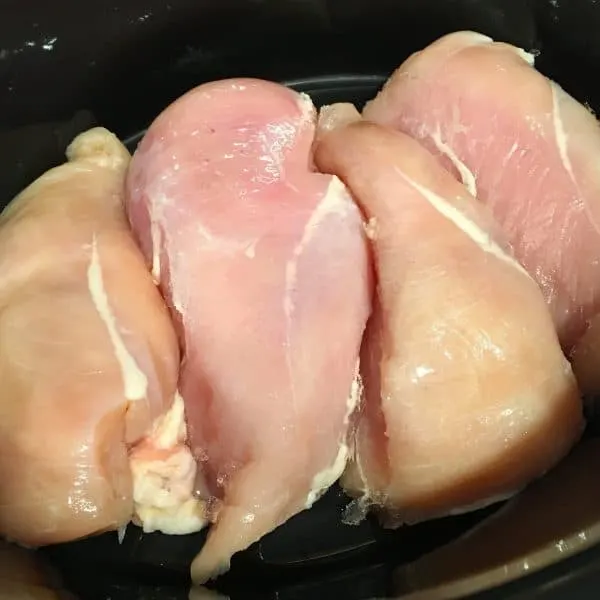 Cover your chicken with the gravy mixture. Cover and bake on low for 8 – 10 hours. That's it! Easy right? This is a recipe even the youngest chick at your Nest can make! This is a GREAT college student recipe!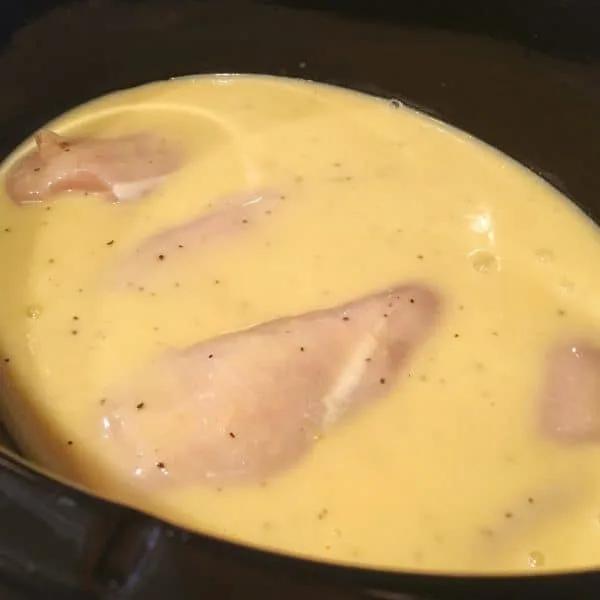 Once the chicken is cooked you can serve it as is, or do like I did, and shred it a bit with your potato masher or two forks.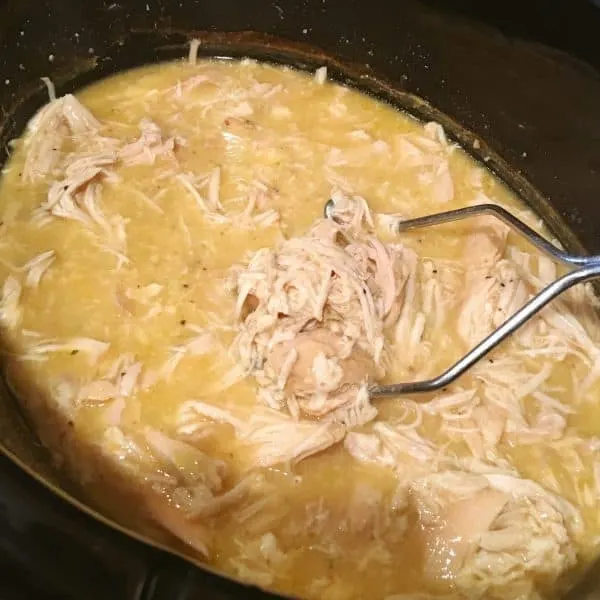 I decided to follow Sarah's lead and serve this with mashed potatoes on top of a slice of white bread covered with all that creamy luscious chicken and gravy.
I wasn't too sure about mashed potatoes on top of bread. Seemed a little strange to me. Boy was I wrong! This is AMAZING with mashed potatoes, on top of bread, smothered in this amazing chicken and gravy!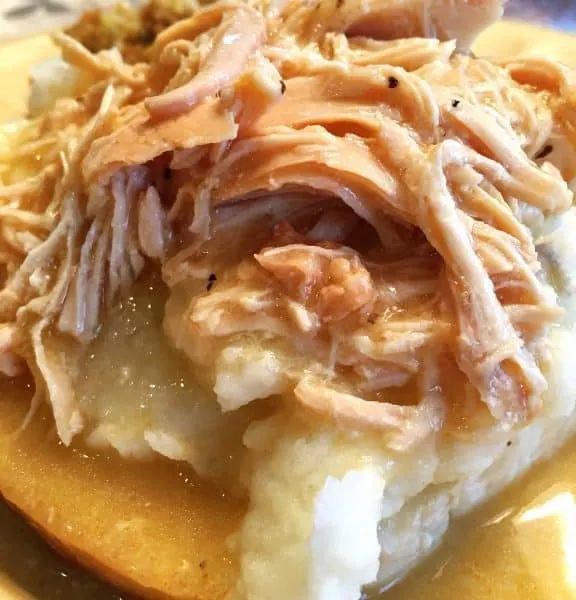 This reminded me of a hot open-faced sandwich. Something that grandma's all overused to make. Whatever you like to call it…we can all agree on one thing at this Nest…it's delicious!!! 110% PURE comfort food!
I served ours with prepared instant stuffing mix and corn. The gravy that is made when this chicken is cooking is jammed packed full of flavor and is so rich and creamy! A carb lovers paradise.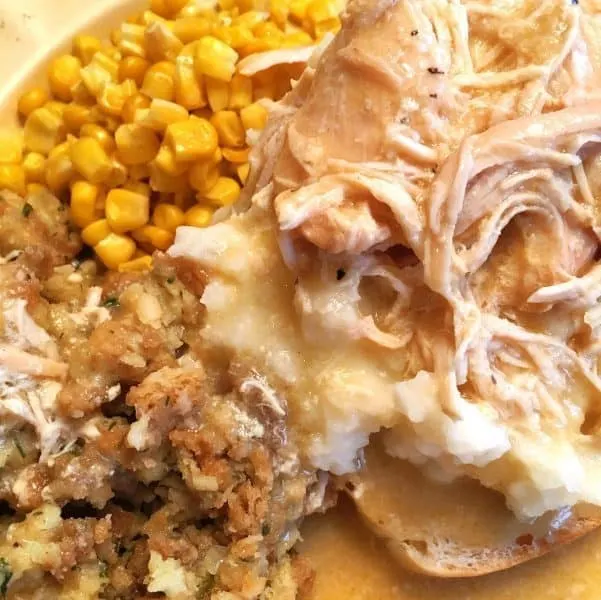 I had intentions of adding a wonderful big tossed garden salad, but the troops vetoed it and begged to dig in. Truly an amazing recipe.
I'm thinking you could even make a layered casserole out of this with stuffing, corn, potatoes and then all that chicken and gravy goodness on top! However, you choose to serve it, it will be outstanding.
If you are cooking impaired… this is a recipe for you. As I mentioned earlier… This is even a great recipe for the young cooks at your Nest.
With five simple ingredients, and the crock pot doing the cooking…in no time you have an amazing family dinner. One the whole family will love!
Thanks, Sarah. You can see her version of this recipe by going to The Magical Slow Cooker or clicking HERE! Be careful though…her site is loaded with all kinds of amazing yumminess! You may want to hang out there for a while!
Family Favorite Slow Cooker Recipes
The printable recipe is below and remember to follow me on Pinterest, Instagram, and Twitter for more delicious recipes and fun!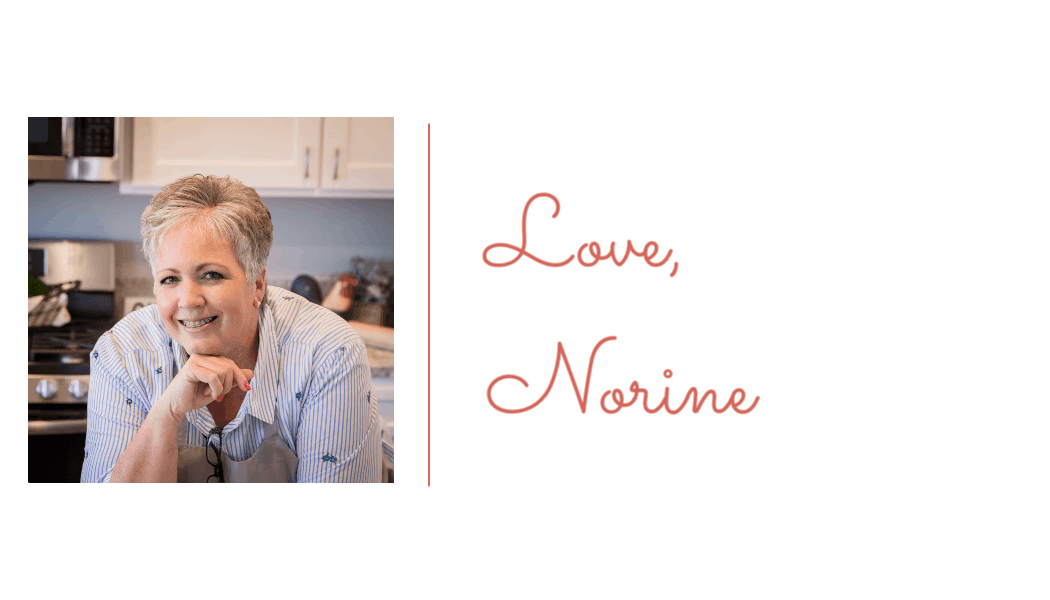 Yield: 6-8 servings
Slow Cooker Chicken and Gravy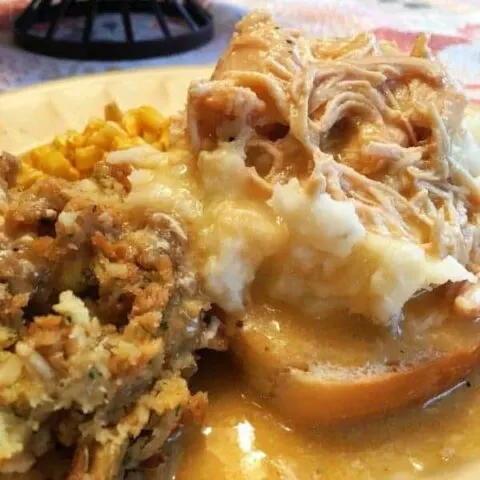 A wonderful Chicken and Gravy dinner that will remind you of Thanksgiving dinner when served over mashed potatoes and served with a side of instant stuffing.
Total Time
8 hours
5 minutes
Ingredients
3-4 boneless skinless chicken breasts
2 packets dry chicken gravy mix (0.87 ounce packets)
1 can cream of chicken soup
1 and 3/4 cups of water
1/8 teaspoon black pepper
Instructions
Put the gravy packets, cream of chicken soup, water, and pepper in a medium bowl and whisk until the gravy is as smooth as you can get it.
Place the chicken breast into the slow cooker
Pour the gravy mixture over your chicken breast.
Cook on low for 8 to 10 hours.
Serve over mashed potatoes, rice, or noodles.
Recommended Products
As an Amazon Associate and member of other affiliate programs, I earn from qualifying purchases.
Nutrition Information:
Yield:
8 serving
Serving Size:
1 cup
Amount Per Serving:
Calories:

140
Total Fat:

5g
Saturated Fat:

1g
Trans Fat:

0g
Unsaturated Fat:

3g
Cholesterol:

55mg
Sodium:

368mg
Carbohydrates:

4g
Fiber:

0g
Sugar:

0g
Protein:

20g