All the BEST Recipes from my Nest for your Labor Day Celebration! From delicious grilled main courses to the yummiest sides and salads, all the way through to amazing delicious desserts! There's bound to be one or five dishes your guests will devour!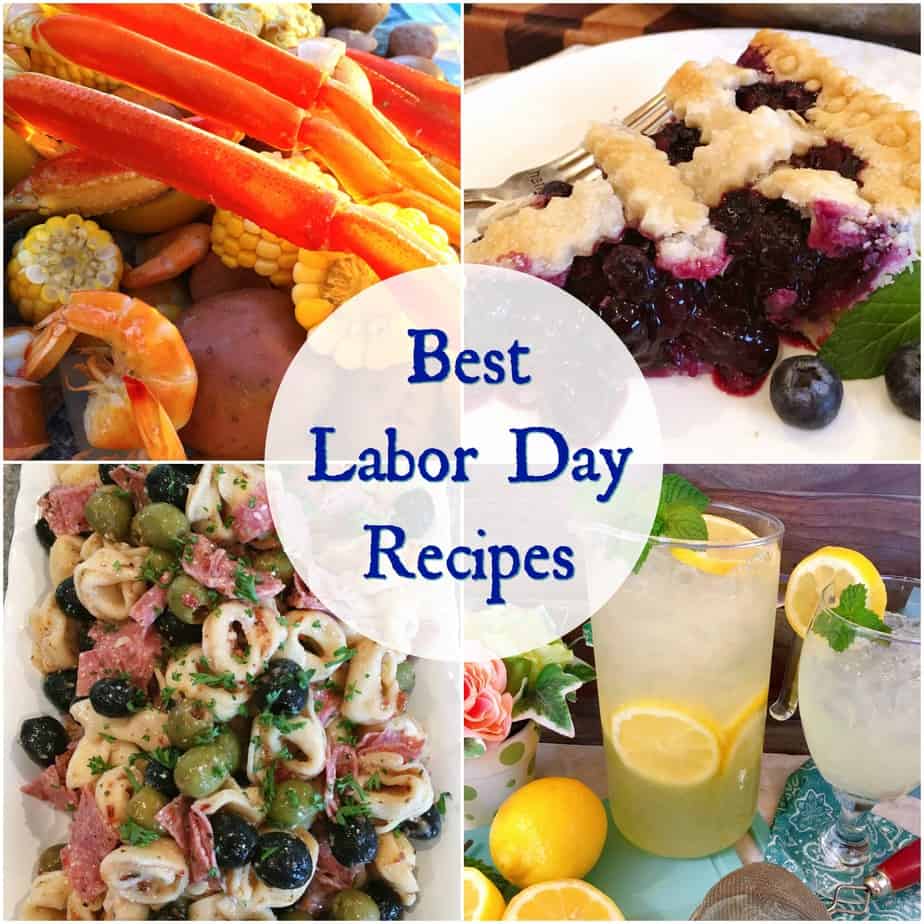 I can't believe that summer is almost over! Memorial day heralds the beginning of Summer, and Labor Day the end! I know the calendar tells us otherwise…but we all know those two holidays kick it all off and end it. I'm not sure I'm ready for it to end…on the other hand…Fall is right around the corner.
At this Nest we celebrate Labor Day with our traditional Seafood Boil. There are a lot of great Grilling recipes in this collection of Summer favorites! Any of these recipes would be fantastic this upcoming Holiday weekend!
Best Labor Day Recipes
All the best grilling, side dish, and dessert recipes for your Labor Day Celebration.
I hope you have a wonderful Labor Day surrounded by Family, Friends, and all those you love! Relax, have Fun, and enjoy some good eats!
Other Fantastic Patriotic Recipes
Happy Nesting and Happy Labor Day!