Fresh sliced and seeded Jalapeno Peppers stuffed with cream cheese and wrapped in bacon cooked to a crisp create these delicious stuffed Jalapeno Peppers!
So this coming Sunday is America's biggest sporting holiday. A little thing we like to call… Super Bowl Sunday!
*As an Amazon Associate I earn from qualifying purchases. This post may contain affiliate links, which means that I may make a commission from any purchases at no additional cost to you. Thank you for your support!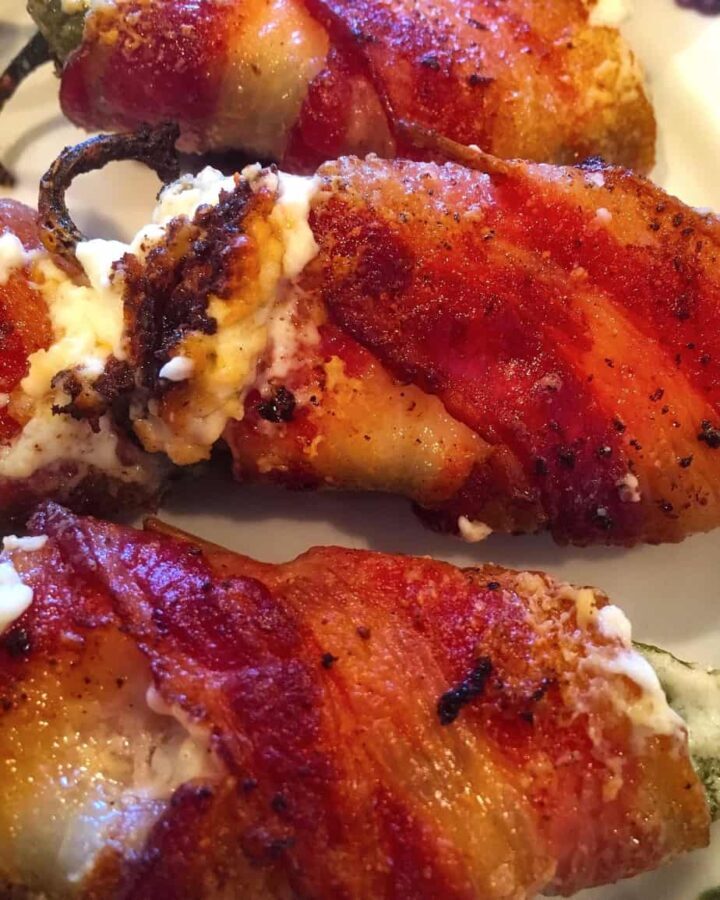 We pretend it's all about the game, the team, the players, the sport…sure it is! (I'm also the next swimsuit model for the Sports Illustrated! PLEASE…Do not visualize that!) It's really about the food and the commercials! And, if we are brutally honest…it's really ALL about the food!
What other Holiday allows you to eat fried wings, pizza, sliders, burgers, hot dogs, french fries, dips, chips, more dip, more chips, popcorn… all washed down with cases of…well at this Nest…soda!
I have lots of wonderful yummy recipes here on the blog that would be great for Super Bowl Sunday. However, I'm missing one! Jalapeno Poppers! (Confession time! I'm going to have no secrets left thanks to this blog…ugh!)
At least twice a month I hit up the deli at Wal-Mart and buy 3 jalapeno poppers! Yep…I sure do! I need something to sooth my soul after 2 hours of grocery shopping! (I secretly eat them in the car on the way home while slurping down a Dr. Pepper! Ahhhh…gotta love guilty pleasures!)
How To Make Stuffed Jalapeno Peppers
The beauty of this recipe… Only 3 ingredients! Three little ingredients to make one amazing appetizer! Fresh jalapeno peppers, a tub of softened cream cheese, and 8 slices of bacon.
Cut the jalapeno peppers in half lengthwise. Using a table spoon clean out the seeds. (Seeds equal heat!) Fill each pepper half with cream cheese.
Wrap each slice of bacon around the cream cheese filled jalapeno peppers. Use a toothpick to hold the bacon in place.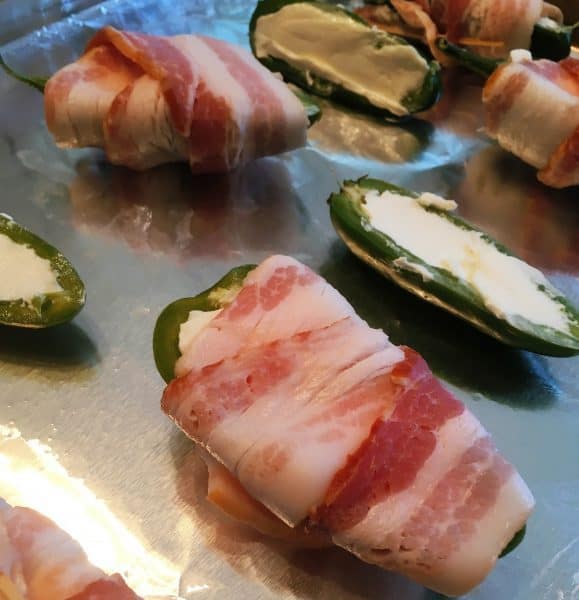 Line a baking sheet with aluminum foil. Place bacon wrapped peppers on foil cream cheese side up. Place in a preheated 350 degree oven.
Bake till the bacon is semi cooked. (If you have smoke alarms in your kitchen…I apologize in advance! God Speed!)
TIP: On Pinterest the recipe calls for you to place the peppers directly on the grill. I don't know about you…but I'm not a fan of blackened bacon and 3 alarm fires. It's a little quirk of mine! Mars isn't a fan of dodging the flames either. So I pre-cook mine in the oven first, and then Mars finishes them off on the grill.
It's the perfect solution. It allows most of the bacon grease to cook down and won't cause the grill to become an exercise in fire fighter training. You still want to place them on the grill for a few minutes so the peppers get that yummy smokey flavor! It's the best!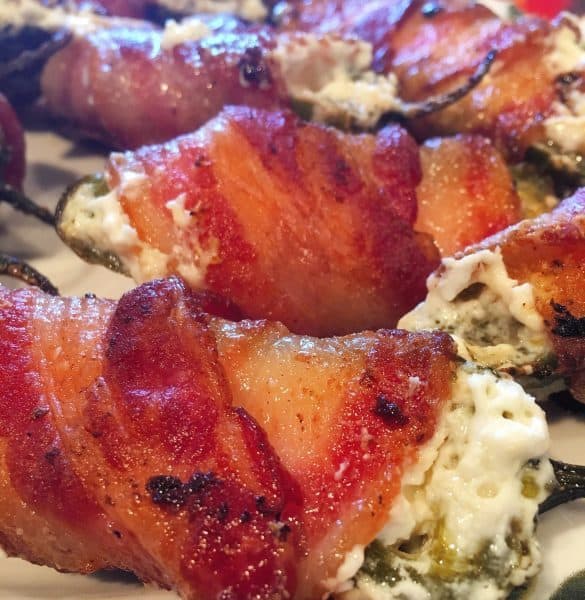 Oh… these are so good, and I'm hungry right now! Don't worry about the cream cheese oozing out. The bacon will hold the majority of it in the pepper.
After they have been on the grill you'll see that beautiful golden brown color and they will have that delicious hint of smokey flavor.
Be sure to remember to remove the toothpicks, or at least remind your guests that they are there. (Ouch!)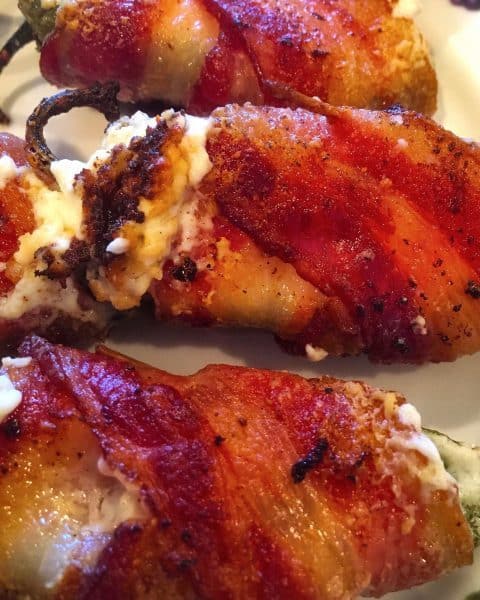 These beautifully roasted stuffed bacon wrapped peppers are so delicious! Something so small packed with so much flavor. The heat is a minimum thanks to the removal of the seeds. The peppers are tender, the bacon crisp, and the filling creamy!
They go great with wings! A nice change from their deep fried cousins and a perfect addition to any Super Bowl party! Bonus…you don't have to sneak eat them in your car!
Other Great Game Day Appetizer Recipes
Remember it's all about the Game Food! 😉
Happy Nesting! Enjoy my Friends!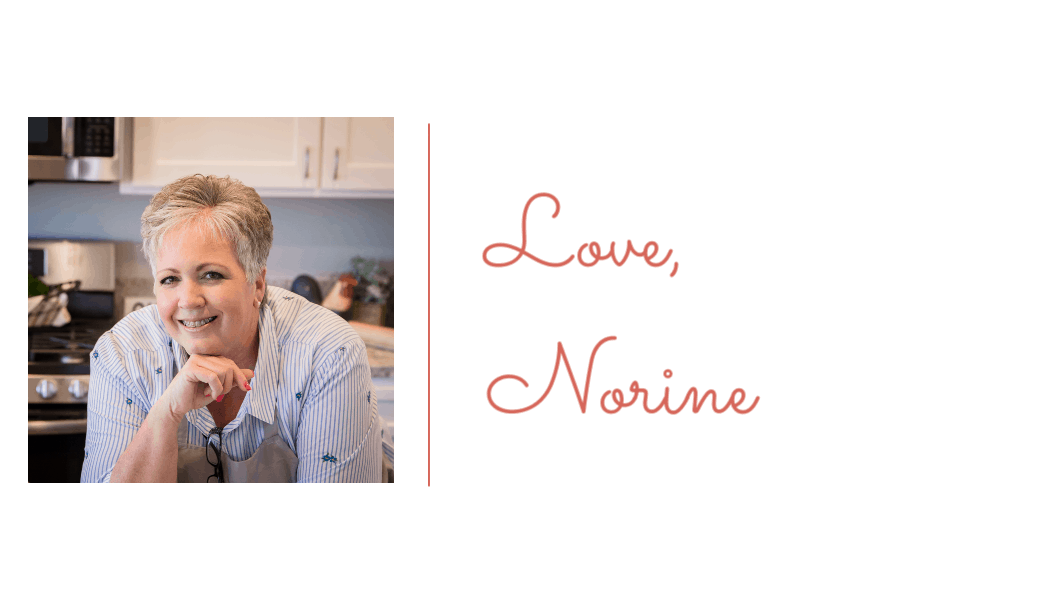 Yield: 6 servings
Stuffed Jalapeno Peppers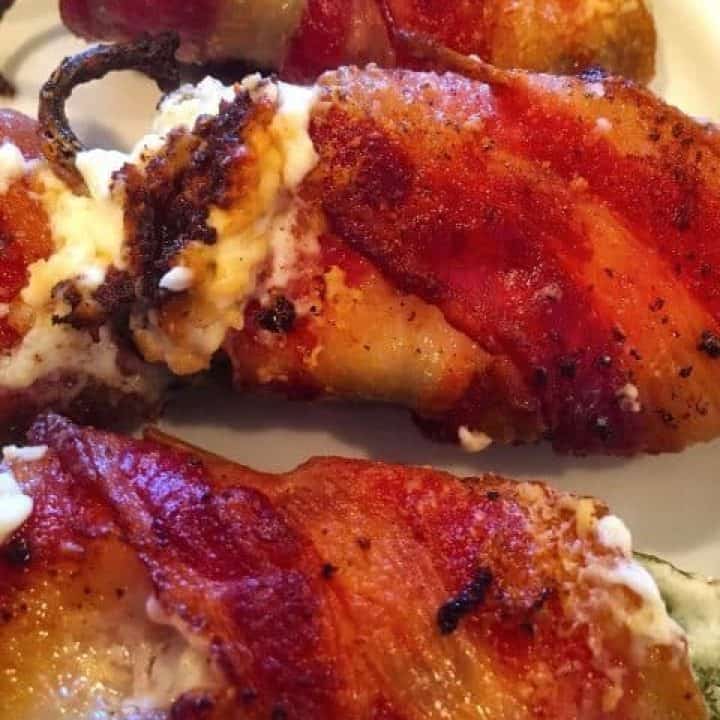 A delicious alternative to deep friend jalapeno poppers! Bacon wrapped fresh jalapeno peppers stuffed with cream cheese with a hint of smokey flavor are perfection!
Ingredients
6 whole fresh jalapeno peppers
12 slices of bacon
1/2 cup of soft cream cheese
Instructions
Cut fresh jalapeno peppers in half. Clean the peppers of all seeds using a table spoon.
Fill each pepper half with cream cheese.
Wrap each stuffed pepper with a slice of bacon and secure with toothpick.
Line baking sheet with aluminum foil. Preheat oven to 350°
Place stuffed and bacon wrapped peppers on foil lined baking sheet.
Bake for 10 minutes or until bacon is semi cooked.
Place each pepper on a hot out door grill for 2-3 minutes on each side.
Remove from grill and serve.
Recommended Products
As an Amazon Associate and member of other affiliate programs, I earn from qualifying purchases.
Nutrition Information:
Yield:
6 servings
Serving Size:
2 pepper halves
Amount Per Serving:
Calories:

179
Total Fat:

15g
Saturated Fat:

7g
Trans Fat:

0g
Unsaturated Fat:

7g
Cholesterol:

42mg
Sodium:

448mg
Carbohydrates:

2g
Fiber:

0g
Sugar:

1g
Protein:

9g