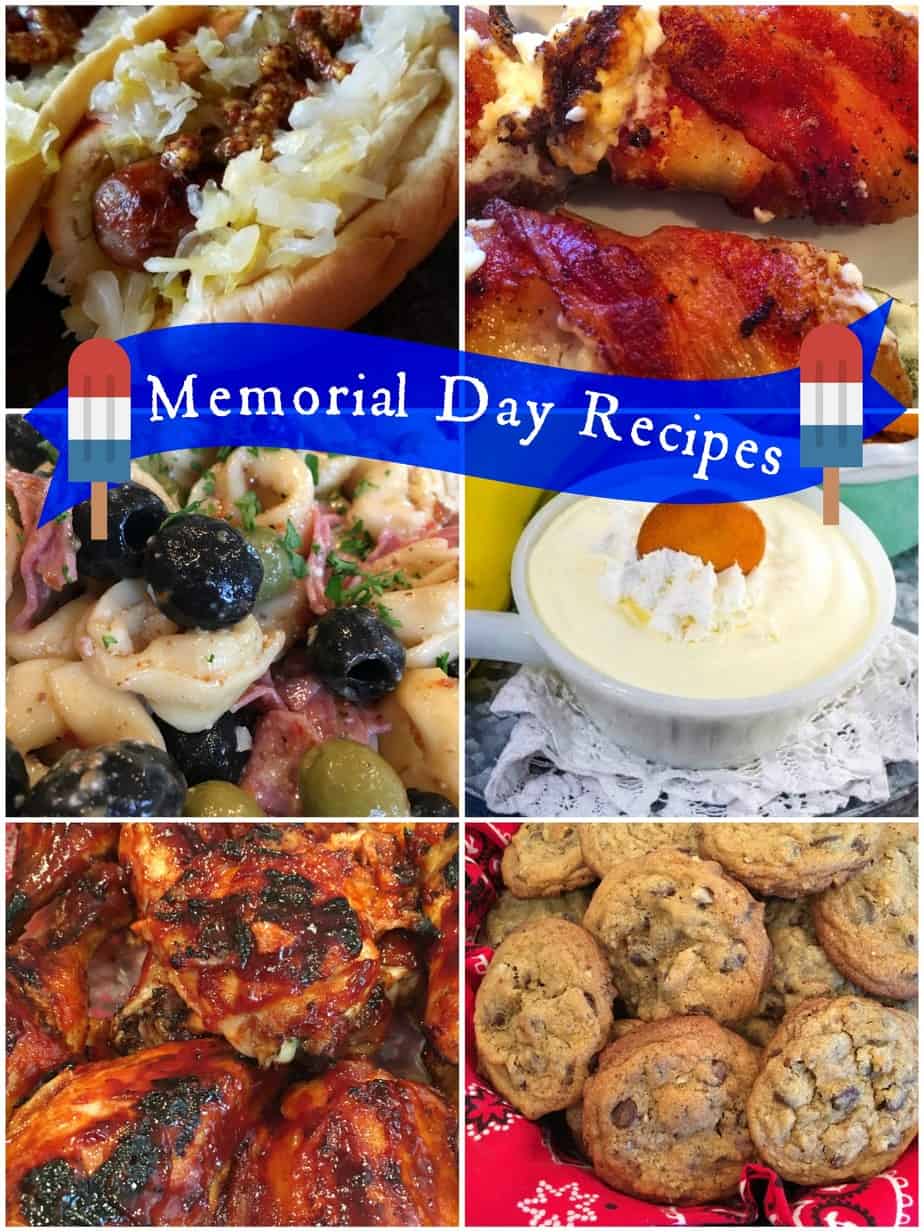 Memorial Day is the unofficial kick-off to summer and outdoor grilling! We all want to serve the best BBQ side dishes and the best memorial day desserts!
*As an Amazon Associate I earn from qualifying purchases. This post may contain affiliate links, which means that I may make a commission from any purchases at no additional cost to you. Thank you for your support!
Memorial day so much more than that though isn't it?!!
I love memorial day! In our little country town the cemetery is bathed in every color of the rainbow. It's an absolute stunning and reverent tribute to the dedication and love we have for family and those who gave the ultimate sacrifice for our freedom!
Family members gather around the graves of loved ones. The elderly sit in their lawn chairs, as children, and their parents, gather around listening to the stories of those who have gone on before. It may sound a little Mayberry-ish…but it's just one of the many reasons I love my home town!
Memorial Day afternoon we BBQ or picnic at the park! You just can't have a family holiday without great traditional summertime recipes! Food is at the center of every family gathering!
Today I'm sharing a collection of some of my personal favorites. Some new, some from good friends, and some from grandma's old recipe box!
Memorial Day Recipes
A compilation of delicious recipes for your Memorial Day celebration. BBQ main dishes, side dishes, and fantastic desserts,
I hope y'all have a wonderful Memorial Day filled with family, food, and fun! The three "F's" to creating memories…enough memories to fill a life time with happiness!
Thanks for stopping my friends! Happy Nesting!