Crab Stuffed Mushrooms start off with tender juicy flavorful mushroom caps stuffed with crab and Parmesan Cheese drizzled in garlic butter the perfect Holiday appetizer.
We have a tradition at this Nest. Every year on Christmas Eve, instead of a great big dinner, we have soup and appetizers!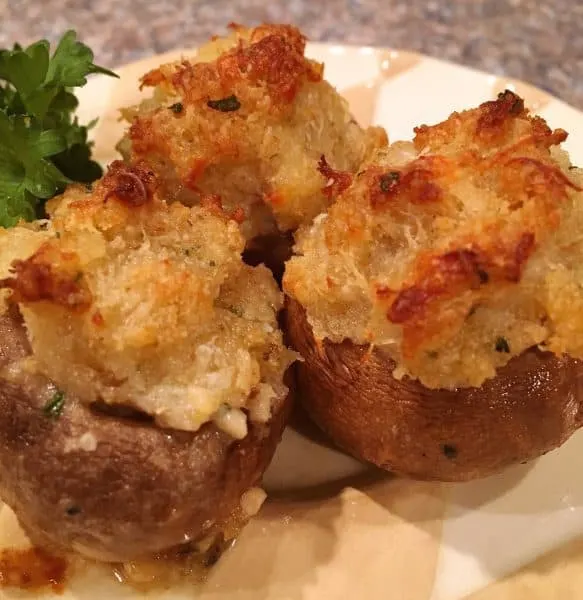 It's my favorite meal… Of. The. Whole. YEAR!
Thankfully the birds at this Nest love it too. Everyone has their "favorite" appetizer. For some it's Chicken Wings, others it's little Smokies'. Then there's that "cheese board"! (It's here on the site under appetizers. It should be under "YUMMY in my Tummy". Hello!)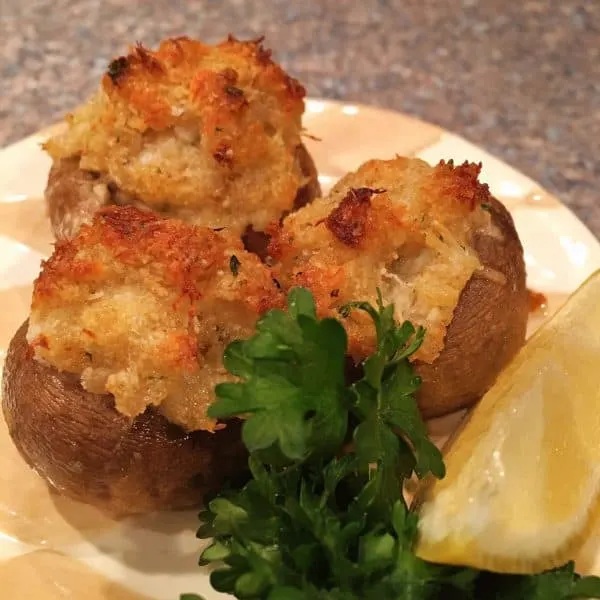 One of my favorites…are these mushroom caps stuffed full of crab, cheese, and all the GOOD STUFF! I drool just thinking about them.
Any appetizer that starts out with luscious crab…is the BEST! (Little bit of a Seafood lover! There are crazies here at this Nest that don't…their standing in the family is on shaky ground! Lol)
How To Make Crab Stuffed Mushrooms
Start out with 6 oz. fresh, frozen, or canned crab meat. I used a top quality canned. It is a lot less expensive than fresh and works beautifully in this recipe.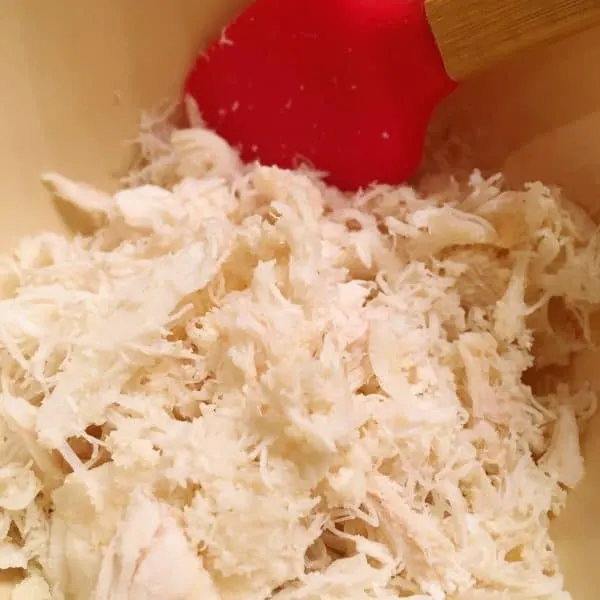 Add 1/2 cup of Best Food Mayonnaise…for my southern friends it can be Dukes! (I know how y'all feel about your Dukes…cause it's how I feel about my Best Foods/Hellman's!)
3 Tablespoons of Italian seasoned dry bread crumbs, 2 Tablespoons grated Parmesan Cheese, and 1 clove finely chopped.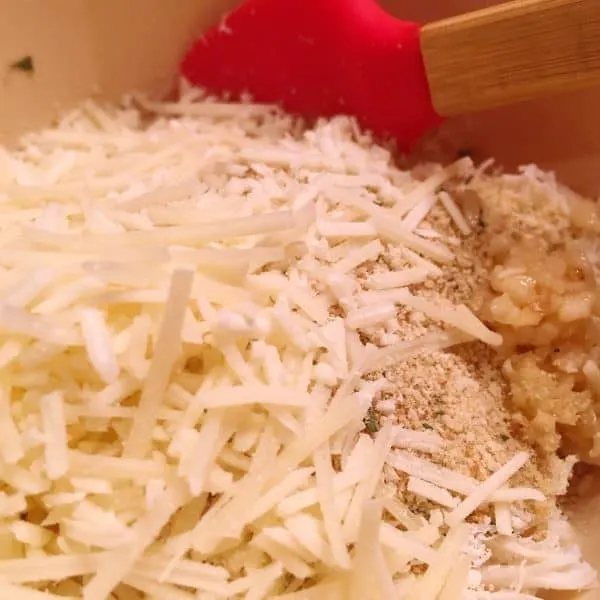 Mix it all together…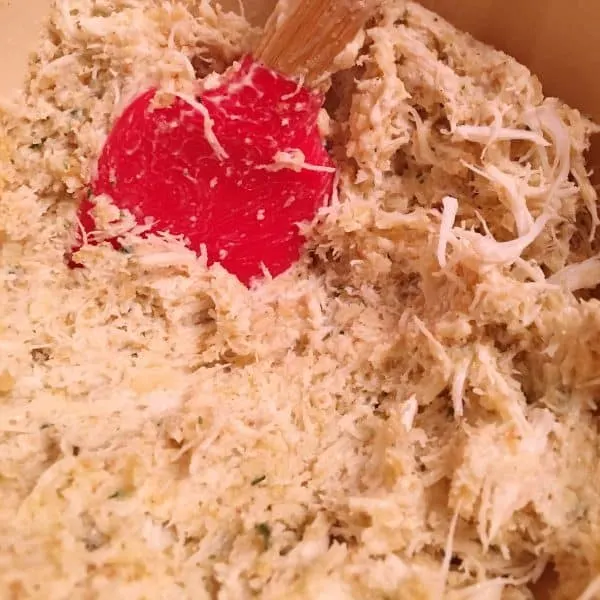 Now for those "Sh'rooms"! You're going to need 18 of them.
Pop out the stems and keep the "caps". Use a spoon if necessary to scoop out any remaining stem. Place them in a baking dish…cause after we stuff them…we are going to drizzle butter and garlic all over the tops! Sigh….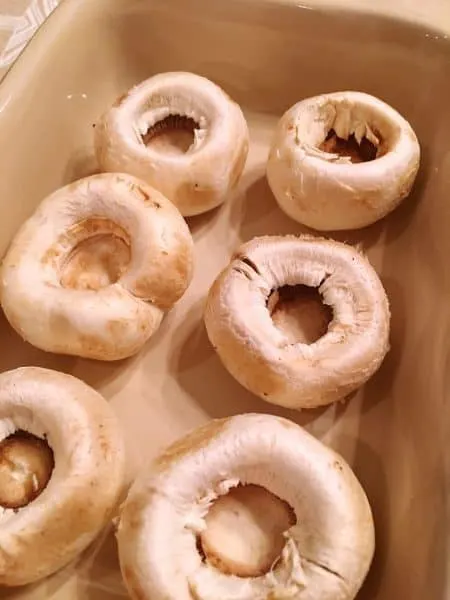 Evenly stuff the caps with the crab mixture.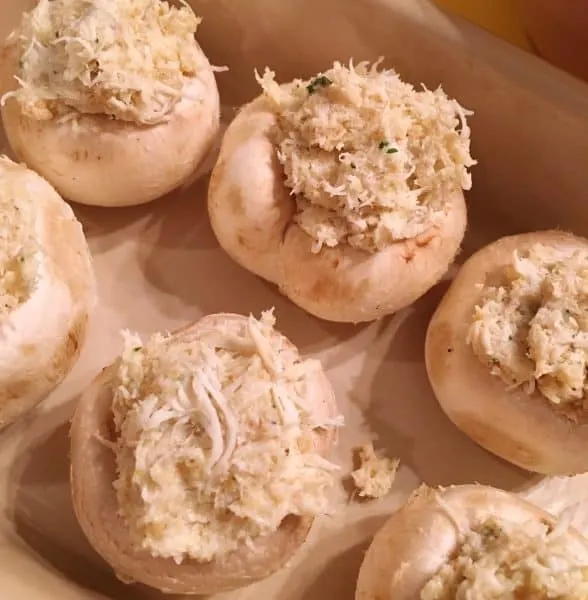 Melt four Tablespoons of butter… and add 1 teaspoon of minced garlic and an 1/8 of a teaspoon of garlic salt.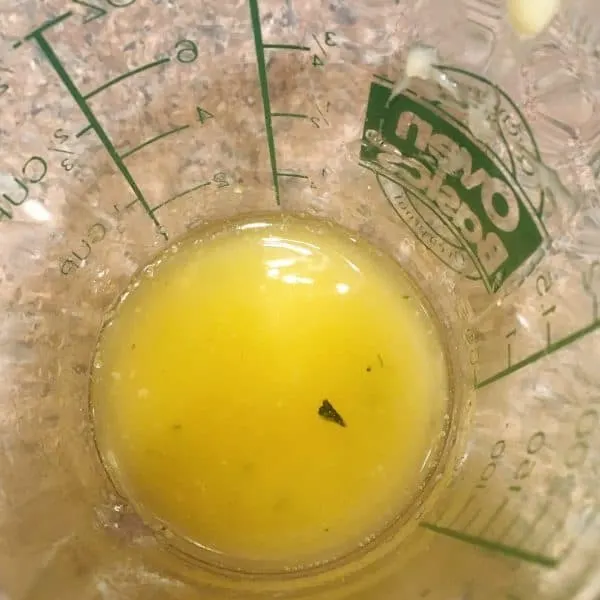 Drizzle the garlic butter over the top of the crab stuffing and mushroom caps. (I'm swooning!)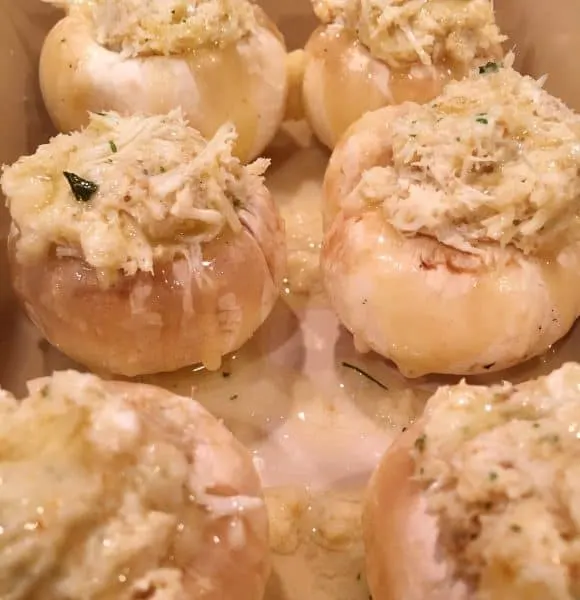 Baking Stuffed Mushrooms
Pop them in the oven and bake for 20 minutes at 400° until the tops are a beautiful golden color.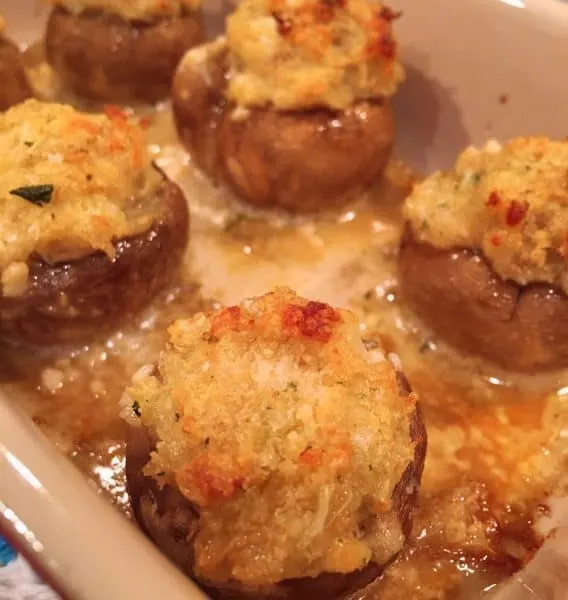 Place the mushrooms on a platter and scoop up the garlic butter in the pan and drizzle over the tops on more time.
I serve them with lemon wedges. Say What? Ummm…YES! It's crab! Let me tell ya a little secret…a little squeeze of lemon over the top before you pop one in your mouth…OH. MY. GOSH! WOWZERS!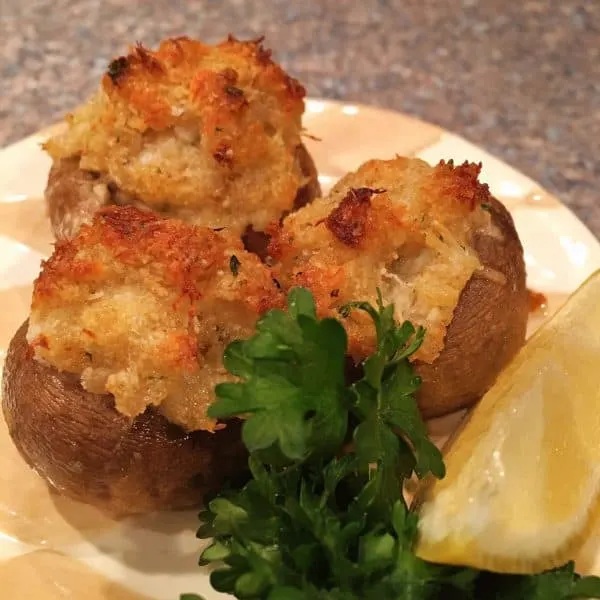 These are simply elegant and luscious! Crispy on top. Stuffed with all that succulent crab and cheese! Then there's those tender, juicy mushrooms.
How do people not like mushrooms? (Those same "peeps" who don't like seafood…they don't like mushrooms either! I'm telling you…shaky ground friends. Lol)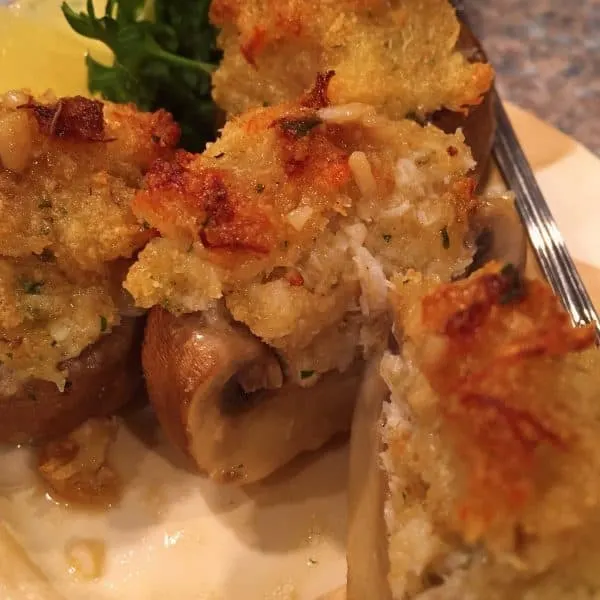 I could make myself sick eating about a 100 of these. Thank goodness the recipe only makes 18…which is perfect for ONE. Lol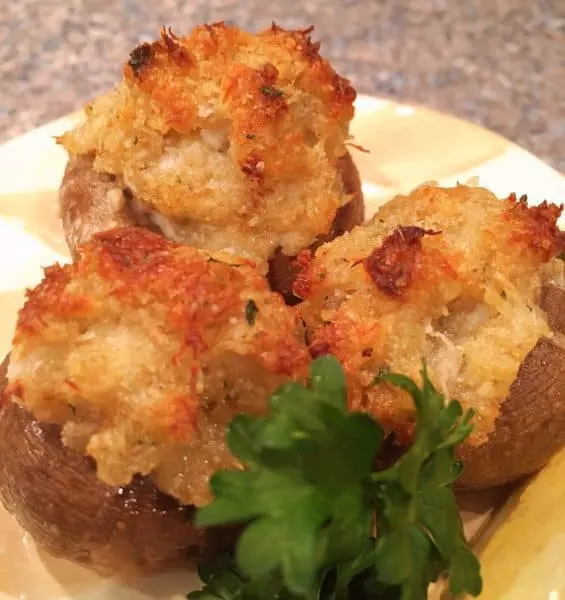 So, even though this Nest is full of "Mushroom/Seafood" haters…the Two big birds at this Nest LOVE them. Let's be honest…the appetizers are ALL about the big people!
The Santa at this house wants crab stuffed mushrooms instead of sugar cookies. That's why I love him. What can I say!
If you enjoyed this appetizer you may also enjoy these other Appetizer Recipes
Happy Nesting and Happy Holidays My Friends!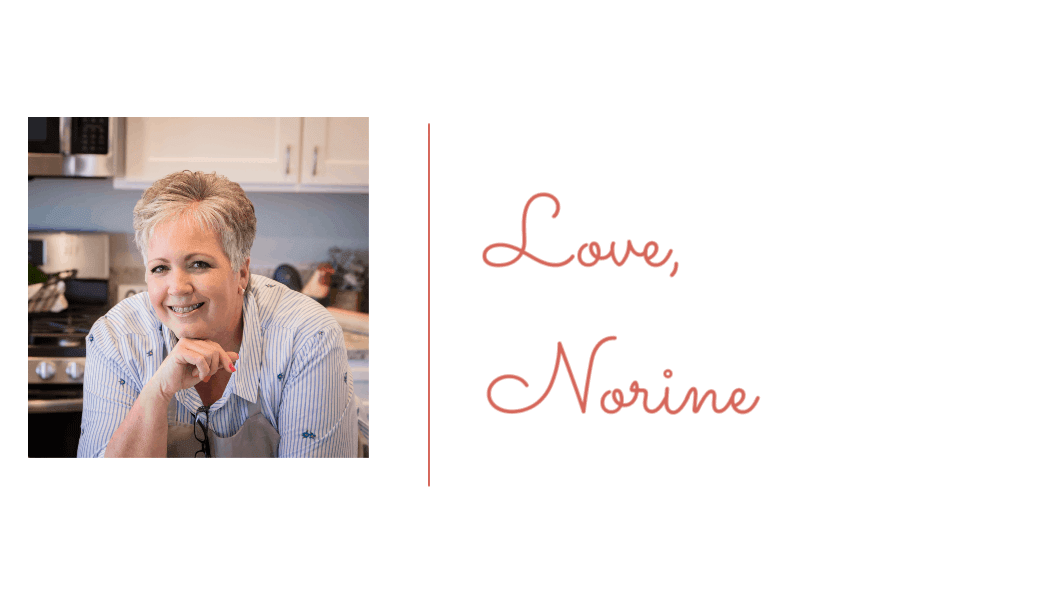 Yield: 9 servings
Crab Stuffed Mushrooms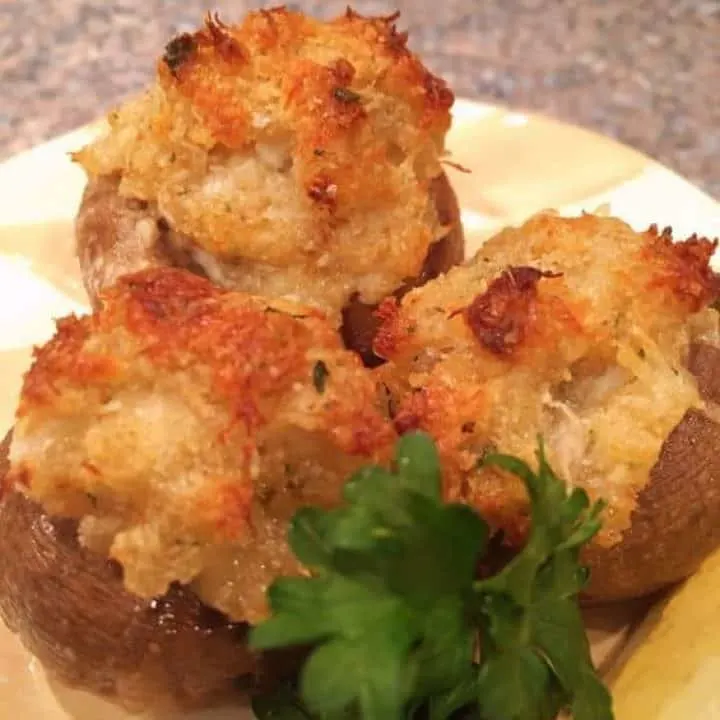 Tender juicy flavorful mushroom caps stuffed with crab and Parmesan Cheese drizzled in garlic butter the perfect Holiday appetizer.
Ingredients
1/3 cup Best Foods Mayonnaise
3 Tablespoons Italian Seasoned Dry Bread Crumbs
2 Tablespoons grated Parmesan Cheese
1 clove garlic, finely chopped
6 oz. fresh, frozen, or canned crabmeat
18 medium mushrooms, stems removed
4 Tablespoons Butter, melted
1 teaspoon minced garlic
1/8 teaspoon garlic salt
Instructions
Preheat oven to 400°. In a small bowl break up crab meat, blend in mayonnaise, bread crumbs, cheese, and garlic. Evenly spoon mixture into mushroom caps.
Place in a shallow baking dish.
In a medium bowl melt butter. Stir in garlic and garlic salt. Drizzle over mushroom caps.
Pop them in oven and bake for 20 minutes or until heated through and golden brown on top.
Serve immediately.
Recommended Products
As an Amazon Associate and member of other affiliate programs, I earn from qualifying purchases.
Nutrition Information:
Yield:
9 servings
Serving Size:
2
Amount Per Serving:
Calories:

141
Total Fat:

12g
Saturated Fat:

4g
Trans Fat:

0g
Unsaturated Fat:

7g
Cholesterol:

36mg
Sodium:

234mg
Carbohydrates:

4g
Fiber:

1g
Sugar:

1g
Protein:

5g