Chocolate Covered Cherry Cookies are a delightfully rich chocolate buttery cookie bottom with a whole maraschino cherry covered in a delectable cherry chocolate frosting! Perfect for the Holidays!
It's time to start Holiday baking! (Okay…the time was really a week ago, but Happy Crazy Holiday Season!)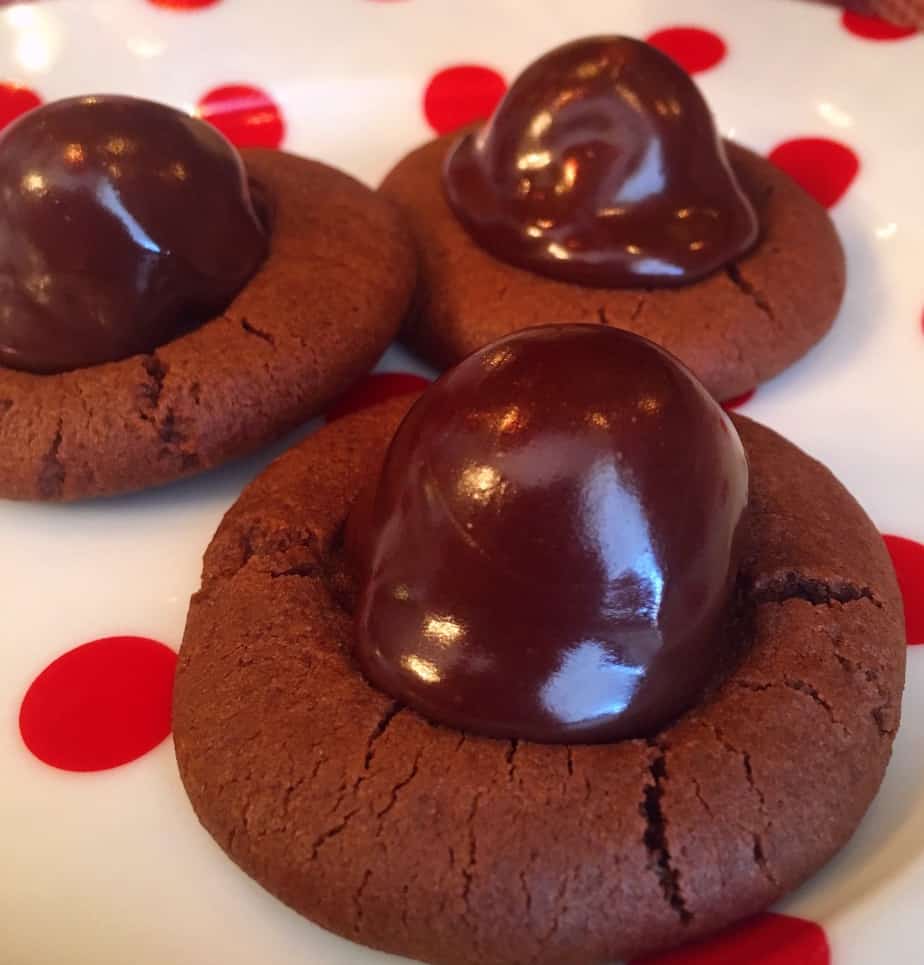 A million years ago…back in 1996…I was sitting in the dentist office, doing what we all did back then …reading all the wonderful magazines I couldn't afford to have delivered to my home!
I was deep in the pages of a Better Homes and Gardens, when I found this AMAZING recipe for Chocolate Covered Cherry Cookies! I knew the minute I saw them I had to make them for Christmas. (I won't disclose how I got the recipe out of the magazine! It may involve repentance!)
And that my friends…is how this cookie came to be an annual "must have" at this Nest! If you love chocolate covered cherries then this is one cookie you absolutely HAVE to make! (You've been warned…they are addicting!)
How To Make Chocolate Covered Cherry Cookies
It starts out with the good stuff… 1/2 cup of beautiful creamy buttah! Beat in your mixer for about 30 seconds or until softened.
Add 1 cup of sugar, 1/4 tsp of salt, baking powder, and baking soda.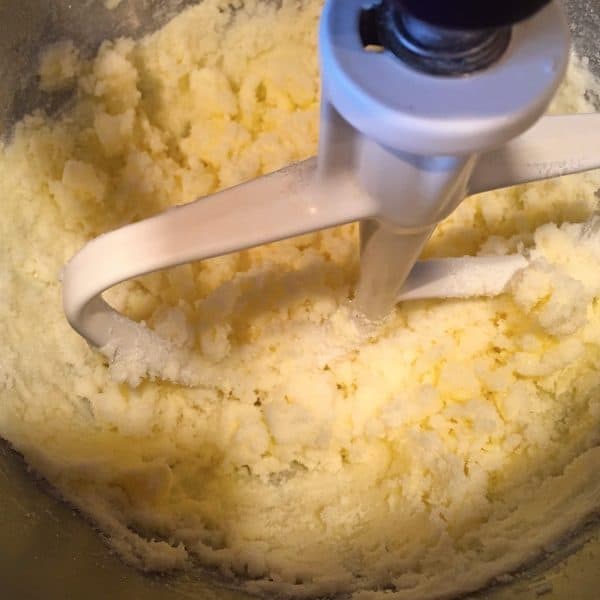 Beat until well combined. Add 1 egg and 1 1/2 tsp of vanilla. Beat well again. (Getting the idea you'll be beating this recipe a lot! lol) It's all about making sure those ingredients are incorporated.
TIP: Be sure to scrape the sides of your bowl and mix again. The butter likes to stick to the sides like it hanging on for dear life!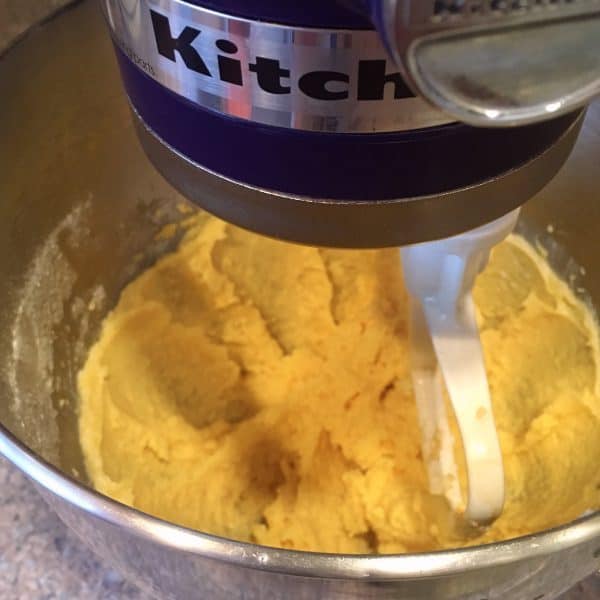 In a separate bowl combine 1 1/2 cups of flour and 1/2 cup of unsweetened cocoa powder.
TIP: When adding cocoa powder or powder sugar to a recipe mix with a wire whisk. This helps break up the clumps.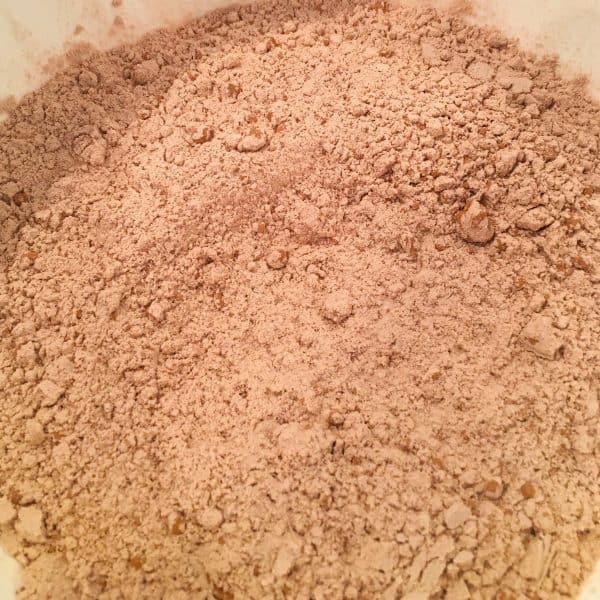 Gradually beat the flour-cocoa mixture into the wet ingredients.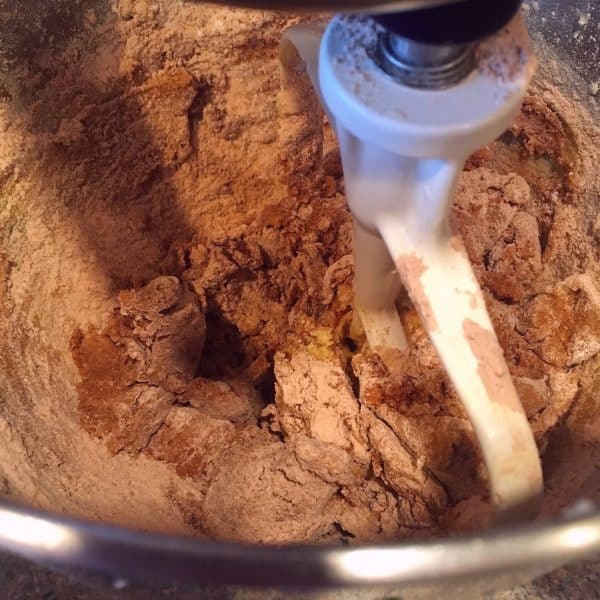 You should have a rich chocolate dough that has formed into a ball in your mixer.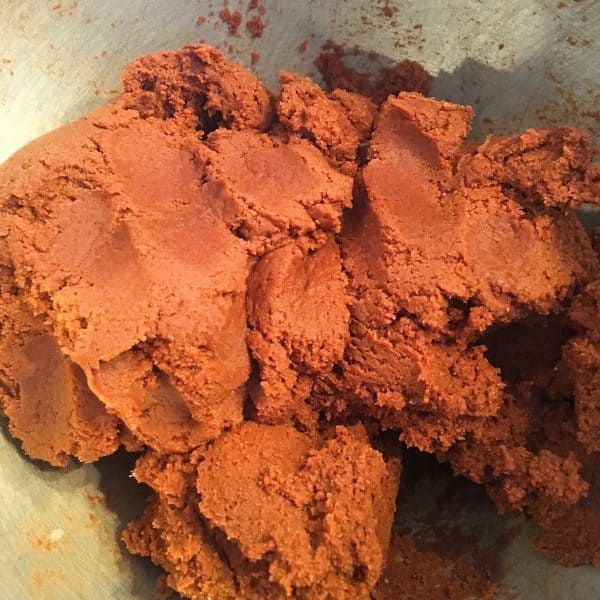 Shape the dough into 1 inch balls. Grab a hearty pinch of that dough and roll, roll, roll between your palms. (I love this part…it's like playing with "mato"! That's what Baby "B" calls it! I guess play-dough and tomato sound similar! lol)
Press the center down with your thumb to form a little "well" for that cherry to sit in after they are baked.
TIP: So let's talk about this "To grease, or not to grease" the baking pan debate. I always use parchment paper or silicon baking sheets. Debate over! Those silicon baking sheets are the best thing invented in this decade!
Baking the Chocolate Thumbprint base cookie
Place cookies in a pre-heated 350° oven and bake for 10 minutes. Watch that bake time. You want the cookies a little "tender" and not super crunchy! So your bake time may be less than 10 minutes.
TIP: I switch shelves half way through baking so that my cookies bake evenly.
Remove and allow to cool on bakers rack. I like to line my rack with parchment sheets to make clean up a breeze and keep the bottoms nice and smooth.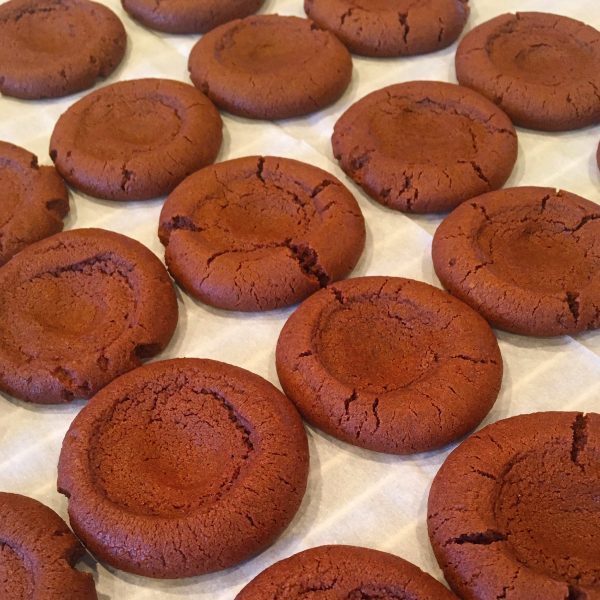 While those cookies are baking you'll want to drain the maraschino cherries. WOW! Those are some bright cherries. (Sorry retina burning warning should have been issued!)
Be sure to reserve the juice. (Goodness those photograph bright. It's like they're glowing with nuclear powers!)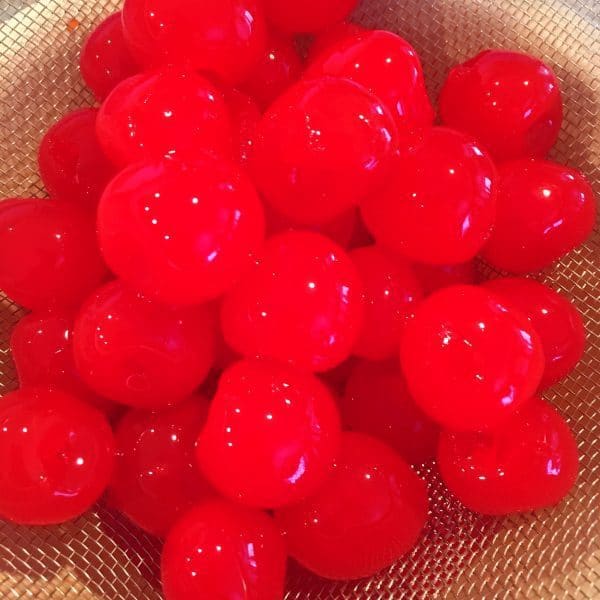 Place a cherry in the center of each cooled cookie. Aren't they starting to look festive?! (You may have lost your vision and can't see them after that last photo!)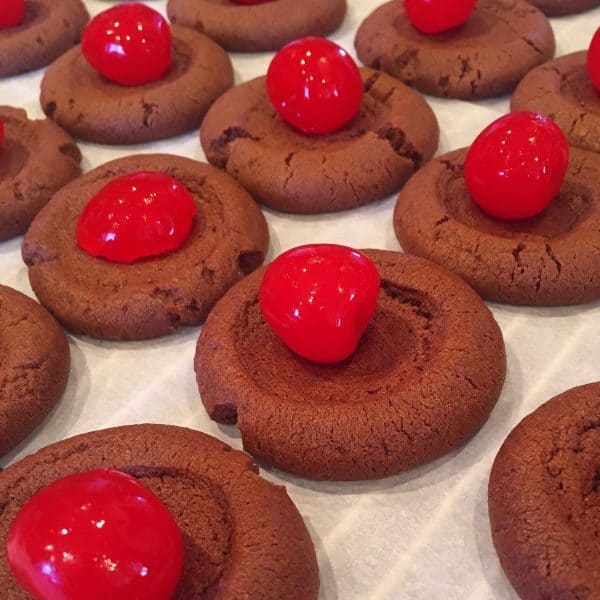 For the chocolate frosting… you have two choices. You can either place the ingredients in a small sauce pan and melt it over the stove… or you can place them in a microwave safe bowl and melt them in the microwave. I like the microwave. It's just quicker and easier.
Be sure to set the power at 50% and start with 2 minutes.
In a small bowl add 3/4 a cup of semi-sweet chocolate chips and 1/2 cup of sweetened condensed milk. Cover and cook as directed above.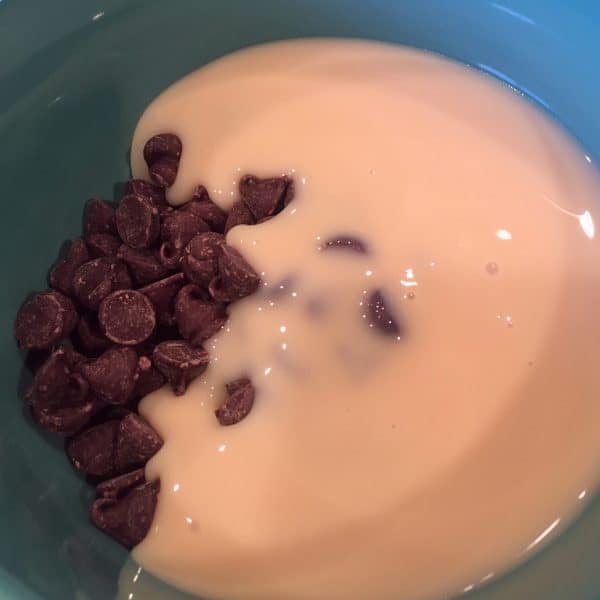 Check after two minutes. The chips should be semi-melted. Don't worry if they aren't completely melted. That bowl is holding heat and will continue to allow the chocolate to melt.
Stir until smooth and creamy.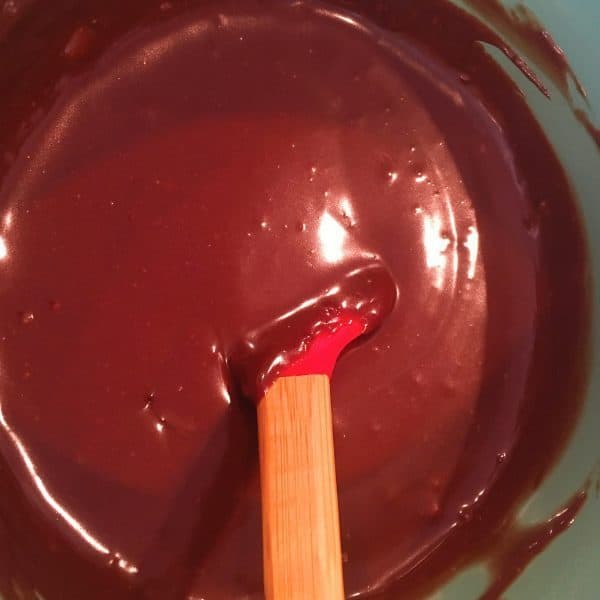 Add 4 teaspoons of the reserved cherry juice.
This is my favorite part! The smell of that cherry juice mixing with the melt chocolate is divine! Ahhhhh!
Tip: Frosting my be thinned with additional cherry juice. I find I usually have to do this.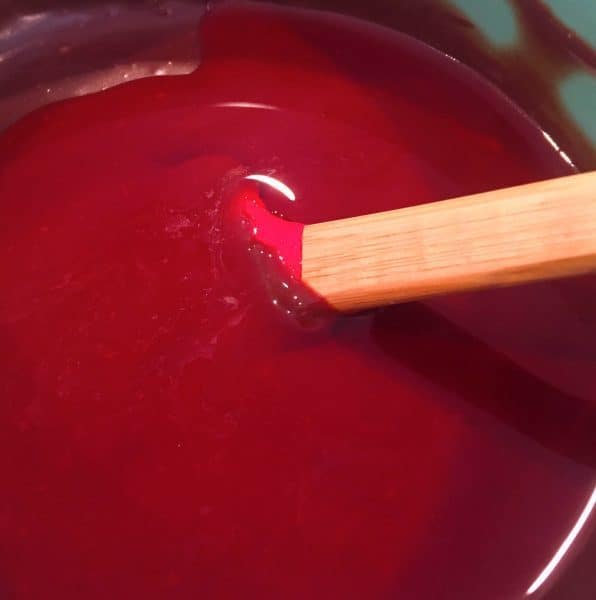 Spoon about 1 teaspoon of the chocolate frosting over the top of each cherry. It will slowly run down and cover that cherry right up.
It's at this point a remarkable thing begins to happen! Drool starts to form in the corners of your mouth and you find you want to reach in and grab one of those mounds of incredible deliciousness!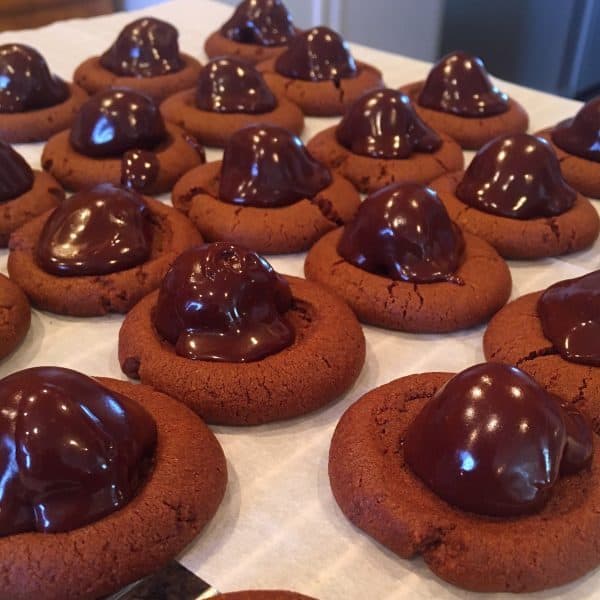 There you go! You have beautiful, elegant, Chocolate Covered Cherry Cookies! Perfect for any Holiday gathering.
There's nothing better than biting into these cookies and getting a taste of that tender flavorful cherry covered in that delectable chocolate frosting! Ohhhh…SO YUMMY! It's like a little surprise in each and every bite!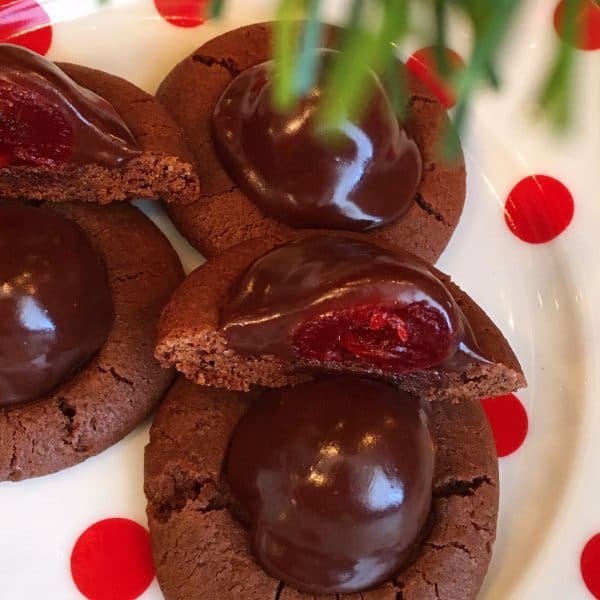 The thing I love about these beautiful gems…they're like a candy and a cookie all in one!
I do make these ahead of time and freeze them. They hold up really well. I won't tell you they are as good as "bake day" but, they do hold up and are still incredibly delicious.
I don't make cookies for the Holidays that I can't freeze! I'm not insane enough to try to bake 10-15 different kinds of cookies the day before Christmas. I'm hanging on to what little sanity I have left! (During the Holidays that isn't much friends! lol)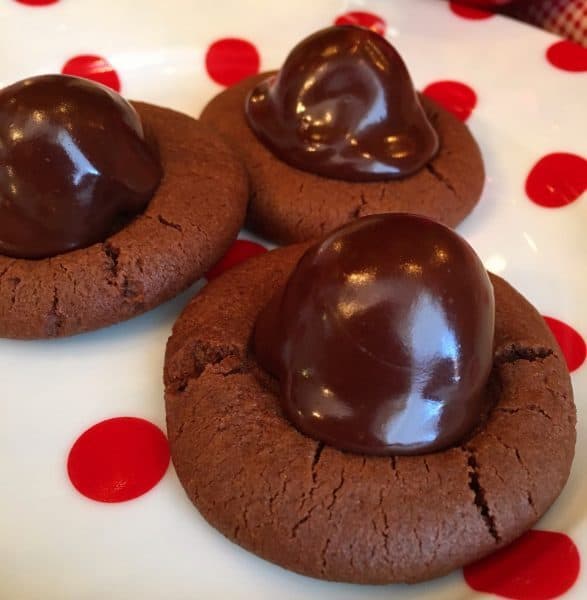 Be sure to check back often the next couple of weeks. I have LOTS of great holiday recipes coming. I've been busy in the kitchen and I'm heading back in there today!
If you enjoyed this recipe you may also enjoy these other Holiday Cookie Recipes
Also, you may want to follow me on Facebook, Pinterest, and Instagram for the daily latest and greatest. I love having you join me at my Nest!
Happy Holiday Nesting!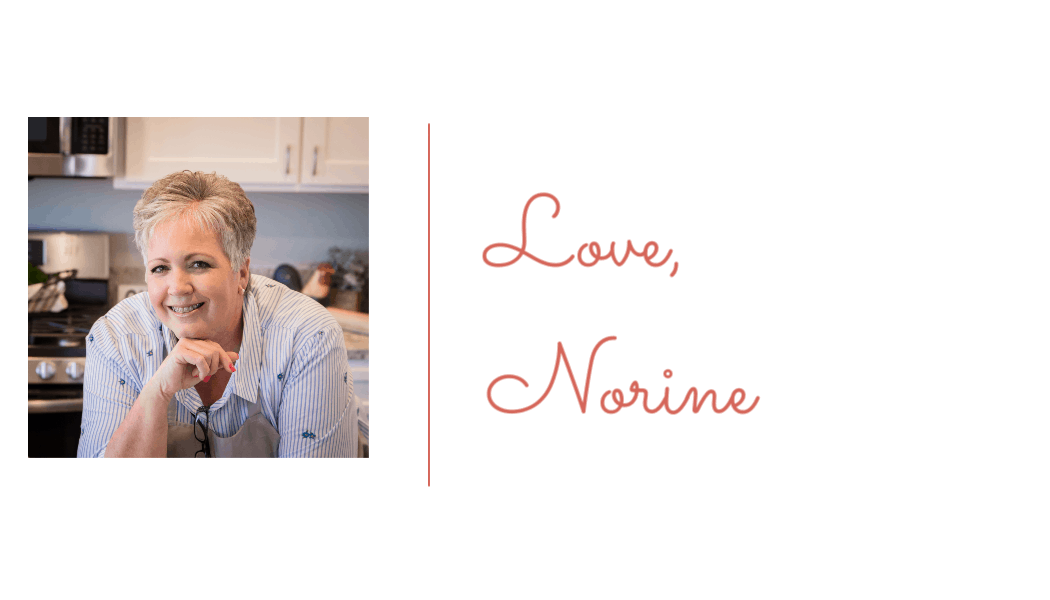 Yield: 36-48 cookies
Chocolate Covered Cherry Cookies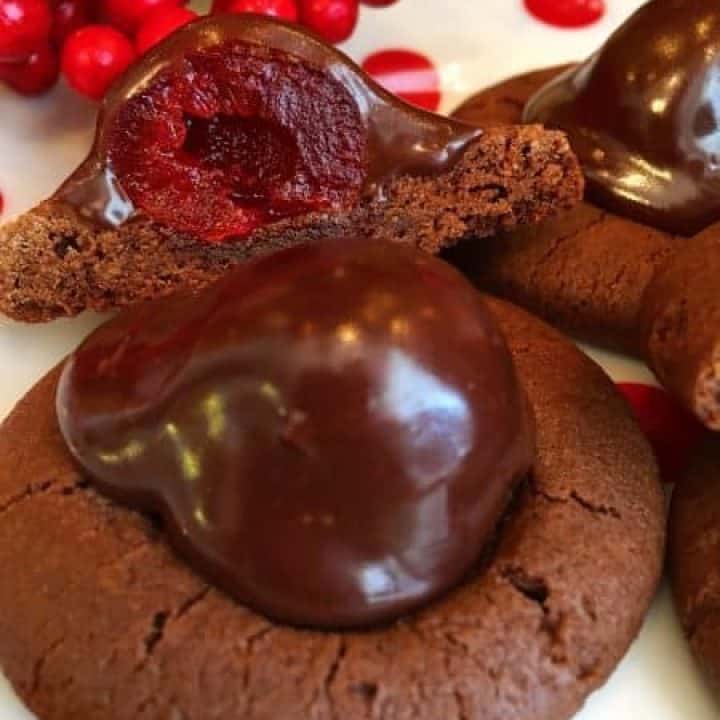 A delightfully rich chocolate buttery cookie bottom with a whole maraschino cherry covered in a delectable cherry chocolate frosting! Perfect for the Holidays!
Ingredients
1 1/2 cups All-purpose flour
1/2 cup unsweetened cocoa powder
1/2 cup butter, softened
1 cup sugar
1/4 tsp. salt
1/4 tsp. baking soda
1/4 tsp. baking powder
1 egg
1 1/2 tsp. vanilla
48 undrained maraschino cherries (about a 10 oz. jar)
3/4 cup semi-sweet chocolate chips
1/2 cup sweetened condensed milk
4-5 tsp. reserved cherry juice
Instructions
Preheat oven to 350°
Line two baking sheet pans with silicon mats or parchment paper.
Drain maraschino cherries; reserving the juice.
In a mixing bowl combine flour and cocoa, set aside.
In a large mixing bowl beat the butter on medium to high speed for 30 second or until butter is creamy and soft.
Add sugar, salt, baking soda, and baking powder. Beat until well combined, scrapping the sides of the bowl to be sure all the ingredients are well incorporated.
Add egg and vanilla. Beat well.
Gradually beat in the flour mixture.
Shape dough into 1 inch balls; place on lined baking sheets. Press down center with thumb.
Bake in 350° oven for about 10 minutes. (Check at 8 minutes) Rotate baking sheets on rack half way through bake time for even cooking.
Remove to wire rack; cool.
In a small sauce pan, or in a microwave safe bowl, combine chocolate chips and sweetened condensed milk; heat until chocolate is melted. (For microwave set at 50% power and 2 minutes)
Stir in 4 teaspoons of the reserved cherry juice. (Frosting may be thinned with additional cherry juice if necessary.)
Place a cherry in the center of each cooled cookie.
Spoon about 1 teaspoon of chocolate cherry frosting over each cherry, spreading to cover cherry.
Allow to set up. Store in air tight container or freeze. If freezing place parchment paper between layers.
Recommended Products
As an Amazon Associate and member of other affiliate programs, I earn from qualifying purchases.
Nutrition Information:
Yield:
48
Serving Size:
1 cookie
Amount Per Serving:
Calories:

85
Total Fat:

3g
Saturated Fat:

2g
Trans Fat:

0g
Unsaturated Fat:

1g
Cholesterol:

10mg
Sodium:

44mg
Carbohydrates:

14g
Fiber:

1g
Sugar:

10g
Protein:

1g