A flaky buttery sugar cookie dipped in a rich creamy dark chocolate satiny glaze sprinkled with chopped pecans. A delightful, easy to make, decadent treat!
A few weeks ago I was hankering for a different kind of sugar cookie. The type of sugar cookie that resembles a really yummy shortbread.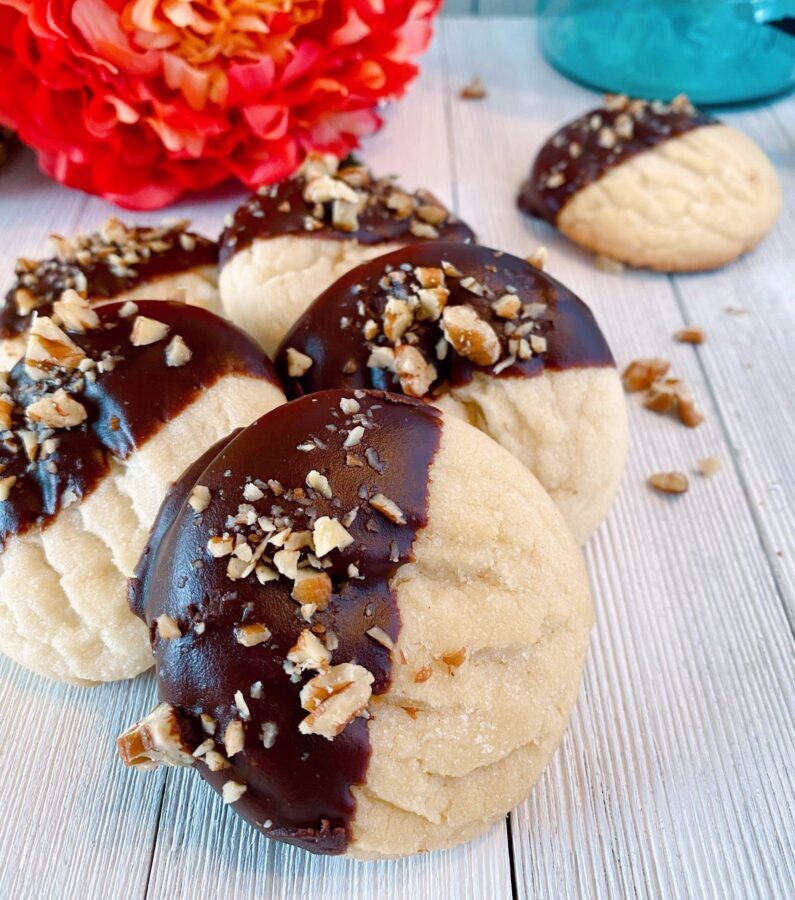 Crumbly and buttery. So I whipped up a batch of these quick and easy Amish sugar cookies. They bake up perfectly. Amish recipes are always spot on!
They are yummy as is…but why settle for plain ol' sugar cookies when you can dunk them in a delicious semi-sweet chocolate glaze and sprinkle them with chopped pecans.
Why indeed! (Chocolate is life right? Well maybe not…but it sure helps you get through it!)
It takes an extra step or two to prepare the chocolate glaze, but it's worth the effort. You'll agree after your first nibble. (I didn't nibble…I inhaled like a crazed woman stuck in the house for DAYS on end! Can anyone relate to that?)
Let's bake up a batch of these yummy chocolate dipped Sugar cookies!
How To Make Chocolate Dipped Sugar Cookies
In the bowl of your mixer, or in a large bowl, beat 1 cup of softened butter, 1 cup of vegetable oil, 1 cup of powder sugar, and 1 cup granulated sugar until creamy. (Reminds me of Dolly Parton's character in Steele Magnolias "Cup'a, cup'a, cup'a" for her fruit cocktail cake! I've always wanted to make that cake! lol)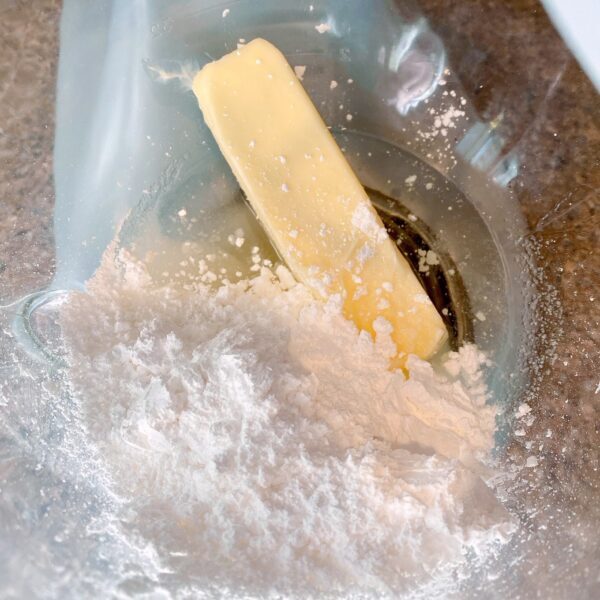 Beat in 2 large eggs, that are at room temperature, one at a time. (Don't go wild… throwing eggs everywhere!)
TIP: Break eggs into a separate bowl. Breaking the eggs into a smaller bowl before adding them into the mixture this prevents any egg shell from dropping into the cookie batter. It also prevents you from ruining the cookie dough should the egg have a blood spot. It's rare…but it happens.
Add 1 teaspoon vanilla. Mix until combined into creamed butter mixture.
In a separate bowl whisk together 4 1/2 cups of flour, 1 teaspoon baking soda, and 1 teaspoon cream of tartar, until well combined. Gradually add to creamed mixture.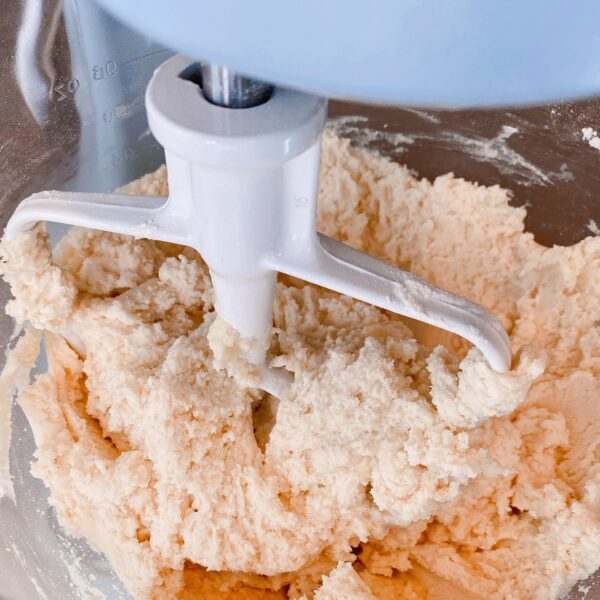 Drop by a small teaspoonful onto silicone lined baking sheets. Bake in preheated 375° until very lightly brown, about 8-10 minutes.
TIP: If not lining the baking sheet do not grease baking sheets.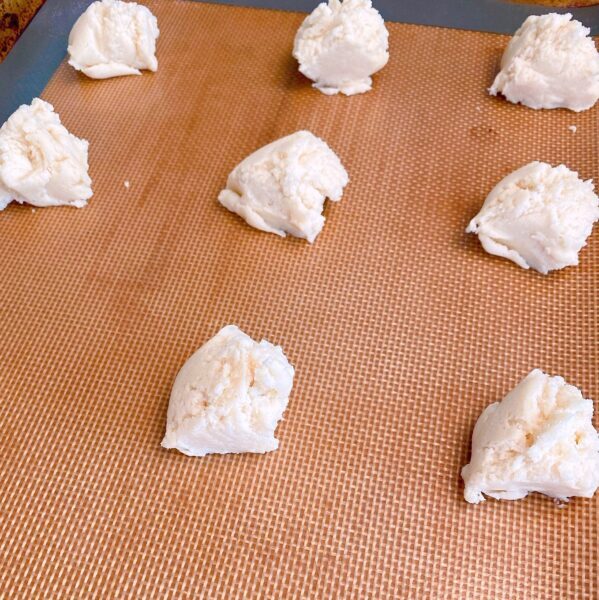 Remove cookies to wire rack to cool.
Notice how perfectly round these cookies bake up and the amazing crinkle on top. That my friends is the perfect base cookie! Now let's glam these cookies up and get to dunkin'!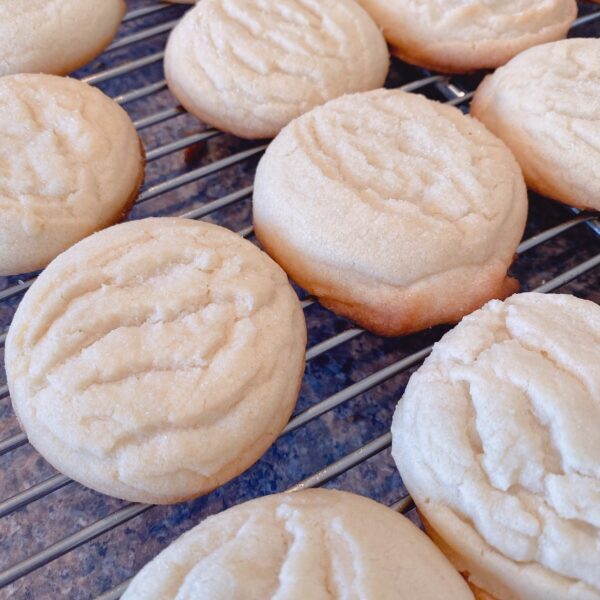 How To Make Semi-Sweet Chocolate Glaze
This glaze calls for a double boiler…BUT…if you don't have one, and I don't! I know, shocking…but I don't, you can do what I do. Place a smaller saucepan inside a larger one or your can place a larger glass bowl on top of a sauce pan. I've also just ordered the awesome "sauce pan insert" listed in my recipe card. So excited to use this new tool.
I place 1 cup of water, more or less, inside the bigger sauce pan and then place the smaller one inside, on top of the water.
In the top of the double boiler or the smaller sauce pan, add 3/4 cups semi-sweet chocolate chips, 3 Tablespoons butter, and 1 Tablespoon light corn syrup.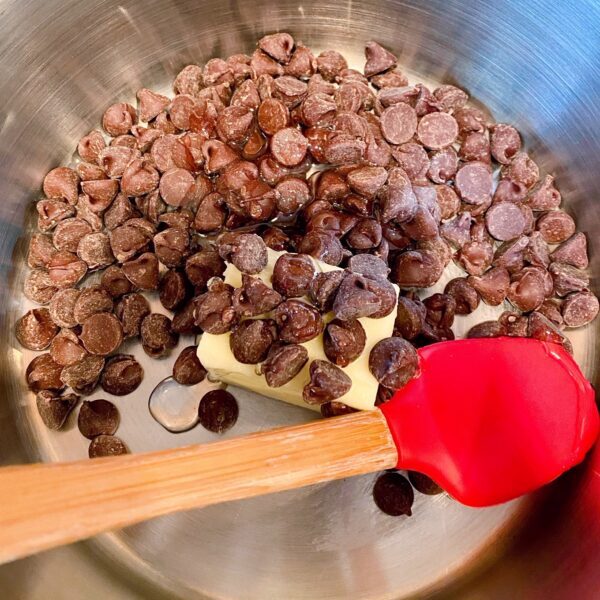 Stir until chips are melted and mixture is smooth, then add 1/4 teaspoon vanilla extract. Stir again until smooth and creamy.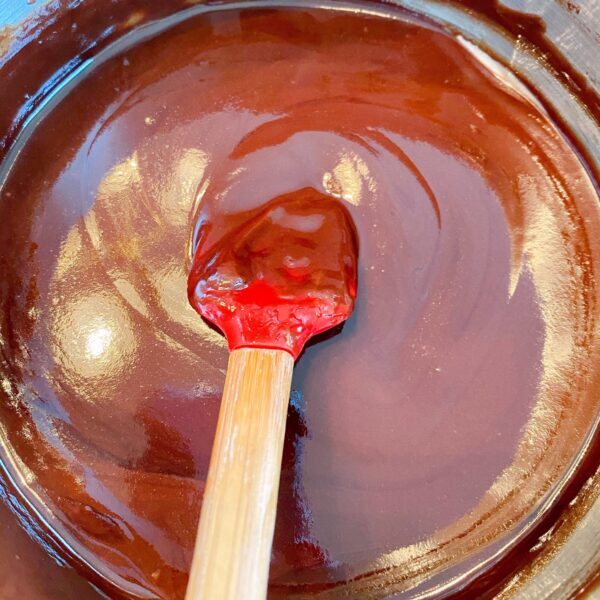 Prepare a baking sheet with wax paper or a silicone baking sheet. This will provide a place for the chocolate dipped cookies to set up.
Dunk sugar cookies half way into melted chocolate. This is a thick chocolate so it shouldn't drip too badly.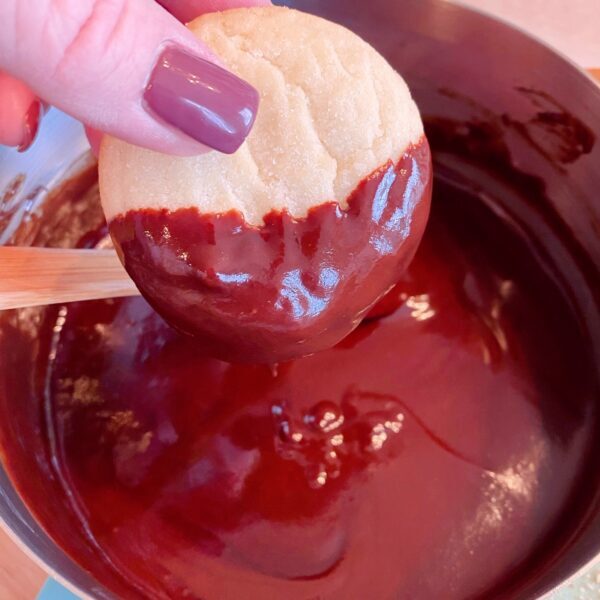 Lay the dipped cookies on the lined baking sheet. Aren't the glorious! Your kitchen is gonna look like a fancy bakery!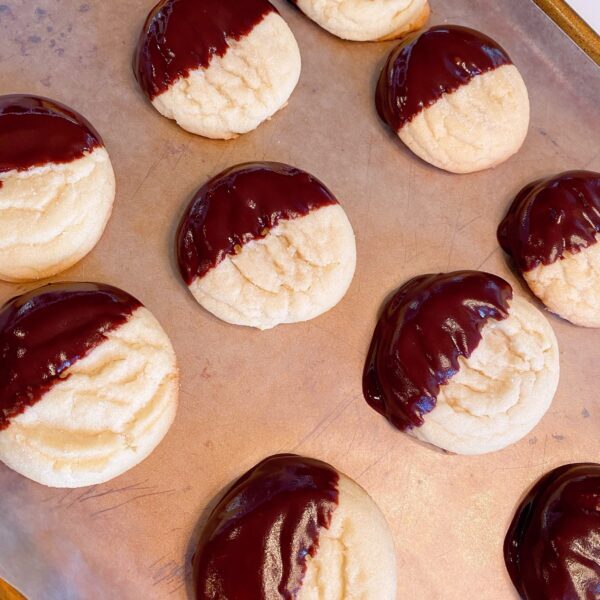 Sprinkle the cookies with chopped pecans, or you can leave them plain if your not a nut lover. (So sad! We are nut lovers at this Nest…course we're kinda nutty too!)
Allow the chocolate to set until firm. (Good Luck with that! I'll be rooting for ya!)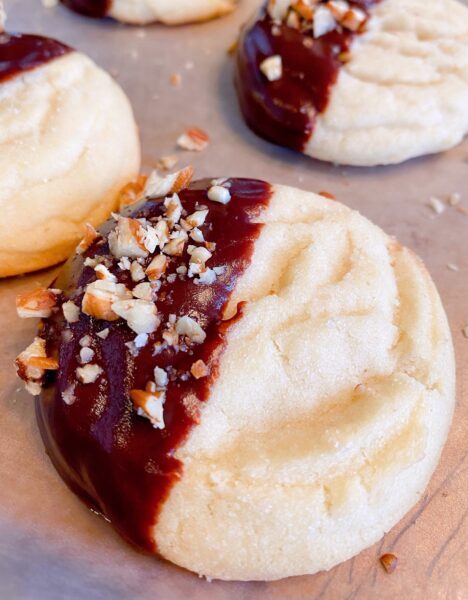 Once the chocolate has set, if they've made it that long, store in an air tight container for up to a week.
TIP: You can freeze these cookies if you like. Because this is not a typical "chocolate ganache" the chocolate should not turn white like a ganache will if frozen. Just be sure to layer wax paper between the cookies when freezing to prevent them from sticking together.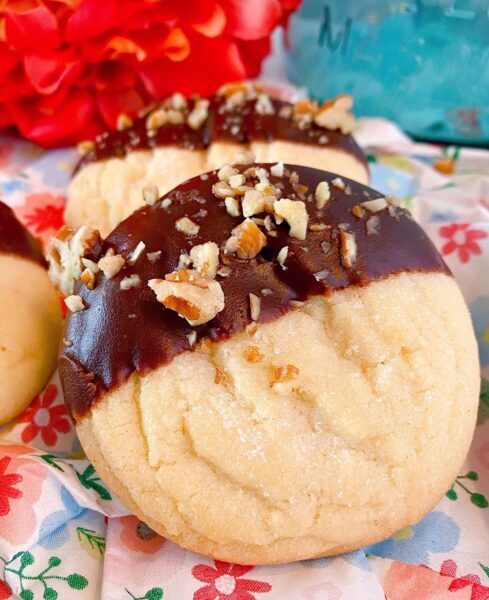 I love this cookie recipe! It's not the typical "traditional" black and white cookie, but it is my version of a black and white cookie. Let's face it…any cookie with chocolate is my kind of cookie! How can you not love a cookie that has so much…chocolate!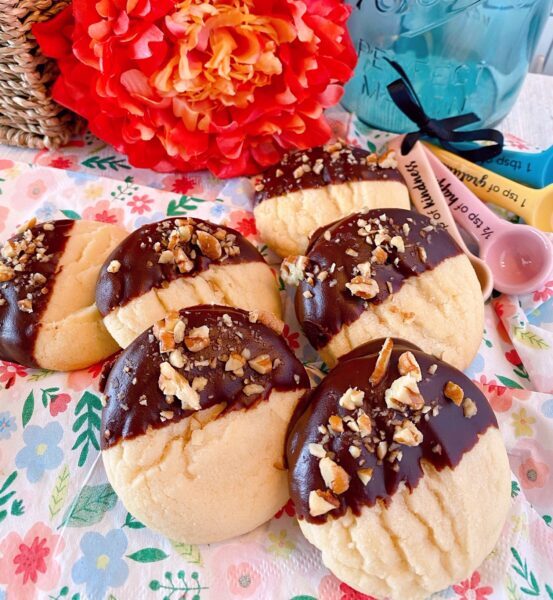 Make a batch of these cookies for yourself, and a batch for friends and neighbors. We could all use a little extra love right now and sharing a plate of cookies is the perfect way to show that love!
Other Favorite Cookie Recipes
As always, thanks for stopping by today! I'd love to have you follow me on Facebook, Instagram, and Pinterest where I share my favorite recipes each and every day!
Come Back Soon and…
Happy Nesting!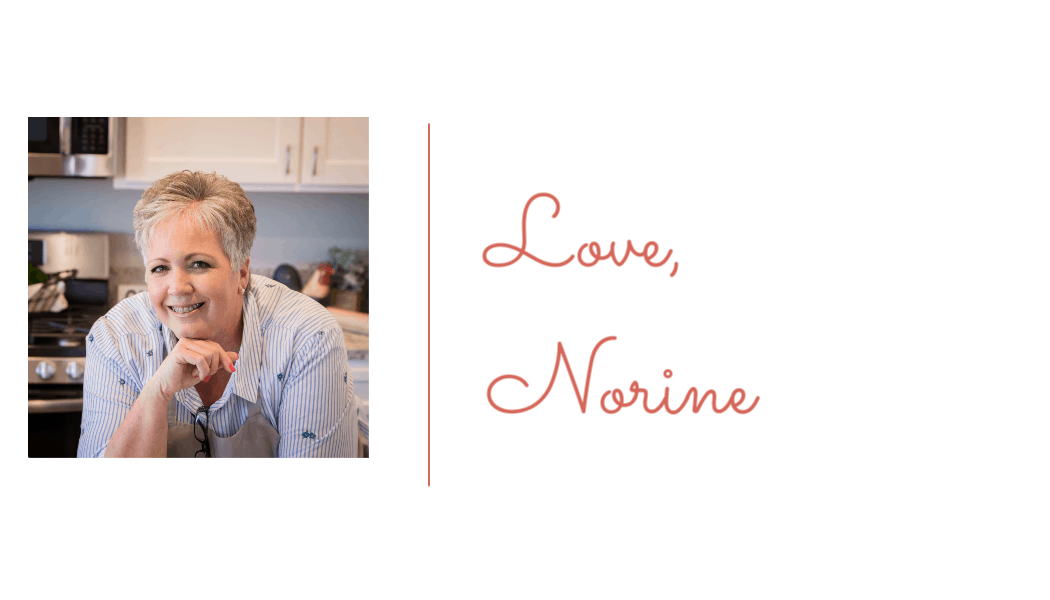 Yield: 5 dozen cookies
Chocolate Dipped Sugar Cookies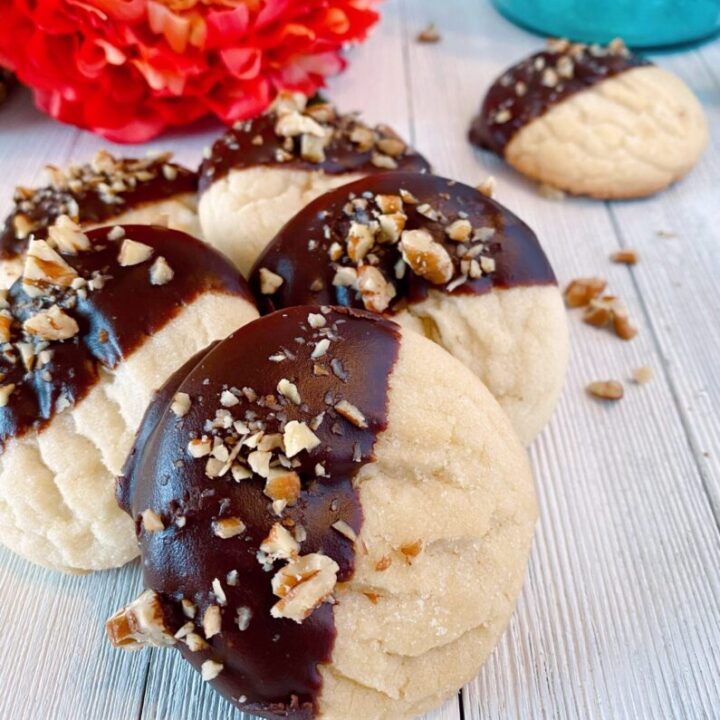 A flaky buttery sugar cookie dipped in a rich creamy dark chocolate satiny glaze sprinkled with chopped pecans. A delightful, easy to make, decadent treat!
Ingredients
1 cup butter, softened
1 cup vegetable oil
1 cup sugar
1 cup confectioner's sugar
2 large eggs, room temperature
1 teaspoon vanilla extract
4-1/2 cups all-purpose flour
1 teaspoon baking soda
1 teaspoon cream of tartar
Chocolate Glaze
3/4 cup semi-sweet chocolate chips
3 tablespoons butter
1 tablespoon light corn syrup
1/4 teaspoon vanilla extract
Garnish
1/2 cup finely chopped pecans
Instructions
Preheat oven to 375°
In the bowl of your mixer, or in a large bowl, beat the butter, oil, and both sugars until creamy. Beat in eggs until well blended, one at a time. Add in vanilla. Mix until incorporated.
In a medium size bowl, combine flour, baking soda, and cream of tartar. Whisk until blended. Combine the wet ingredients with the dry and mix until combined.
Line baking sheets with parchment paper or silicone baking sheets.
Drop cookie dough by small teaspoonfuls onto prepared baking sheets. Bake at 375° until lightly browned, 8-10 minutes. Remove to wire racks to cool.
Meanwhile in a double boiler over hot, but not boiling water combine chocolate chips, butter, and corn syrup. Stir until chips are melted and mixture is smooth, then add vanilla.
Dunk one half of each cooled cookie into the prepared melted chocolate glaze. Place each chocolate covered cookie on a sheet of wax paper. Sprinkle chocolate with chopped pecans. Allow to cool until set.
Store in air tight container.
Nutrition Information:
Yield:
60 cookies
Serving Size:
2 cookies
Amount Per Serving:
Calories:

120
Total Fat:

9g
Saturated Fat:

3g
Trans Fat:

0g
Unsaturated Fat:

5g
Cholesterol:

16mg
Sodium:

53mg
Carbohydrates:

10g
Fiber:

0g
Sugar:

7g
Protein:

1g