Fluffy tender Homemade Blueberry Buttermilk Pancakes are so easy to make with staples from your pantry and so delicious.
I've touted about my recipe for Homemade Buttermilk Pancakes in several posts here on the blog. Simply put, they're the BEST! I'm a pancake eating expert, with years of training under my belt, and… around my middle! (That's why they're under my belt! Yep! Starting early with the bad quips!)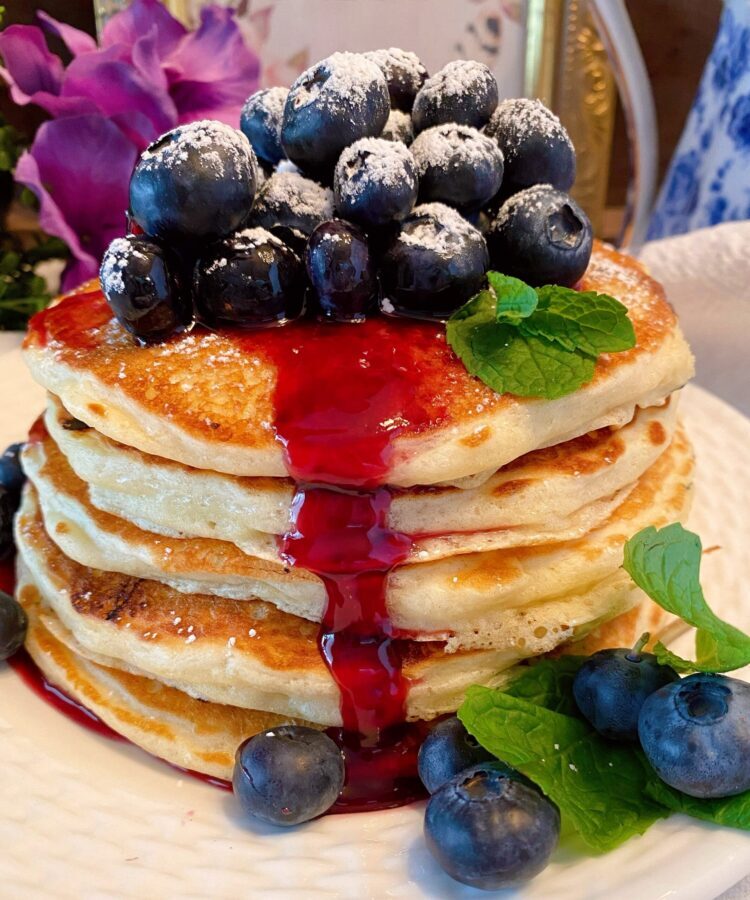 There's only thing that could make Classic Buttermilk Pancakes even better? Blueberries!
It's a tradition at this Nest to have a stack of these fluffy mouthwatering blueberry pancakes every Saturday morning! Yep! Every Saturday morning. Why? Because they are my husbands very favorite! Very Favorite!! I love him so I love making him his favorite weekend breakfast.
Thankfully they're my favorite too so it's not a sacrifice to whip up a batch. You can use fresh blueberries or frozen. However, I do so love using fresh big plump fresh juicy blueberries. Makes them an even sweeter weekend treat!
How To Make Fresh Homemade Blueberry Pancakes
In a large bowl combine 3 cups all-purpose flour, 3 Tablespoons sugar, 3 teaspoons baking powder, 1 1/2 teaspoons baking soda, and 3/4 teaspoon salt. Mix together with a whisk to combine.
TIP: Whisking flour is like "sifting" flour. It creates a nice light product.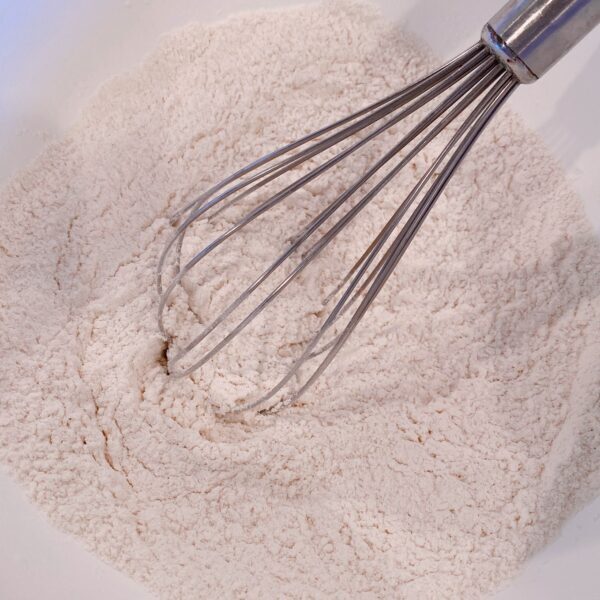 In a large measuring cup, or microwave safe bowl, melt 1/3 cup butter. Slowly add 3 cups cold buttermilk while whisking. This will cause the melted butter to form tiny little butter balls and these balls create little pockets of air as they melt during cooking. Creating a light fluffy pancake… the likes of which you've never tasted before.
Add 1/2 cup of milk and 3 eggs and whisk to combine. Add wet ingredients to the dry.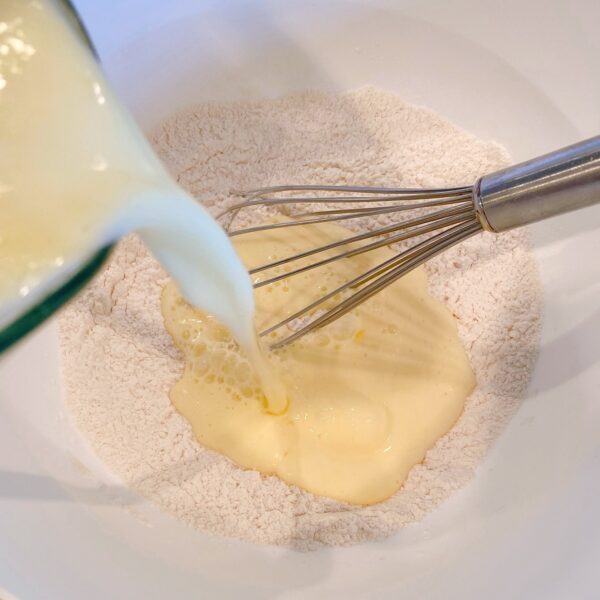 Blend until you have a smooth batter. There will be air bubbles! No worries…it's a glorious thing!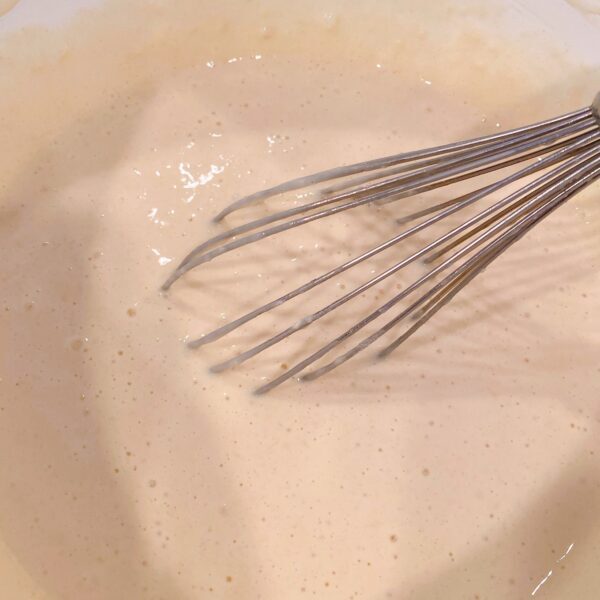 Spray griddle with non-stick cooking spray. Use a paper towel to wipe off the excess cooking oil.
This is just a little trick I use to make sure the batter doesn't stick to the griddle and creates an even golden cake. I only do this for the first batch to hit the griddle. Unless you are not using a non-stick surface…then you may need to spray it more than once to prevent the pancakes from sticking.
Heat the griddle and pour, or scoop, about 1/2 cup of batter onto the hot griddle.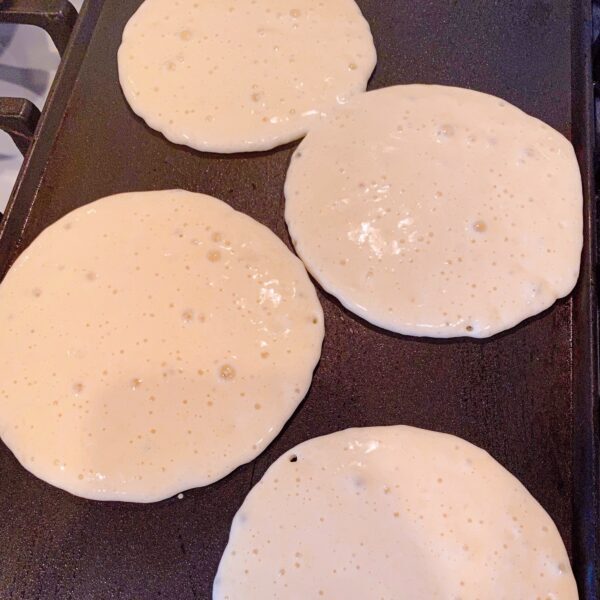 Rather than mixing the blueberries into the batter, I sprinkle them on top of each pancake as they bake on the griddle. Why? Because mixing the berries into the batter can cause them to break and turn your batter blue! (Remember Willy Wonka's chocolate factory? Nobody wants blue kids or blue pancakes!)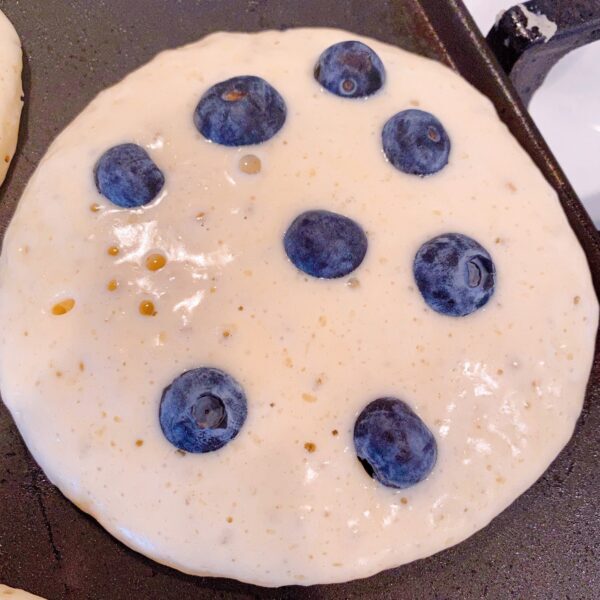 The pancakes are ready to flip when the batter rises around the blueberries, snuggling them with little hugs, and the majority of the bubbles have popped.
TIP: You can lift a corner of one pancake for a peek to see how pretty it is…if they're nice and golden brown…start a flippin'!! (The pancakes…not yourself…unless you feel like doing a few back flips while ya wait for them to do there thing!)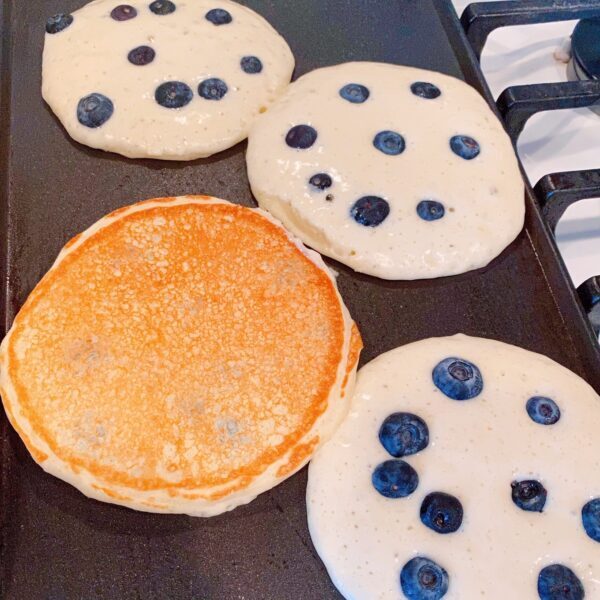 I pile the cooked pancakes on a plate and cover them with a clean dish cloth (Yes Please!) to keep them nice and warm until we are ready to eat!
Aren't these the prettiest pancakes you've ever seen? We love to top them off with big slabs of butter and a healthy dose of blueberry syrup or blackberry syrup! (Why not right? Go big or go home! That's my motto…not a healthy one…but it's my motto!)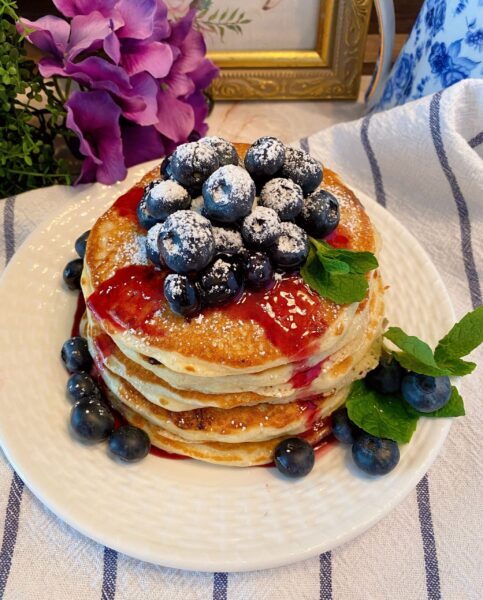 There's something so cozy and happy starting your weekend off with a stack of these delightful pancakes. Blueberries bursting with juice nestled inside delicate moist fluffy griddle cakes!
Buttermilk makes everything taste better…that and blueberries! It's a winning combination.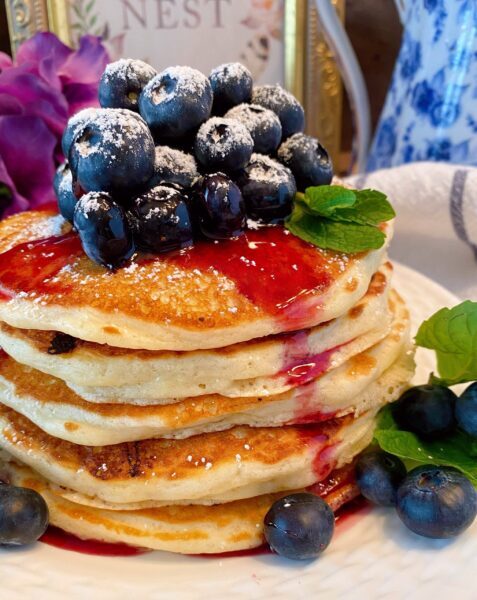 Here are a few other Favorite Pancake Recipes
I hope Buttermilk Blueberry Pancakes become a weekend tradition at your Nest! They sure do make Saturdays a Special Day! After a long work week we all deserve a little blueberry thrill!
As always, thanks so much for stopping by and visiting with me and…
Happy Nesting My Friends!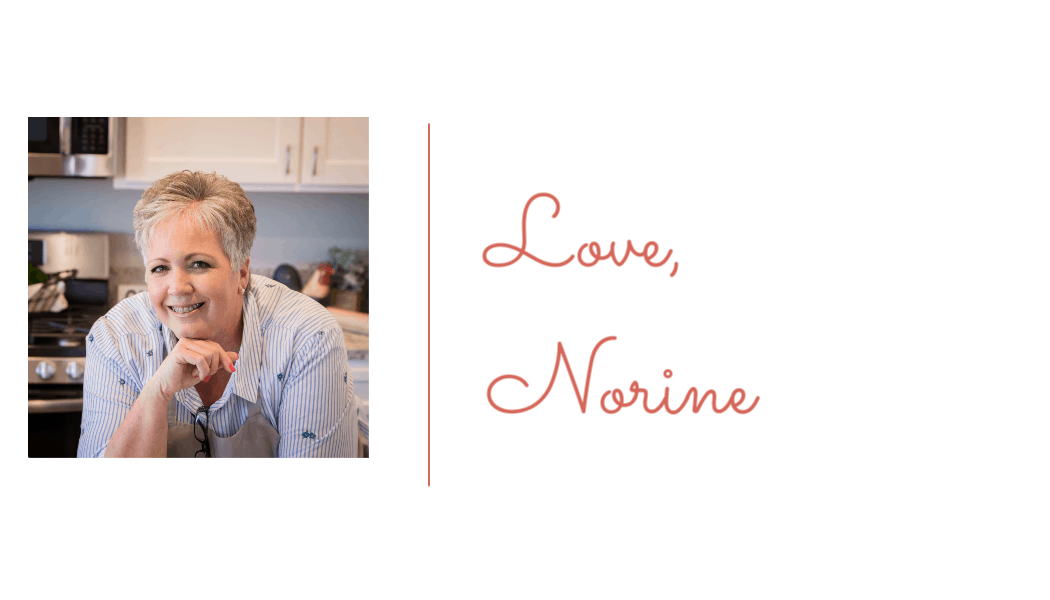 Yield: 36 pancakes
Homemade Blueberry Buttermilk Pancakes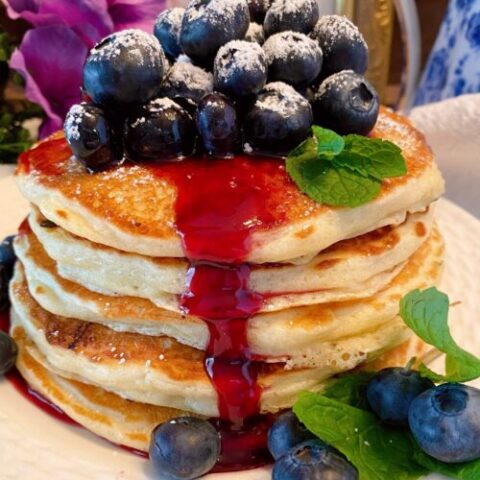 Fluffy tender Homemade Blueberry Buttermilk Pancakes are so easy to make with staples from your pantry and so delicious.
Ingredients
3 cups all-purpose flour
3 tablespoons white sugar
3 teaspoons baking powder
1 1/2 teaspoons baking soda
3/4 teaspoon salt
3 cups buttermilk
1/2 cup milk
3 eggs
1/3 cup butter, melted
1 pint fresh blueberries, washed
Instructions
1. In a large bowl, combine flour, sugar, baking powder, baking soda, and salt. In a separate bowl, beat together buttermilk, milk, eggs and melted butter. Keep the two mixtures separate until you are ready to cook.
2. Heat a lightly oiled griddle or frying pan over medium high heat. You can flick water across the surface and if it beads up and sizzles, it's ready!
3. Pour the wet mixture into the dry mixture, using a whisk to blend. Stir until smooth. Pour or scoop the batter onto the griddle, using approximately 1/2 cup for each pancake. Sprinkle the top of each baking pancake with 7-8 fresh blueberries. Brown on both sides and serve hot.
Nutrition Information:
Yield:
12 servings
Serving Size:
1
Amount Per Serving:
Calories:

233
Total Fat:

7g
Saturated Fat:

4g
Trans Fat:

0g
Unsaturated Fat:

3g
Cholesterol:

63mg
Sodium:

592mg
Carbohydrates:

34g
Fiber:

1g
Sugar:

9g
Protein:

7g