A crunchy shredded bed of cabbage topped with Deli General Tso's Chicken and a delicious pre-made dressing!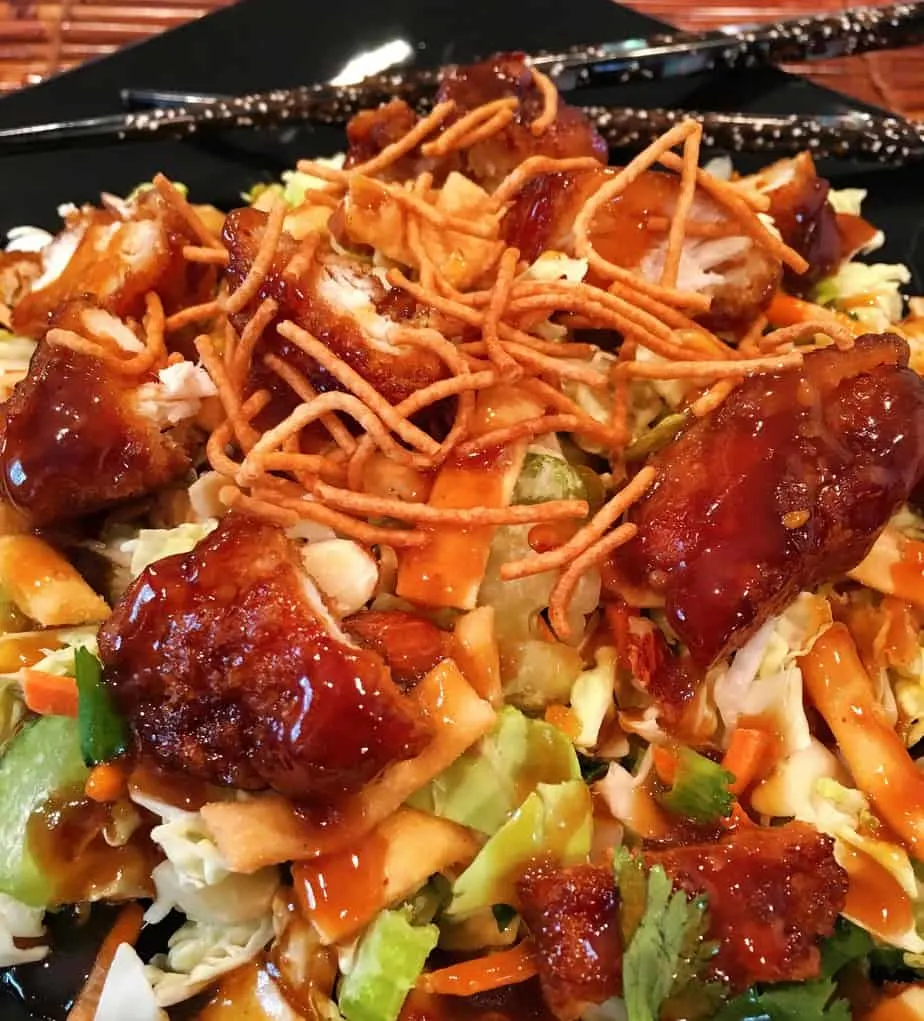 Attention Ladies! I just wanted to quickly share this recipe with y'all! I love Applebee's Oriental Salad. Don't you? All that crunchy goodness, chicken, and Asian dressing. I order it every time I go there for lunch. It's such a nice change from your typical lunch salad.
I knew there had to be a quick and easy way to replicate all that Yum! There is! Best of all you can make this salad in about 5 minutes or less!!!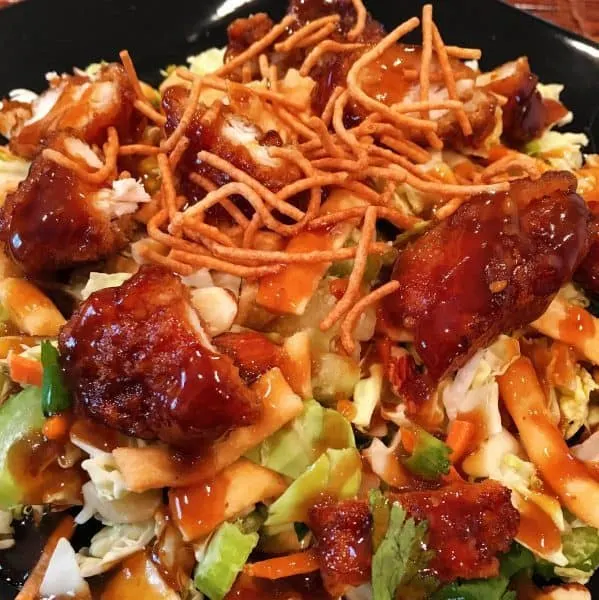 It's so simple! You need one package of Marketside Asian salad mix. This salad mix is filled with chopped cabbage, green onion, carrot, celery, and cilantro. The mix comes with a package of won-ton crispy noodles and slivered almonds. The sesame ginger dressing is the bomb!
Purchase a small container of Wal-Mart's Service Deli General Tso's chicken. Slice it into bite size pieces. Place the chicken pieces on top of your salad blend. Drizzle with dressing. I topped mine with crunchy rice noodles that you can purchase in the Oriental section.
That's it! A quick simple super yummy lunch salad! Enjoy!
Happy Nesting!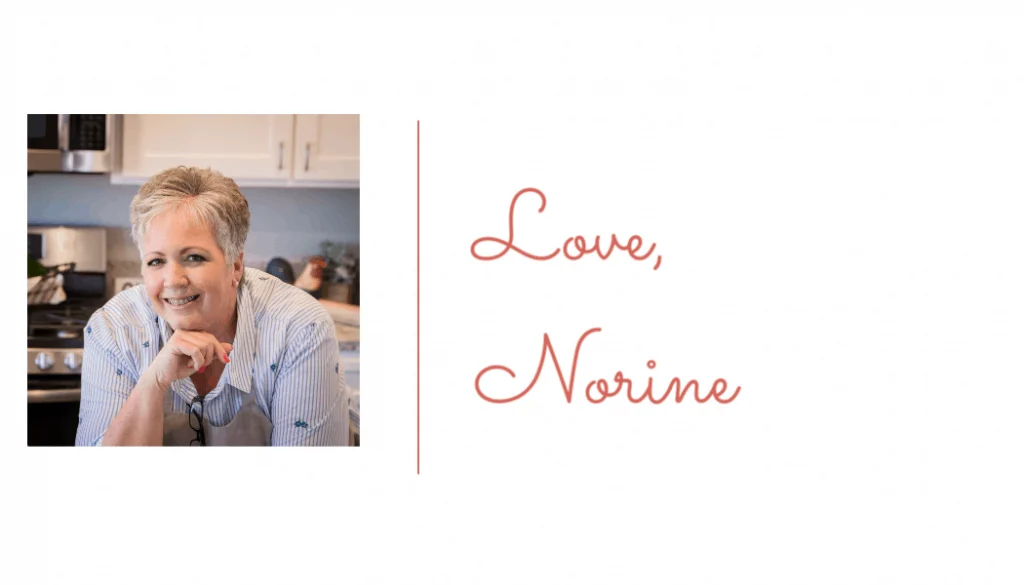 Yield: 4 servings
General Tso's Asian Salad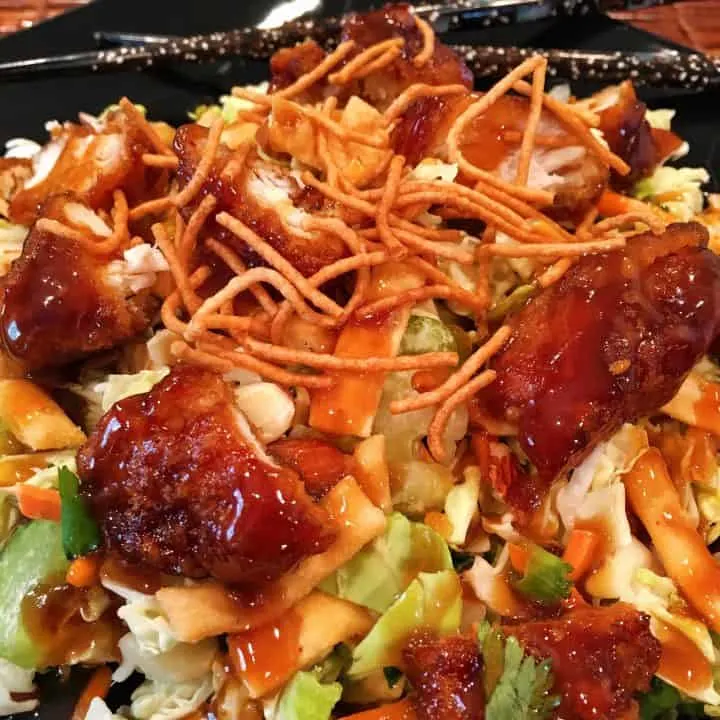 Crunchy Asian Salad mix topped with supermarket deli General Tso's chicken. A quick easy and delicious lunch!
Ingredients
1 package Marketside Asian Salad Mix
8-10 pieces General's Tso Chicken nuggets from market deli
Instructions
Open package of Asian Salad mix.
Cut General Tso's chicken pieces into bite size pieces and place on top of salad mix. Sprinkle with almonds and Chinese noodles and drizzle with salad mix dressing.
Nutrition Information:
Yield:
4
Serving Size:
2 cups
Amount Per Serving:
Calories:

128
Total Fat:

8g
Saturated Fat:

1g
Trans Fat:

0g
Unsaturated Fat:

6g
Cholesterol:

22mg
Sodium:

245mg
Carbohydrates:

7g
Fiber:

1g
Sugar:

0g
Protein:

7g