Hawaiian Macaroni Salad is a traditional simple Hawaiian pasta salad. It's a no-frills mac salad made with simple ingredients and it's a family favorite!
Have you ever been to a Hawaiian Luau, or a party thrown by Polynesian friends?
It's the BEST food event you'll ever attend. Seriously…The. Best!!! From the pulled slow roasted pork, to the Teriyaki Chicken and rice, the Fresh fruits, breads, and this salad…it's never ending. The food, family, and fun NEVER ends! The women sing and laugh in the kitchen as they prepare the food. The men and children sit around singing to the soft sounds of a ukulele! It's beautiful dinning experience.
One of my very favorite dishes is this Authentic Hawaiian Macaroni Salad. The true version of this salad is simple. Macaroni, shredded carrots, a little onion, mayo, salt, and pepper. I know it sounds too simple to really be that good…but it is…that good!
It's a great basic creamy macaroni salad that you can add other ingredients too. Some cooks like to add diced celery, crab, extra onion. However, I prefer the simple traditional basic recipe. I've seen lots of recipes on Pinterest for this salad that include ham and pineapple. That is NOT a traditional Hawaiian Mac Salad. I don't know what it is? Maybe someone high from watching too much "Moana" went crazy…but it isn't traditional Island Macaroni Salad. So steer clear of the ham and pineapple.
This is a fantastic Pasta Salad…and a sure way you can enjoy that Island taste without leaving home. Let's get cooking!
How to Make Hawaiian Style Macaroni Salad
In a large pot bring water to a boil and cook 1 pound of Macaroni per the instructions on the box. Make sure that you cook that pasta "al dente". If you over cook it, it won't be able to absorb the creamy dressing and you want that!
TIP: I love to use Bertolli macaroni for the texture. Any macaroni pasta will work though.
Drain and rinse cooked pasta. Place the hot pasta in a large bowl. Sprinkle with 2 Tablespoons of Apple Cider Vinegar. This one simple little step makes this salad stand out from the rest! The pasta absorbs the tang of the Apple Cider quickly… so move fast!
Give the past a quick toss after adding the vinegar.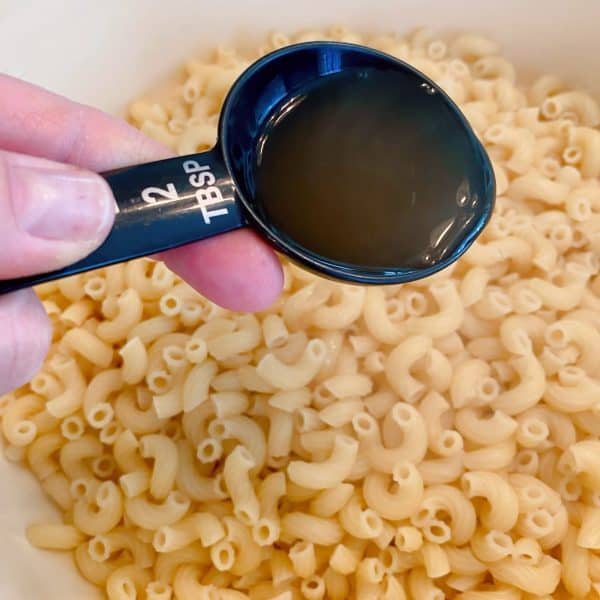 Add two finely shredded carrots and 1/4 cup minced green onion.
TIP: You can use white or yellow onion that has been shredded. I prefer the pop of color that the green onion adds to this pasta.
Add salt and pepper to taste. I use 1 teaspoon of salt and 1/2 teaspoon of coarse black pepper, but you might like a little more flavor. Remember when it comes to seasoning… everyone's individual taste's vary. I prefer to go lighter on the salt. I never know when a guest may have dietary restrictions. You can always add more salt…but it's really hard to pick out those small granules once they're in there. (Y'all know I'm joking about picking out that salt right? lol)
Give all that a good stir before adding the dressing.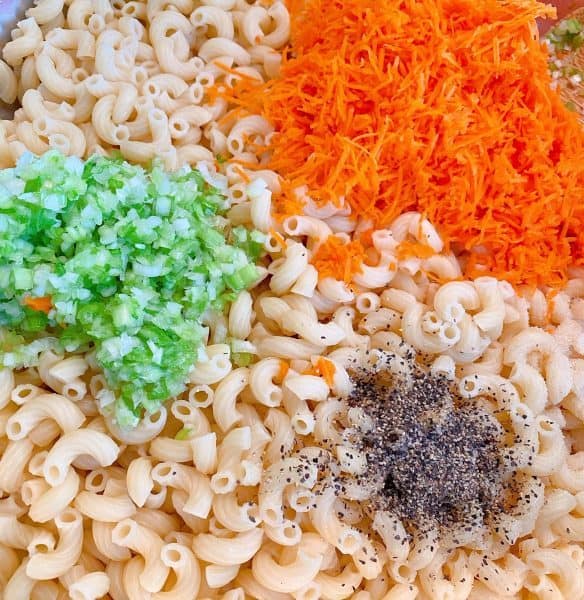 Dressing for Hawaiian Macaroni Salad
For this next step you have two options…
Option 1) Mix all the dressing ingredients together in a separate bowl and then add it to the pasta mixture…
Option 2) Don't mess another bowl, unless you live to wash dishes, and just throw it all in the main bowl and give it a good stir. The original recipe calls for option 1…but honestly it makes no difference.
If you know me at all you know I went with option 2! I won't guilt you if you chose option one. Go dishwashers of the world!!! (See I'll even cheer ya on…and give you my address so you can come wash my dishes for me. lol)
Add 2 1/2 cups of mayonnaise…Best Food, Hellman's or Dukes! Note it states mayonnaise…not that other dirty word…Miracle Whip. Walk away from the "M.W." my friends. This is a mayo salad if ever there was a mayo salad! So no substitutions. Add 1/4 cup milk and 2 teaspoons of sugar!
Give that all a good stir y'all! Look at all that creamy goodness!!! Isn't that beautiful. If the salad doesn't seem "creamy" enough for you, you can add a couple tablespoons of extra milk the next day. At our favorite local Hawaiian restaurant they make theirs super creamy. I like to find a happy medium.
Cover and chill for 4 hours or over night. Let me insert here that this salad is much better when it has a chance to sit overnight to give those simple flavors a chance to party together for awhile!
TIP: This salad can be made up to two days in advance.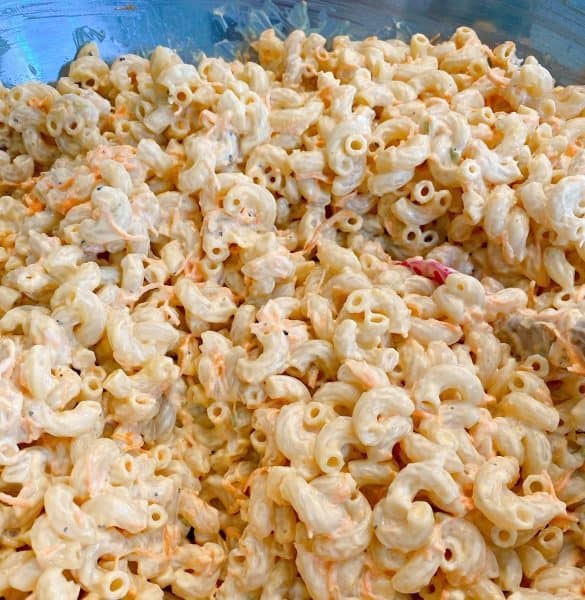 Serving Hawaiian Pasta Salad
When you're ready to serve this salad, give it a good stir, garnish with a sprinkle of chopped green onion, and stand back and watch your guests fill their plates and keep on coming back!
Look at all that delicious creaminess! Honestly I wish y'all could grab a fork and take a taste. It's such a simple salad that you'll be tempted to add a bunch of other ingredients to it…but don't. Our friends from the islands know what they're doing! This salad is fantastic with BBQ meats! It doesn't steal the show…it compliments it!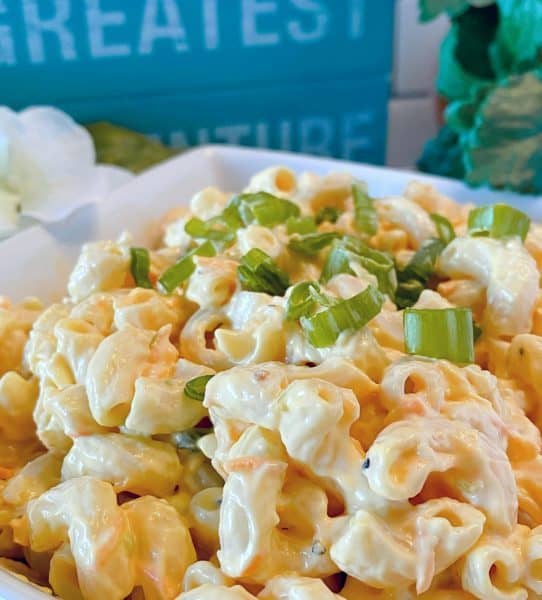 My teenage and young adult nephews and nieces gobble this salad up! My grand babies love it … I adore it! Truly my favorite creamy mac salad!
If you're looking for some other great Summer Salad idea's you might enjoy these
I had so many of you ask for this recipe when I shared it on Instagram. I hope you'll give it a try and let me know what you think!
As always, thanks so much for stopping by and visiting with me today! I hope you have a great week and weekend. Remember you can join me every day as I share my favorite recipes and happenings over on Facebook, Instagram, and pin my favorite pins on Pinterest.
Come back soon and Happy Nesting!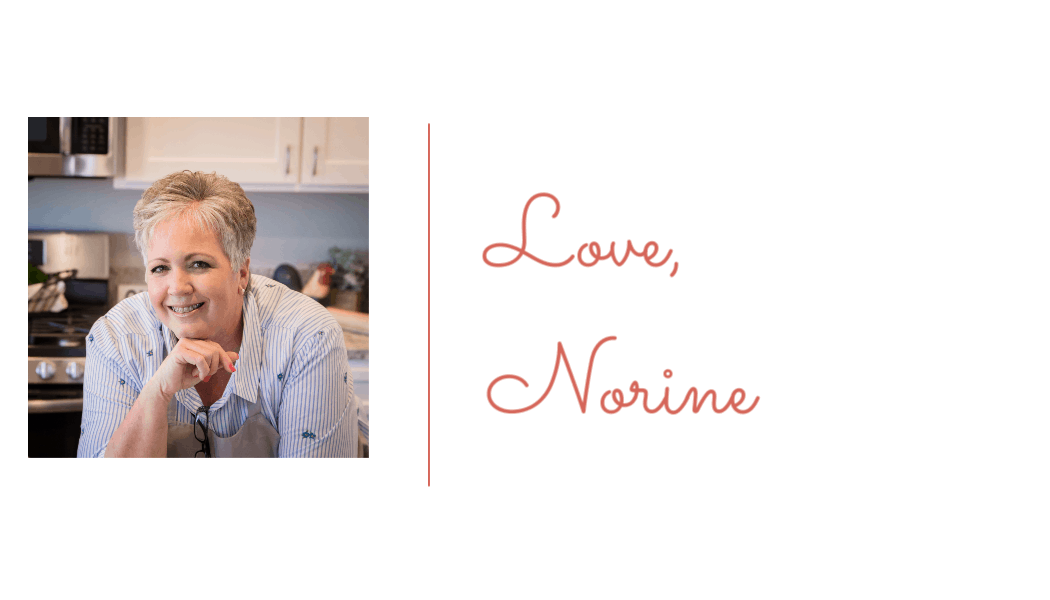 Yield: 10 servings
Traditional Hawaiian Macaroni Salad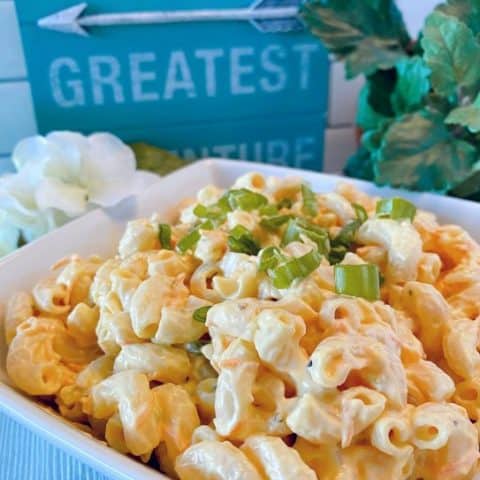 Hawaiian Macaroni Salad is a traditional simple Hawaiian pasta salad. It's a no-frills mac salad made with simple ingredients and it's a family favorite!
Ingredients
1 pound macaroni
2 tablespoons apple cider vinegar
2 carrots, shredded
1/4 cup green onions minced (optional)
2 1/2 cups Mayonnaise Best Foods, Hellman's or Dukes mayonnaise (no substitutes!)
1/4 cup milk
2 teaspoons sugar
salt and pepper, to taste
Instructions
Cook macaroni according to package directions. Rinse and drain well and place macaroni in a large bowl (I like to use a bowl with a lid so I can easily refrigerate to chill)
While macaroni is still hot, sprinkle vinegar over the top and quickly stir pasta. Add grated carrots and onion. Toss together until well combined. Allow to cool about 10-15 minutes.
Add mayonnaise, milk, and sugar. Salt and pepper to taste. Stir until all the noodles are evenly coated.
Cover and refrigerate at least 4 hours (best if overnight). Gently stir a little more milk in before serving if needed,no more than a tablespoon or two. Garnish with chopped green onion.
Recommended Products
As an Amazon Associate and member of other affiliate programs, I earn from qualifying purchases.
Nutrition Information:
Yield:
10 servings
Serving Size:
1 cup
Amount Per Serving:
Calories:

477
Total Fat:

44g
Saturated Fat:

7g
Trans Fat:

0g
Unsaturated Fat:

36g
Cholesterol:

25mg
Sodium:

405mg
Carbohydrates:

16g
Fiber:

1g
Sugar:

2g
Protein:

3g