Parmesan Garlic Butter Baby Red Potatoes are the greatest side dish since his older brother "Baked Potato"! Small red potatoes are cut in half, baked in a rich garlic butter and topped with crispy baked Parmesan Cheese! In a word… Scrumptious!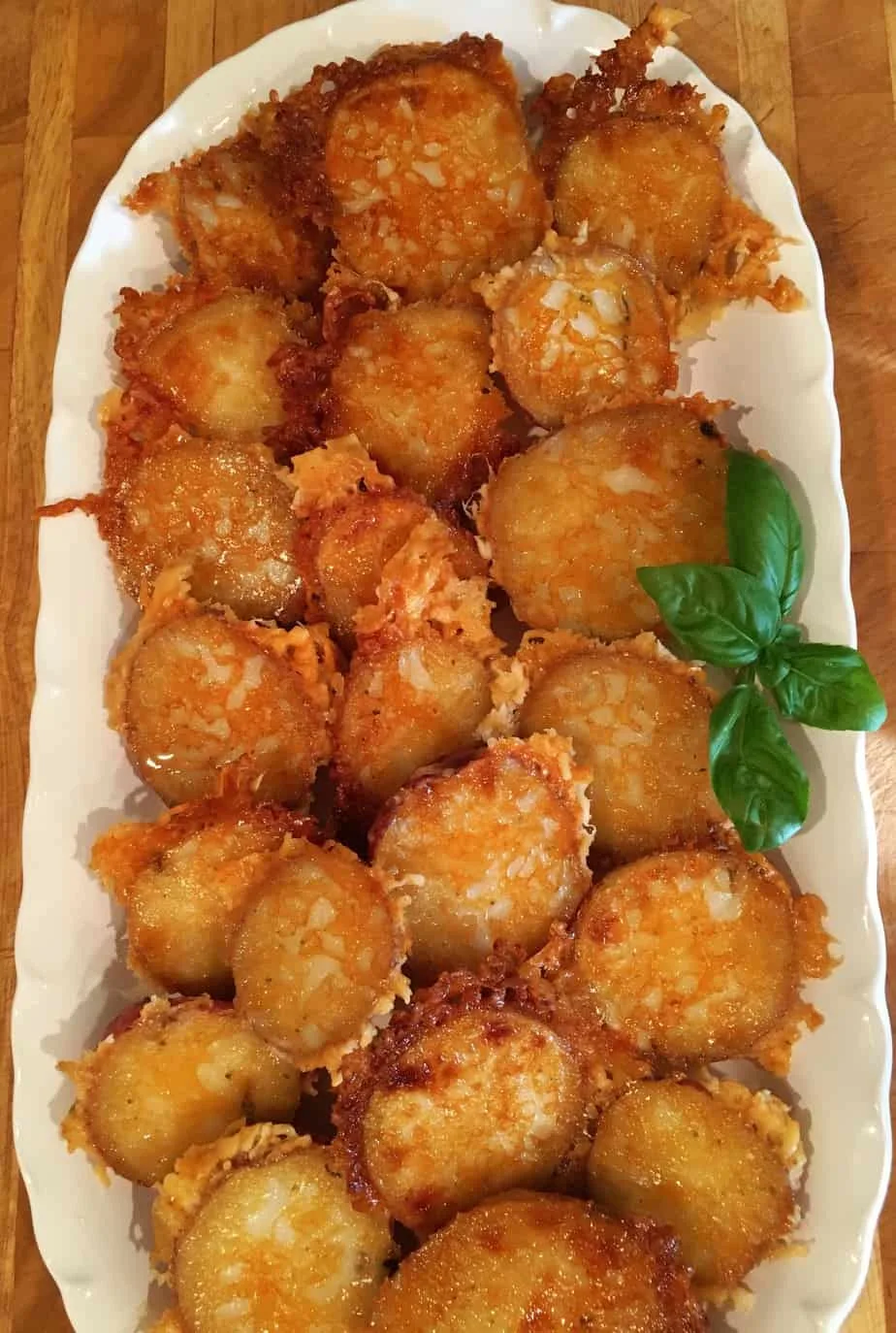 I promised a side dish to go with your Father's Day Ribs! This is one amazing side that goes great with any grilled main dish! There's nothing better than an amazing potato dish to kick up your BBQ!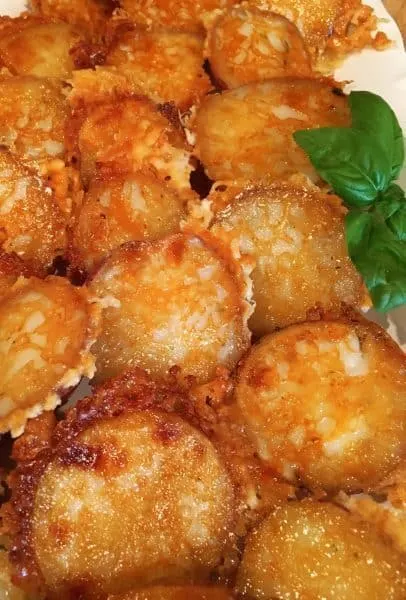 I began making these Parmesan Garlic Butter Baby Potatoes a couple of years ago! I wanted something different from the traditional baked potato. Something with a little personality! Boy oh boy do these have personality!
I love small red potatoes. Not to kick their cousin the "russet" when they're down…but they are creamier in texture and flavor. (Sorry Russet… I still love ya!)
These little reds are roasted in butter, garlic salt and Parmesan cheese. See… loads of personality!!!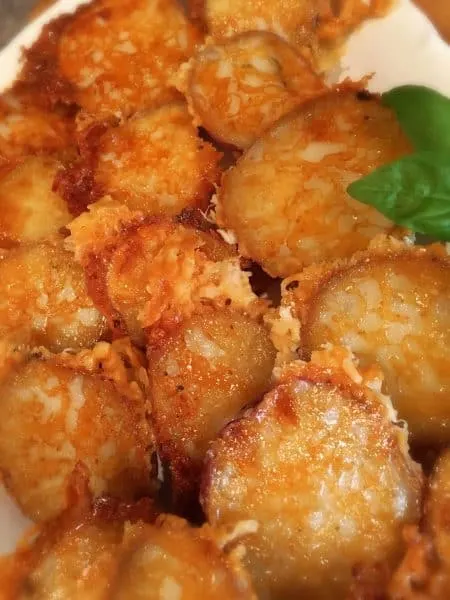 How To Make Crispy Oven Parmesan Red Potatoes
Wash red potatoes and slice them in half.
You'll need to prepare a large cookie or baking sheet by coating it in melted butter. Make sure it covers every single inch of it.
Sprinkle with shredded Parmesan cheese. For this recipe you need REAL grated Parmesan cheese. Not the green jar…real grated cheese is a must for this one! (I like mine extra cheesy, so I sprinkle a little more on…you know…just cause it makes me happy!)
Seasoning Roasted Cheesy Potatoes
Time for seasonings the red potatoes. I use garlic salt and a little cracked black pepper. You can add other seasonings, like onion powder, all-purpose season salt. It's really about personal preference.
Baking Cheesy Red Potatoes
Lay the potatoes cut side down. Their little red fannies should be sticking up in the air for all the world to see! (Maybe we should call these mooners? Lol)
Bake for 30 minutes, until you can easily poke them in their "fannies" with a fork.
Remove from the oven and cool a FULL 5 minutes. It's really important that you NOT remove the potatoes before the full five minutes for the cheese to stick to the potatoes.
TIP: If you skip this step you will lose all that crispy yummy Parmesan topping!
Use a fork pull them apart. Plate them on a serving dish.
The cheese is going to hang over the potato edges and that's fine and dandy! Just a little extra love! We all need a little extra love…right?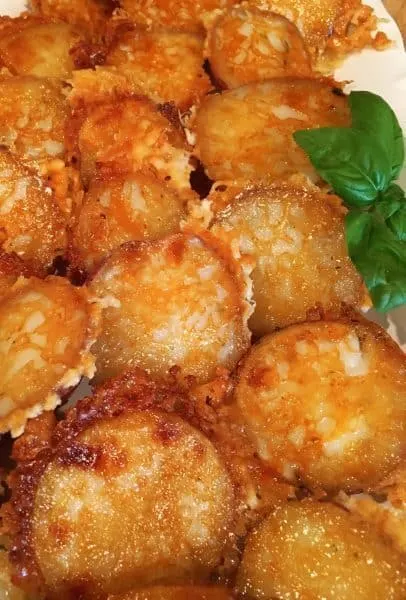 Finishing Touches and Serving Ideas for Roasted Potatoes
What you end up with is a hearty, creamy, buttery roasted potato, encrusted with an outer Parmesan cheese layer, and a light hint of garlic.(Kind of like the Rodeo Drive of steak fries… Ohhh-la-la!)
A simple recipe with minimal effort involved. (Which is my kind of side dish!)
They pair up awesome with your favorite grilled recipes. Whether it's ribs, chicken, or steak! You can sever them with a side of Ranch Dressing, or sour cream, for dipping!
They are great straight out of the oven too. YUM!!!
If you haven't tried this recipe, this is the perfect weekend to give it a go!
I'm including the printable recipe below. To be honest… I don't even look at the recipe anymore. They're so simple to whip up! You really can't go wrong with this one.
Other Great BBQ Side Dish Recipes
I hope you enjoy this recipe and if you do…please share it with a friend.
I appreciate ya stopping by to visit! I know how busy our lives can get, so it means a lot to me that you take some time out of your day for me! Wishing you a day full of sunshine…
Happy Nesting!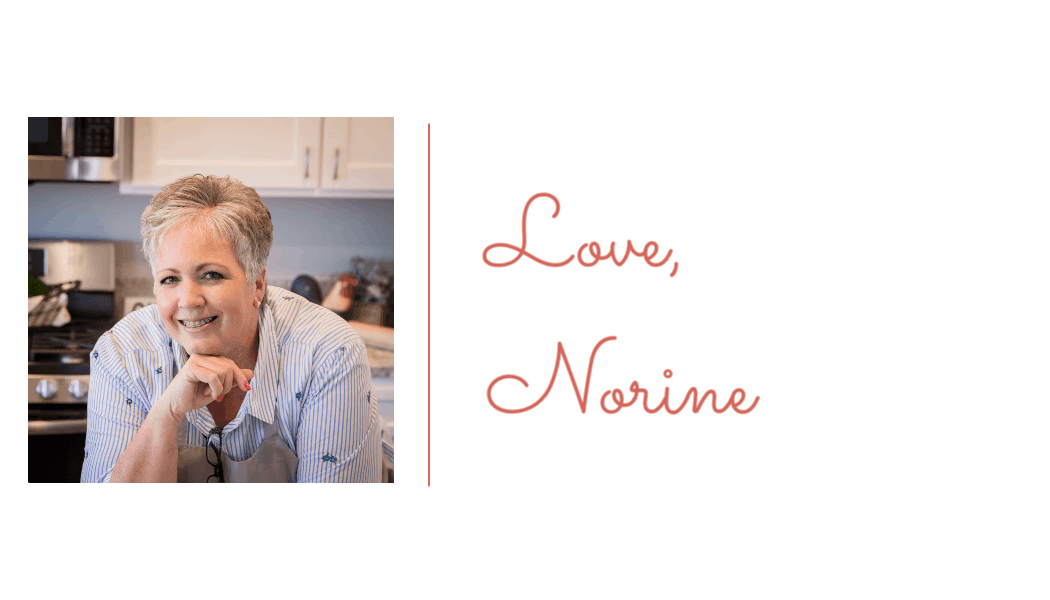 Yield: 5 -6 servings
Parmesan Garlic Butter Red Potatoes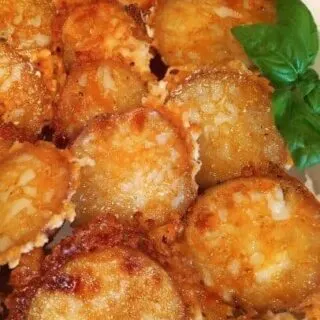 Our family loves these parmesan garlic butter potatoes. It's a great alternative to a baked potato and the perfect side dish to any meal. They're super easy and super yummy!
Ingredients
10 - 12 small red potatoes
1/4 cup melted butter
grated parmesan cheese
garlic salt
other seasonings (to taste)
Instructions
Preheat oven to 400 degrees.
Wash and cut potatoes in half.
Melt butter and pour into a cookie or baking sheet pan. Spread the butter evenly across the bottom.
Generously sprinkle cheese and lightly sprinkle other seasonings all over the butter.
Place the potato halves face down on the butter, cheese and seasonings.
Place in preheated oven and bake for 30-40 minutes. Until fork inserts easily.
Cool for at least a FULL 5 minutes before removing from the pan, otherwise the parmesan crust won't stick to the potato.
Serve on a plate with a side of Ranch dressing or Sour Cream for dipping.
Nutrition Information:
Yield:
6
Serving Size:
3-4 potato halves
Amount Per Serving:
Calories:

317
Total Fat:

8g
Saturated Fat:

5g
Trans Fat:

0g
Unsaturated Fat:

2g
Cholesterol:

21mg
Sodium:

175mg
Carbohydrates:

54g
Fiber:

5g
Sugar:

4g
Protein:

7g
Norine's Nest in no way provides any warranty, express or implied, towards the content of recipes in this website. It is the reader's responsibility to determine the value and quality of any recipe or instructions provided for food preparation and to determine the nutritional value, if any, and safety of the preparation instructions.