Homemade, fresh-tasting, Super Easy Sloppy Joes just like Grandma used to make! They're simply the best sandwich and one the whole family is sure to love!
The Holidays are quickly coming to a close. It's time to ease back into our daily routine of figuring out what to make dinner! Right? (I know, it's the most dreaded question every mother faces every day! Mommmm! What's for dinner?)
*As an Amazon Associate I earn from qualifying purchases. This post may contain affiliate links, which means that I may make a commission from any purchases at no additional cost to you. Thank you for your support!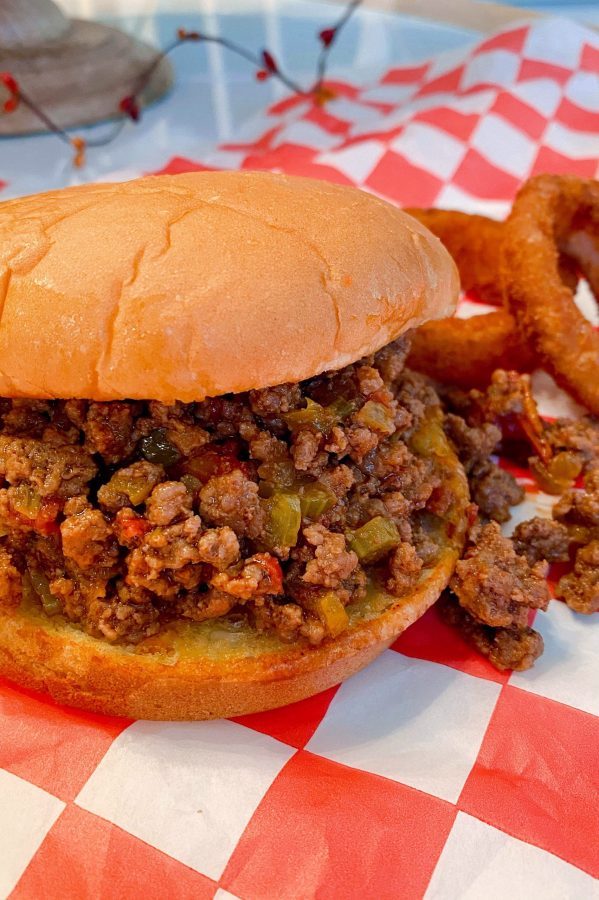 Well let me help you out with this Classic Family favorite! The Old Fashioned Sloppy Joe!
Sloppy Joes have been around as long as I can remember. Mind you we didn't have them very often at our home when I was growing up…but my friends did…and I was envious of their good dinner fortune.
There are a lot of theories out there about how the "Sloppy Joe" came about. Many believe it started in Sioux City Iowa. Loose meat sandwiches originated in the 1920's when mothers were looking for dishes that were economical yet filling. Fast forward to the 1940's when a guy named "Joe", at a local diner, decided to toss some tomato sauce, and a few other ingredients, into that loose meat and came up with what we affectionately call…The Sloppy Joe!
Not much has changed over the years has it? We're still looking for a way to feed our families good homemade meals on a budget! Which is probably why this sandwich has stayed around for so long!
I love this specific Sloppy Joe recipe because it's not so saucy that the buns get soggy! (Yuck! I'm not a huge fan of sopping wet bread. Just not my thang! Thus my love for this version of the old classic.) It's a great balance of a flavor filled sauce and lots of meat!
How To Make Easy Homemade Sloppy Joes
Sloppy Joes are a sandwich that consist of all the good stuff that's in a basic burger…in my humble opinion. Ground beef, ketchup, mustard, Worcestershire sauce, onions, peppers and seasonings all mixed together and placed on a toasted bun!
Let's get cooking!
Before beginning, chop 2 celery ribs with leaves, 1/2 cup chopped onion, and 1/4 cup chopped peppers. You can use green, I went with yellow because the "eaters" at this Nest prefer the more mild flavor of yellow peppers over green. (Honestly the poor green pepper at this Nest is just shamed to no end! It's sad really!)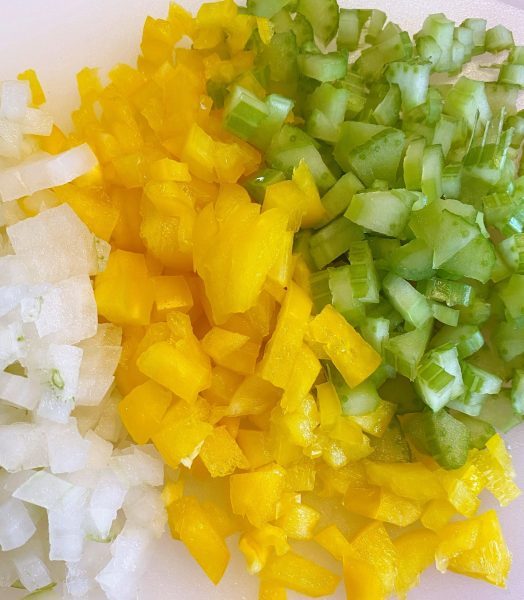 In a large Dutch Oven over medium heat, brown 2 pounds of ground beef, along with your chopped peppers, onions, and celery.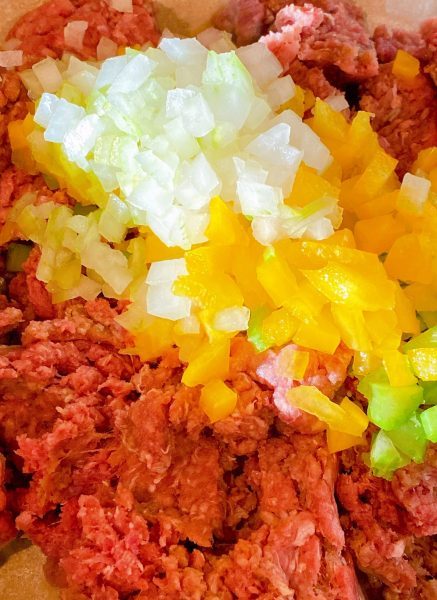 Continue cooking until the meat is no longer pink and the vegetables are tender. Drain.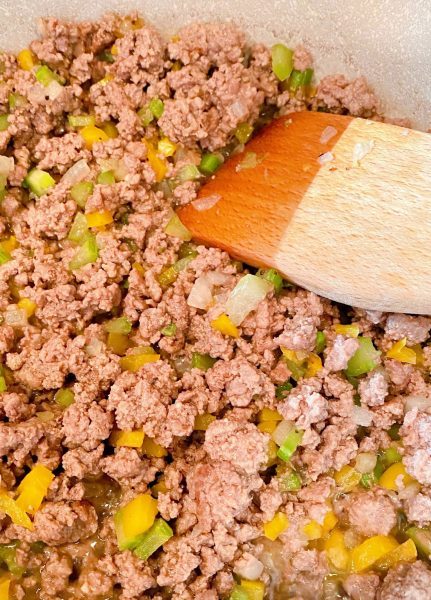 Add 1-2/3 cups canned crushed tomatoes, 1/4 cup ketchup, 2 Tablespoons brown sugar, 1 Tablespoon apple cider vinegar, 1 Tablespoon Worcestershire sauce (Can you say that word? Thankfully it's not a requirement to using it!) , 1 Tablespoon Steak Sauce, 1 Tablespoon Spicy Brown Mustard, 1/2 teaspoon ground garlic powder, 1/4 teaspoon ground mustard, and 1/4 teaspoon paprika, and salt and pepper to taste.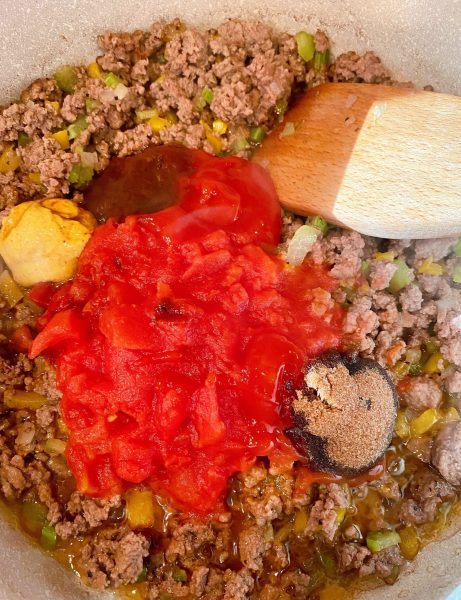 Mix well over medium heat.
That's really all there is to this recipe, which is one reason I recommend it for the first time Junior Cook at your Nest! It's a great beginners recipe with a high success rate!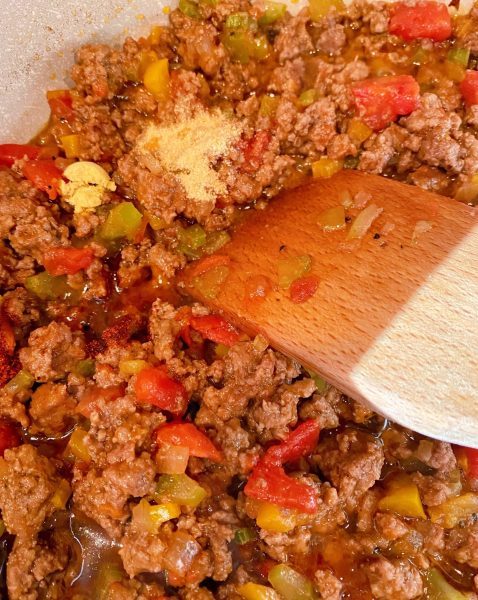 Simmer the mixture, uncovered, for 35-40 minutes, stirring occasionally. As the mixture cooks, the sauce will reduce down. The house is also going to smell great as this reduces down!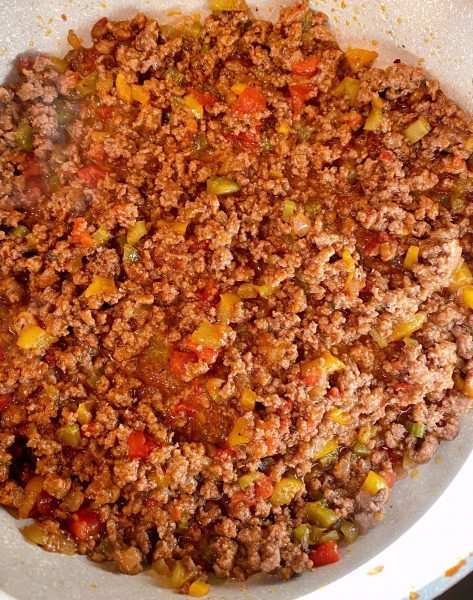 What type of bun should I use on a Sloppy Joe?
Great Question!
To assemble the sandwiches you'll want a nice dense hamburger, or artisan, bun. You can use a regular hamburger bun, just know that the bun will get a tad soggy because they tend to be lighter and airier.
Regardless of the bun you choose, I highly recommend toasting the bun! It adds a little extra flavor and also helps to seal the bread so it's less likely to absorb all the liquid from the sloppy Joe mixture.
I like to spread a thin layer of mayonnaise on each half of the bun and then place them mayo side down on a hot grill to toast.
TIP: Use mayonnaise in place of butter when toasting breads on a griddle. Mayonnaise spreads smoother and much easier to work with than butter. It creates the perfect golden crust too. Another perk? It won't tear your bread slices or buns.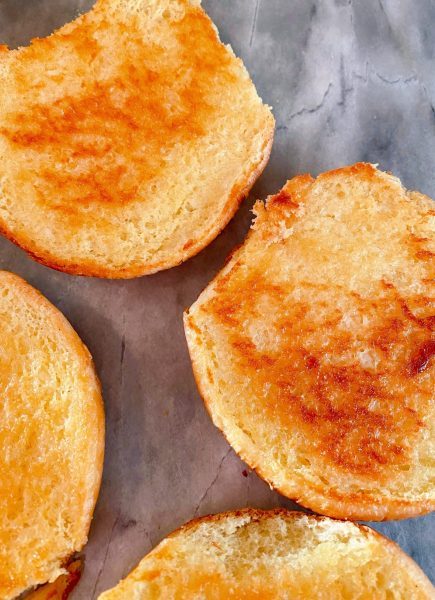 Spoon 1/2 cup of the sloppy Joe meat mixture onto each toasted bun.
Doesn't that look delicious! Oh I wish you could each get sniff of how wonderful this Sloppy Joe Recipe is! It's a truly fantastic loose meat sandwich… and just what I think those "Moms" of the 1920's were searching for when trying to feed their families.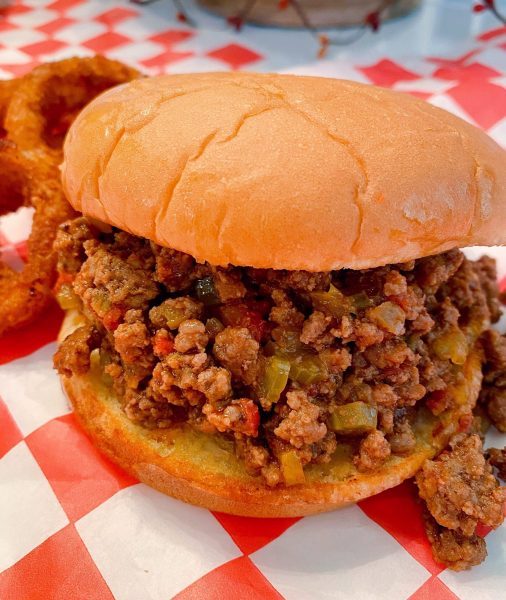 I serve these sandwiches with onion rings and pickle spears! Just keep it simple my friends! A potato or pasta salad would also work well with this sandwich for dinner.
It would pair well with my Parmesan Garlic Butter Baby Red Potatoes too! Honestly it goes with just about any picnic side…or can be served by itself. You decide!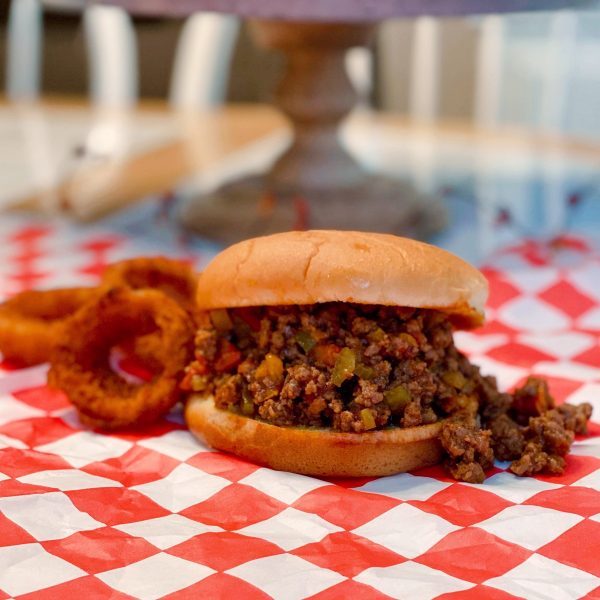 You might also enjoy these other fast and easy, budget friendly sandwiches…
Family Favorite Sandwich Recipes
I hope this family favorite helps you out with your meal planning this week! Our grandmothers knew what they were doing when they created the loose meat sandwich… and "Ol' Joe" kicked it up by adding tomato sauce and some seasonings! Thanks Joe!
Thanks so much for stopping by and visiting today! Come back soon…and remember you can always follow me on Instagram, Facebook, and Pinterest for more great recipes!
Happy Nesting and Happy New Year!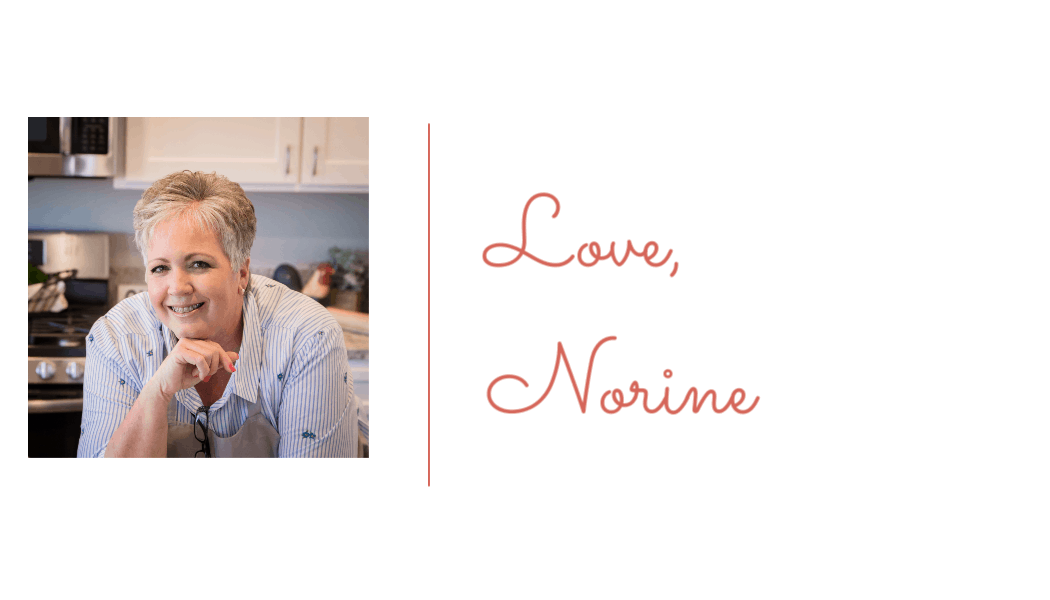 Yield: 8-10 servings
Super Easy Sloppy Joes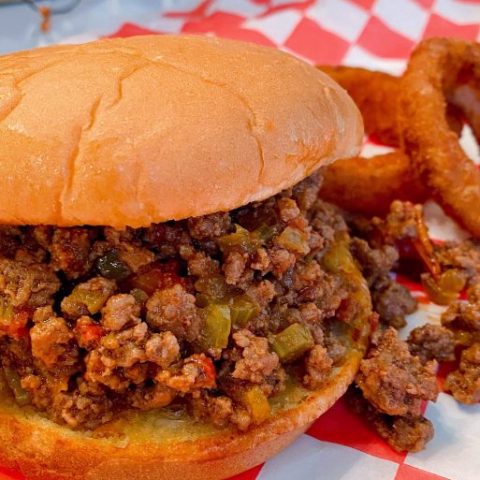 Homemade fresh-tasting Super Easy Sloppy Joes just like Grandma used to make! They're simply the best sandwich and one the whole family is sure to love!
Ingredients
2 pounds ground beef
1/2 cup chopped onion
2 celery ribs with leaves, chopped
1/4 cup chopped yellow, or green pepper
1-2/3 cups canned crushed tomatoes
1/4 cup ketchup
2 Tablespoons brown sugar
1 Tablespoon Apple Cider Vinegar
1 Tablespoon Worcestershire sauce
1 Tablespoon steak sauce
1 Tablespoon spicy brown mustard
1/2 teaspoon ground garlic powder
1/4 teaspoon ground mustard
1/4 teaspoon paprika
Salt and Pepper to taste (about 1/4 teaspoon)
8 to 10 hamburger buns, split
Instructions
In a Dutch oven, over medium heat, brown ground beef, onion, celery, and pepper until the meat is no longer pink and the vegetables are tender; drain. Add in the next 12 ingredients; mix well.
Simmer, uncovered, for 35-40 minutes, stirring occasionally. Spoon 1/2 cup meat mixture onto each bun. Serve immediately.
Nutrition Information:
Yield:
10
Serving Size:
1
Amount Per Serving:
Calories:

451
Total Fat:

18g
Saturated Fat:

6g
Trans Fat:

1g
Unsaturated Fat:

9g
Cholesterol:

81mg
Sodium:

734mg
Carbohydrates:

41g
Fiber:

4g
Sugar:

15g
Protein:

32g