Spring Fresh Asparagus with toasted walnuts and feta cheese combine for a tasty side dish that goes well with all your grilling recipes!
Fresh pencil thin shoots of Spring Sautéed Asparagus are a favorite side dish at this Nest, with the "Big Birds", this time of year. I prefer asparagus sautéed or roasted, over steamed. It's just a personal choice…well that, and I'm not a huge fan of slime!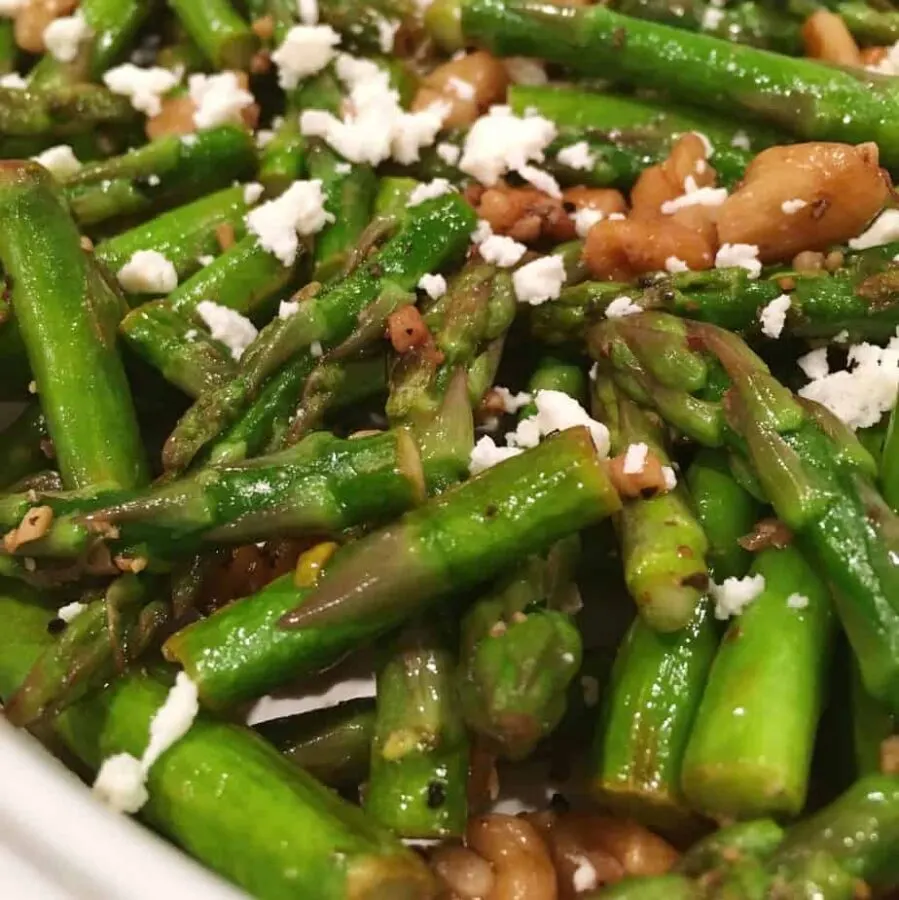 If you're not an Asparagus lover, like my ungrateful children…lol…may I suggest…sautéed Asparagus. Such a huge difference over steamed! It is crisp, yet tender, and packed with flavor. (In other words…it's not like the algae from the bottom of the pond! YUM!)
This Asparagus side dish is cooked in a rich nutty walnut oil, seasoned with minced garlic, coarse black pepper, and salt.
Tossed with toasted walnuts for extra flavor, and sprinkled with creamy, flavor packed, feta cheese. It's truly one of the easiest asparagus side dishes you'll make this spring!
I made this side dish to go with our Valentine's dinner. Asparagus really is a delicacy. It can make an everyday meal seem extra special.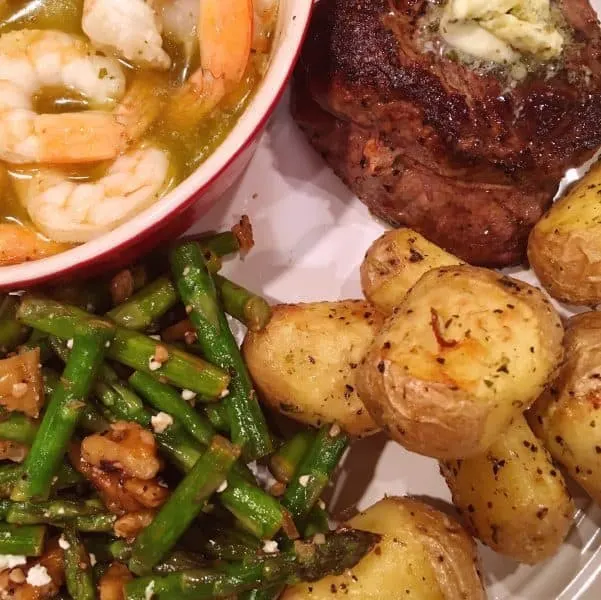 Tips For Perfect Sautéed Asparagus
Chose young tender Asparagus shoots. It shouldn't be any bigger around than your pinky finger.
Bright green color down the stalk as far as possible.
It should be nice and firm, not wiggly and floppy!
Make sure your market keeps their asparagus in water. This will ensure it hasn't lost its flavor.
Cut the ends off when you get home, place in a jar with water, refrigerate until ready to use.
Trim Asparagus bottoms up to the green. Discard the white and light green ends
How To Make Asparagus with Walnut and Feta Cheese
This is such an easy, simple, delicious dish that if you blink you'll miss the recipe! I'm not kidding. I almost feel guilty making an entire post for this side dish. I love it so much though that I had to share it.
In a large Skillet, over medium high heat, place 1 Tablespoon Walnut Oil or Olive Oil, and 1 tablespoon butter.
TIP: Butter added to Olive Oil helps prevent the butter from burning. I know "browned butter" is all the rage…just not in this dish.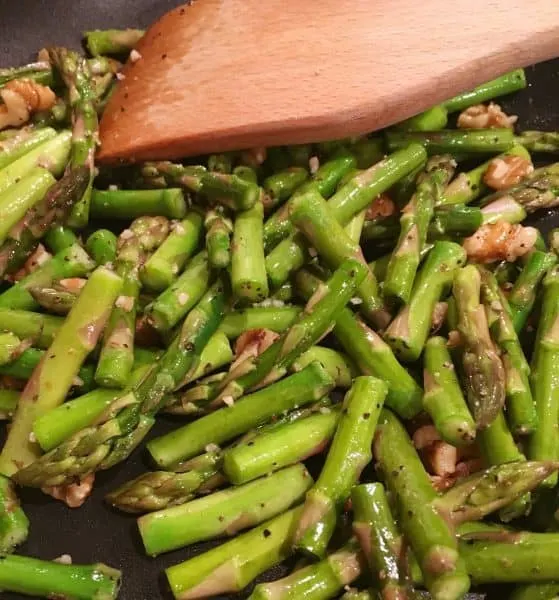 Add Minced Garlic and Chopped Walnuts. Season with Salt and Pepper to taste.
Cook over medium high heat, sautéing constantly, until asparagus turns dark green, is tender, yet crisp. I like to call it "fork tender". (So do some other "real chefs"…lol)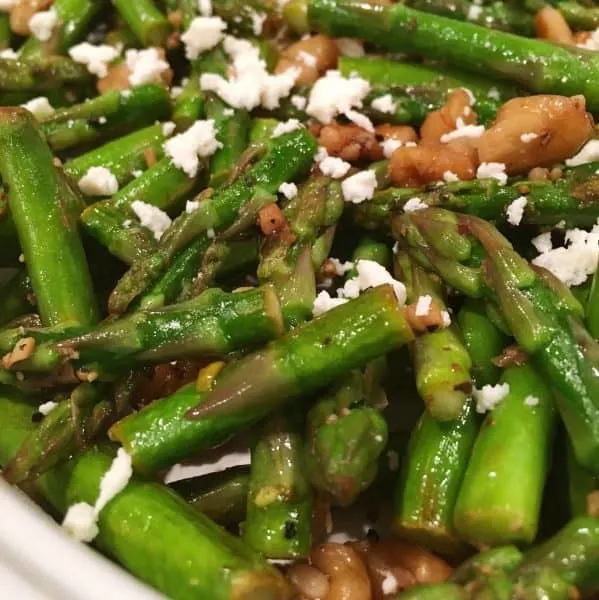 Place in a serving dish and sprinkle with fresh crumbled feta cheese.
That's the entire recipe! So simple and yet such an elegant Sautéed Asparagus Side Dish. I truly love the delicate tender sprigs of Asparagus surrounded with delicate walnut butter, toasted flavorful walnuts and creamy feta.
The flavors and textures of this dish combine beautifully. You'll look like a pro with this easy asparagus side dish. (Move over Gordon Ramsay…there's a new side dish queen in the house!)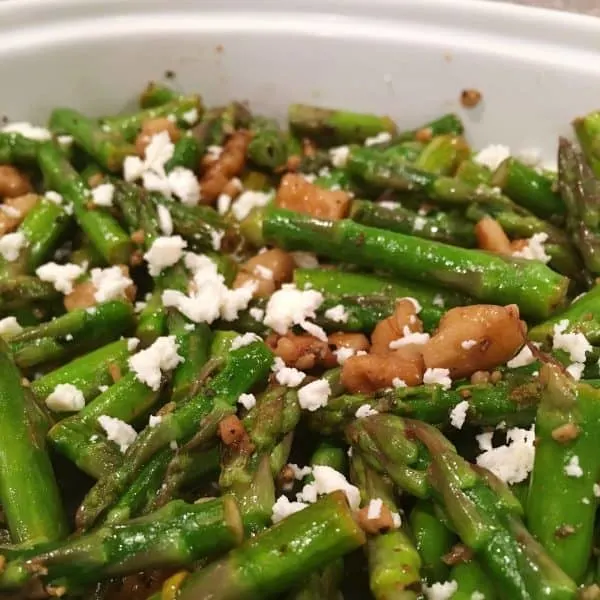 Hope you enjoy this dish as much as we do.
It would go perfectly with your Easter Ham or Lamb. It goes great with grilled steaks or chicken. Just be sure to hurry and make it while we are at the peak of the season!
If you love this great side dish you might also enjoy these other Side Dish Recipes
If you're really lucky, like us, the "other chicks" at your Nest won't like it either…more for you! Score!!! (They don't need to know what they're missing out on! Lol)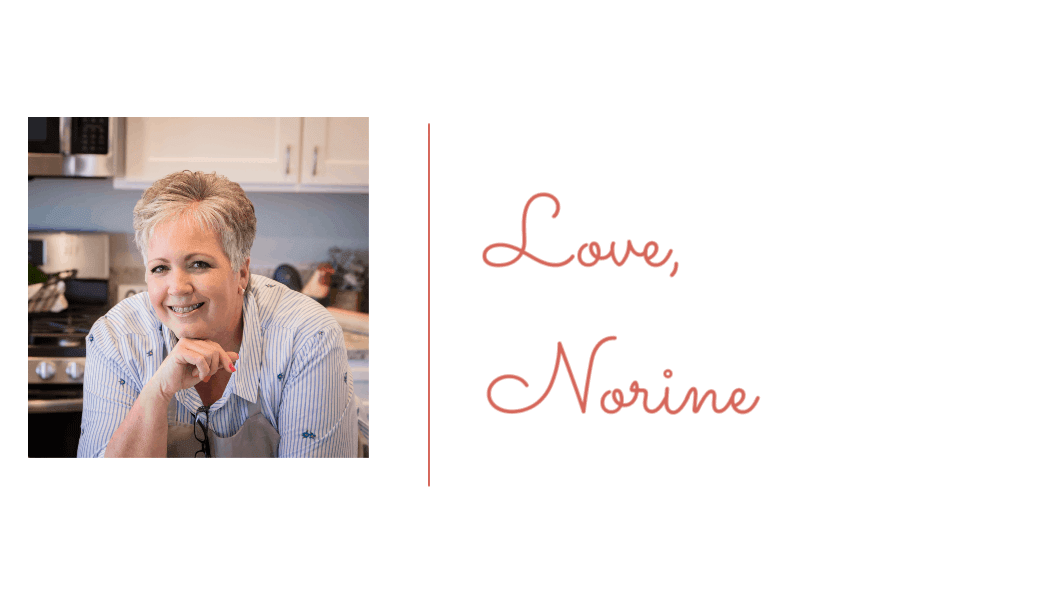 Yield: 4 servings
Asparagus With Toasted Walnuts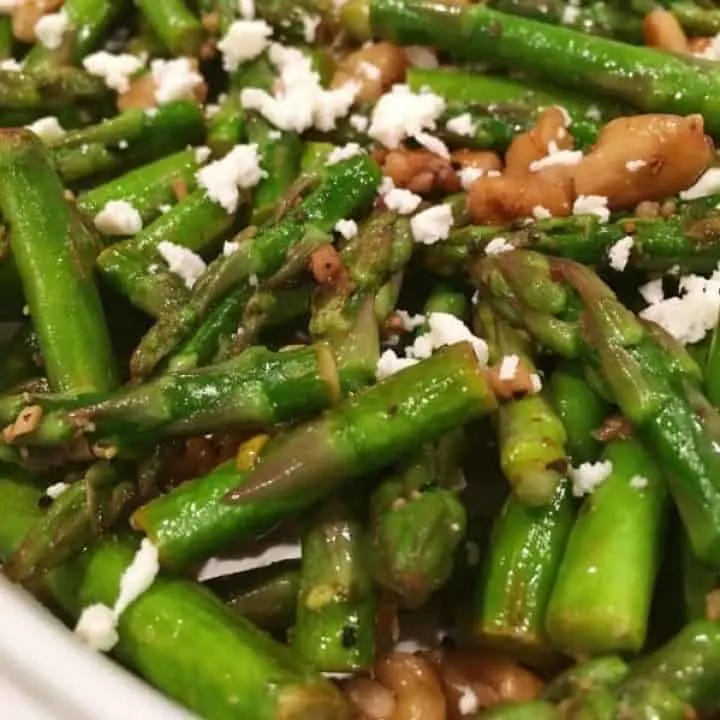 Tender Asparagus spears and walnuts are sauteed in walnut oil and butter and topped with creamy flavorful feta cheese for a truly delicate delicious side dish.
Ingredients
1 pound fresh thin Asparagus, rinsed and chopped into bite size pieces, stems removed
1 Tablespoon butter
1 Tablespoon Walnut Oil or Olive Oil
1/4 cup coarsely chopped walnuts
1 tsp minced garlic
Salt and Pepper to taste
3 Tablespoons Feta Cheese Crumbles
Instructions
In a large skillet, over medium high heat, heat walnut oil and butter until butter is melted.
Add chopped Asparagus, coarsely chopped walnuts, minced garlic, salt and pepper.
Stir constantly, sauteing until asparagus is "fork tender". Still slightly crisp but soft enough to spear on a fork.
Remove from skillet and place in serving bowl. Sprinkle with Feta Cheese crumbles.
Serve immediately.
Nutrition Information:
Yield:
4
Serving Size:
3/4 cup
Amount Per Serving:
Calories:

179
Total Fat:

16g
Saturated Fat:

4g
Trans Fat:

0g
Unsaturated Fat:

11g
Cholesterol:

14mg
Sodium:

177mg
Carbohydrates:

6g
Fiber:

3g
Sugar:

2g
Protein:

5g