Old Fashioned Blueberry Muffins are easy to make, tender and moist, filled with plump juicy blue berries!
Spring fever has hit! The weather the last two days has been spectacular! Translation: "I can feel my fingers and toes… and my eyes aren't frozen open!" (Gads it's been a cold winter!)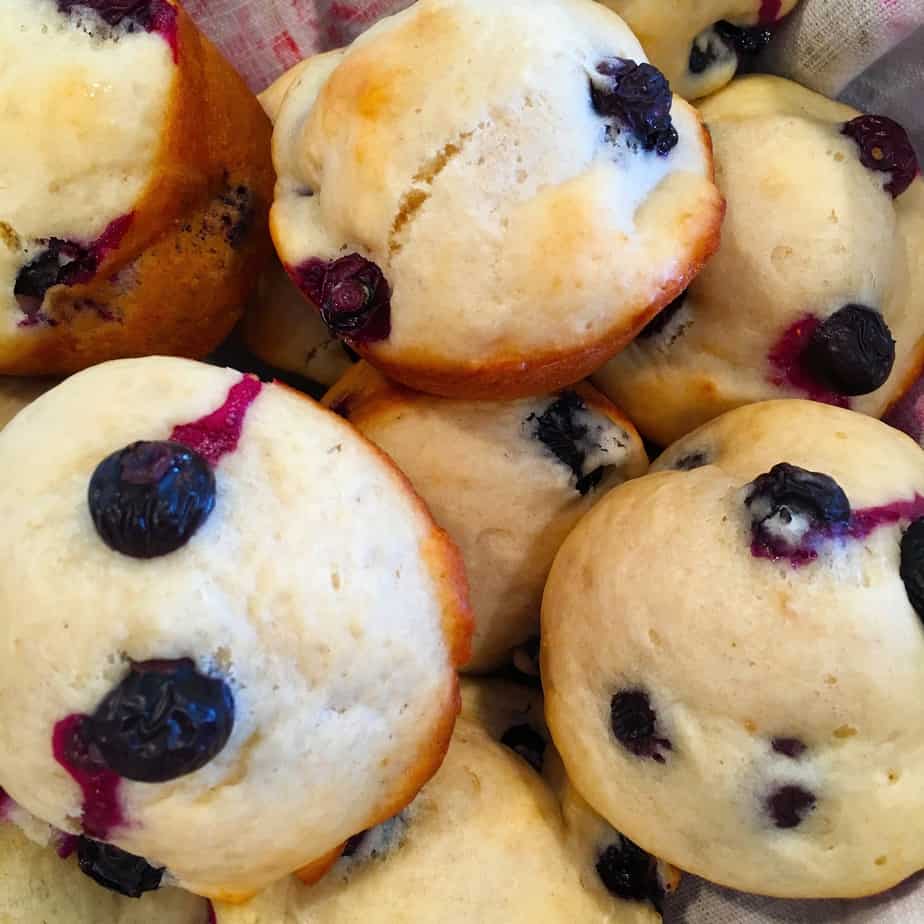 I actually took a couple of walks with my cutie grand-daughter. (I figured I could keep up with her little legs…I was sadly mistaken!) It was so much fun watching her explore the world…every rock and dried leaf… a wondrous treasure!
Speaking of treasures (bad segue, but I'm going with it!)…How about these beautiful fully loaded blueberry muffins?
I truly believe if you are going to have a blueberry muffin then you HAVE a blueberry muffin! Ya don't skimp on the star of the show!
Now I need to warn you…these are not your typical sweet "cake textured" blueberry muffins from Costco. (Don't get me wrong…those are delightful…and I can pack'em down with the best of 'em!)
These are good old-fashioned, moist and crumbly, country blueberry muffins. The kind Grandma used to make. I love making them in the spring and summer.
With the current "warming" trend, and the "spring fever" bug hitting, I plunged in and made my famous (at least in my little "Norine" world) muffins for Sunday dinner a week ago.
You're gonna love this recipe…So let's do it!
How To Make Classic Blueberry Muffins
In a medium size bowl beat egg; stir in milk, oil, and apple sauce. (Yep! I said Apple Sauce!)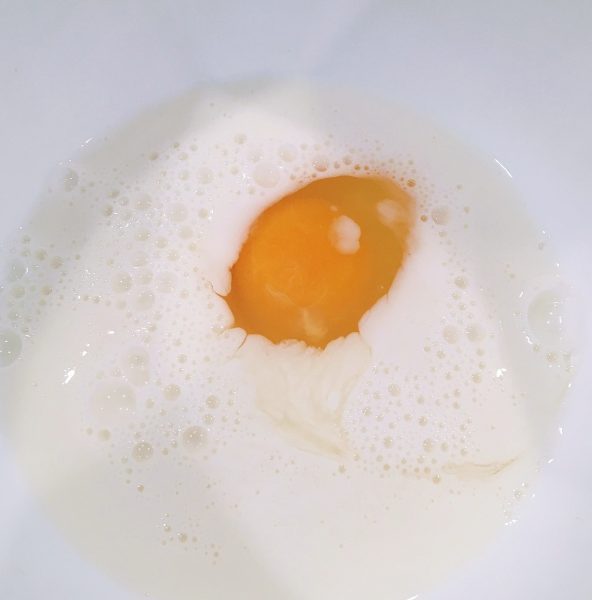 I add the apple sauce to reduce the amount of oil originally called for in this recipe. I love the added flavor and moisture this adds to the muffins. (I use my own homemade applesauce with a hint of cinnamon. Any applesauce will work.)
Allow me to interject…do ya just love my new ceramic measuring cups? A Christmas gift to myself! I'm totally in love with them!…Okay… back to our muffin making!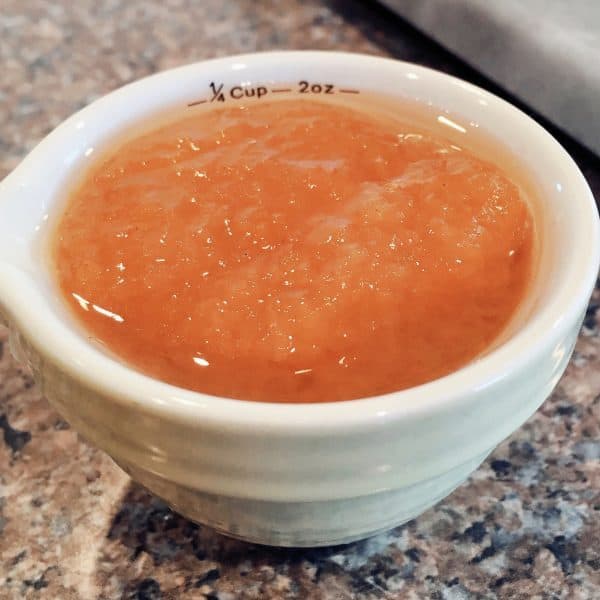 Stir in remaining ingredients all at once just until flour is moistened. Batter will be lumpy…just like me! 😉 That's just fine!!! (Hey! Everyone loves "lumpy" grandmas. At least I'm banking on it!)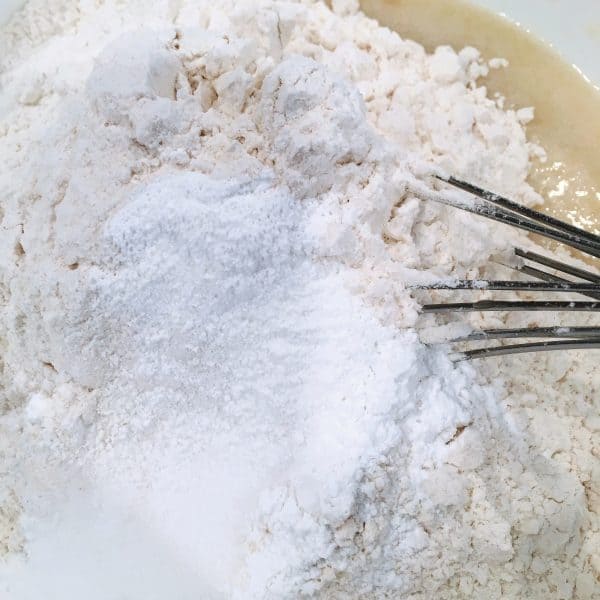 Introducing the star of the show….one cup of fresh blueberries! Sigh… I love fresh blueberries. Little orbs of happiness!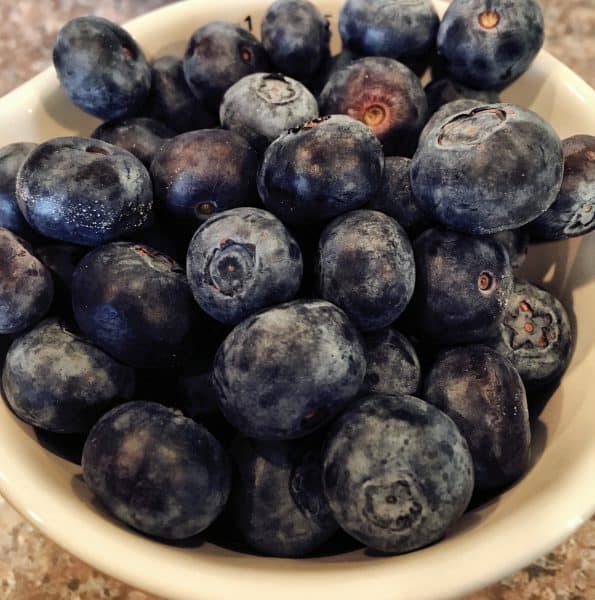 Okay, add those plump juicy fresh blueberries into the muffin dough. Gently fold them in, trying not to break the berries.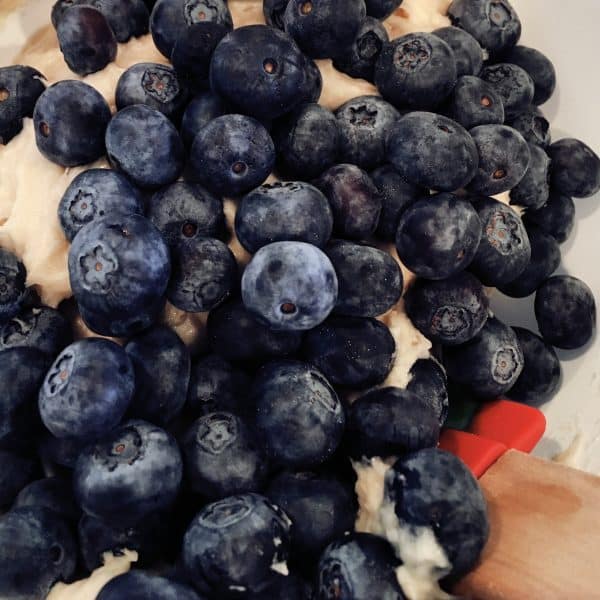 STOP!!! Now before you look at this next photo… we will not pass judgement on my "rustic" muffin tin! I have nice new muffin tins, I really do, but I love this well- seasoned muffin pan. I honestly think it holds magical powers! Everything that goes in those little cups bakes perfectly! (Yes…I promise I wash it every time.) Remember…no judgments! 😉
Grease the bottoms of your muffin cups. Fill muffin cups about 3/4 full. I like to place a few blueberries on top. Just to validate their blueberriness! (According to Google…Not a word…well…in "Norine" world it is!)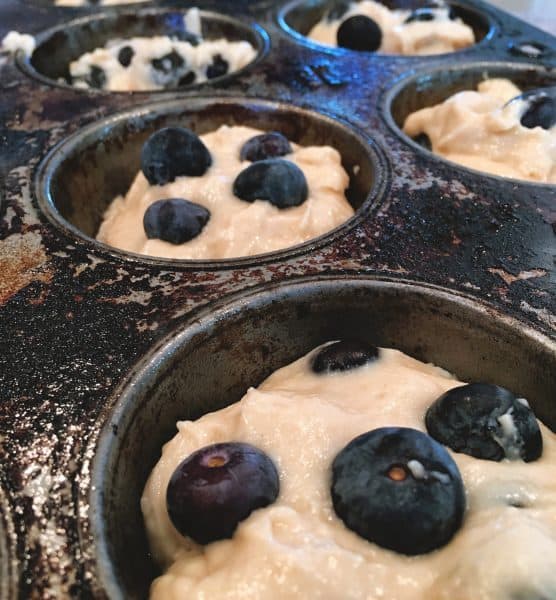 Look how beautifully these muffins bake up! I love how high they rise. That's a perfect muffin peeps!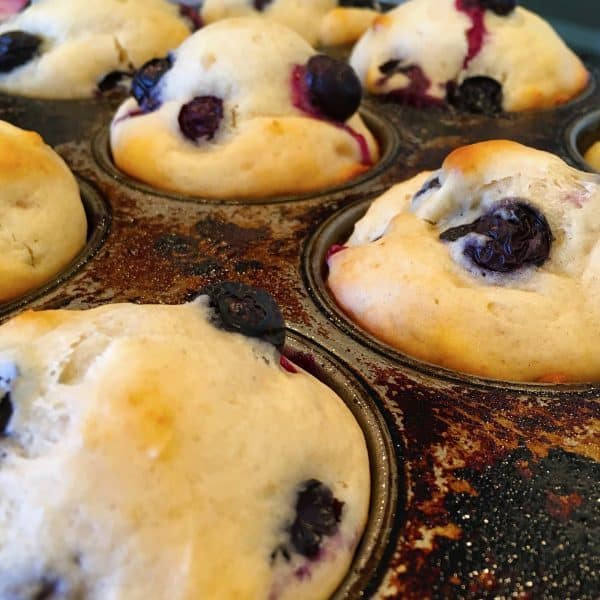 Don't ya just want to dive into that basket of delectable yumminess? Slather on some butter…(these are "slather" worthy)… and you have just crossed over into muffin heaven! Each bite packed with juicy flavorful blueberries.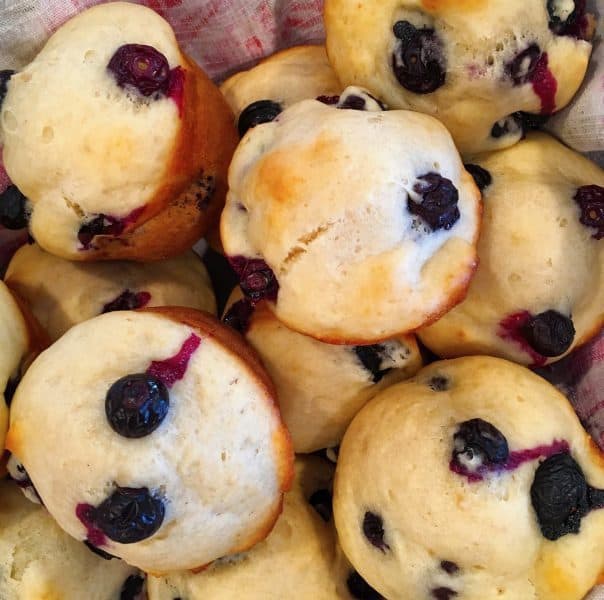 There ya have it! My recipe for Old Fashioned Blueberry Muffins. They're fantastic for breakfast and they pair perfectly with all your spring and summer meals. Especially loaded salads and grilled meats! Such a fresh change from rolls and biscuits!
Favorite Quick Bread Recipes
I hope you'll give them a try. I know you won't be disappointed! They are truly a family favorite at this Nest!
Have a Fantastic Weekend! Thanks for stopping by my Nest!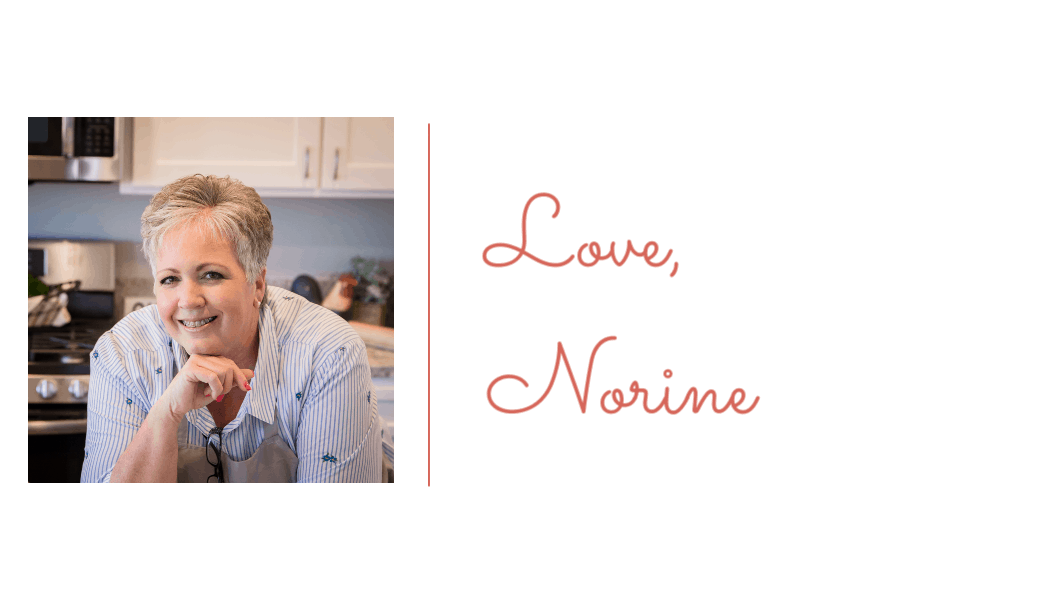 Yield: 12 muffins
Old Fashioned Blueberry Muffins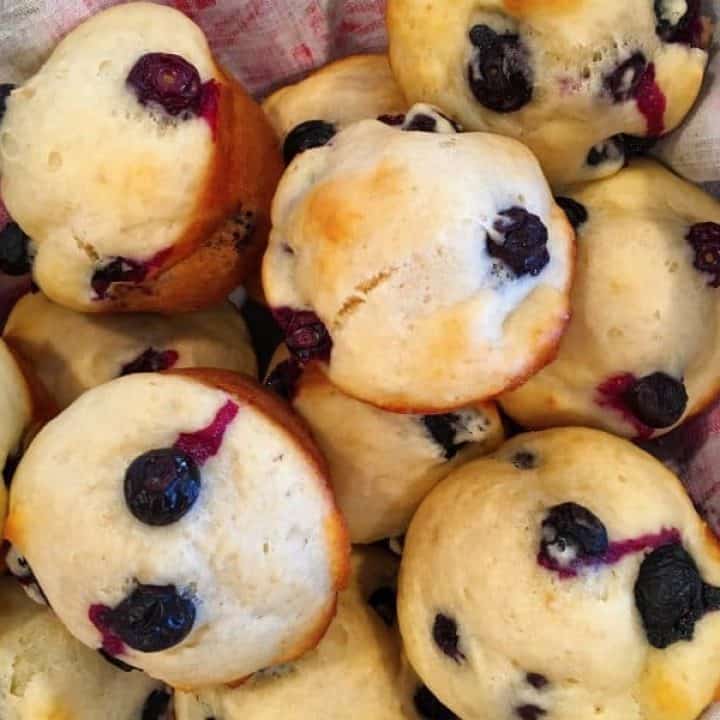 Old fashioned moist and delicious blueberry muffins loaded with juicy fresh blueberries! Always a spring and summertime hit!
Ingredients
1 egg
3/4 cup milk
1/4 cup vegetable oil
1/4 cup applesauce
2 cups all-purpose flour
1/3 cup sugar
3 teaspoons baking powder
1 teaspoon salt
1 cup fresh blueberries
Instructions
Heat oven to 375°. Grease bottoms only of about 12 medium muffin cups. Beat egg; stir in milk, oil, and applesauce.
Stir in remaining ingredients, except blueberries, all at once just until flour is moistened (batter will be lumpy).
Gently fold in one cup fresh blueberries.
Fill muffin cups about 3.4 full. Bake until golden brown, about 20 minutes.
Immediately remove from pan.
Recommended Products
As an Amazon Associate and member of other affiliate programs, I earn from qualifying purchases.
Nutrition Information:
Yield:
12 muffins
Serving Size:
1 muffin
Amount Per Serving:
Calories:

162
Total Fat:

5g
Saturated Fat:

1g
Trans Fat:

0g
Unsaturated Fat:

4g
Cholesterol:

17mg
Sodium:

313mg
Carbohydrates:

25g
Fiber:

1g
Sugar:

8g
Protein:

3g